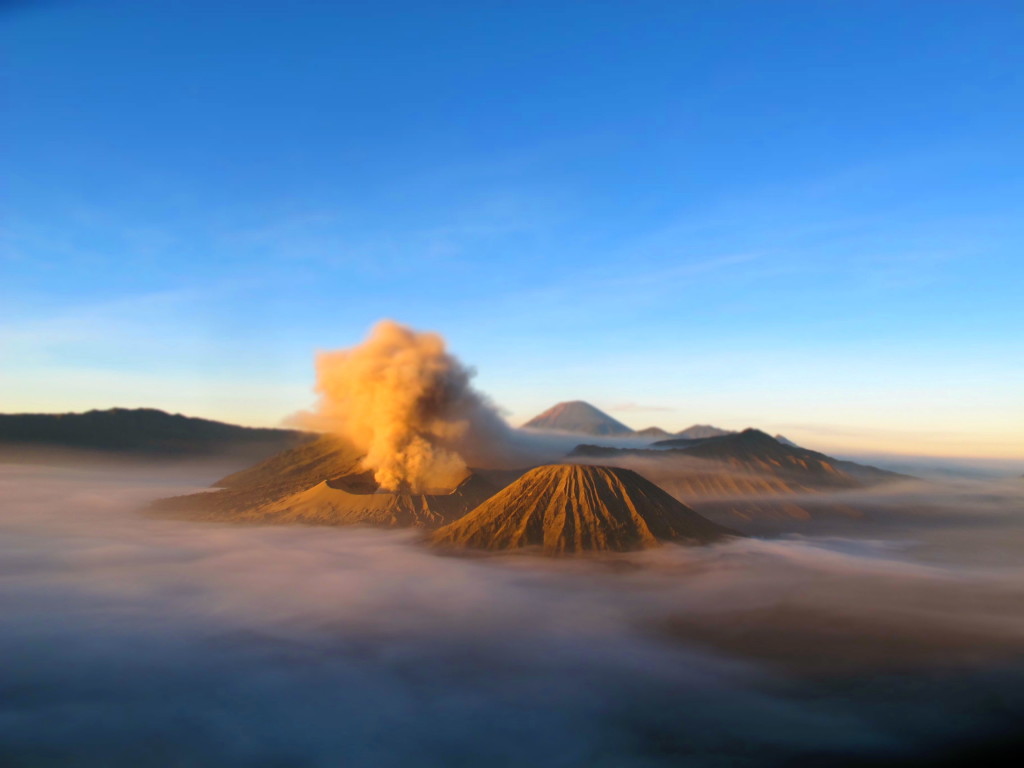 I woke up shivering, my teeth chattering louder than the alarm clock screeching its salutations. I glanced at it: 3am. Its dull blue digital screen was the only light in the room; it would be hours before the sun would rise. I threw off the scratchy wool blanket and rolled out of bed.
Before planning to go to Indonesia, I had never even heard of Mount Bromo. Perhaps I had seen a photograph of it somewhere without knowing what it was. In my research I learned that it was an active volcano on the eastern side of the Indonesian island of Java. Right from the beginning, I knew my route; I'd fly into Yogyakarta, then travel east until reaching Bromo. Then, Bali, where I'd visit Lovina's black sand beaches and Ubud's cultural centre before ending my journey on the Gili Islands.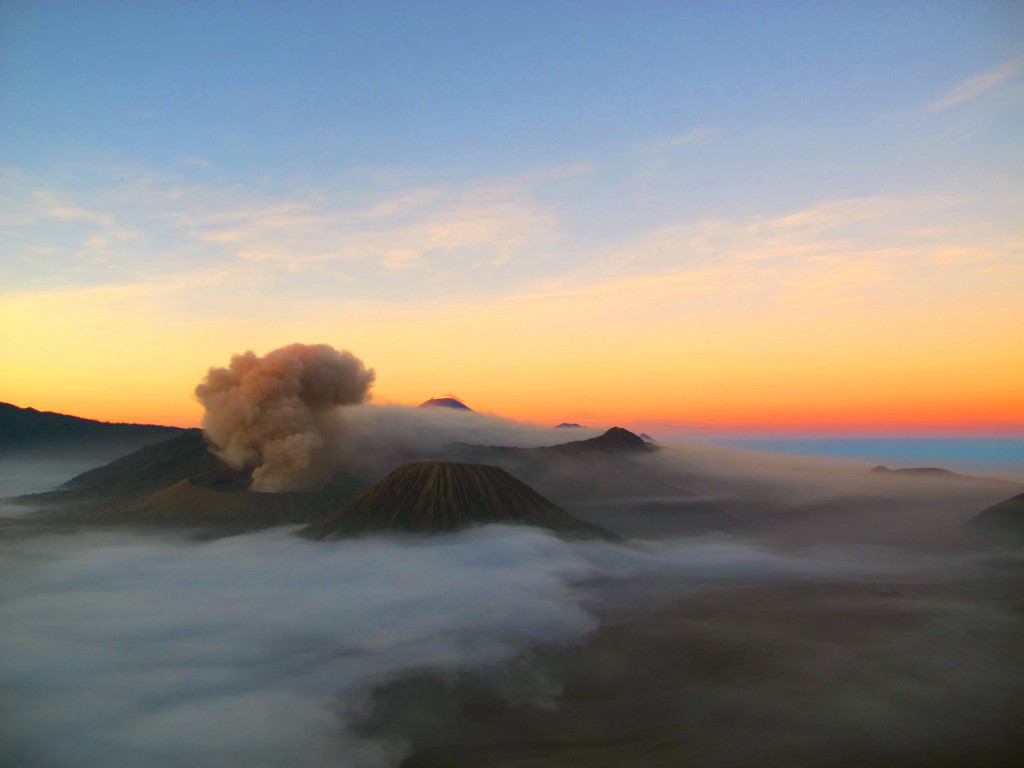 But before I could reach the ocean paradises of Bali and the Gilis, I wanted to spend a morning with Bromo. Gunung Bromo in Indonesian, it is part of the Tengger massif. Tenggerese people consider the volcano a significant one, and once a year offer vegetables, fruit, flowers, rice, and animal sacrifices to the Hindu gods, climbing the volcano and throwing them into the caldera. I wouldn't climb Bromo, but I would climb Mount Penanjaken in order to watch the sun rise over the massif.
To get there had been a bit of a hurdle, taking a horribly rickety bus from Yogyakarta. We stayed in a small village nearby, bunked in freezing cold rooms with faded hospital-green walls and a bathroom with no door. In order to see the sun rise over the volcano and its surrounding sisters, we'd have to wake up at 3am.
When the alarm jostled us awake we were delusional, giddy with lack of sleep. Already wearing most of my warm clothing, I had borrowed a down jacket from the tour company for the chilly morning climb. A few pieces of toast and a strong cup of Indonesian coffee later, we were in the van again, where it would drive us to the dropping off point for the climb up Mount Penanjakan.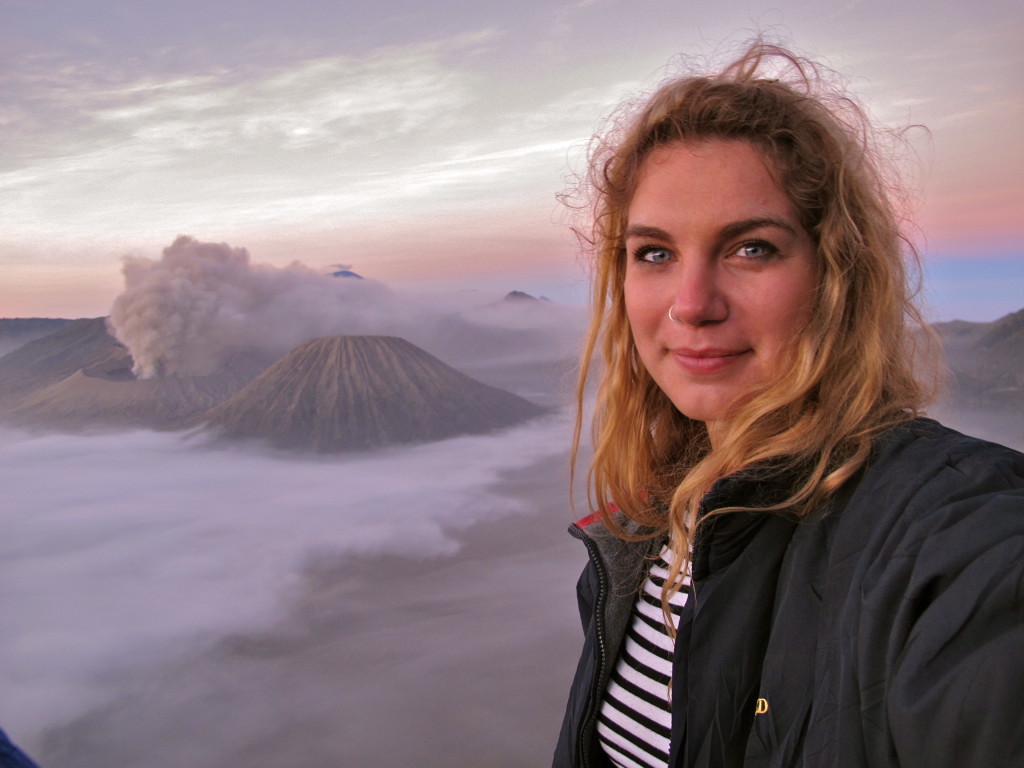 I have referenced this many times on this blog: I am not a hiker. I do not enjoy climbing mountains. Knowing I had a nearly two-hour hike to get to the viewpoint, at this time of hour, was akin to one of my worst nightmares. Often in life, however, it is necessary to do things we don't enjoy, especially when the payoff is one like the one awaiting me at the top.
The climb was difficult not because of the incline, but because of the darkness. Equipped with only little hand-held torches, we huffed and puffed our way slowly but surely, our breath escaping us in small white clouds. Once in a while horses would pass us carrying those tourists who didn't want to do the climb, so the only sounds we heard were the murmur of voices and the clip-clop of hooves.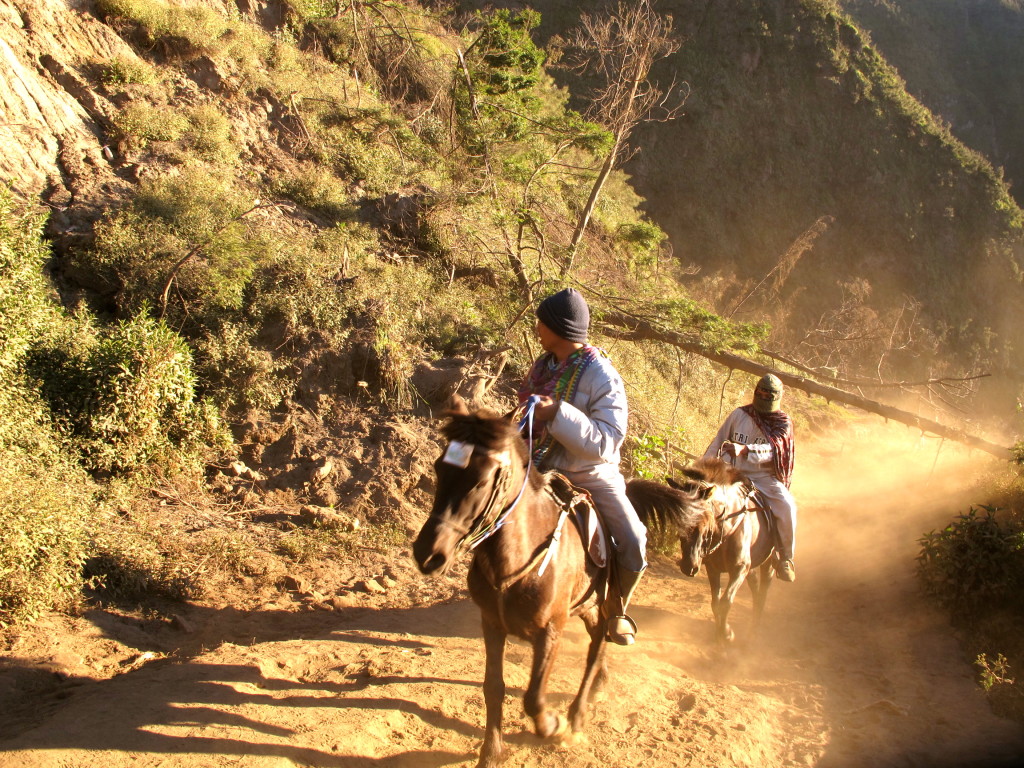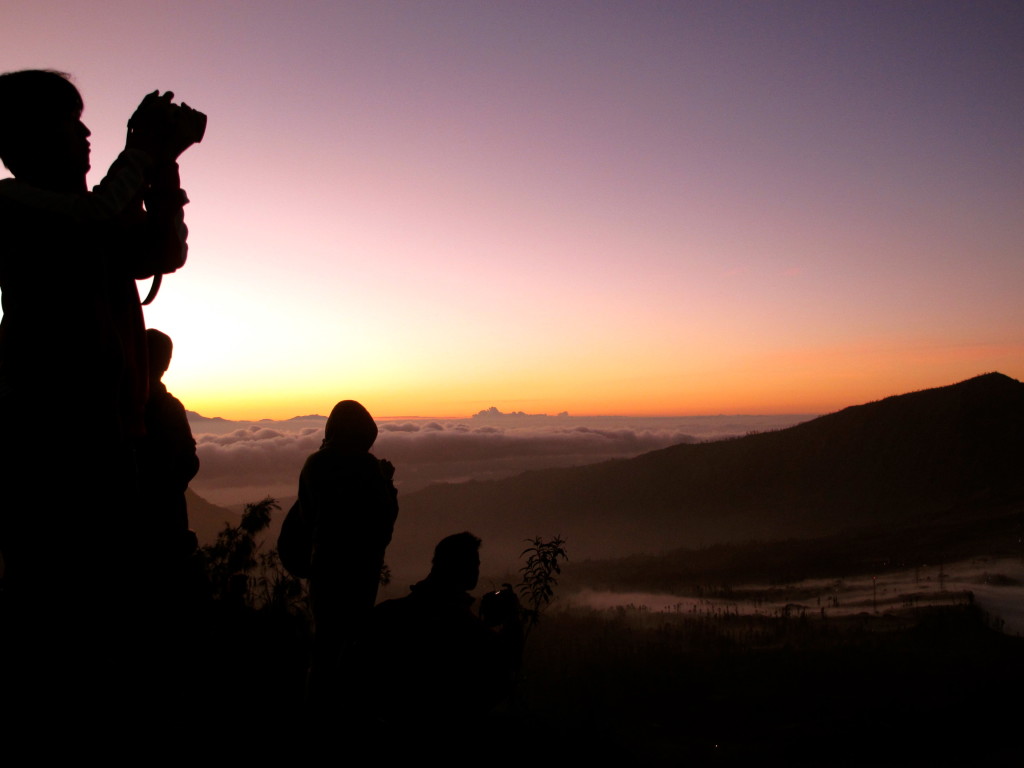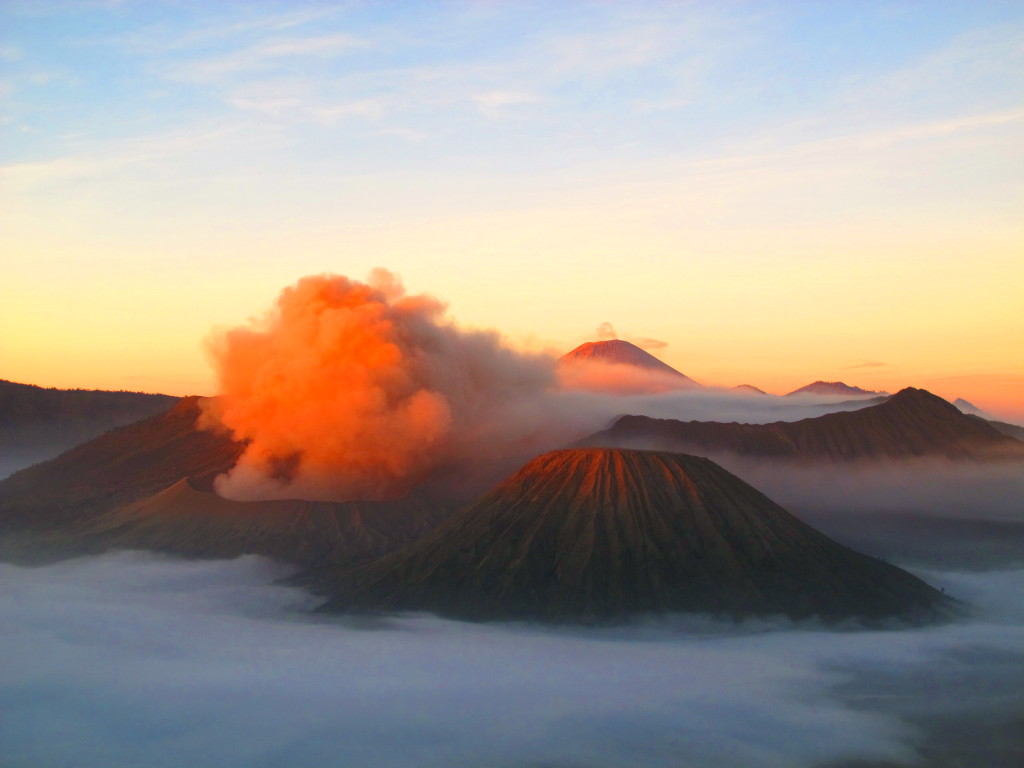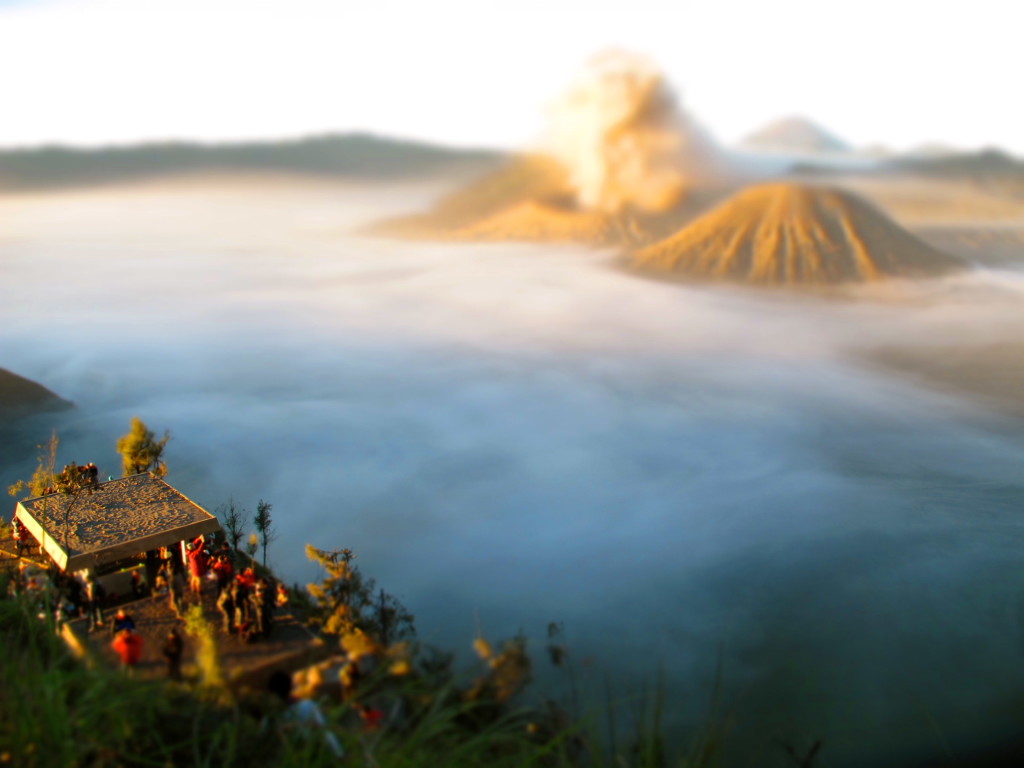 We reached the top just as the sky was starting to turn from a gritty gray to a softer pink. We had gone to the highest point we could, even higher than the viewing platform a few dozen metres below. Finding a cold rock to settle on, we waited.
There is something so typical about a beautiful sunrise or sunset. We know exactly what's going to happen, exactly what colours we expect to see, watch to wait that great yellow orb rise or sink. And yet, always, our breath is taken away. Even though we know what's going to happen, it still leaves us in awe, it still humbles us and revitalizes us anew. The sunrise over Mount Bromo was no different, and as the sun came up the group of us were silent. Only the occasional click of a camera broke the spell.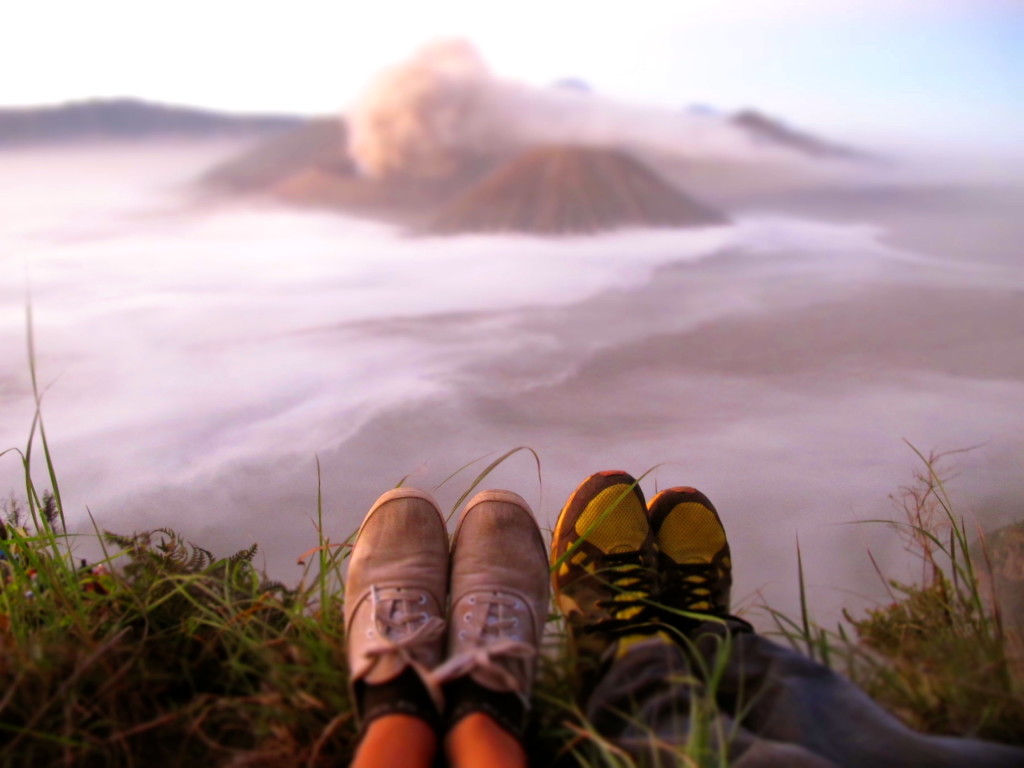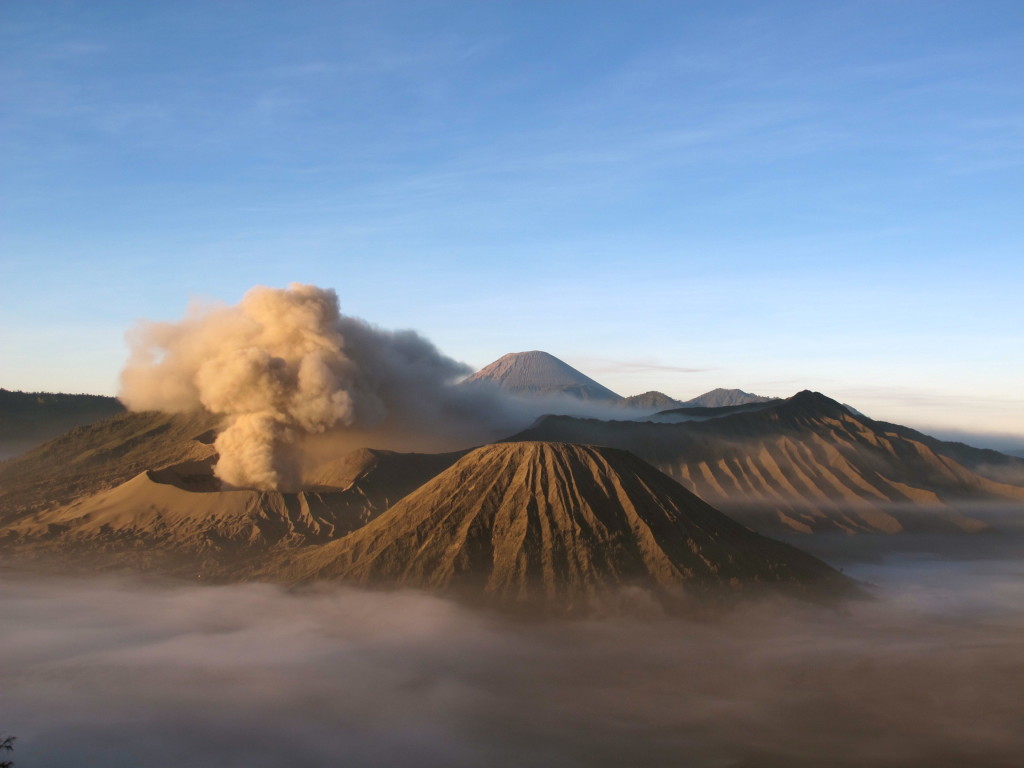 I don't remember how long we stayed there, perhaps a couple of hours. I remember having to drag myself away, slowly making my way down over the rocks. It was much warmer now, and we had peeled off most of our layers. A snack came in the form of grilled corn, and I fed what was left of mine to a random horse along the way.
Before starting to plan my trip through Indonesia, Mount Bromo was never a place I wanted to visit. But now, when I remember Indonesia, it's she who stands out. In fact, going back through all of those memories of Indonesia – Borobudur's Buddhas and history, Lovina's foggy mountain air and cold sea, Ubud's shopping and culture, Gili's diving and tranquility – I realize that it is one of my favourite countries. Maybe it's only after we step away from it, after we reflect, that we can see just how special and significant it was.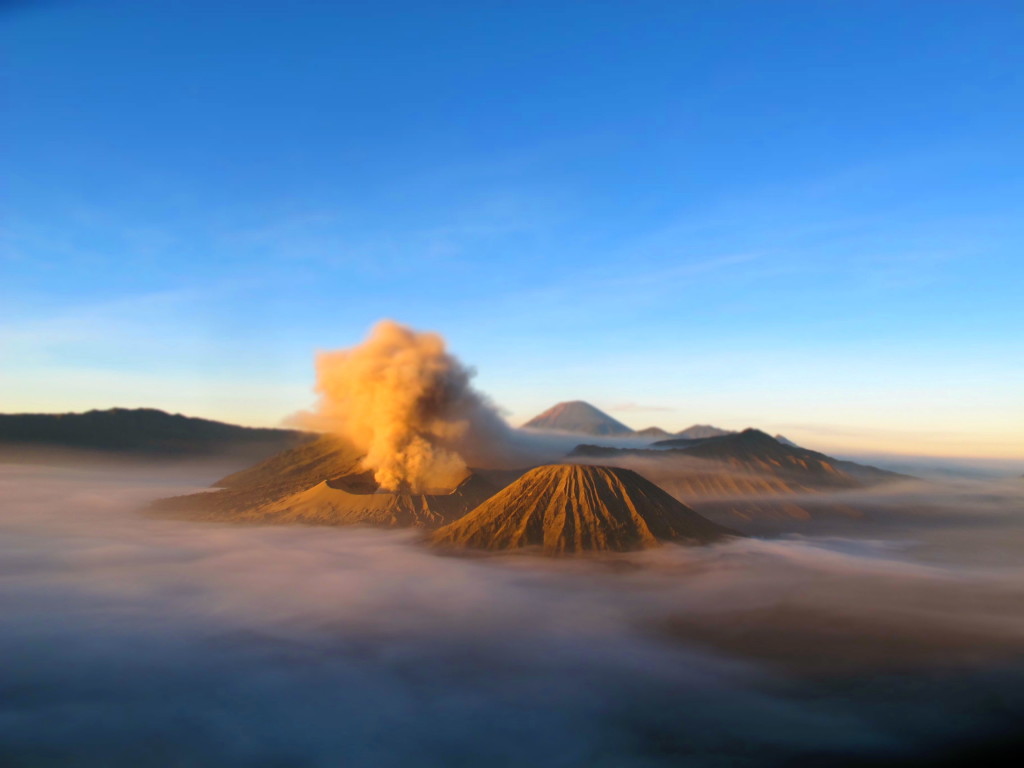 Have you ever heard of Mount Bromo? Have you been there, or would you like to go?