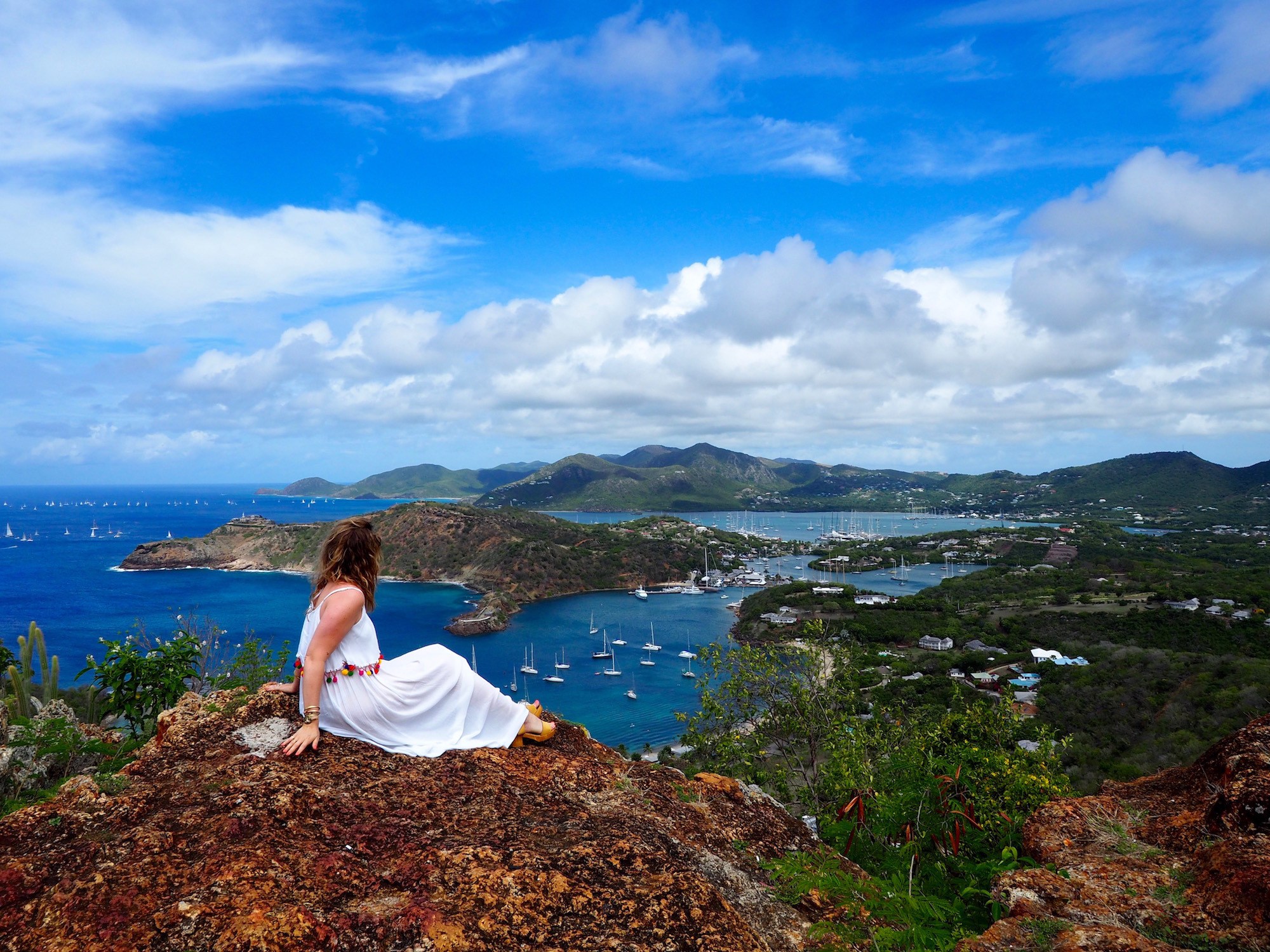 Just a couple of days ago, I turned 33. Technically, I turned 33 while flying over the Atlantic Ocean, flying from the gorgeous Caribbean nation of Antigua and Barbuda, something that I had arranged with the tourist board through this blog. When I landed in London, I got a car back to my flat, went for a wonderful breakfast at my favourite local café, and then napped for a few hours.
That night, I met up with my dear friend Isabel.
"I don't need a huge party for my birthday or anything," I told her. "Just a pint or two at my local pub." Famous last words, much?
Fast forward six hours and at least a dozen drinks later, and I had somehow found myself back at my flat with Isabel and a few guys, one of which just happened to be an ex who had bought me shots of tequila that night. The angel on my shoulder was telling me to drink water, be reasonable, and definitely not do anything regrettable.
Oh, but that fucking devil… that fucking devil was playing records as loud as she could, pouring everyone huge glasses of champagne, and flirting up a storm with whomever looked her way, especially the very person she should not have been flirting with at all.
And then – funny how everyone seems to get the memo at once that it's time to leave – it was just the two of us in my flat, just me and my ex. Alone. At 2am. On my birthday. Both of us very inebriated. The devil was rubbing her hands together at this point, cackling away. I'm not going to lie, I was totally after a cheeky birthday kiss.
Despite there being a whole flat's worth of space, my ex and I found each other standing directly in front of each other. We kissed, just for a second. He stopped me, and then sighed. He held me at arm's length.
"Brenna, I think you're amazing. Don't get me wrong, I'm attracted to you… I think you're banging," (his words, not mine, I would never say "banging", I do have some self-respect). "But," and here he took a long pause, looked me up and down, and grimaced. "It's just not for me."
***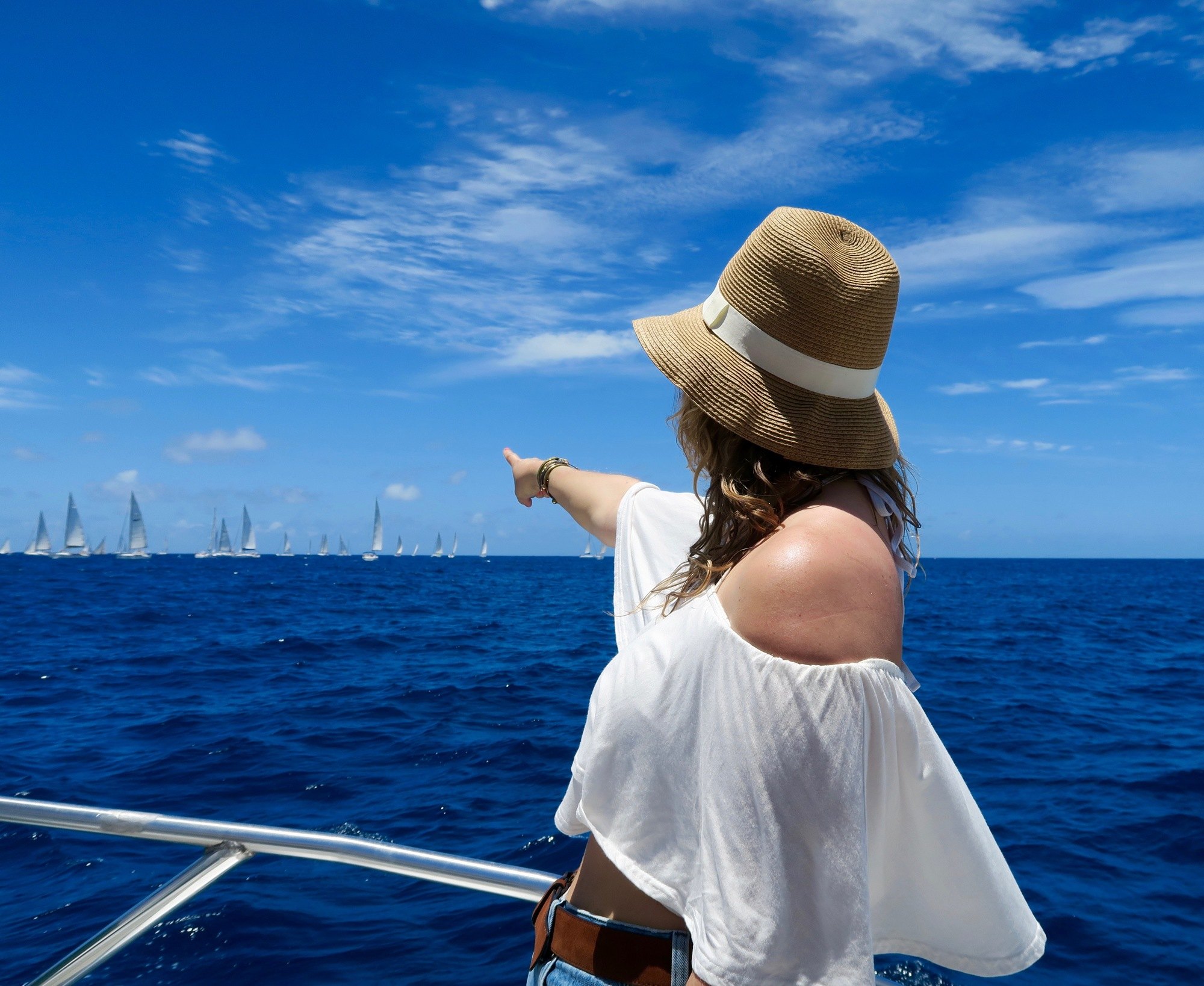 Truth be told, getting older never scared me very much. I never had some sort of specific life plan, never setting goals for myself for 21, 25, 30, or what have you. The day I turned 30, it felt like any other birthday. And really… age doesn't scare me at all, because with every year older I turn, life gets so much better. For real.
Listen, maybe you're in your 20s right now and thinking, "WTF are you talking about, my life is amazing." If that's the case, well, that is amazing, and it will probably only get better. Maybe you're in your 30s or 40s or 50s and you're thinking, "WTF are you talking about, my life peaked when I was in my 20s." Well… I don't really know what to say. I can only speak for my own experiences, those of a single, 33-year-old woman with no children, although in speaking with my friends who are also in their 30s, many of which who are married and have children, we all find the same thing: this decade is, in so many ways, better than the last.
And although my 20s were full of great external experiences – I backpacked through Europe, I lived in Europe, I lived in Asia, I did a solo backpacking trip though Southeast Asia and India for a year, I did a solo backpacking trip through Central and South America for nearly a year, I moved to London, I went to freaking Burning Man and danced stark naked under the moon – there is no denying that, with each year that passes, the internal side of my life – my attitude, my personality, my outlook on life – gets better and better. That life, in turn, becomes better and better. I started to feel it internally in my late 20s and it's only gone up from there. Here's why I think my 30s are so much better than my 20s.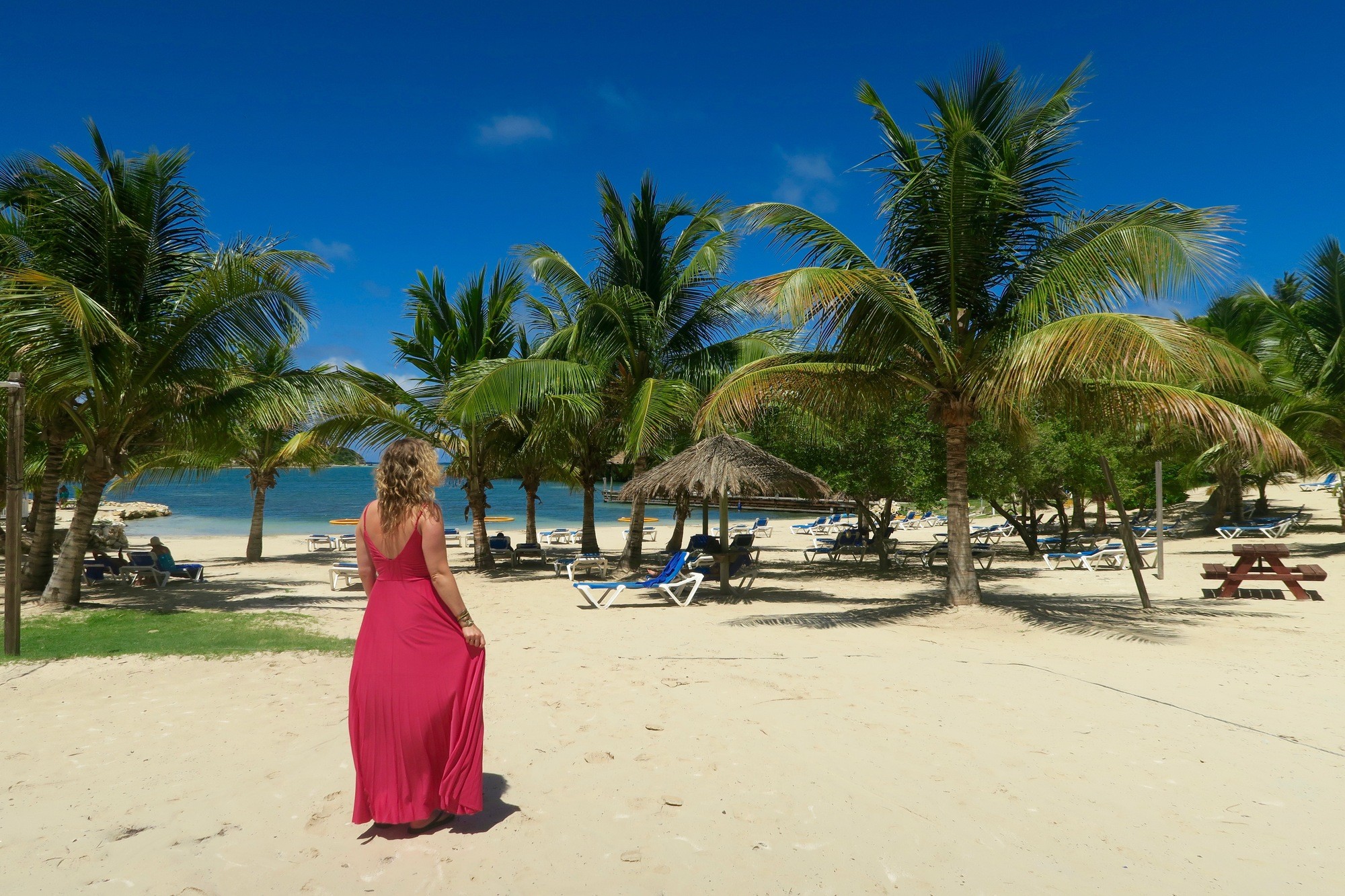 I have more money. Yep, I said it. I have way more money at 33 than I did at 23, just as I would hope and expect. At 23 I had just finished working in retail for the past seven years and was taking on odd jobs as an office assistant, which I hated with every fibre of my being. I still had to rely on my parents for financial help once in a while (total disclaimer; there's no way I can't address how privileged and fortunate I've been), and, although I was able to save up enough to travel, it was on an incredibly strict budget.
Fast forward a decade, and it's not like I'm rolling in cash, but I can afford to live a comfortable life in London. I can afford to save up and buy a new camera (notice the photo quality in this post?!) or take a nice holiday (though I'm still hovering on the two and three-star hotel section of TripAdvisor). I can go out for dinner, or buy my friends flowers, or get my hair done at fancy salons where they give you a glass of Prosecco while you wait. I'm completely financially independent – and I was even able to buy a house in Canada a few years ago – and that feels pretty damn good.
Obviously this money didn't just suddenly appear out of thin air when I turned 30. But with age comes more experience, which comes better job opportunities, which of course leads to a better payday. Age also leads to better financial planning (like, I have investments and shit, can you believe it?).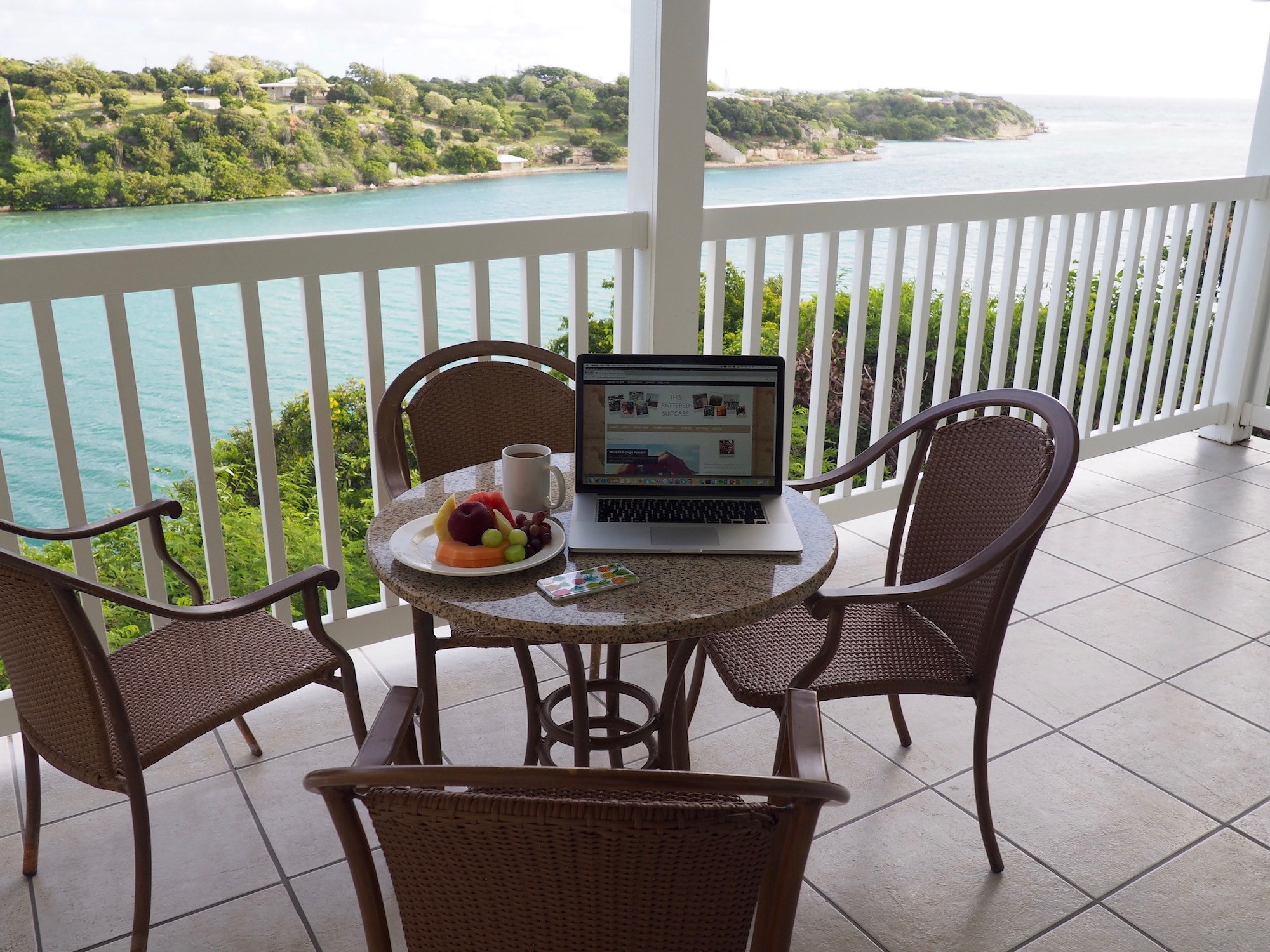 I have a much better sense of my career. Throughout my entire 20s, I worked purely to make money so that I could travel. I worked in retail, in the service industry, as an English teacher, as a tutor, as an office assistant, and even on red carpets and movie sets. I worked two jobs at once, as hard as I could, to save as much as I could.
But I hated every second of the majority of those jobs, and I had no idea what I was doing with my life, career-wise.
Now, in my 30s, I've finally developed a career I really enjoy, so much so that I think nothing of working on a Saturday night. I blog, I do some consulting, I do some freelance writing and editing, I work on travel campaigns, and this hodgepodge career is actually the perfect one for me, as it keeps me on my toes and allows me to develop new skills and tackle new challenges every day. I've never loved a job as much as the one (ones?) I have now… I mean, could I have ever imagined that my job would entail flying to Antigua and Barbuda?! I'm my own boss, and I know what I'm good at and which of my skills I can market. Some people are lucky enough to know what they want to do when they're younger, but for me, it took until I was 28 to figure it out, and took until my 30s to have any success with it.
I'm much better at things. Cooking. Writing. Being a friend. Drinking tequila. With the exception of anything I learned in gym class (I never could climb that damn rope anyway) I have pretty much gotten better at most skills over the years… which, duh, makes perfect sense. I just know how to do things now, and don't feel so clueless about life skills all the time (I even own TWO tool boxes. Two. I am officially an adult).
Yes, I know that I just claimed to be a better writer and then used "duh" in a sentence, but what I've really developed over the years is my own style of writing. And my own style just happens to have a lot of "duhs" in it. Yes, I did get a master's degree in writing, why do you ask?
I'm much smarter about how dumb I really am. You know how they say that, the more you know, the more you realise you don't know anything at all? Yeah. When I was a teenager, I was pretty precocious. I thought I knew a whole lot about a whole lot, when in reality I was a privileged white teenager in suburban Canada.
Now, at 33, I realise just how little I know about history, society, and other cultures. I read as much as I can about a variety of topics, just so that I can have some understanding of basic life premises. I try to listen. I try to see other points of view. The older you get, the more you realise how much the rest of the world can teach you, and that everyone you meet knows something you don't.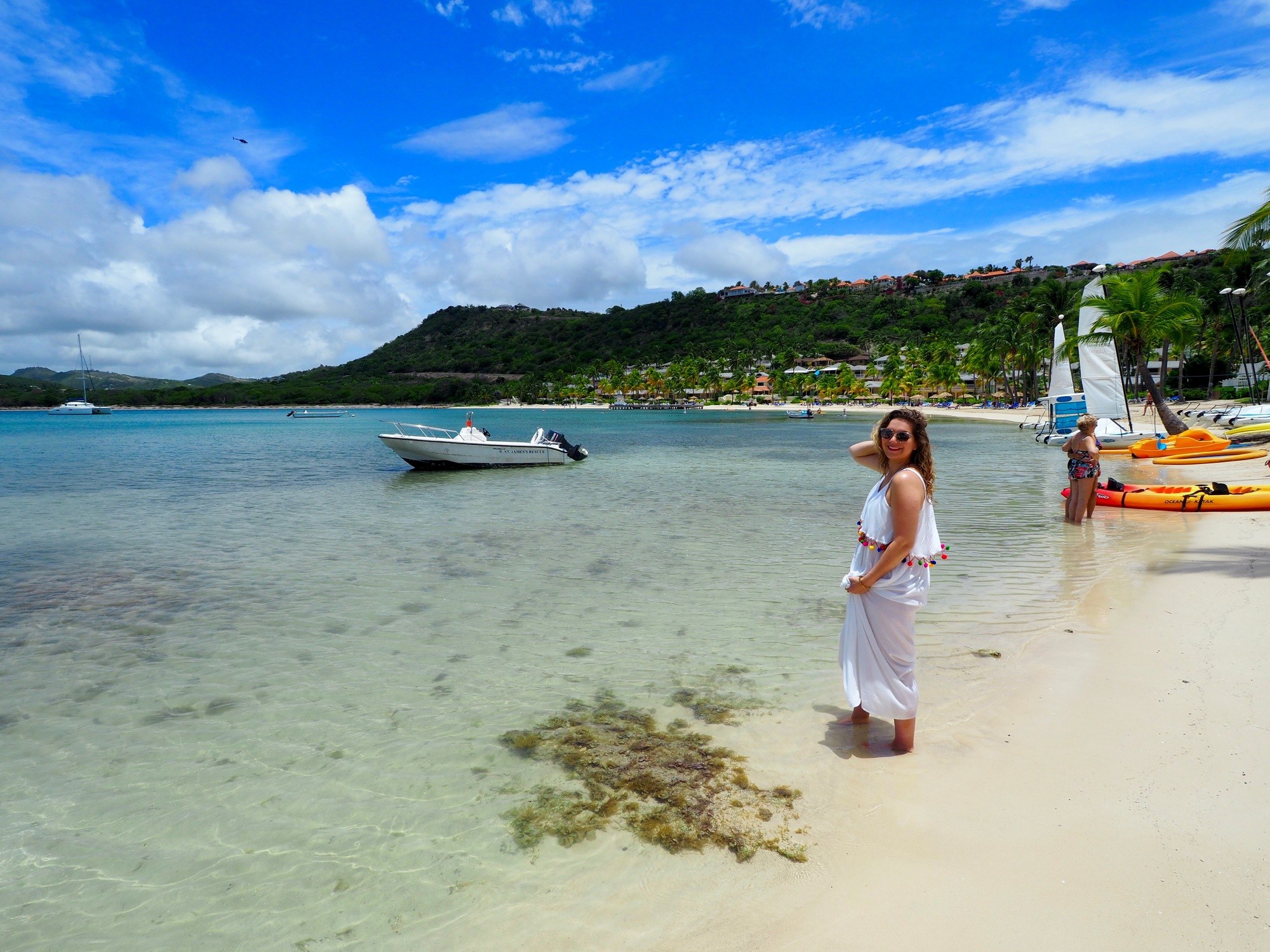 I have much better taste. I'm not saying this in a, "oh look at me I have matching plates" kind of taste. I mean this in a "I no longer care what people think about the things I like" kind of taste.
When I was 14, I had a cute boyfriend… although he had a bizarre habit of passing his gum to me when we made out. EW. And I wish I could say that dating gets better with age but for real, someone did this to me only a few months ago and so I cannot vouch for dating getting any better, my apologies. I will say this, though… the opportunities haven't gone away just because I've gotten a bit older. In fact, my dating life is much more active now than it was when I was in my early 20s.
ANYWAY, cute gum-chewing boyfriend asked what I wanted for my upcoming birthday, and, wanting to impress him, I asked for a KORN CD. That's right, KORN. If you do not know who KORN is then thank your lucky stars, and do not look them up. I'm sorry if you're like, "What! KORN is the shit! I love those dreads!" but the point of the story is… I hated KORN. I only said I liked them to impress a boy. And when I think of everything I've said I liked over the years just to impress a guy or a cool girl or someone older… let's just say I have some very suspect CDs collecting cobwebs in my dad's basement.
Now, I listen to whatever I want, read whatever I want, and watch whatever I want. I have no shame, nor do I waste my time pretending to like things I don't just to seem cool.
I have much better friends. Oh Lord, I can remember having so many petty arguments with friends ten years ago. The high school drama?! Ugh. These days, I don't even allow myself to get close enough to someone with toxic vibes; I just don't have time for that, nor do I want it in my life. I honestly can't remember the last time I had a fight with a friend, or was even pissed off at someone… as I've aged, my friendships have naturally progressed to the point where I only surround myself with people who really gel with who I am. The result is I have fewer friends, but those friendships are so much stronger and more fulfilling.
I'm a better traveller. This isn't because I have a bit more money, it's because I'm much more appreciative of the places I'm in and the things I'm doing. I value experiences a lot more. I'm also more open-minded, more patient, and less willing to fall for a scam (or for a hippie backpacker that smells faintly of patchouli and goes by the name of "Dirty Mike").
The sex is way better. It just is. Trust me. As I said, I cannot vouch for the dating, but remember what I said about age leading to being better at a variety of skills? It tends to work like that with all people. Let's just leave it at that.
I feel much better-looking. You are probably like, "Wow, conceited are we?" But hear me out. I honestly don't know if outwardly I have become better-looking. Society seems to value youth when it comes to beauty, and I'll admit I buy the odd wrinkle cream. But damn, I feel so much better about my looks than I used to. I never really had body issues – I'm very fortunate in that way – but I often hid my body under layers, or didn't feel very confident around people I was attracted to. Now? I feel fucking fantastic. I love flaunting my stuff. I love making prolonged eye contact with someone I think is hot. I often feel very beautiful and very secure. That may come across as bragging, I'm aware, but it's the truth. With each year that passes, I feel more and more attractive. I also learned how a push-up bra works, embraced my bushy eyebrows, and have finally mastered winged eyeliner, so these things have helped significantly.
I'm a much better person. OK, I am definitely no angel, but I know that I have become a much better person in the last decade. I'm less selfish, less insecure, less needy, and less dramatic. As you grow older and grow into your own, you find out who you really want to be. You mature. You let go of so many negative emotions and stop thinking the whole world is out to get you. You start being a bit more humble and appreciative and aware of what's going on around you (spoiler: other people are really invested in their own lives, too). You grow so much more confident in who you are and how you want to live your life. Which finally leads to…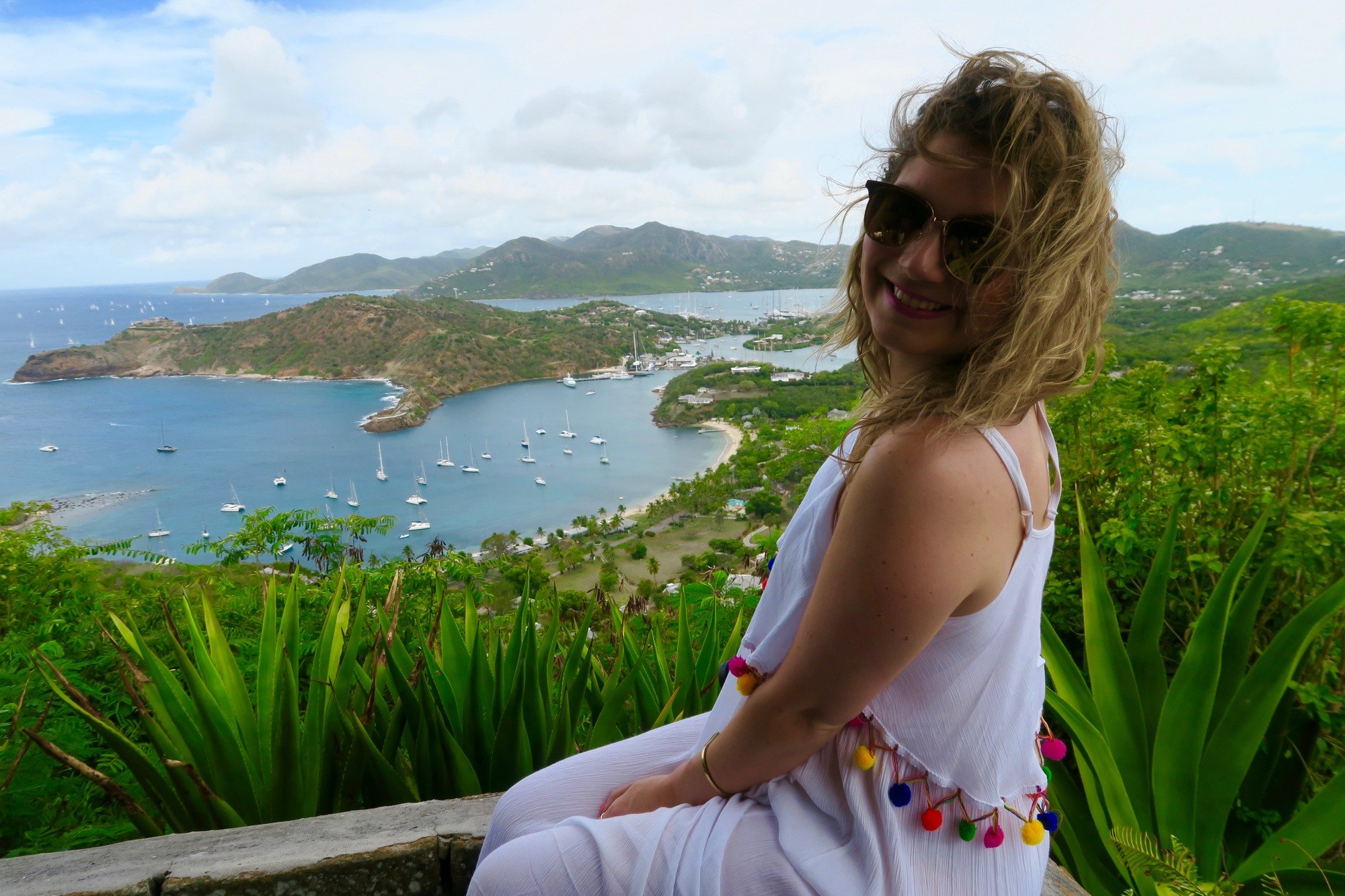 I give way fewer fucks. The things that used to make me curl into a ball and weep all night now make me shrug my shoulders. I'm way more confident, way more secure, and way more self-assured in my decisions. I also stand up for myself and for others a lot more, am not afraid to speak my mind, and spend far less time worrying about what other people think of me and focus instead on becoming the person I want to be. Sure, things still get to me, and I still have to panic-call my sister and/or my mum on a bi-weekly basis, but there's no denying that things roll off my 33-year-old back a helluva lot easier than they did off my 23-year-old back.
***
Which leads me back to the other night, standing in my living room with an ex who just said something very strange, very insulting, and very cruel.
"It's just not for me." His words repeated in my ear as he smugly looked me up and down. Not, "I'm sorry, I don't think this is a good idea," or "I'm seeing someone," or "I really like that we're just friends now," or absolutely anything else to soften the blow of not wanting to make out with me.
23-year-old me would have freaked the fuck out. I would have been confused, and hurt, and probably called my mum crying, "What's wrong with meeeeee?", especially because he flirted with me, bought me drinks, and then conveniently found himself alone with me at 2am, only to shut me down in the harshest way possible. And let's not even get started on what I would have done with the fact that he called me/my body "it".
Instead, I started laughing. "All right, do you want another drink then?" I had had a good night, and although a birthday kiss wasn't in the cards, I wasn't going to let him ruin my vibe. I also knew that I did indeed look pretty good that night (that pushup bra is my new best friend). I didn't need a guy's approval to make me feel hot. And remember what I said about giving fewer fucks?
"No…," he sulked. "I don't feel like it anymore."
"OK then," I said to him. "Well then do you mind leaving? Because every second that you're here is a second that I can't be texting someone else to come over."
Oh yes. I really did say that. One more benefit of getting older? You get so much better at on-the-spot comebacks. The devil was full on applauding on my shoulders at that point, she was so proud of my inebriated ability to come up with a witty retort.
With that, he left, and while I'd like to say I really did text some hot dude to come over and give me that birthday kiss, the reality is I ate half a bag of cookies and fell asleep with my makeup on. Because hey, I never said that your 30s were all glitz and glamour.
At the end of the day, we're all going to have different experiences when it comes to ageing. But I never did subscribe to that whole "these are the best years of your life" that people tend to say about high school or university. No way. The best years of your life are when you feel confident, accomplished, loved, and secure with who you are as a person. For me, those years have come with my 30s, and I hope that it will only continue to grow. With each year that passes, I learn more about the world, about the people I love, and about myself. I feel happier. I feel more and more like the person I'm meant to become.
And yeah, fuck it, I do feel banging.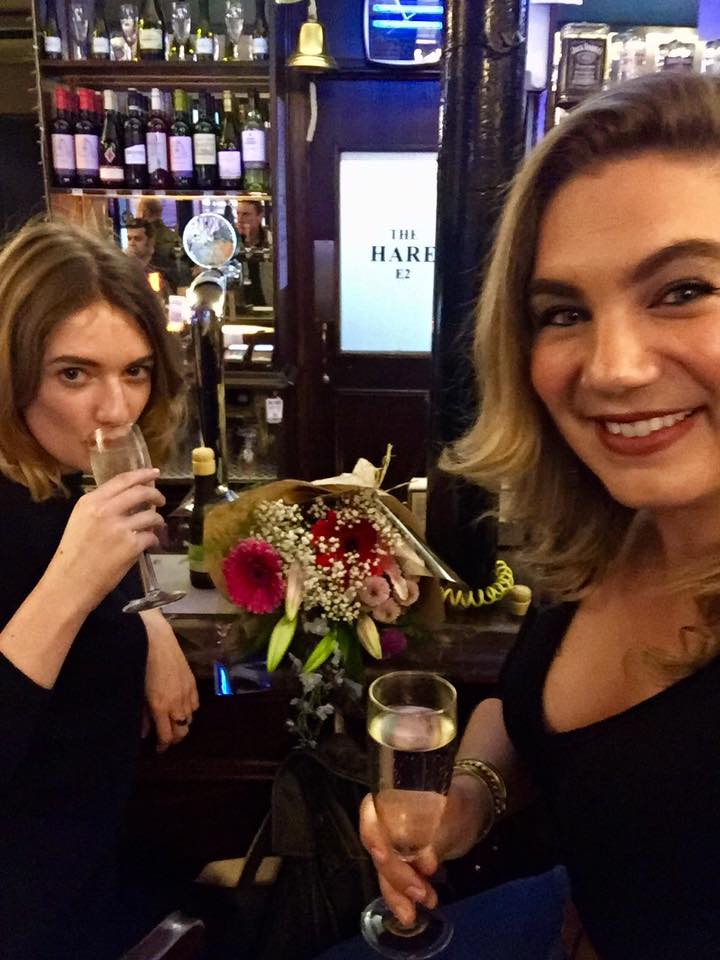 How do you feel about ageing? Are you scared of getting older?
For more, check out 30 things I've learned in 30 years.