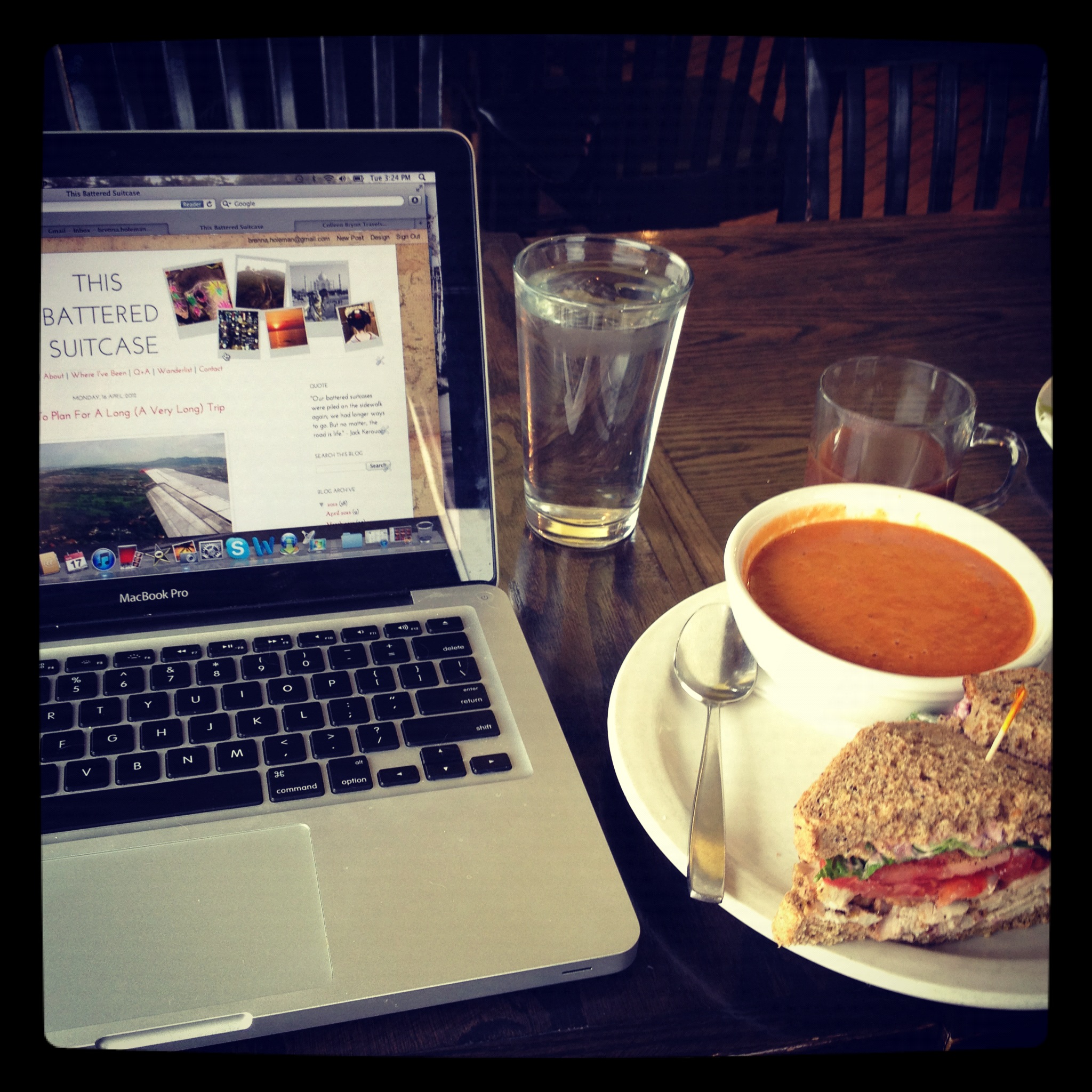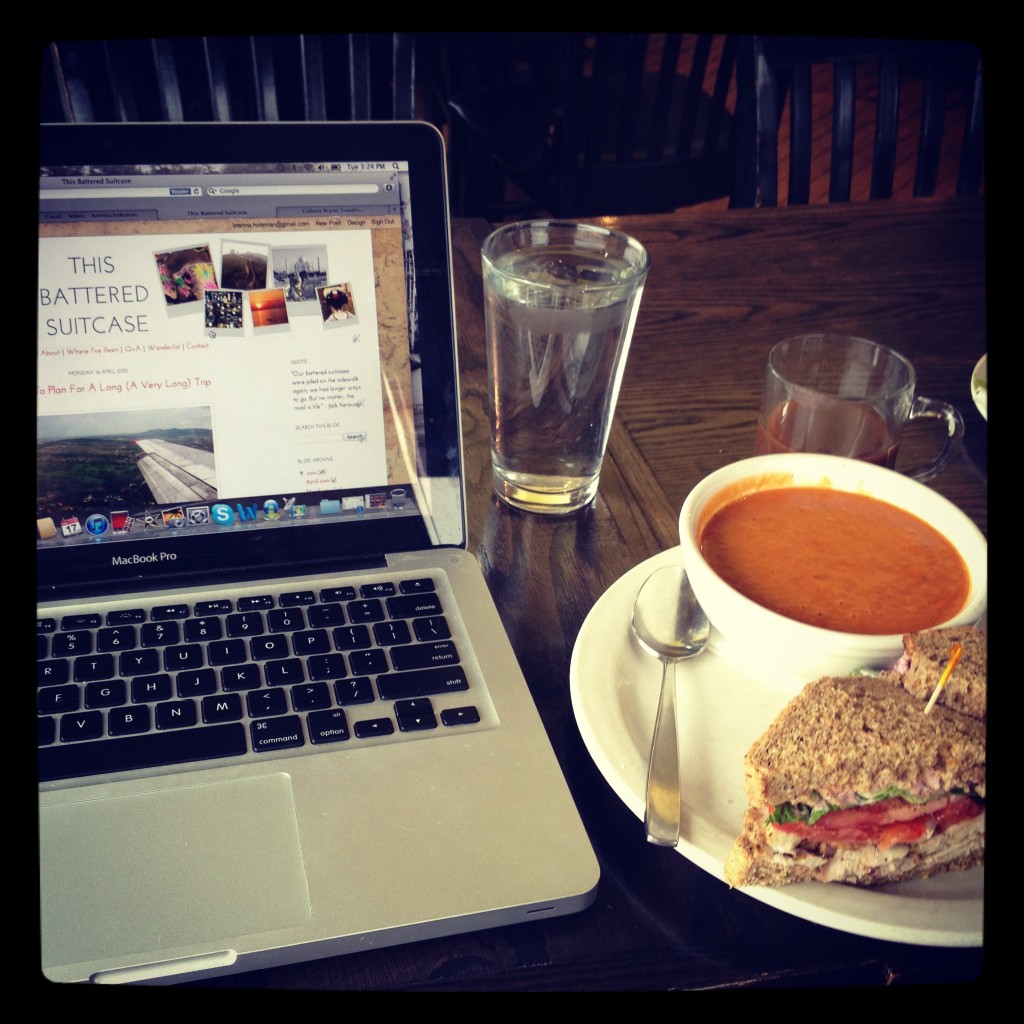 This is completely a self-indulgent post, I admit. Sitting in my friend Ali's kitchen the other afternoon over hot cross buns and tea, we started chatting about blogging and how many opportunities this blog has given me.
"How many years has it been now?" Ali asked. "Three?"
"No…" I thought back to that first blog post I did. I remember writing it so clearly, lying in my bed on a rainy day in Osaka, Japan. I had claimed the name "This Battered Suitcase" a couple of years before, lying in another bed on another rainy day in Osaka. It's strange what we remember; sometimes I remember the café where I wrote a blog post, even down to the kind of sandwich I had, better than I remember the actual place I was writing about.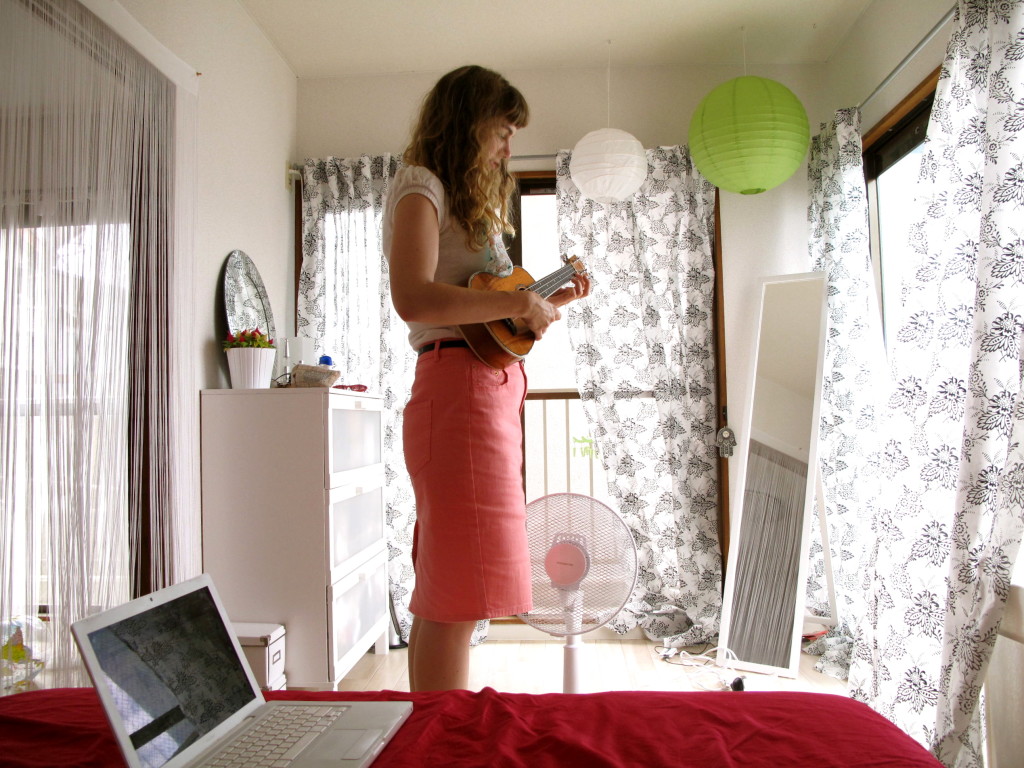 That room in Osaka, Japan
"Wow, it's been four years," I responded. "Actually… four years this April!" I whipped out my phone to check the exact date. "Two days from now, to be precise, April 12th."
My blogging story goes back even further than four years ago, back to 2003. I joined Livejournal then, and used it as a diary; most of those old posts are hidden now, as I just can't bear to give the entire Internet access to those angsty, early-20s rants about university life. Around 2006, however, I switched to writing almost solely about travelling and living in Japan, and I'm happy to have that little archive of my former years.
There are so many reasons why blogging has been so important to me for, gulp, over a decade… it has acted as a personal account of my journey through young adulthood and through my travels around the world. Aside from that selfish reason, I am amazed at the community that I've become a part of, of all of the incredible bloggers, readers, and industry people that I interact with every day. While writing is in my blood, and I'll never stop, it's the community that brings me back to this blog time and time again.
When I started this blog four years ago, it was basically a Tumblr. Going through my archives, I rarely wrote over 100 words in the first few years, and for the first year there were nearly no photos of myself or any mention of who I am. Gradually, posts have become longer and I have no shame in hiding who I am and what I look like. I hope that this never comes across as vanity, but as being comfortable and open.
While This Battered Suitcase has always been important to me, something shifted last year, and it became an even bigger part of my life. I stopped wanting to write just about me, and what I do. I wanted to start writing about travelling in general, and of making the blog about more than just me as an individual. I want to be relatable, and I want to make sure that this blog is (hopefully) inspiring to people from all walks of life, not just budget backpackers or solo female travellers. I also learned a lot more about the business side of blogging after attending four conferences since June 2013; I've learned what works for this blog, and what doesn't. While I hate the idea of sponsored posting and paid advertising, I am open to product reviews, press trips, and compensated tours and hostels. I am confident that you guys understand that these things allow me to travel more, and allow me to recommend more. I am also confident that you guys know I would never, ever compromise the trust and integrity that I have tried to build on this blog, and will always be completely honest if something is compensated (and be completely honest with my review).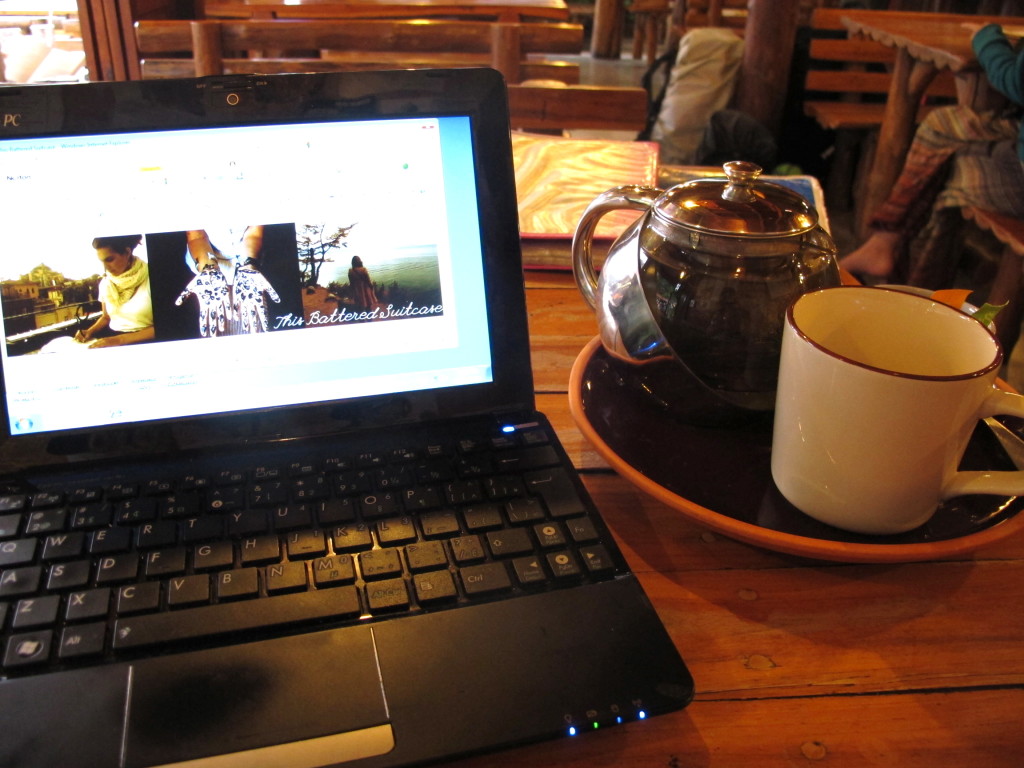 The old design in 2011 in Pai, Thailand
I started writing on this blog for fun, and because I genuinely love writing and taking (mediocre) photos. So much more has grown out of it, though. Last year I put together a portfolio of what I thought were my best posts and submitted them to a university in London; I ended up being accepted for a Creative Non-Fiction Master's, which is what I do full-time now. Within a few weeks of moving to London, I had already made a huge group of amazing friends, almost all of them in the travel blogging world. I even met a blogger who hooked me up with my beloved flat in East London. Only a few weeks after that, at a travel blogging conference, I unwittingly chatted with someone who would become my future boss; because of this blog, I'm now employed by Expedia and have the opportunity to work on a ton of incredibly creative, fascinating projects. Also through this blog, I've acquired a lot of great freelance contacts and am now paid to write for other websites. I am also currently writing a book about travelling for my Master's degree, and this blog is definitely a huge inspiration for what I'm writing about (no, it's not necessarily a travel memoir). So, this blog has brought me: a life in London, a Master's degree, my friends, my flat, my permanent job, my freelance career, and a future book, not to mention a few trips. Not bad.
I do not write this to brag, but instead to say that absolutely none of this would be possible without the encouragement and support I've received in the past four years. Friends, family, and strangers have all continued to amaze me with endless emails, comments, messages, tweets, and likes. It's not always good – I get discouraging messages, too – but every negative comment I get encourages me to think critically about writing and blogging and travelling. So, thank you, all of you, for everything.
I also write this to hopefully encourage other people to write and blog, whether it's about travelling or about anything at all. I never could have predicted the path this blog would take, but it's been an amazing ride. It's so ridiculously trite to say, but, honestly, if I can do it, you can do it.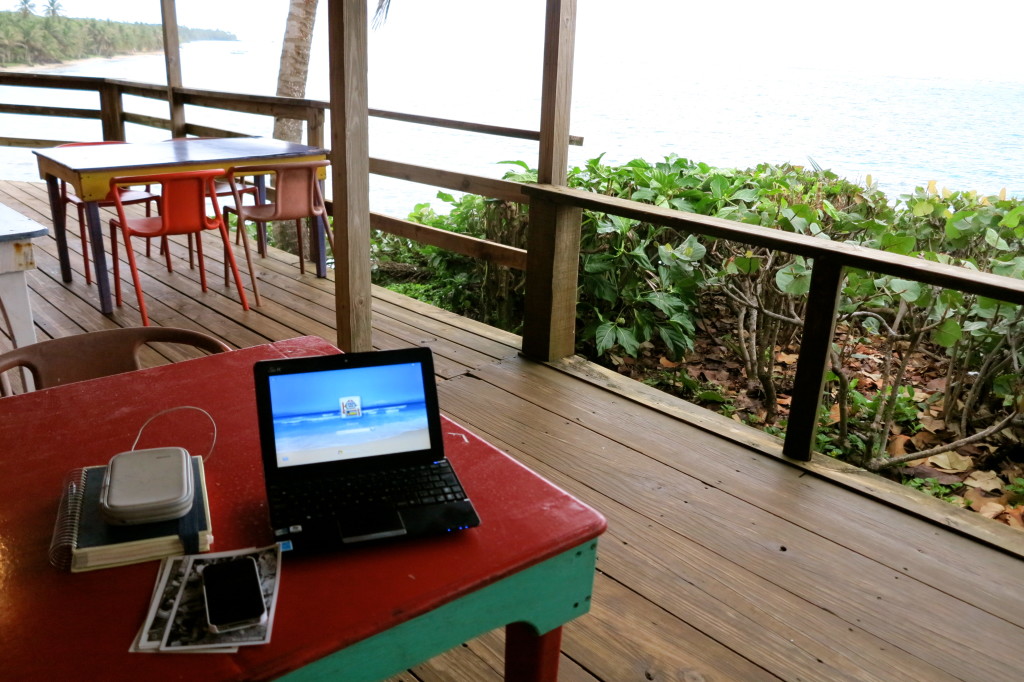 Office space in Little Corn, Nicaragua
The past four years have been shaped in many ways by this blog; every day I've thought about it, either through writing or using social media or taking photos or writing emails or brainstorming ideas. I've put a lot of blood, sweat, tears, hours, and dollars into this website, but it has all been worth it. And what's next for This Battered Suitcase? Well, I know as much as you do. I can tell you this, though… it's not going anywhere. I'm not going anywhere (unless, you know, it's on a plane, and I intend to write about it). Thank you so much for some of the best years of my life.
Do you have a blog? What does it mean to you? If not, would you ever consider starting one?