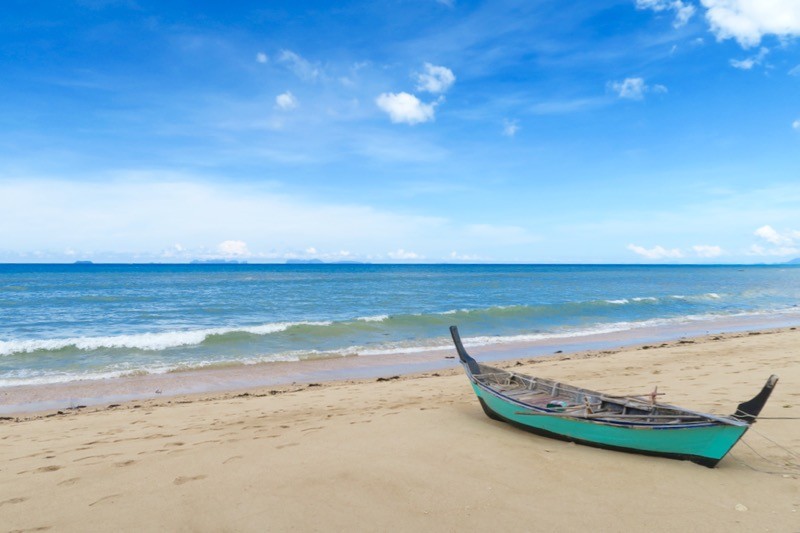 I waded into the warm sea, the shock of crushed coral and shells under my feet almost instantly turning into smooth, soft sand. In the distance I could spot the island of Koh Phi Phi, a dark green against the blue sky and turquoise water. A few other people were in the ocean, but not many, and on this little stretch of sand – aptly named Relax Bay – there really was nothing to do but laze around in the shade. And it was then, floating in the calm water, that I decided I'd finally found my favourite island: Koh Lanta.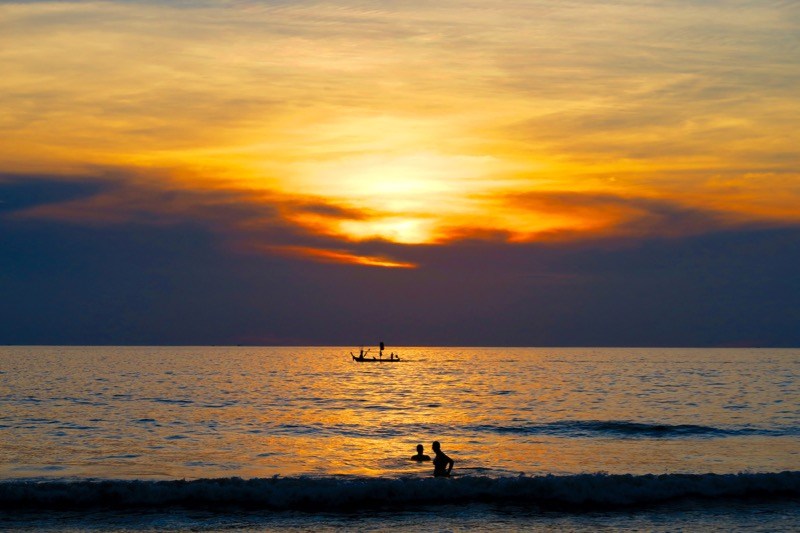 Koh Lanta, an island off the west coast of mainland Thailand and easily accessible by ferry from Krabi or the surrounding islands, is like that kid in high school who was friends with everyone. Everyone knows her, but a lot of people are swayed by the parties of Koh Phi Phi, the promised serenity of Railay Beach, or even the east coast's lure of Koh Phangan or Koh Tao. But just like that kid in high school, nobody has a bad word to say about Koh Lanta.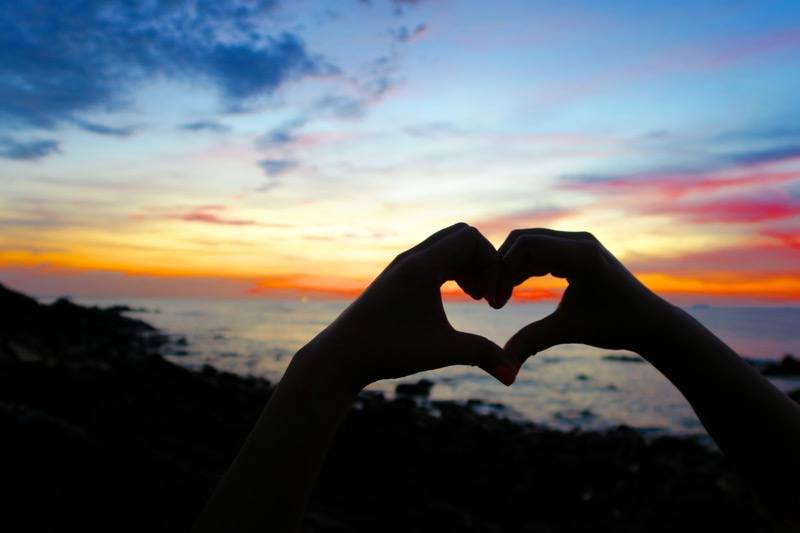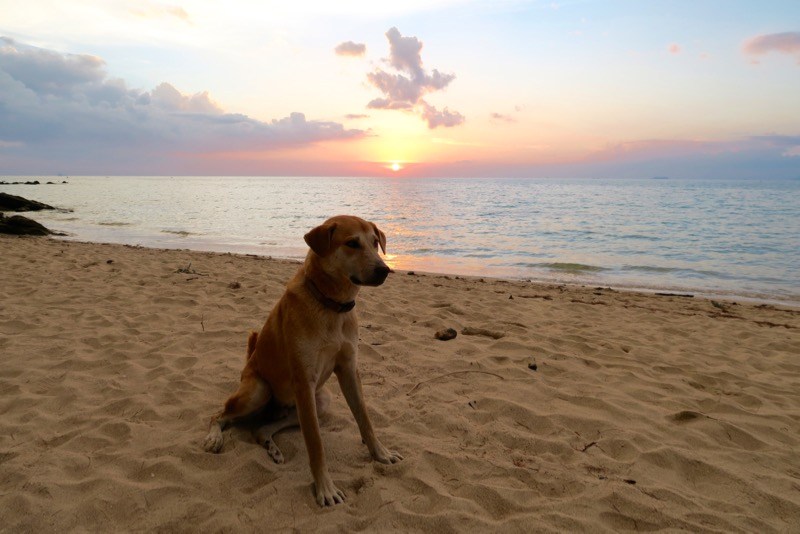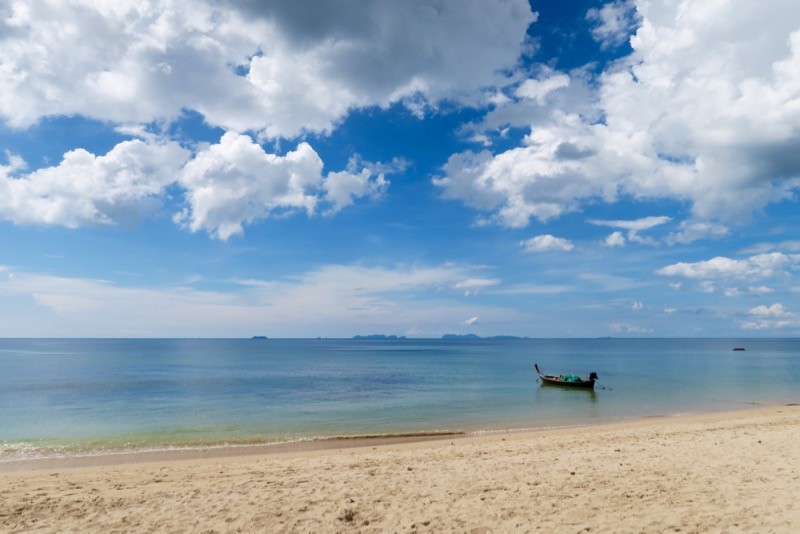 I first visited Koh Lanta in 2011, at the very start of my nine-month backpacking journey around Southeast Asia. Prior to the island, I had seen almost nothing of Asian beaches save a few in Vietnam and The Philippines. I was also bursting at the seams with energy and wanderlust, a combination that perhaps didn't prepare me for the laid-back vibe of Koh Lanta. To put it simply, I don't think I appreciated the island as much as I could have back then. Don't get me wrong – I loved it – but I also knew that I had dozens more beaches to see over the next nine months. I barely wrote about it on this blog, and really, I didn't see very much of the island that time around, preferring to stay in and around Long Beach with the exceptions of a few motorbike rides.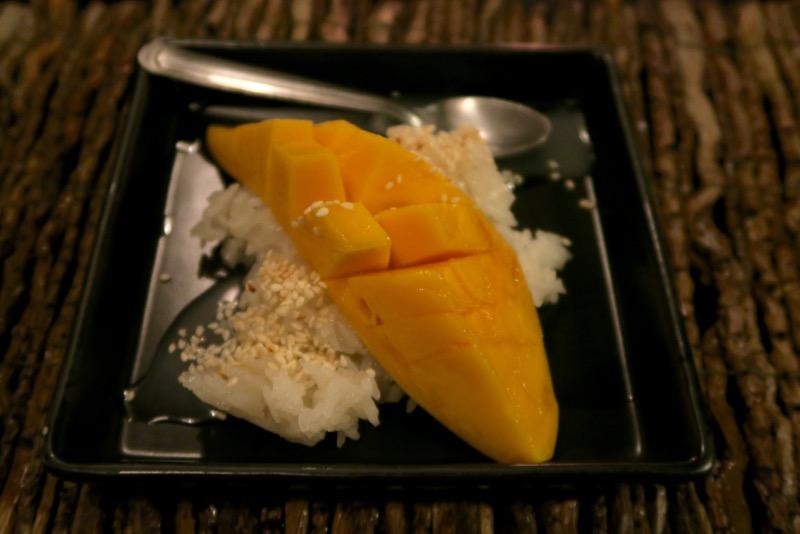 This time around, however, I was ready. I hadn't been on a beach (a tropical one, anyway) in a year, and as a beach bum and a traveller who prioritises beach travel, that felt like a long time. I hadn't been in Southeast Asia since late 2011. I had been living in London – big, sprawling, bustling London – for two and a half years. And I had just finished a full-time master's. I wanted a proper holiday, one with delicious food, fun parties, a great vibe, and fantastic sunsets. I wanted a place to really relax. Thankfully, my friend and fellow blogger Kate from Adventurous Kate was also in Thailand at the same time, and we realised we both wanted to return to Koh Lanta.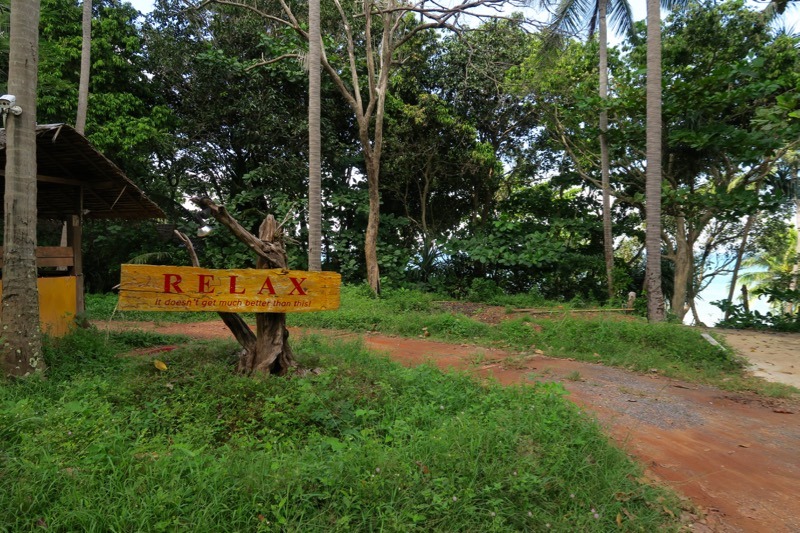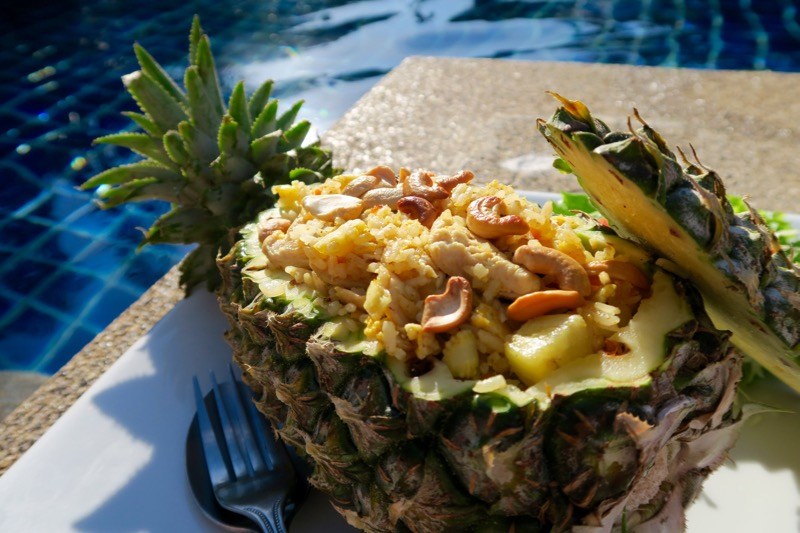 When I started to plan the trip with my mum to see Chiang Mai, Nepal, and Bhutan (I'm currently in Chiang Mai), I knew that I wanted a solid week on the beach before meeting up with her. Due to current weather conditions on the east coast, the west coast was the obvious choice. I couldn't help but think of the long stretches of sand, the relaxed energy of the island, and the knowledge that Koh Lanta wasn't really known as a party island in the same way that Koh Phangan or Koh Phi Phi is. I knew instantly that I had to return and experience Koh Lanta as fully as I possibly could. On top of that, in Kate I'd have a travel buddy.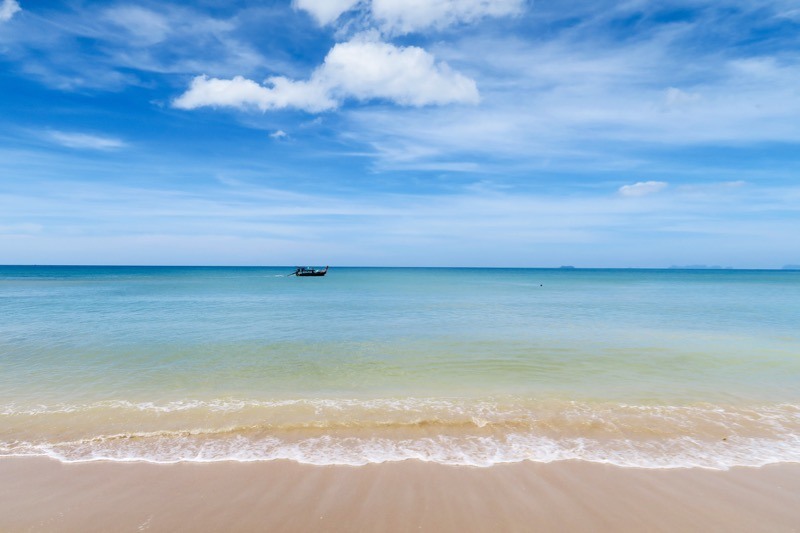 And, thankfully, it did not disappoint. In fact, Koh Lanta soared high above my expectations; I would now consider it one of my favourite places on this planet. The island was all of those things I remembered and more: lovely people, a feeling of peace, seemingly limitless things to do and restaurants to try, and yes, absolutely stunning beaches that you could often have to yourself, not to mention some of the best sunsets I've ever seen. Kate and I had an absolutely amazing time, with each day bringing something new, beautiful, and fun.
The tourists on Koh Lanta are very diverse, and you'll find a lot of families and couples vacationing here. That does not mean that I don't recommend it for a solo traveller or backpacker; there are still nightly parties on the island and plenty of budget-friendly options. I met loads of other people my age… most of them without babies (oh my God, it's happening… I think I mention the word "mortgage" on a daily basis now… help).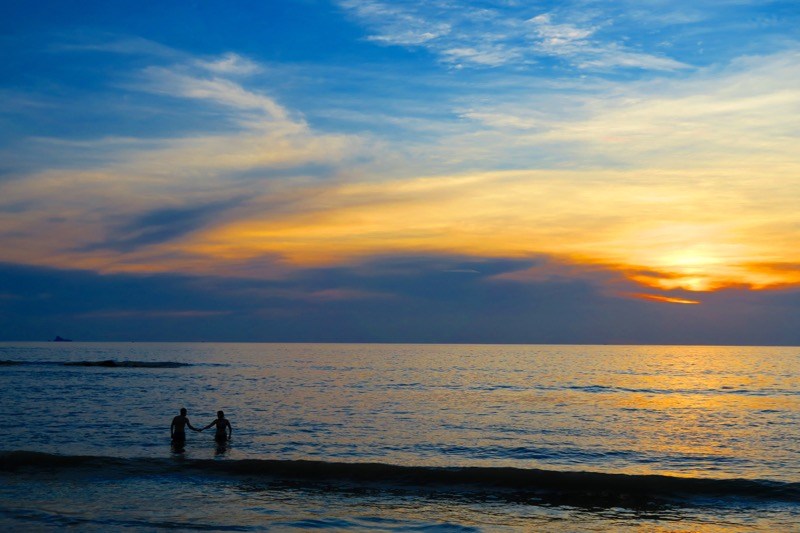 Because I am a) the worst at writing actual tips on this here travel blog (case in point, look at what I suggested here… oops. I always feel so bad when I realised someone googled that and found this site) and b) met a few people on their way to Koh Lanta and promised I'd write a post, here are just a few of my recommendations.
Where to stay on Koh Lanta: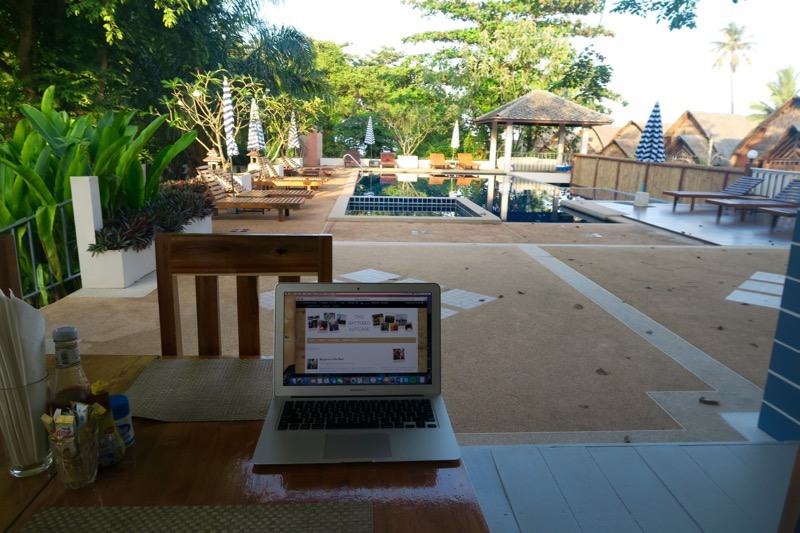 -Soontreeya. This is where I spent the last week and I can highly recommend it. Found just at the end of Long Beach – one of the more popular beaches, and where you'll find a lot of cheaper bungalows – this intimate garden resort was absolutely perfect for my stay. Clean rooms, fast wifi, terrific pool, perfect location, great restaurant, and an unbelievably helpful and friendly staff. It was a stone's throw from Relax Bay, which is my favourite beach on the island. As I'm able to spend a bit more money on my travels now (being an adult with a full-time job has its perks… once in a while), I felt that this was worth every penny. Kudos to Kate for finding it and booking it for us!
Eating spring rolls in the pool at Soontreya… not bad
-Khlong Khong Beach. Further south on the island, this beach has tons of guesthouses ranging in price. It's also a great place for beach bars and restaurants.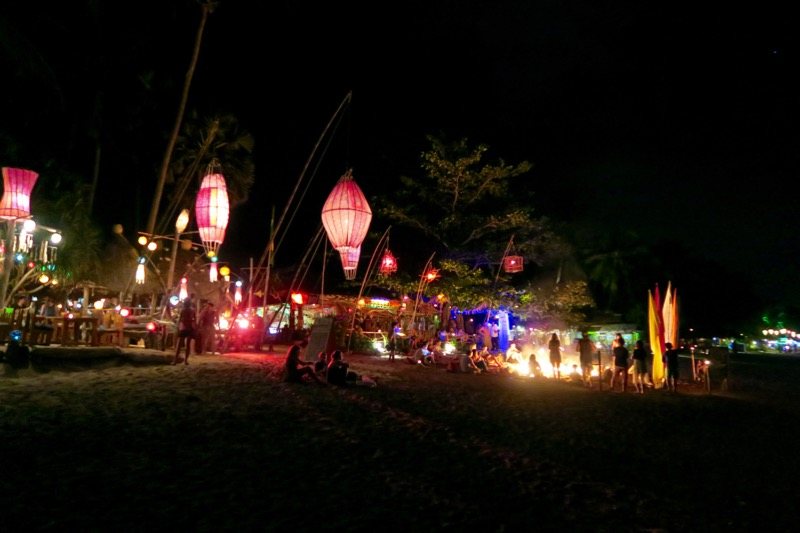 Nighttime on Khlong Khong
-Non La Mer hostel. I have not stayed here, but it's in a fabulous location (Long Beach) and it is rated very highly online.
Where to eat on Koh Lanta: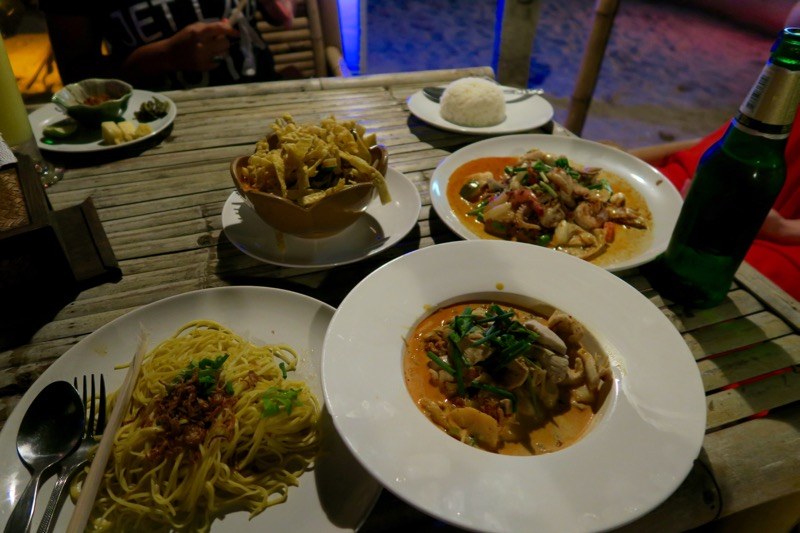 Dinner at Kwan's
-Kwan's Cookery. Found on Khlong Khong, this place was absolutely fantastic. I would recommend a specific dish but I swear everything I ate there was out of this world (I went twice).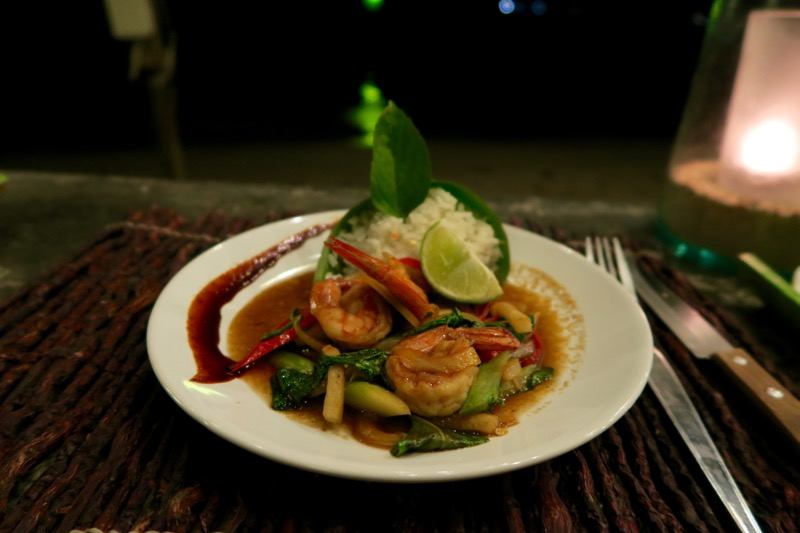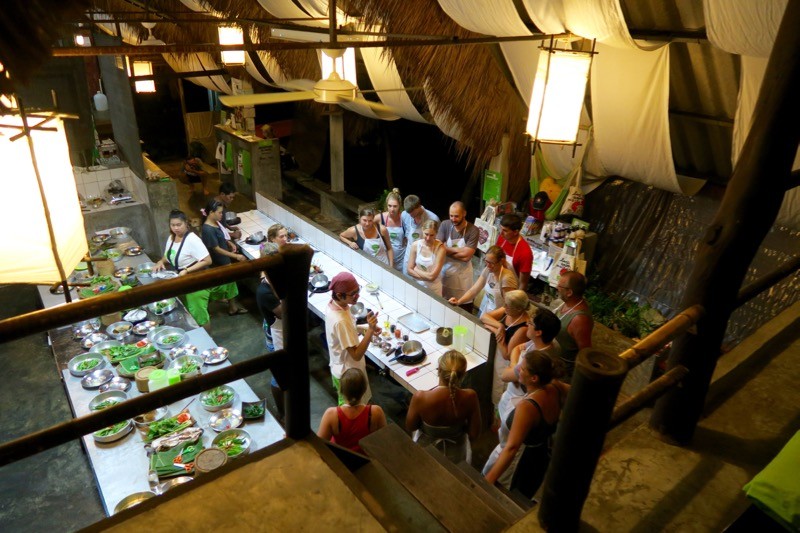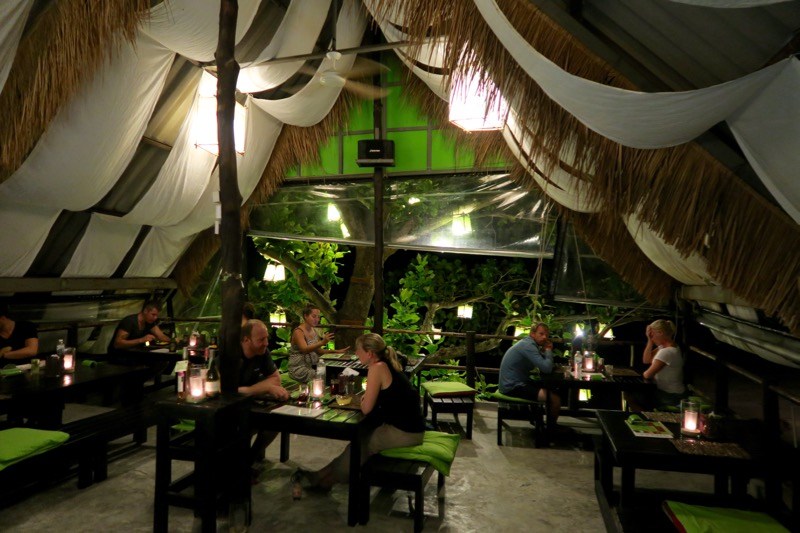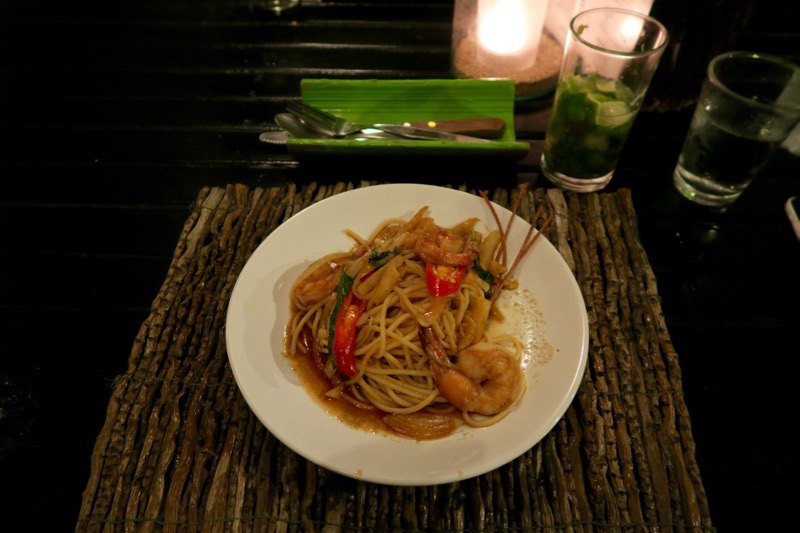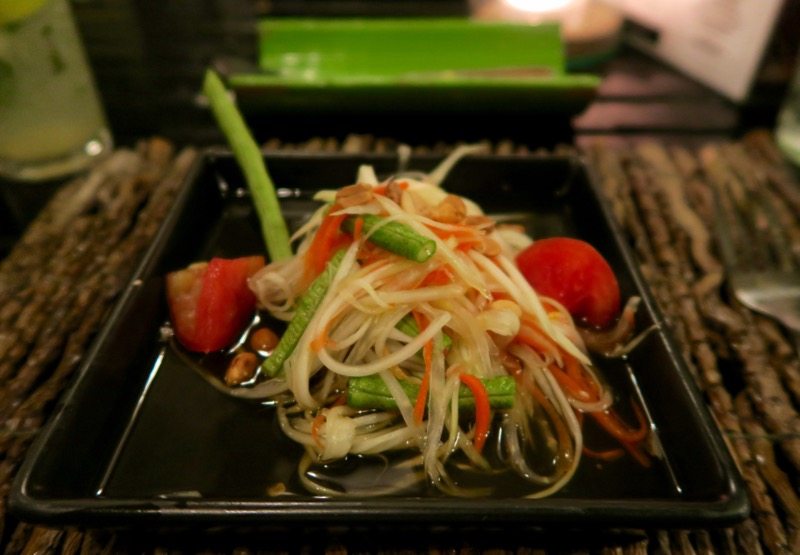 Time for Lime
-Time for Lime. Another amazing restaurant, one that also hosts a cooking school (which was packed both times I visited, which must mean it comes recommended). While it's a bit pricier, the food is inventive, fresh, and filling – for around 500 Baht you get a six course dinner using local Thai ingredients, and you can sit in the adults-only lounge upstairs or by the beach below. Time for Lime also works with Lanta Animal Welfare – more on that in a minute – so you know your money is going to a good place. You can also stay here, as the property is home to many bungalows.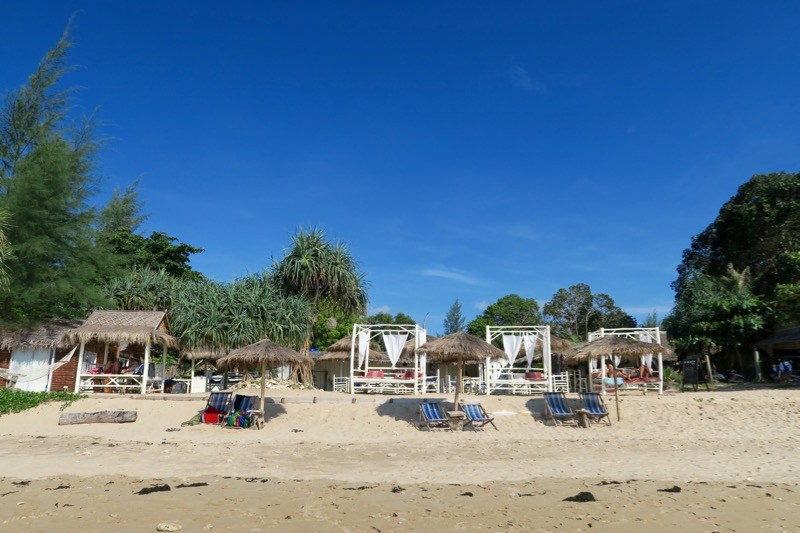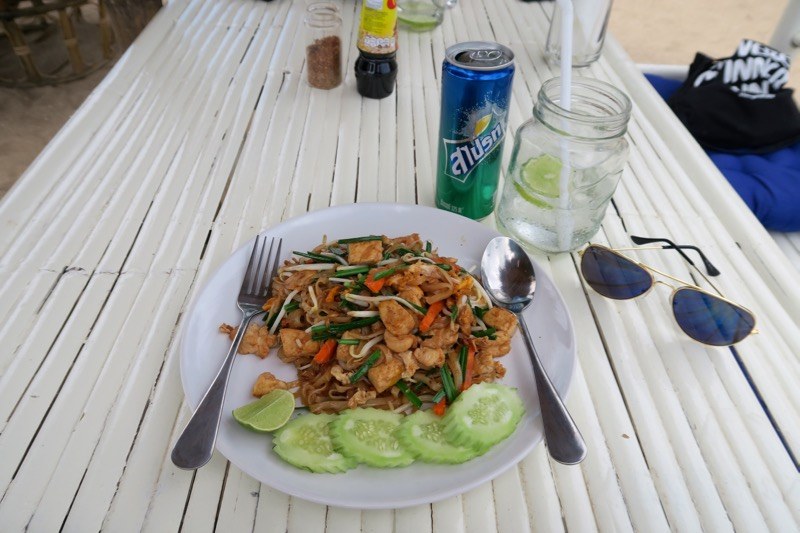 Pad Thai at Maloko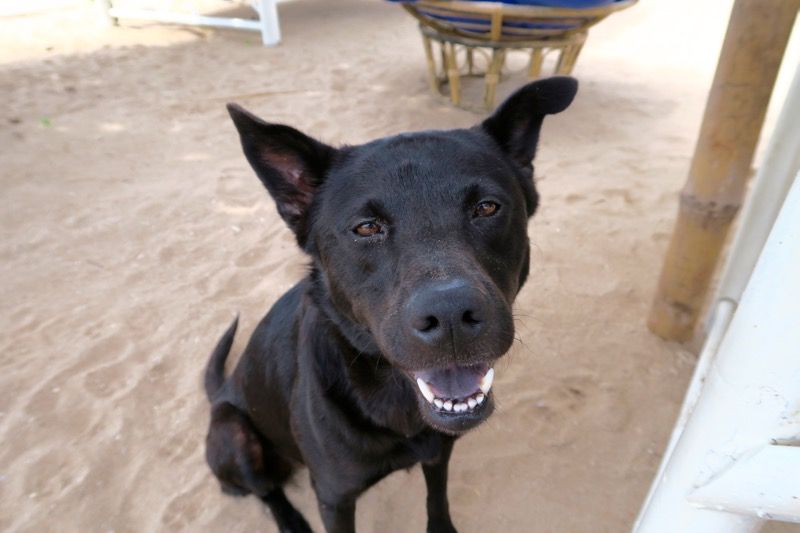 Maloko's resident pup
-Maloko. Found on Relax Bay, this place serves super fresh food. I recommend coming here for lunch! It's also a terrific spot to hang out and watch the sunset.
Where to drink on Koh Lanta: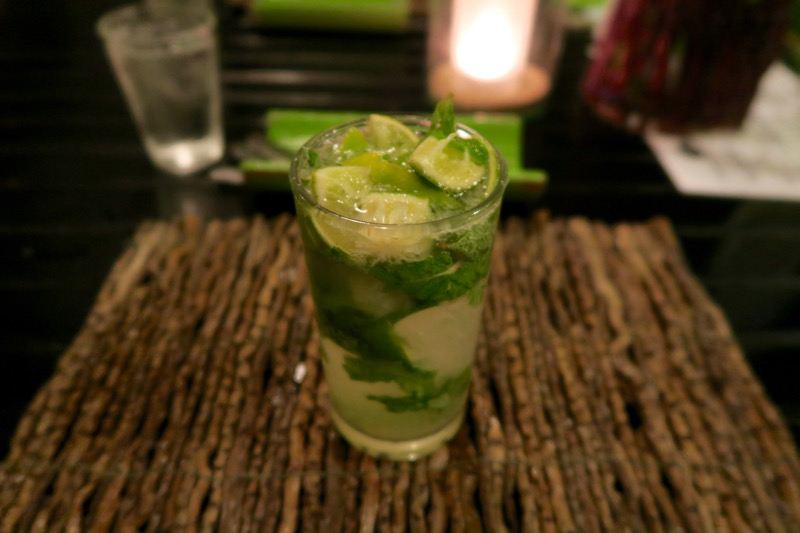 Mohito at Time for Lime
Make sure to ask around for the party of the night (if that's what you're into). They usually start quite late – think 10 or 11pm – but go until the early hours of the morning.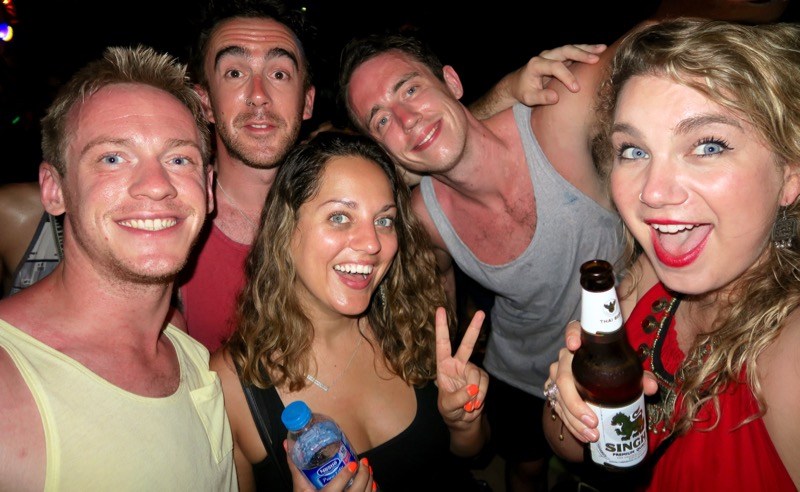 With new friends at Pangea
-Pangea. I'm pretty sure this place hosts a beach party every Tuesday, and I had a ridiculously fun evening dancing the night away there. During the rest of the week it has a cool, laid-back vibe to it.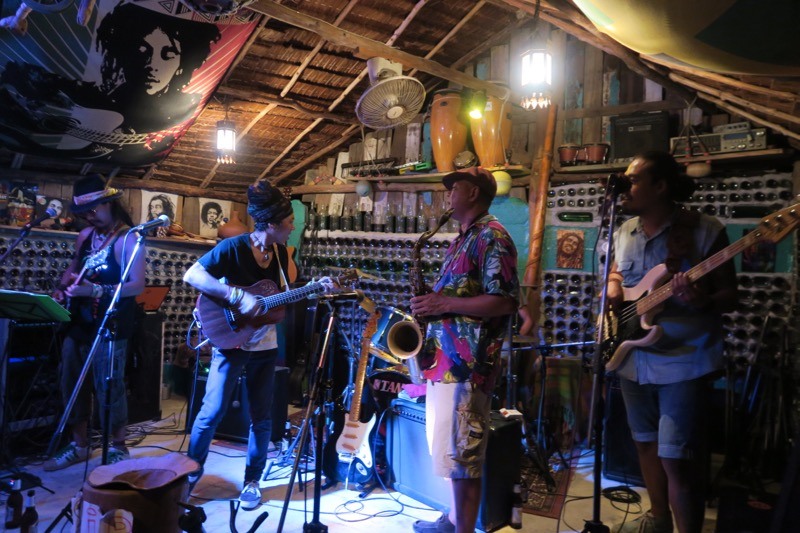 -Irie Bar. This bar hosts live music sometimes – another very chilled spot to hang out, though it's not on the beach.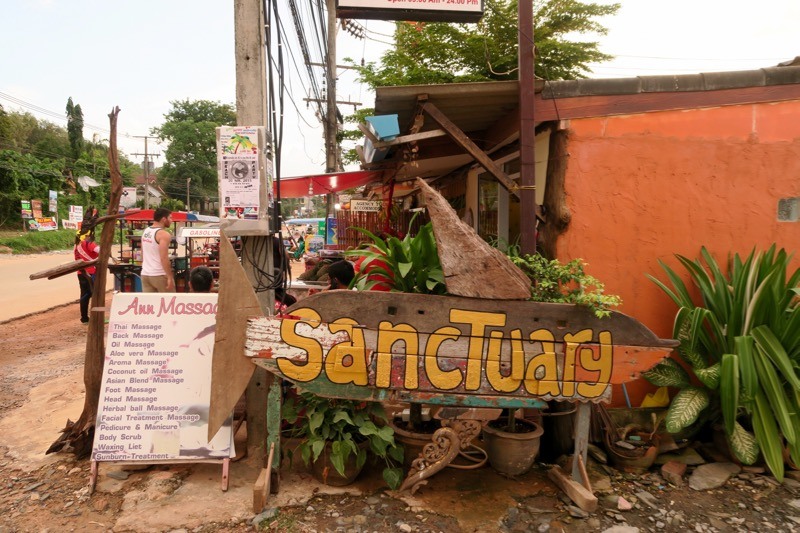 -Sanctuary. Another awesome beach bar, and a lovely place to watch the sunset.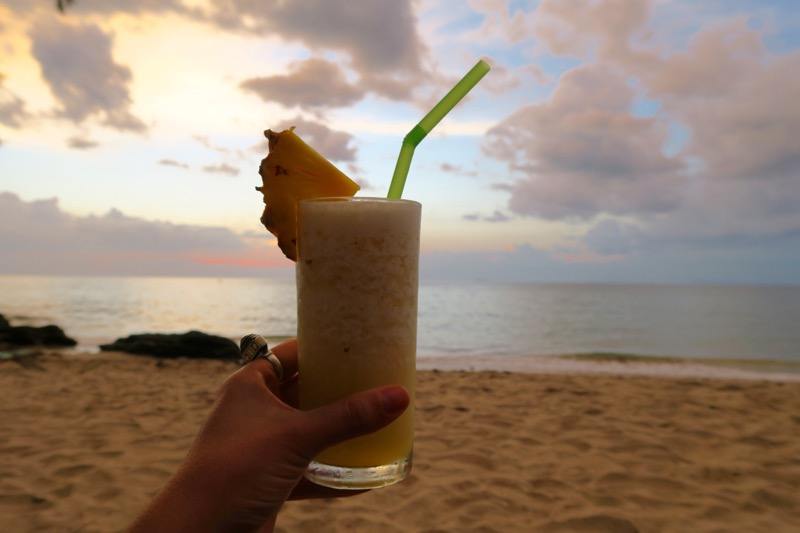 -Any single beach bar. Seriously. They all have pretty much the same prices, the same relaxed vibes, and probably a few fire dancers from time to time. Just make sure to wear bug spray!
What to do on Koh Lanta: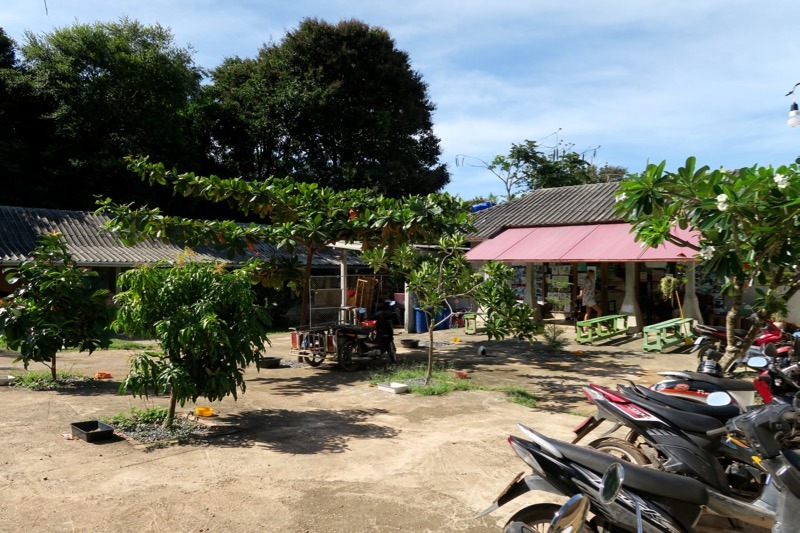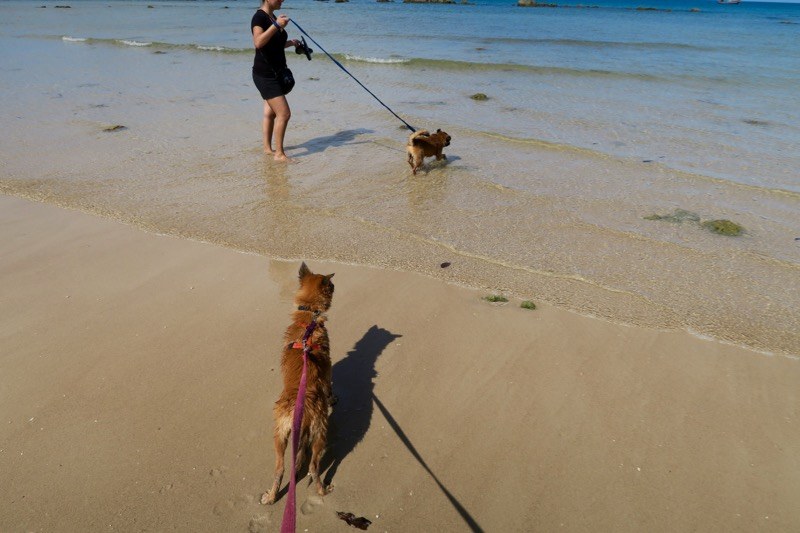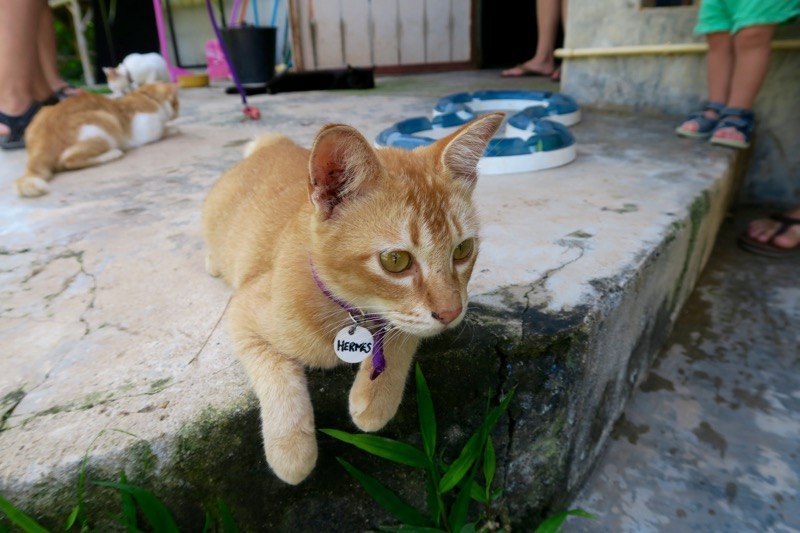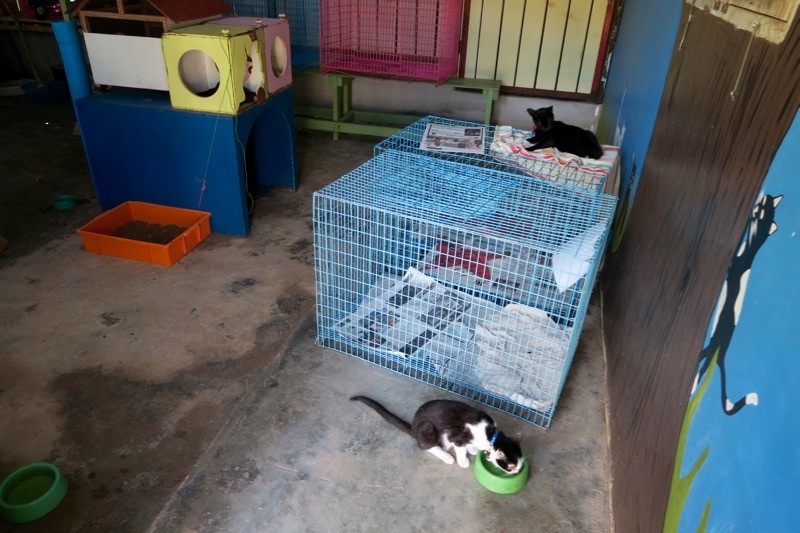 -Volunteer at Lanta Animal Welfare. Unfortunately, animal abuse is still prevalent in Thailand, and many dogs and cats are abused daily. This organisation is trying to do great things on the island, and you can help in many ways: take a tour of the shelter, play with cats, walk a dog, or even adopt a pet to take home. Definitely check them out; go around 9am if you want to walk a dog (they don't walk dogs from 11am to 3pm due to the heat) and tours take place daily at noon and 5pm.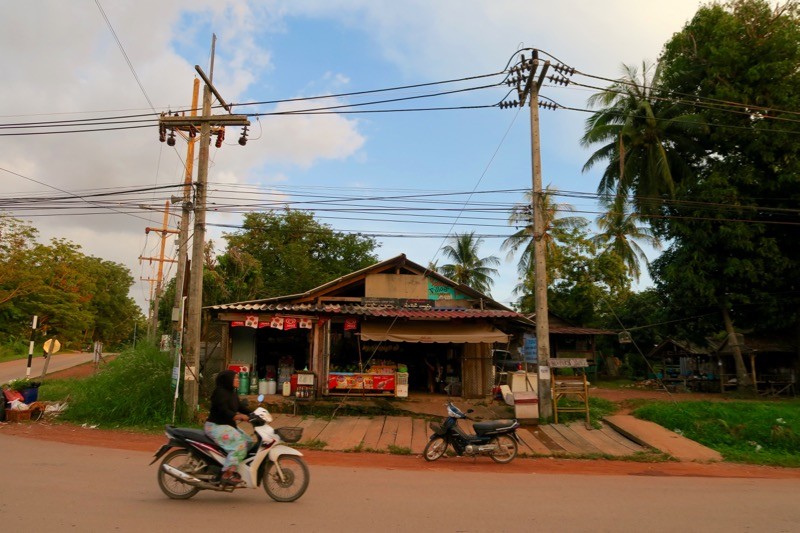 -Hire a motorbike. Even if you've never ridden before, Koh Lanta has fairly smooth roads and it's OK to take it slow. While it's easy enough to get around the island by walking or tuk-tuk, you can go to some really cool spots and explore a lot more if you hire your own motorbike. Your guesthouse should be able to do this for you, and it shouldn't be more than a few hundred baht per day.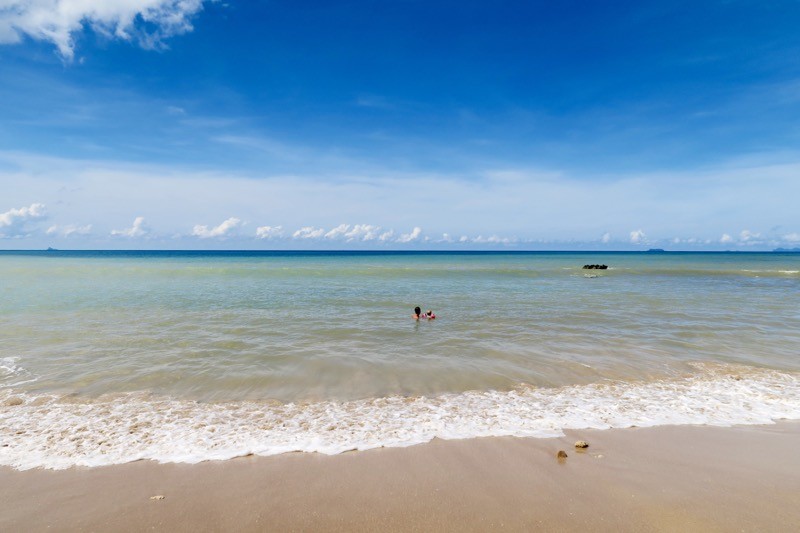 -Scuba dive. I personally didn't scuba here, but it's definitely an option. For what it's worth, I've always heard that diving is better on the east coast of Thailand (the only place I've been diving in Thailand is Koh Tao).
-Yoga. There are plenty of yoga spots around the island, so if you're into it, or want to try, you'd be hard-pressed to find many more beautiful places to do it!
-Work! Kohub is a coworking space set up for entrepreneurs and digital nomads. You can arrange to stay here for a whole month (with accommodation and two meals per day included) and share ideas with other like-minded individuals. I'd love to try this one day!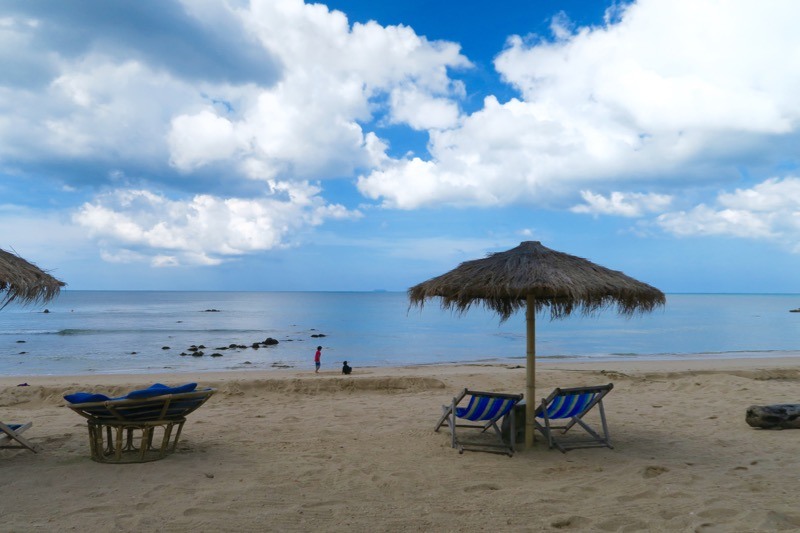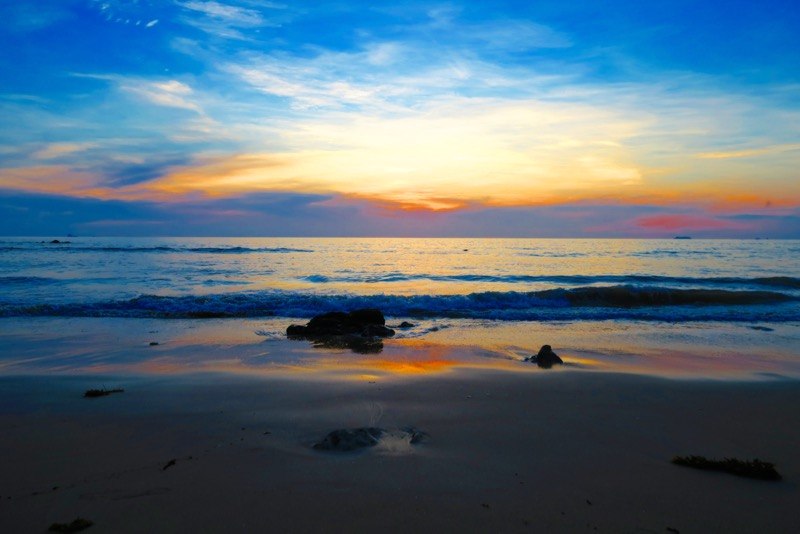 -Relax. Seriously… just chill out. Read. Swim. Eat. Write. Get a massage. Watch the sunset.
Other tips for Koh Lanta: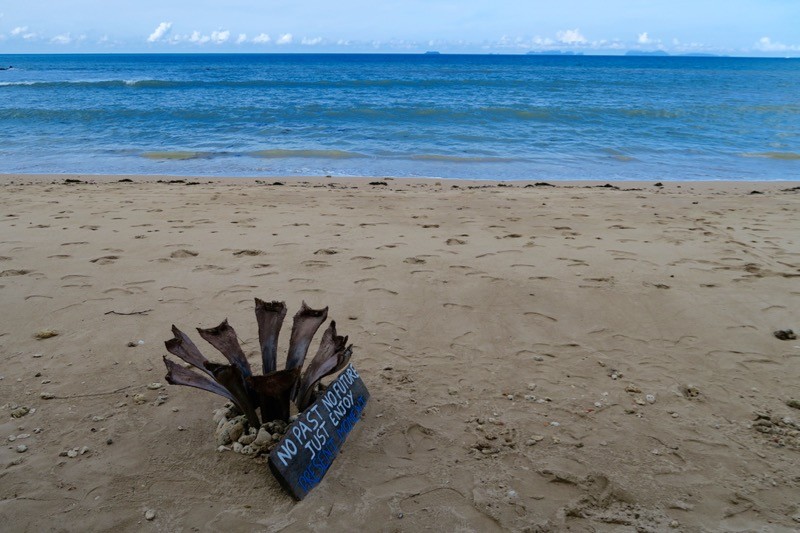 -There are plenty of ATMs on the island but they will charge you 200 baht per withdrawal. Most restaurants and bars do not take cards, so make sure to have cash.
-Pretty much any tuk-tuk for two people around the main beaches should be no more than 100 baht (or even less, if you can haggle it down…).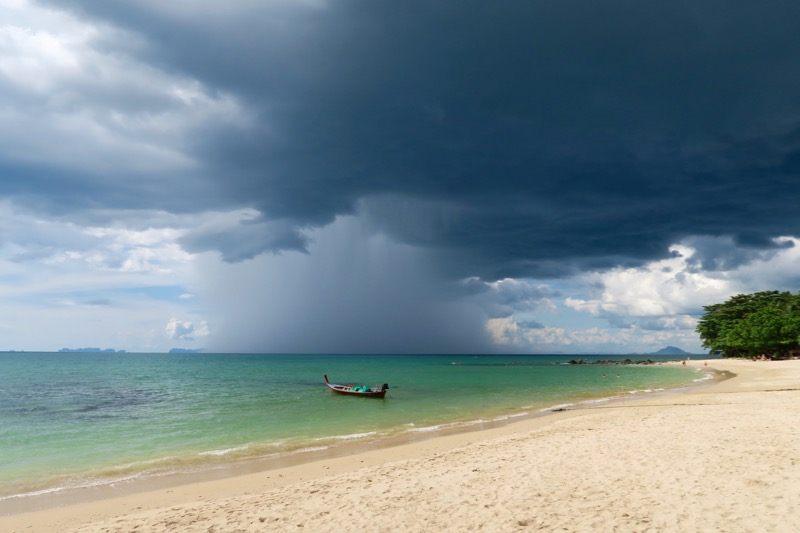 -Check what time of year you're visiting – there are distinct monsoon seasons, and even the shoulder seasons (like in November) can bring heavy afternoon rains.
-Bring lots of sun cream and bug spray. Dengue fever is prevalent in Thailand right now so make sure to take the necessary precautions to protect yourself… which means lots of bug spray, especially around sunset/evening.
-Almost all Thai people working in the tourist industry speak at least a little bit of English, but I always think it's considered respectful to know at least a few words in the local language (at least hello and thank you).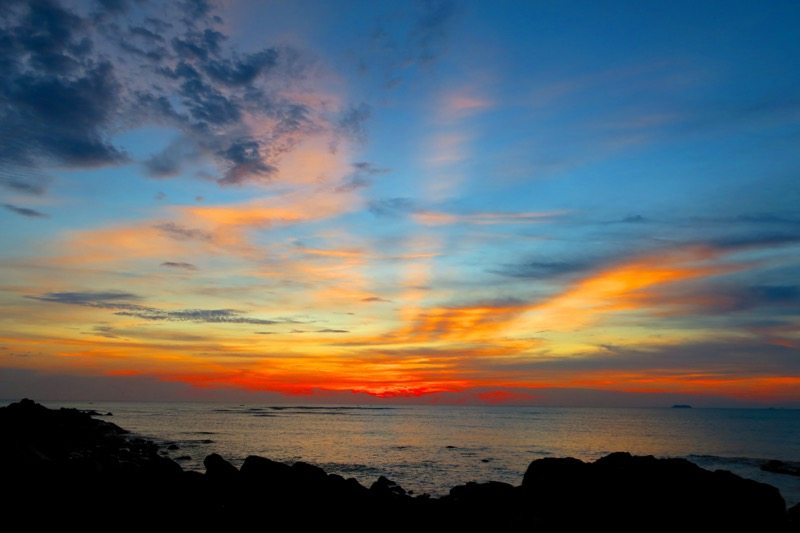 -Koh Lanta is a Muslim island, which means you will hear the call to prayer at various points throughout the day. It also means (and this goes for all of Thailand) that sunbathing topless is considered disrespectful.
-Most places (including restaurants) will require you to take off your shoes before stepping indoors.
-Never throw toilet paper down the toilet – it'll cause them to clog! There is always a rubbish bin in the bathroom for you to dispose paper and/or sanitary products.
-While tipping isn't required, I always leave a few extra baht at restaurants and after a massage.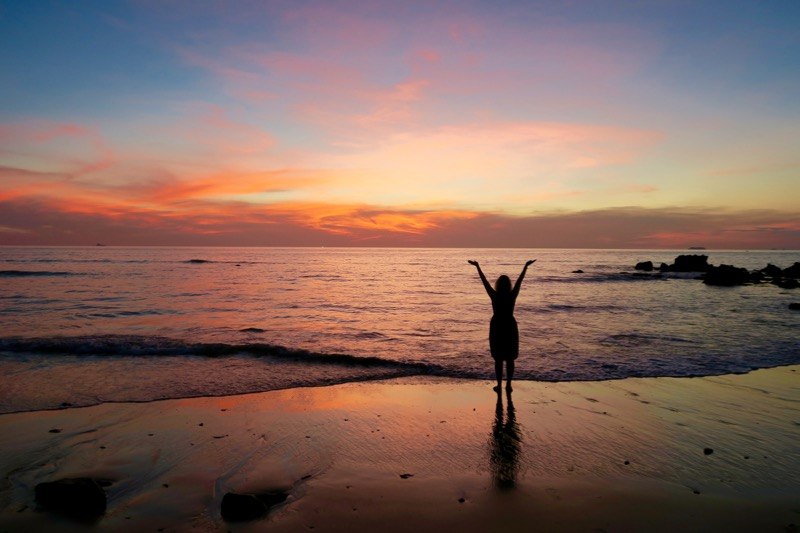 So there you have it – my experience of Koh Lanta. Honestly, I had such a fantastic time there that I'm already wondering when I can go back. It's a safe, friendly island with clean (and relatively uncrowded) beaches. If you're thinking of a trip to Thailand, I definitely recommend you check out Koh Lanta.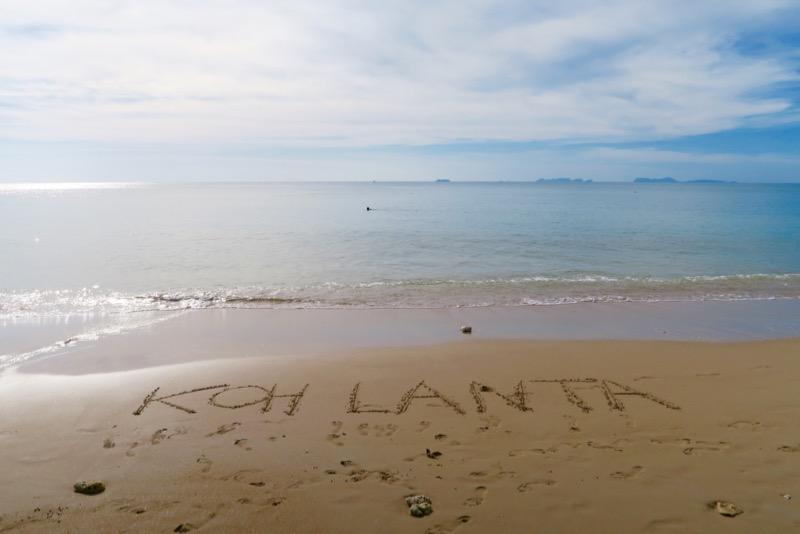 Have you ever been to Koh Lanta? If not, does it sound like the kind of place you'd like to visit?
If you want to read more about Koh Lanta, and want a guide to the island as the ultimate girls' getaway, make sure to read Kate's amazing post about our trip there together!