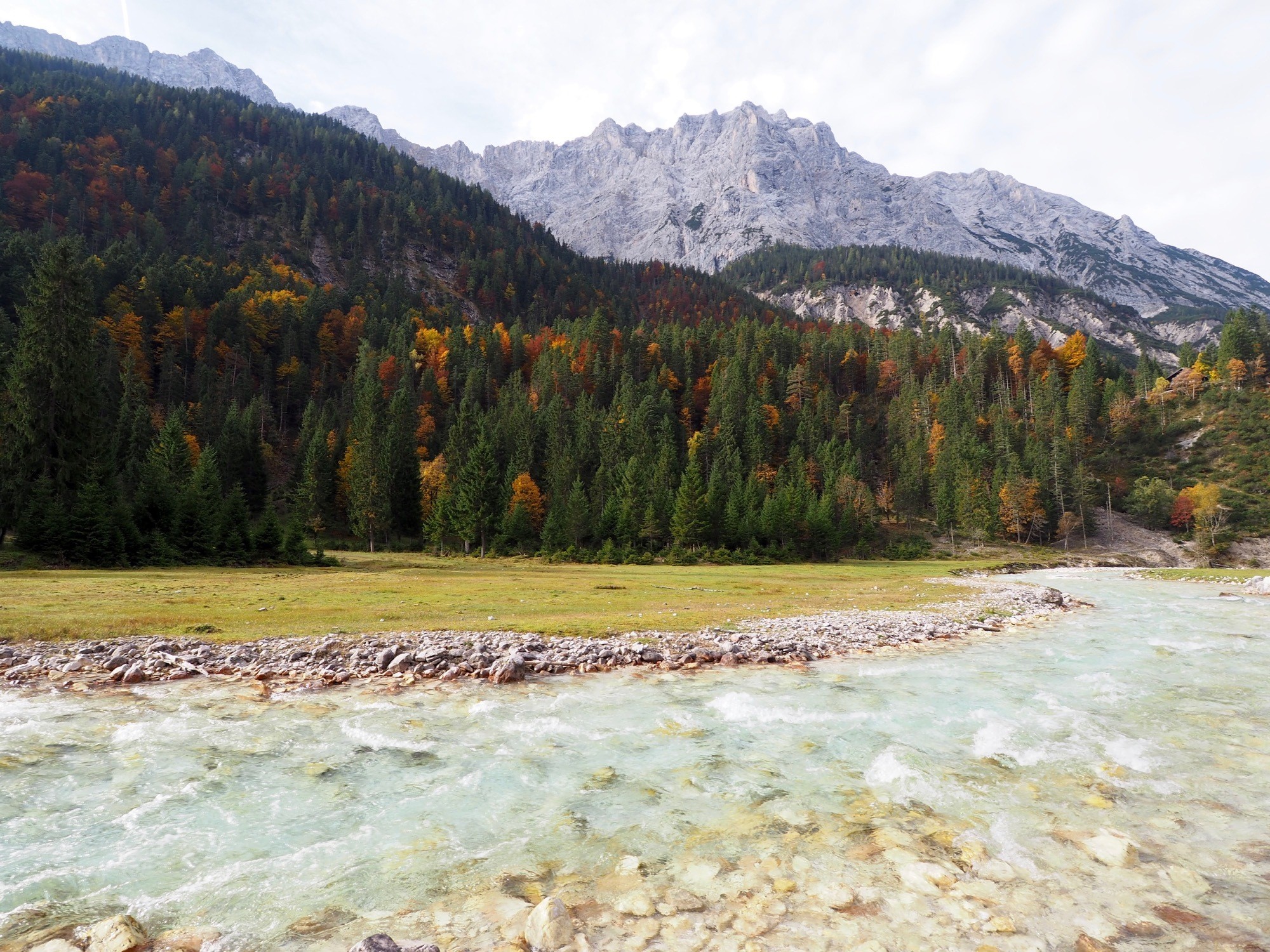 I've titled this blog post, 'Olympiaregion Seefeld: The Most Beautiful Place in Austria'. Bold words, I know, especially since, well, it's not like I've explored every single inch of Austria and can say this for sure. But what I do know is this: Olympiaregion Seefeld is located in the heart of the Alps, a place crisscrossed by crystal clear rivers, blanketed with colourful trees, and graced with the freshest, purest air I've experienced in ages.
In other words… it is ridiculously beautiful.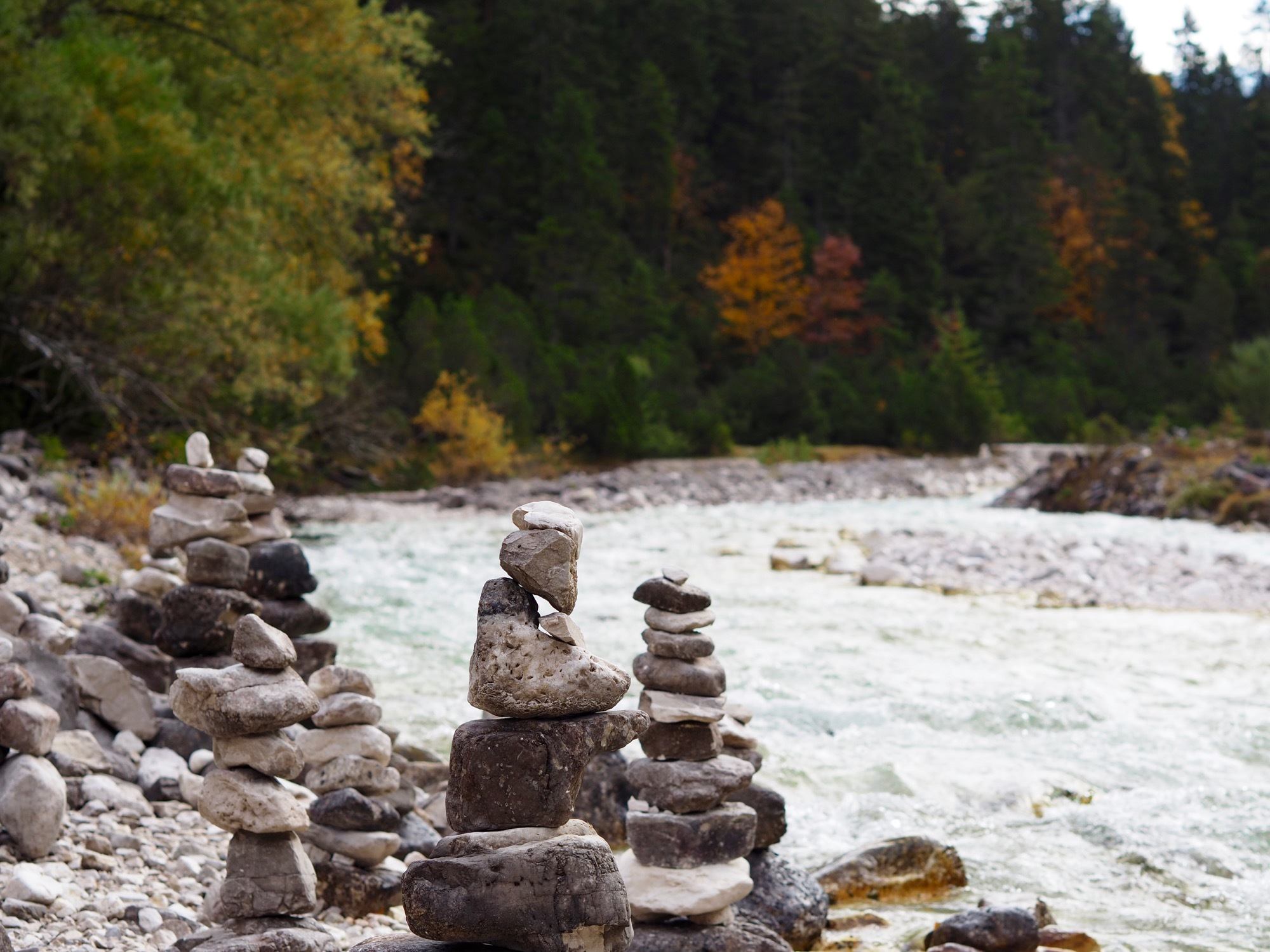 I was invited to Olympiaregion Seefeld by the Tirol tourist board in combination with the Olympiaregion Seefeld tourist board. Though I've been to Austria a few times before, I was keen to explore the Tirol and see if the rumours I'd heard were true, if this part of Austria really was what fairytales are made of.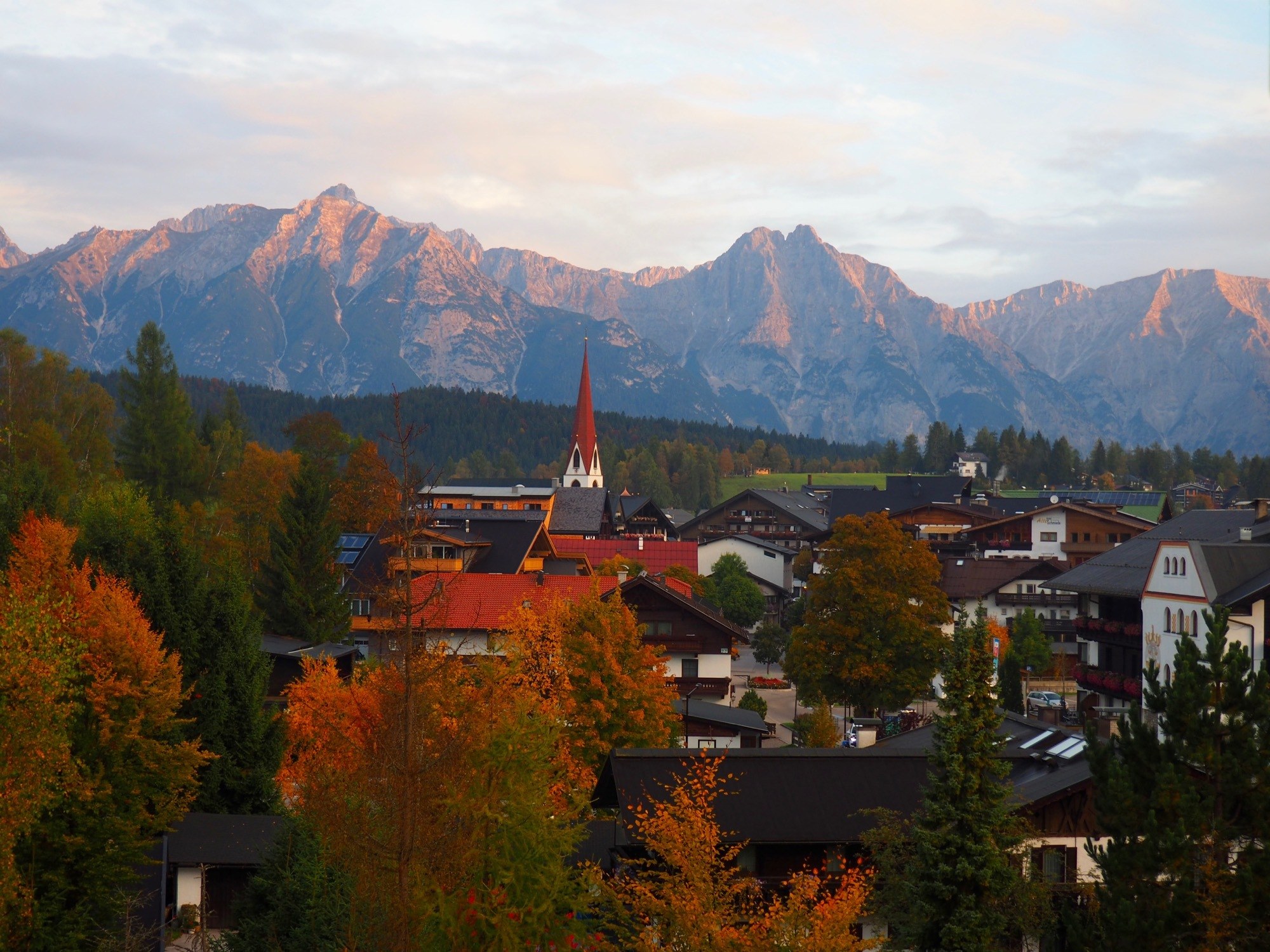 Needless to say… it is.
I was blown away by this gorgeous region, especially as all the leaves were starting to change. Bright splashes of red, yellow, and orange dotted the mountains that surrounded us in every direction.
And as I live in London, one of the biggest cities in the world – one with dangerously high air pollution – being able to breathe in all of that fresh, alpine air was absolutely incredible.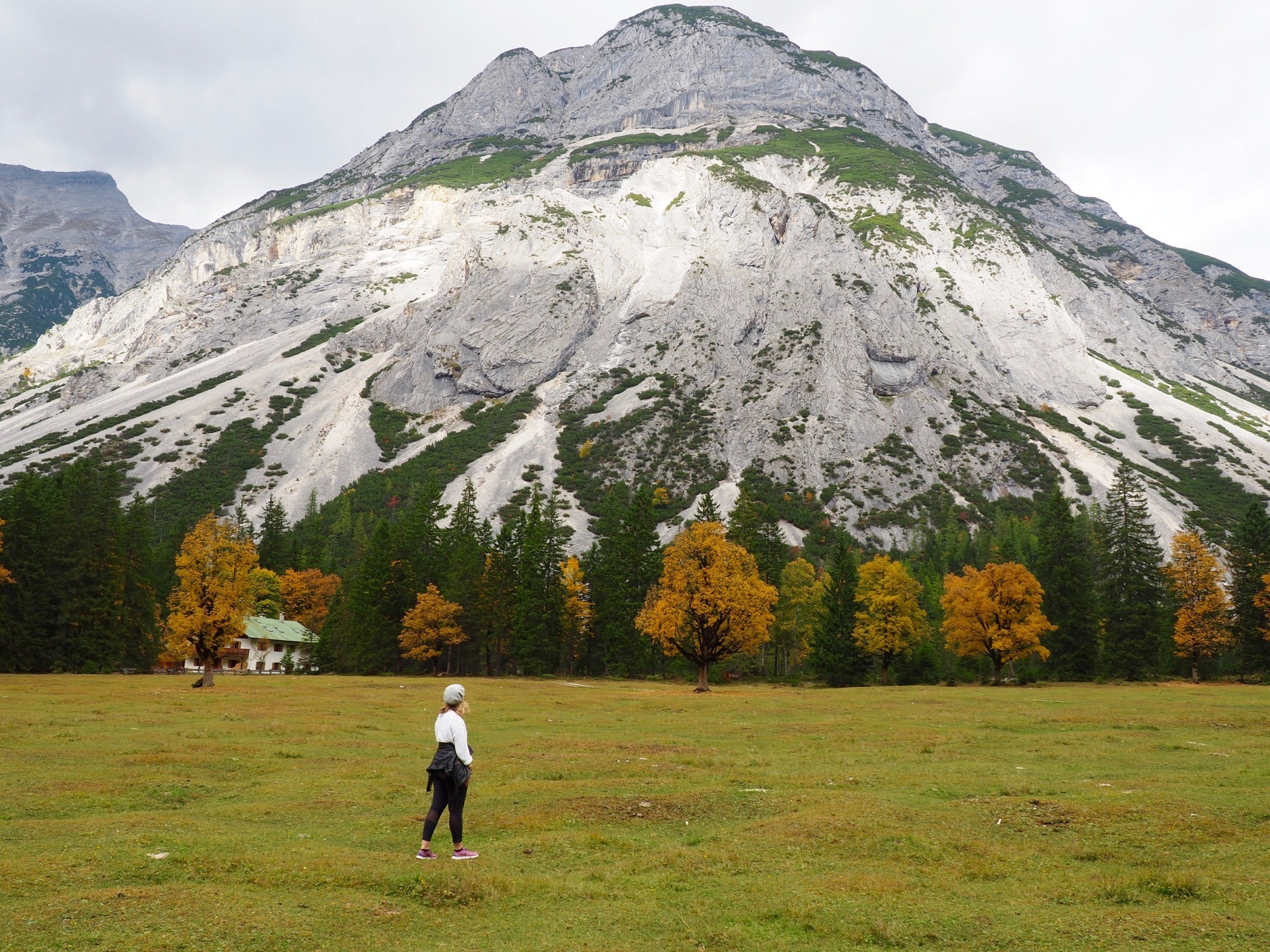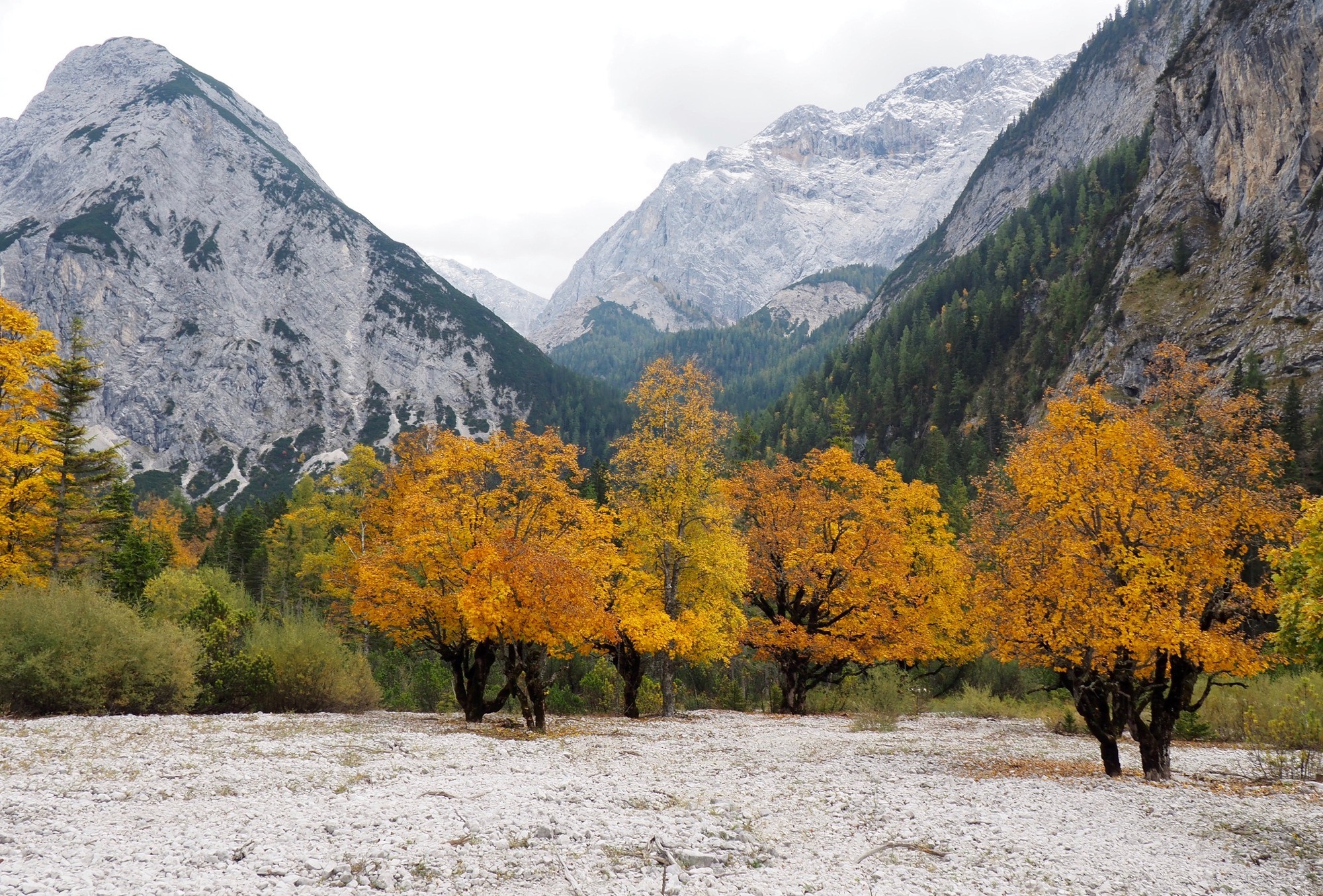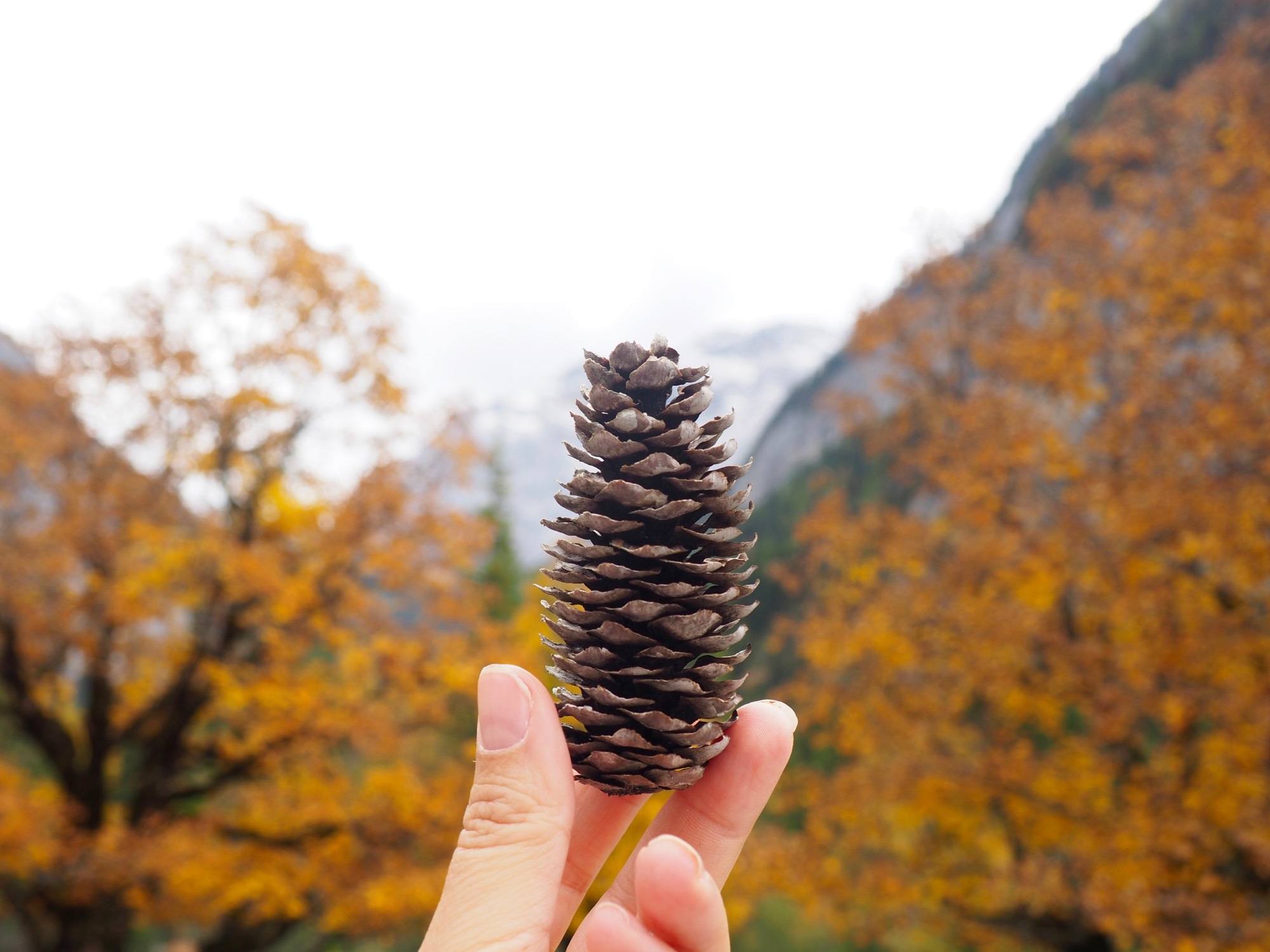 There's something about those crisp autumn days, isn't there? My four days in Olympiaregion Seefeld felt so calm and peaceful; coupled with some relaxing hours in the hotel spa, the daily hikes meant I slept better than I had in weeks and also got rid of my persistent sciatica (a post on dealing with back pain while travelling soon, as I think quite a few of us suffer from it).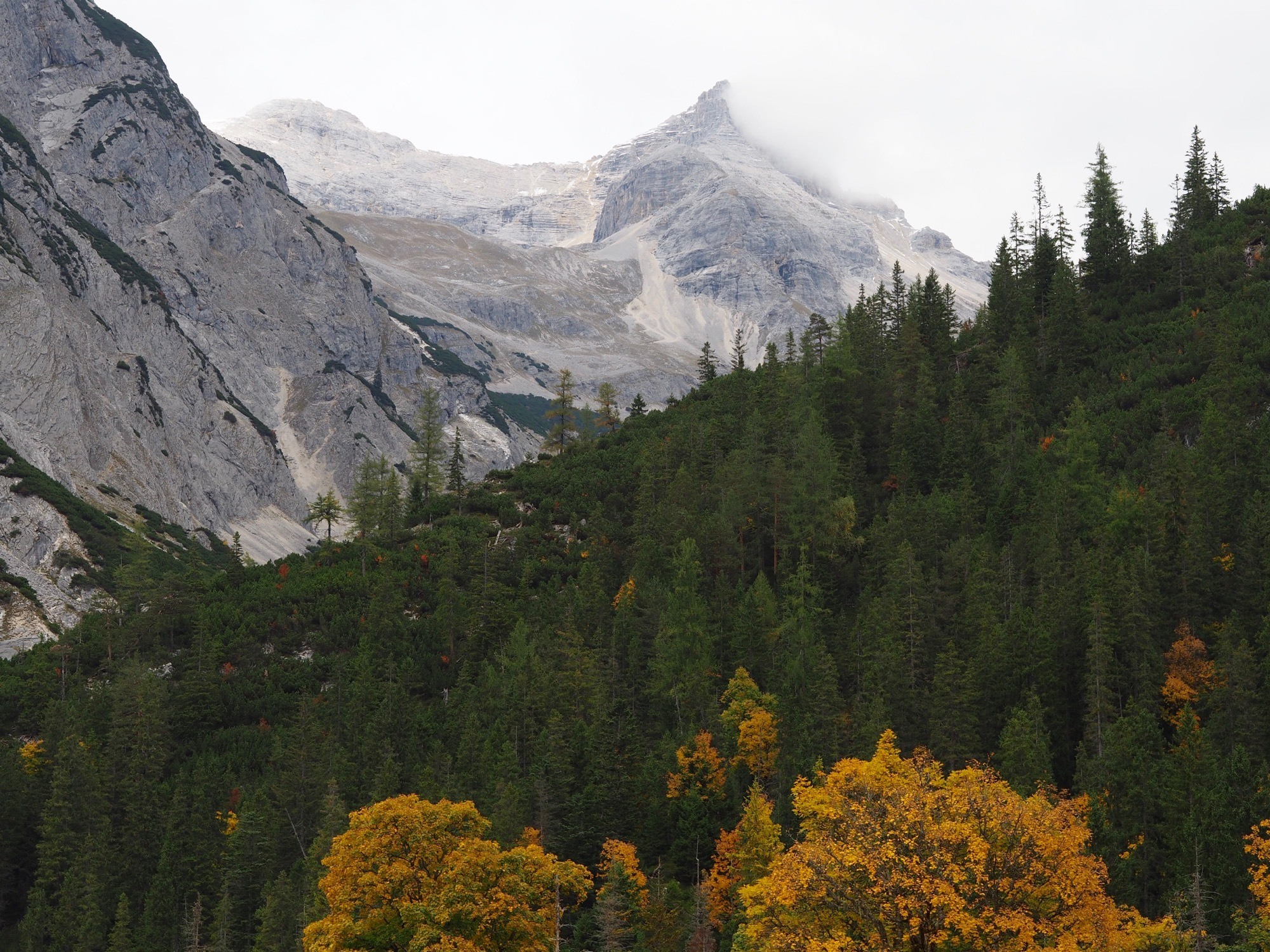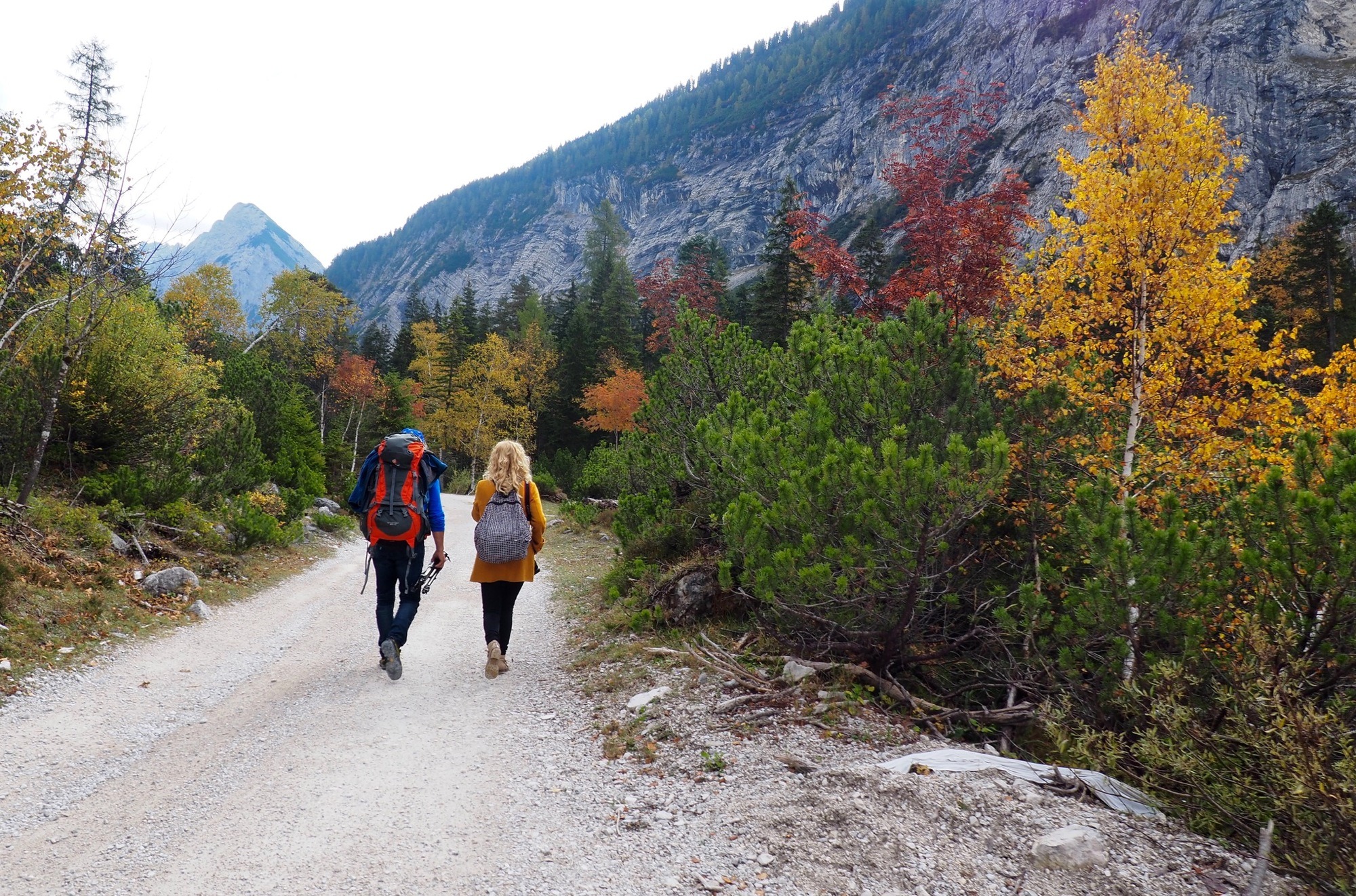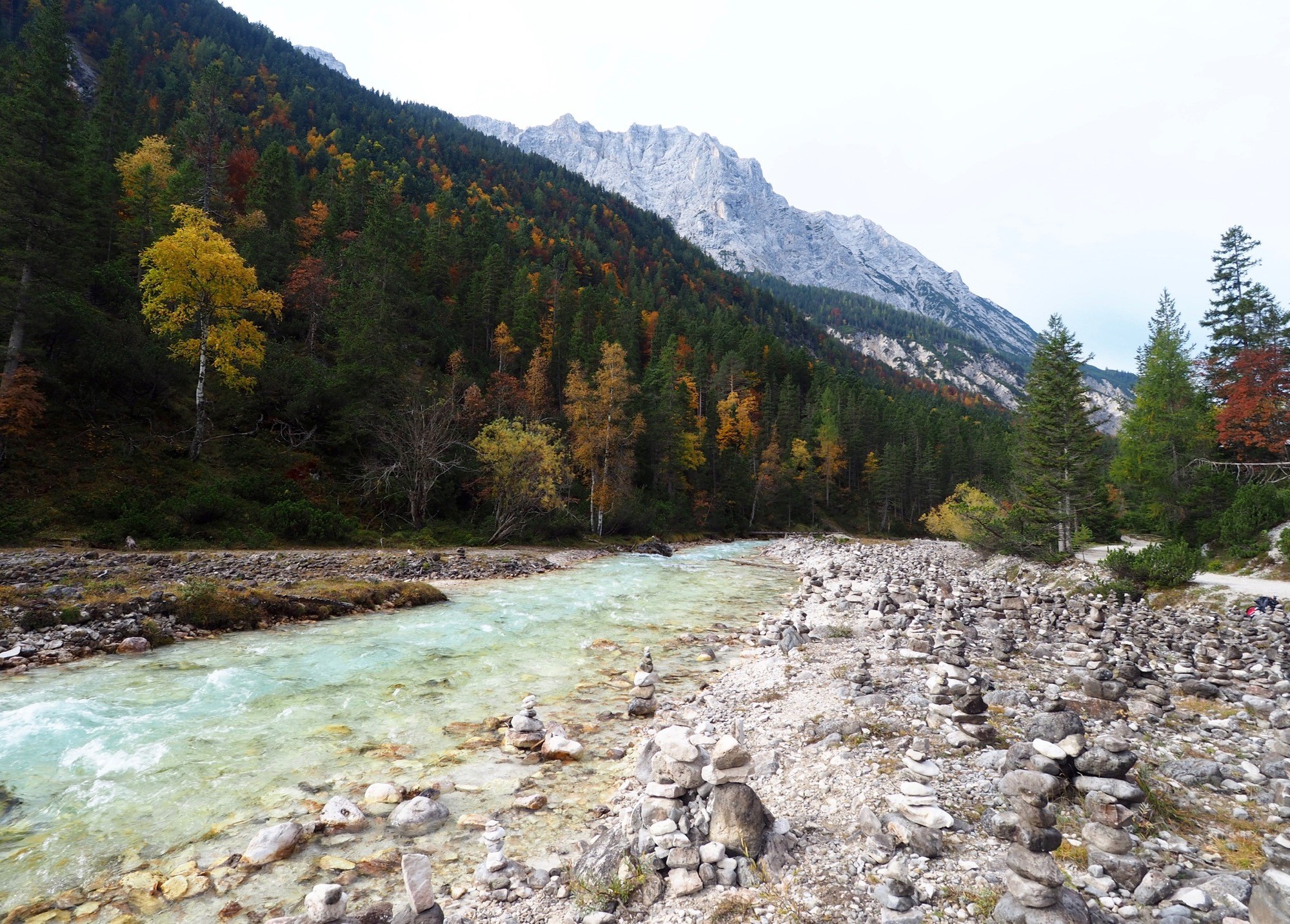 All of these photos were taken from the jaw-dropping Alenpark Karwendel, where we walked through the valley of Hinterautal and crossed the source of the Isar River. We saw lots of other people going for walks – this is a nice, easy stroll for those who don't want to undertake a challenging hike, like me – as well as bike rides, as there is a clear path that runs right through some of the most stunning views of the park.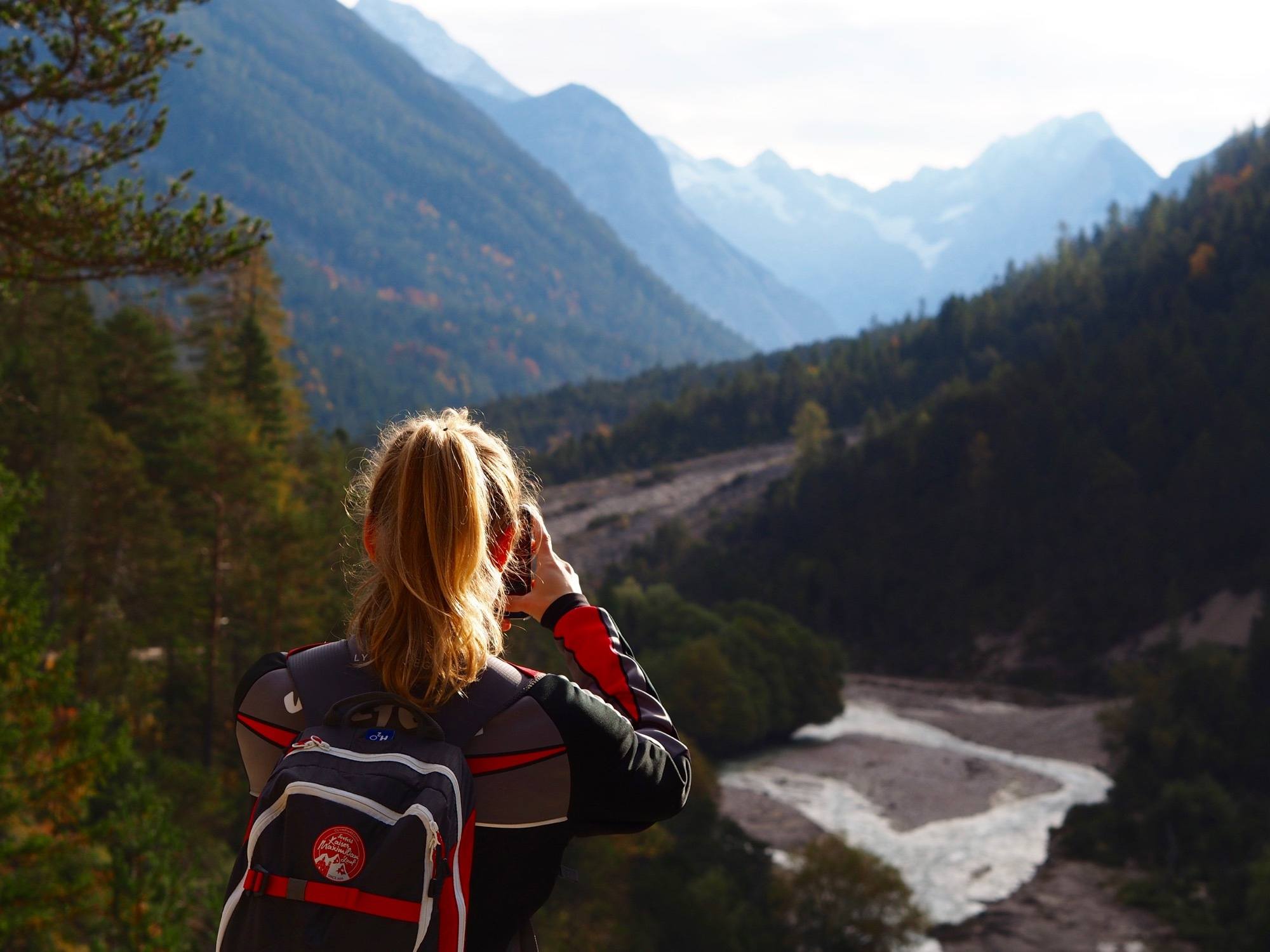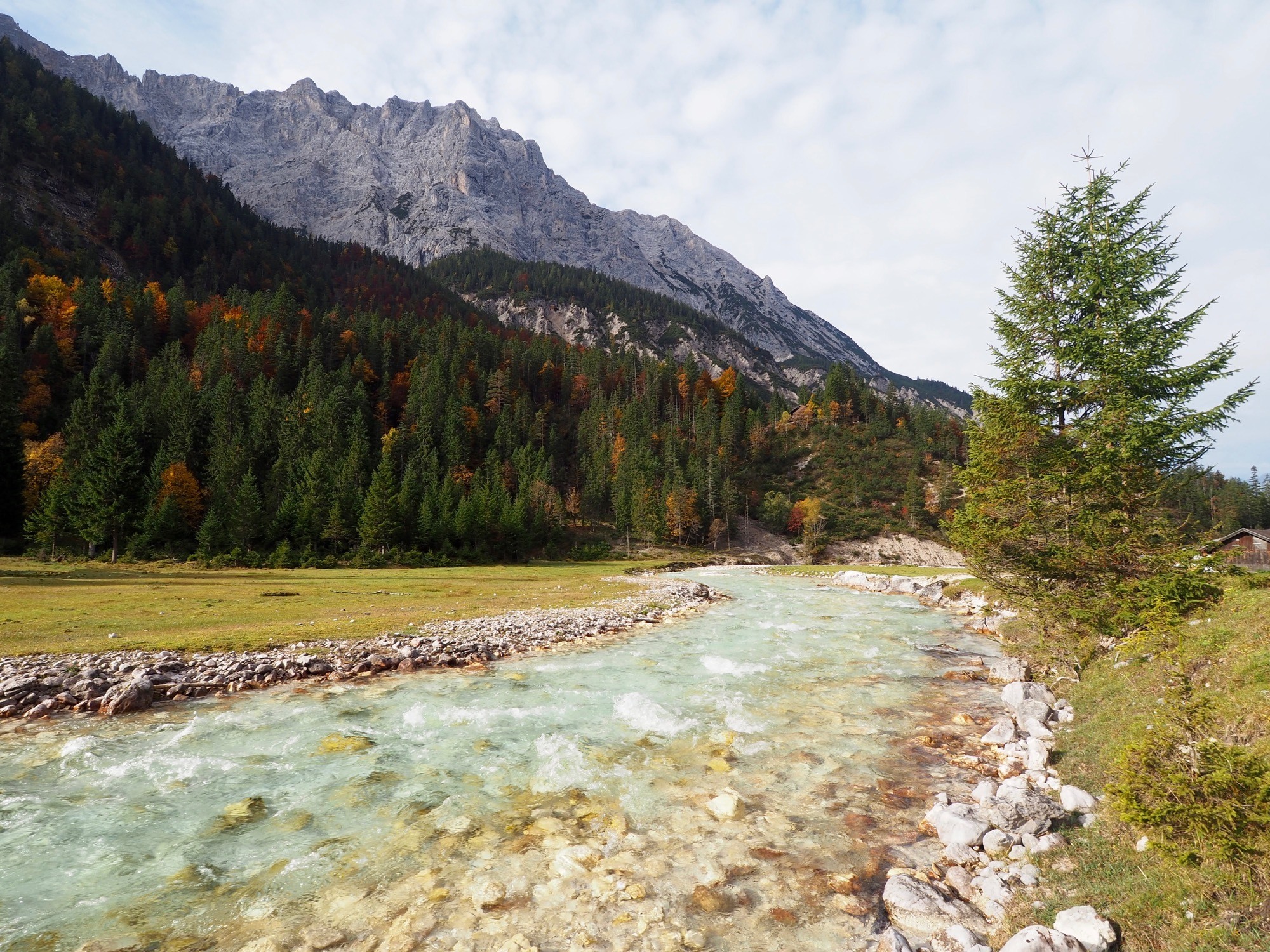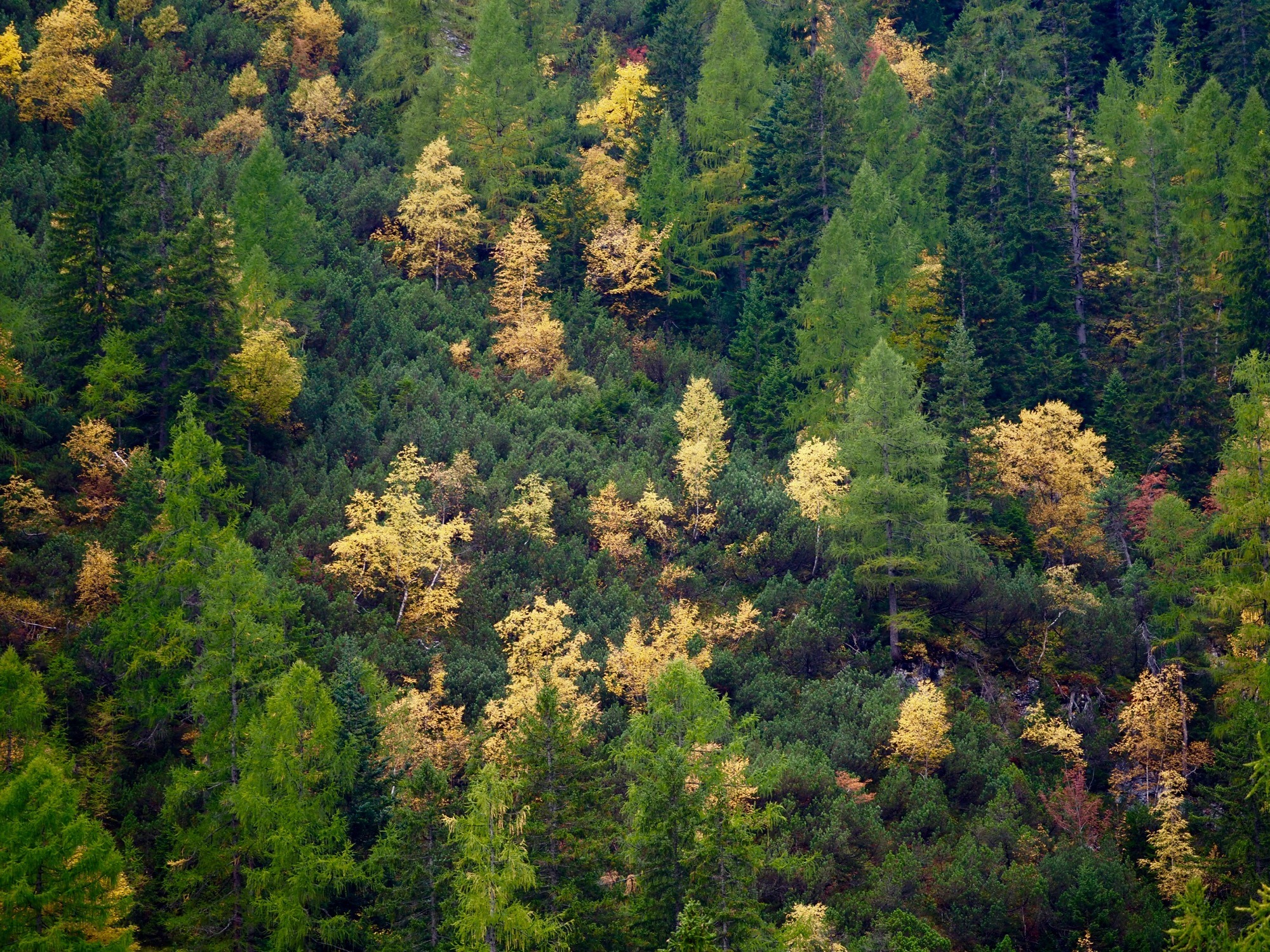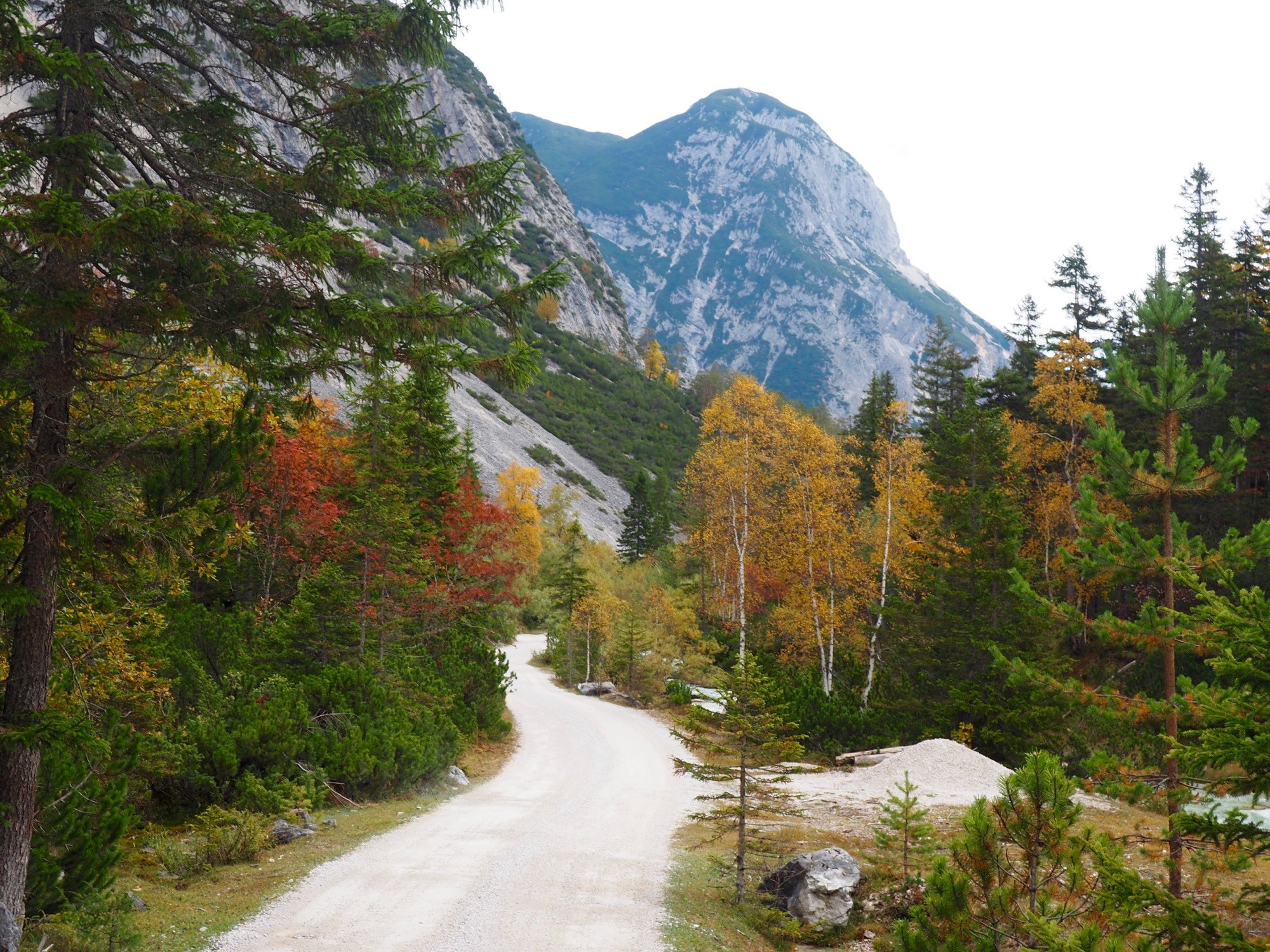 My time in Olympiaregion Seefeld was just long enough – four days – to see a lot of the region, but also to pique my interest and want to return. From Europe, it's the perfect long weekend for those who want to get away and have some time in nature. For those coming from further afield, it's incredibly easy to fit in Seefeld alongside a trip to other parts of Austria, Germany, or other European countries.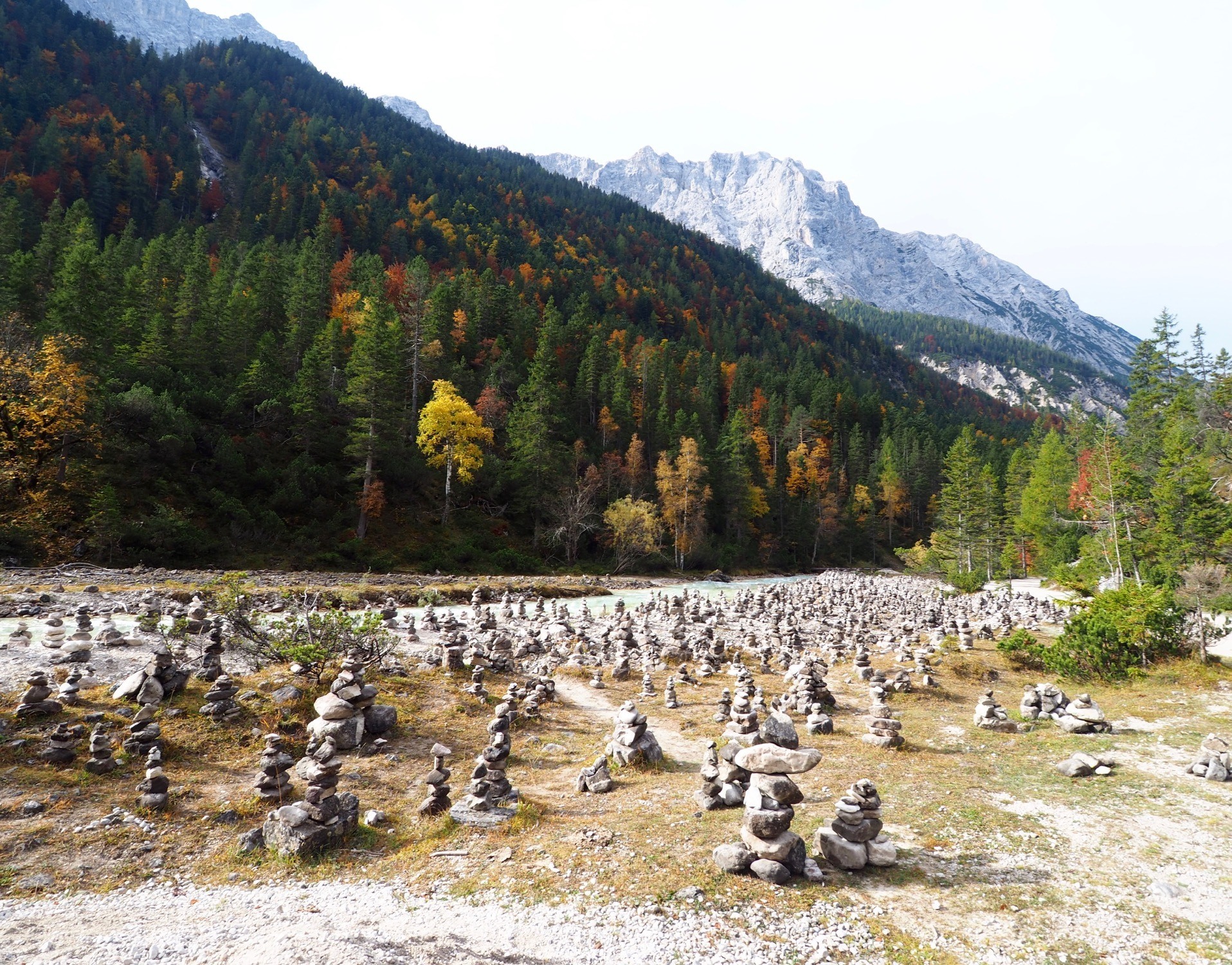 Things to know: 
The closest airport hub is Innsbruck, Austria, but you can also fly into Munich or Vienna and take the train to Seefeld. 
The busiest times of year in Olympiaregion Seefeld are summer (for hiking) and winter (for skiing). Some places may be closed in low season, so it's best to research before booking. I went in late September/early October and it was perfect; the weather was fantastic and the trails not too busy. 
Base yourself in the town of Seefeld; it's a great little town with lots of places to stay and eat. I stayed in Hotel Seespitz-Zeit which had a fantastic spa (make sure to book a massage, too) and incredible views over the town. My favourite restaurant in town was Kracherlemoos… everyone at dinner loved their meal, regardless of what they ordered!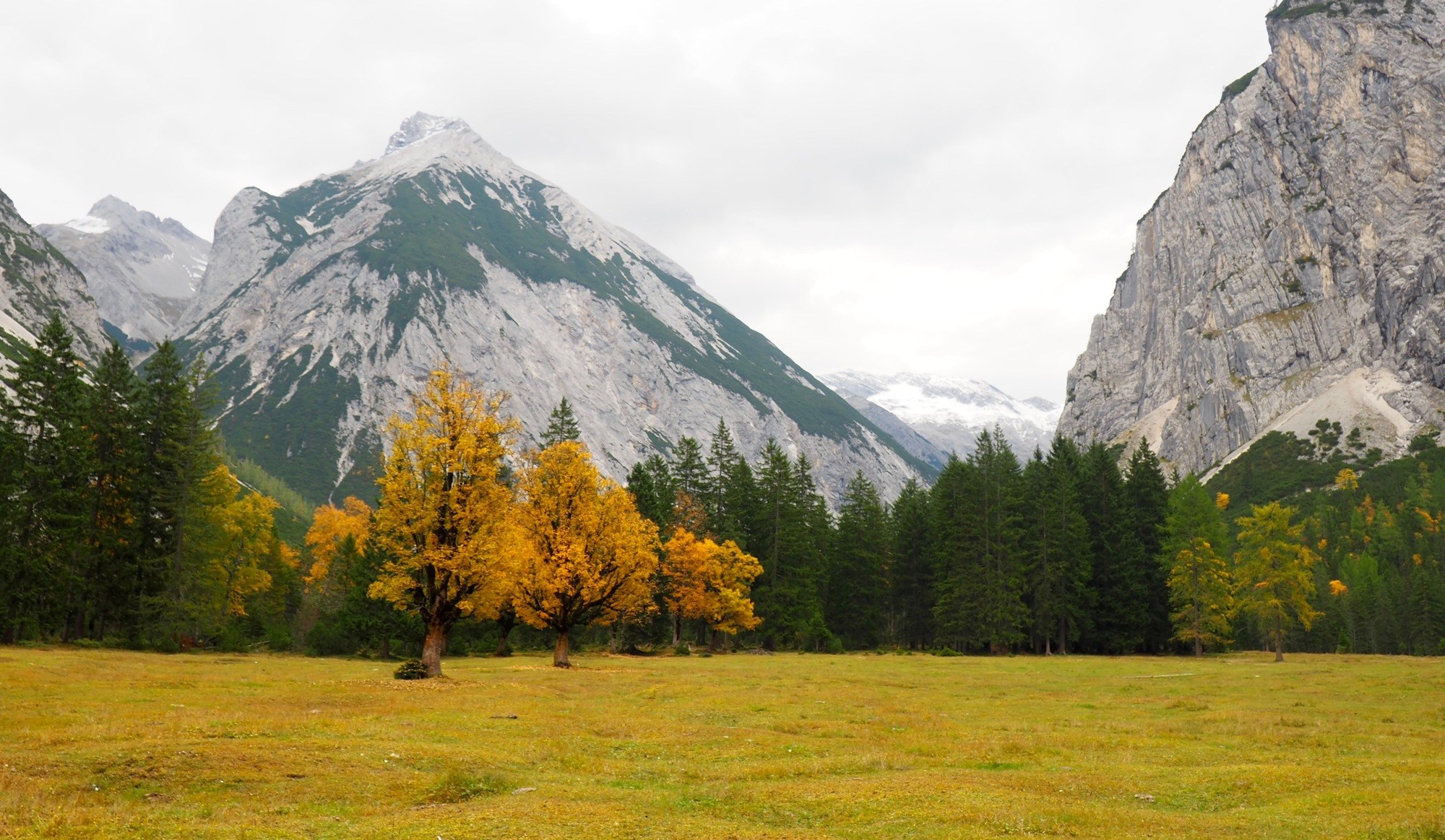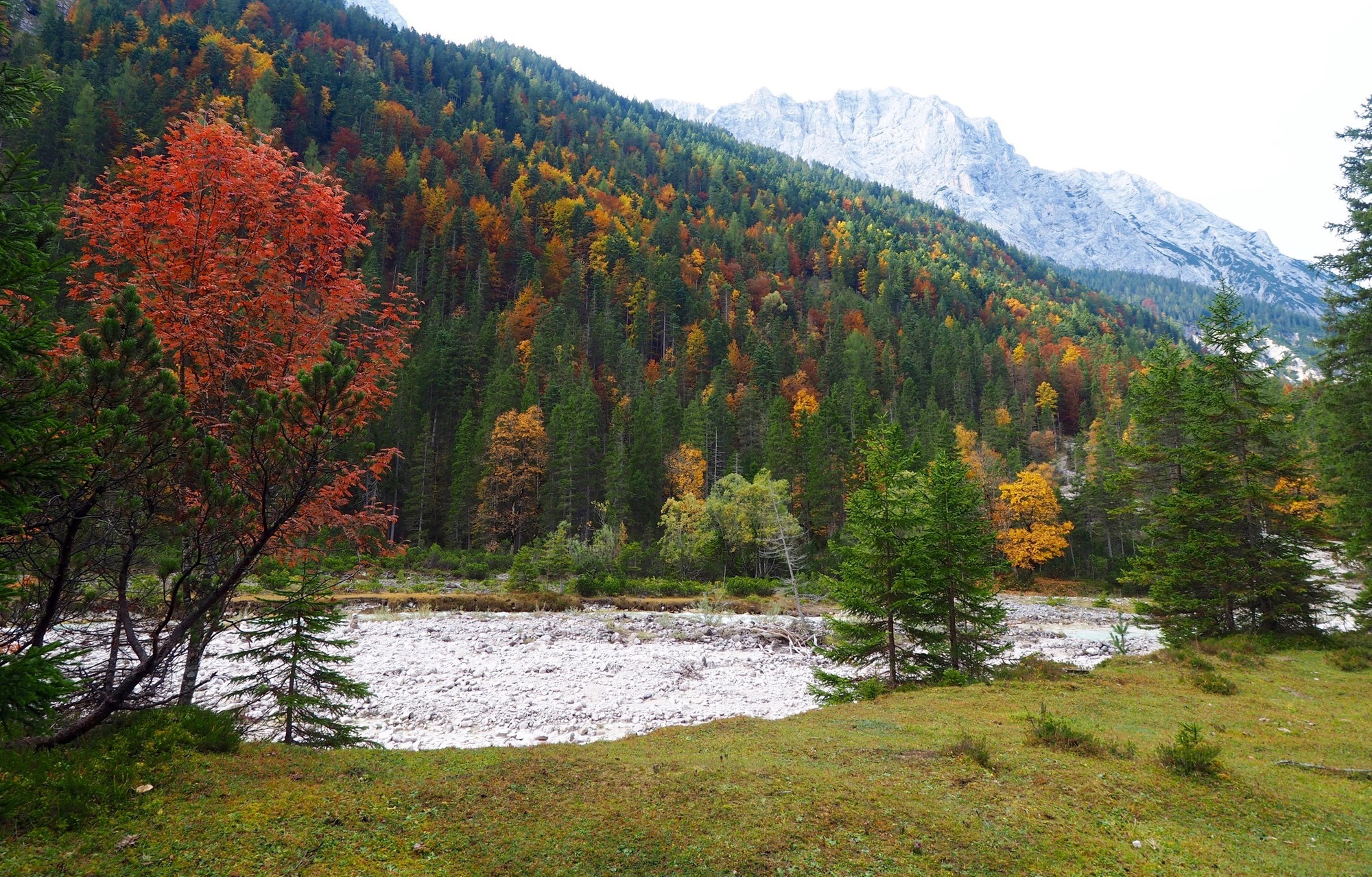 Many thanks to the Tirol and Olympiaregion Seefeld tourist boards for hosting me on this press trip – as always, all opinions are my own! More to come about this stunning part of Austria soon…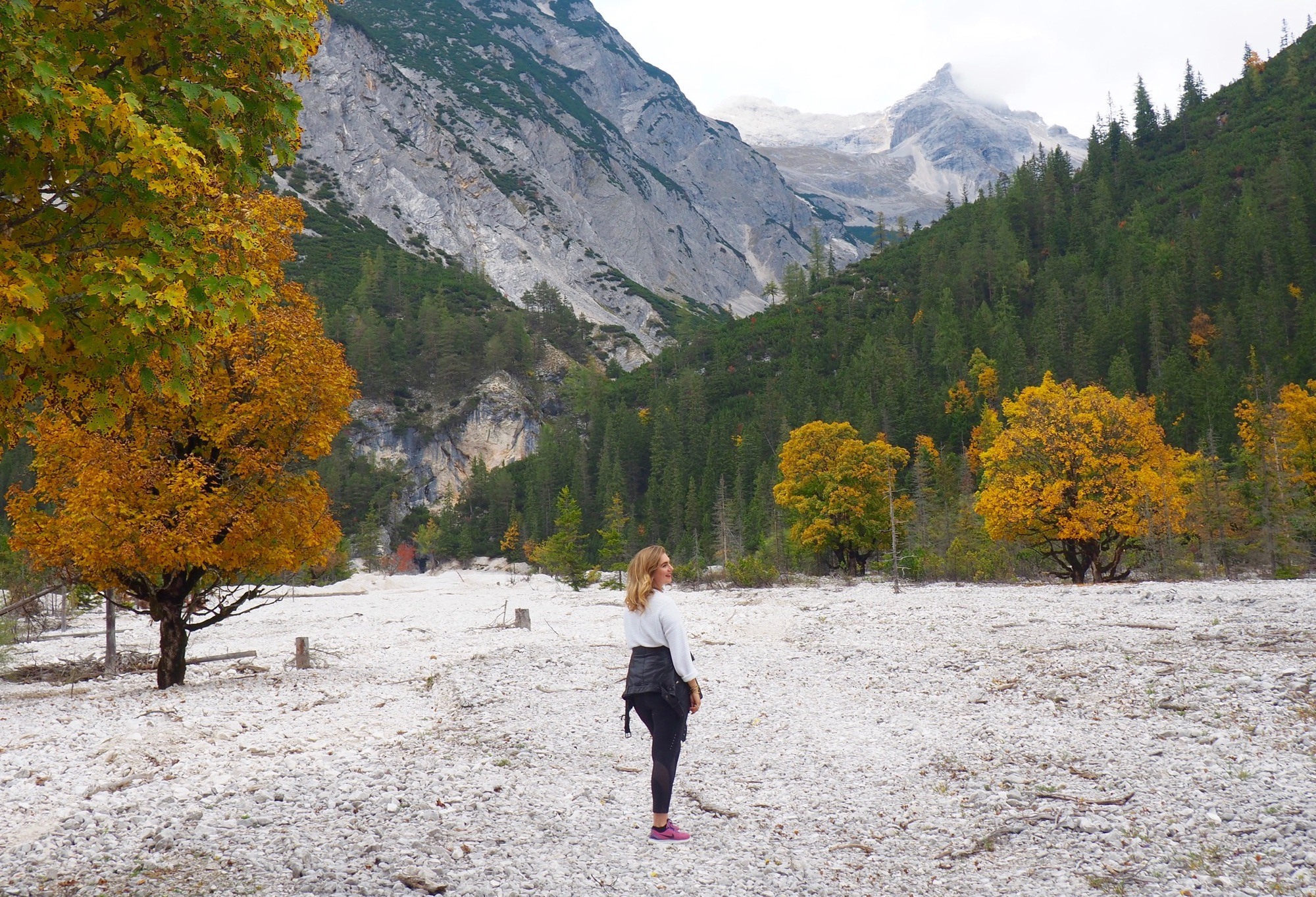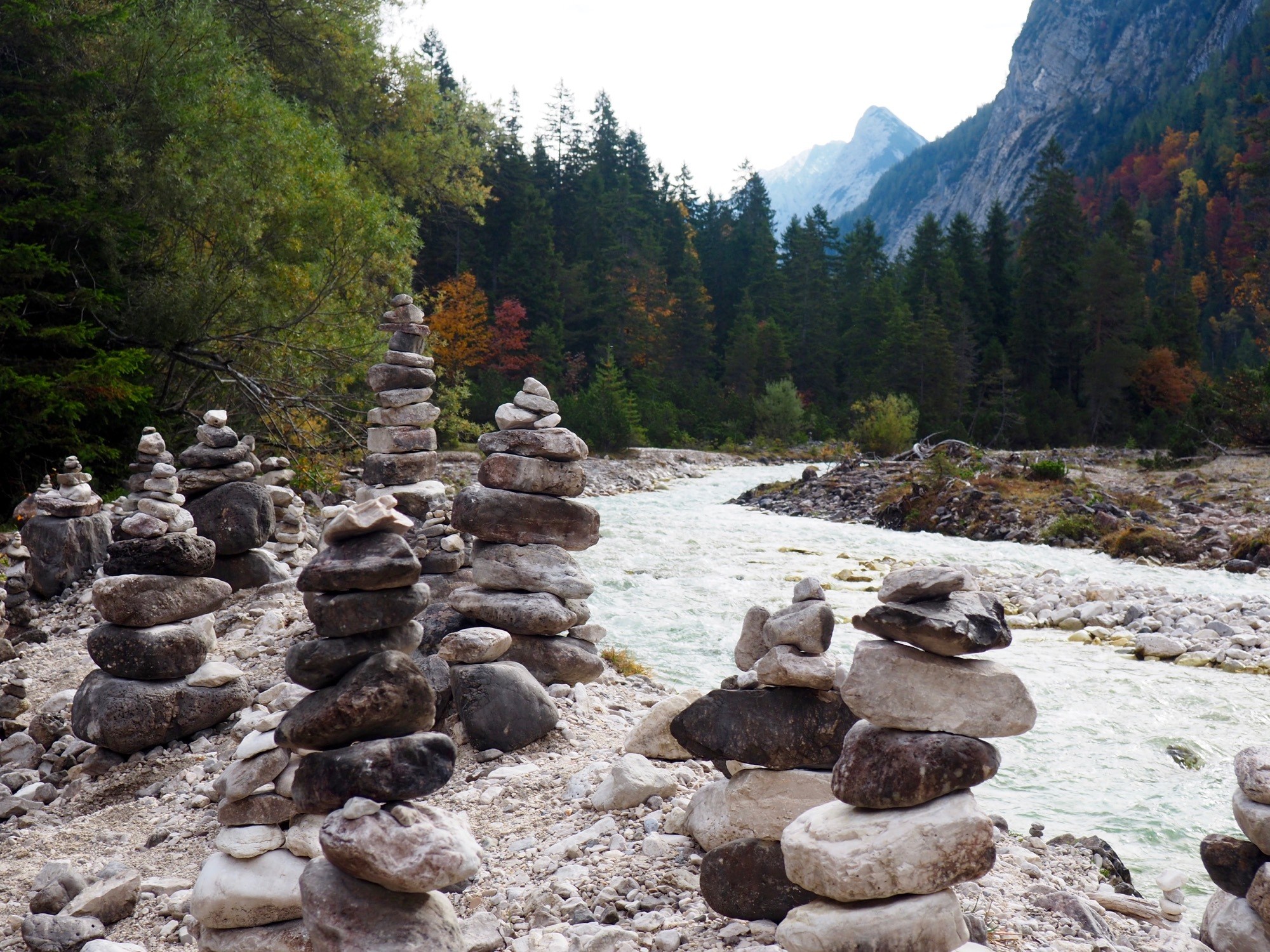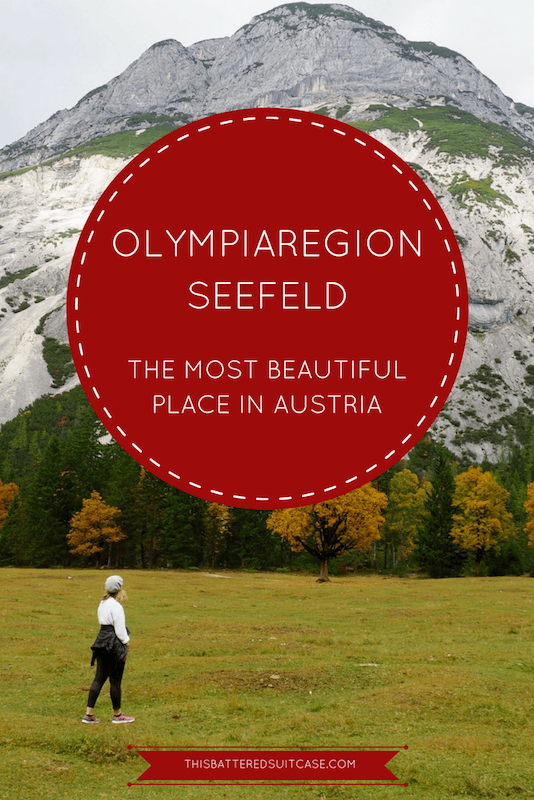 Have you heard of or been to Olympiaregion Seefeld? Would you like to go?