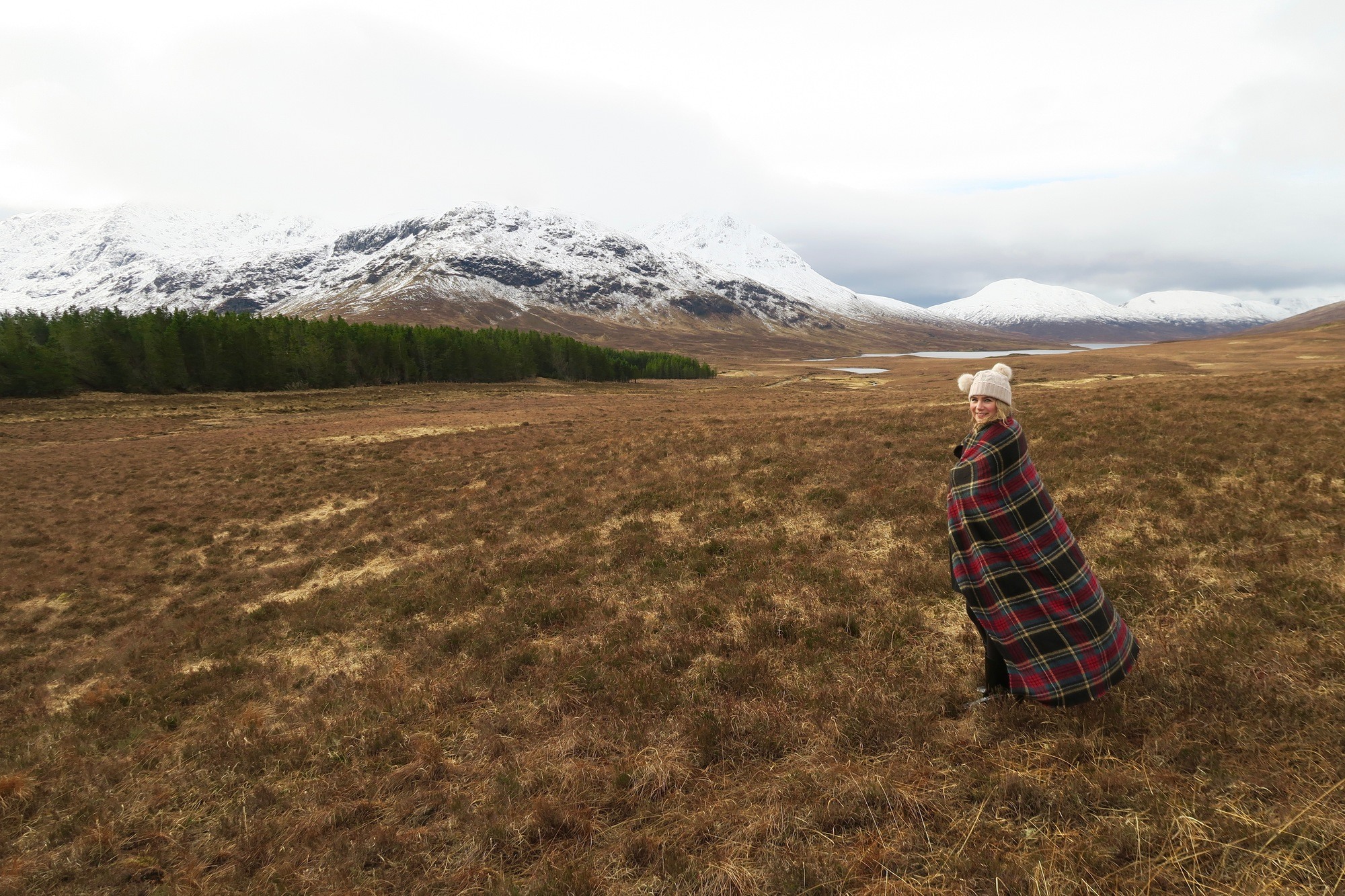 One of the best trips I did in 2017 – nay, one of the best trips I've ever done in my life – was the North Coast 500 route in Scotland. Those are big words, I know, but it's amazing how often I think back to that road trip. Taking you on a loop around Northern Scotland, the route really has it all: amazing views, delicious food, dramatic beaches, snowcapped mountains, cute towns, and, perhaps best of all, Highland cows. The route didn't even have a name until a few years ago, but now it's making all the lists of best road trips to take around the world, and for very good reason. For 13 very good reasons, in fact.
I have a lot more to say about the North Coast 500 – I'd like to write posts on the best route to take as well as an in-depth packing list – but for now, I wanted to share some of my favourite photos to inspire you to take on this road trip for yourself.
Here, then, are 13 reasons why you should prioritise a road trip around Scotland's North Coast 500. Please note that there are a couple of affiliate links in this post!
1. The views along the North Coast 500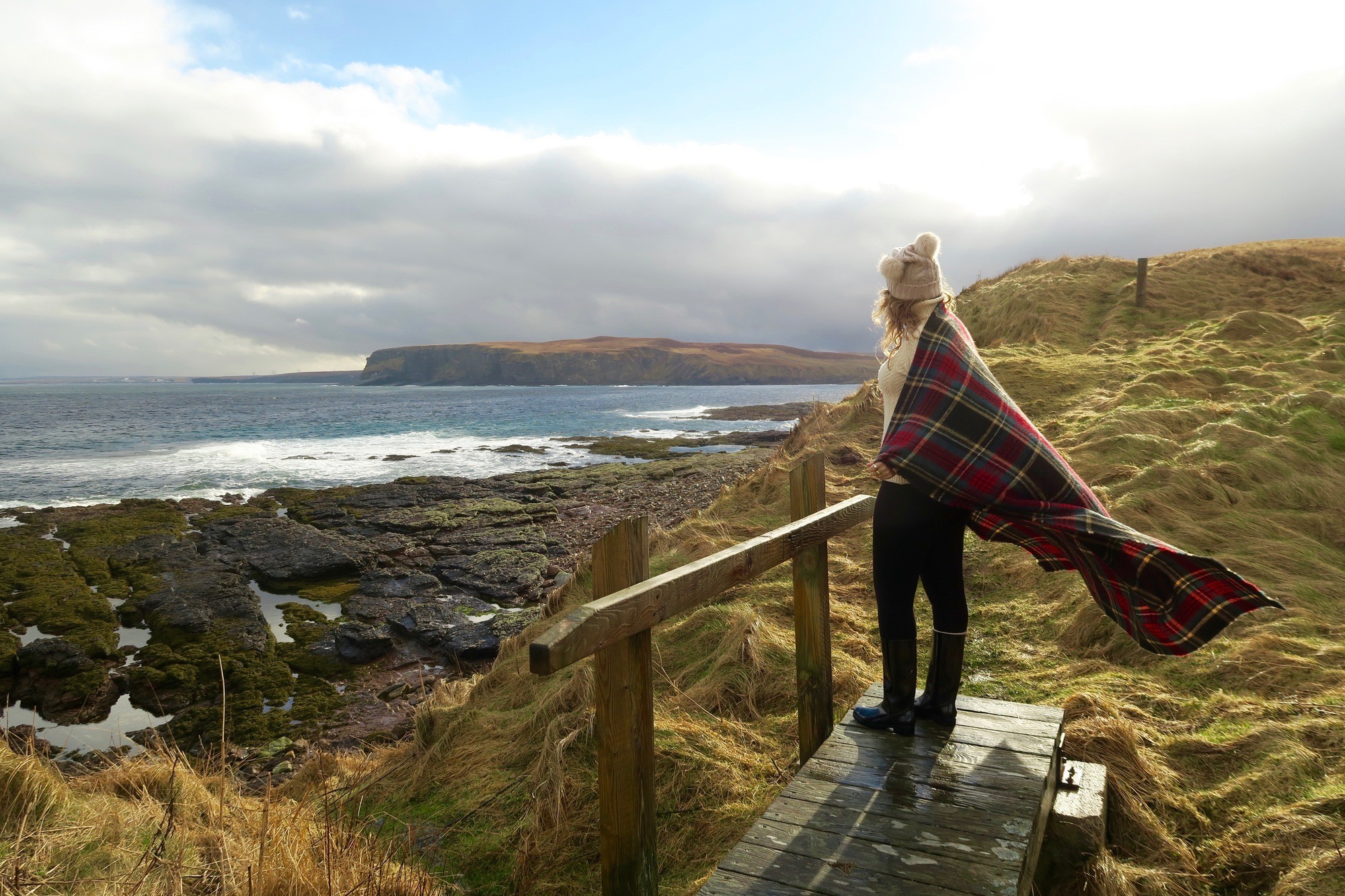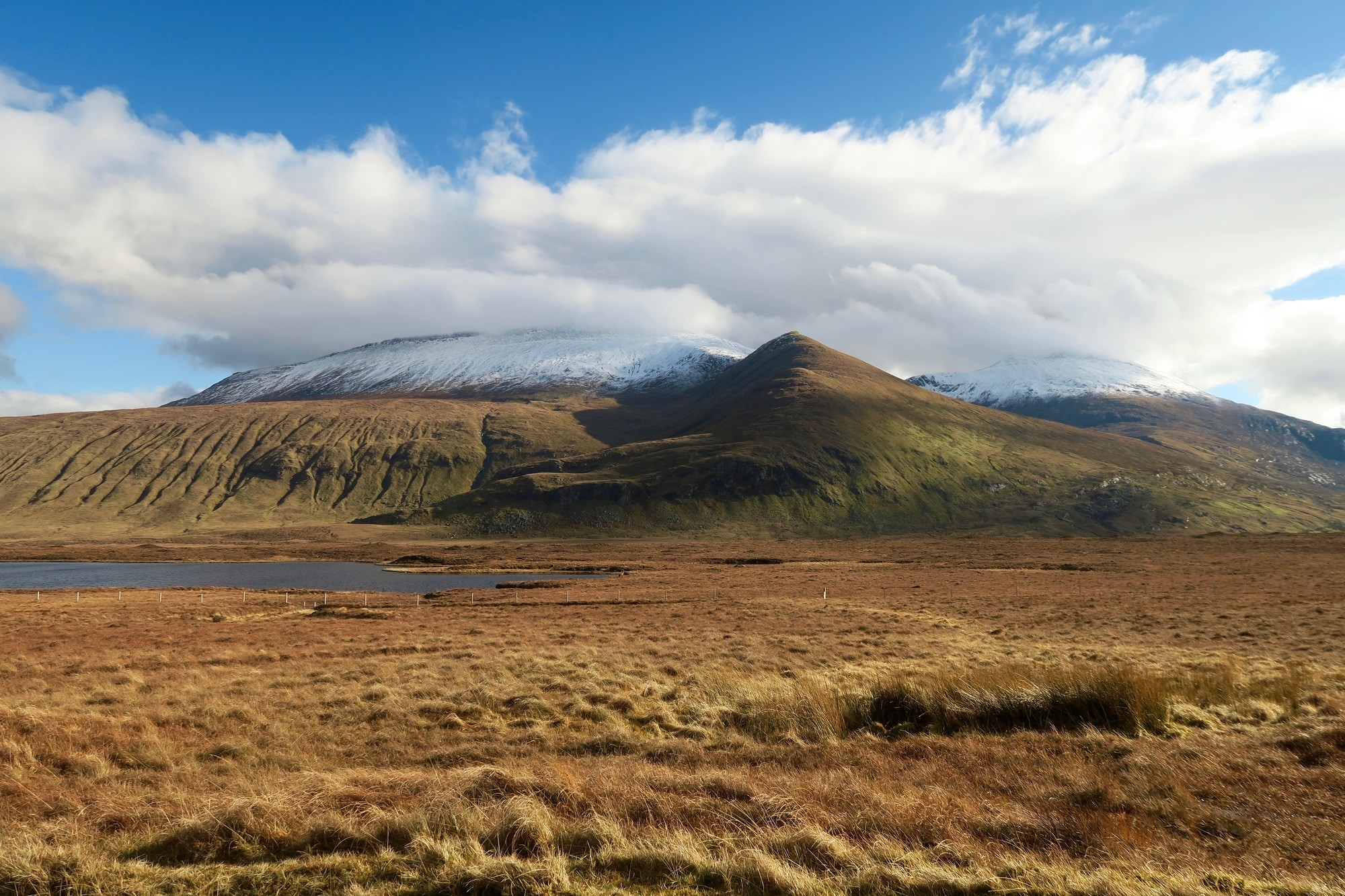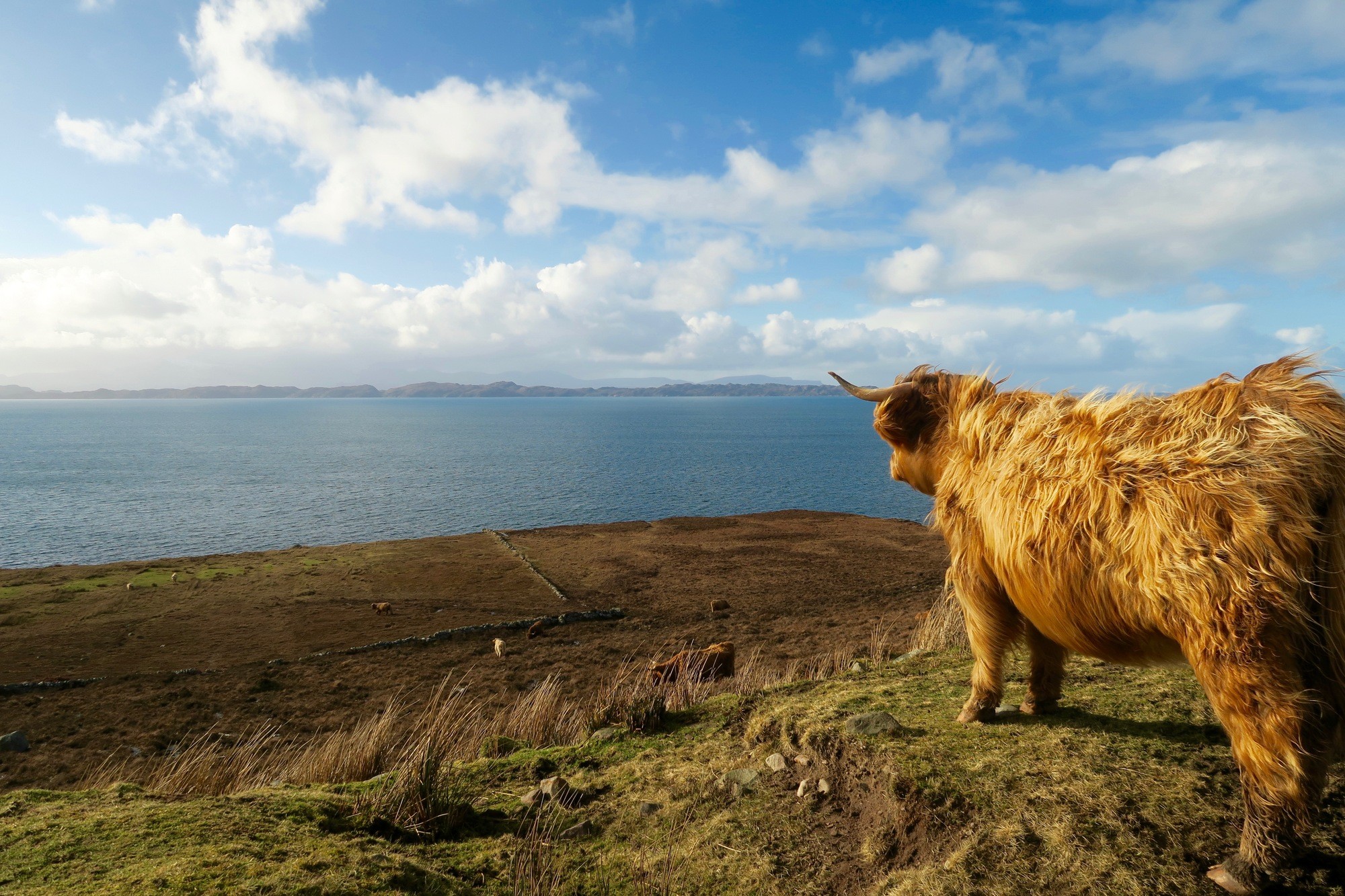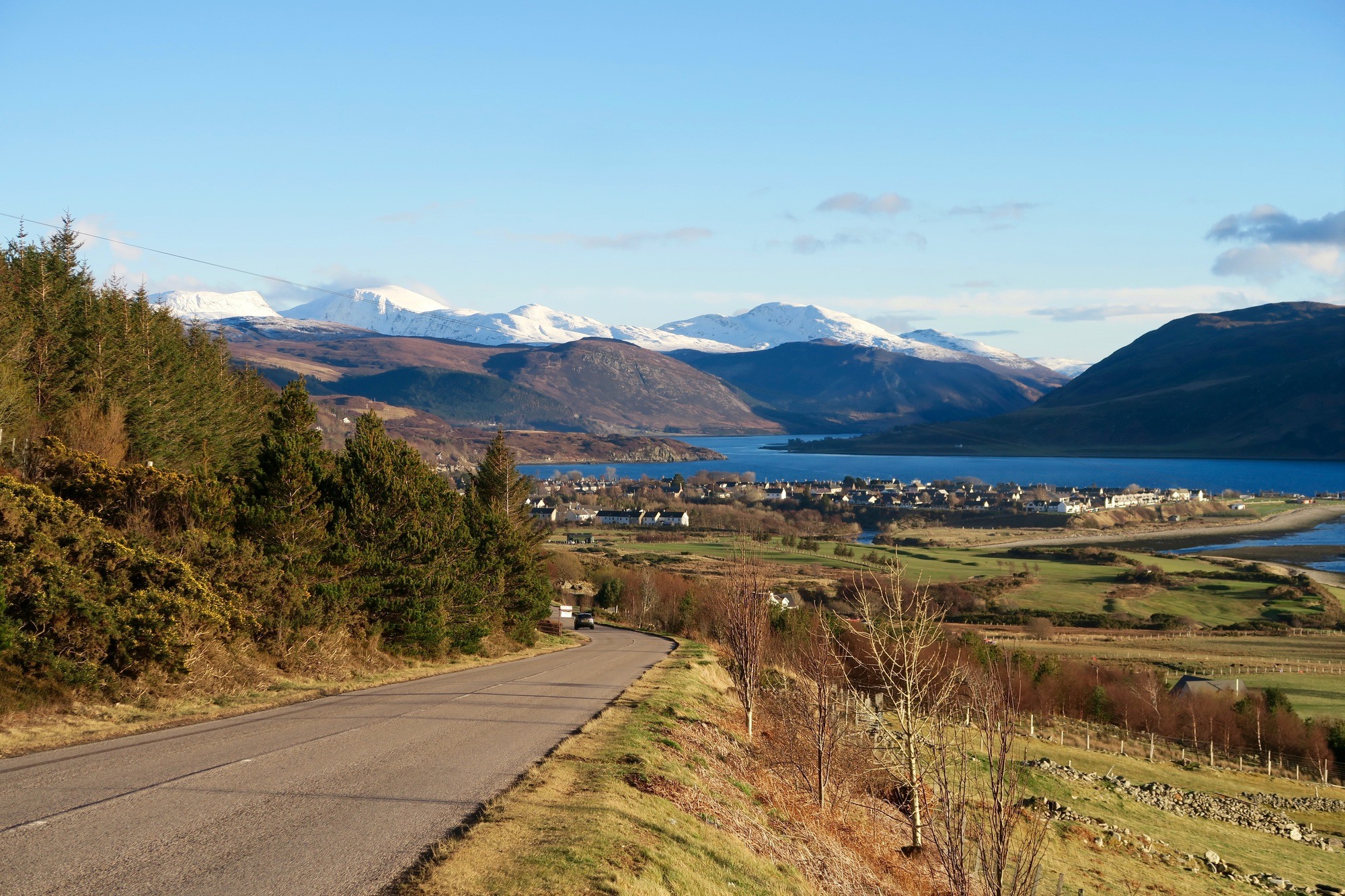 It seemed that Helen – my road trip buddy and blogger extraordinaire – could barely drive half a mile without having to stop for photos on the North Coast 500. There were so many beautiful sights that I often needed to just put the camera down and take it all in; surrounded by otherworldly landscapes, I nearly felt overwhelmed by the beauty of it all.
This meant that we spent a majority of our five days on the route – the absolute minimum I'd recommend to drive it – screeching the car to a halt when we wanted to soak in a gorgeous view, but every single stop was worth it.
2. The beaches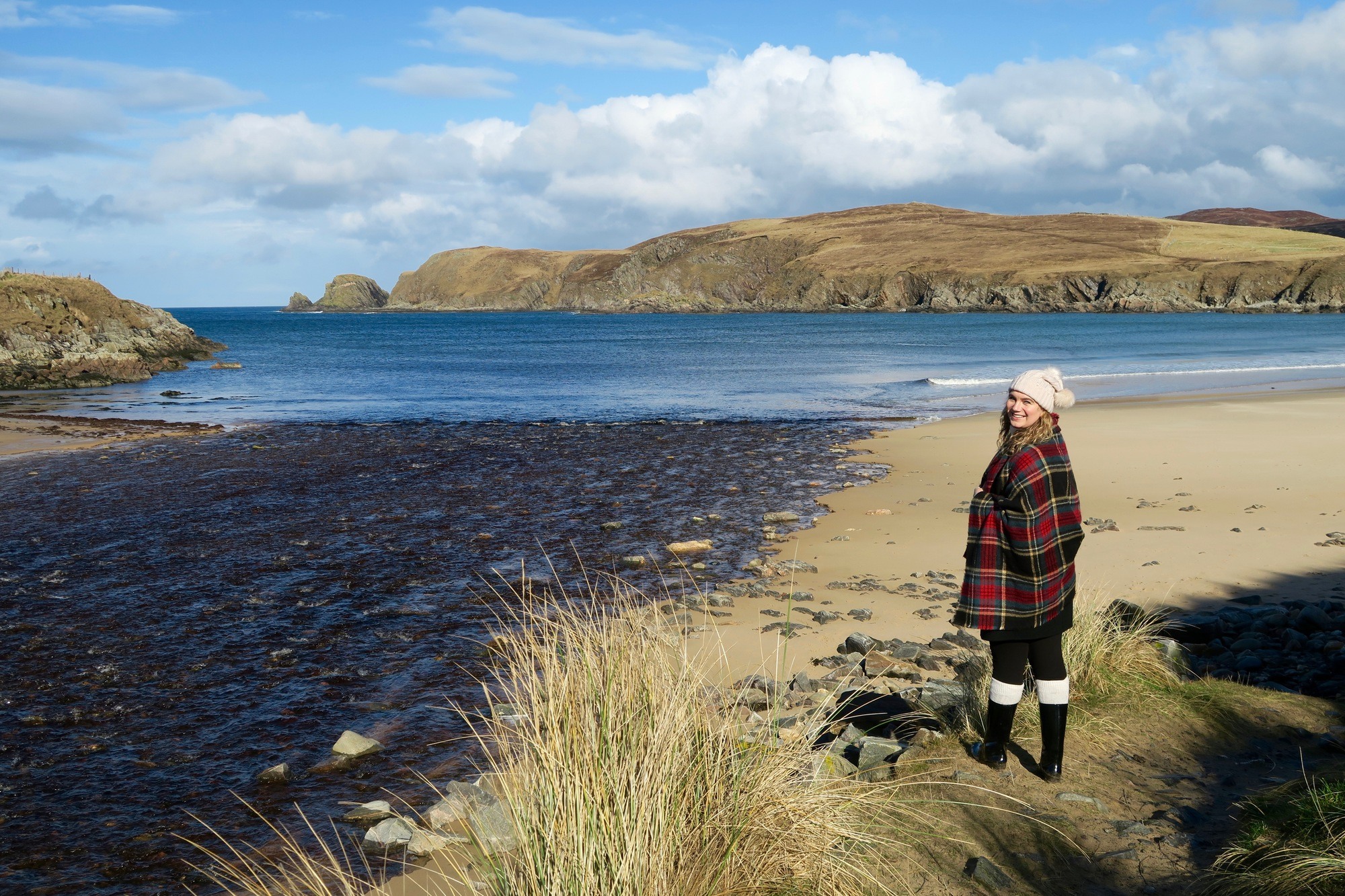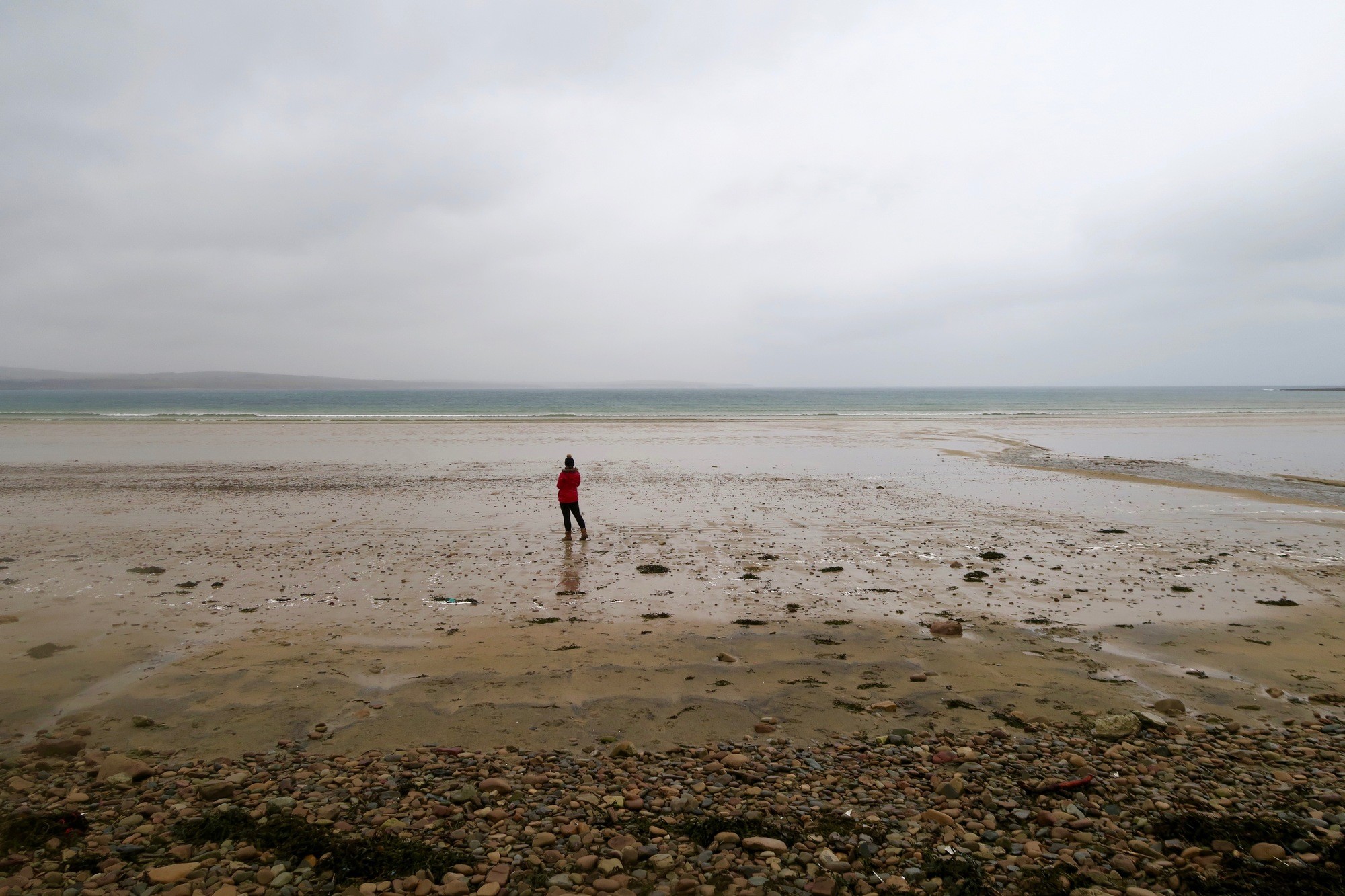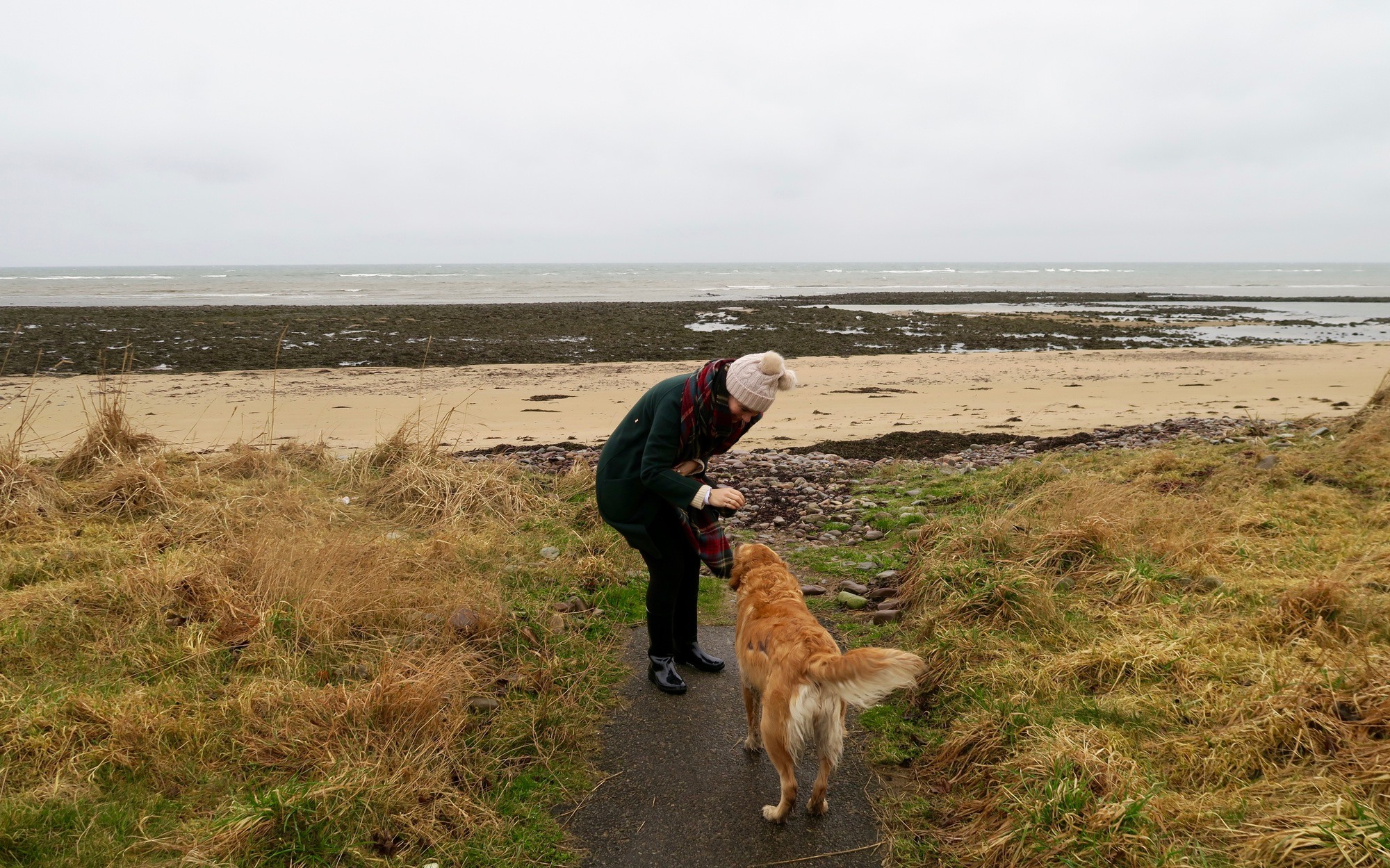 Considering the UK is surrounded by water – it's made up of 6,289 islands, after all – you'd think that more people would associate Scotland with beaches, and yet I think that aspect of the country is often overlooked. When I lived in Edinburgh in 2008 I'd frequently head to a nearby beach for a walk, and on a sunny day it was absolutely glorious. Considering the North Coast 500 is exactly that – a route around the coast of Scotland – it means that there are literally hundreds of beaches to stop at along the way.
Some are right along the road and easy to spot, while others will require a little trek to get to. Helen and I drove the North Coast 500 in early March, and we were often the only people on the beaches we visited.
3. The mountains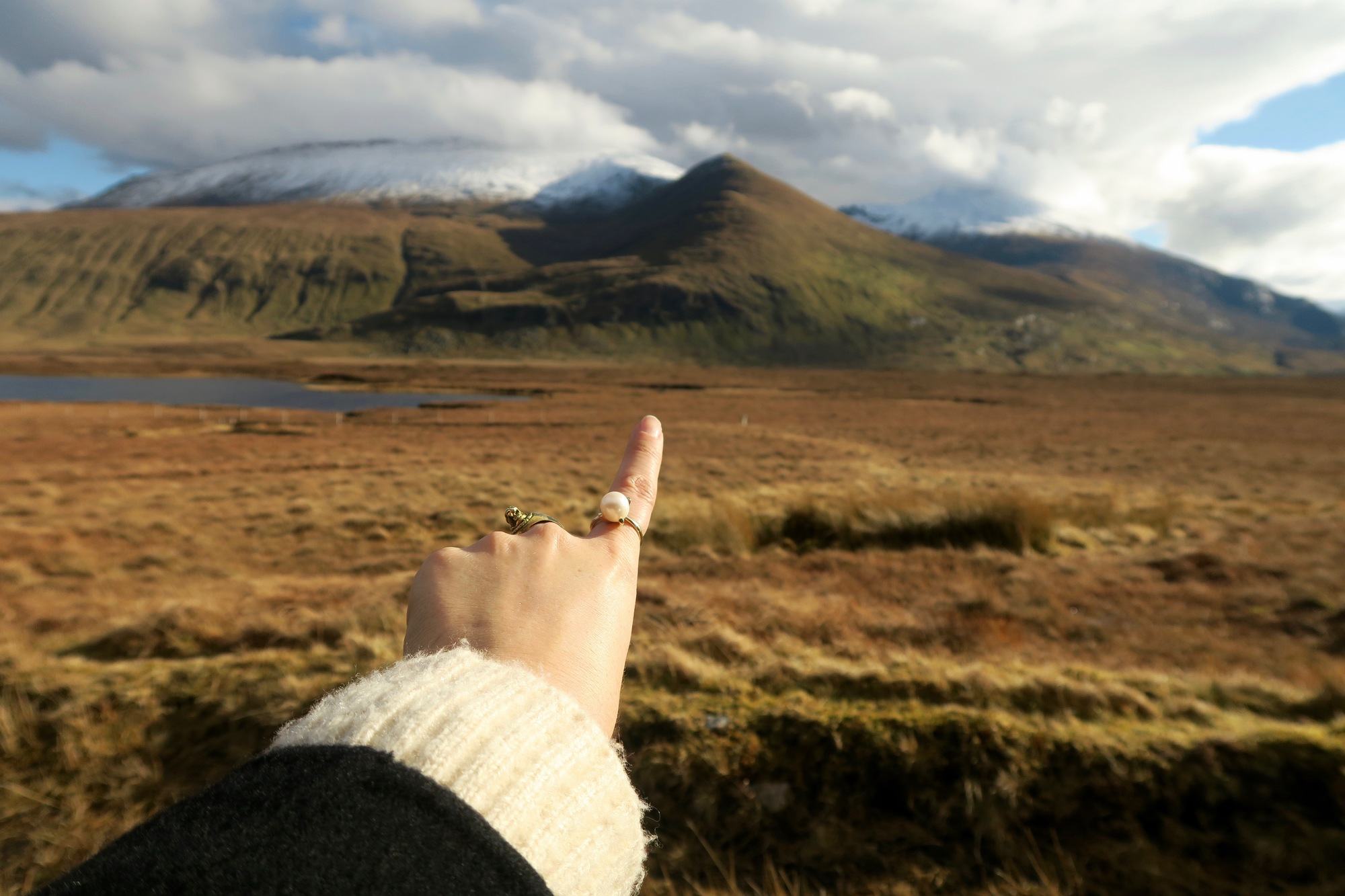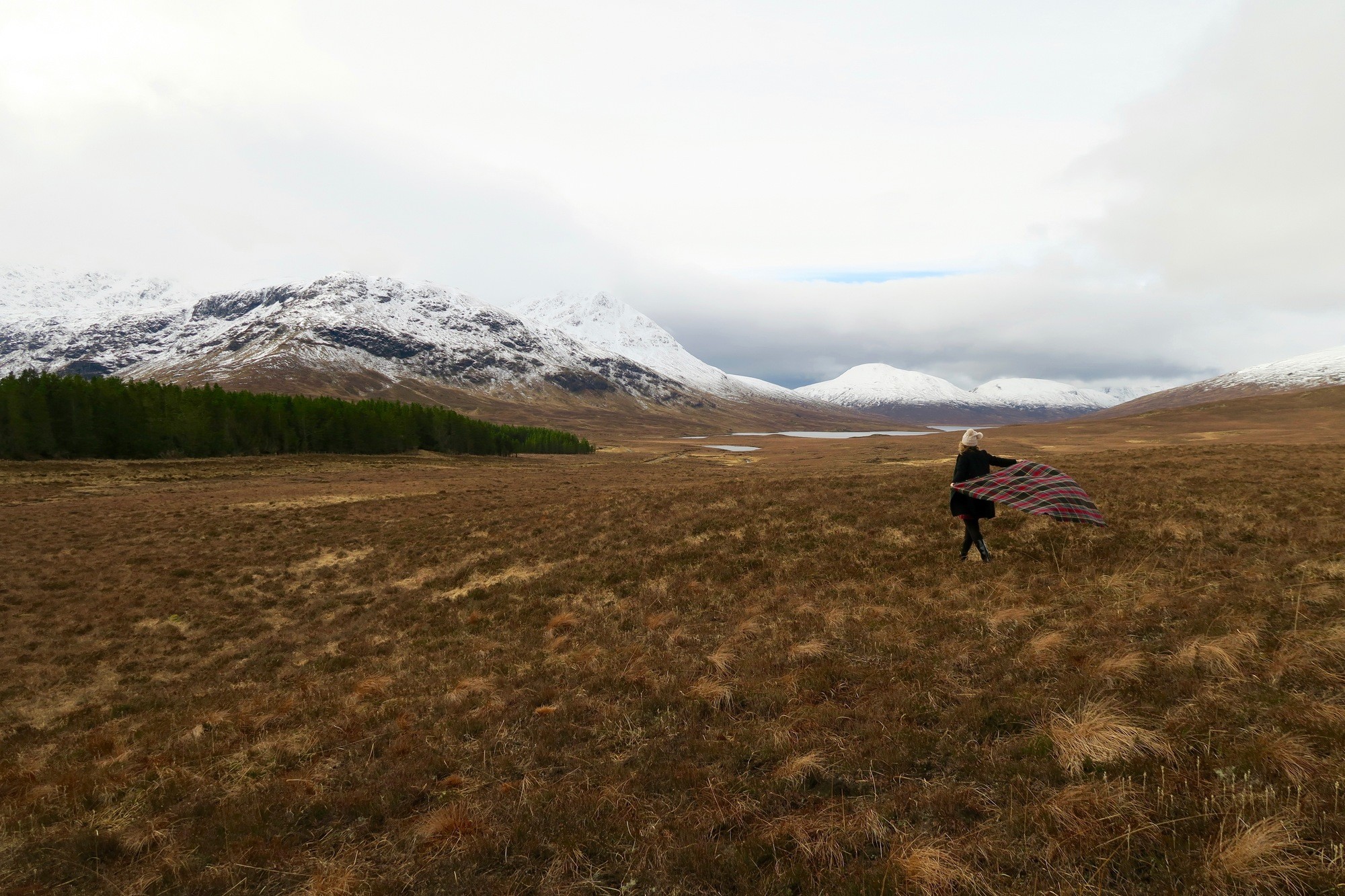 You'll see so many snowcapped mountains on the North Coast 500 that you'll quickly lose count. Some of the best mountains we saw were just outside Ullapool; the West Coast has more mountains and arguably better views than the East Coast, so I'd recommend driving counter-clockwise from Inverness so that you save the best views for last.
4. The culture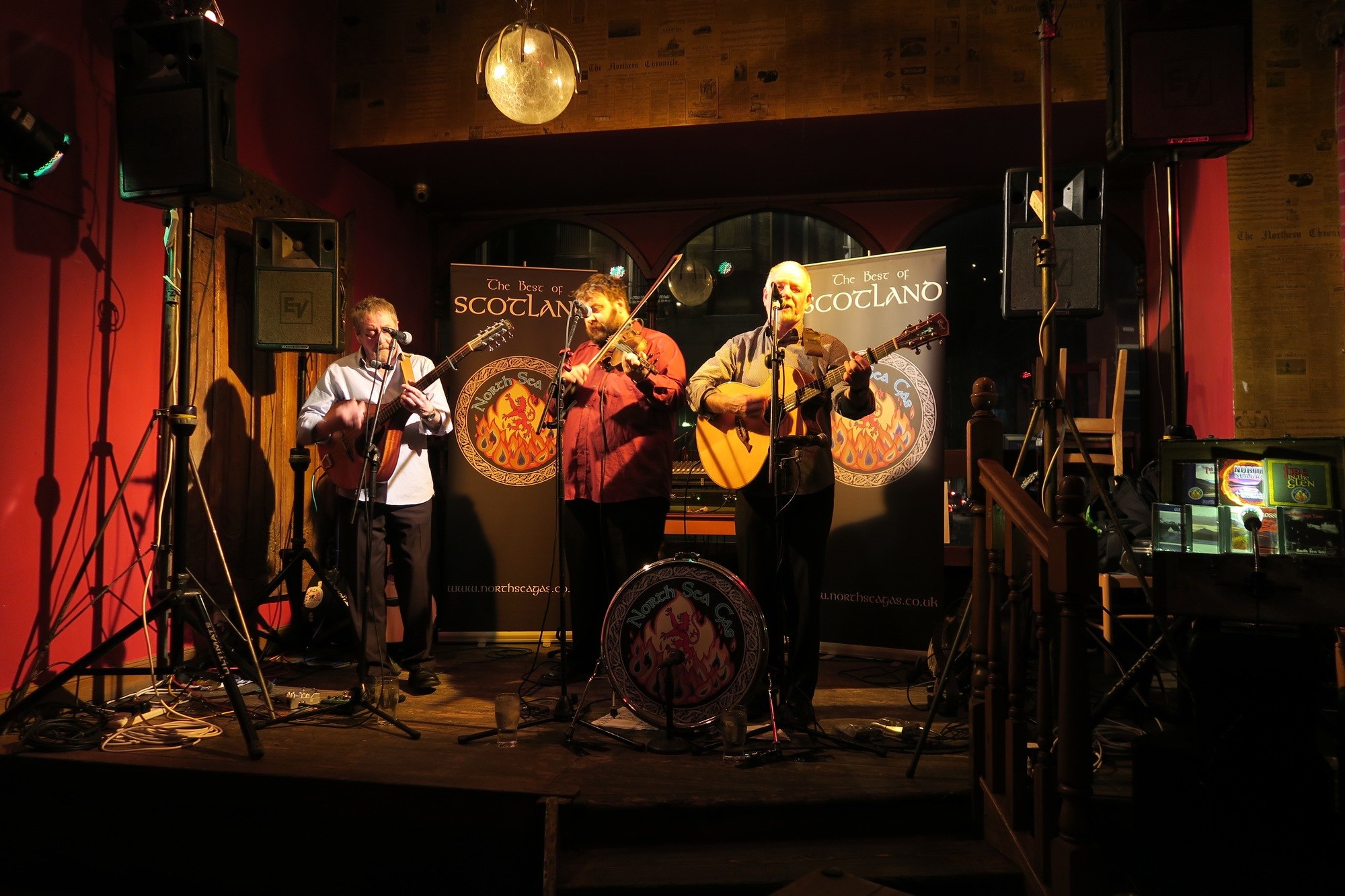 You want a taste of Scottish culture? You'll find it in spades on the North Coast 500. As many of the towns you'll stop in are quite small – some are more like villages than towns – you'll always be a stone's throw from a traditional pub. At the end of a day of driving, make sure to get yourself to a ceilidh (an event with live music and dancing) or out for a whisky tasting.
5. The animal spotting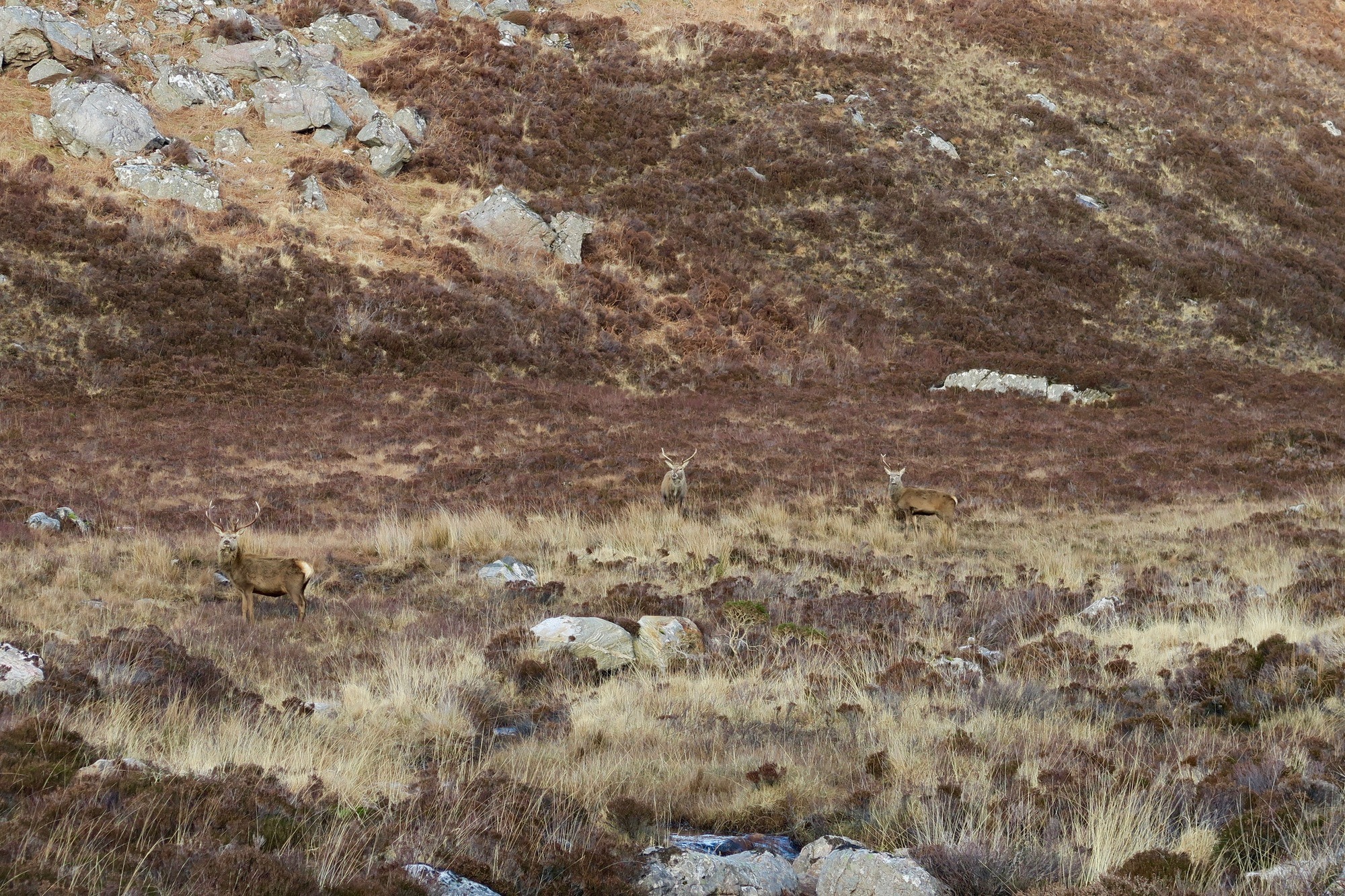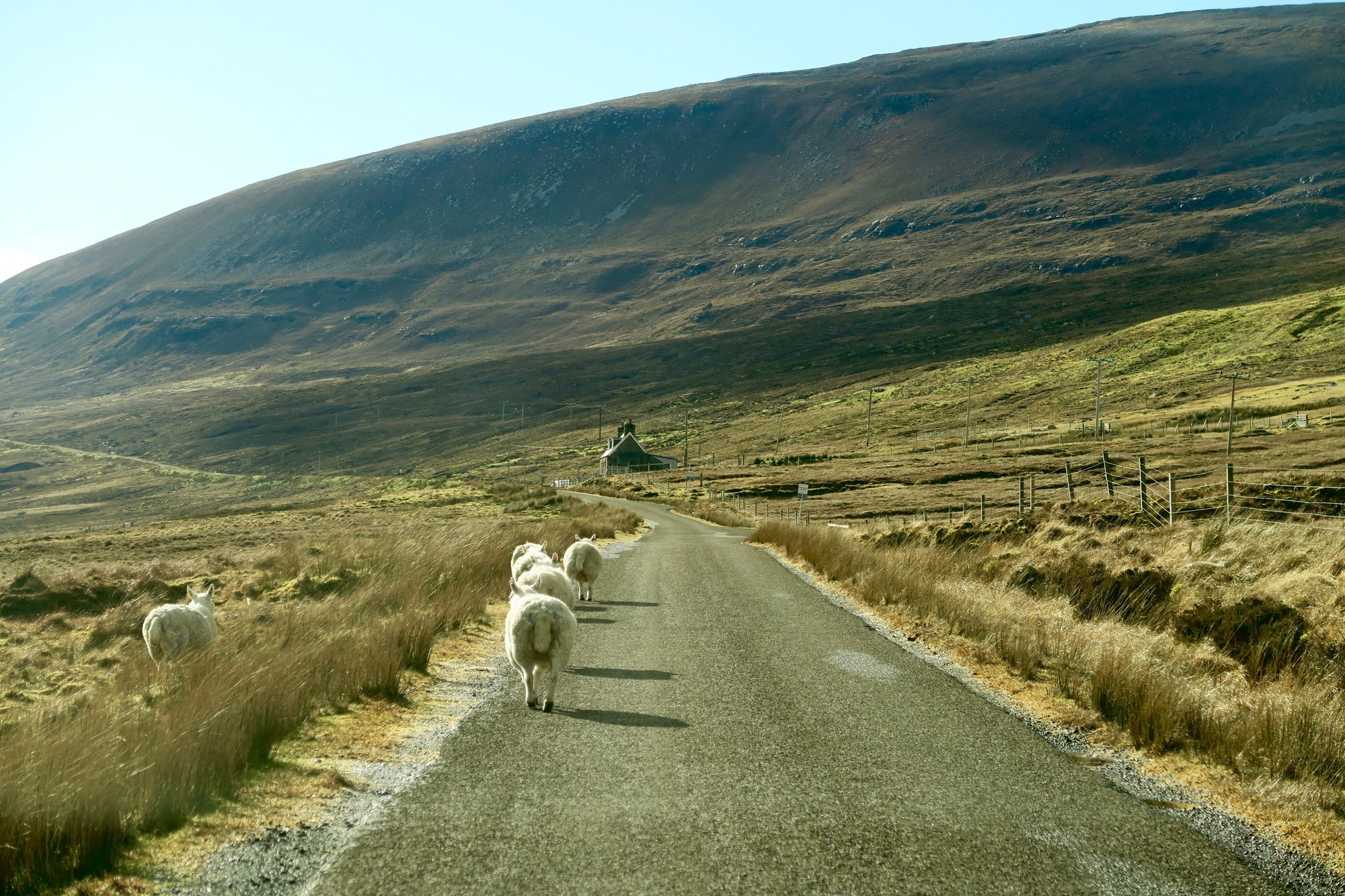 Along the North Coast 500 you'll spot many domesticated animals – cows, goats, and sheep – as well as some wildlife, including gorgeous deer. You might even spot whales or dolphins at sea if you're lucky. Make sure to drive safely to avoid any collisions; everyone has to share the road!
6. The bragging rights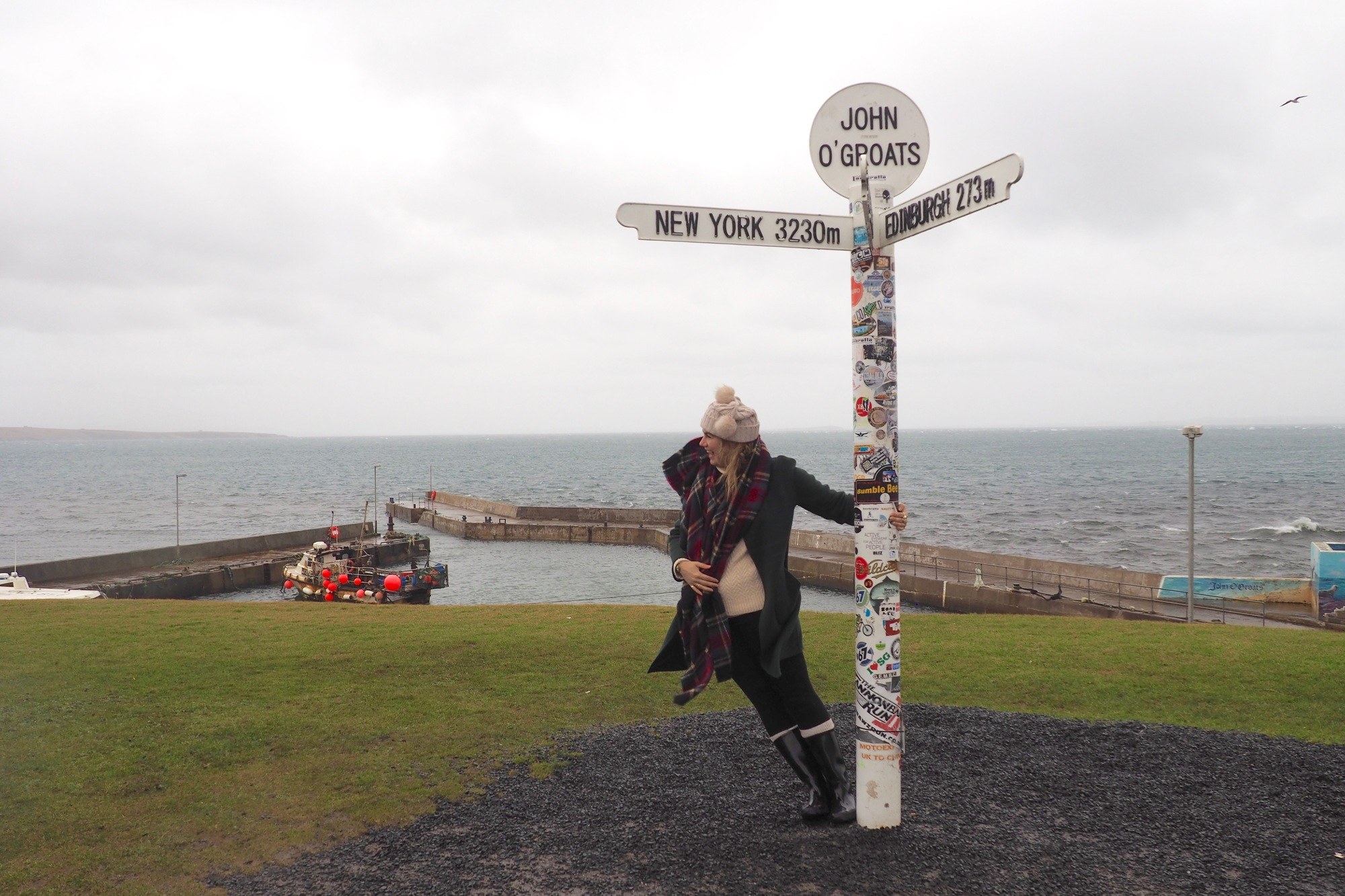 I know, I know… it's never cool to brag. But c'mon, I'm not the only person who wanted to visit John O'Groats, the most northernmost spot on mainland UK, right?!
7. The towns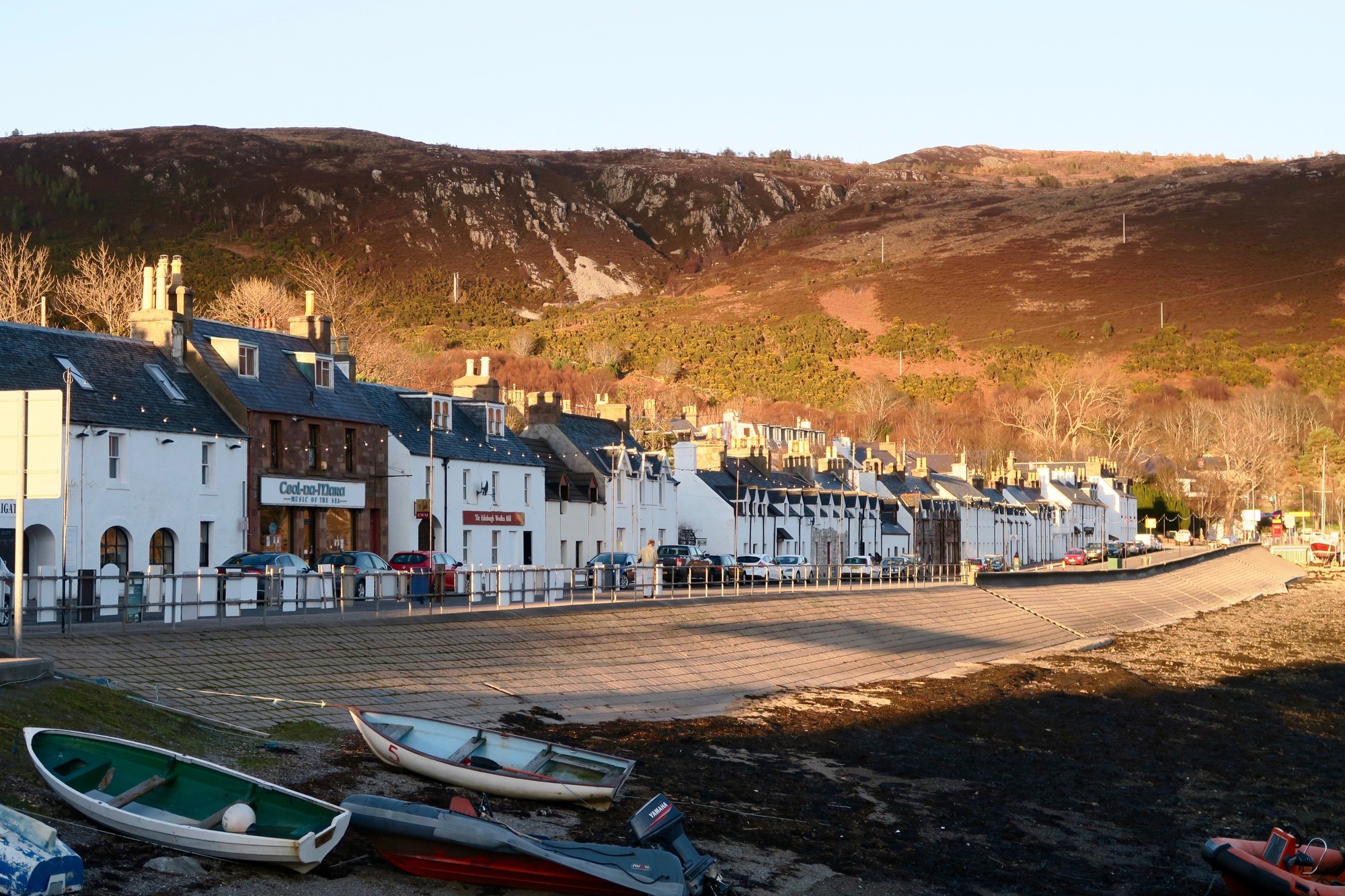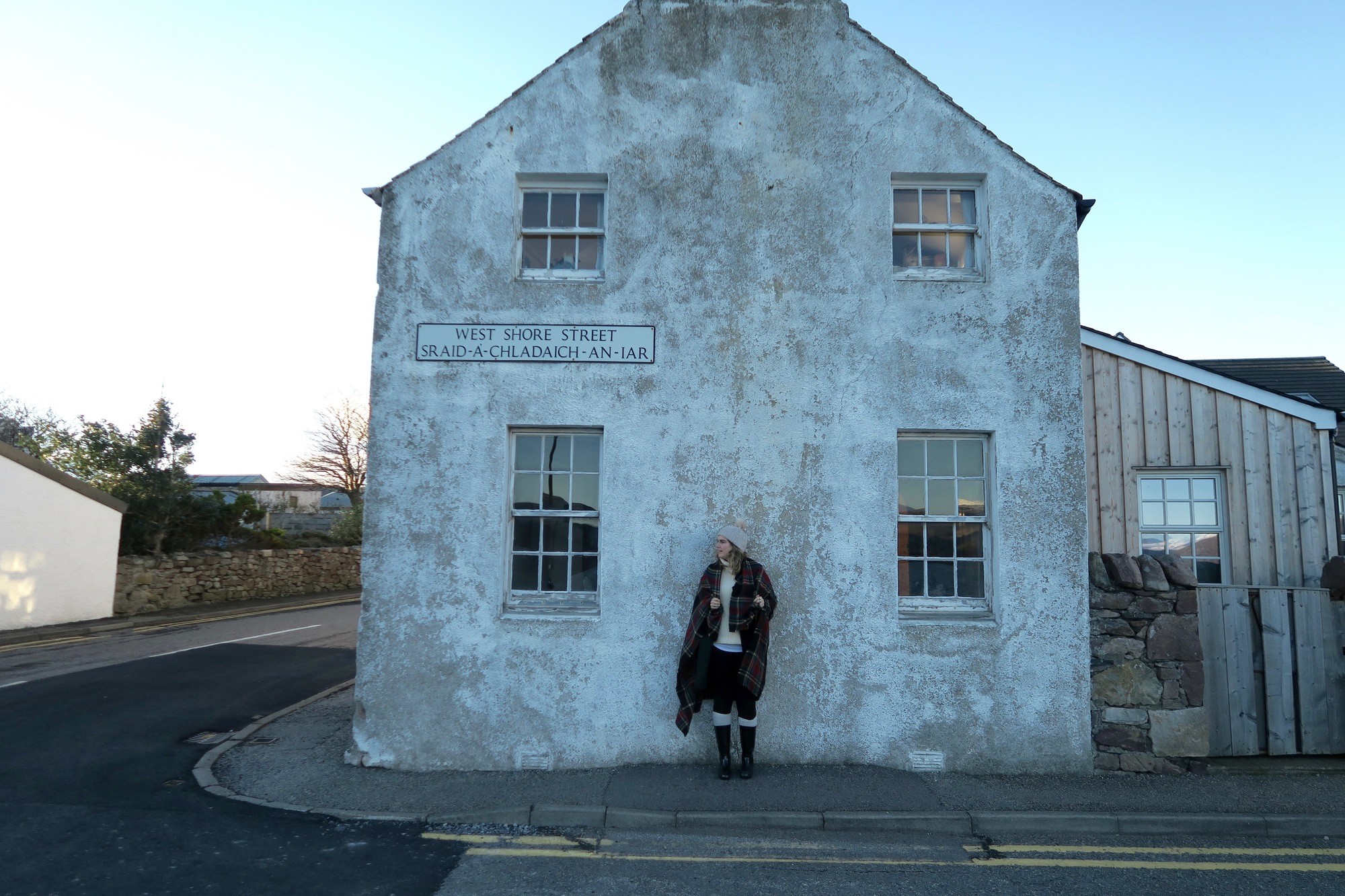 There are so many charming towns and villages along the North Coast 500 that it would be impossible to see them all unless you had months and months to spend. Although some may close up their restaurants and/or hotels in low season, you're never too far from another just down the road. Please note that service isn't great along the North Coast 500, so I recommend taking a paper guidebook with you just in case you can't rely on electronics to get you the information you need. Lonely Planet makes a Scotland guide book, although I took a Rough Guides guide to Scotland on this particular trip!
All of my favourites, including where to stay along the North Coast 500, coming soon…
8. The castles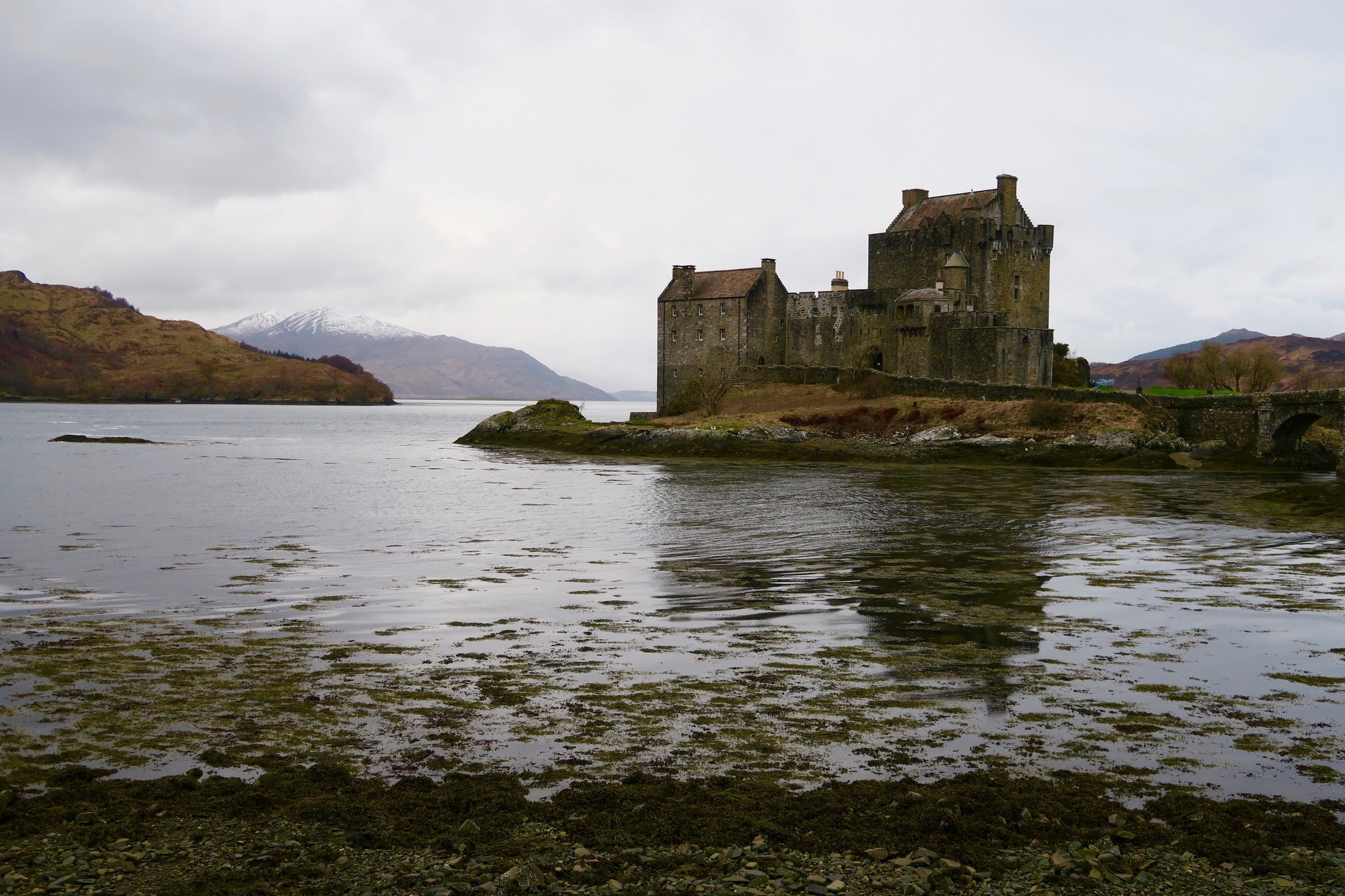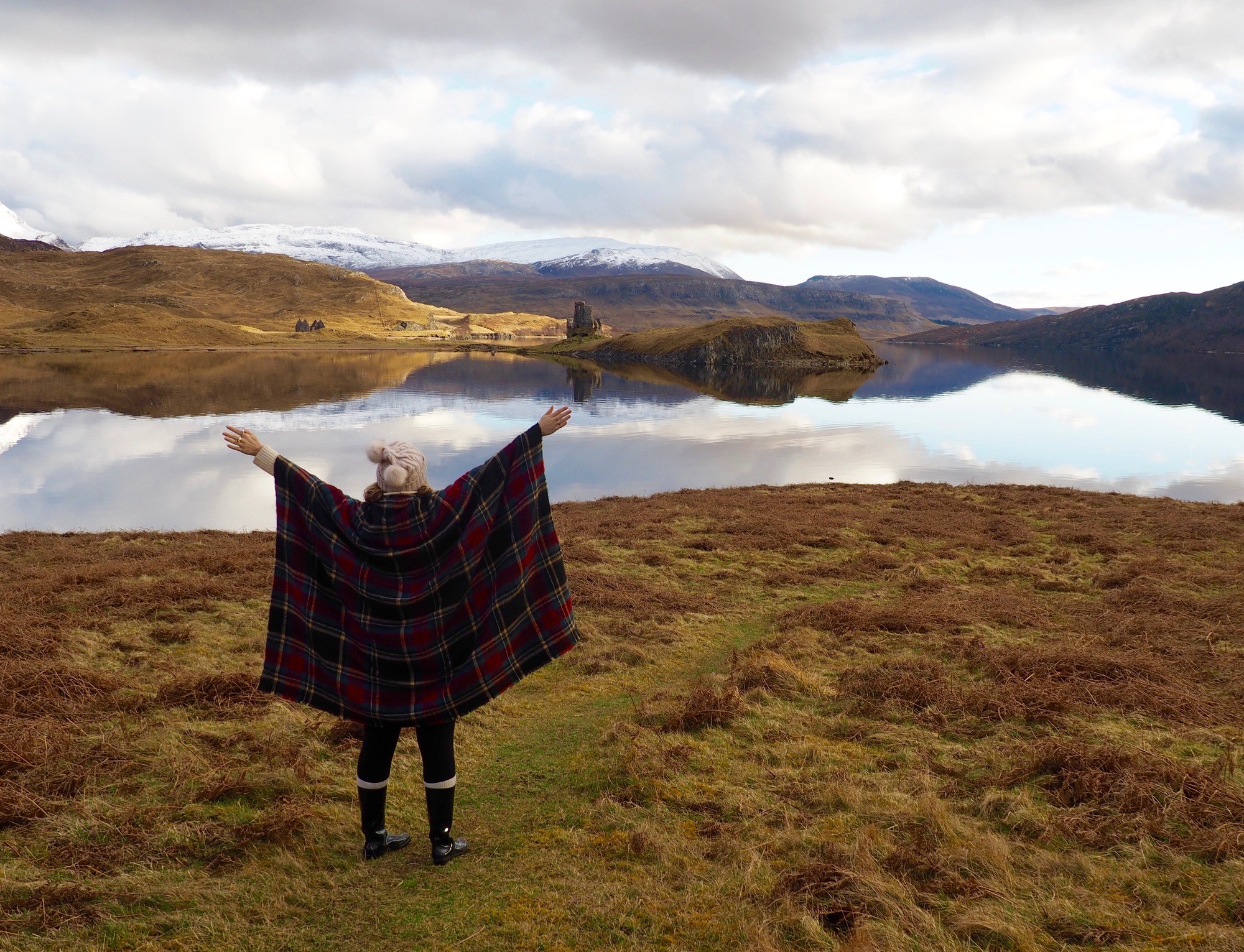 Scotland boasts over 2,000 castles – yes, two thousand – and so you're bound to run into quite a few on the North Coast 500. Even for a history amateur like me, seeing these structures built hundreds and even thousands of years ago was absolutely incredible. Trust me: you'll often feel like you've stepped directly into a fairytale when you're on the North Coast 500. Or, at the very least, into a James Bond film.
9. The snow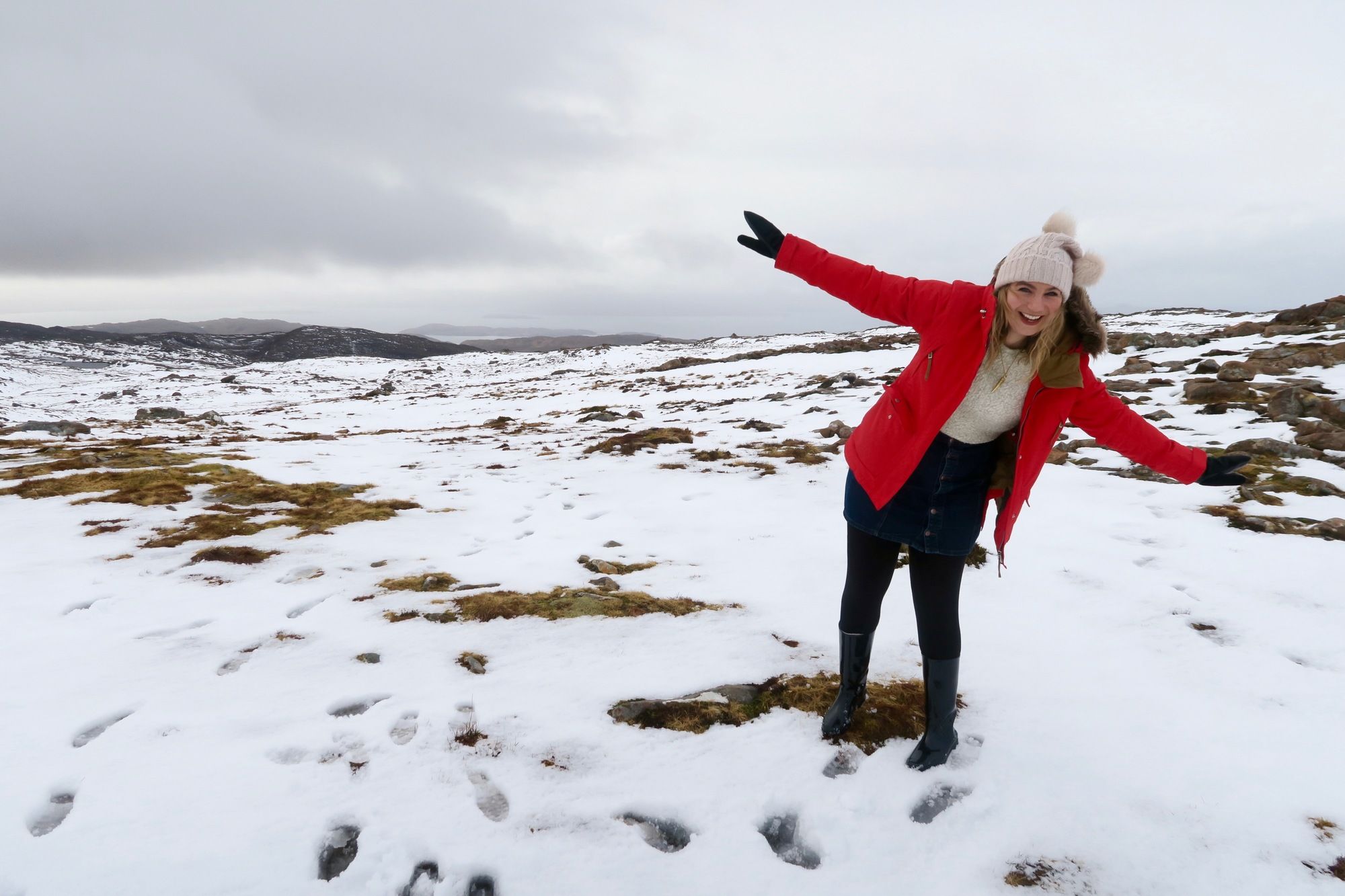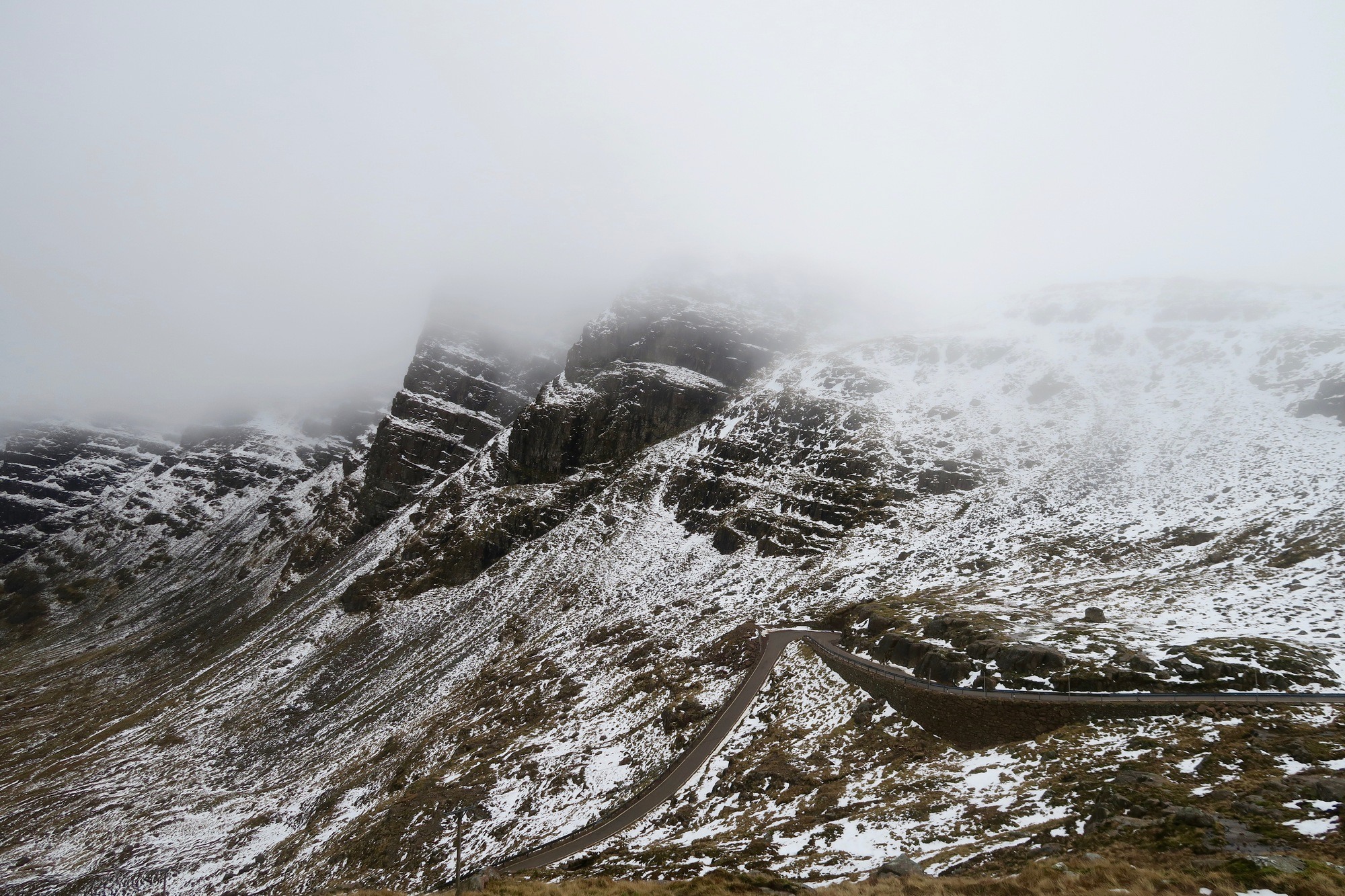 As someone from the Canadian prairies, you'd think I'd have seen enough snow to last a lifetime. However, there was something about stopping to play in the snow – you'll see the most of it in the Bealach na Bà pass – that gave me a huge thrill. You really do get every kind of landscape on the North Coast 500.
10. The weather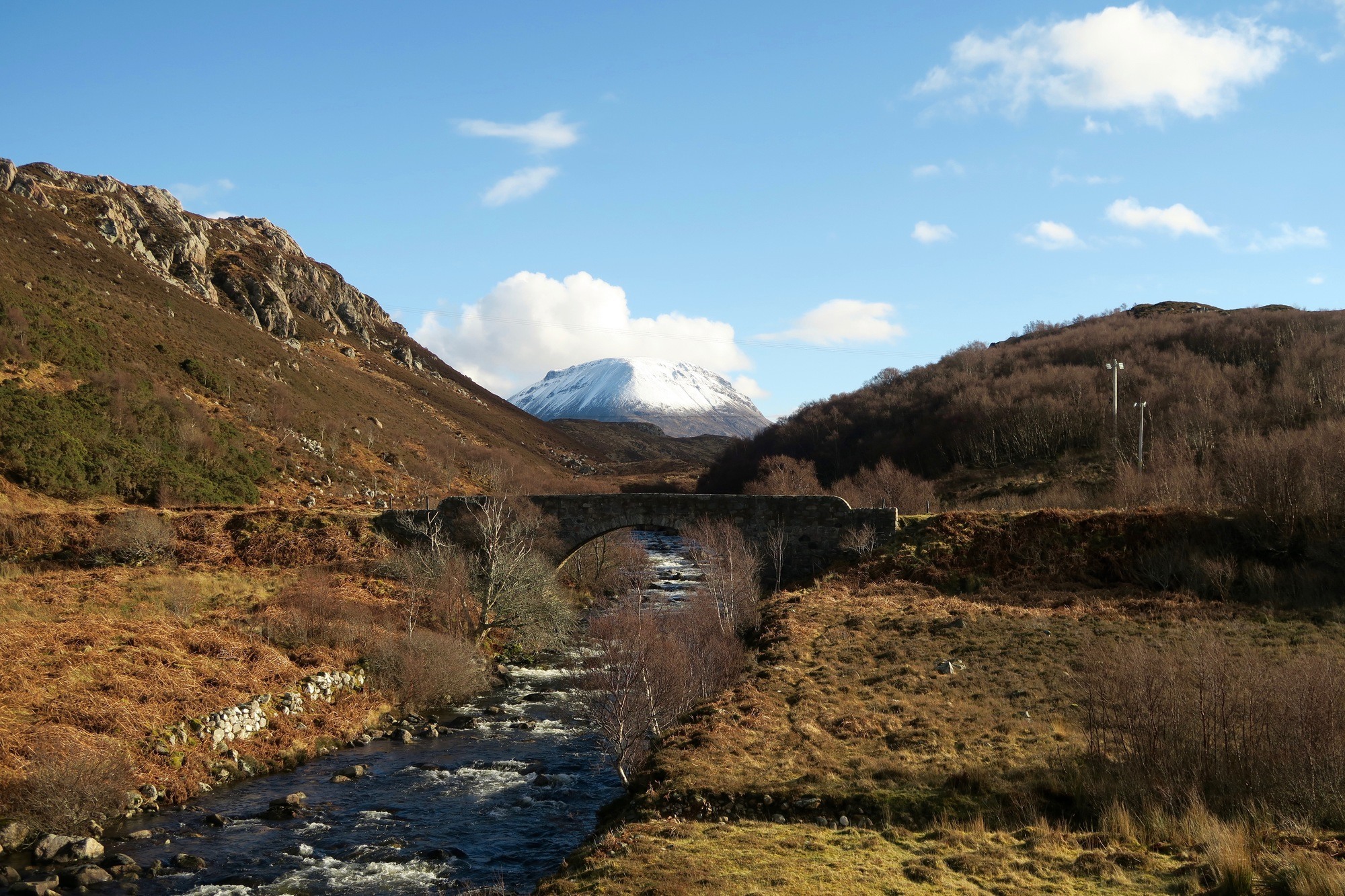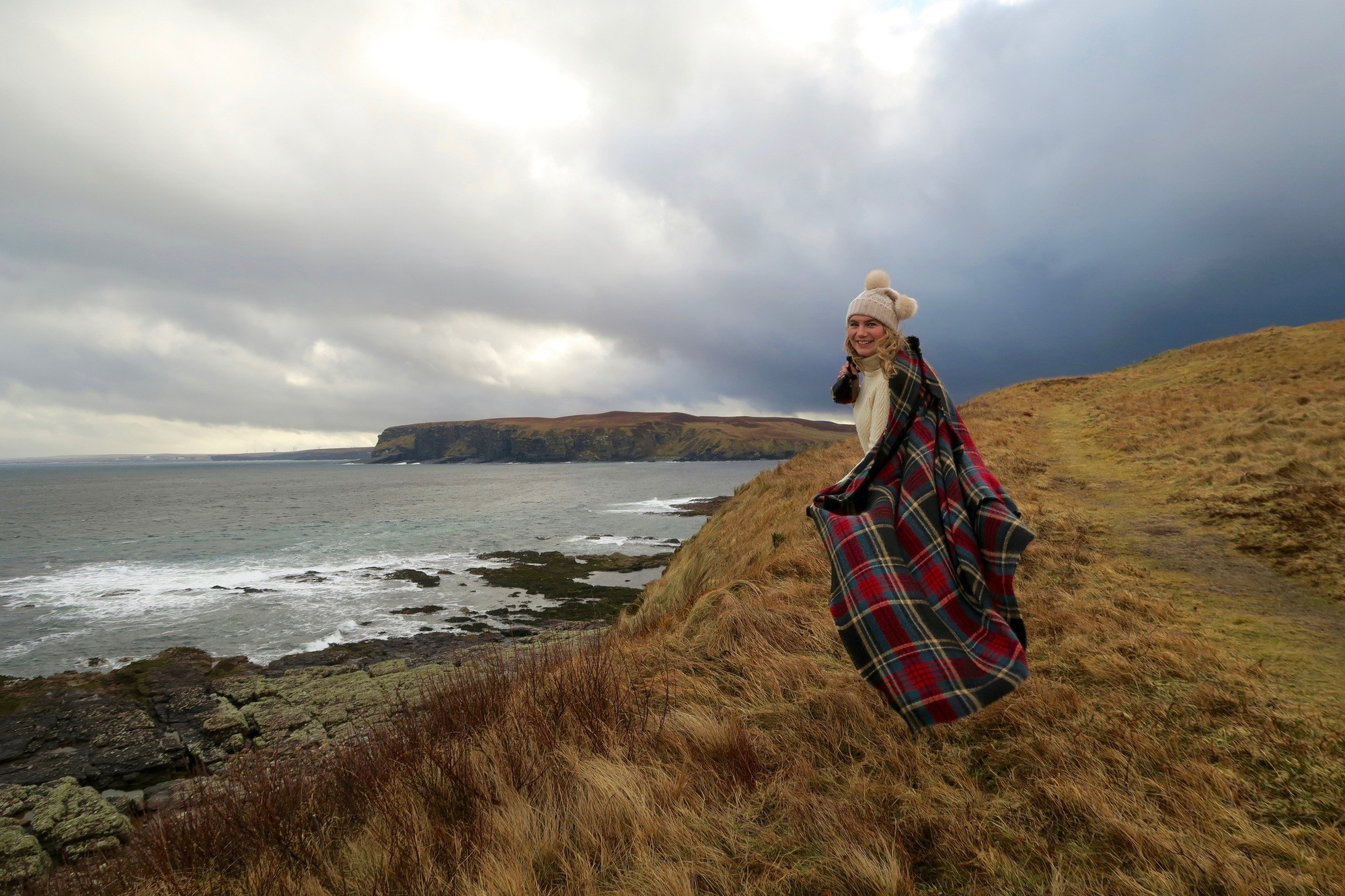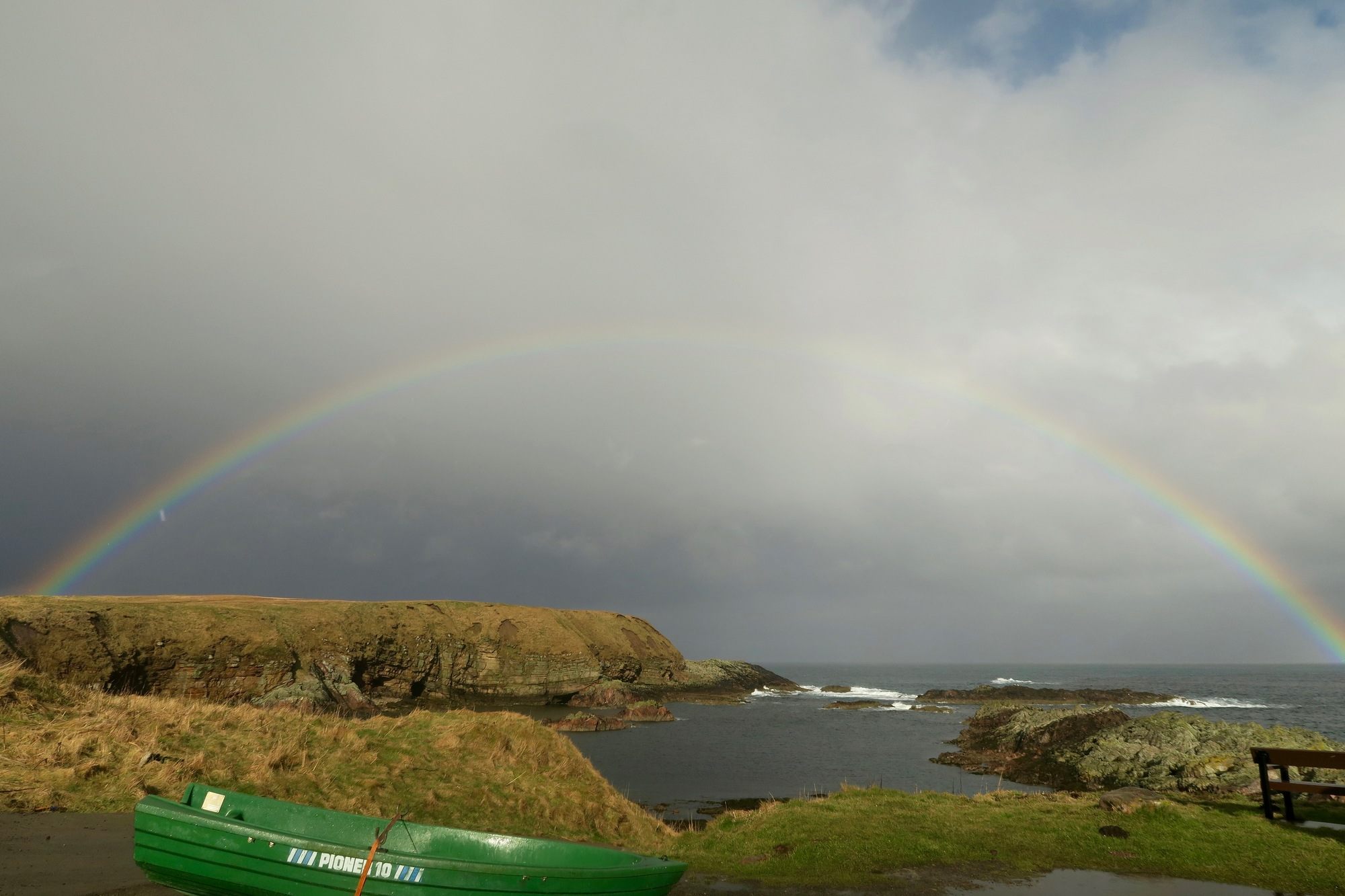 Yep, you read that correctly: the weather. Despite having a reputation for raining all the time, Scotland can have gorgeously sunny days, even in winter. When Helen and I drove the route, we experienced sun on every single day but one. The weather seemed to change a lot – think pouring rain and grey skies to bright blue horizons twenty minutes later – but this made for striking photos and, you guessed it, lots of rainbows. Even when it's misty and rainy, it's absolutely beautiful.
11. The food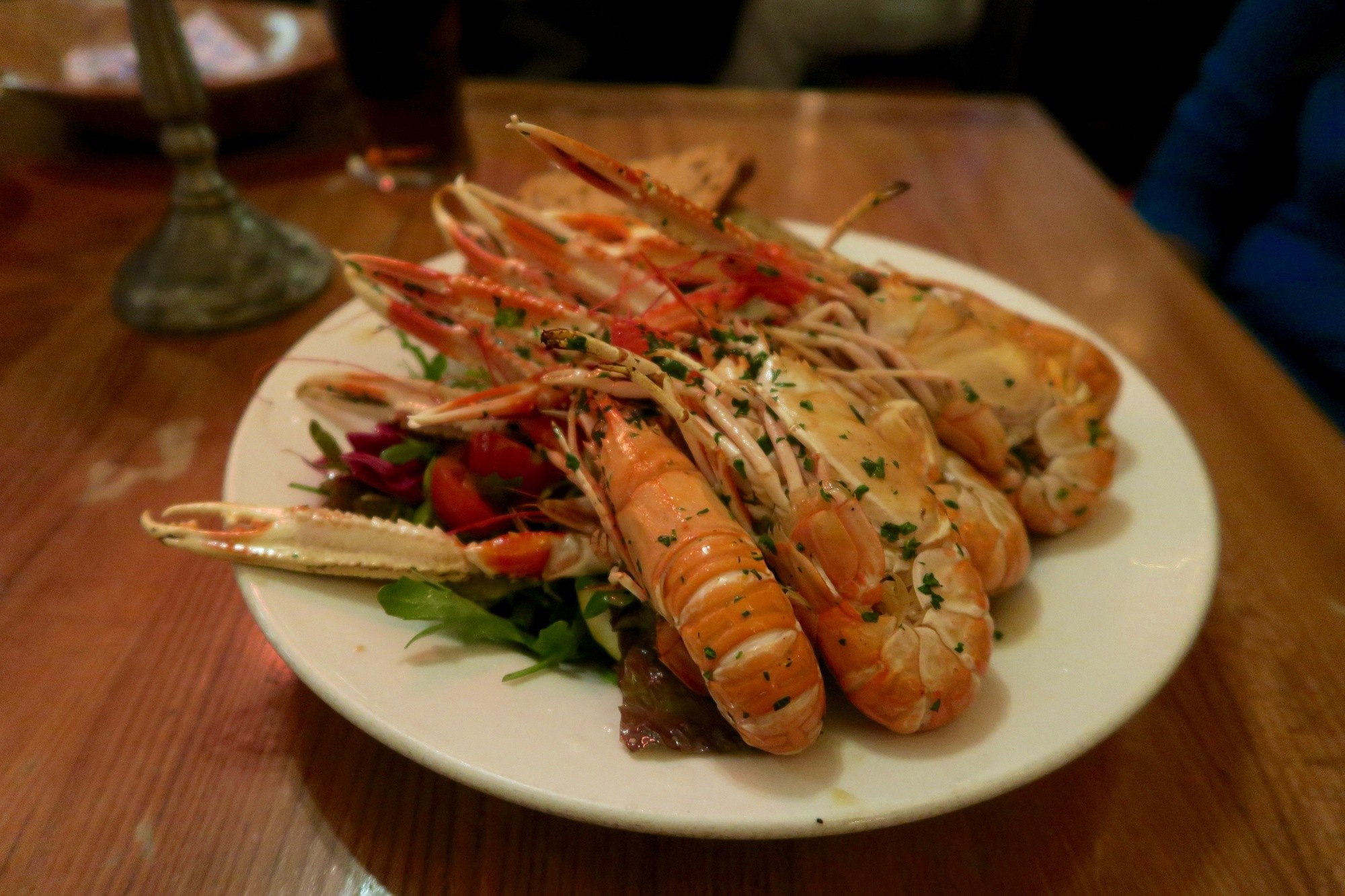 You know I couldn't write a list like this and leave off the cuisine, right? I have no idea where the UK got such a bad reputation for its food – that has to stem from decades ago – because I am always completely spoiled for food choice when I travel around the UK. The food on the North Coast 500 is no exception, and you'll find plenty of hearty meals to warm you up after a long day of driving. Think traditional stews, lots of haggis (trust me, it's amazing), and some of the freshest seafood in the world. If you've never tried cullen skink before (a haddock soup), you are in for a real treat.
12. The Highland cows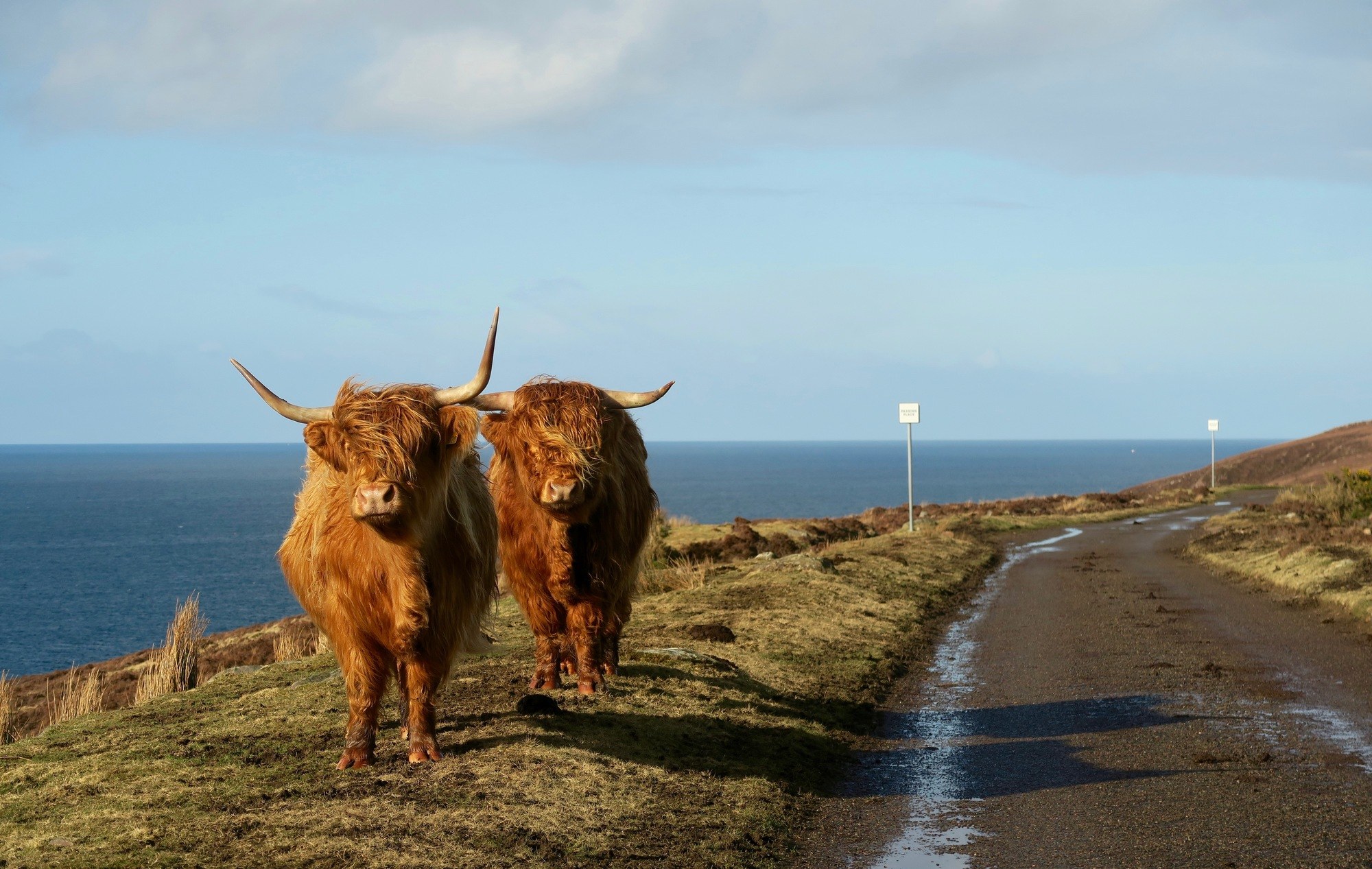 I mean, C'MON. They are adorable. And they're everywhere. We respected their distance and never walked up to any of the cows (all photos were taken from the car) although we met quite a few behind fences that were very happy about coming over for a head scratch.
13. Did I mention the views on the North Coast 500?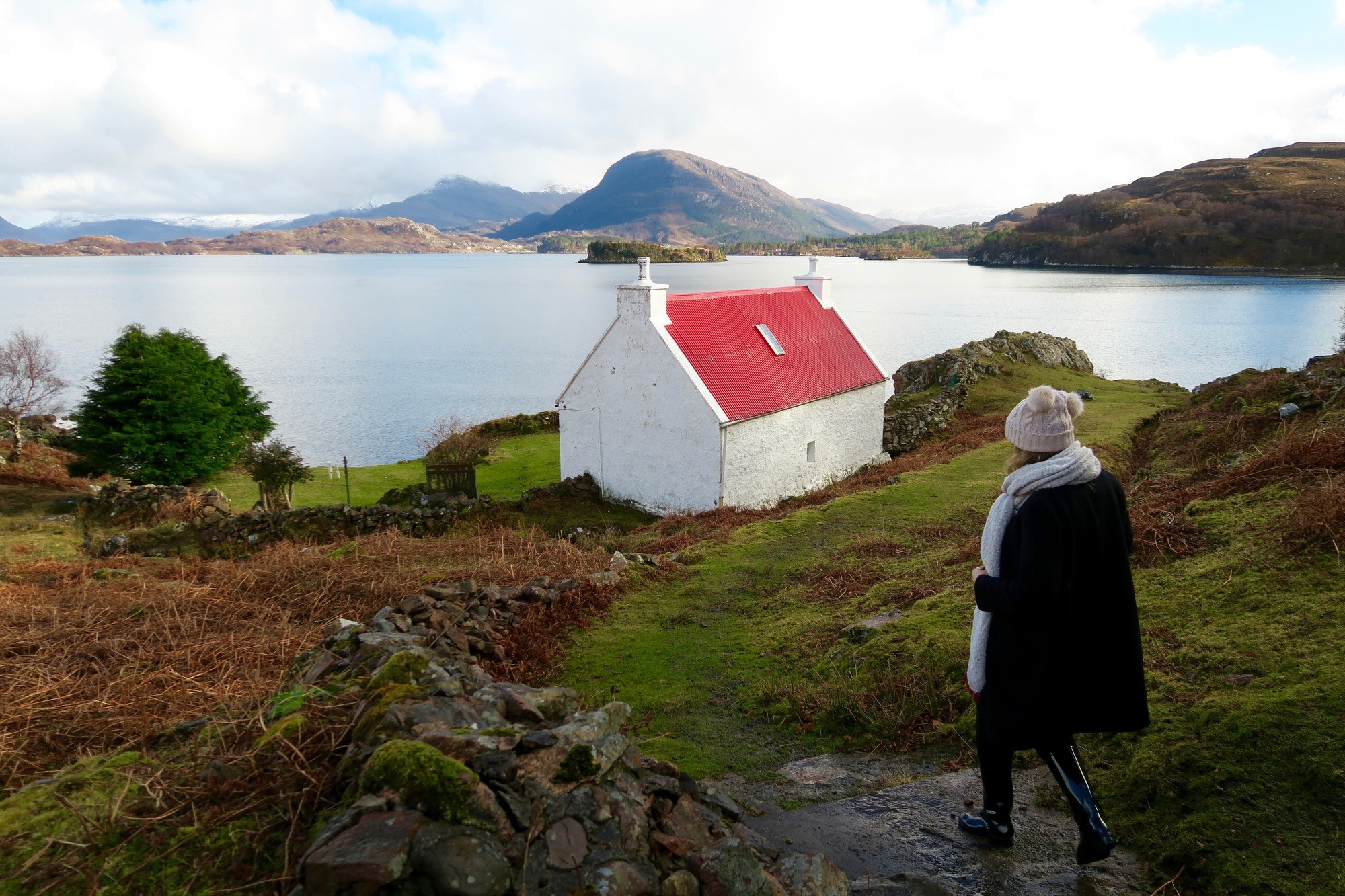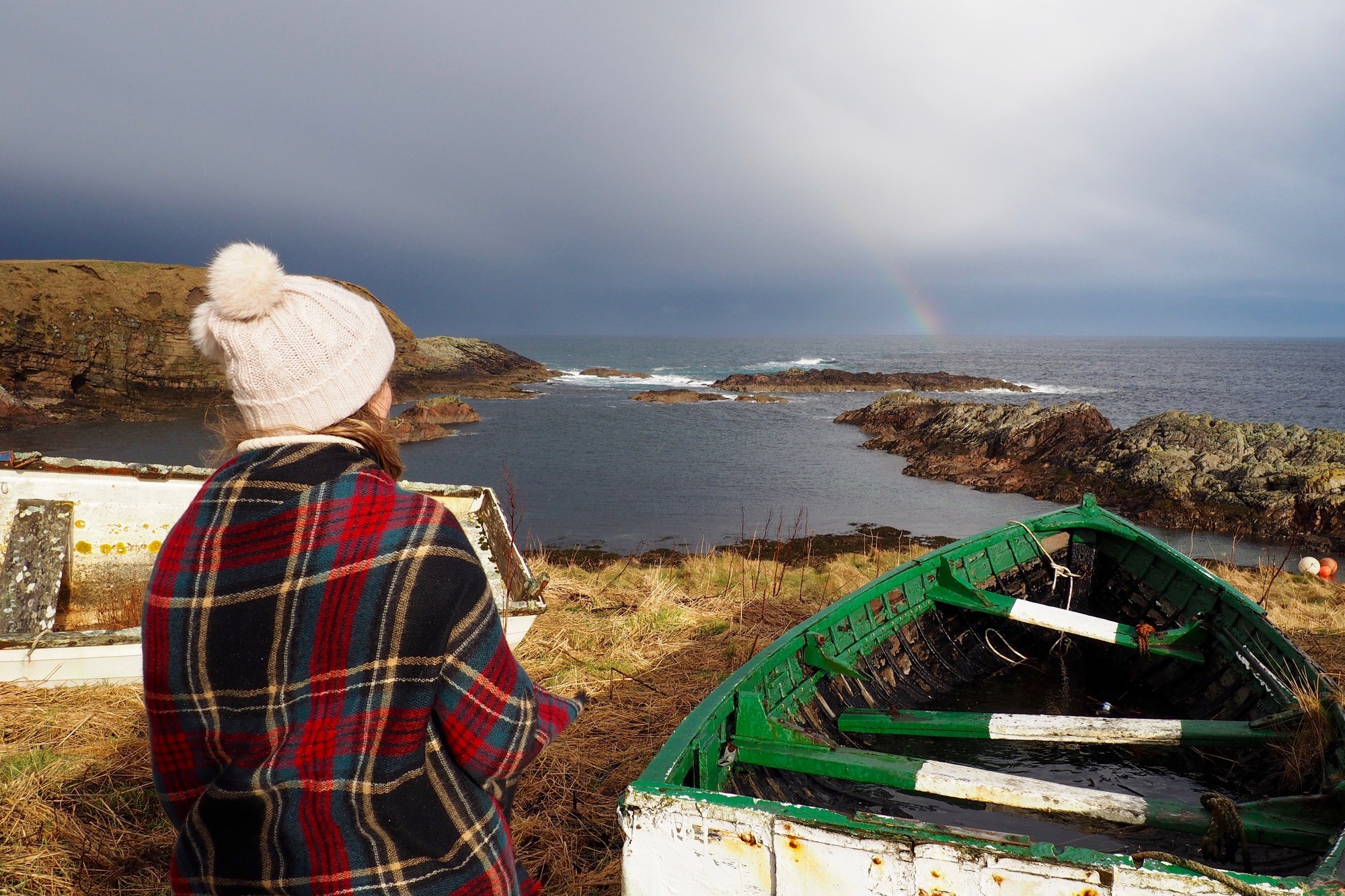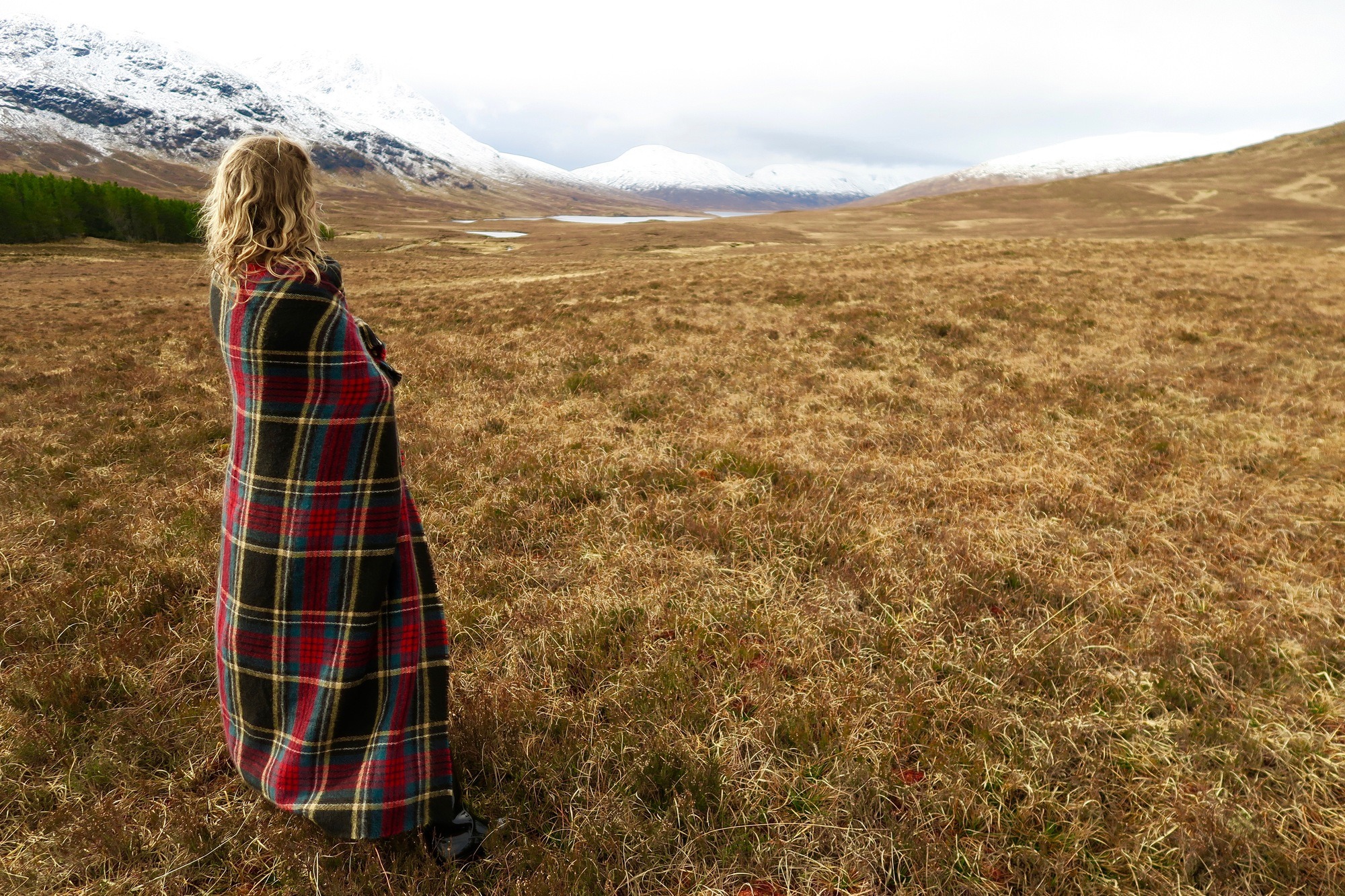 Insanely beautiful, right? As I mentioned at the beginning of the post, the North Coast 500 is one of the best trips I've ever done in my life, and I've recommended it hundreds of times to people in person already.
Not only that… you often get these views all to yourself. While the North Coast 500 is very busy in summer – peak season – going in low season guarantees you tons of space. You're taking a chance with the weather, yes, and not everything will be open, but driving through mountains like the ones pictured above and just having it all to ourselves… you really can't beat that. Just make sure to buy yourself a tartan shawl before you go like I did. 😉
I always hesitate to say things like, "Go now before everyone realises how amazing this is and it becomes overrun!"… but seriously, go now. Go right now. You won't regret it.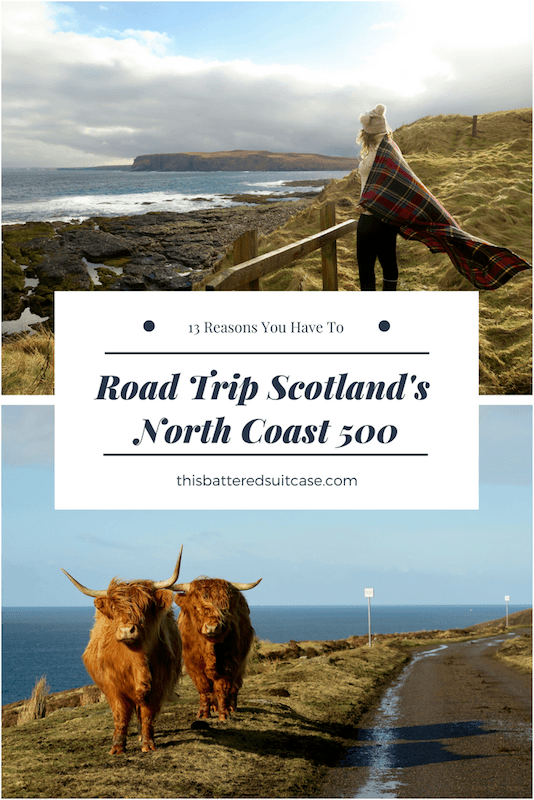 Pin this for later!
Please note that I was covering the North Coast 500 as part of an Expedia + Visit Britain campaign for their site; they asked me where I wanted to go in Great Britain, and I chose this journey. All opinions are completely my own. I used Expedia to book every single aspect of my North Coast 500 trip, including my trains from London, my rental car, and all of my hotels. For more on how to book your own trip, make sure to check out Expedia. More information on this incredible road trip, including specifics on where to stay, what to pack, and how much it costs, to come!
Have you ever heard of the North Coast 500? Is it a trip that appeals to you?