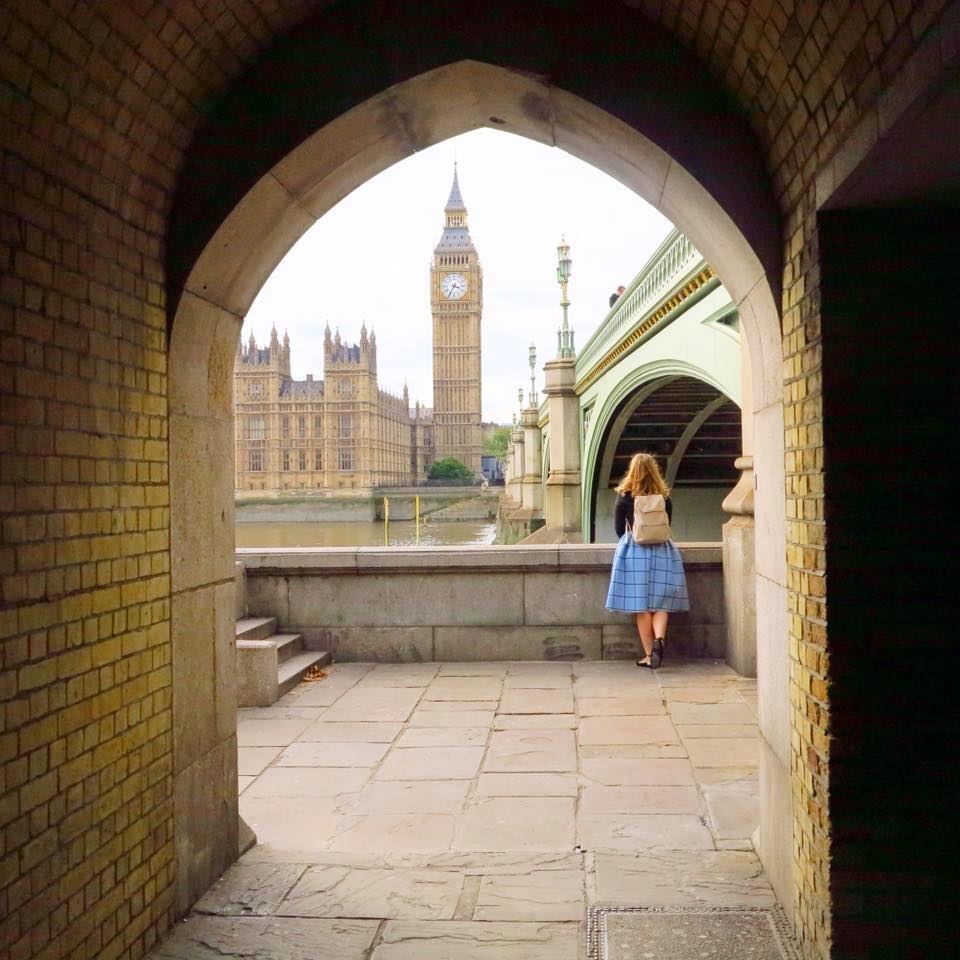 Winnipeg, Canada (May 1984-September 2002)
I grow up in a city known for hockey and wheat. In my household there is always laughter and love, the kind of family who hugs every night before bed. I love my childhood, but I ache for more. My sister travels the world and I'm left thumbing through atlases and wondering if I'll ever do the same.
My brother and I go for long bike rides in the summer, riding to the convenience store for Slurpees and five cent candies. We whip around the neighourbood, take turns going down the hill at the golf course, the only hill for miles. We race through Wildwood Park, stopping in each playground to eat candy while sitting on the swings. We know these streets like the back of our hands, know every crack in the sidewalk, every low branch, every yard that has a dog that barks. When it's time to go home we cycle down South Drive as slowly as we can, seeing who can ride with our hands off the handlebars the longest. We show off.
I leave Winnipeg as soon as I am able, a fresh-faced teenager on her way to university, thinking she can change the world. I fly across the country with two suitcases and move into a shared dorm room at a little university in the middle of Nova Scotia. I unpack the very first day, tacking up the same posters that were in my childhood bedroom, Bob Dylan and Billie Holiday and Robert Johnson peering down from their new homes. I call my mum every day. I'm surprised at how much I miss Winnipeg, yet, even then, I wonder if I'll ever live there again.
Halifax, Canada (August 2003-May 2006)
I'm only 19 when I move to Halifax, but I feel like an adult. I live on the second floor of a bright yellow house that's only one block from the graveyard, the one I never enter, even to take a shortcut. It's my very first apartment, and I hang records on the wall and put up twinkly lights. Sometimes I sit on my tiny wooden balcony with a glass of orange juice in the mornings, the trees so laden with green leaves the branches touch the top of my head when I stand. I buy a coffee machine, even though I don't start liking coffee until years later. It's the first time I've lived alone.
From Monday to Friday I attend class, diligently taking notes in spiral notebooks with colour-coordinated pens. This is before anyone brings a laptop to class, but, then again, I don't even have a cell phone, nor do any of my friends. I study things like Native Canadian literature and the history of rock and roll and I fall in love with a professor or two, women who make me want to write and learn and take up jazz. I'm always busy and always broke. I get a job at a confectionary where I work almost every day after class, the long walk down Spring Garden and Barrington. Sometimes I walk quickly so that I have time to stop in the comic book store and say hi to my new friends, the ones who sell me Alan Moore and Chester Brown at a discount. After work I get a falafel wrap with extra pickles and carry it home, its warmth slowly fading from my hands. I get home just in time to watch Law and Order, and then I write essays until 2 or 3 or 4. I keep this schedule up for three years.
On weekends when I'm not working I walk down to the water, because the reason I moved to Halifax was to be able to see the ocean every day. I'm so busy that most days I don't get to see it, but I'm rejuvenated by the cry of seagulls in the distance. I sleep with my bedroom window open long into the chilly autumn, hoping to wake to the smell of salt. When winter comes and the city is blanketed with snow, I trudge through the hospital parking lot to get to university, the air quiet and still, my boots crunching below me. I make more friends. I throw parties where we drink gin and fill the apartment with balloons and stay up too late talking about things that only mean something when you're young and drunk and too sensitive for your own good. I go to gigs whenever I have time, watch punk bands while drinking cheap pints. All the bands give out pins after the show, and I pin them to my backpack. I dye my hair different colours, and I feel free.
I graduate with honours, but I'm not there to collect my diploma. I'm already in Europe by then.
Edinburgh, Scotland (January-August 2008)
I move here in the dead of winter, a grey January day. I climb the concrete spiral staircase to my new flat, my boyfriend and I heaving each suitcase up and up, step by step. Our room is cold and small, with a skylight that looks out onto white skies and brown rooftops. I buy flowers and artwork, a bright red bedspread. I try to make this tiny corner of the world feel like home.
After Halifax I travelled around Europe for six months on my own, even lived in Copenhagen for a little while. When I run out of money I move to Toronto, find a job in a financial firm where I stare at the wall and answer phones. One day I go to a local sandwich shop and meet a tall Kiwi with a mess of curly hair. I fall for him instantly. He moves in two months later. His visa runs out, and he decides to move to Edinburgh. I decide to follow him, because I'm young enough to believe that love conquers all, even being bored and lonely and sad.
He goes to work every evening at a bar that sells martinis. It's not my kind of place. I'm left to stew in our little room, left to read and write and watch one of the three stations we get on our TV. Every day around dusk I go to the same café, order the same tuna melt, and write letters. It's a stifled existence, and I'm constantly unhappy. I moved here to be in love and that's not working the way I wanted it to, as if we could ever plan love. We fight all the time, the rain beating on the skylight above. It is gloomy every day, or maybe I'm just seeing it that way, and I stay in bed later and later, sometimes missing the sun. I have no friends, nor do I make the effort to find any. I'm waiting for something but I don't know what.
The spring comes and things get better. Pink flowers bloom on the trees around the castle, and with the blue skies come happier times, like picnics and markets and walks. I wear vintage dresses and cowboy boots, and go to Malta to celebrate turning 24. On warm summer days we buy ice cream cones for 99p and smear them on each other's faces, laughing in the sun. Maybe things will work out after all, I think. I finally fall in love with Edinburgh, with its cobblestones and crooked streets. But then we realise we're running out of money, and we are forced to make a new plan. I leave Scotland with a suitcase more than I arrived with, but too many unhappy memories, and so I vow to return.
Osaka, Japan (August 2008-October 2010)
I arrive in Osaka on a humid afternoon, my bags bulging with light grey office-wear and books by my favourite authors. I stand on the yellow footprints at immigration, waiting to be fingerprinted and photographed. I take a long bus ride and then a taxi to my new apartment, led by an American representative of my company called Bruce. He has bleached hair and a sweat-stained polo shirt. I go to shake his hand, but he bows instead.
We walk down a long arcade filled with glowing shops, air-conditioning blasting out their automatic doors. I see rows of unfamiliar vegetables, walls of colourful stationery, a casino whose plink and plonk of slot machines resounds out into the night air. We stop at an inconspicuous building with a brown door, my new home.
The apartment's larger than I thought it would be, although everything is steeped in sepia, the furniture chipped and dingy. Many people have lived here before. I pull back the beige curtains and step out onto the balcony, looking over a sea of low buildings, the dim of lights stretching out as far as I can see. The air feels sticky, flat. It's my first time in Asia.
Osaka pulses day and night, a fast, exciting city that's easy to like. I buy too many cute things and drink too much chu-hi. I make lots of friends from around the world, and I start to learn Japanese. I teach English to eager students who write down everything I say. I eat something new almost every day. I'm happy. I break up with the Kiwi because he's not the man for me; it took me three countries and nearly as many years to figure that out. I find a new flat, one with white walls and white floors, and I decorate it in the brightest colours I can find. At night the street lamps guide me home, lit up like a string of pearls. I go to Vietnam by myself. I go to the Philippines by myself. It makes me start to dream of faraway lands and big adventures. I love my life in Japan, but, after two years, I give in to wanderlust.
On my last night in the country I sleep in a hotel overlooking Tokyo, its lights an endless universe of shining stars, and I cry.
London, England (August 2013-present)
I arrive in London on a long weekend, the streets filled with people celebrating the last days of summer. I move into a flat beside the canal, one that's close enough to walk everywhere, because for a big city, it can often feel rather small. My flatmates and I drink cider with the windows open, our laughter flowing out onto the streets below. I wake up to the sound of geese. I'm a student again, and my days are filled with words. I get a job in the travel industry, and I start to make friends. This time, I think, I'll stay a while.
After Japan I travelled for almost three years, a whirlwind of five continents. My backpack was my home. In London I enjoy creating permanency; I eventually move into my own flat, and I cover the bare walls in art from South America. At night I go up to the communal rooftop garden with a glass of wine and watch the city from afar, the Shard glittering over us all, a promise of possibilities. Three years later, and I still get a rush when I walk down the Strand, the black cabs and double-decker buses whirring by. I still get a rush from seeing St. Paul's in the distance, from crossing the tea-coloured Thames and seeing Tower Bridge, from ordering pints of stout in the local pub, from exploring new neighbourhoods and new restaurants and new markets and new shops. I still get a rush from saying I live in London.
I love London, more than I've ever loved another city. I write a book, I finish my master's, I start a business, I travel around Europe as many weekends as I can. I wear my hair long. I feel like I'm home.
Winnipeg, Canada (a visit)
It's a muggy evening, many years after I left Winnipeg. I'm all grown up now, living and working in London. My brother's grown up, too, and living in Vancouver. It's one of those perfect summer nights when the air crackles with energy and the promise of a thunderstorm. The sky blushes with a looming sunset, the clouds streaked across it. I sit with him on the patio, drinking cold beer. Every so often we hear a screech of laughter from a neighbour, the smell of barbecue reaching us in wafts.
We decide to go for a bike ride. We grab two bicycles from the garage – we don't even know whose bike is whose anymore. We ride to the park. On the open green fields men in white uniforms play cricket, and a few families sit on blankets, watching the pastel sky. We ride in silence, taking in the warm air.
On the last stretch, just before we're at the house again, he opens his arms wide. I get it. He isn't showing off this time. He's taking it all in, all of its familiarity and its comfort and its ability to make us feel transformed, like we have the freedom to go anywhere and do anything, like we're grass-stained kids again, just on our way home.
For more stories, have a browse of this section.