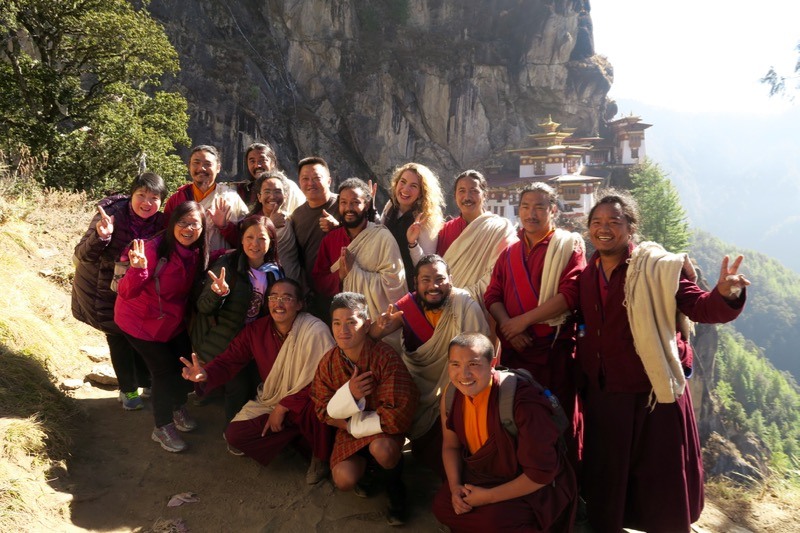 I've been thinking a lot about community lately, and about support networks. I've been thinking more and more about my blog's tagline – "It's not just the where and the how of travel, it's the who and the why." I've been thinking about what this blog is here for, and what on earth I aim to achieve from it beyond the (hopefully not but probably) navel-gazing stories about my travels, emphasis on the my.
And, of course, the more I think about it all, the more it comes back to this: the main reason I travel, the main reason I blog, hell, the main reason I get up in the morning, is because of the interactions with people I have from all over the world. Meeting new people and engaging with people from different backgrounds and cultures is the whole reason I am so addicted to travelling in the first place. I wrote a post recently about how I believe people are good, and in that I talked about how much I've gained and learned from interacting with people of all walks of life.
But I am just one person, and I represent just one kind of traveller. I am a white, heterosexual, English-speaking, middle-class Canadian woman in her early thirties (AKA ridiculously privileged). And while I hope what I say about travelling is valid, I'm aware that I am in no way fully representative of the travelling community I interact with on a day-to-day basis. Although the travel blogging world is saturated with people a lot like me, I don't believe that's an accurate portrayal of the people I meet when I travel. I also don't think it's necessarily an accurate portrayal of the people who read this blog, who, from what I gather in comments and on social media, are from all different backgrounds.
So here's where I turn to you. I'd like to open This Battered Suitcase up to the occasional guest post in order to share different perspectives on travelling. I'd like to share stories from people of all backgrounds, specifically backgrounds that are different from mine: POC travellers, LGBTQ travellers, travellers with disabilities, senior travellers, and so on. As I say on my about page: "My goal is to create a fun and interactive website centred on all that travel stands for: new people, new cultures, new landscapes, new food, new outlooks on life. There is no paid advertising on this blog – it is solely for stories, yours and mine." I'd like this blog to actually reflect that, and to reach out to a larger group of travellers. Basically, I want to create a stronger, more unified community, because – as I've mentioned before – I believe that so many of our struggles, our fears, and our stereotypes lie within miscommunication.
What I'm going to be doing in the next few months is reaching out to people who may be interested in writing these guest posts – some are bloggers, some are not. I'd love to hear from you in the comments if you know of someone who would perhaps like to share their unique perspective on travelling (you can include yourself!). I aim to publish one guest post per month (and yes, I will pay). The blog won't be changing much otherwise, but I think it's time to make it more inclusive and more representative of the travelling community. It's time to make it not only about my travels but our travels.
And in the spirit of community, I've also decided to arrange my first ever meet-up! Taking place in London (England… apologies to any Ontario readers) on June 16th, I'd love if you could come out to say hello/mingle with other travellers. I haven't booked a venue yet, but please RSVP only if you can definitely make it on the evening so that I know how large a space I need to book.
Please click on this link or on the image below in order to RSVP.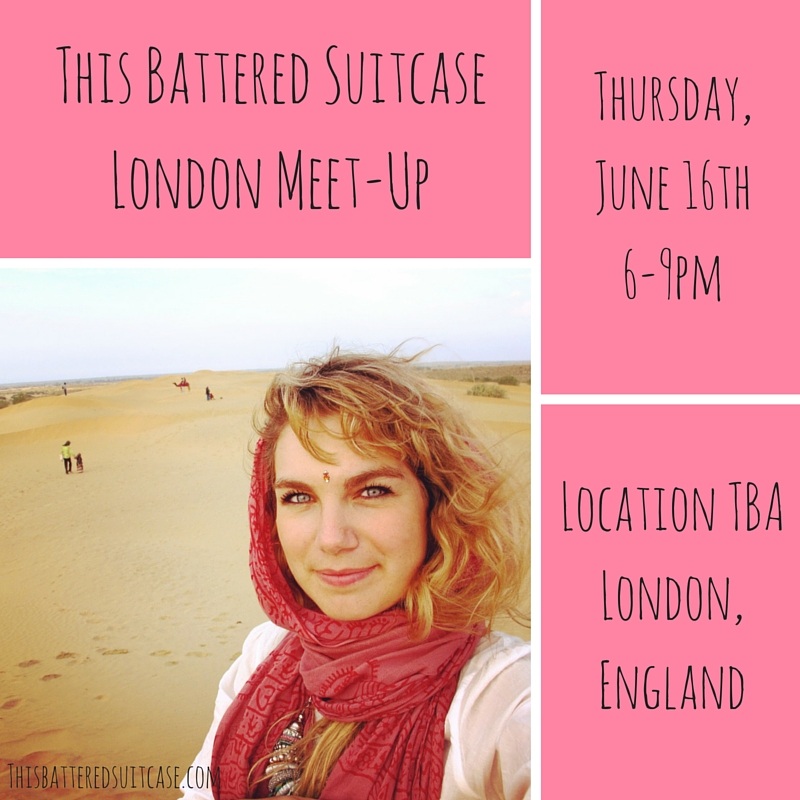 So… I hope you're just as excited as I am about these new changes! I hope that it will bring together an even closer community of travellers, and encourage people from all backgrounds to travel more, learn more, and talk to each other more.
I'm looking forward to hearing from you in the comments, and I hope to see you in London next month!
-Brenna