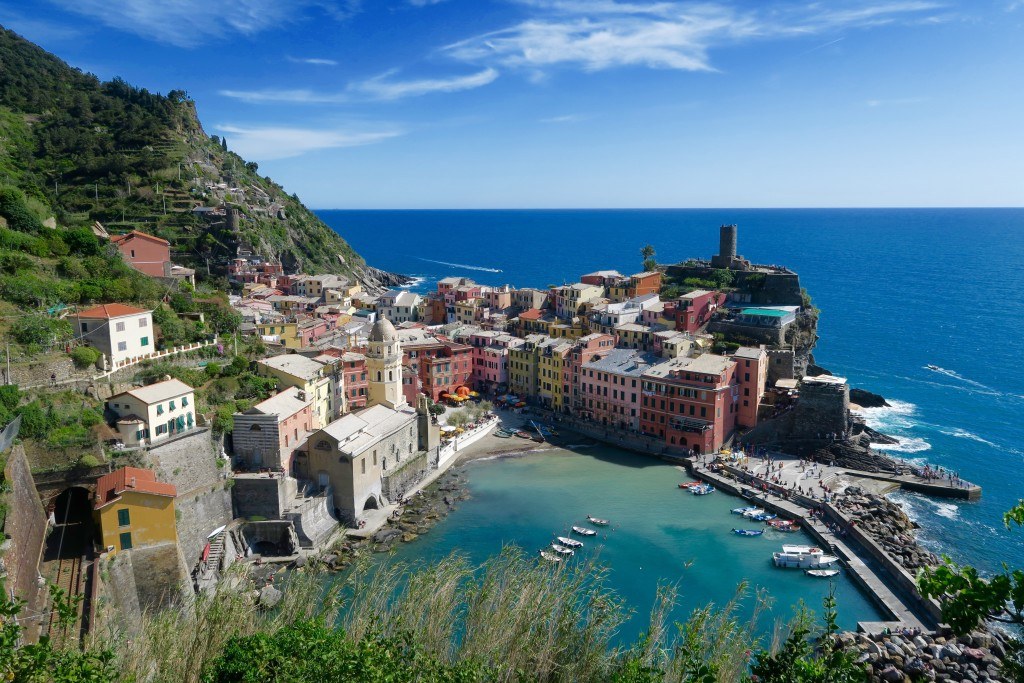 Cinque Terre, Italy
Three days ago I was there, in the place you see photographed above: Cinque Terre, Italy (and that, specifically, is the village of Vernazza). I had an amazing time in Italy, my sixth time to the country; I ate lots of great food, went hiking on beautiful trails, sat by the water with glasses of wine, drank far too many espressos, and even met a few handsome Italians (that always helps). And then, with a two hour flight from Pisa and a bus from Stansted airport, I was at home in my flat, unpacking and doing laundry and wondering whether or not I could eat enough sushi to warrant the minimum delivery surcharge (spoiler: I could, even though I ordered so much they delivered it to me with four sets of chopsticks).
Before I really get into this post, I'd like to first acknowledge that what I'm about to say is going to sound super, super spoiled. I come from a privileged background and I earn enough money to live comfortably in London and travel often. I have a lovely flat and a very happy, healthy life. I'm well aware that I am one of the luckiest people on the planet. But something I often think about – and quite frankly, something I often worry about – is whether or not I'm addicted to travelling. That, perhaps, I'm too consumed by it, and, what frightens me the most, is that I'm often the happiest when I'm on the road.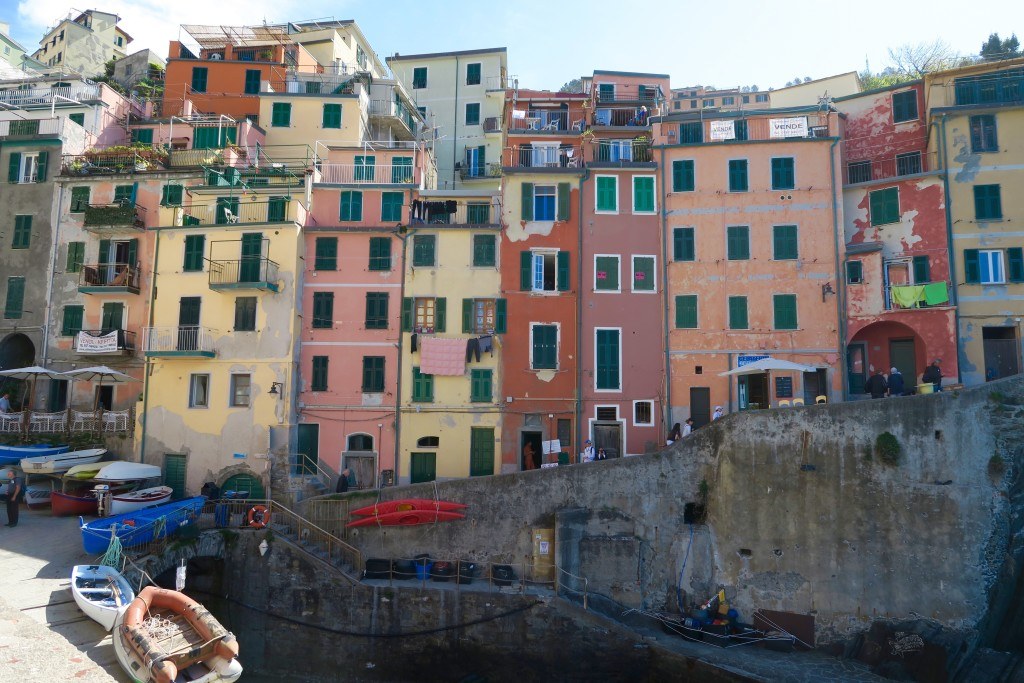 Again – boo hoo, I know. But, from what I've gathered from the comments left on this blog and on Facebook, as well as the results from a small survey I did on the blog last year, the majority of you travel fairly often, too, and highly prioritise travelling and/or saving for travelling. And I would wager that I'm definitely not alone in wondering if wanderlust is the driving force in my life, and that, for me, I often only feel accomplished and fulfilled if I have a trip planned.
We typically think of addiction being linked to things like alcohol, drugs, gambling, or sex, but if a few late nights of watching My Strange Addiction on TLC has taught me anything, it's that you truly can be addicted to anything. Dr. Art Markman believes that travel addiction can be real, and he is quoted in this article as saying, "If the lows you experience after travel are so bad that you can't really function in the rest of your life, then you want to get some help to deal with it. If you have to travel in ways that eat into the budget you need for life's necessities, then that is a sign you should get some help." He does go on to say, however, that "if you don't feel that your life is unmanageable, despite your real need to travel, then you are probably just at the extreme end of a continuum that includes lots of travellers."
And so, most likely, I do fall into that group in the extreme end. I've never sacrificed my basic amenities in life (see: copious amounts of sushi) in order to travel, and I'm usually able to function relatively well following a particularly wonderful trip (though I'll admit that I cried in the bathroom at work yesterday… not a proud moment). I have, however, quit jobs, even one I cared about a lot, in order to go travelling. I've also broken up with boyfriends in order to go travelling. I've said goodbye to family and friends, used up all of my savings more times than I can count, and given up leases and belongings, all in the name of exploring the world. In my vast research online on the subject (meaning I read two articles), those who are consumed by the idea of compulsive travel are often said to have a behavioural addition, but despite the fact that I've prioritised travel over pretty much every single thing in my life, I don't believe my addiction has caused destructive or harmful consequences. Unless… wait… am I in the denial stage right now?!
As I wrote in this post about being content, "Travelling, in many ways, is a series of highs, of rushes of adrenaline; there is always something new, always somebody new. There are new sounds and tastes, new experiences. Even with the occasional bad day, life on the road is nearly always exhilarating, challenging, and fulfilling… What I believe I'm feeling when I get those pangs of emptiness [after a trip] are forms of withdrawal, of missing the action-packed life I've lived before… Forget chasing the dragon, [I'm] constantly chasing the cheapest ticket out of town." I've also written about the post-holiday blues, and though I try to follow my own advice, sometimes, no matter what you do, you just feel bad when you return from a holiday, which I believe is totally normal.
And yes, I understand that to complain about feeling bad for not being able to travel all the time means my life is pretty fucking amazing. But I still felt really, really shitty on Monday, and just wanted to sleep. That whole – don't cry because it's over, smile because it happened – mantra has never really worked for me. I felt the same way yesterday, although I dragged myself to the local pub for some guaranteed laughs. And while I didn't wake up smiling today, I felt marginally better… but only because I started to look up flights to somewhere else. There have times over the past three years when I was so swamped with work and my master's degree that I couldn't even imagine fitting travelling in, but I somehow still found the time and budget to do it anyway.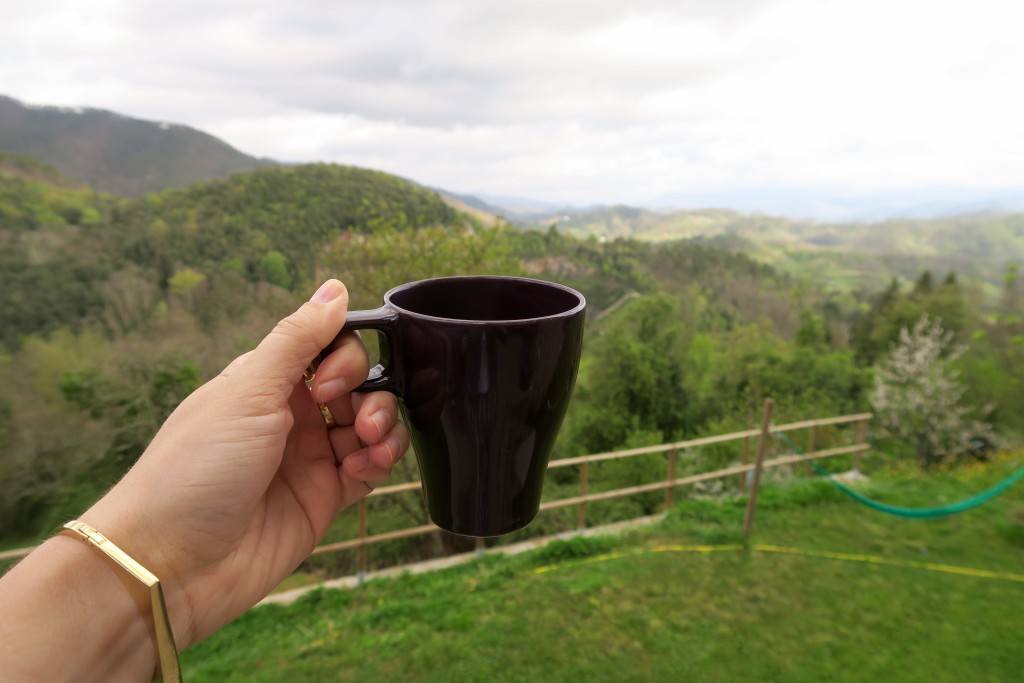 Today I had my morning coffee on the bus. Slightly different to this view in the mountains. 
And again, don't get me wrong – I do love my life in London, very much so. I talk about how much I love this city a lot, but part of the reason why I think I love it so much is because it's so diverse and so exciting, and I can constantly explore new parts of it to mimic the joy I get from travelling. I'll also admit that I love it a lot because it's such a great hub for travelling to other parts of the world; my returns flights to Pisa, for example, cost around £100, and I was there in under two hours. It's undeniable that London facilitates easy and affordable travel, especially to the rest of Europe.
Even if I was able to afford to travel constantly, I still wouldn't choose to be nomadic, meaning I would want a home base somewhere. As much as I felt sad after returning from Italy, it was also lovely to walk into my flat, take a hot bath, and sleep in my own bed. As I've often written about, travelling constantly can take its toll, and life on the road isn't just endless days of glasses of wine in the sun, as much as I'd like it to be – it can also be filled with stress, frustration, confusion, sadness, homesickness, heartbreak, and every other human emotion. But there is no denying how happy I felt in Cinque Terre, how unbridled and curious and interested. There is also no denying that nearly all of the happiest moments in my life have happened when I was travelling, and if you could magically wave a wand and transport me back to a particular moment in time, it would probably be to Cambodia. Or Brazil. Or Botswana. Or Thailand. You get the picture.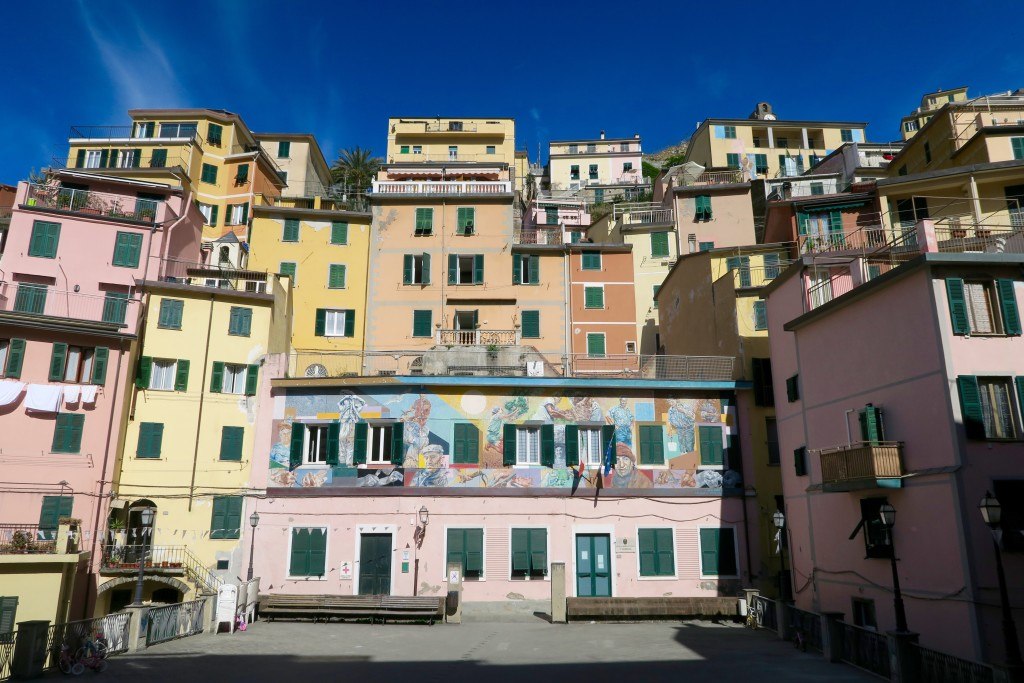 I try to "make my life one you don't have to escape from", and to be happy in my day-to-day routines. For the most part, I totally am, and I love hanging out with my friends, going to the same cafés and bars, and having a home to decorate and cook in and relax in. But I also know that I'll probably never feel as carefree and as consistently animated as I do when I travel. Perhaps that's the thing with being consumed by wanderlust – you just have to accept it, to try to create harmony in your life, to feed that wanderlust when you can but try to enjoy the quieter times, too. My friend once told me there's a word in Korean that describes this very thing, an addiction to travelling, an insatiable case of wanderlust. And, as she told me, there really is no cure.
I'll feel better soon. There are many good things coming up in the future, including fun hangouts with friends, a conference in Brighton, and visits from my family. And yet, if you were to ask me what I'm up to this year, my plans would still be punctuated by the trips I'm taking, and those travels would be the things I highlight first. "I'm going to Amsterdam in May," I'd tell you, "and then Spain and Sweden and France. And then hopefully Kenya in September." In all likeliness, I'll describe the rest of my life like that. And really, if that's what it means to be consumed by travelling, to be devoted to the beautiful act of seeing the world… well, there are far worse addictions to have, and I feel damn lucky to call travel my greatest vice.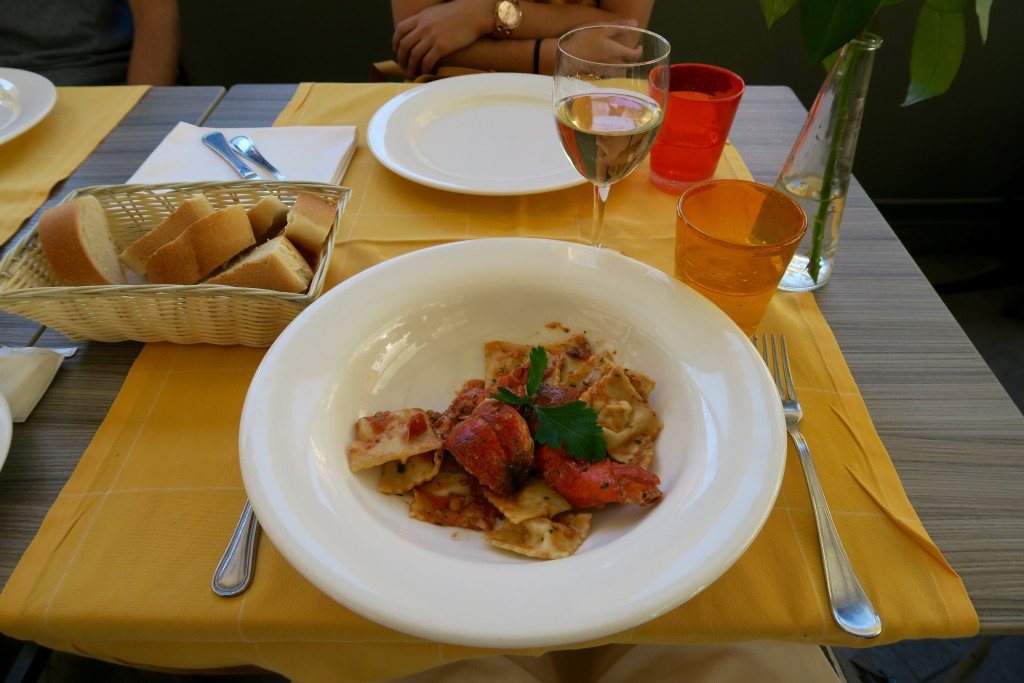 OK, and wine. I might also be slightly addicted to wine. 
Do you ever feel that you're addicted to travelling, or that you've been consumed by wanderlust?
For more of these opinion pieces, check out On Travelling and Growing Up, The Danger of Someone Else's Dream, On Accepting Sadness, and more in the Opinions section, the Stories section, or the Advice section.