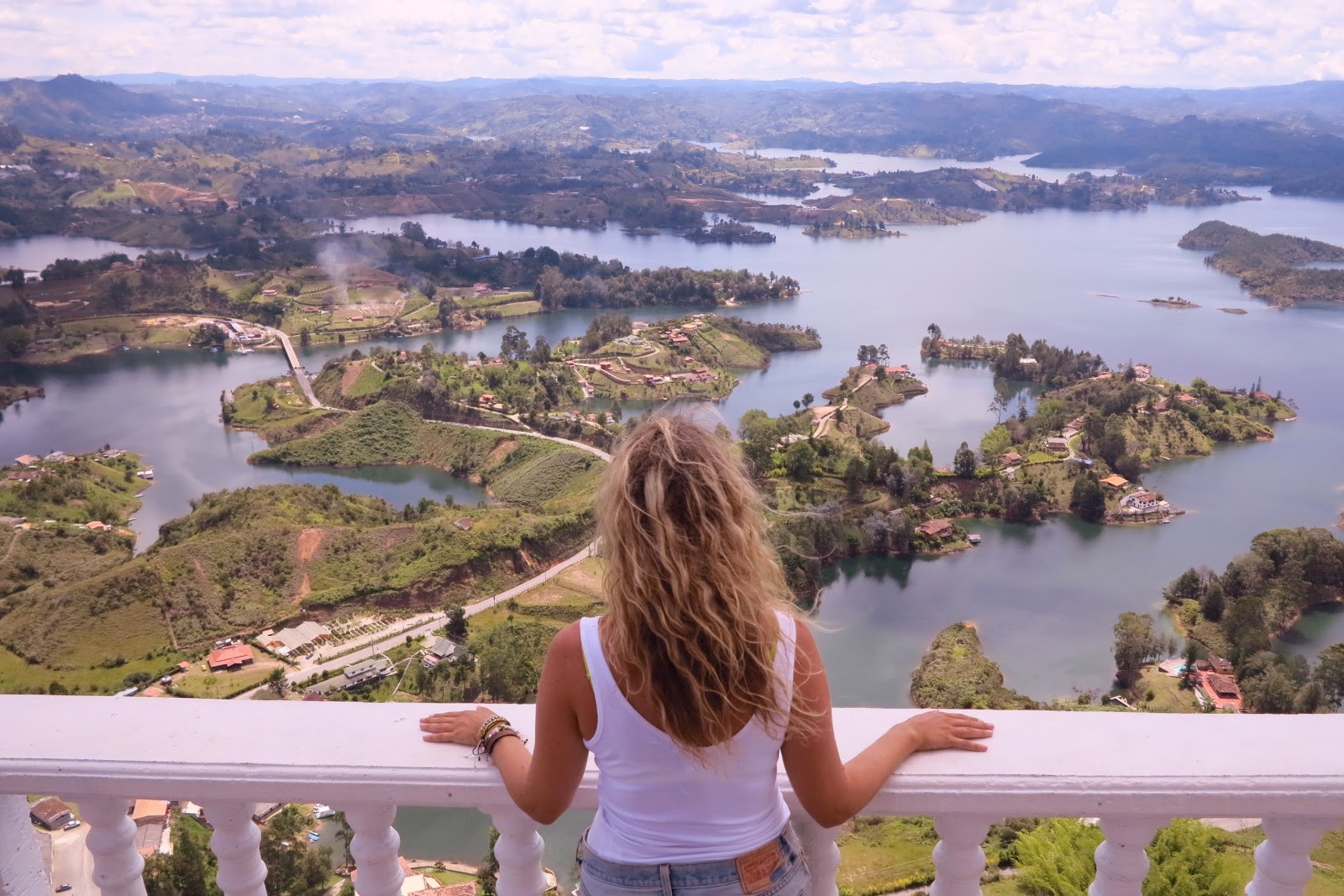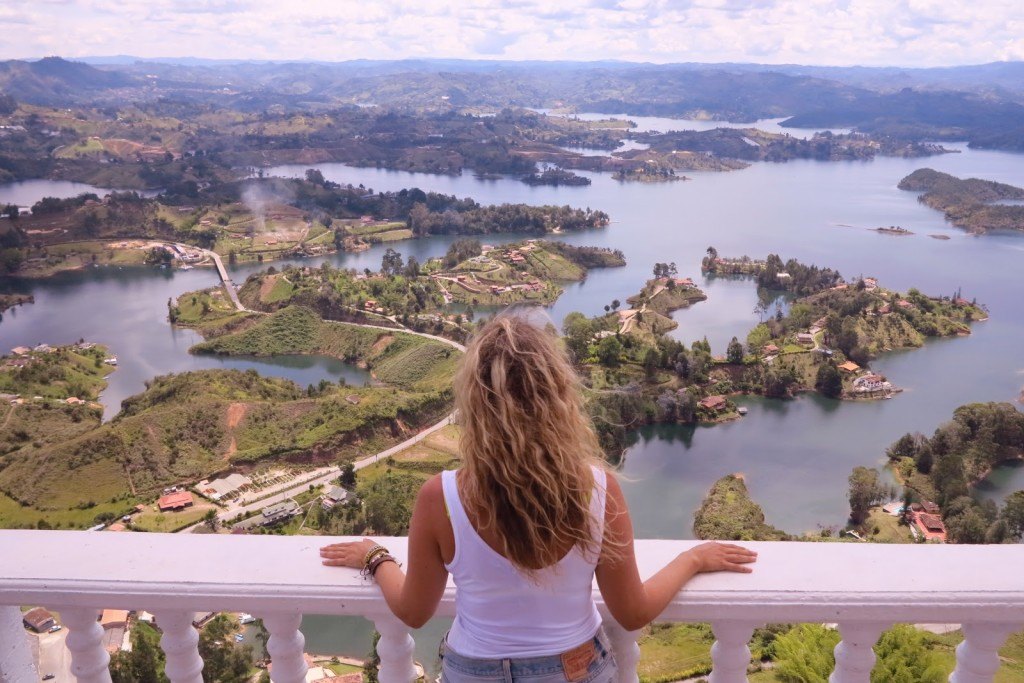 I once met a girl named Courtney while I was travelling through Nicaragua. She was tall and rail thin, her body covered in tattoos. From Seattle originally, we met on a volcano-boarding tour just outside of Léon, a small colonial city where all the buildings were painted dark pinks and greens and blues. We'd spent the day climbing the volcano Cerro Negro and then riding on sleds down the side of it, hurtling ourselves down the soft black ash.
"I just got this one before I left for Central America… look." She instructed me to pull down the back of her t-shirt, revealing sprawling script across her shoulders. I recognized the words; it was a travel quote.
"The world is a book, and those who do not travel read only a page."
I had heard the travel quote a few times before, seen it on a mug or read it on a blog. This was before it became one of the most popular travel quotes splashed across the internet, found on thousands of Pinterest boards, the text always written over the image of a pristine beach or a young woman standing on a mountaintop, her blonde hair blowing in the wind (ahem… see above).
"Oh cool, that's a good one," I said back, because I didn't know what else to say. We were sitting at the base of the volcano now, drinking cold bottles of water after a hot and adrenaline-filled day. The conversation took its usual course, and we chatted about our past travels, about our future travels, and about the things we'd always wanted to do.
"I'm travelling by bus and boat from Belize to Brazil," I told her. "I just… I just love travelling. It's so exciting, you know?"
"Oh, I know, it really is. I mean, we just boarded down a goddamn volcano in Nicaragua!" she laughed.
"How crazy is that!" I laughed back. "Definitely one to remember. I feel so lucky to be here."
"Don't sell yourself short," Courtney responded, wiping her forehead with the back of her hand. "I mean, luck didn't get you here, your wanderlust and your determination did. I hate it when people call me lucky… I worked damn hard to get where I am right now. Hey, look!" she pointed to her left, where a green iguana sat lazing in the sun, its eyes closed.
Though the conversation turned to something else, I thought of Courtney's words later, and again when I saw her in the hostel, her maxi dress revealing the tattooed quote on her back. I liked her – she was adventurous and easy to be around – but I felt distant from her, too.
I agreed that it had taken hard work and determination to get me where I was, but I also thought it took quite a healthy dose of luck.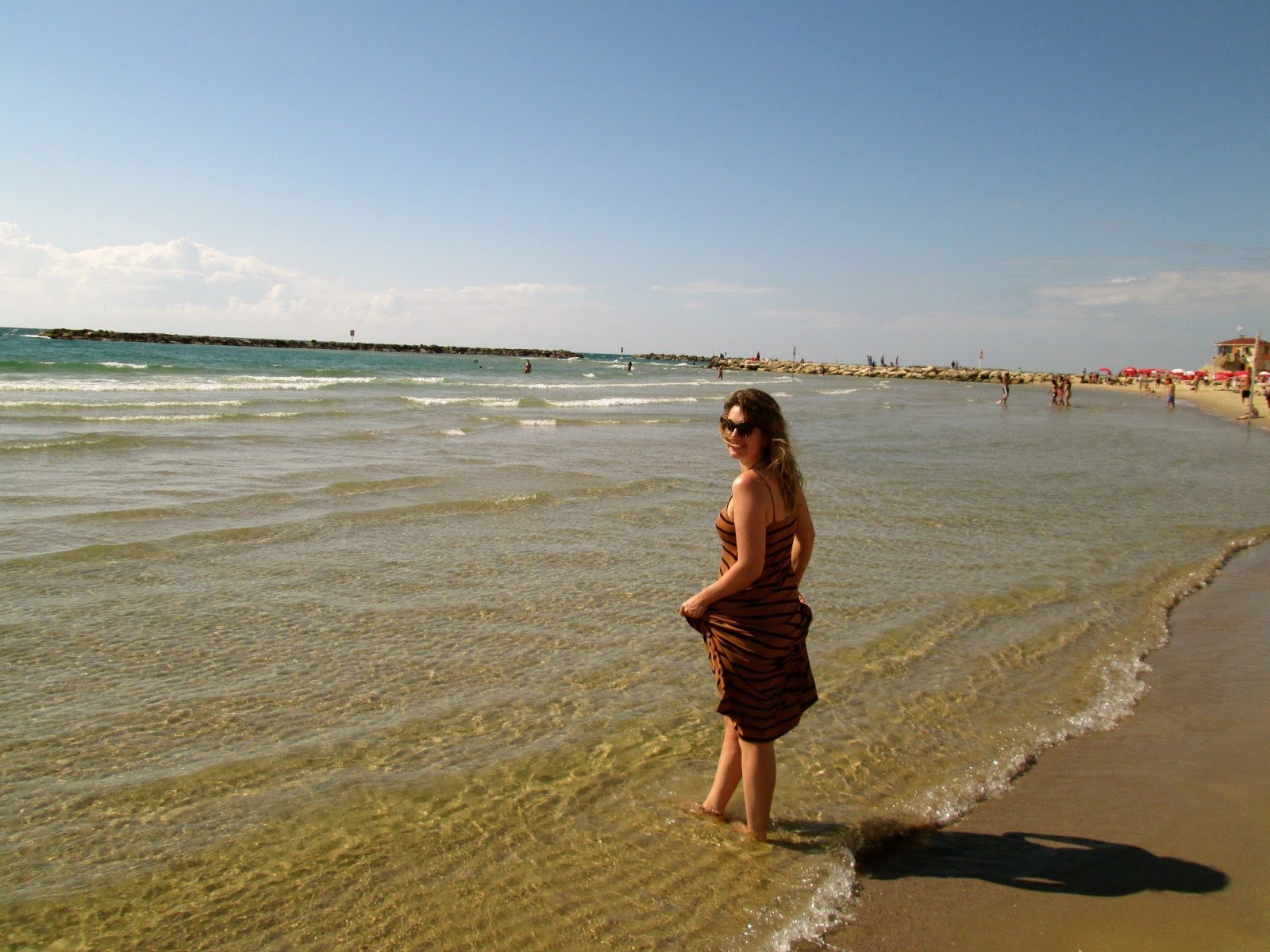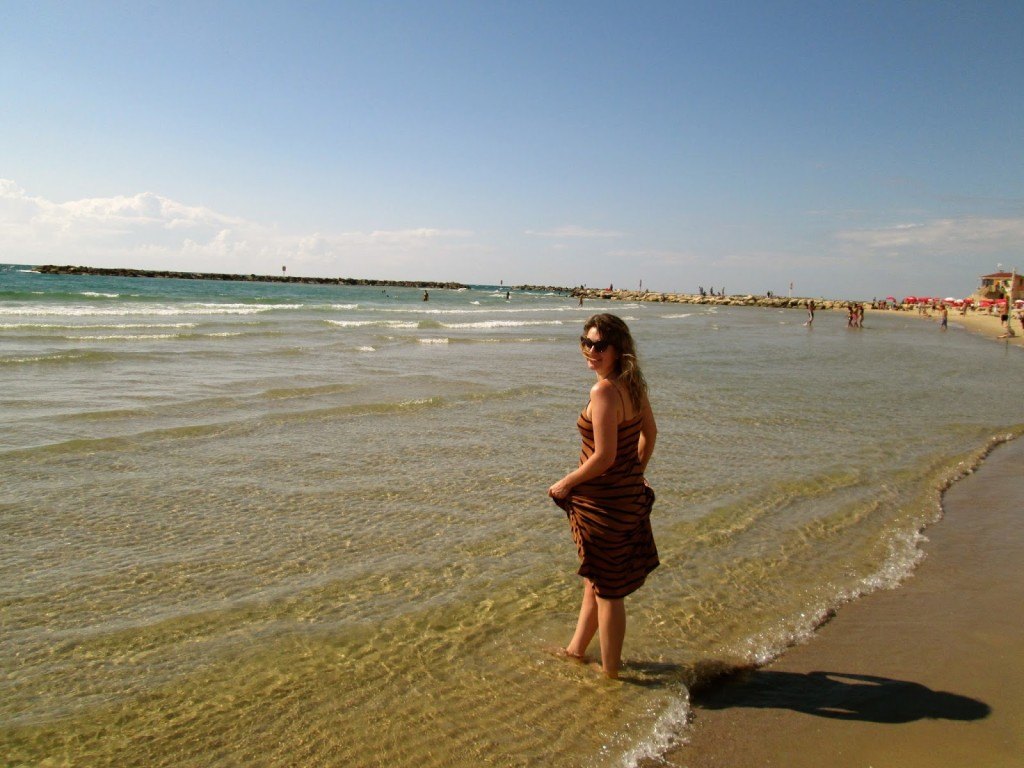 I've been thinking about that a lot lately – about travelling and privilege and the incredible fortune to be able to follow my dreams. My good friend Oneika wrote a brilliant post last week called "Stop Pretending Everyone Can Travel", which I believe is a must-read (and which definitely inspired this post).
(And while I'm fully aware you don't have to be "rich" to travel, this video seemed fitting. Thanks to Anna who reminded me that it exists!)
Back when I was in South America, I took some Spanish lessons in Guatemala and Bolivia. While I've sadly forgotten a lot of it by now, at that point I was fluent enough that I could carry on conversations in topics beyond my favourite colour or how many brothers and sisters I have.
One of the people I talked with most about these advanced topics was my Spanish teacher, Maria, who I studied with in Sucre. Though it was more than three years ago, I remember having a conversation about that very quote: The world is a book, and those who do not travel read only a page. For the sake of this post, let's assume that the definition of travel is indeed a traditional one from a tourist's standpoint: to go on an adventure or holiday, the main purpose of which is pleasure.
"I don't like the quote," Maria told me one day. We had been discussing my life thus far, and I had explained how I had just spent the better half of the past decade travelling. She had brought up the quote, as another student who was backpacking through Bolivia had told her about it.
"I don't get to travel very often; I've never even been to Chile. I am one of those people who might only read one page in life. But you know what?" she laughed. "I like my page. I have a good job and a wonderful family. I am not sick or struggling. We all have different paths in life. Just because I don't travel doesn't mean I'm not happy."
I've talked about this before – the danger of someone else's dream. We don't all want to travel, and to imply that not wanting to do so means you're any less of a person is, in my opinion, elitist and pretentious.
Not only that, I believe the quote crosses over into dangerous territory when one thinks about it on a deeper sociological, political, and economical level. The quote is basically saying that those who don't travel are closed off or inexperienced, perhaps implying a lower level of education or worldliness.
And last time I checked, most forms of travel were pretty damn expensive, even on a budget. Most of the world can't afford to travel for pleasure – even if they really, really want to. It's not always as easy as following the tips for saving money even I've recommended on this blog; most people in the world don't spend money on extravagant things like cocktails and brunch in the first place, so saying that you'll be able to save a lot if only you cut these things out of your life is a bit of a moot point for people in that situation.
A lot of people – if they're even able to obtain a passport – cannot travel as freely as those of us with, in my case, a Canadian passport. Travelling is easy for me to do – I can book a trip to Prague this weekend if I feel like it, because I know I have the savings to do it and I won't require a visa to go. I also don't have any dependents nor do I have a physical or mental disability that may limit the way I travel. Most of the world does not have this luxury.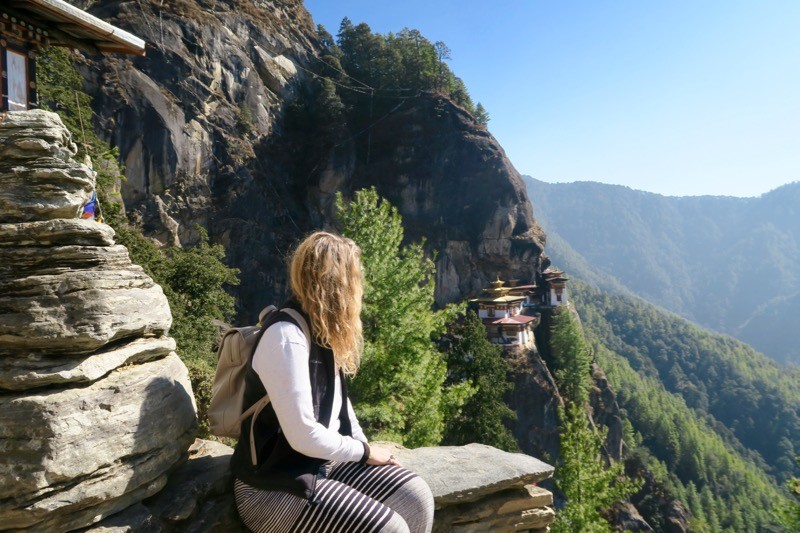 Don't get me wrong – I regularly write posts that encourage people to travel, and I really do believe it is one of the most amazing things on so many levels. If it were up to me, every single person on this beautiful planet of ours would be able to do whatever the hell they wanted to do, but I'm well aware that's not the case.
All I'm saying is that it's important to remember that those of us who can indeed travel and/or know that it's a possibility – those of us who are allowed to entertain even the mere wisps of wanderlust – are pretty damn lucky in the first place.
Of course, it also take a lot of hard work and determination to actualize those dreams; I'm not saying that my Canadian passport and my middle-class background automatically meant that I was able to do all of the travelling I've done, but they certainly gave me a leg-up. If I had been born to a poor family in an under-developed country, there's no way my life would have unfolded the way that it has.
And so I think back to Courtney, and to all the other travellers I've met who have so adamantly told me how they hated that word – lucky – equating it to winning the lottery or something beyond personal control. But I am lucky. Very few people can just give everything up and go travelling the world, knowing that, if it didn't work out, there'd still be options waiting at home.
That's what my privilege gives me: it has given me another way out. Not once in my life have I thought that all would be lost. Instead, I've been taught that if I worked hard enough I could accomplish anything, and, in the back of mind, I've also always known that if I failed miserably I could stay with my parents for a while until I got back on my feet. The fact that I even had the option to work to save money (meaning I was able to put aside part of my paycheque for something other than rent or food or medical bills) makes me one of the lucky ones, too.
Many people – people whose countries I've visited – will live lives of poverty and hardship, will work their entire lives for somebody else's profit. I was born a healthy, white, able-bodied, cis-gendered, heterosexual, middle-class woman with a Canadian passport, making me one of the most privileged people in the world. If that isn't winning the lottery, I don't know what is.
So no offence to the author of the travel quote, but I'm not the biggest fan of their words. The world is a book… and each of us has our own story, each of us will read that book differently. I'm never going to forget how amazing my book has been so far, and how lucky I've been to choose how it's been written in the first place.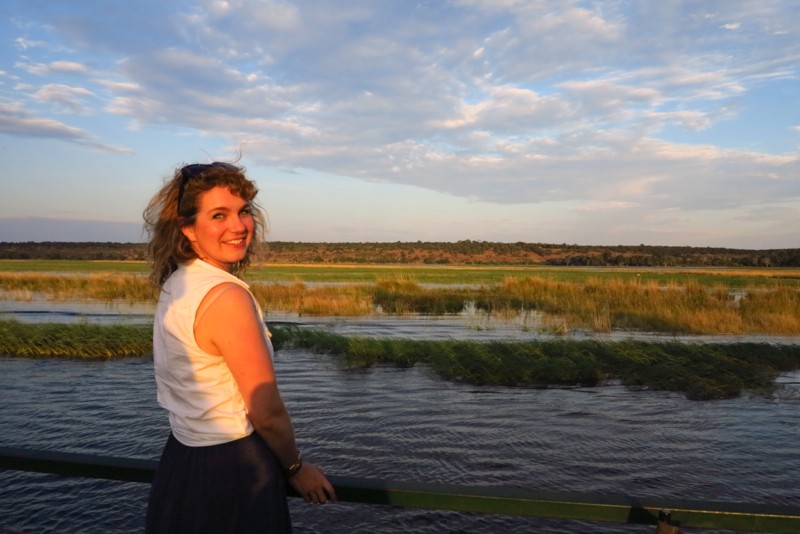 Once again, I'd like to thank Oneika for writing such an honest and intelligent article. Sections of this post come directly from the book I've just written, and she inspired me to post them on the blog, too.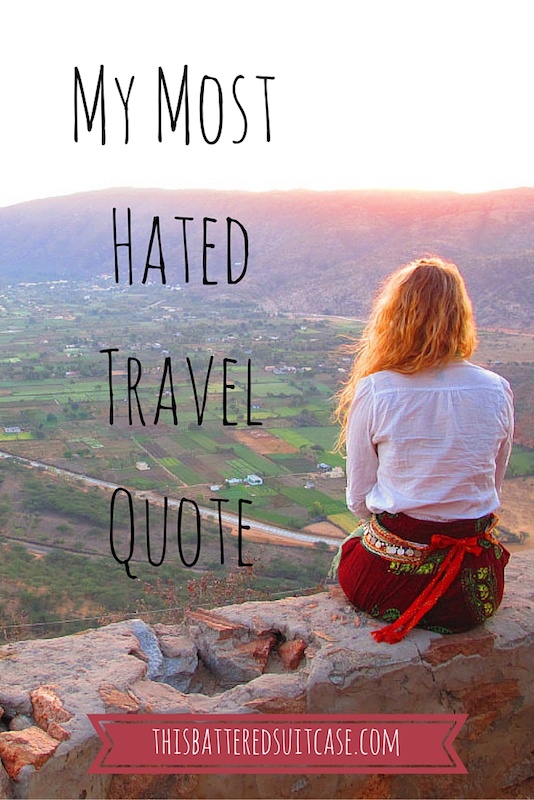 What do you think of this quote? Are there any others that you don't particularly like?