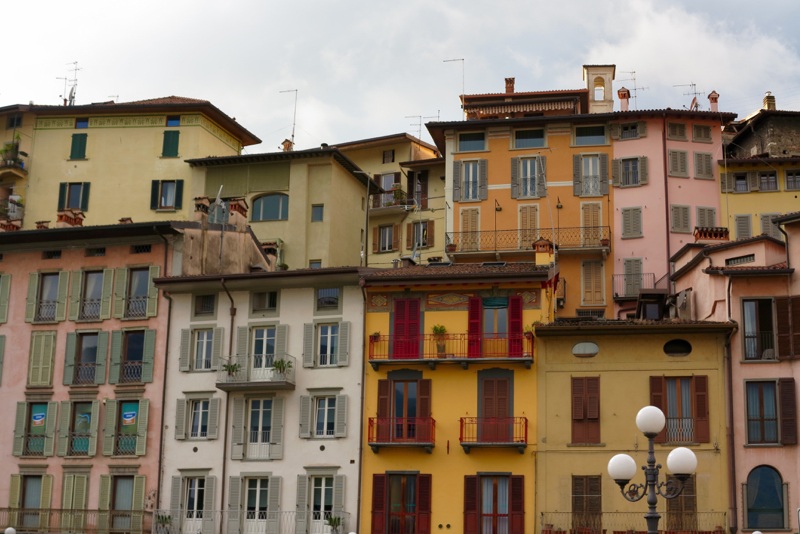 For some, Italy is an immediate, instantaneous love. It's not hard to see why this happens – it's a country of romance, of rich food and velvety wine, of Tuscan villas and cobblestoned towns. It has lakes and mountains and islands (oh those islands). It has a language that dances off of the tongue, a culture that invites passion and creativity.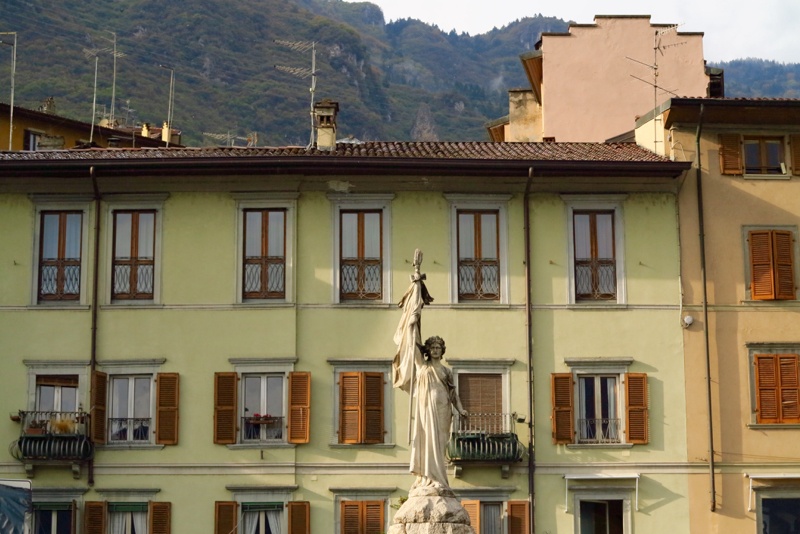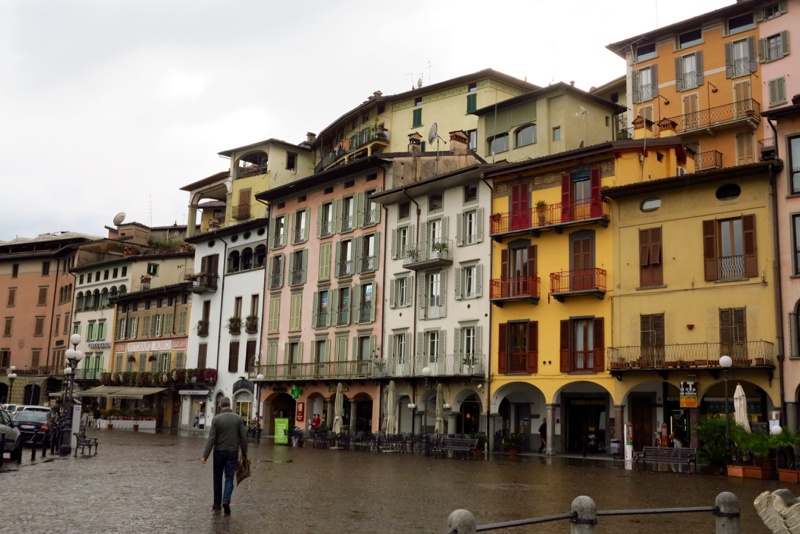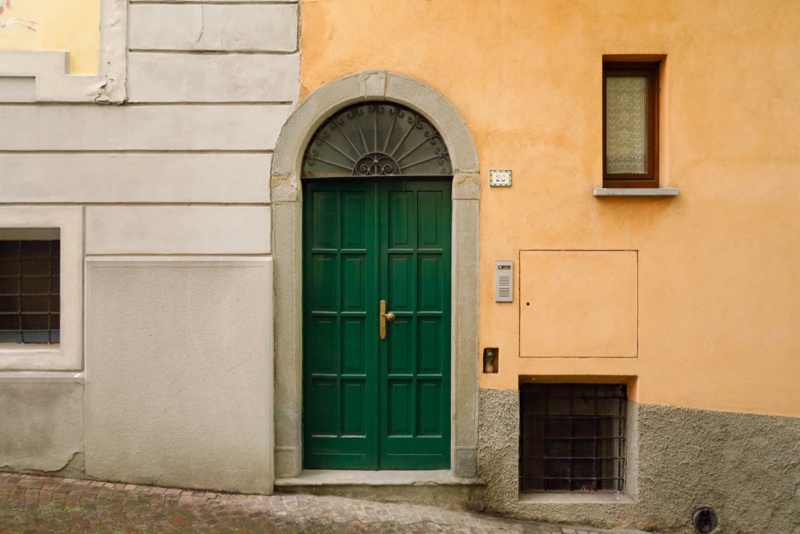 I was one of those people who fell hard and fast, wooed by Florence and Venice when I was only 22. In subsequent visits, to Rome and Basilicata and then to Bergamo, this love grew even deeper, ignited by the easy, relaxed vibe of glasses of wine in the city square, church bells ringing in the background, that blissful time of night when everything – people, street lamps, music, plates of delicious food – seems to come together in perfect harmony. Italy is a country that, to me, is endlessly fascinating, filled with a seemingly never-ending list of places to see and things to do.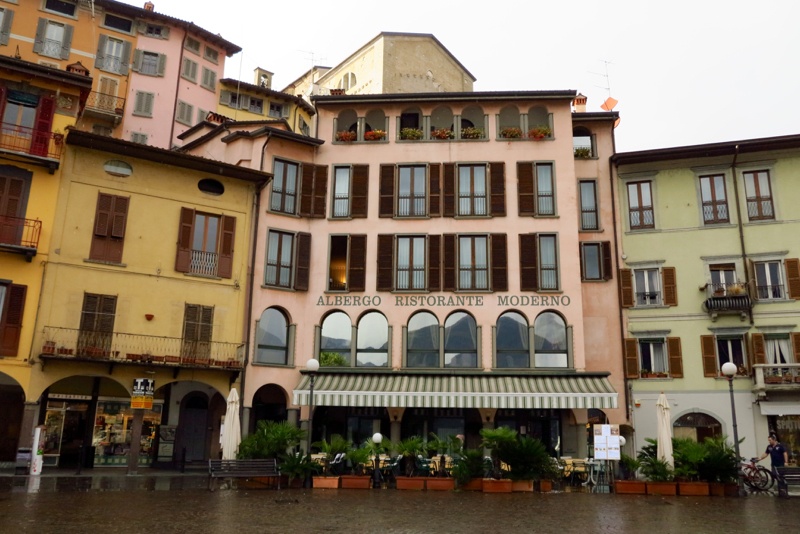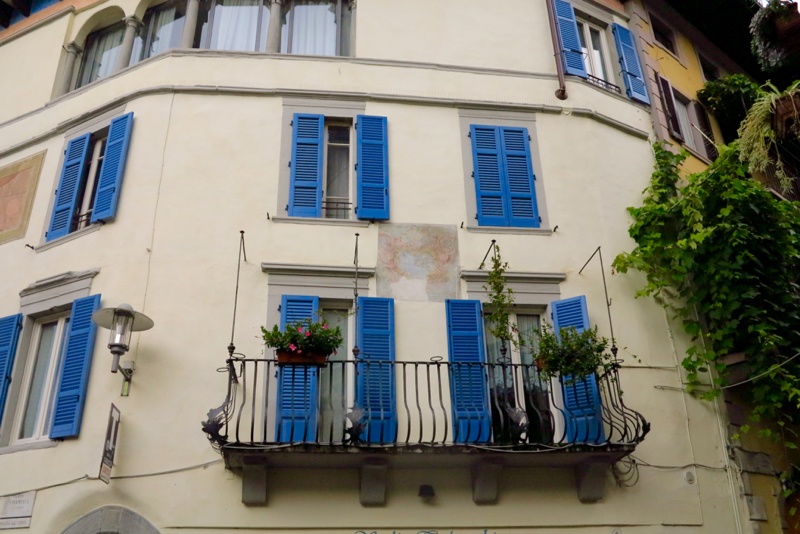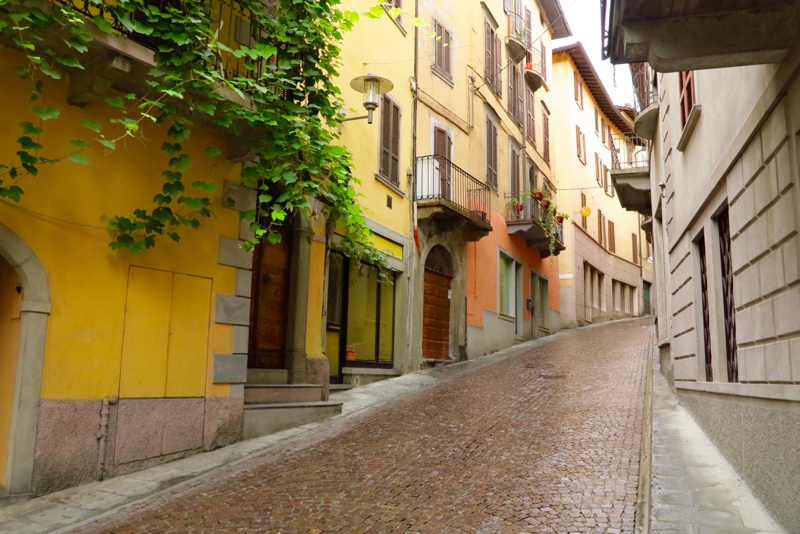 On my last visit to Italy I spent time in the region of Bergamo, about 40 kilometres from Milan, near the top of the country. While I mostly stayed in the city of Bergamo itself, I took a few day trips to smaller towns around the province. One of those was the little town of Lovere, found at the northwest end of Lake Iseo. While many people have heard of Lake Iseo's neighbour Lake Como, Iseo is a stunning backdrop to towns like Lovere, where colourful houses stand out against the verdant green hills and still waters.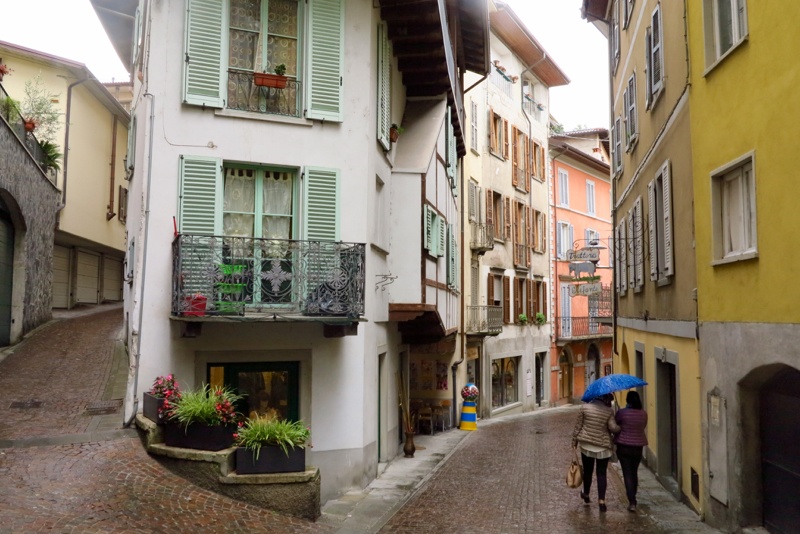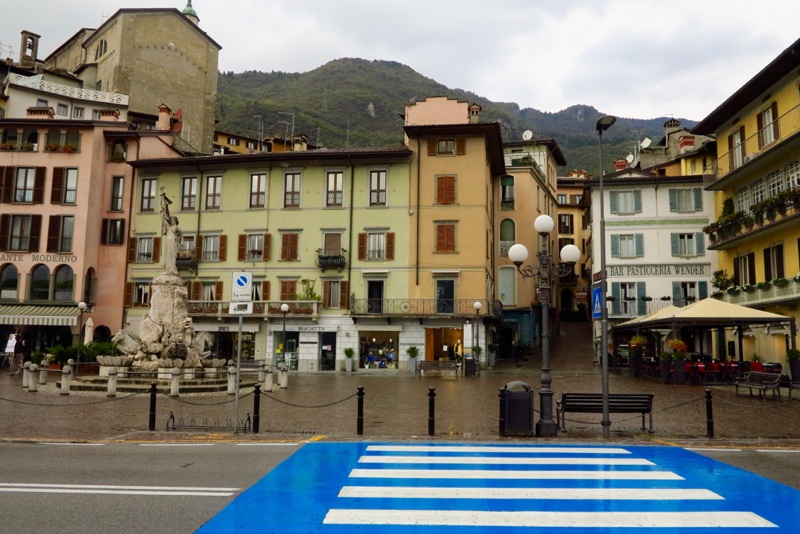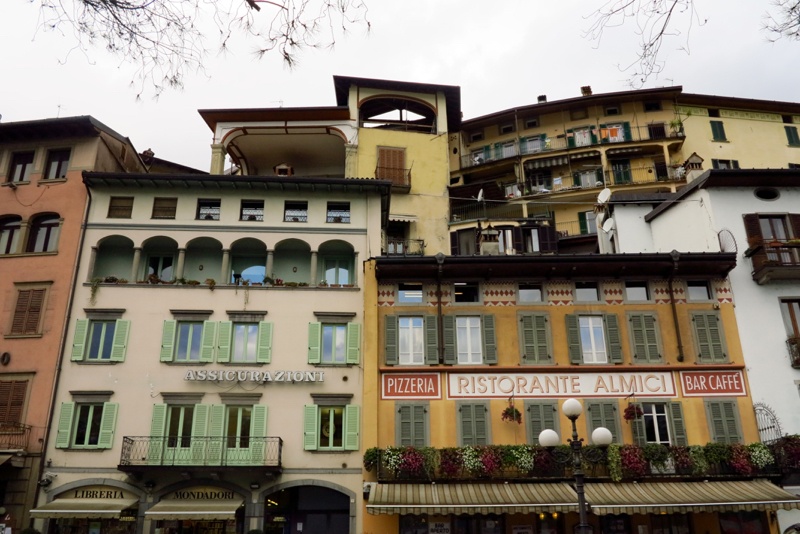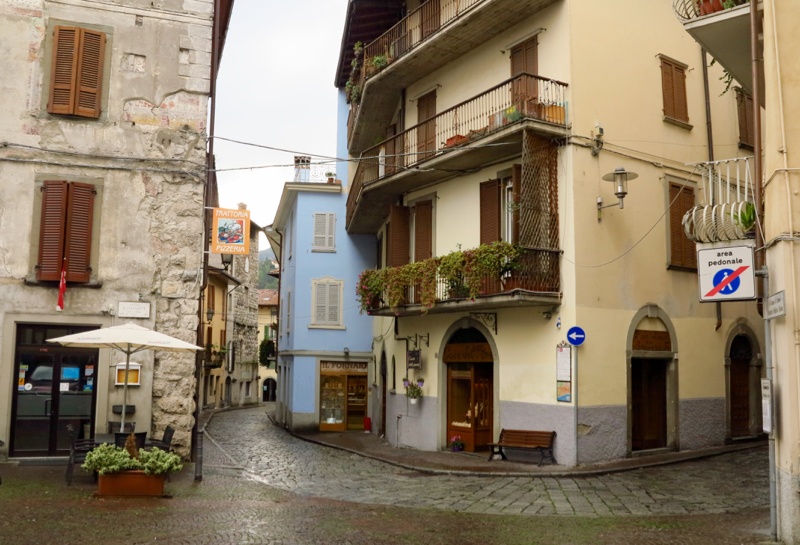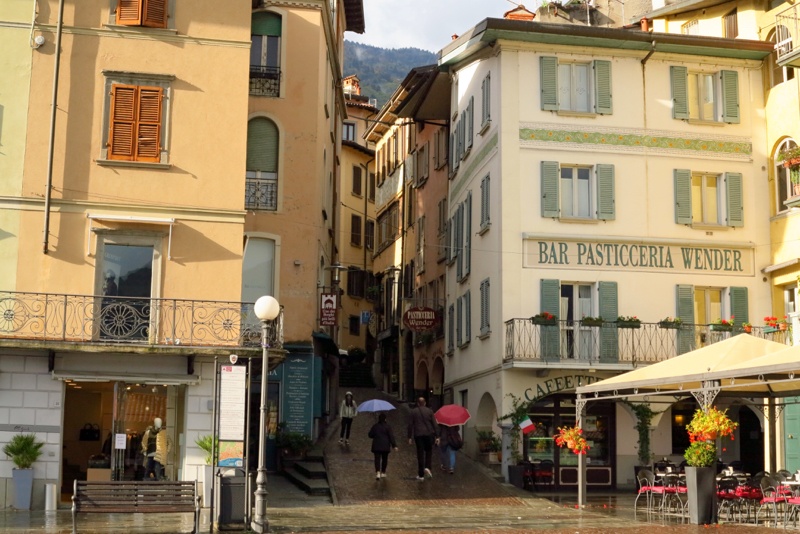 One of the reasons I love travelling so much is because of towns like Lovere. Before visiting Bergamo, I didn't even know it existed; to my knowledge, I had never read about it or seen photos of it. And yet, when I arrived on that rainy day, it immediately spoke to me: the green and blue shutters on the houses, the cool air coming down from the mountains across the lake, the small coffeeshops in the centre of town serving afternoon espresso. It was the kind of place that made you want to stay longer, made you want to explore its streets through every twist and turn.
As I walked through town, stopping nearly every few meters to snap another photo, the rain eventually stopped and the sun came streaming through the clouds, just in time for a boat ride on the lake. It was the kind of day – the kind of place – that made me remember just how much I do love this country, and just how much more I need to discover.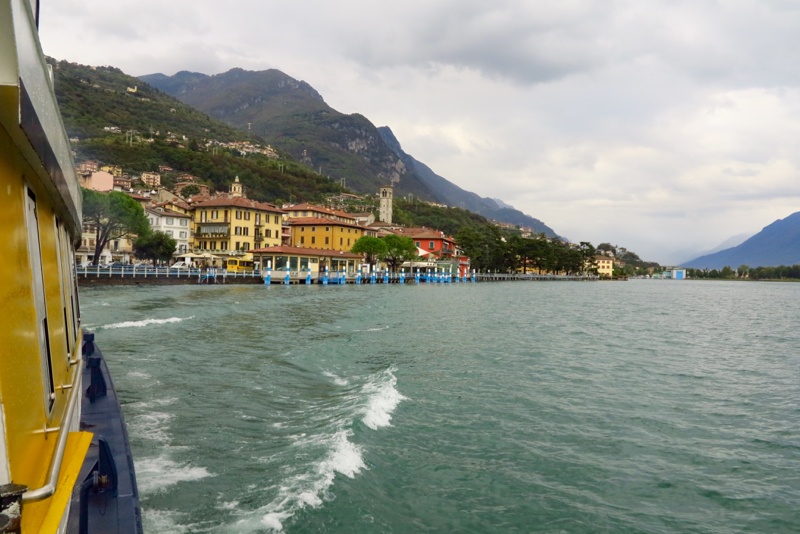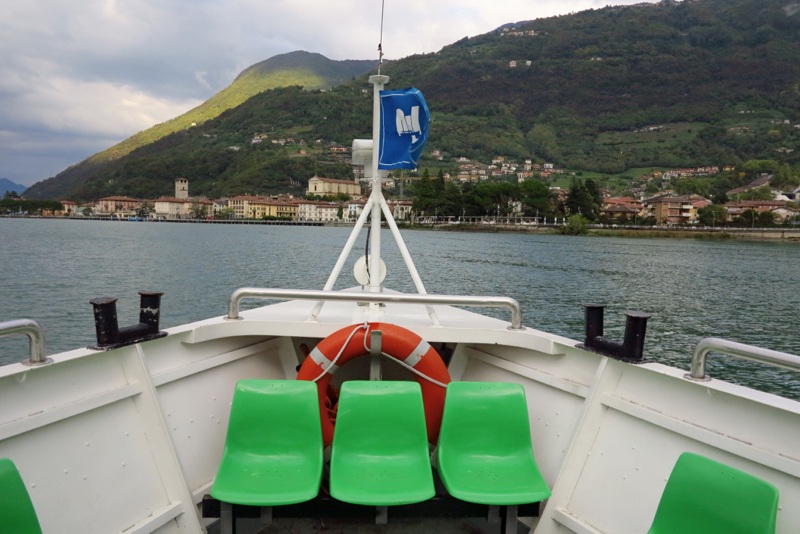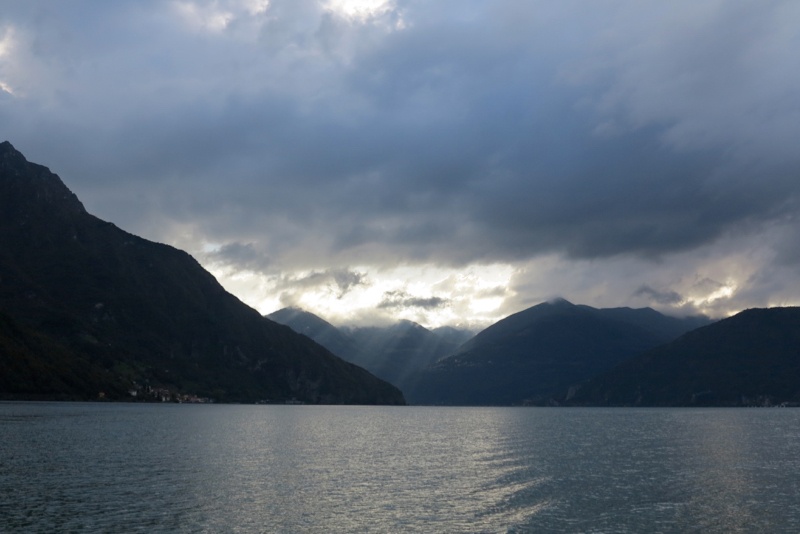 If you find yourself in Lovere (and I recommend that you do, if you have the chance), there are a few things to do in town: visit the church of Santa Maria in Valvendra, which was built in 1473, or the church of San Giorgio, built in 1263. If you're into your Italian art, there is a gallery called Accademia de Belle Arti Tadini that has the work of many well-known Italian artists. I'd also recommend taking a boat ride on the lake, which is absolutely stunning. There is also the Torre Civica which allows you beautiful views over the region in every direction; I wish I had had time to do this when I was there. TripAdvisor has a good list of the best restaurants in Lovere, though I always think it's hard to go wrong with Italian food.
While there are a few hotels in Lovere, you can easily get there from Bergamo (an hour's drive away, and there are public buses that will get you there if you don't want to hire your own car). Lovere is a 45-minute drive from Orio al Serio airport, the main airport in the region, and an hour and a half drive from Milan.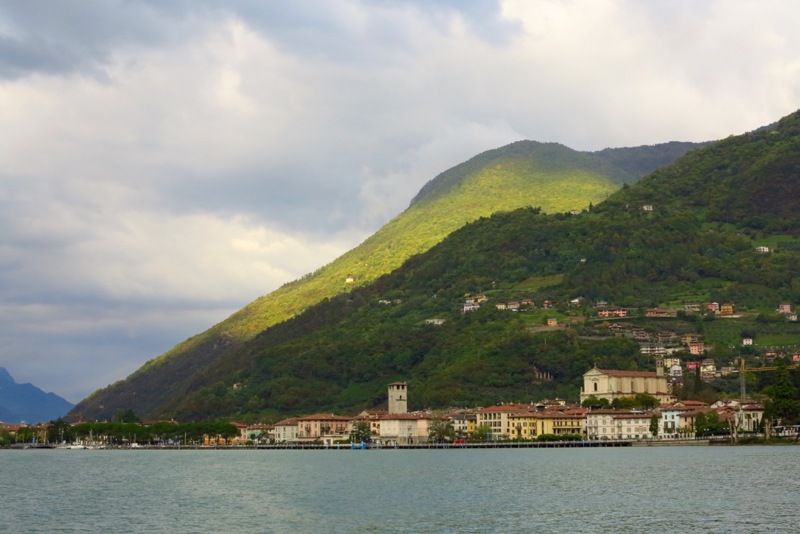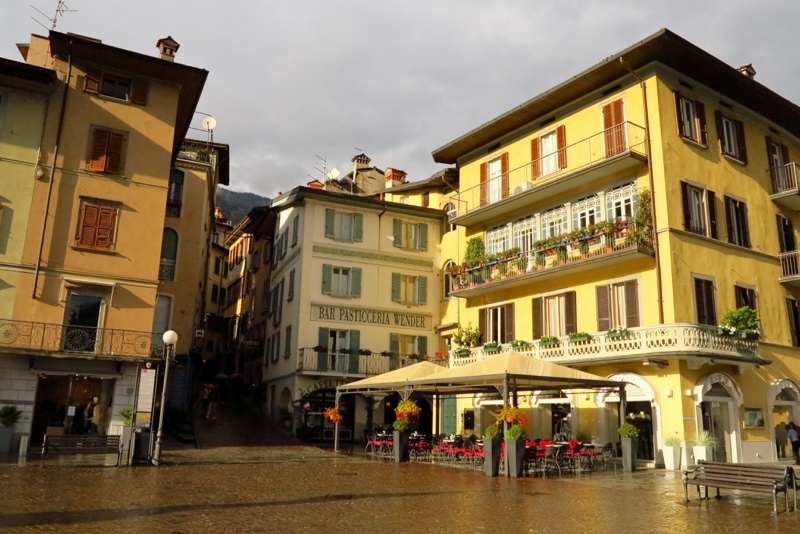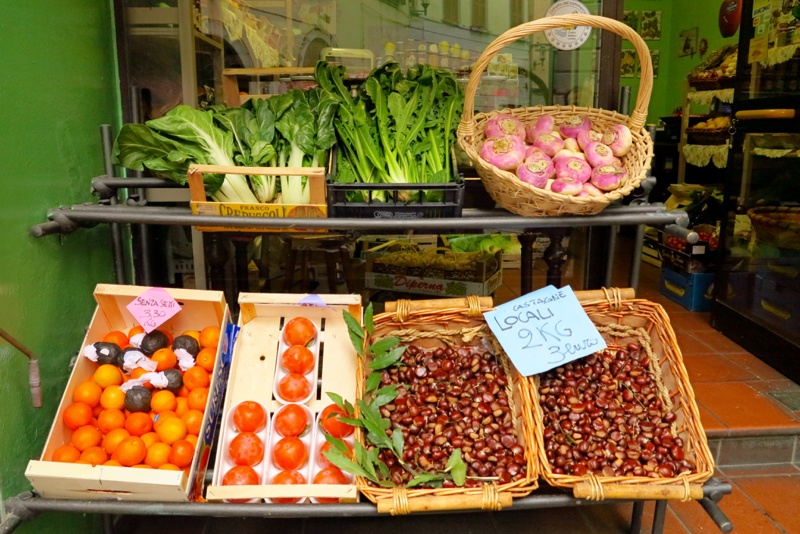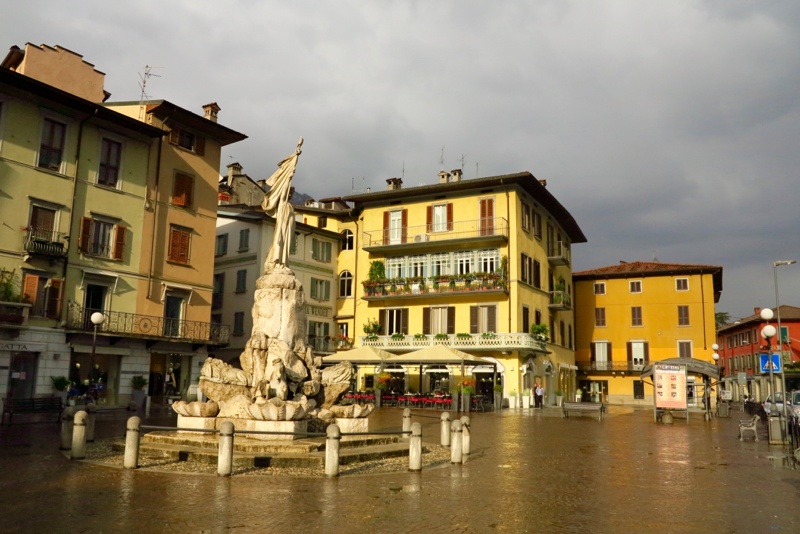 For more on the region of Bergamo, and for more photos of Lovere, check out Bergamo in the Rain and On Travelling and Growing Up. Many thanks to Visit Bergamo for hosting me in their beautiful part of the country.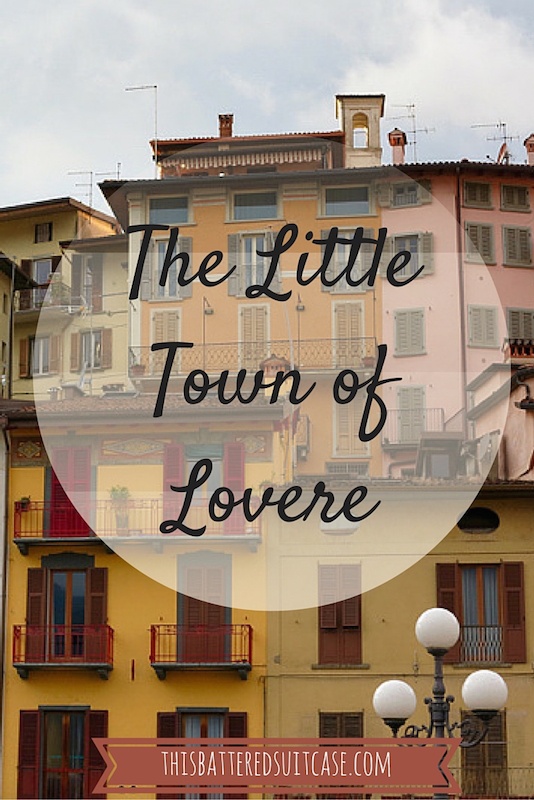 I just started creating Pinterest images… you have been warned
Have you heard of Lovere? Does it look like the kind of place you'd like to visit?