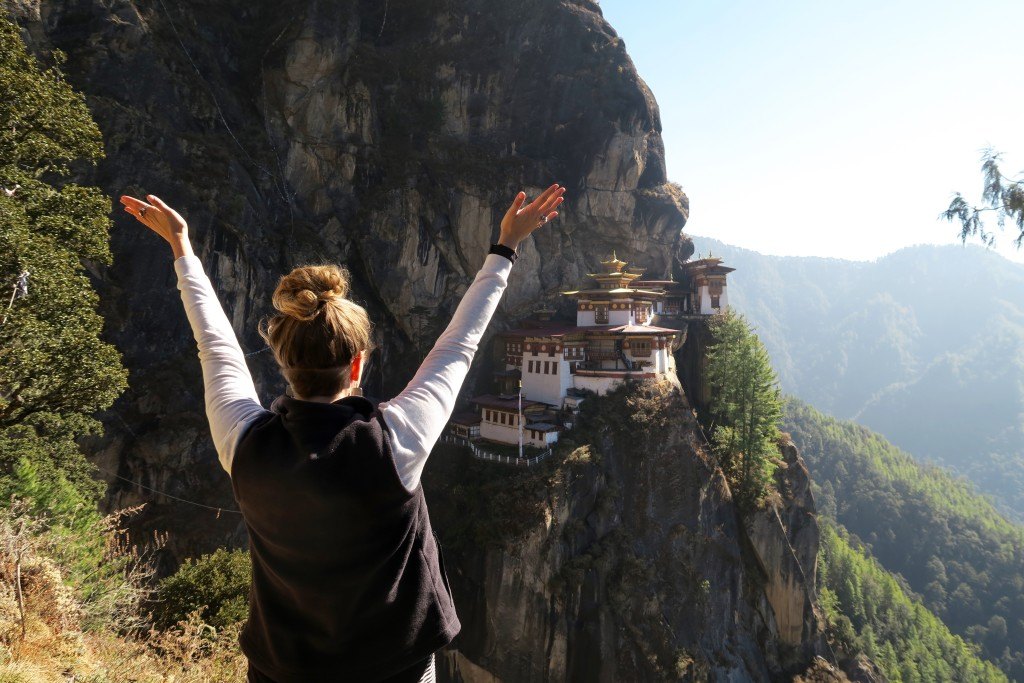 I'm a solo female traveller. I used to avoid that term; it wasn't the implications of that label that made me a bit wary, but the fact that it was a label at all. I also used to shy away from the term travel blogger, because that implied that I knew about things like SEO and social media and affiliates (just a heads up… I'm still not exactly an authority on any of those subjects). As you may or may not know, despite being a part of a few travel blogging groups and going to a lot of travel blogging events, I don't currently make any money off of this site. I go on the occasional media trip and the blog has opened numerous doors for me career-wise, but the absolute best thing this blog has given me – much more than anything tangible – is friendship. While I've connected with so many incredibly inspiring and supportive readers, I've also been able to connect with hundreds of other travel bloggers, especially in the past few years.
When I was growing up in Winnipeg, Manitoba, a mid-sized city smack-dab in the middle of the Canadian prairies, I used to lose myself in books – they were a way to take adventures. Later, in my teenage years, I became completely obsessed with the idea of travelling. I studied maps, I read National Geographic magazines, I watched as many travel documentaries as I could. And while I come from a family of travellers – my parents lived in a van in Europe in the 70s, and my sister went backpacking with friends around Australia and Asia just out of high school – most of the people I was seeing on TV or in magazines were men. I hadn't yet discovered women like Freya Stark or Dervla Murphy, and blogs weren't even a thing. The travellers I saw were weather-beaten and bearded, their names Pete and David and Jack. One of the first real backpackers I met, the one who helped actualise my wanderlust, was also male.
It's weird to think that, only a decade ago, it was still fairly unusual for a woman to go travelling on her own. Other than my best friend from university, I didn't know any other young women who were doing the same… not until I got out on the road, that is, and not until I started reading travel blogs. Over the years, I've travelled to nearly 90 countries, with almost two thirds of those including some form of solo travel. While I'm still occasionally given that, "Really? You're on your own?" look by some people, I've noticed that more and more people are accepting the idea of women going out and exploring the world, with or without someone by their side.
Which brings me to this list. This is a list of some of the most amazing, adventurous women I know, all of whom have travelled solo at some point in their lives. And while there are dozens of other female travel bloggers I could include (not to mention all of the wonderful and inspirational women who aren't travel bloggers) I've complied this particular list for two reasons. Firstly, I think they're all fantastic role models for other women who are thinking of travelling; I certainly could have used their blogs as inspiration when I was that teenage girl in Winnipeg, wondering if anyone else was as consumed by wanderlust as I was. Secondly, I personally know all of these women. Oh yes. This list is completely and totally personal and today, on International Women's Day, I just really wanted to highlight some of the awesome ladies in my life who are out there proving that women are strong, capable, hard-working, and innovative. Every single one of these women is a friend; I talk to them often, I talk to them offline (can you believe it?!), and I even travel with some of them. They are women who probably would not have come into my life without travel blogging, which is why I say that friendship is the best thing I could have possibly gained out of blogging.
So, without further ado, here are fourteen amazing female travel bloggers – they are travellers, they are businesswomen, they are photographers, they are writers, they are innovators, and, to me, they are inspirational. They also happen to be my friends. This list is by no means exhaustive, but it's a start.
Kasha Dubaniewicz from Lines of Escape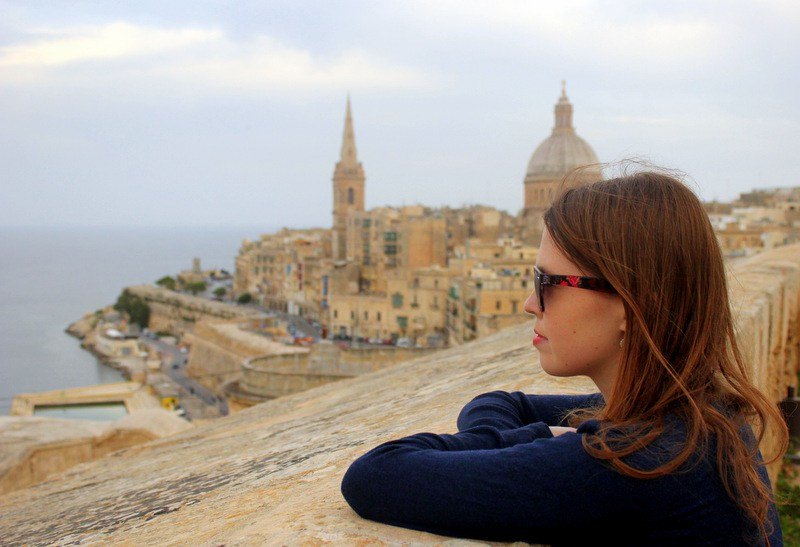 Kasha and I have known each other for a few years; we met at a party for a mutual travel blogger friend. We've even worked together for the last year, and sit side by side! Originally from Cape Town, Kasha has become one of my closest confidants – she never fails to give thoughtful advice. Her blog is a great resource for travel around the UK and the rest of Europe, and she's recently started opening up with more personal posts, including one on how travel helped her deal with depression. Her writing is wonderfully detailed and evocative, and I always look forward to her posts.
Kate McCulley from Adventurous Kate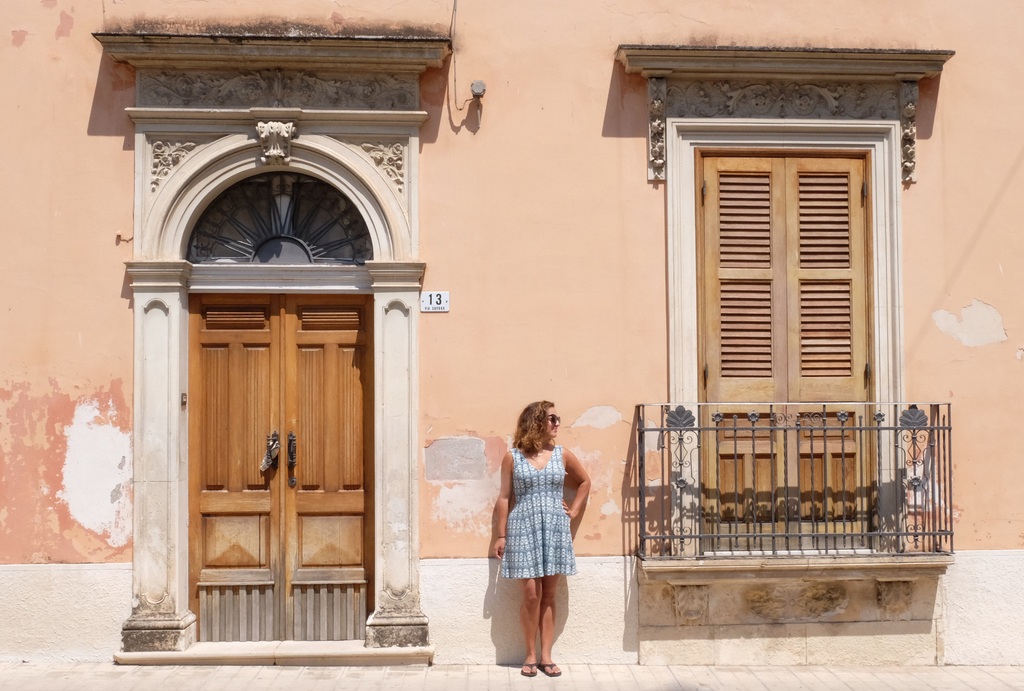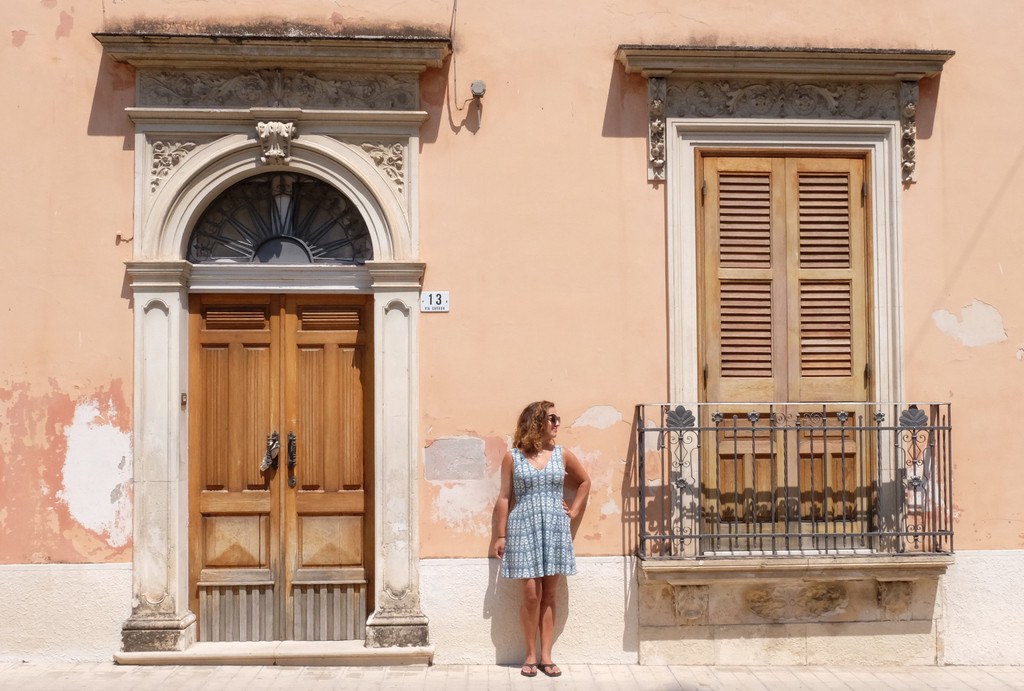 Kate's was one of the first travel blogs I ever read, back when I was backpacking around Southeast Asia in 2011. Though I'd been blogging since 2003 (gulp) I wasn't really aware of the travel blogging scene. Fast forward four years and Kate and I ended up travelling in Thailand together – crazy how this world works! That trip solidified our friendship and I would love to travel with her again. Not only does Kate write extensively about solo female travel (her blog is an incredible resource), she's fiercely independent and not afraid to share her opinions, and I love those things about her. Her recent post on privilege is one of my favourites.
Oneika Raymond from Oneika the Traveller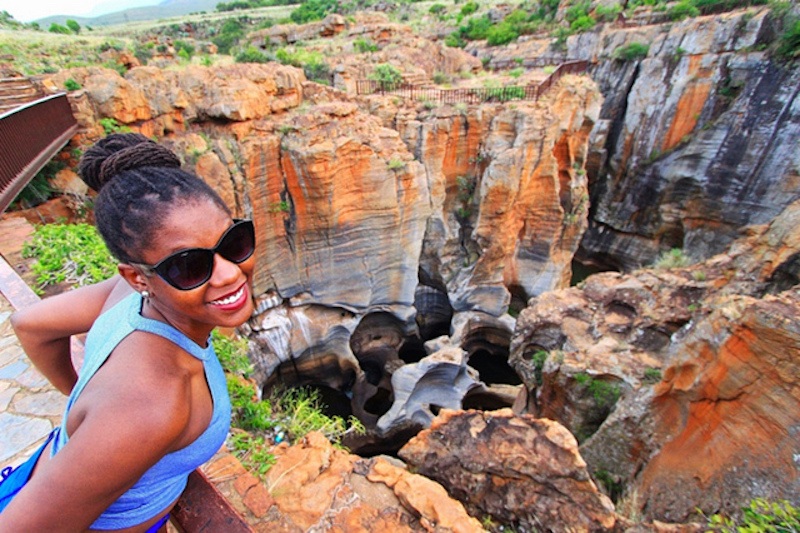 I've been reading Oneika's blog for years and years; she's actually one of the first travel bloggers I met in real life, back before I'd been to any sort of blogging conference or meet-up. We've since become very good friends, and are planning to travel together this summer. Extremely well-travelled, she has lived all over the world; not only that, she's funny, stylish, and ridiculously intelligent. Her recent post called Stop Pretending Everyone Can Travel is one of my favourite blog posts of all time, and one I think every traveller and/or travel blogger should read.
Candace Rose Rardon from The Great Affair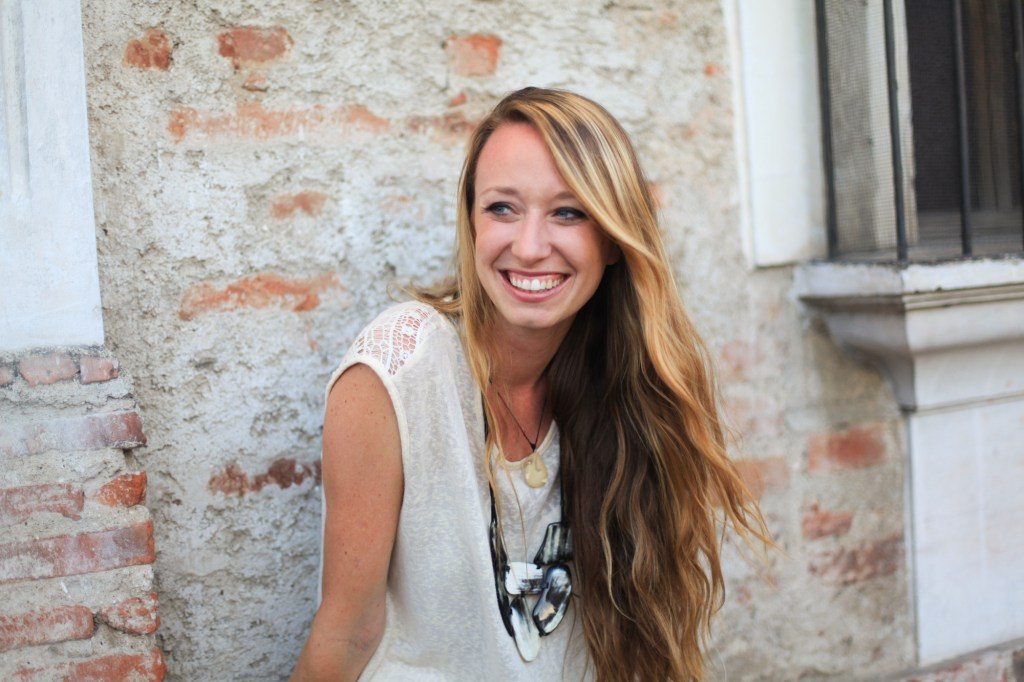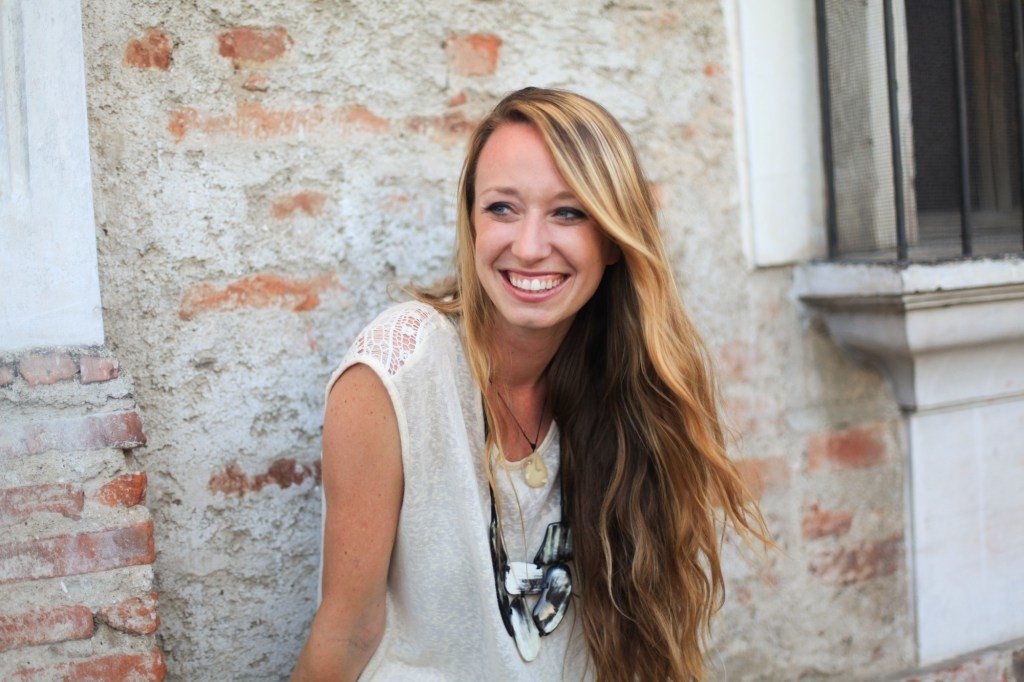 I met Candace over two years ago in Dublin after following her blog for quite some time. She's an extraordinarily talented woman, not only as a writer but as an artist, and she's known for sketching her way around the world. Since Dublin, we've hung out in Athens, Madrid, and in London, and I look forward to any time I can spend with her – she's full of beautiful stories and just radiates good vibes. She even helped create one of the absolute best gifts I've ever given: a map of where my mum and I have travelled, which I presented to my mum on her 65th birthday.
Helen Davies from Helen in Wonderlust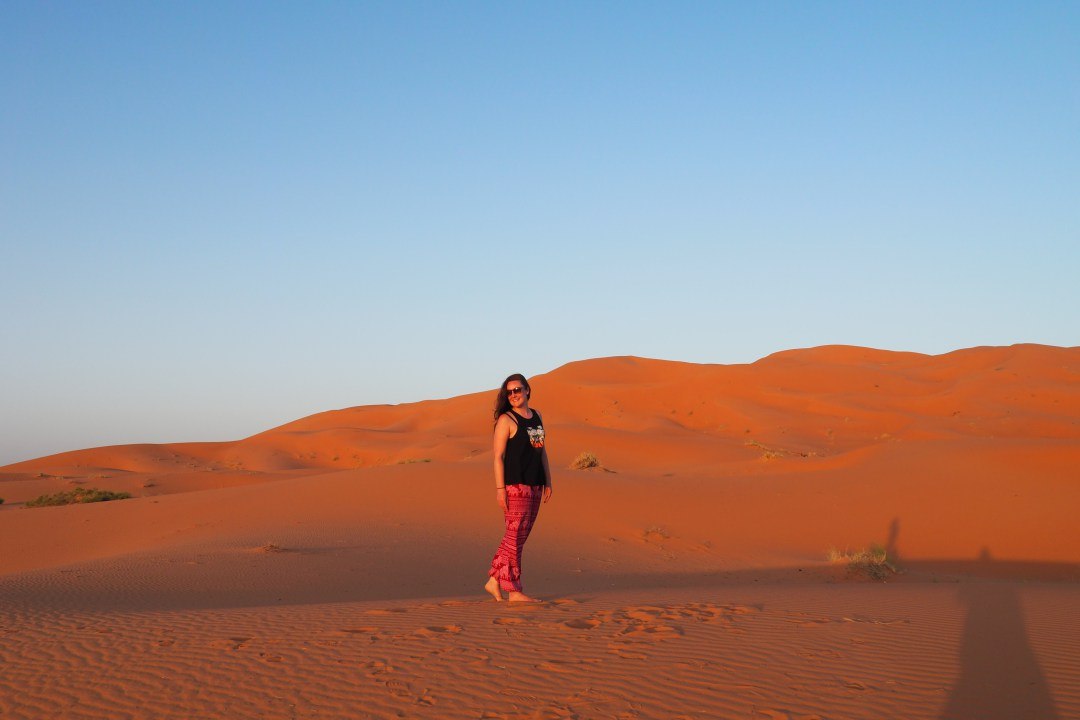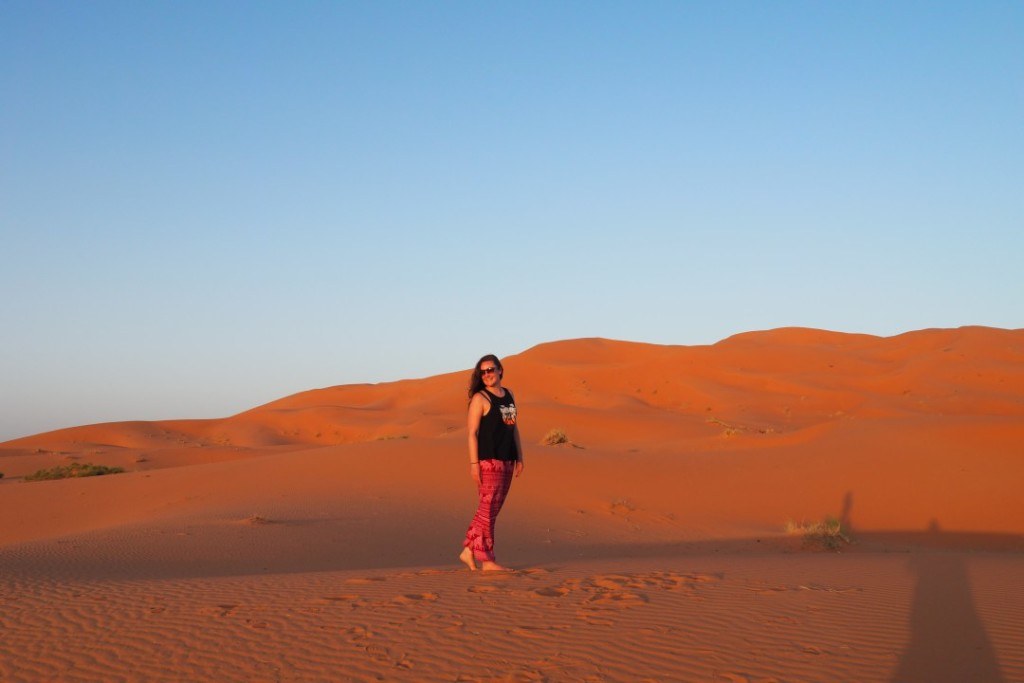 Helen first emailed me nearly three years ago, saying she read my blog and saw that I was moving to the UK. We went out for drinks when I arrived and immediately hit it off. Despite the fact that she lives closer to Liverpool than London, we try to see each other as often as we can, as we've now become great friends. Just last month I went up north to go on a road trip around the Lake District with her, and it was a weekend full of adventure and laughter. Helen is such an inspirational woman to me because she never lets fear get in her way; she's one of the most confident, independent, and hardworking women I know (not to mention she's absolutely hilarious). She has travelled solo all over Africa and I'm hoping to join her on her upcoming tour to Kenya.
Victoria Watts Kennedy from Bridges and Balloons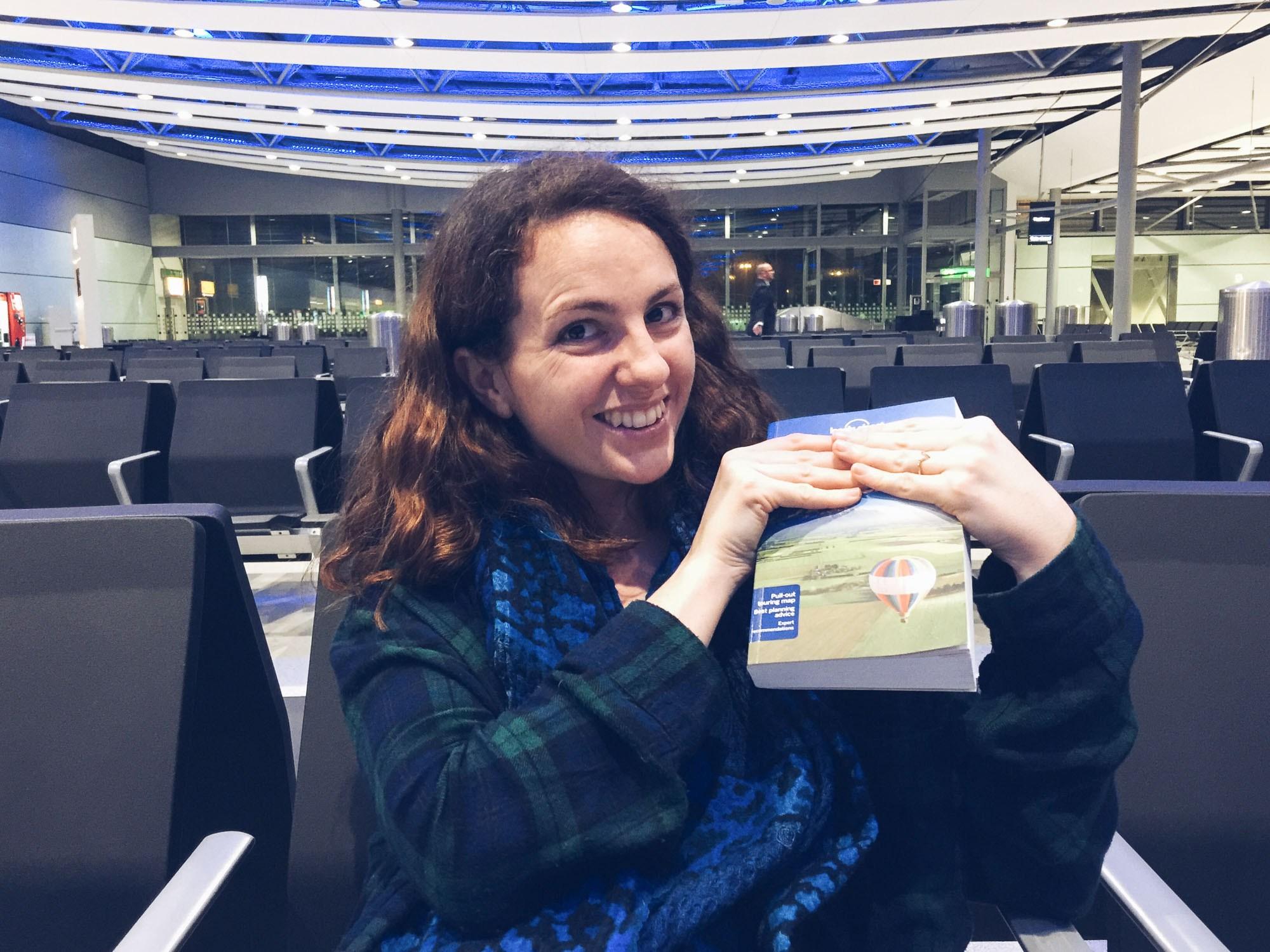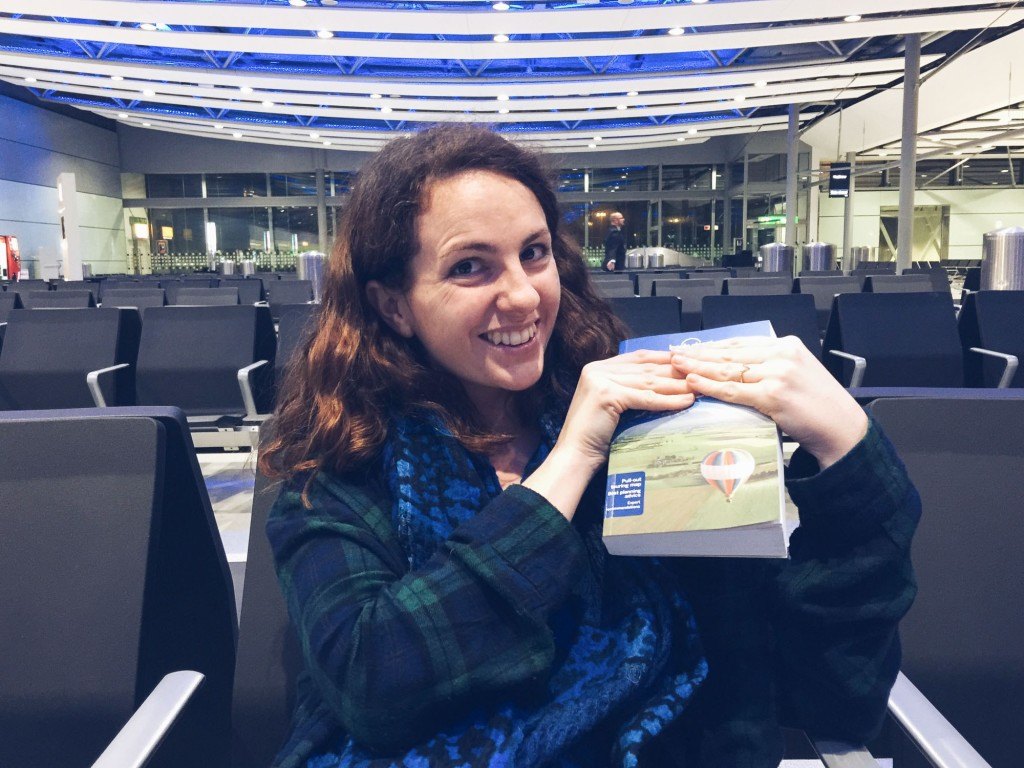 I first met Victoria (and her husband Steve) back in 2013, just after I'd moved to London. I had just started to get into the travel blogging scene here and I remember instantly wanting to spend more time with this incredibly warm, interesting, and interested couple. While our schedules very rarely align, whenever we're both in London I love getting together with Victoria to talk about writing, travelling, and everything in between. Not only is Victoria a beautiful and powerful writer, Bridges and Balloons is filled with great tips about slow travel (and finding the best vegetarian restaurants). Victoria just posted a similar post today, all about her favourite female travel bloggers (the number 14 is obviously a lucky one!), and that list is definitely worth a look for more inspiration.
Emma Higgins from Gotta Keep Movin'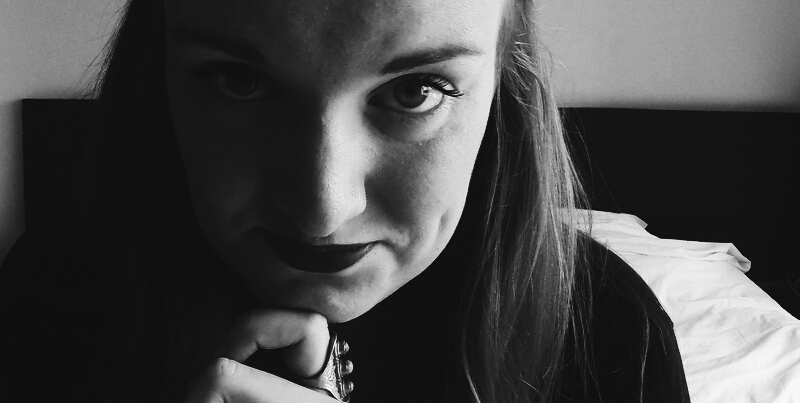 I met Emma way back in 2012… in a hostel in Mendoza, Argentina. Yes, that's right… we actually met as travellers, not as travel bloggers. Since then, we've hung out in Toronto, Athens, and London. I love spending time with Emma because she's always full of great ideas, and is a huge advocate of slow travel and backyard travel. She spent an entire year travelling around the UK and Ireland and has compiled all of the best stories and photographs into one publication that will soon be released, and I personally can't wait to see it.
Kristin Addis from Be My Travel Muse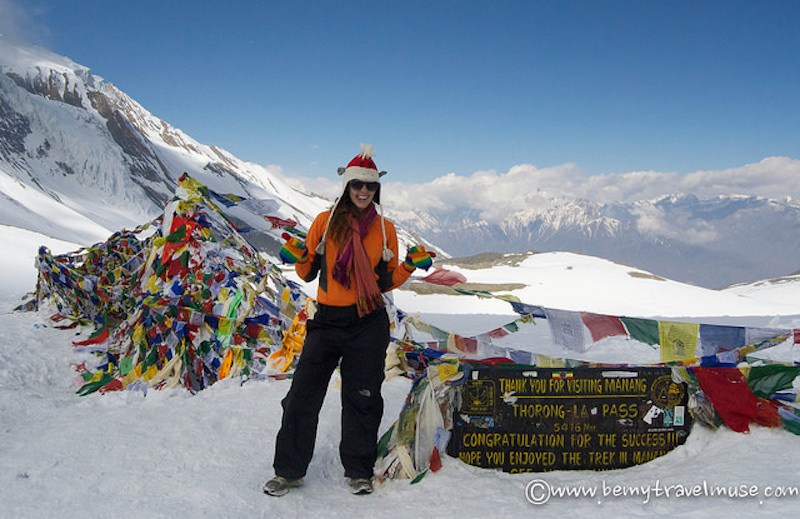 Kristin and I first met in London over two years ago when hanging out with some mutual travel blogger buddies. A huge advocate of solo female travel, she's even written a book on the subject (I reviewed the book on this blog, and I highly recommend it for first-time travellers, experienced travellers, and everyone in between). I admire Kristin because she doesn't shy away from going to places not typically known for ease and accessibility; she's brave and she's open-minded, two qualities I love friends to possess. Her recent post on why going solo to Mozambique was a great decision was one of my favourite posts she's ever written.
Jodi Ettenberg from Legal Nomads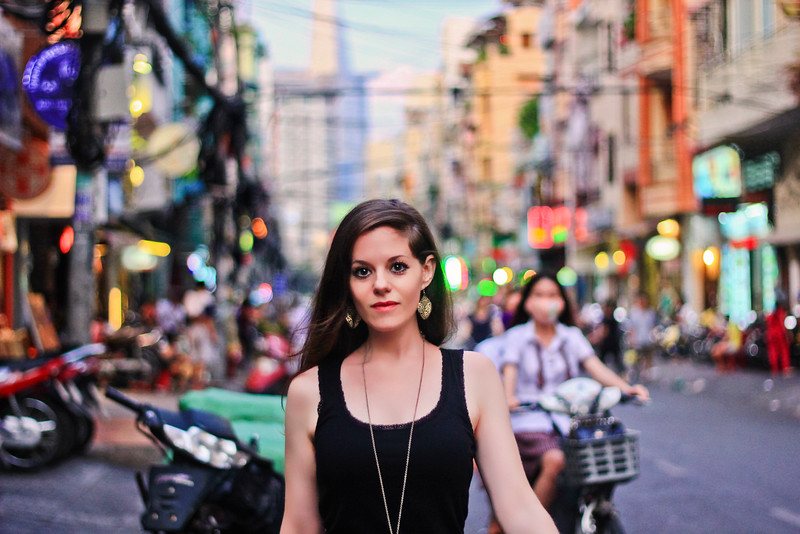 At my very first travel blogging conference, TBEX Toronto in June 2013, I showed up like the new kid on the first day of school. I knew one person out of over a thousand, I was completely inactive on social media, and I had a Blogspot URL. I was still in the phase of, "Wait, what? Travel blogging is a thing?" I listened to lots of people from big companies tell me that I needed to monetise my blog, that I needed to find my niche or fail miserably, and that I was one of a million. Basically, I walked away quite disheartened, because I had always believed blogging was about putting out the kind of content that other people could relate to, and I did it because I loved it. At one event, however, I was standing around awkwardly, drinking a Canadian craft beer, when I recognised Jodi across the room. It was like a lightbulb went off in my head. "Jodi!" I remember thinking. Jodi consistently puts out incredible content, doesn't feel the need to monetise her blog, and has still created a wildly successful life for herself all the while remaining authentic and relatable. She has long been a role model for me in this industry.
You're probably thinking that I walked right up to Jodi and told her all of this in Toronto. Ha ha! No, of course not, I was a wimp. I waited until I saw her again at another conference and we were introduced. We've since hung out in Spain and Thailand, and hers is still one of my very favourite blogs. Her thoughts on storytelling are wonderfully inspiring, and if you ever get the chance to hear her talk, I highly recommend it.
Edna Zhou from Expat Edna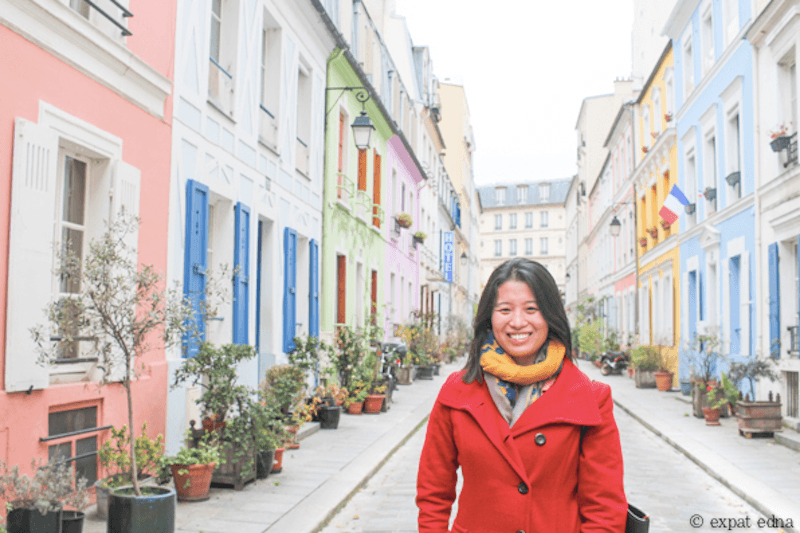 Edna and I only recently met – last November, actually. I find that quite strange, seeing as Edna and I have known each other through blogging for many years. When we finally met in person, it really was like meeting an old friend, and we instantly hit it off. I respect Edna because of her tenacity and her talents; she's both a beautiful writer and a beautiful photographer (her post on Paris after the attacks is especially thoughtful). I also love how bold she is; she's not a woman who's afraid to speak her mind, and since meeting only a few months ago we've met up a few times for long conversations.
Katrinka Nadworny from Katrinka Abroad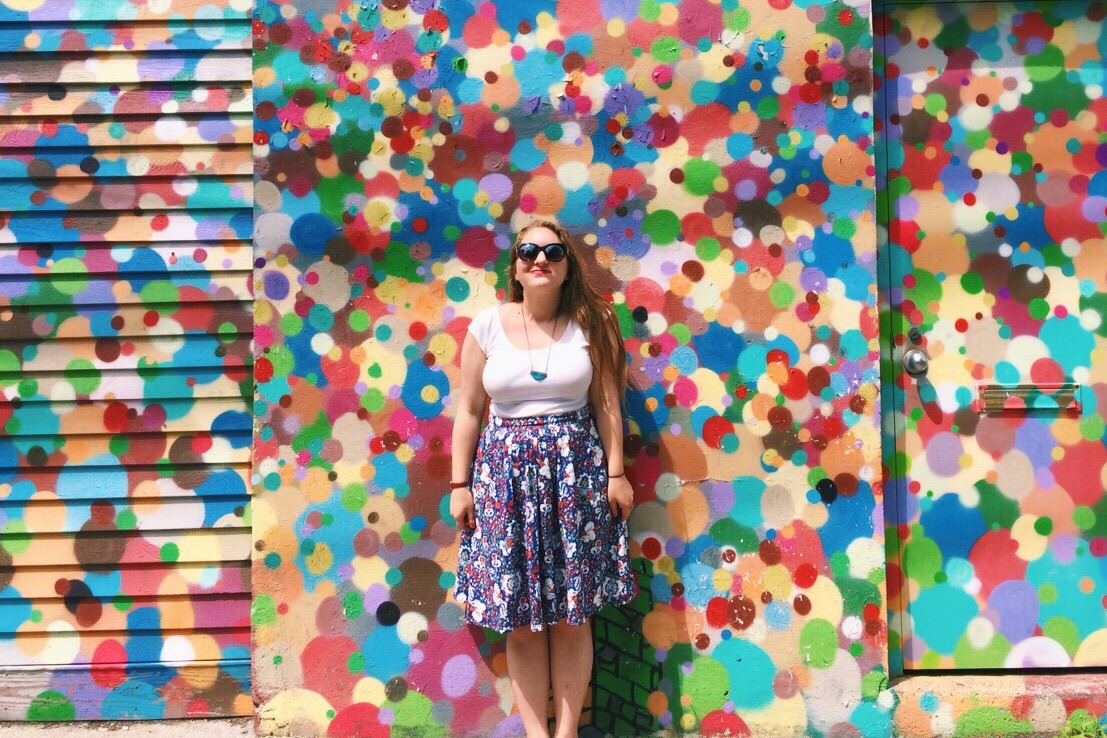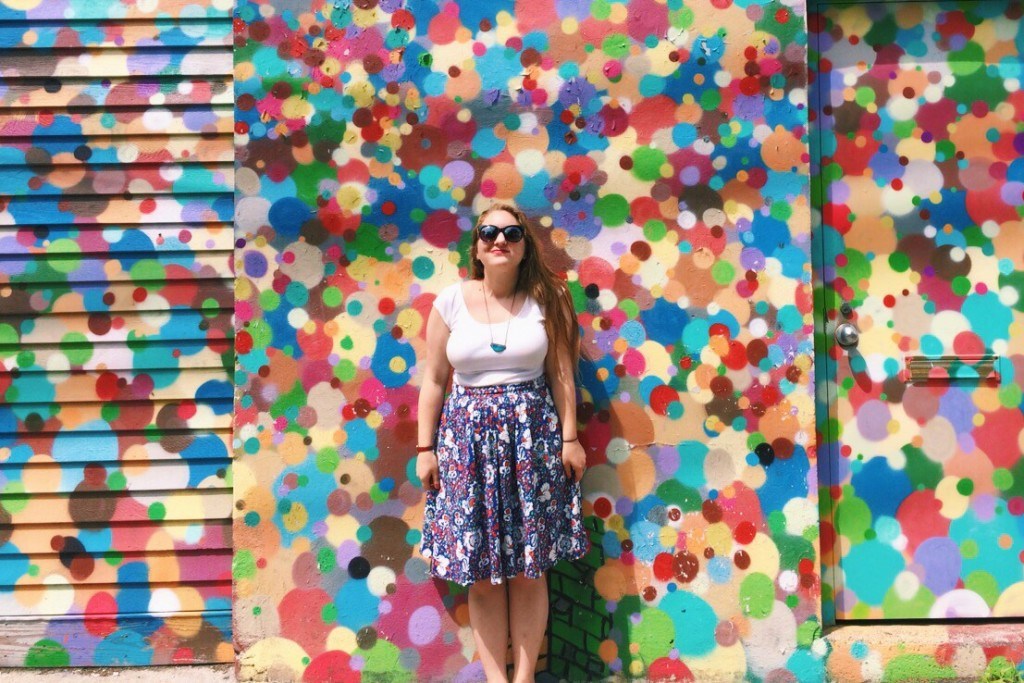 Katie and I met at, you guessed it, a travel blogging conference (if you take away nothing else from this post, please take away the fact that if you're a travel blogger you can make amazing contacts at conferences). We got along instantly, which makes sense – we'd been following each others blogs for a while. She's a ridiculously talented photographer who regularly shoots with film (remember that?). Because of this her posts always take on an ethereal, dreamy feel, and she has this knack of creating really evocative visual stories (just check out these shots of California, for example). I love her attitude toward blogging; she's another woman who does it because she loves it, driven not by numbers or ad sales but by her passion. I'm really hoping to visit her in Istanbul soon!
Victoria Philpott from VickyFlipFlopTravels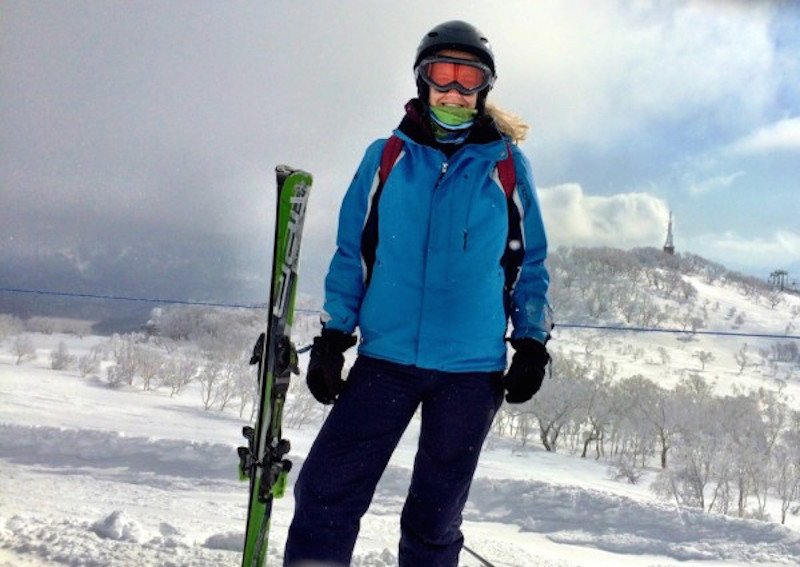 I met Vicky very soon after I'd moved to London, and I immediately took to her laid-back, easy-going vibe. Although she'd already travelled extensively, after going through a nasty breakup she decided to travel even more, visiting all the places she'd always dreamed of going, and I totally admire her for being so independent and so courageous. Known for writing about festivals, she also has an entire section on her site devoted to blogging. It's a great resource, as her blog has taken off by leaps and bounds over the past couple of years. Though she's not in the country often, I always look forward to her visits to London; I know I'll always have a laugh with Vicky.
Christine Amarose from C'est Christine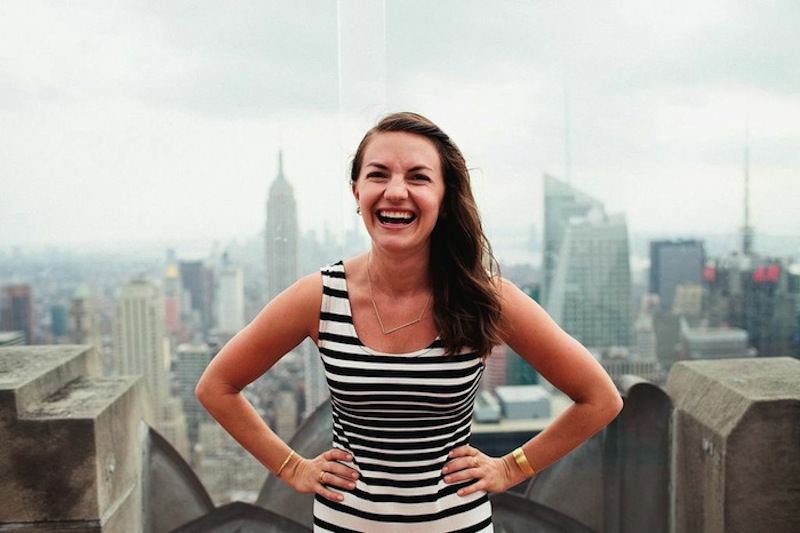 Full disclosure: Christine and I have actually never met, not in person, anyway. We started following each other's blogs way back when – I think she was the second person I added when I first got Twitter (my friend who encouraged me to sign up being the first). I've followed along as Christine travelled the world on her own and then settled into a great career in New York, although she still frequently takes adventures. She consistently writes very introspective pieces (including this one on why you don't have to go across the world to find yourself). Though we've never spoken face to face, we've talked online often, and I always get such a happy, friendly vibe from her. She's hopefully visiting London this summer so I can't wait to finally meet!
Becki Enright from Borders of Adventure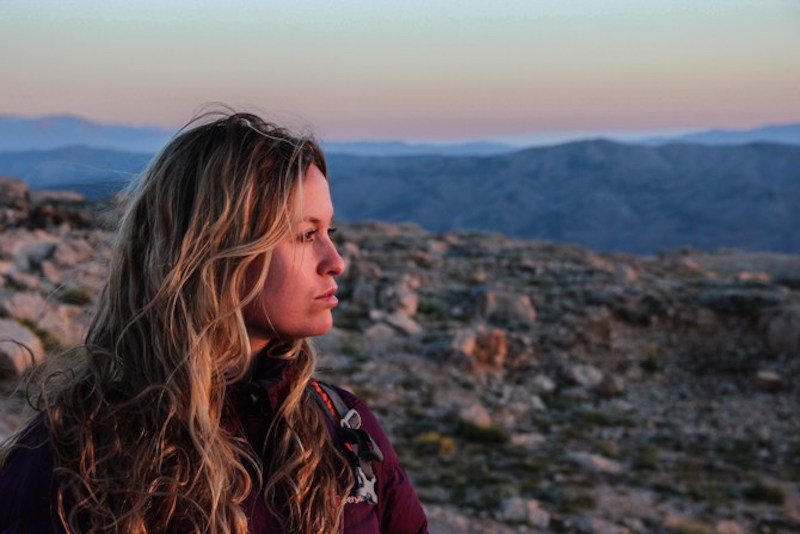 Becki and I first met at, yes, a travel blogging conference. I was immediately struck by her confident, well-spoken personality, and I quickly grew to admire her incredible solo adventures around the world. She consistently visits places not necessarily known for female travel, including Iran and Palestine, breaking down the destinations beyond just the surface details. Take, for example, her article on whether or not it's safe to visit Israel and the West Bank during recent conflicts. I frequently see Becki at various travel blogging events and whenever she's in London, and I love our long Facebook chats that occur in between. Her writing is considered, passionate, and well-researched, and I would definitely recommend her blog.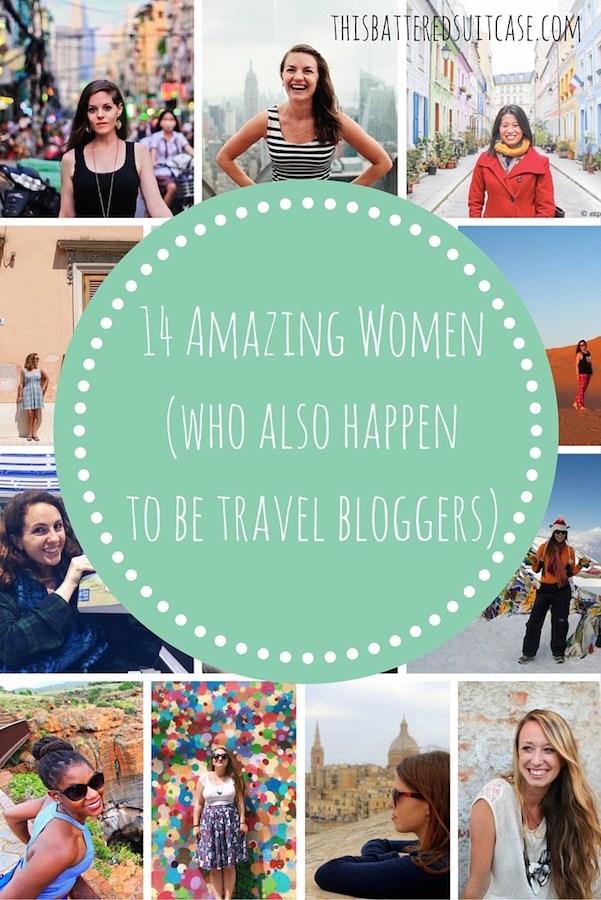 International Women's Day is about many things; it's about gender parity, about celebrating women's achievements, and about recognising women who are making changes in this world that will affect us all. Maybe, in the grand scheme of things, travel blogging may seem inconsequential or frivolous, and I can see that side of it. After all, I'm just a woman who enjoys writing about travelling, and how does that change anything? On the other hand, however, I believe that travel blogging inspires and encourages other people to travel, and with travel comes communication, education, and cooperation. When approached with an ethical and morally conscious frame of mind, travelling is something that can help us break down barriers between countries, dispel assumed notions of each other, and prove that, at the end of the day, people are good. The women I've mentioned here are all champions of travelling with an open mind, and I believe that, in telling their stories online, they're slowly but surely illustrating that the world is not such a scary place after all. They're also encouraging other young women to stand up, speak out, and grab life by the… uh… you get the picture.
And finally, I'd like to give a shout-out to the inspirational women in my life who don't have blogs, namely my mum Linda, my sister Zalie, and Claire, Ali, Kerri, Isabel, Kat, Ella, Caleigh, and Rikki, some of my very best friends.
Do you read any of these blogs? Who inspires you?