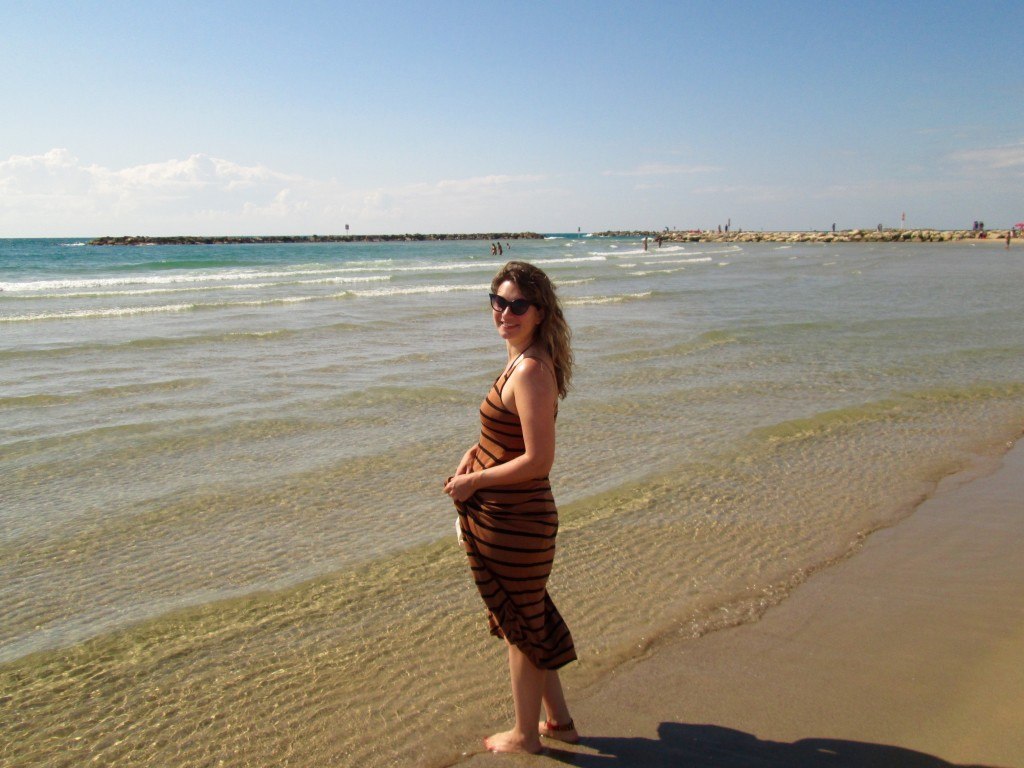 In Tel Aviv, Israel (2013)
I woke up this morning hungover. Yesterday was one of those jam-packed days in London that had me running all over East London, and it culminated in a really fun and random night of pub-hopping with amazing friends. I stayed in bed for a very long time, too comfortable and warm to get up despite the sun streaming in my windows, a welcome sight after some gloomy London weather.
When I finally got up, I made a coffee and sat on the couch. I live alone, and I relish these long and lazy mornings, especially on days when there are no pressing deadlines. I didn't have plans until the afternoon, so I took the time to call my mum, read a few chapters of my current book, and then go online. I saw on Facebook that my blog's page reached over 6,000 followers overnight, and part of me just can't believe all the support and kindness that I've received through This Battered Suitcase.
One could argue that those are just numbers, whether they be on Instagram or Twitter or anywhere else online. But those "numbers" are real people – people like you who have read this blog and have shared your travels and your dreams and your fears with me, and allowed me to share my own. It really does boggle my mind that – thirteen years since I first started blogging – I am still so blessed to be part of such an amazing community.
Because of this blog – because of readers like you – I have had so many doors open. As I've talked about before, This Battered Suitcase really has contributed to every single aspect of my life. Through it, I realised my love of writing, which spurred me on to get a master's degree in Creative Non-Fiction and to finish my first book. It led to a career in the travel industry, doing what I love. It introduced me to hundreds of new people, including some of my closest friends. Recently, it allowed me to apply for a Graduate Entrepreneur visa here in the UK, which I was granted last month, meaning I get to stay another year in London in order to start a business (which I can't wait to talk about one day soon). It also allows me to work with tourism boards and travel companies, the most recent being Visit Israel – I'm heading to Jerusalem and the Dead Sea this week, and will have lots of articles and photos to share from that trip soon.
None of this would have been possible had I not had the support from the people who read this blog… you. And while they may just be numbers to some (and, in terms of blogging, they may be very small numbers to others), I am overwhelmed by the encouragement from all of you, from the personal emails and messages to the shares and likes; each interaction drives me to create a place online that I hope you can relate to and enjoy.
So before I get too sappy (it might be too late for that), I just wanted to say thank you. While I can never adequately pay you all back for everything, I would like to send out some postcards from Israel. And while I'd love to send one to everyone, this time I'll be sending out seven postcards. If you'd like to have the chance to receive one, please comment here with… well… anything. Tell me about your day. Tell me something funny that happened. Hell, just say hello if you want to. Please comment by Sunday, March 20th, when I'll choose seven comments at random.
Once again, from the bottom of my heart, thank you for all of your support.
-Brenna