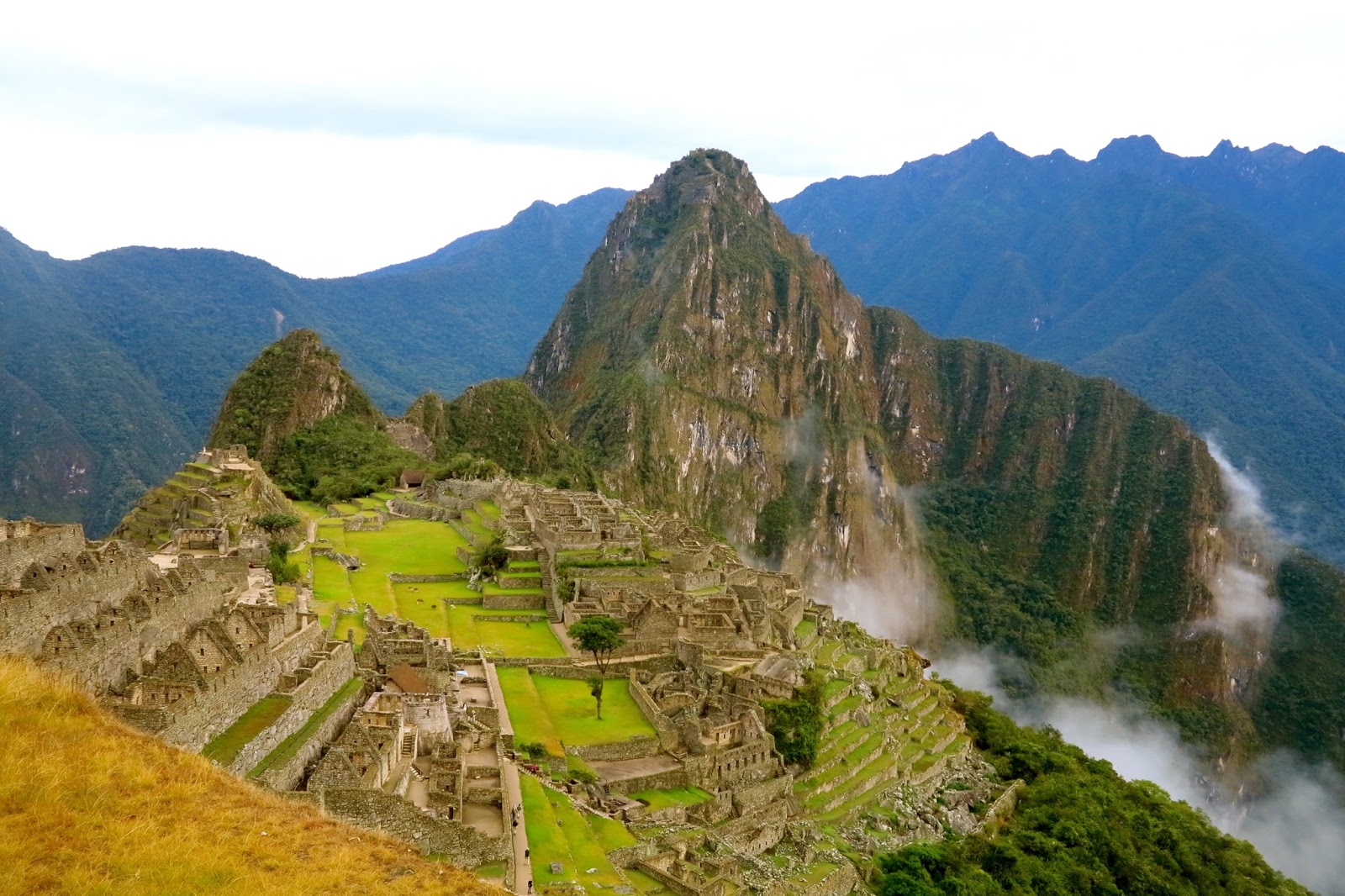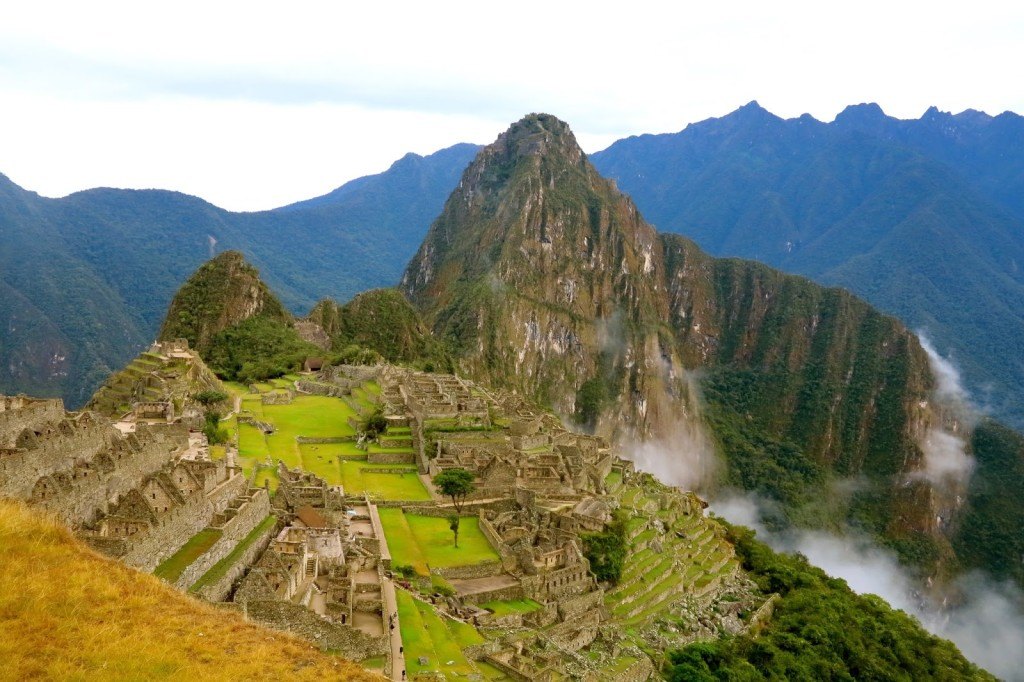 Machu Picchu, Peru
"I don't know," he mused one night over Skype. "I mean, I want to travel, but I'm so comfortable here. It's so easy. Maybe I like this routine."
I was talking to a friend of mine who had been planning a backpacking trip to South America, apparently setting out later on this year. I knew how much he wanted to travel; he had talked about it all the time. All of a sudden, out of nowhere, he came up with a barrage of excuses for why he shouldn't, couldn't, simply can't travel.
And you know what I said to him?
"Bullshit."
***
"You're so lucky!" People have told me. "I'd love to do what you do." Well, in all likelihood, you can.* Far too often we let excuses cloud our ultimate goal; we hold ourselves back. Many other bloggers have written similar articles, but I'd like to be another person to reiterate how, with a lot of determination, these excuses can be overcome. I'm also aware that this article assumes that travel is indeed a possibility in your life, which is, of course, a great privilege, one that shouldn't be taken for granted.
Not everyone wants to travel, and not everyone can travel, but if you believe it's a possibility (both financially and emotionally), and it's something you truly want to do, here are some excuses you shouldn't let hold you back.
Travel Excuse #1: It's too expensive.
Make no mistake about it, travelling can be expensive, especially in certain parts of the world. On average, I budget for approximately $1500 a month when I travel. That covers accommodation, food, transportation, museum/sightseeing fees, and splurges on fancy meals, market purchases, or scuba diving. I've gone higher than that, of course, but I've also gone lower. Last year I spent about $14,000 CDN in South America over 9 months, and I was able to do whatever I wanted to do, stay in nice hostels, eat at lots of great restaurants, and dive over 30 times.
"$14,000?" You might say. "I can't afford to do that!" Well, actually, you might be able to. When I lived in Toronto for six months, I was averaging at least $2000 a month with rent, bills, transportation, going out with friends, groceries, and shopping. My life on the road is considerably cheaper. I'm moving to London in August, and I know that my settled life there will be far more expensive than, say, travelling around South East Asia. Here's a post I wrote about how to save money to travel the world, because I do think it's imperative to plan and monitor your finances (before, during, and after) travelling.
Travel Excuse #2: It's scary/dangerous.
 Shit happens, definitely. But shit happens everywhere. I've travelled around many of the so-called dangerous countries in the world – Colombia, Morocco, Mexico, Thailand, Brazil, Egypt, etc. – and I've travelled to many of them solo. I've had some close calls, but never anything major; I've never been mugged, robbed, or seriously physically hurt (I say seriously because there's a story I'll tell one of these days). Here are a few stories I've heard from friends: a girl got jumped on the street in broad daylight by a gang who took her purse; a guy had his phone stolen when he tried to help someone with directions; a car was surrounded by men and the driver forced out by gunpoint. South America, right? Nope. All of that happened in Toronto. The point is, bad things happen to people all over the world.
Don't believe all of the naysayers who claim that travelling is really dangerous. I've actually found the opposite to be true – people are really friendly and eager to help. I'm not going to go backpacking solo in the Congo anytime soon, but if you do your research and stay vigilant, your chances of experiencing any violence while travelling is low.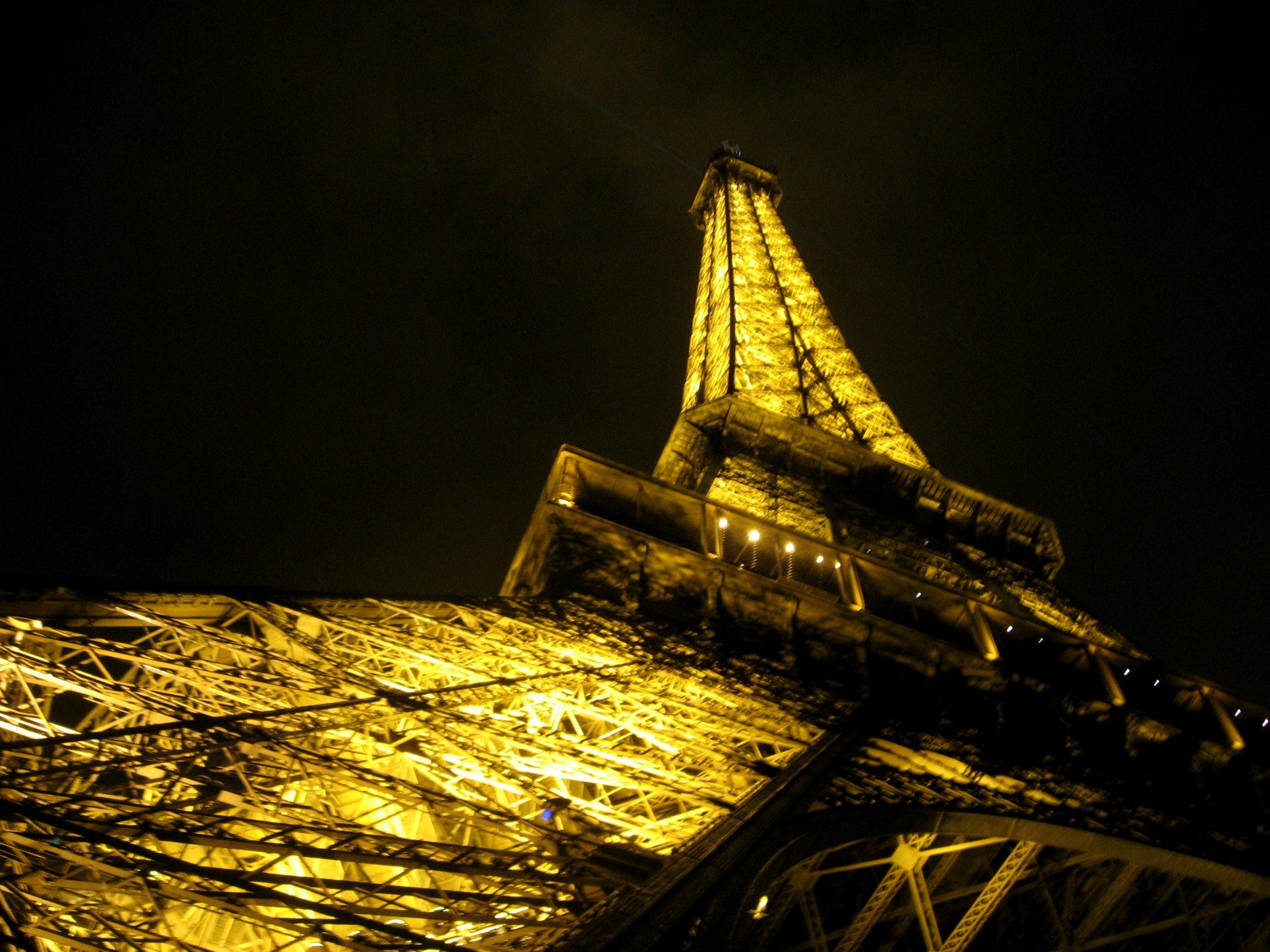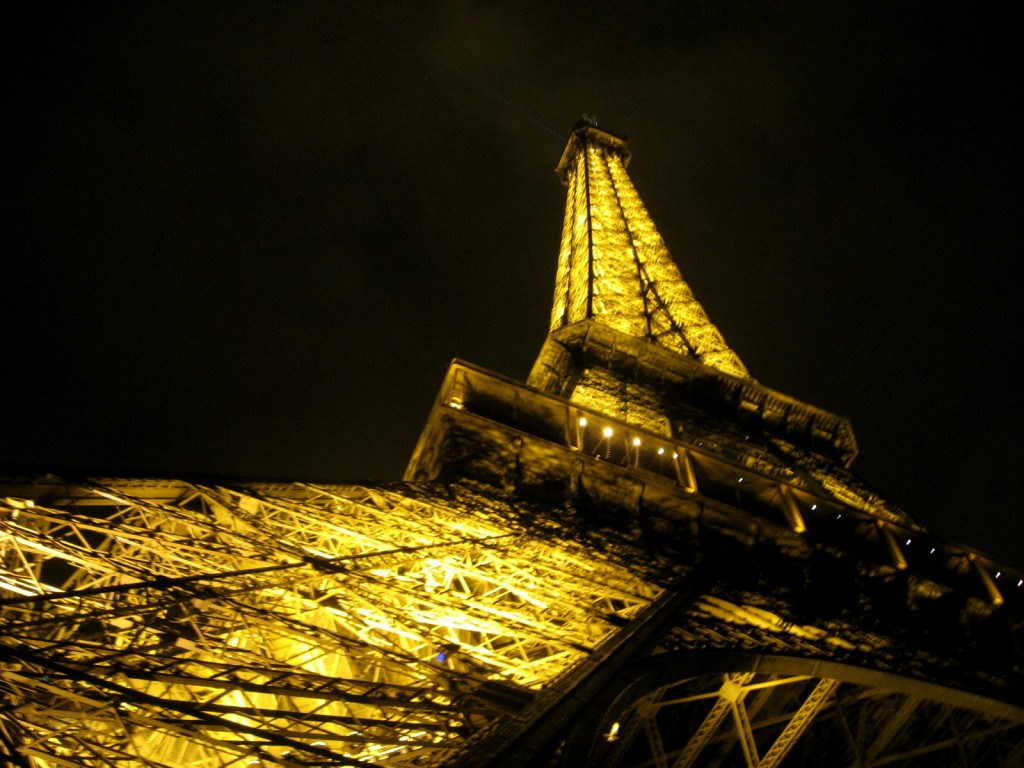 Paris, France
 Travel Excuse #3: My boyfriend doesn't want me to go/my girlfriend won't let me go/etc.
 A few years ago I was dating an abusive, jealous alcoholic. He was a massive jerk, in other words, but I was completely blind to any of this. I somehow remained blind to this for over a year, during which we travelled to a few countries together and he moved to be with me. One day, as we were looking for a new apartment together, I started talking about my dreams to visit more of Asia. I told him how I wanted to travel around Thailand, Burma, Cambodia, and Laos for about six weeks. What was his reply?
"If you go, we may as well break up." This guy had done all sorts of lousy things to me (so many that it would be a blog post on its own), but when he said this to me, a light switched turned on. All of a sudden, I knew he wasn't the man for me. If he couldn't wait six weeks for me, how could we ever plan a meaningful future together? I broke up with him two days later.
Your story might be different. You might be dating someone who is actually a lovely person, and you don't want to lose him or her. If you are dying to travel, though, and if you think that your relationship won't survive the distance, perhaps the relationship isn't meant to be. I don't want to be one of those overly-dramatic romantics who believes that true love can stand the test of time and absence…oh, who am I kidding, I do believe that. I have been in four (yes, four) long-distance relationships over the past eight years, ranging from six months to two years. Ultimately, they all ended, but they didn't end because of the distance. They ended because we weren't right for each other. If someone really loved you, he or she would understand how much travelling meant to you. If you are on the same page and want to travel together, even better.
And just a reminder, being single while travelling is pretty great, too. There's always a chance for a travel fling, but if it's just you and the world…that's cool, too!
Travel Excuse #4: It's lonely/I have nobody to travel with.
 I get a lot of emails from people who are worried about travelling solo. Have I ever felt lonely while travelling? Absolutely. More often than not, though, I'm surrounded by people, and fascinating people at that. When you travel, you not only meet likeminded travellers, you meet locals who can teach you about the country you're in. You get to interact with people from cultures you may never have had the chance to interact with in your hometown. There are tons of ways to meet people and form long-lasting friendships when you travel – it can be as easy as starting up a conversation at a hostel, or taking a local cooking class. I've found that it is far easier to meet people on the road than in the places I'm living. Alternatively, you can join a tour group; G Adventures puts together some fantastic tours (I did one through India in 2011, and am still friends with many of the people I travelled with).
Oh, and when I've been lonely? It's always been because I isolated myself, or was having a bad day. So get out there. And don't forget to smile.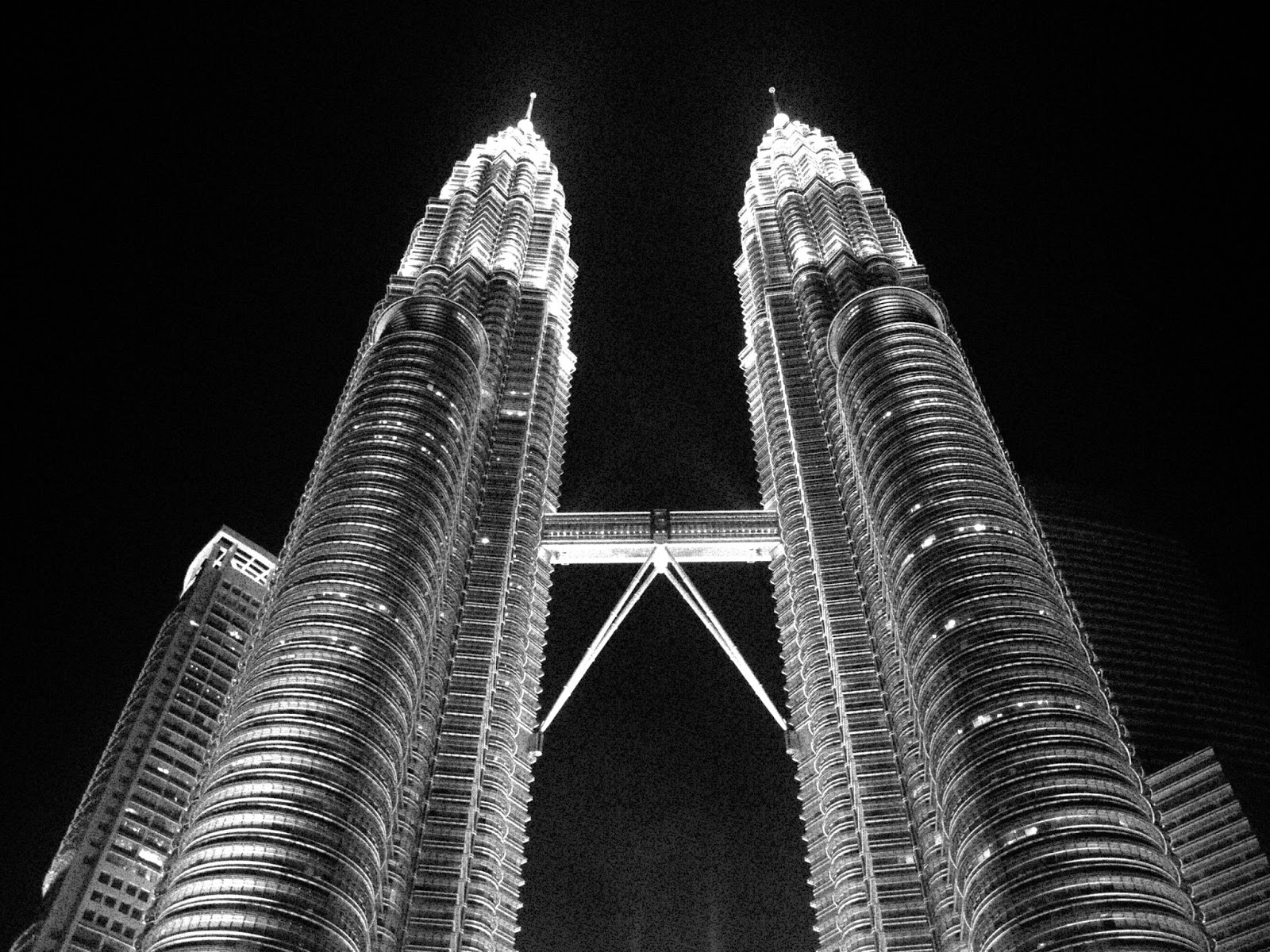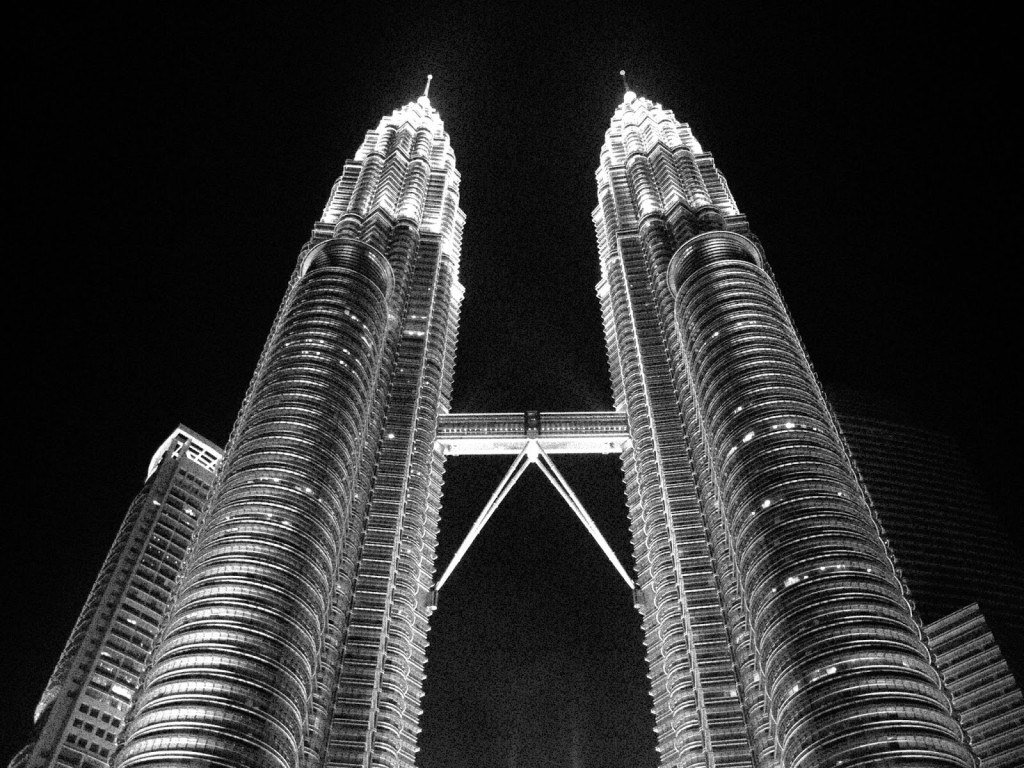 Kuala Lumpur, Malaysia
Travel Excuse #5: I have children.
 I don't have kids. I don't plan on having kids for a while (though my age/ovaries are telling me I better get a move on). I've always thought, however, that if I have kids, I will travel with them, and take them on the road. My parents certainly did – we managed plenty of trips a year, often road trips through neighbouring provinces or a holiday down to America. In later years, we ventured further, to Europe. We loved it, as I'm sure most kids do. Think about what your children are interested in, and focus the trip on that. Do they love the outdoors? Rent a camper van and drive around a country for a few weeks. Do they love dinosaurs? Find an area that is known for its archeological digs. If your child is an introverted bookworm and you attempt to bring him on a physically-challenging hiking adventure, well, then yes, he might hate it. Work together as a family to come up with a creative, fun holiday that you can save toward and look forward to.
There are tons of great blogs that talk about travelling with kids, and how you don't have to throw away your passport once you become a parent. Here's a huge list of them.
Travel Excuse #6: I'm going to get sick.
 Yeah, you probably will. You're eating weird food, drinking possibly contaminated water, and putting your body in a lot of strange situations. Oh, and there are bugs to bite you, lots of them. At some point you will be on a freezing overnight bus with a fever of 104, trying your best to only vomit when the bus pulls over for a bathroom break (not speaking from personal experience or anything).
And? Getting sick is just something you might have to deal with, much as it is at home. Stay mindful of your body, and stay as healthy as possible. Bring medicine from home. Aside from that, there's not much you can do. I acknowledge that I get sick, on average, once every two or three months on the road, but that is definitely not going to stop me from leaving home. I always say, I could die of a brain aneurysm while sitting on my couch in Canada, so I may as well get out there and live life to the fullest. And if I fall and hurt myself, or if I get food poisoning, or if I get attacked by bedbugs, well, that's just the price of getting out there and exploring (and sleeping in sketchy beds).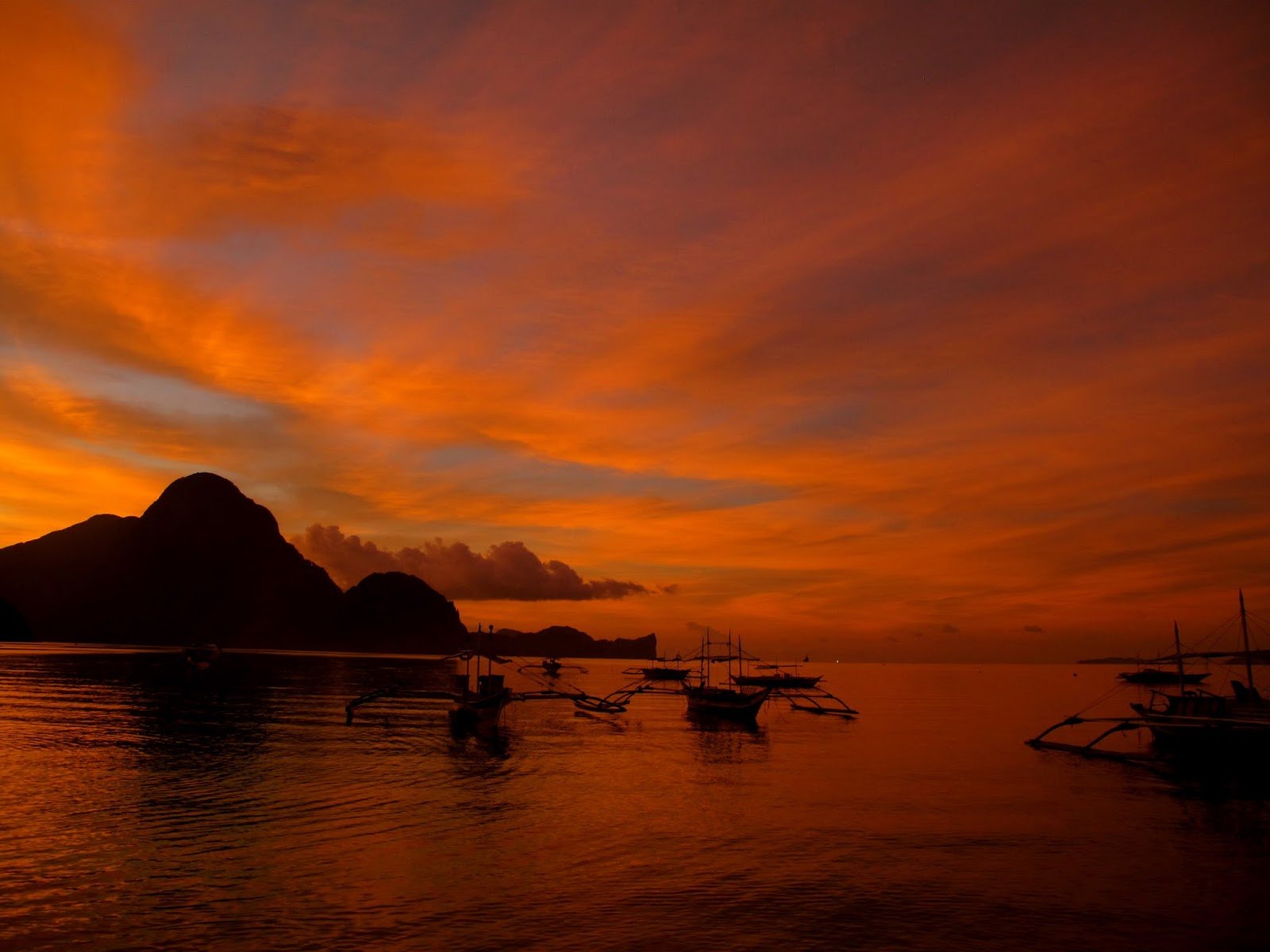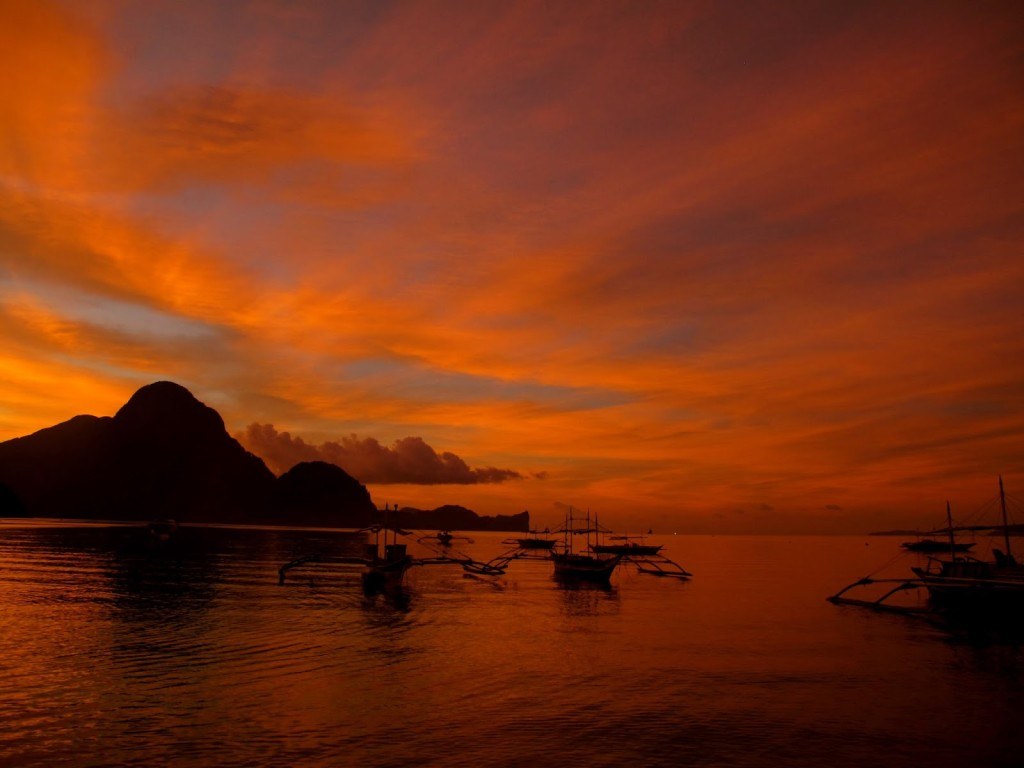 El Nido, The Philippines
Travel Excuse #7: I don't have the time; I'll do it next year. 
 Really? Will you? If you have the dream to travel, try to make it a top priority. Otherwise, the years will start to slip by and you'll accumulate more and more responsibilities that will make it harder to leave.
"I'd love to do what you do," friends have said to me. "I just can't right now, though; I still have six months on my lease and I don't think I should quit my job." I get that – but if you think you can work toward travelling long-term, start to make realistic changes in your life (such as looking into a sublet, or finding out if you can take a sabbatical from work).
When I hear people say these things, I often say, "Just buy the ticket." Seriously. Buy your ticket for six months or a year from now if need be. You can always cancel it or change it if necessary. But I guarantee that once you have that ticket, you'll start to work toward creating the best adventure ever. I also guarantee you won't regret it.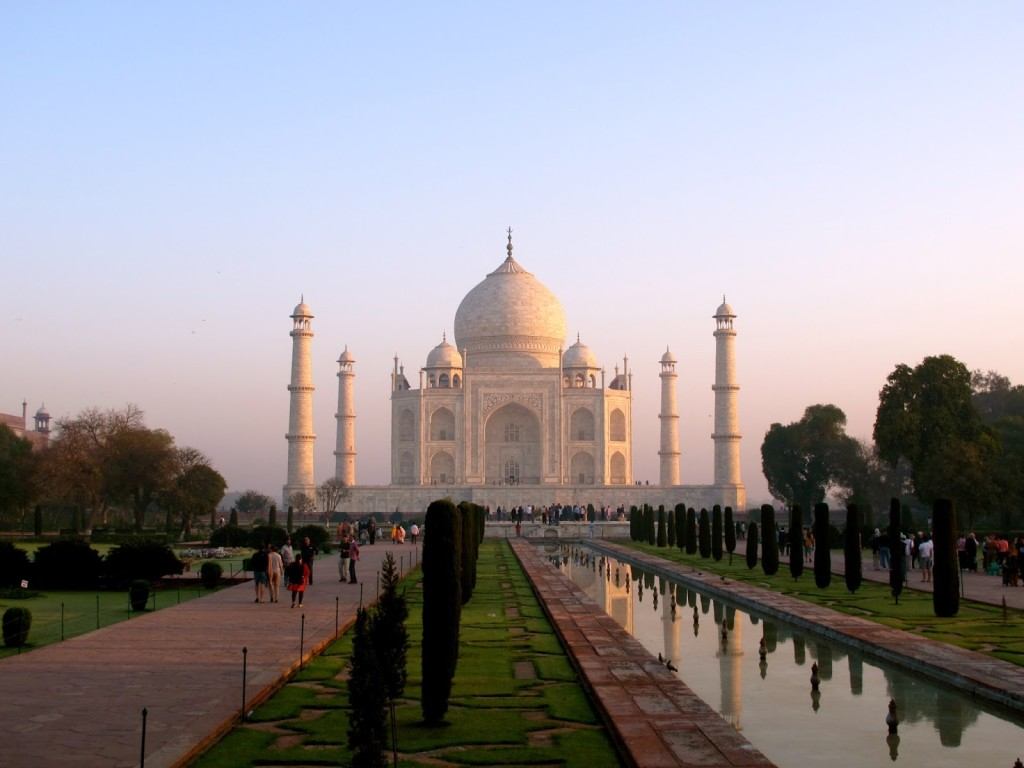 Agra, India
Travel Excuse #8: It's hard.
Yes, it is. Sometimes travelling really sucks, actually. Your mind almost always has to be on: you need to be thinking of where to stay, where to eat, where to buy sunscreen. You need to convert money. You need to speak new languages. You need to follow maps and buy bus tickets and keep an eye on your belongings. You need to be very present a lot of the time; you can't just go through the motions like you might be able to do at home.
If you love travelling, though, all of those things will be a rush. They will fill you with adrenaline, make you excited to be in a new place with new people. Travelling is hard, definitely, but it is also incredibly rewarding. All of these difficult things become easier and easier with time and experience, and it is a fantastic way to learn about yourself and about the world around you. Travelling is difficult, but it is so worth it in the end. So, so worth it.
Travel Excuse #9: You can't decide where to go. 
If you can't decide where to go, that doesn't mean you just shouldn't travel. I recommend thinking about what makes you happiest at home – is it hiking or being outside? Try somewhere with lots of outdoor adventures, like Chile, Iceland, or New Zealand. Do you thrive in cities? Try New York or London or Istanbul. If you're nervous about travelling somewhere really far away, start with smaller, closer-to-home trips and see if you enjoy it, then work your way further. Sometimes, you don't really know what you want (or where you want to go) until you start exploring.
Travel Excuse #10: I'm comfortable (or perhaps complacent) in my life at home; do I really want to leave it behind?
 This excuse applies to those interested in long-term travel. As I said to my friend on Skype: "Everything you love about being home will still be there if you want to return" – another privilege not to be taken for granted, of course. What's holding you back? Your friends and family? There's Skype, and Facebook, and WhatsApp, and email, and so on. Your apartment or house? You'll find another one, or it will still be there, or you'll fall in love with a new city and live there, or you'll sublet it or rent it out. Your job? You'll find another one of those, too, or you'll work while on the road. You worry that you'll miss coming home and sitting on the couch and watching TV? Oh dear God, seriously? GO. Go now. Go as soon as you can. The longer you stay, the more responsibilities you will accumulate and the more solidified these excuses will become in your mind.
If you truly want to travel, do it. Don't let any of these excuses hold you back. I promise you, you won't regret it, not one bit.
 Have you ever used or heard any of these excuses?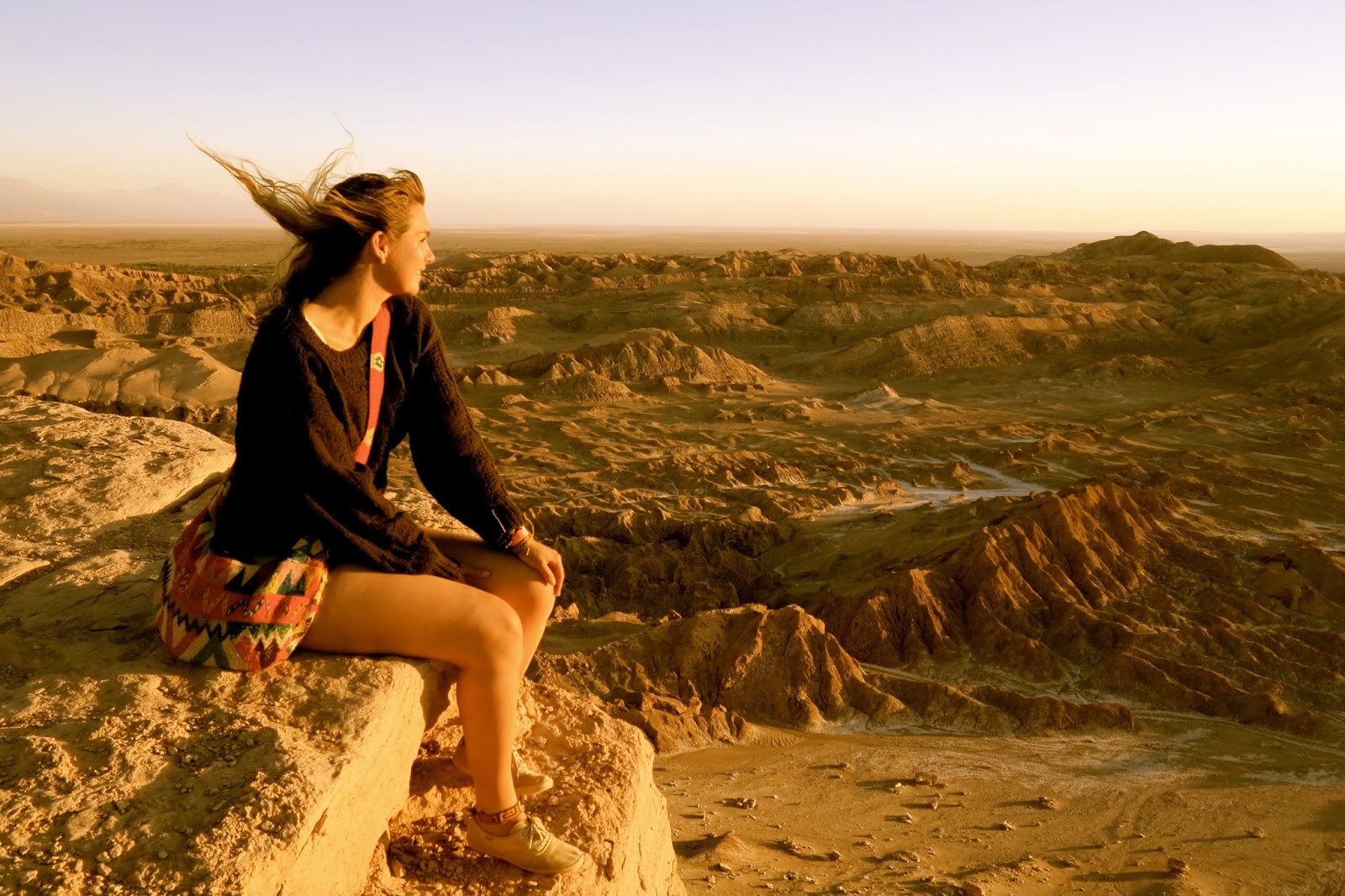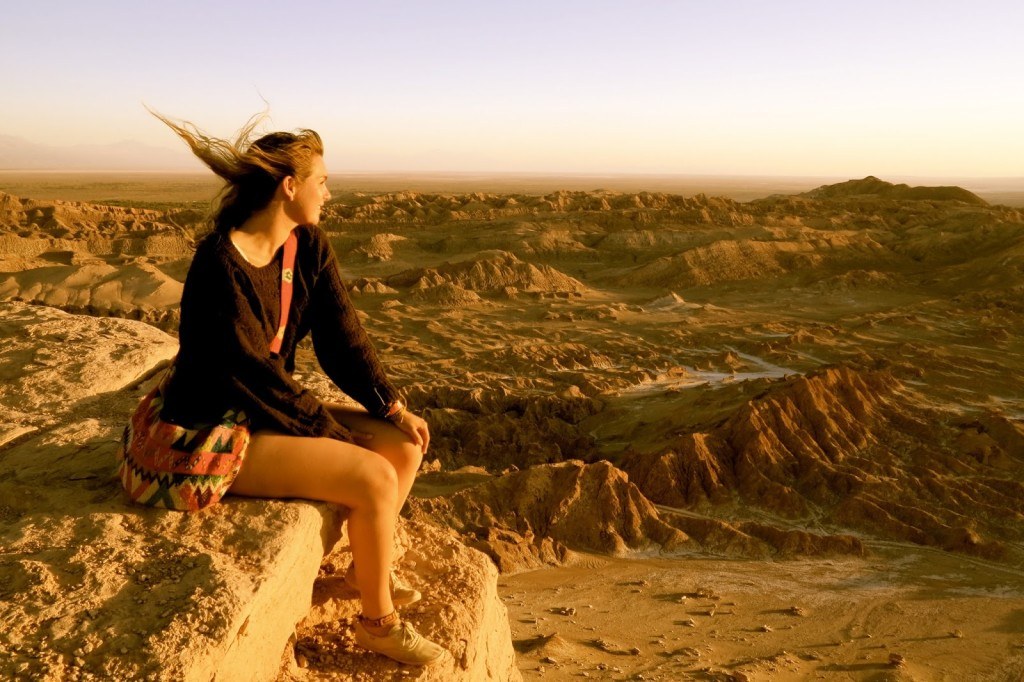 San Pedro de Atacama, Chile
*I don't want to be insensitive to the fact that there are some issues that we cannot overcome. Not every single person can travel. But if you are guilty of using these excuses for your reasons not to travel, I urge you to reconsider.