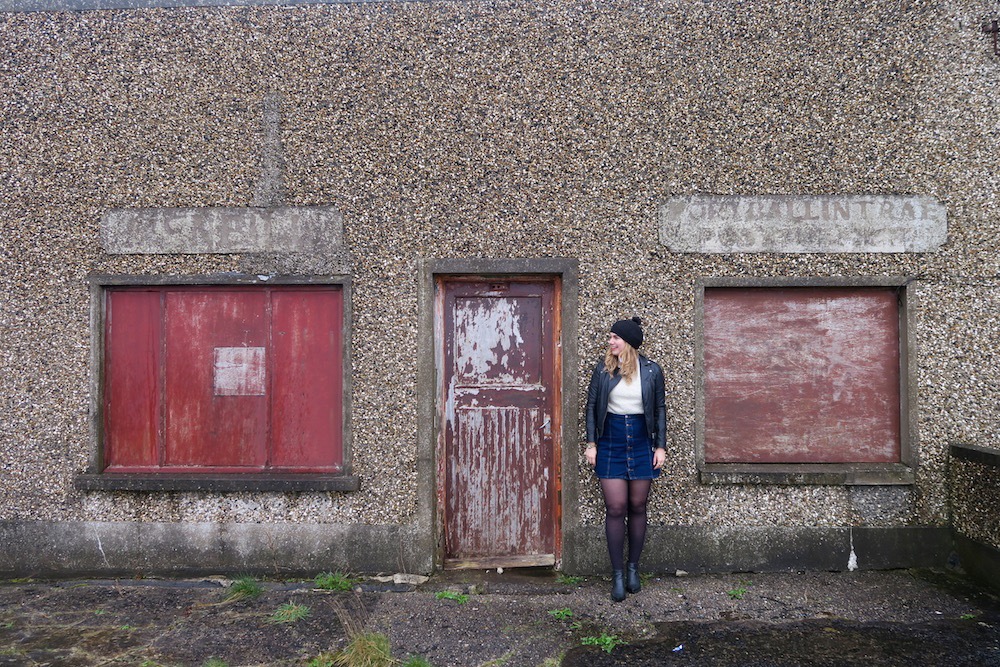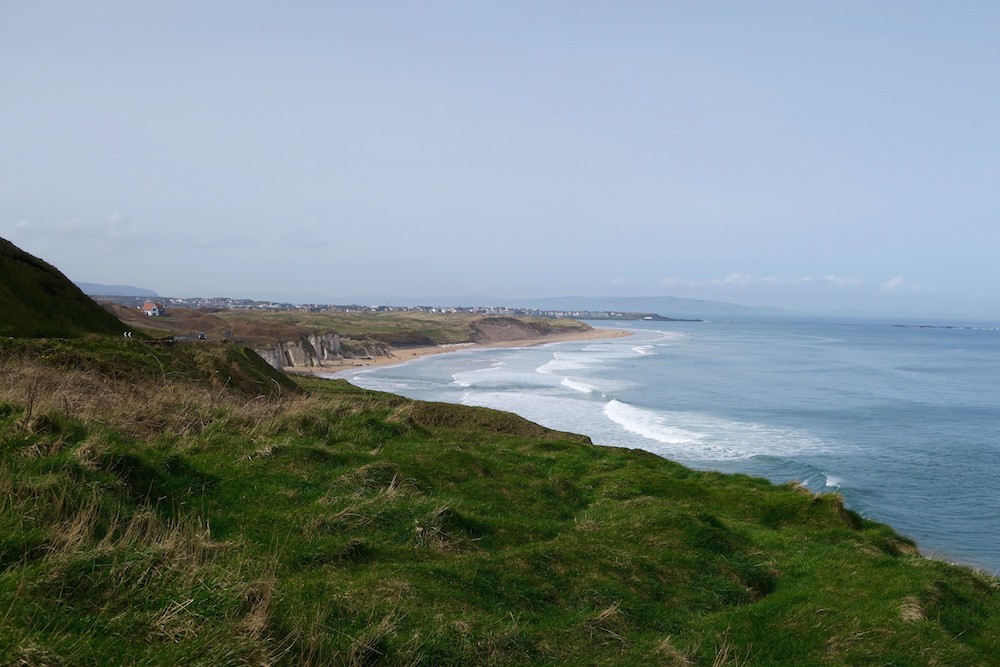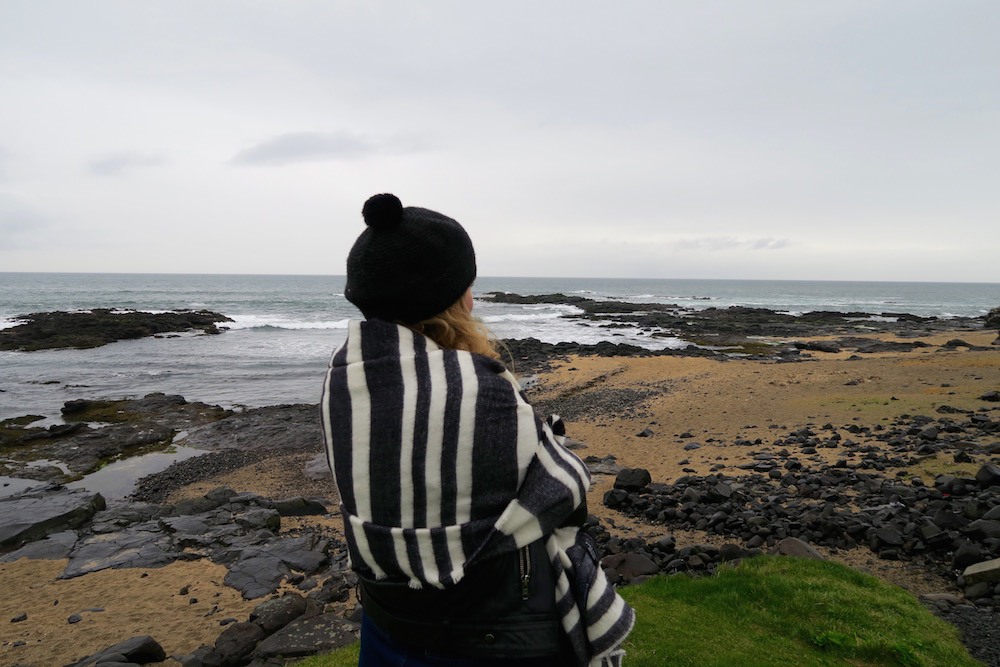 A few weeks ago, on the first weekend of April, I flew from London to Belfast, the capital of Northern Ireland. I had been once before, in 2008, and had really enjoyed my time in the country. During those four days, I spent one day on a whistle-stop tour that explored the Causeway Coast, herded from one sightseeing spot to the next. It had never felt like enough.
Fast forward eight years, and I was given the chance to visit Northern Ireland again. This time, however, my entire time would be spent on the Causeway Coast, based in the little seaside town of Portballintrae. The idea of spending three days exploring this area was highly appealing; since that visit in 2008, my travel style has changed considerably, and I'd now rather take my time and see more of a smaller area than travel at breakneck speed in order to cram it all in.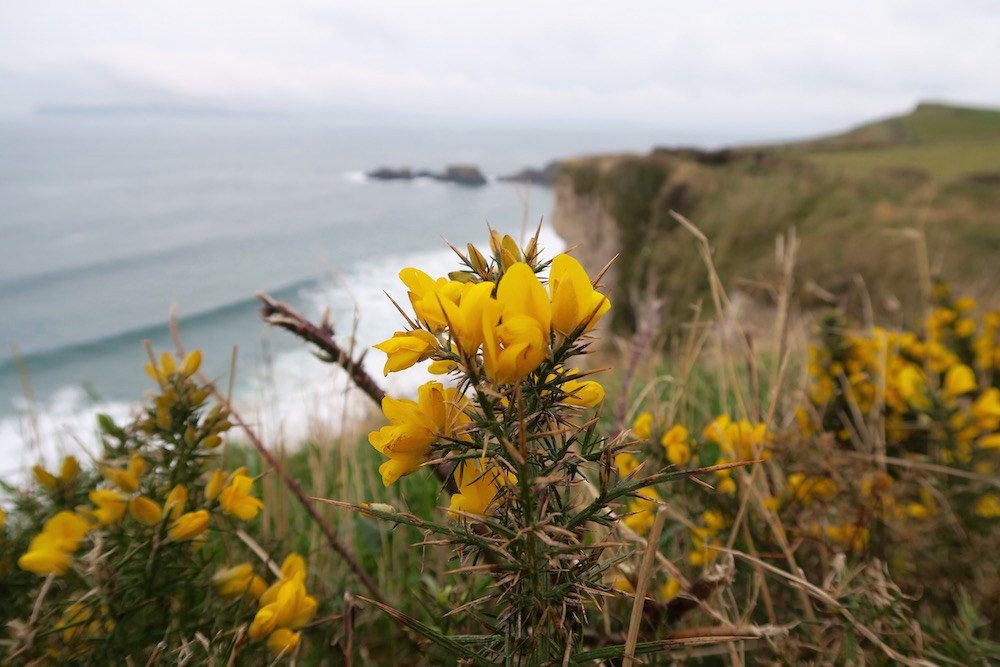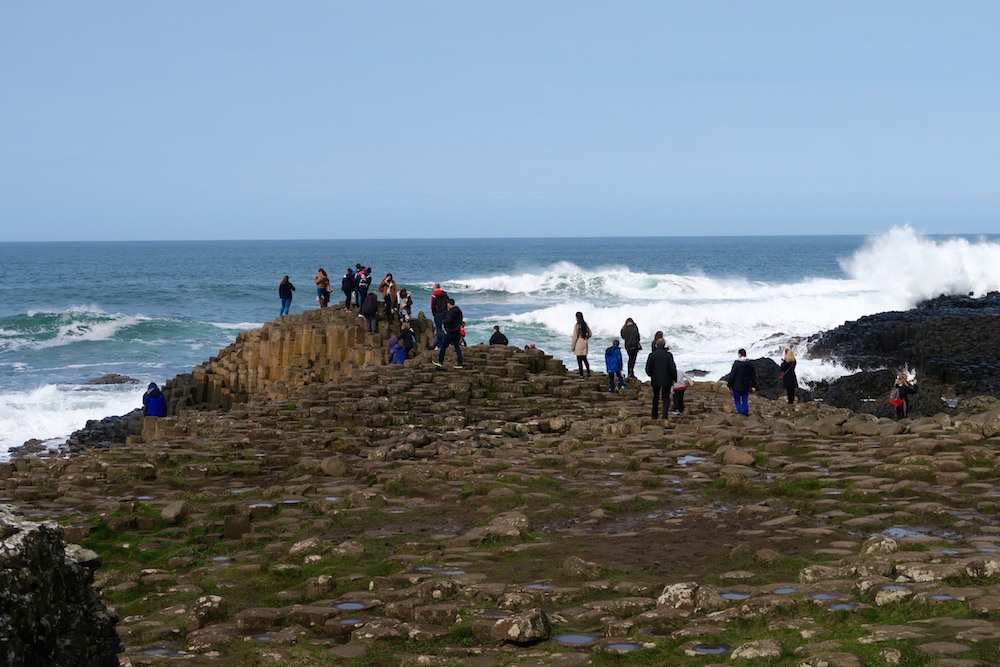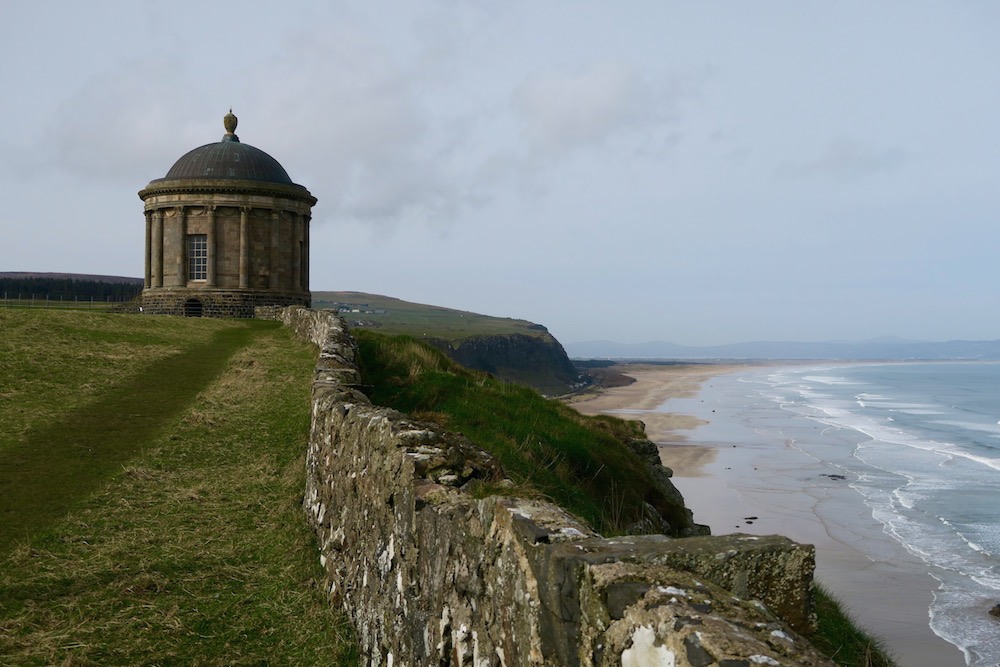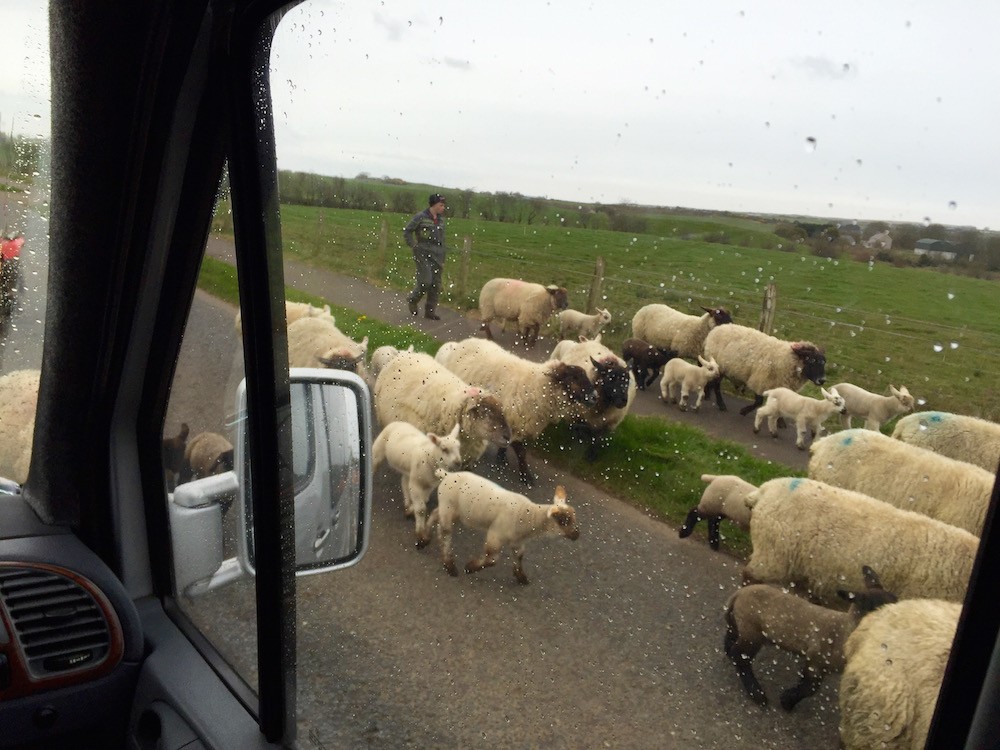 Northern Ireland traffic jam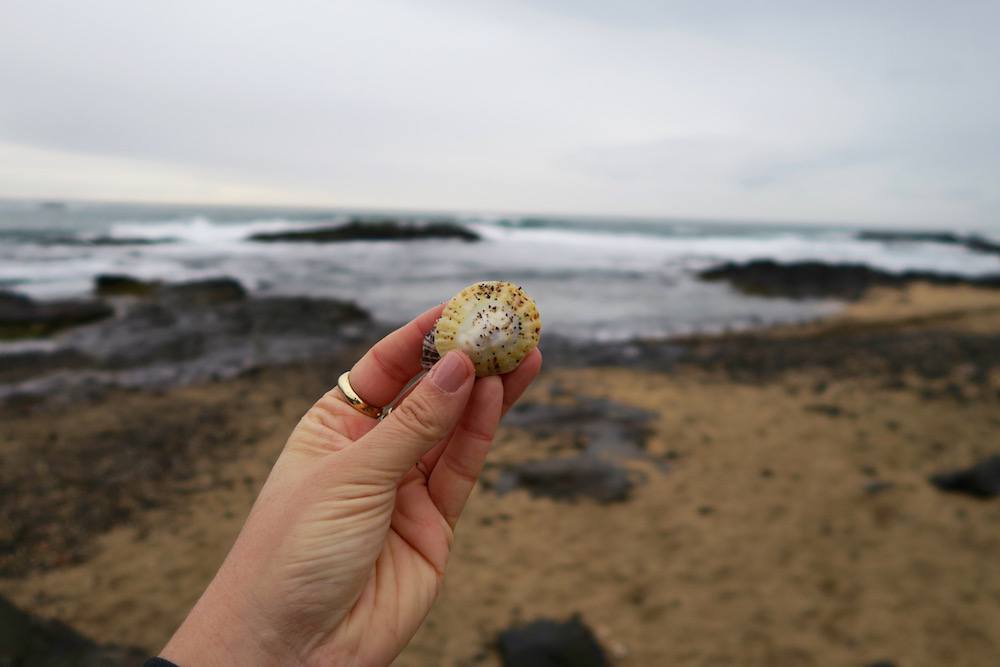 And so, I landed in Belfast with my friend Kasha ready to take on one of the most beautiful road trip destinations in the world. We spent the next three days driving around the coast, sampling local products, taking loads of photos, and admiring some of the most jaw-dropping and diverse landscapes in all of the United Kingdom. At the end of those three days, we both determined that we had fallen head over heels with the Causeway Coast. I've written a couple of these "Why I Love" posts before – see Limerick, Basilicata, and Copenhagen – and I am happy to add this region of Northern Ireland to the list.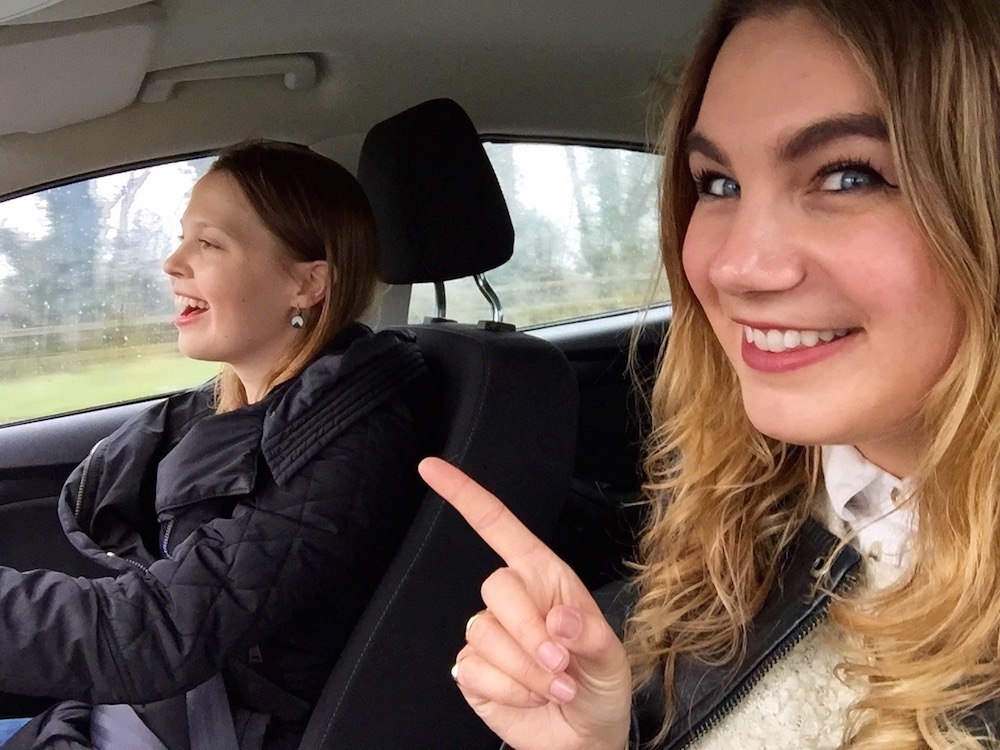 Ready for our road trip
So here's why I love the Causeway Coast, and why I think it's not only an amazing location for a UK getaway, but also a destination that deserves a lot more than a quick day-trip from Belfast.
The scenery.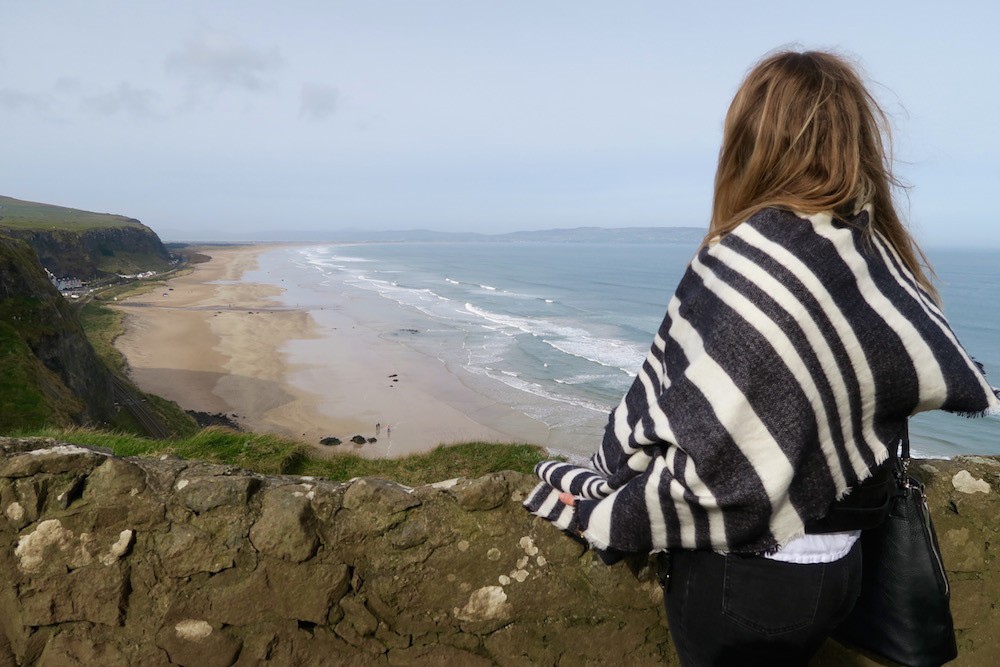 Overlooking the beach from Mussenden Temple
Hands down, some of the most dramatic and gorgeous scenery in Europe, if not the world. The Causeway Coast is famous for road trips, and it's easy to see why. Kasha and I just kept saying to each other, "It's so beautiful!" We were lucky enough to score a wonderfully sunny day and everything really came alive with colour, all painted in strokes of blue and green.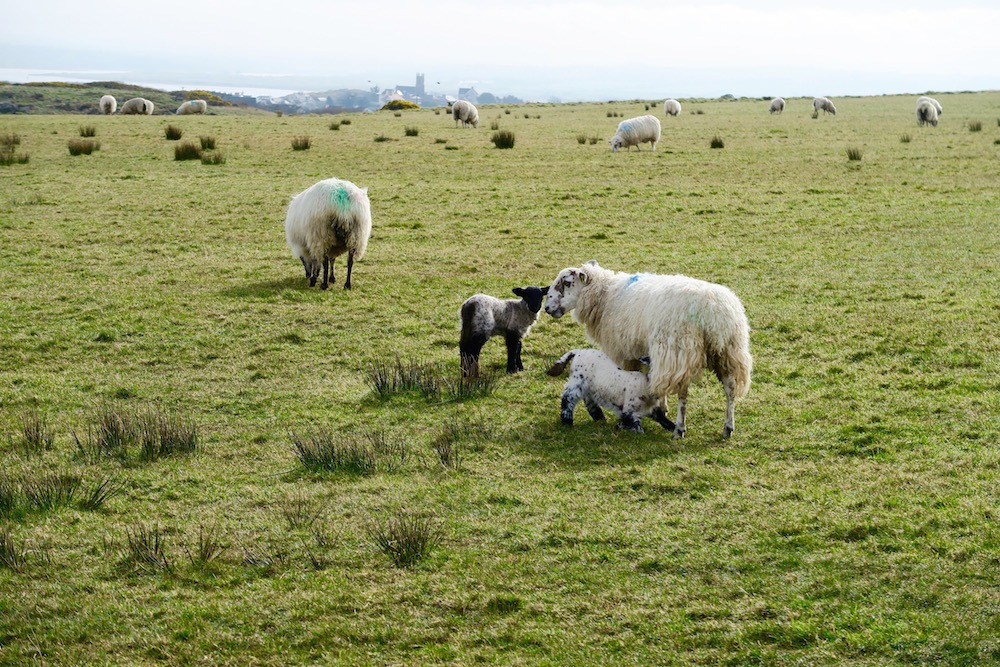 Spring means lambing season!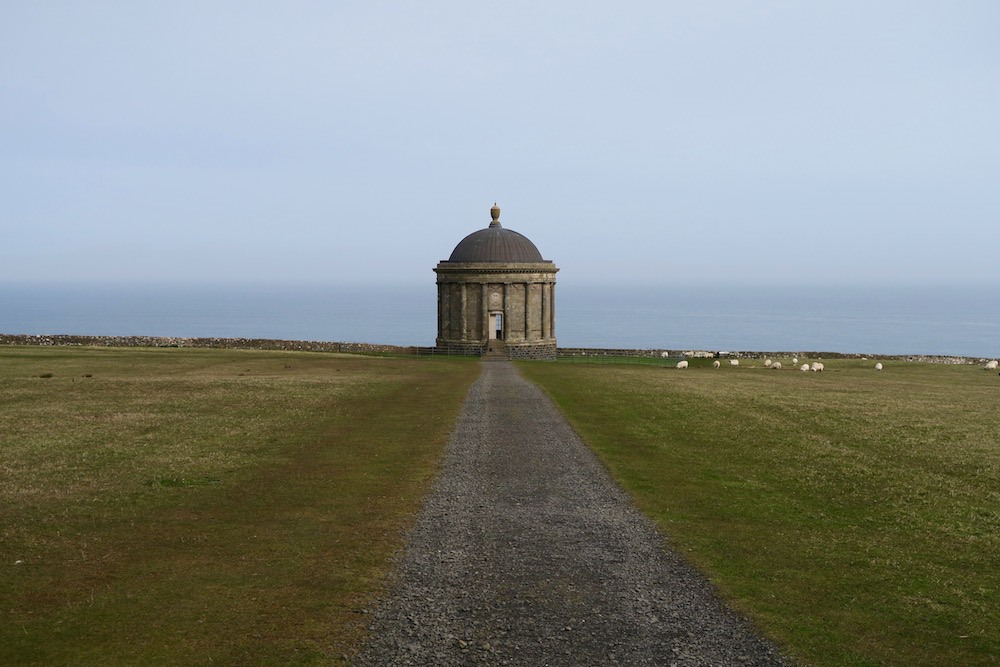 Mussenden Temple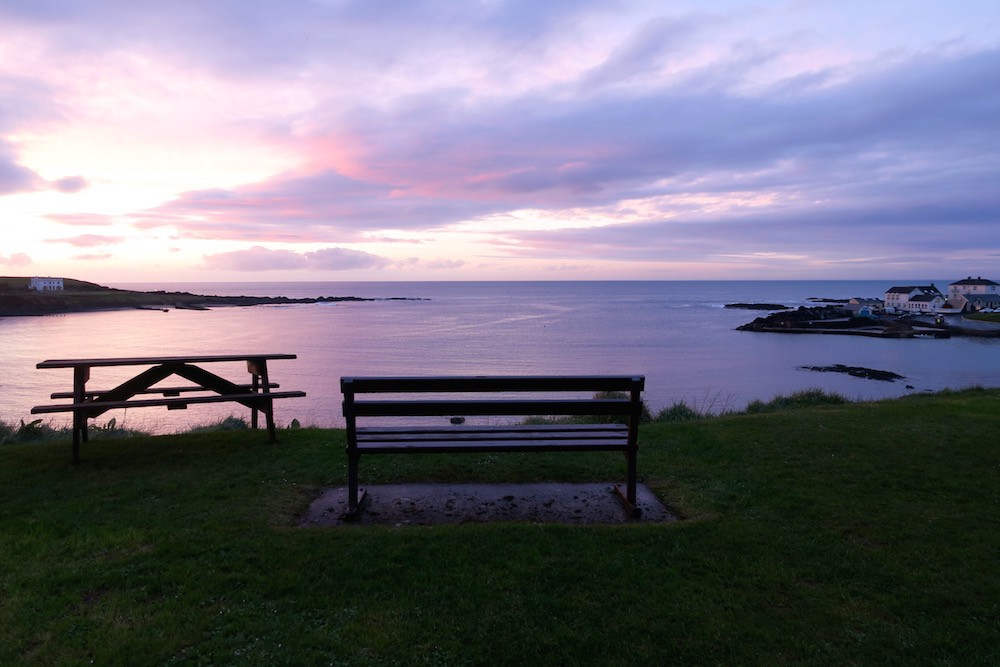 Sunset in Portballintrae
And while you can pretty much stop at any beach and be blown away, there's no way you can visit the Causeway Coast and not visit the Giant's Causeway. An area of tens of thousands of interlocking basalt columns, this natural landmark is either the result of volcanic activity or the result of a clash between giants – it all depends on how much you like to believe in folklore. One tip for visiting the Giant's Causeway: make sure you have appropriate shoes with good, strong grip. The columns can be very slippery, even if it's not raining.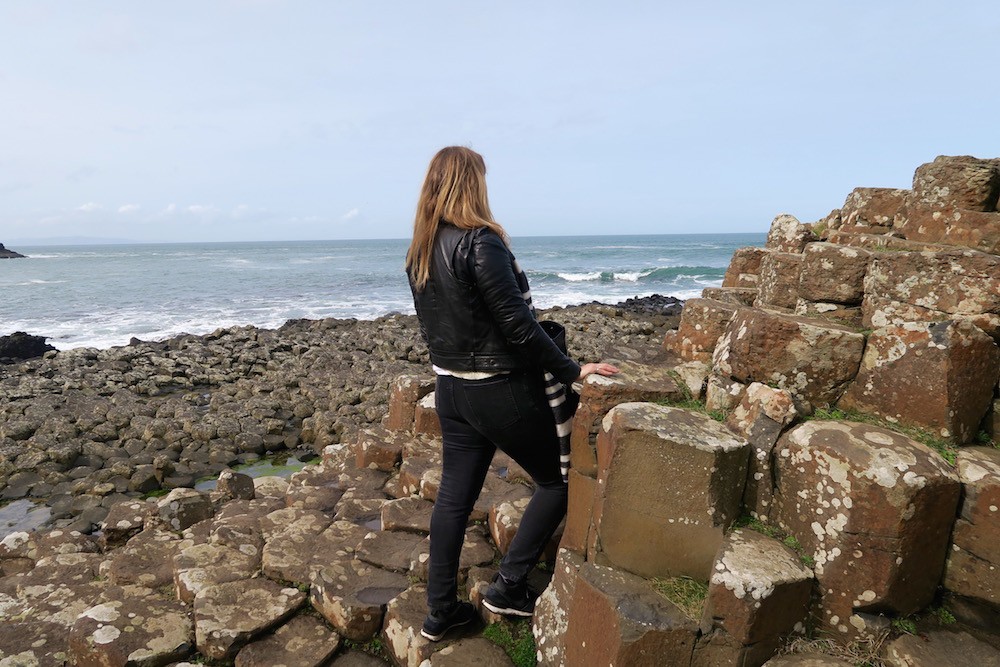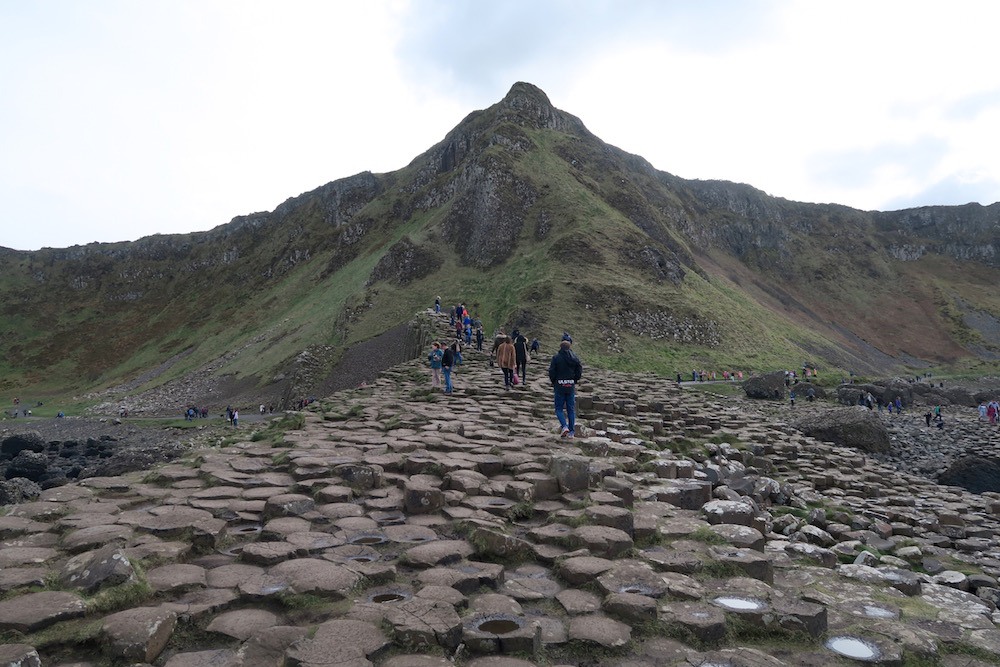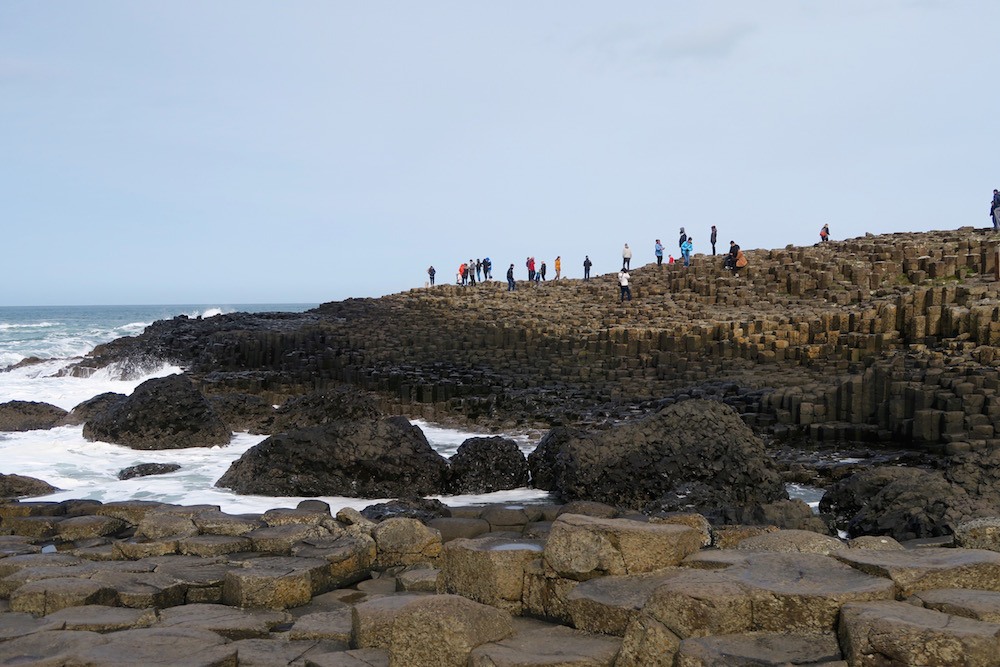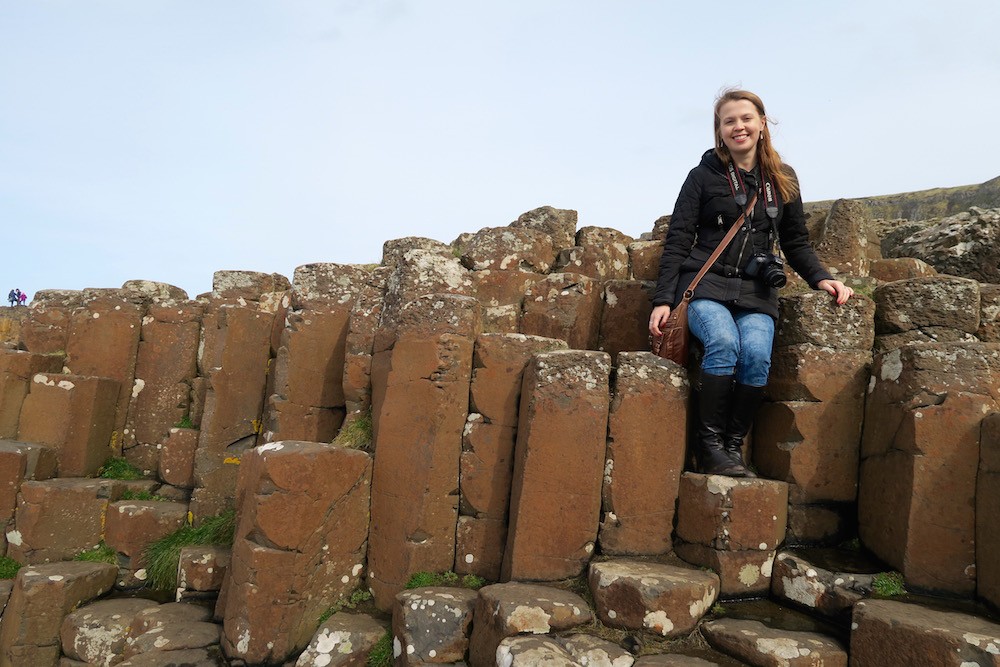 The Giant's Causeway
Another fantastic spot is the Dark Hedges, recently made famous by Game of Thrones. My suggestion is to go very early, before the crowds arrive, and leave a bit of time in order to get the best shot… there are nearly always cars and/or people in the way!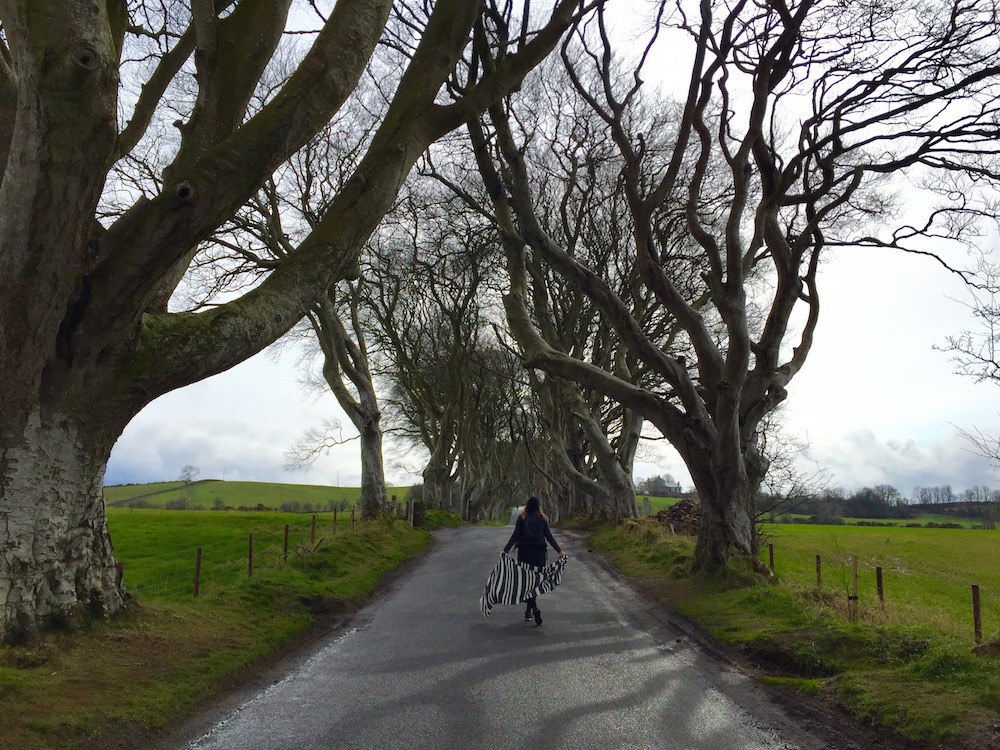 The Dark Hedges
The activities.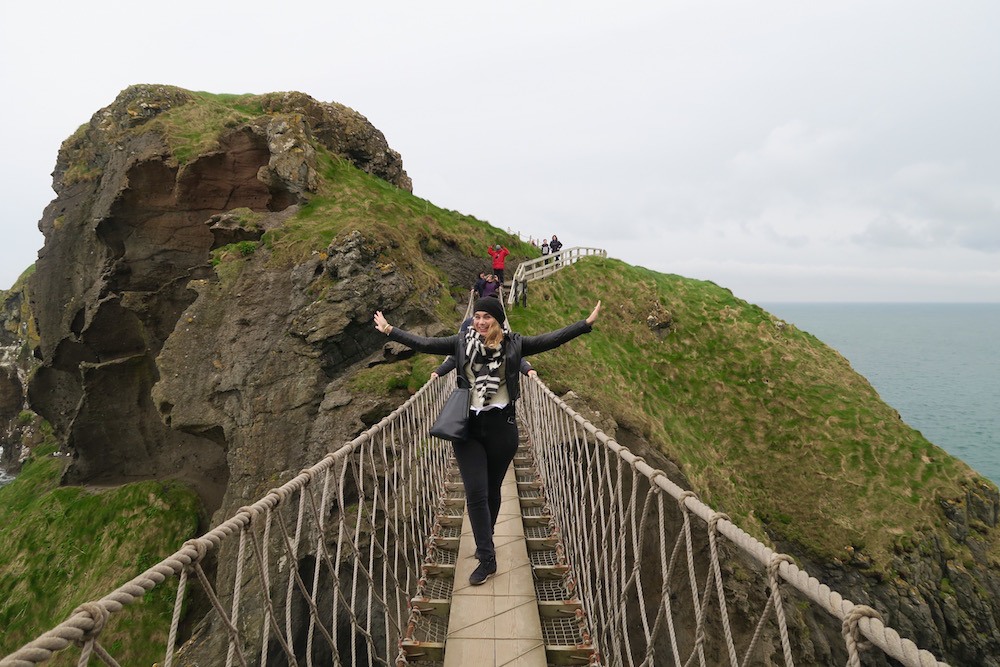 There are a ton of hikes you can do in the area, and if you're adventurous enough you can try your hand at surfing. There are also day trips to neighbouring islands and boat tours. My favourite activity, however, is crossing the Carrick-a-Rede Rope Bridge, which involves a lovely walk along the coast as well. If you're scared of heights, be warned… this is probably not your cup of tea. I'm not even scared of heights and I got some pretty serious jelly legs crossing that thing.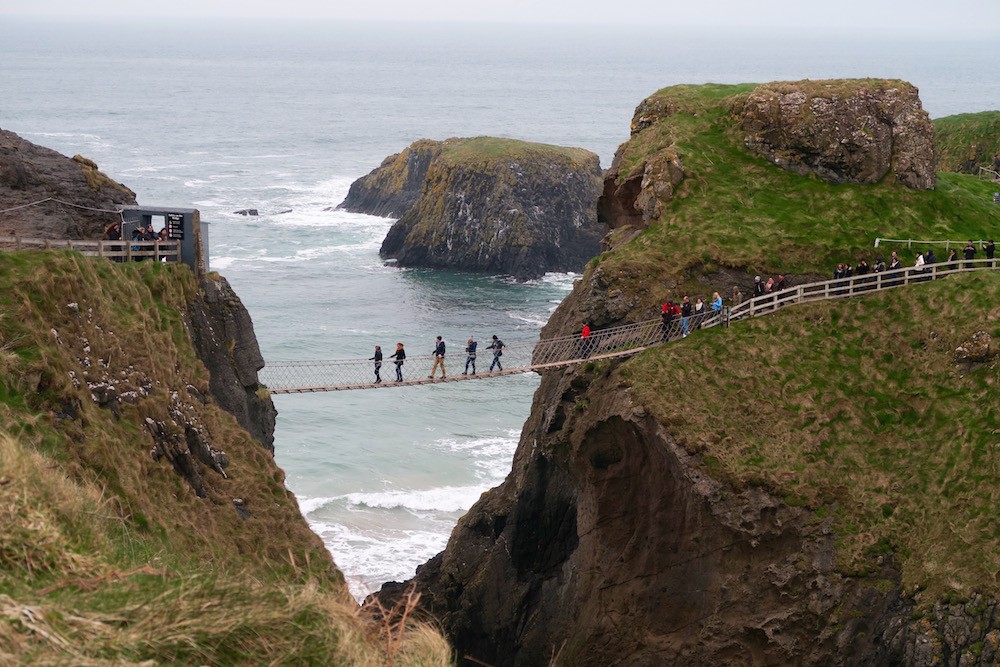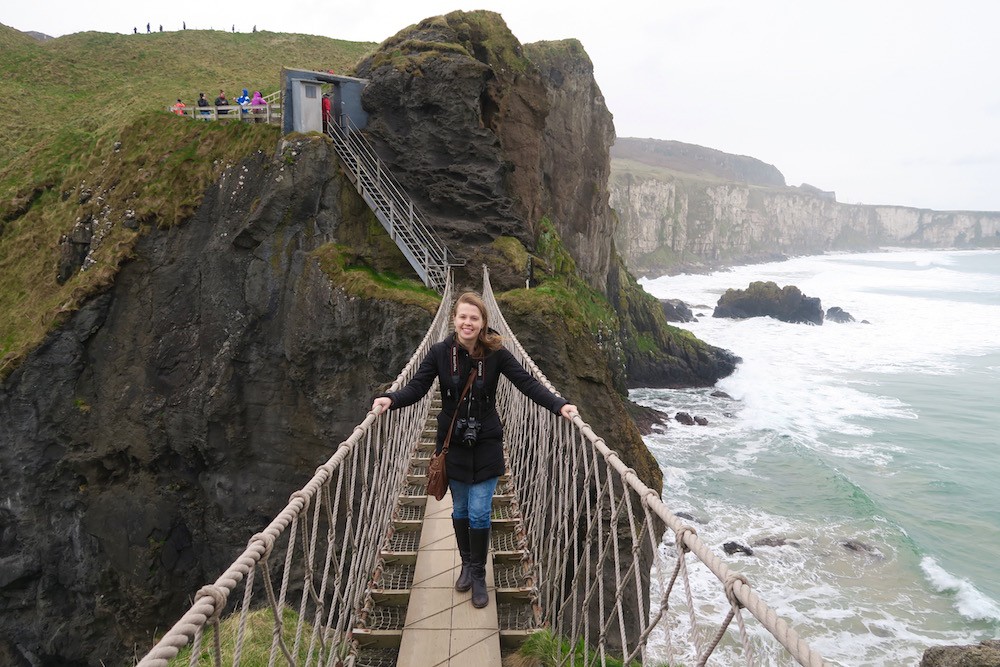 The Carrick-a-Rede rope bridge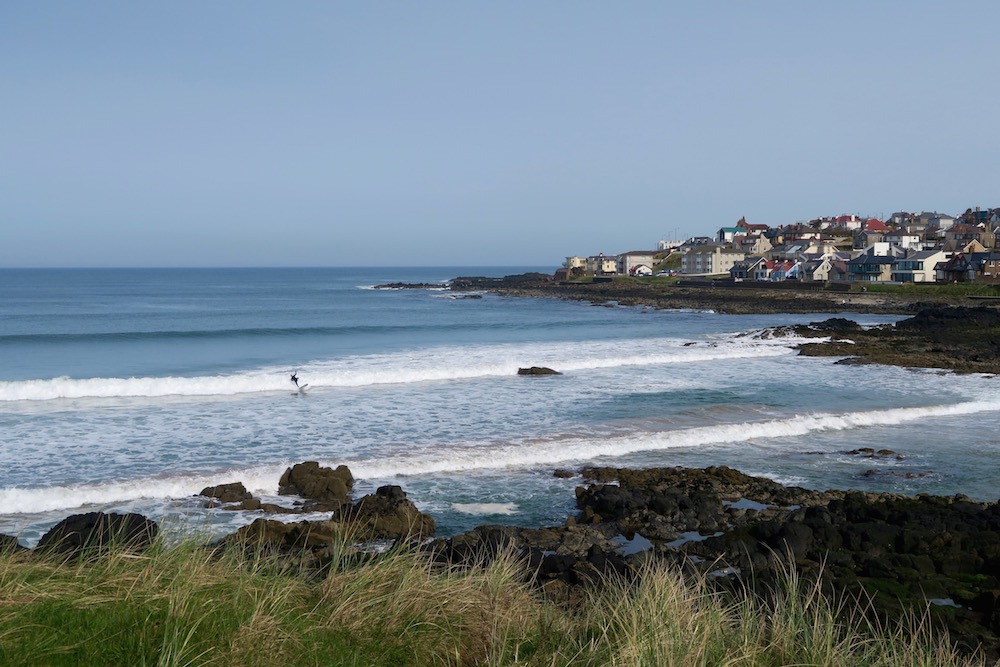 OK, so this poor fellow was actually doing quite well at surfing but I caught the exact moment he bailed and I can't stop laughing at this photo. Yes, I'm going to hell. 
The history.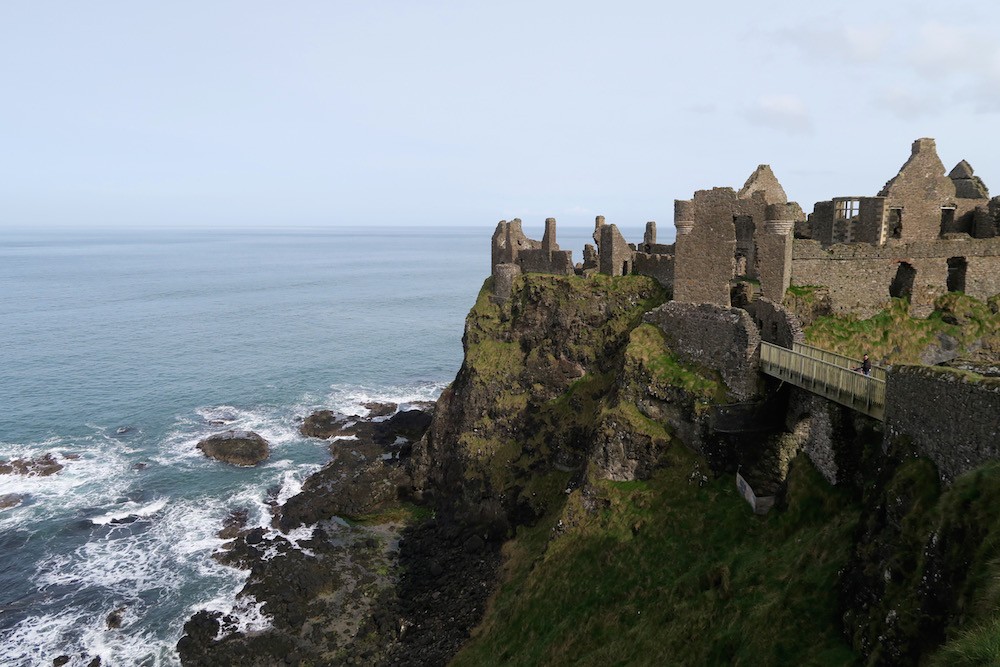 Dunluce Castle
If you are a history buff, you'll love the Causeway Coast. As I've written about before on this blog, I'm not really into castles and/or ruins, but give me a centuries-old castle against the crashing waves of the Atlantic and I'm sold. Some highlights on our road trip were Mussenden Temple (complete with tons of cute sheep and an incredible beach view) and Dunluce Castle, which dates back to the 13th century.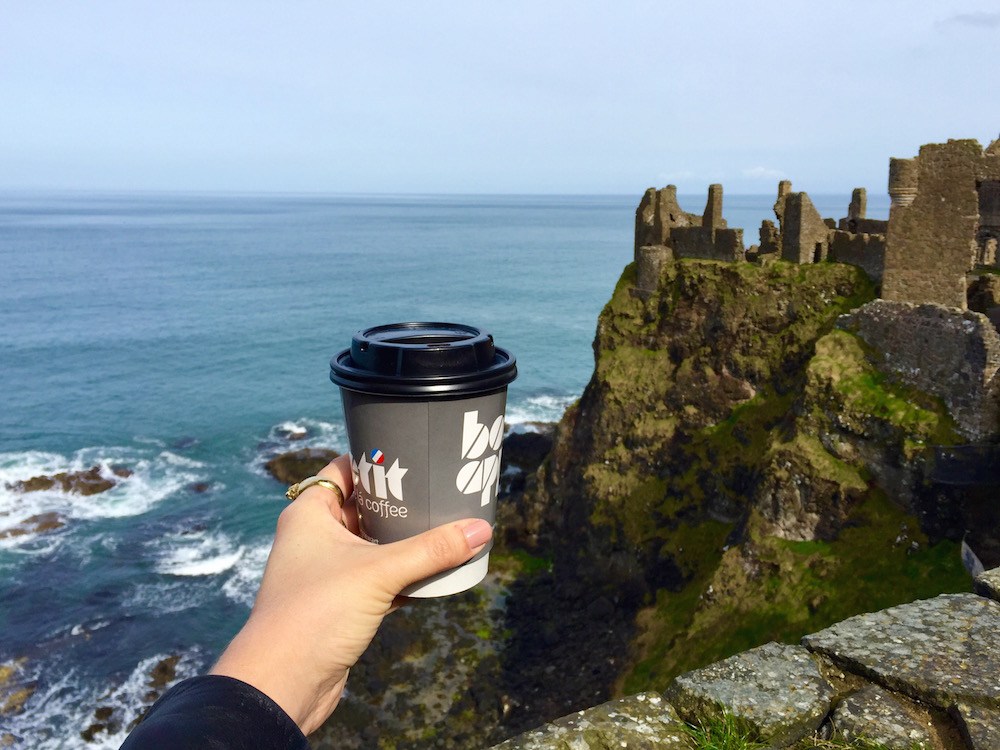 Not a bad view for my morning coffee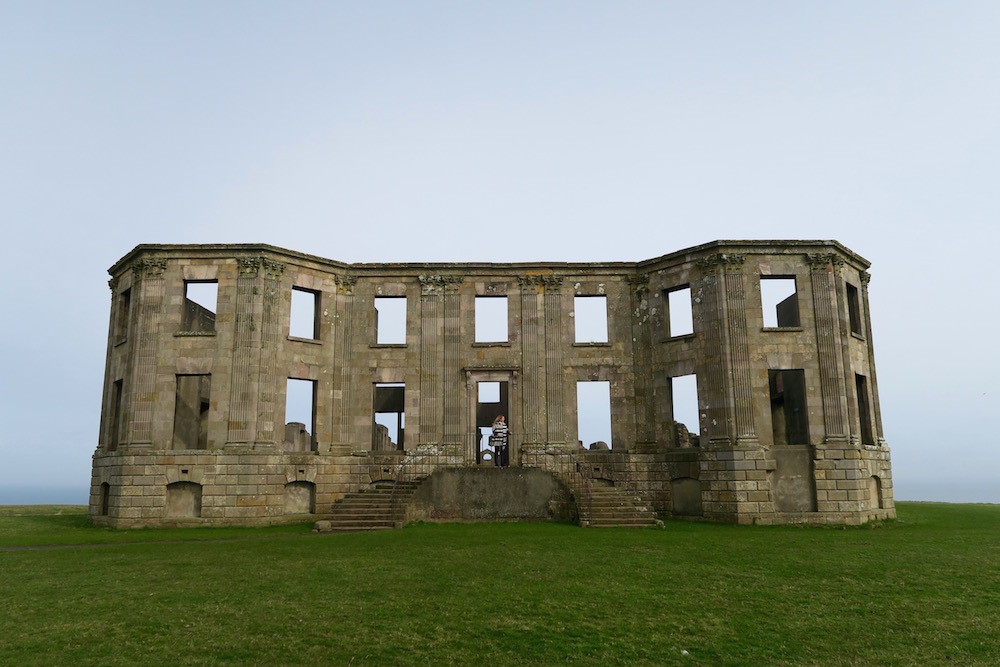 Mussenden House
The food.
Steak and Guinness pie at The Causeway Hotel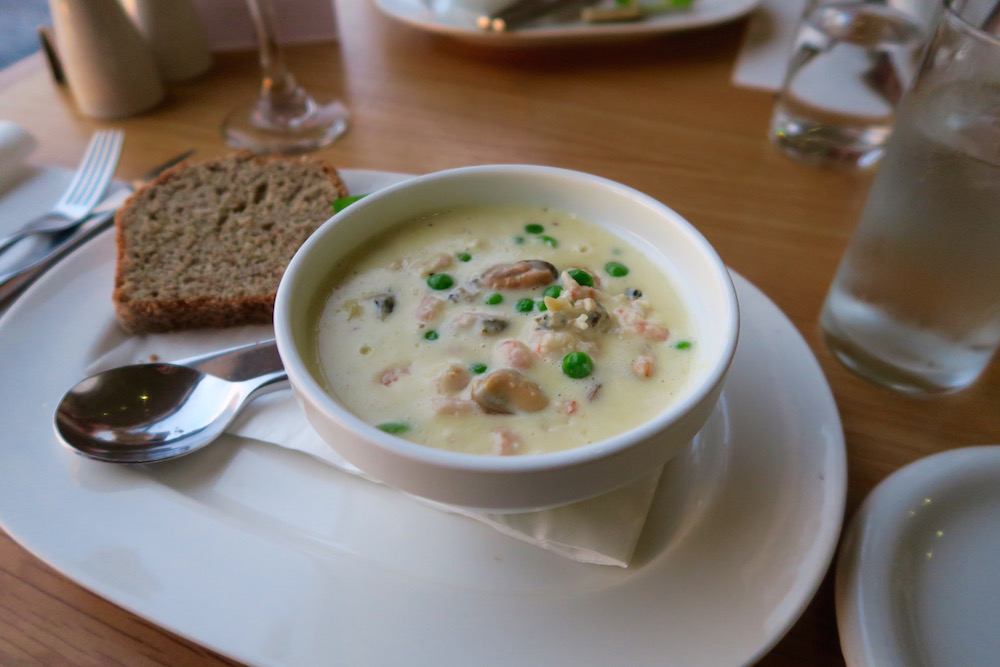 Amazing chowder at The Bayview Hotel, my recommendation for accommodation in the area
I go to Ireland a lot, it seems – since moving to London less than three years ago, I've been three times, four if you could Northern Ireland. And while all of the UK isn't exactly known for its traditional food selections, I'll argue against the stereotype of "bad British food" to my last breath. Traditional food in the UK and Ireland – when done right, of course – is exquisite, filling, and warm, and rife with rich and local flavours. On the Causeway Coast, seafood dishes are the highlight, and I had lovely fish sourced from the nearby Rathlin Island as well as one of the best chowders I've ever had in my life.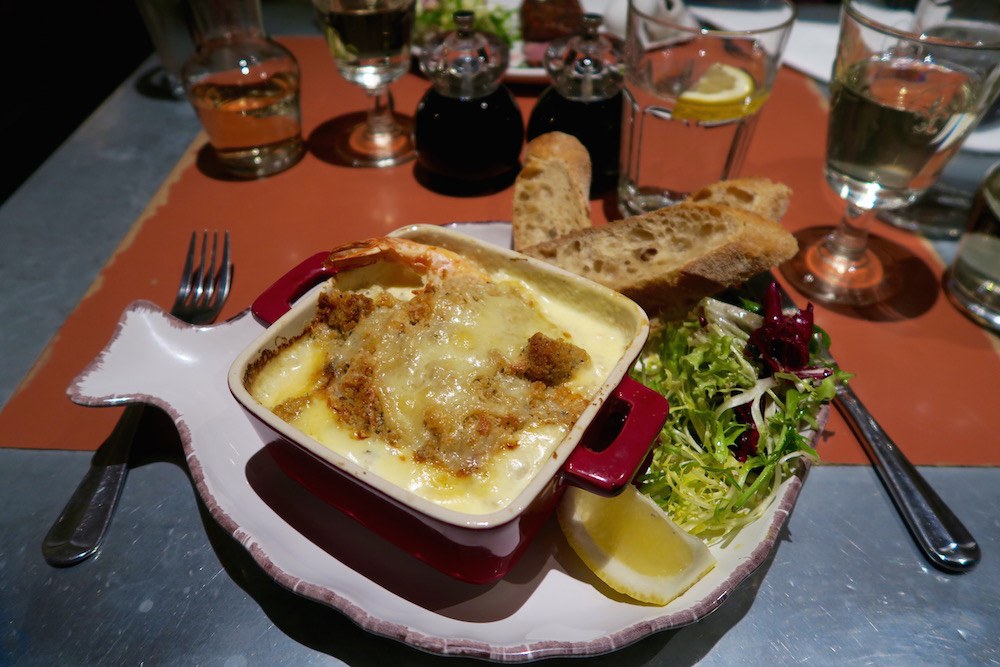 Dinner at The French Rooms
My favourite restaurant in my time there was The French Rooms in Bushmills, where I had one of the best meals I've had in recent memory, topped off with – what else – an Irish coffee.
The drink.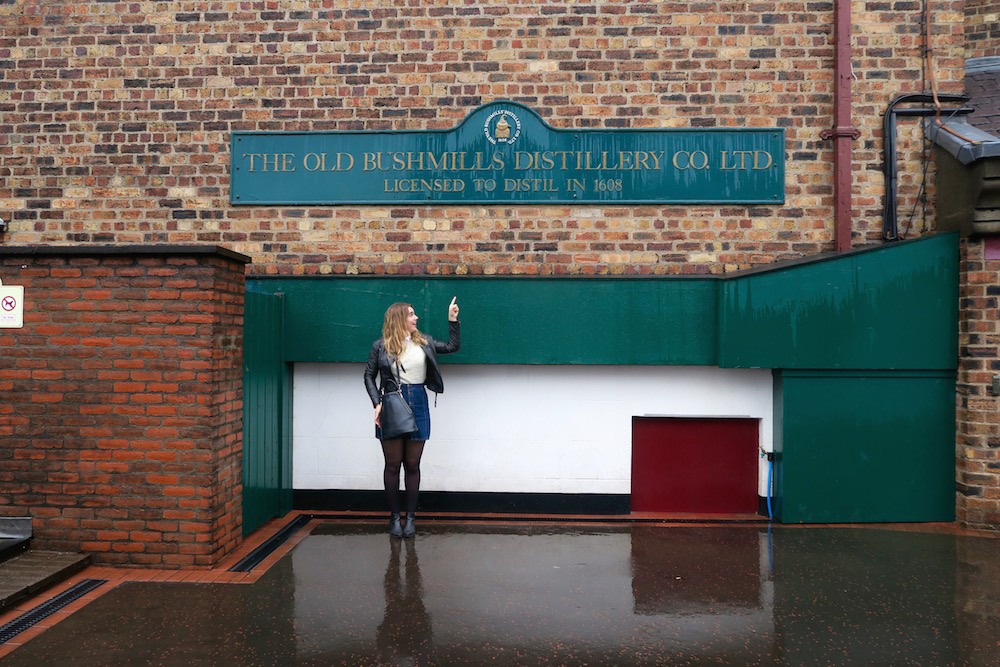 Which leads me to, naturally, the drinks of Northern Ireland. Long-time readers of this blog may know that I'm a diehard Guinness fan, but you may also know that I collect bottles of whiskey. A visit to Bushmills Distillery, then, was an absolute must. Even if you're not the biggest whiskey fan, the distillery is a really interesting place to visit, and the tour teaches you all about the history of whiskey in Northern Ireland and how exactly its made.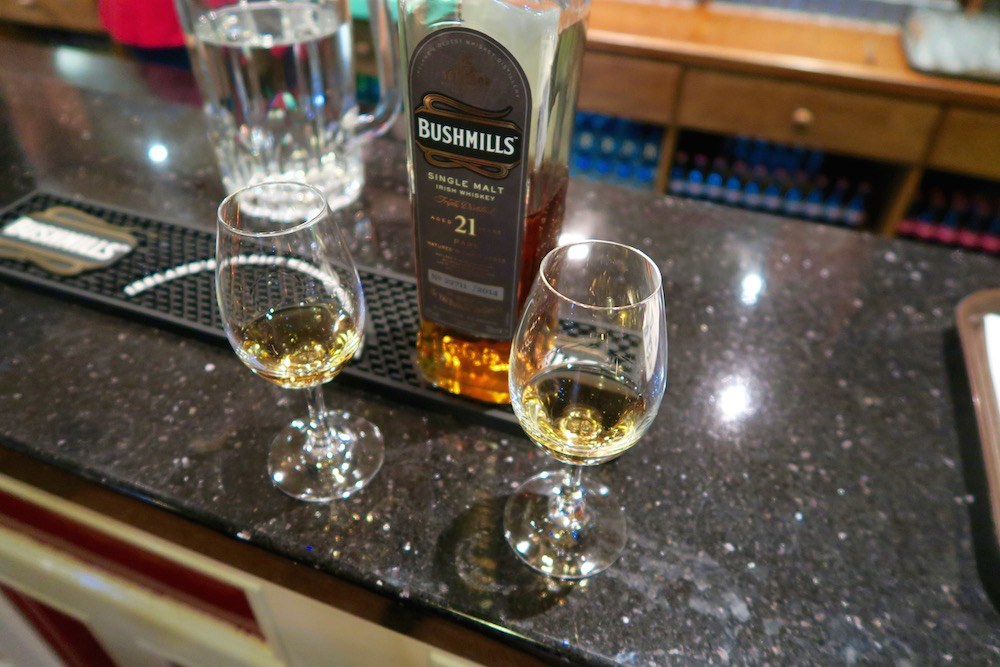 The distillery was kind enough to let me try their 21-year old single malt, and it was one of the nicest whiskies I've ever tried. I'll be writing more about Bushmills in another post, but I'd like to thank all the people there for making our time so much fun.
If you're looking for a great night out, definitely check out the Gas Bar at the Bushmills Inn; there's often live music there. I'd also recommend the lounge at the Bayview Hotel in Portballintrae for a good laugh.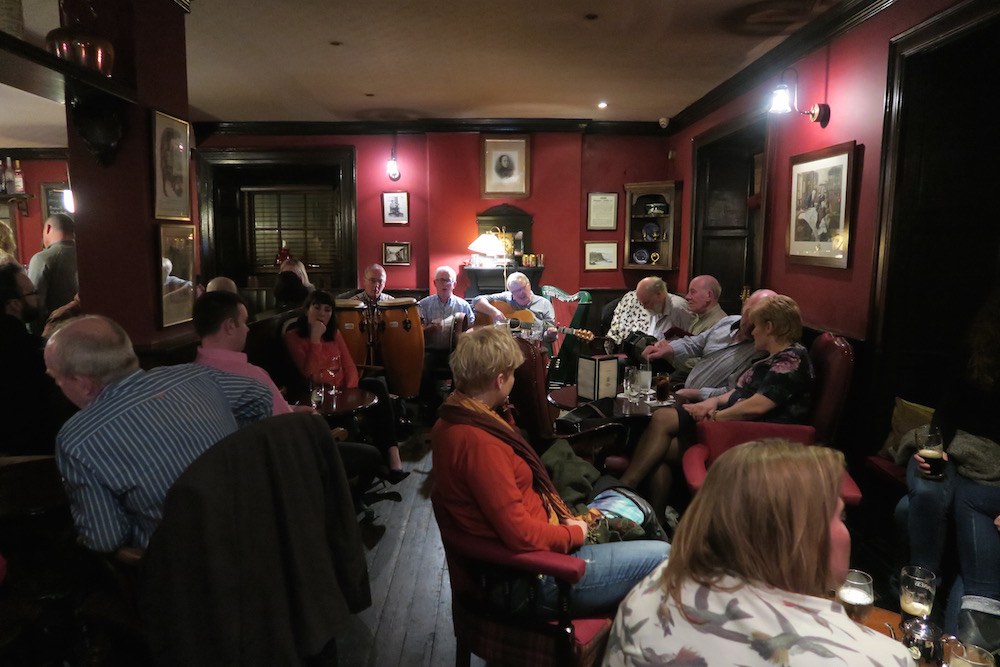 The people.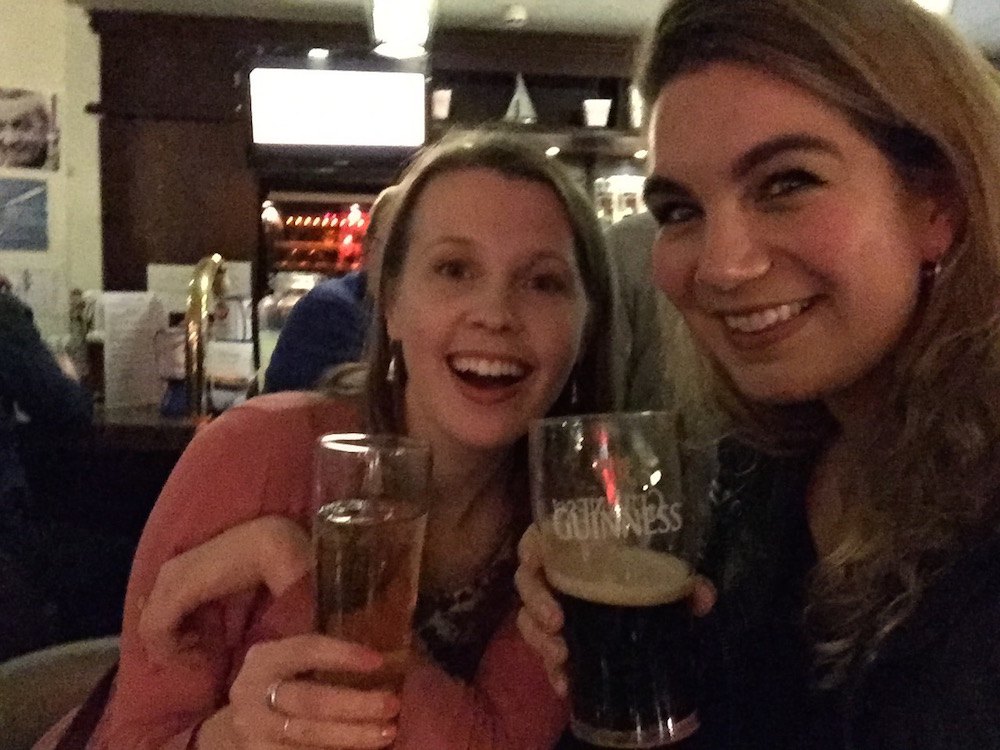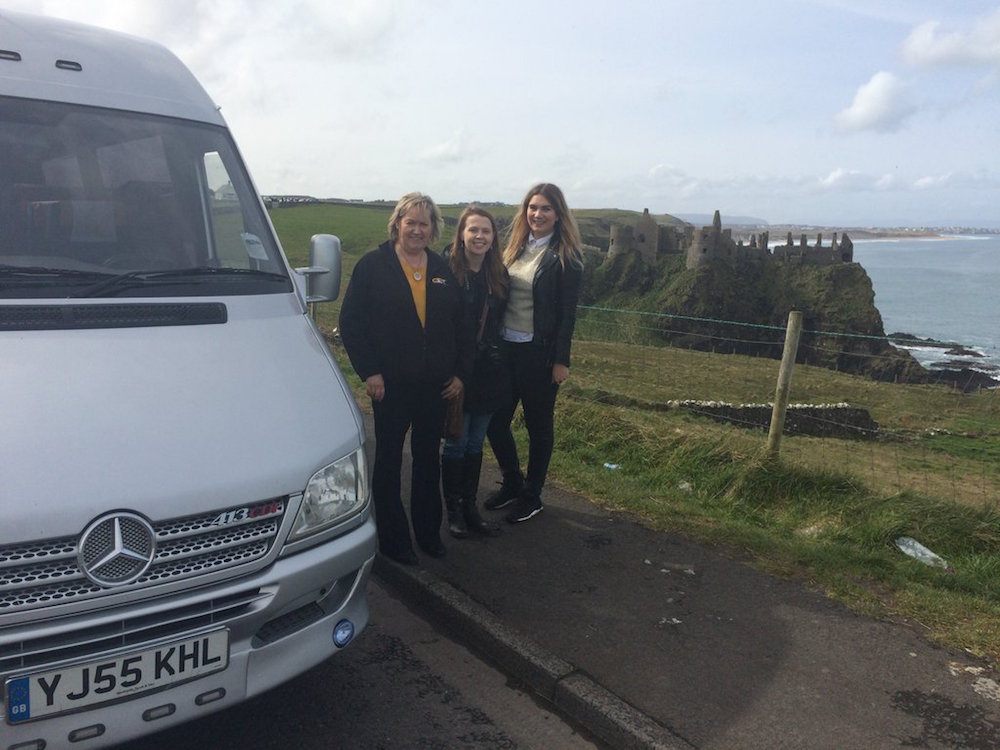 Our amazing guide from Glenara Elite Travel, who we spent a day with. A perfect option if you are not comfortable driving or if you'd prefer to let someone take the reins for the day. 
Because Northern Ireland is a place to make friends, to feel welcome, to laugh. Honestly, I was bowled over by the kindness and openness of the people we met during our time in the area. As much as I love London, it can be difficult to make friends here, and outside of my East London community I don't often find myself chatting to strangers. I don't think that people don't want to talk to each other in London, it's just that everyone is a bit reserved about doing so. The people of the Causeway Coast, however? Not a problem.
It's one thing for people in the hospitality industry to be helpful and kind – as everyone, from the bartenders to the baristas to the tour guides were – but it's another thing all together to have each encounter with random people be one of warmth and friendliness. From the people we met walking their dogs on the beach to the lovely couple we sat next to at the bar to the stag party we ran into while out taking photos – everyone made us feel welcome, and everyone made us laugh. In only three days, we had so many fun conversations with so many different people, and we were smiling constantly. That, to me, more than the scenery or the restaurants or (dare I say it) even the whiskey, makes a place, and it's why I truly fell in love with the Causeway Coast. Again, I reiterate – this place deserves more than just a quick day-trip. I urge you to give it the time it deserves.
Many thanks to Causeway Coast and Glens Borough Council for inviting me to explore their beautiful lands. A special thank you to Kasha from Lines of Escape for all of the photos of me, and for being an amazing driver!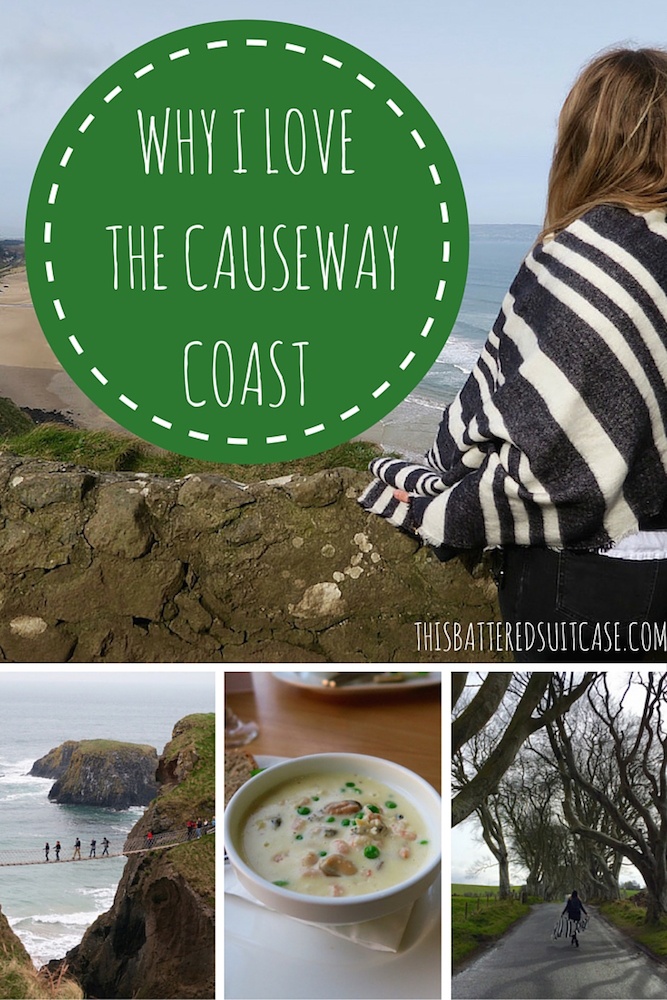 Have you ever been to Northern Ireland/The Causeway Coast? Does it seem like a place you'd like to visit?