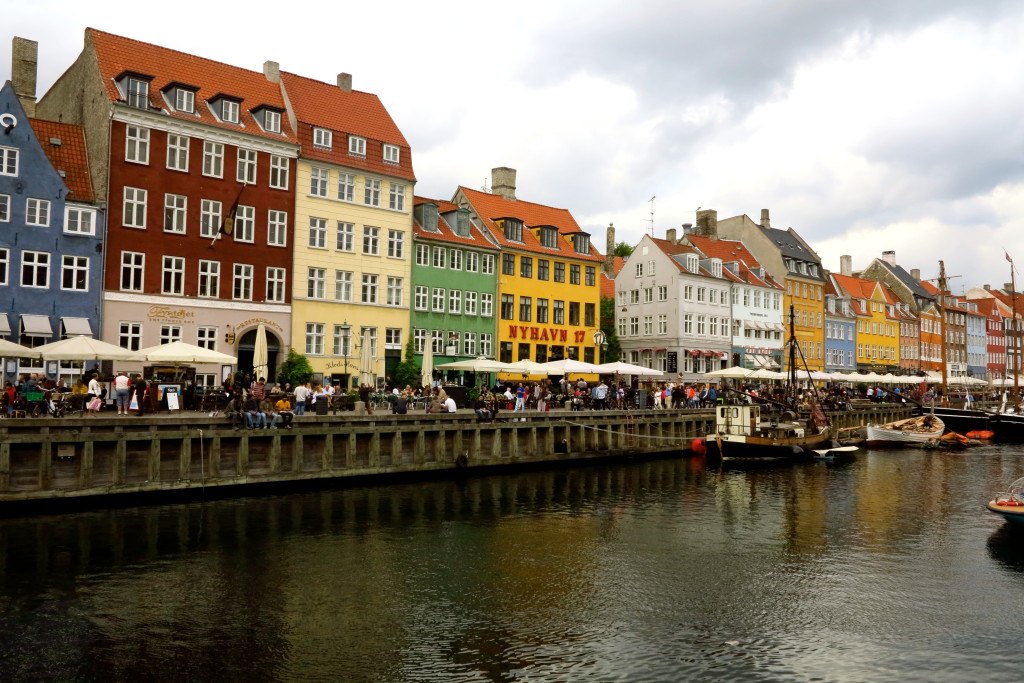 A Danish reader once wrote to me to tell me how disappointed she was that there was barely anything on this blog about Denmark, despite the fact that I had visited in 2006. Actually, of the 80-odd countries I've been to, not that many of them are documented that well on this blog at all. I've never really been one for writing "guides", I guess – I already do that for work, and I prefer to keep this blog more story-oriented, and well, whatever the hell this entire section is about.
That being said, after my recent trip to Denmark (which included Aarhus) I felt the urge to write about why I love Copenhagen so much. I think that, for a lot of people travelling to and around Europe, the idea of the continent includes France, Italy, Germany, Spain, maybe cities like Budapest or Prague or Vienna. Way back in 2006, I set out on a summer-long adventure around Europe, and quickly realised I wanted to visit a lot more than just those places, discovering (and falling in love with) countries like Slovenia, Poland, and Portugal. At some point during the journey, I decided to add Scandinavia to the itinerary, and travelled through Denmark, Norway, and Sweden before travelling on to Finland and Estonia.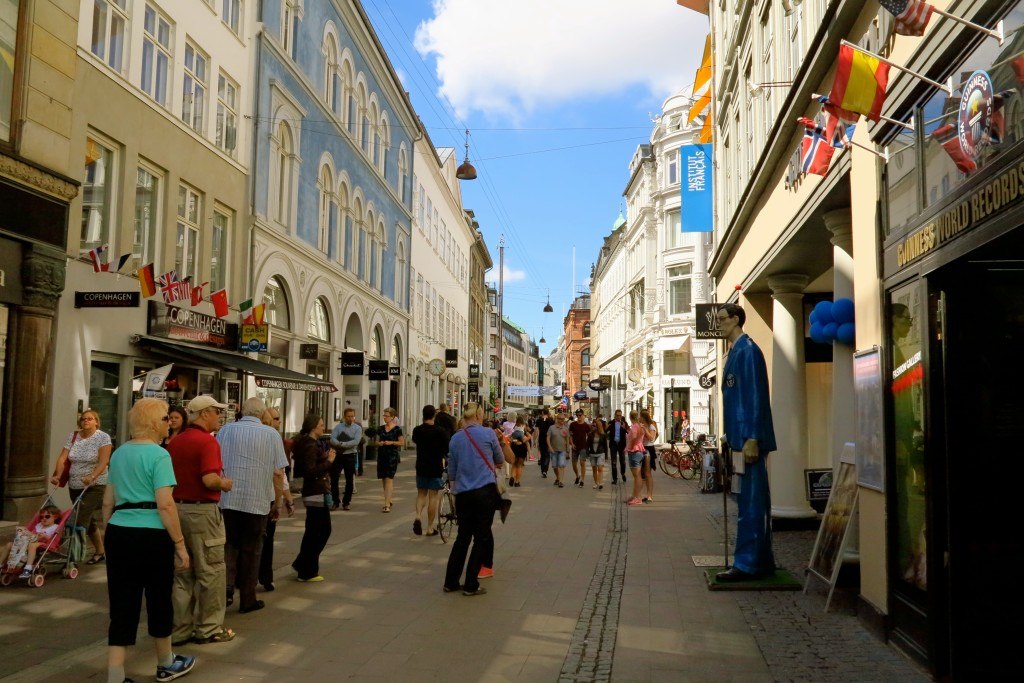 From Estonia, however, I flew back to Denmark. I flew back to Denmark again later on that year, in the autumn. Not only had I fallen in love with the country, it turns out I had fallen in love with someone who lived there. I had met a handsome and charming young man while crossing the North Sea from Copenhagen to Oslo, and the rest was history. I returned to the city again and again, loving it more and more each time I visited.
Unfortunately, that relationship ended the next year, and so ended my relationship with Denmark. I hadn't visited since 2006. It was with great anticipation that I arrived in Copenhagen a couple of weeks ago, then. What if I wouldn't like it as much? What if it brought back bad, or sad, memories? Interestingly, I was in Copenhagen exactly nine years later to the day… but I'm going to write about what that felt like in another post. The long and short of it is, however, is that I fell head-over-heels in love again. Here are all the reasons I think Copenhagen is so amazing, and why I think you should visit, too. This is, of course, just a rough and a completely subjective guide, so I'd love to hear your suggestions in the comments if you've also been to Copenhagen.
The food.
I was not expecting the food in Copenhagen to be that good. When I visited in 2006 I was on a total backpacker budget, mostly eating from supermarkets. I was blown away with every single meal I had in Denmark this time around, all of it not only delicious, but fresh and locally-sourced.
Recommended places to eat: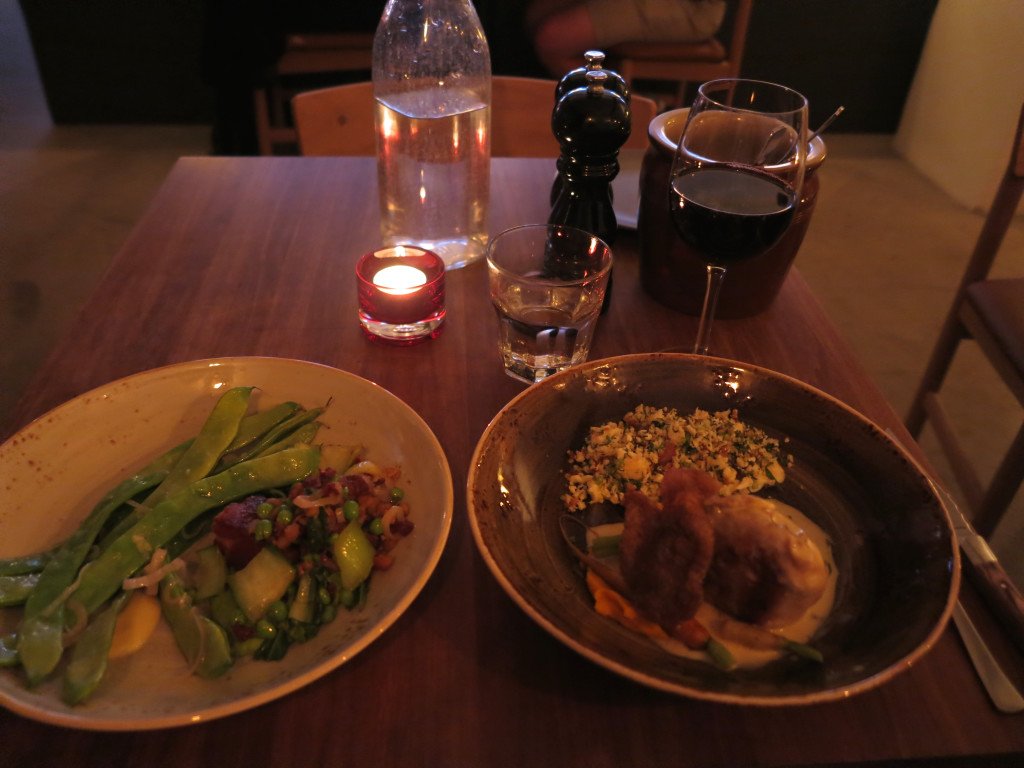 Madklubben is a group of restaurants in Copenhagen that all aim to provide high-quality food with low prices. I visited their Bistro-de-luxe location, and I swear, I had one of the most perfect meals of my entire life. While the prices are still not broke-backpacker levels (the twelve-course tasting menu with two glasses of wine set me back about £50), it is totally, completely worth it. Not only was the food amazing, it was bountiful (what you see pictured above were the eighth, ninth, and tenth courses, meaning I had eaten seven before that and would still eat another two). I would fly back to Copenhagen just to eat here again.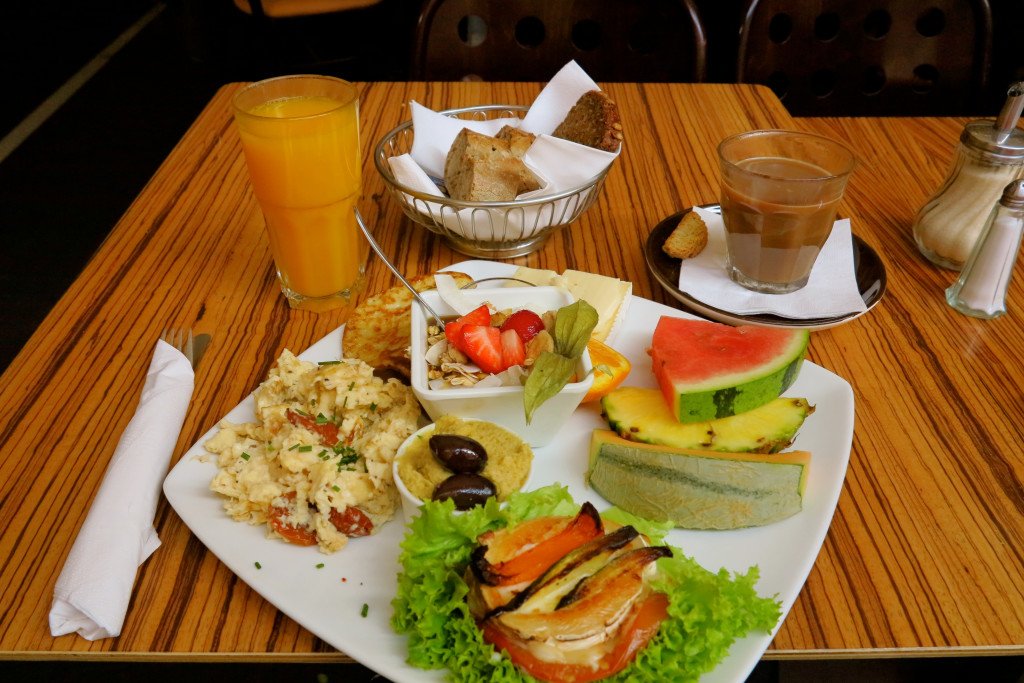 If, like me, you love both books and brunch, you simply must visit Paludan. The brunch is hearty and delicious, and you get to eat surrounded by books… what could be better?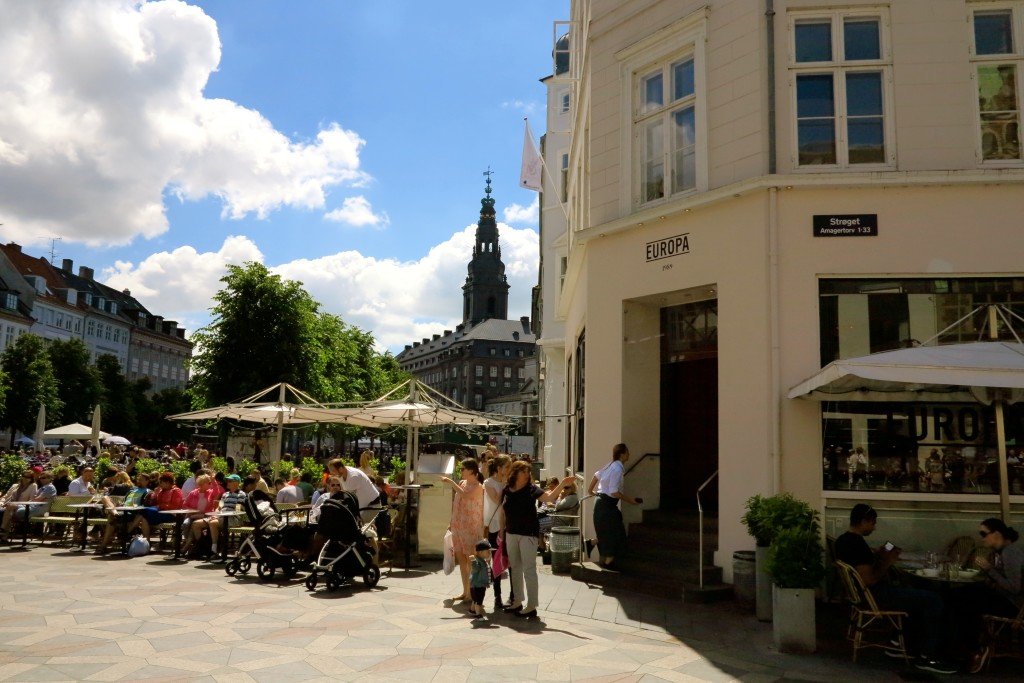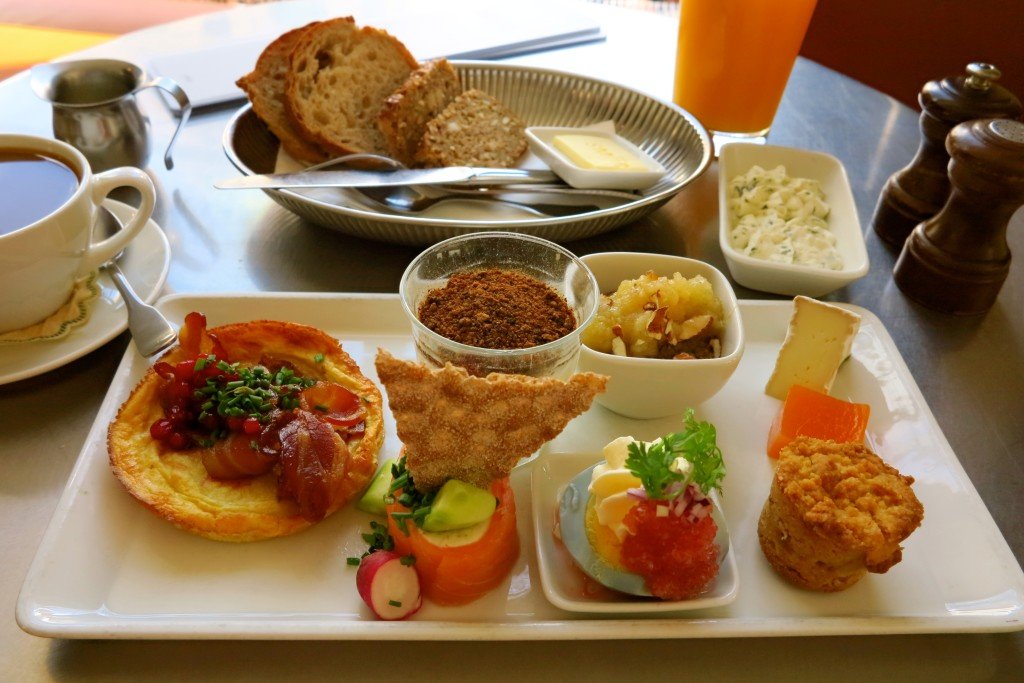 Another wonderful place for brunch, it is found on a big pedestrian/shopping street so full of both locals and tourists. While it doesn't run cheap, their Nordic brunch was to die for, made with exquisite ingredients and an extreme eye for detail.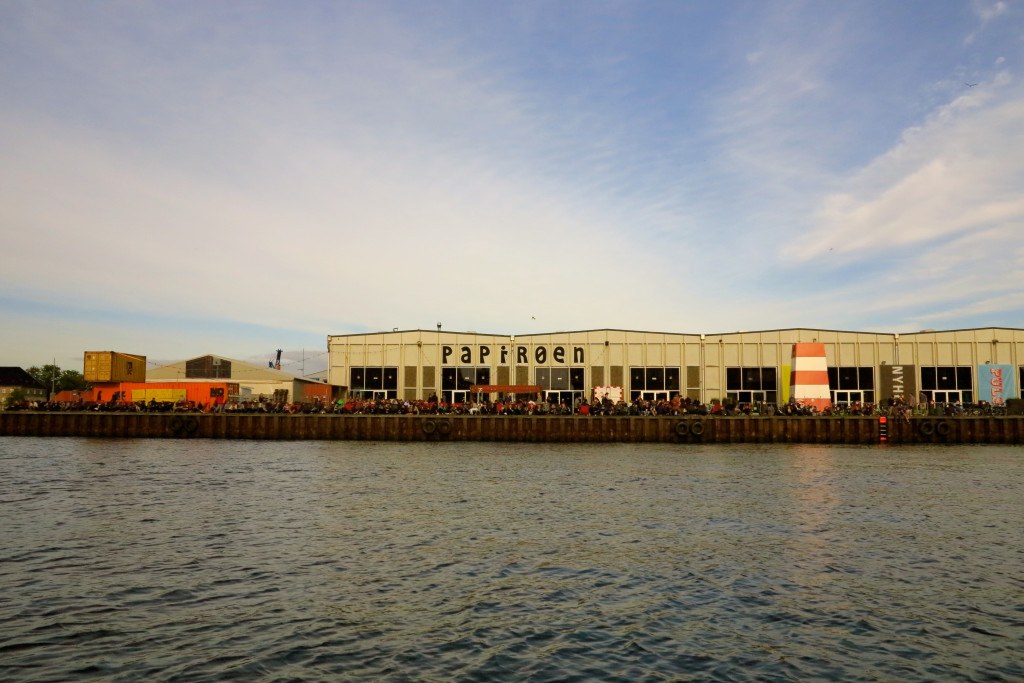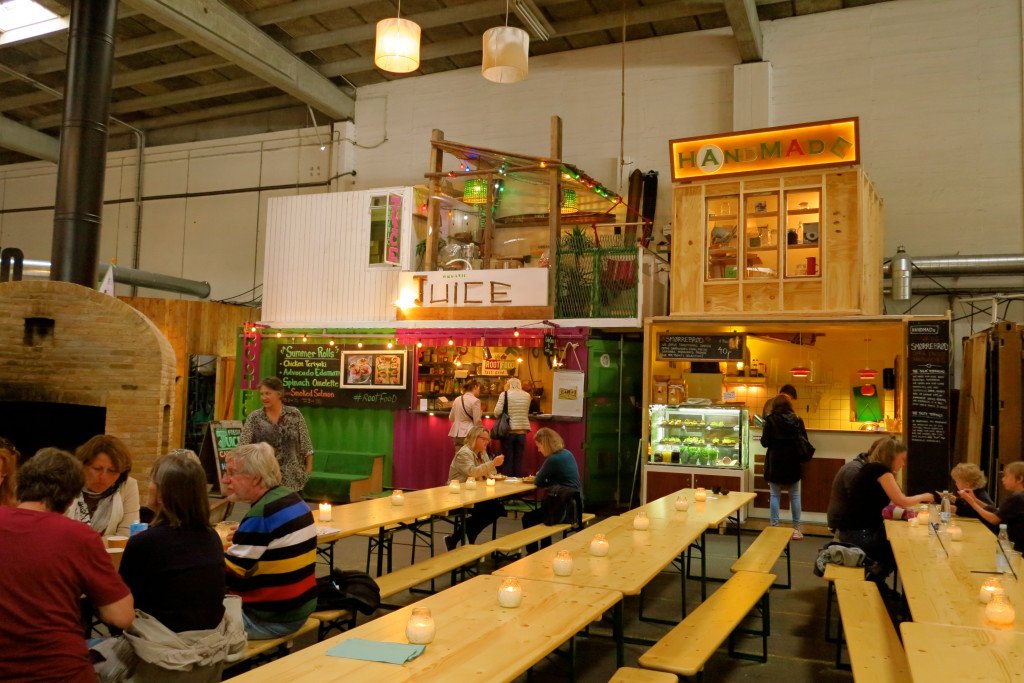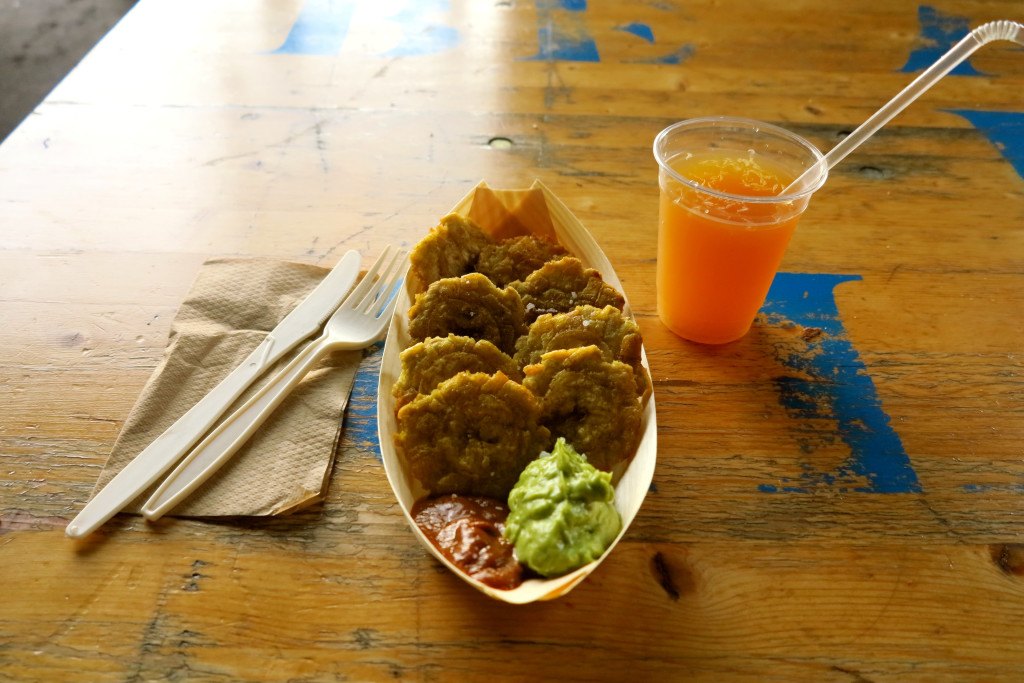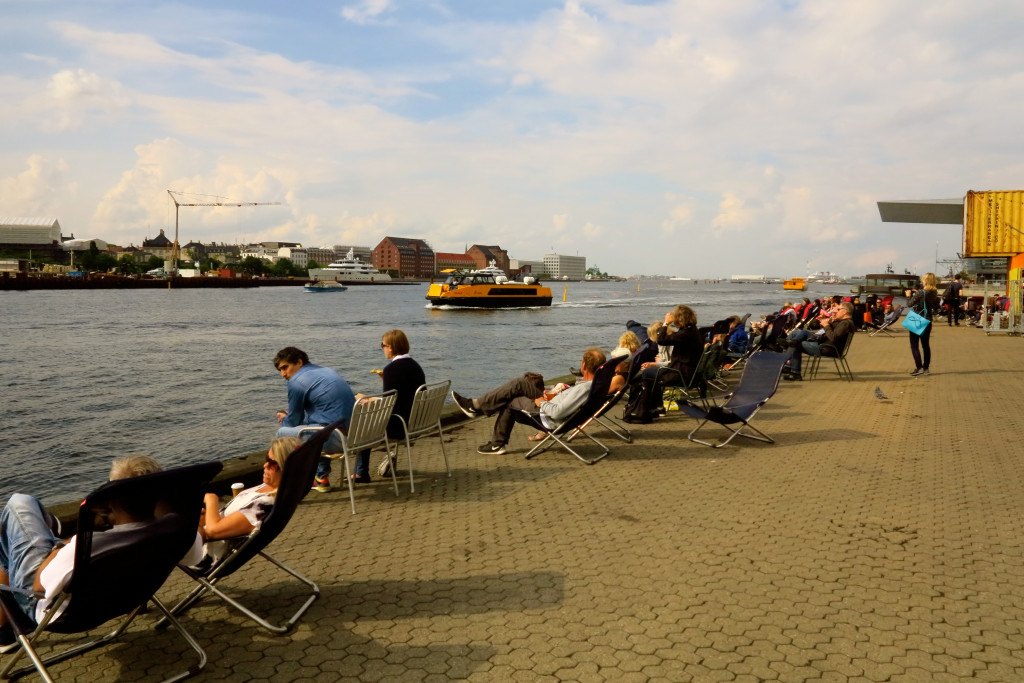 Found on Paper Island (Papirøen), I totally fell in love with this place. Filled with all sorts of street food, you could spend hours just hanging out here, watching the boats go by. You can also make reservations, meaning even at peak times you're guaranteed a spot to sit if you prepare in advance. I went in the afternoon and got my fill of Colombian food, then sat in the sunshine for a while with a beer. It was perfect.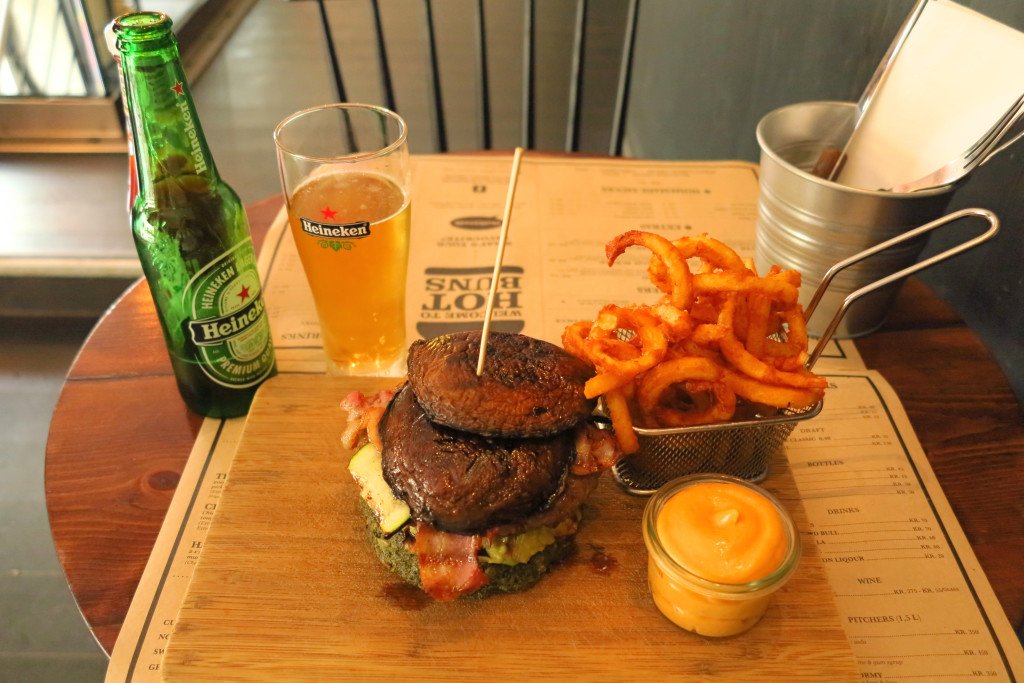 Perfect if you want to eat in a hurry, and want something filling. I tried their paleo burger and it was definitely one to remember!
Other restaurants and bars I've heard wonderful things about are Pede Oxe (for a terrific smørrebrød), Øl & Brød (meaning beer and bread, so you can't go wrong), DØP (street food with organic hot dogs), Salon 39 (for amazingly unique cocktails), Royal Smushi Café (for Danish design with Japanese food, including smushi, an open-faced sandwich prepared in sushi size), The Laundromat Café, Mother (for pizza), The Log Lady (a bar with a Twin Peaks theme!), and Lidkoeb (I was sad to miss their whiskey bar).
The architecture.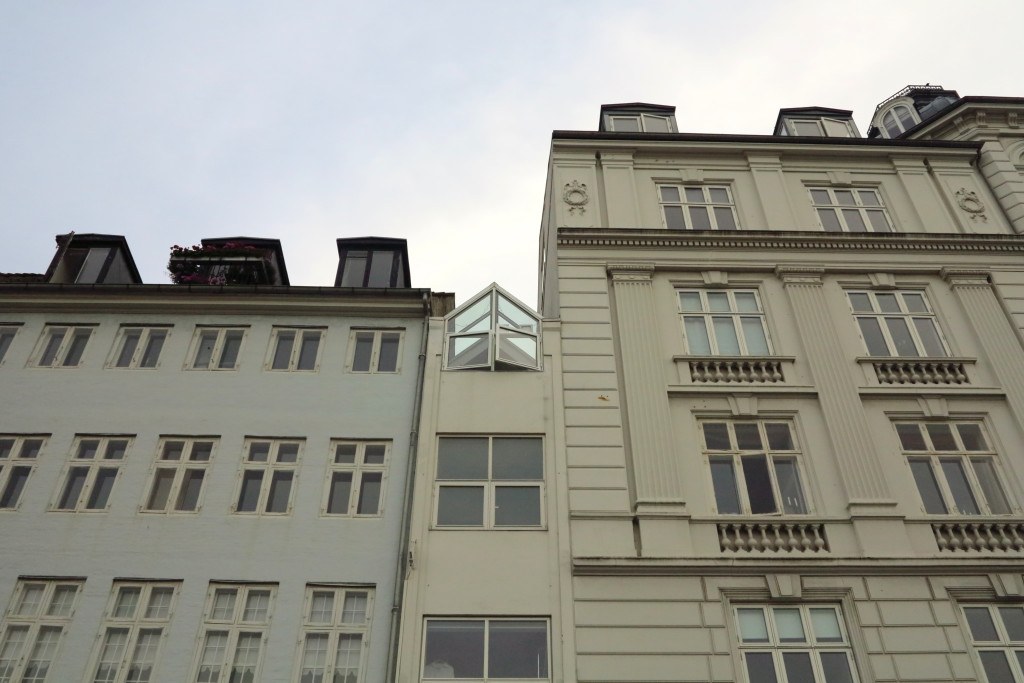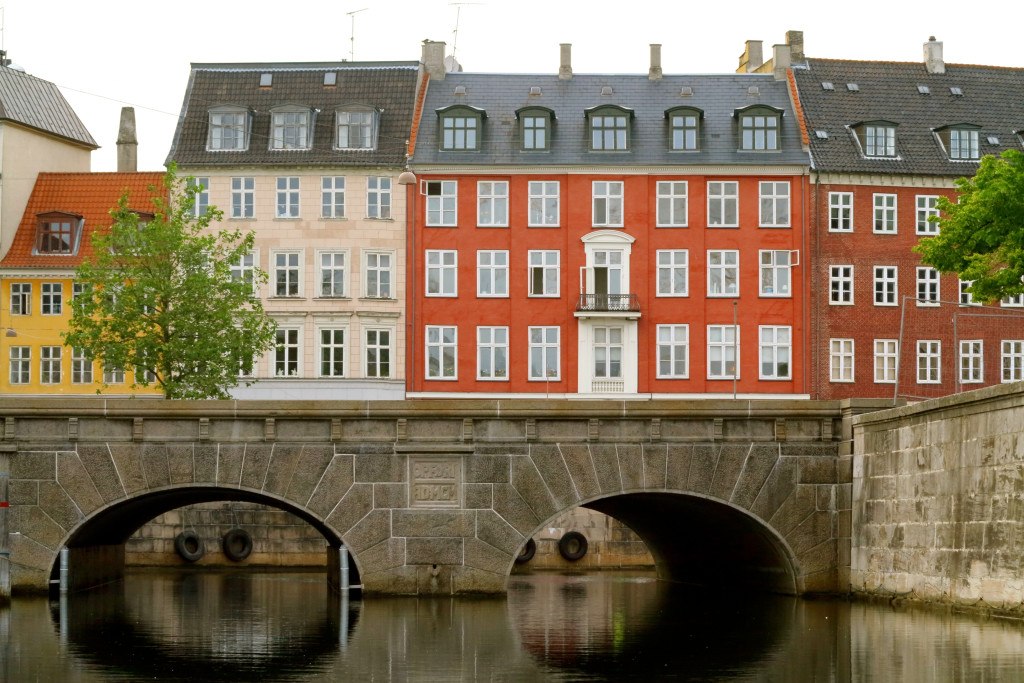 I'm a sucker for colourful buildings, and if you are, too, you will go crazy in Copenhagen. Scandinavian architecture and bright, bright colours are everywhere here. It's a photographer's dream. There isn't even a particular area that really stands out above the rest – it seems nearly every neighbourhood has its architectural charm.
The museums.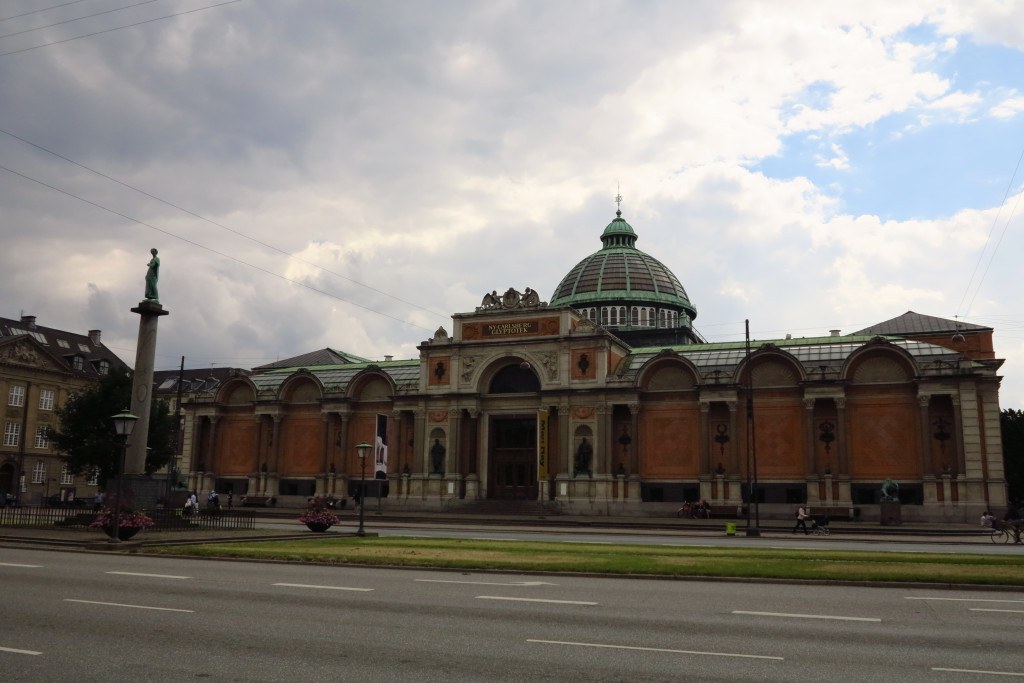 There are plenty of museums in Copenhagen, ranging from design to art to history to just about everything in between. If you plan on visiting a few museums and other sights, and/or if you plan on taking public transportation, I definitely recommend purchasing a Copenhagen card. You get entry into most museums and galleries, and even the special exhibits are heavily discounted. I had a card for 72 hours and I used it multiple times a day, not only saving me money but making life a lot easier. There are also certain days that are free for most museums (I believe most offer Tuesday as a free day) but watch out – a lot of museums and galleries are closed on Mondays.
Recommended museums:
National Gallery of Denmark (SMK)
Covering more than 700 years of art, this is a great gallery to check out some of Denmark's best and most popular artists. It's a wonderful introduction to Danish culture.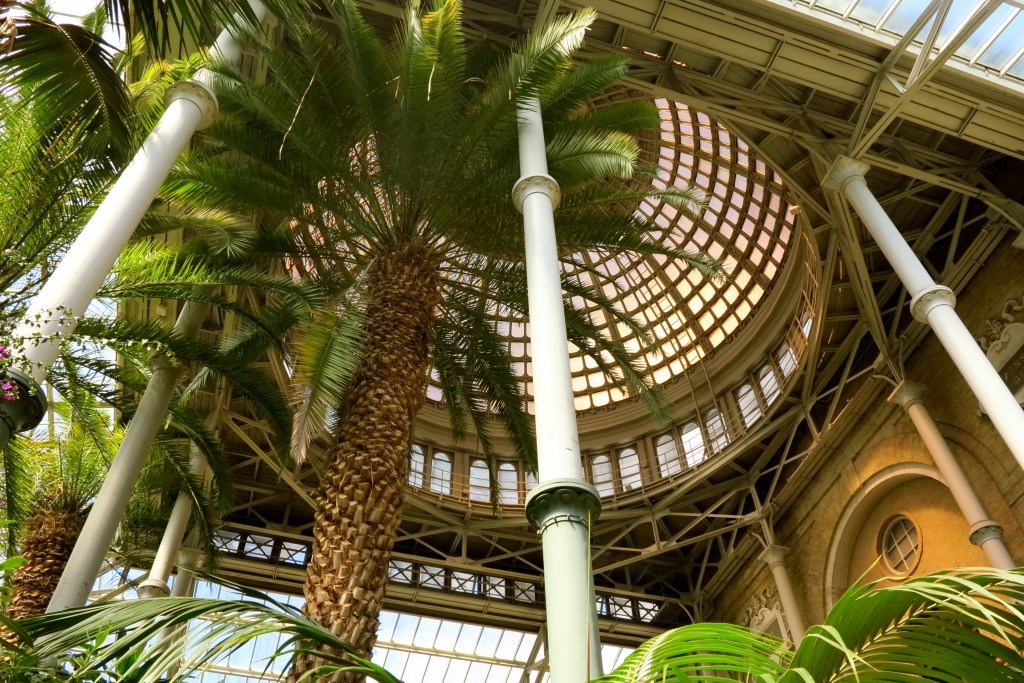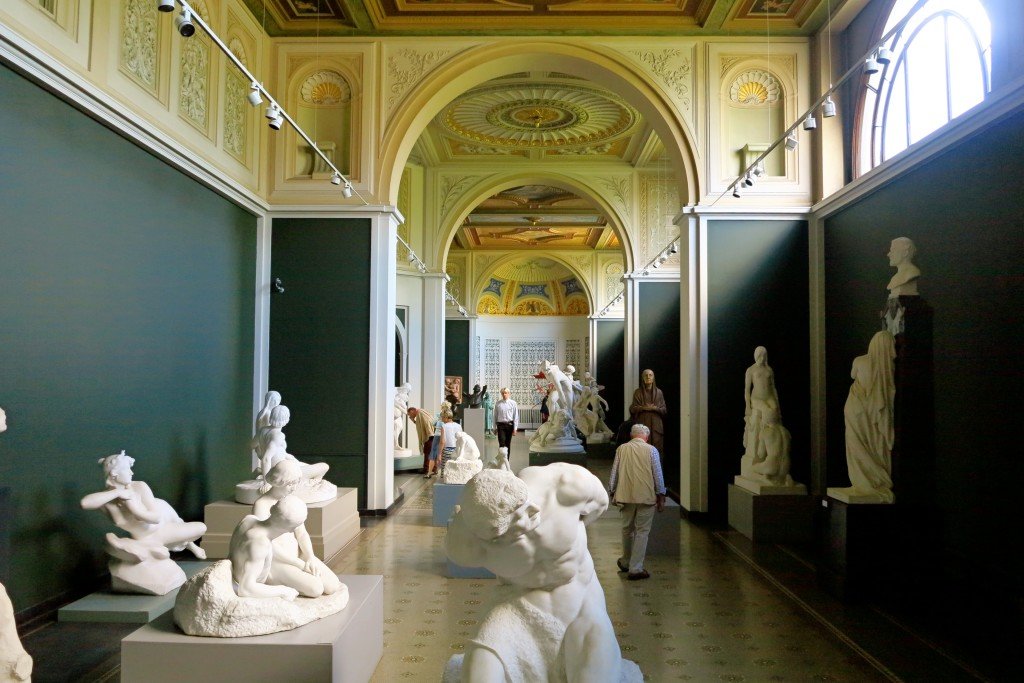 Another worthwhile gallery, this one has an assortment of styles of art, sculpture, and historical artefacts. Not only that, it is an absolutely beautiful building; sit in the café for a while, or just hang out in the atrium. It's lovely. The gallery also has a really interesting series of temporary exhibits, and I got the chance to see Man Ray's work when I was there.
There's no question about it: Denmark has amazing design. This is a very cool museum for all those interested in Danish design through the years.
Found just outside Copenhagen, the Louisiana Museum of Modern Art is probably high on everyone's list of "must-sees" in Denmark, and for good reason. Although I couldn't visit on this trip, I went in 2006 and it was a highlight of my time in the country. The location and grounds alone are worth the trip, let alone the amazing rotation of modern art.
The things to do.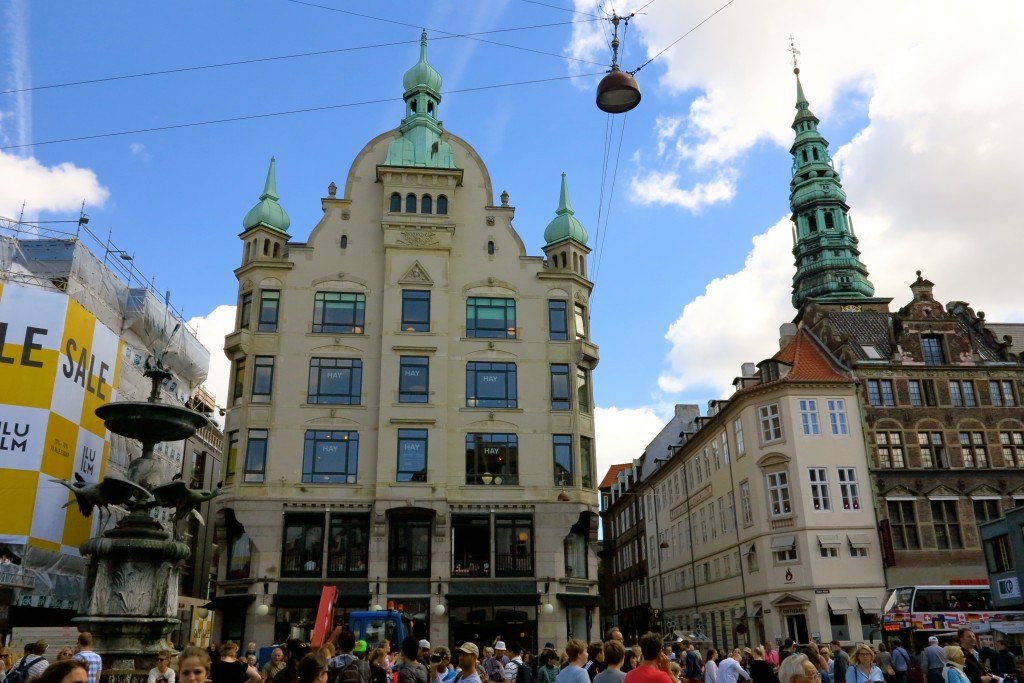 There's so much more to Copenhagen than just the great restaurants and the great museums. I spent two solid days just walking around the city, averaging sixteen kilometres a day, and I feel like I barely scratched the surface.
Recommended things to do in Copenhagen:
Canal Cruise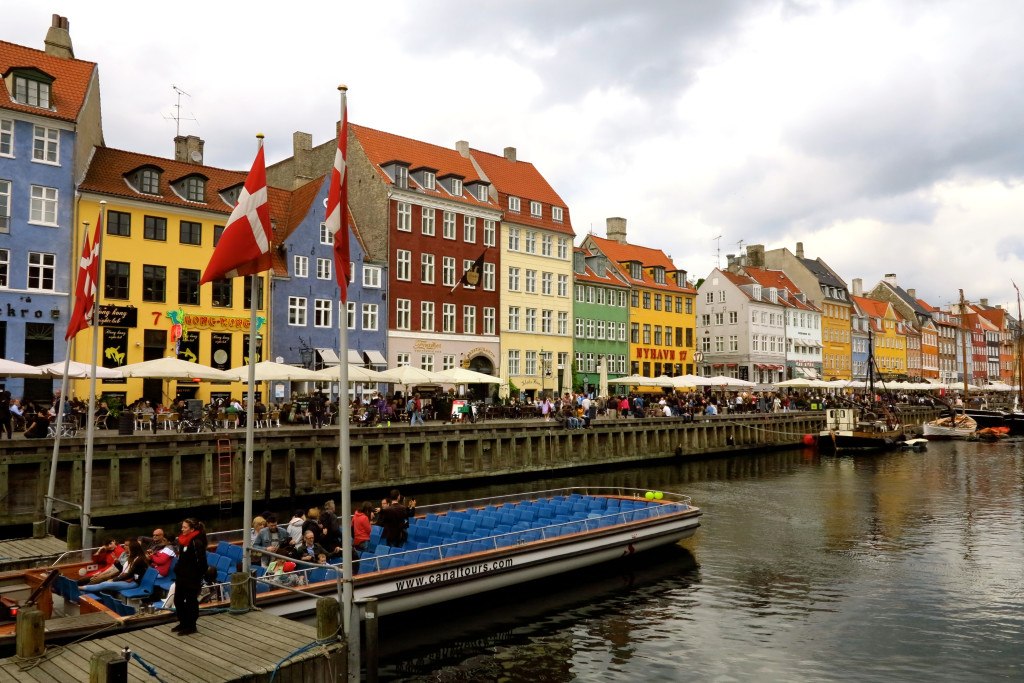 I used to feel a bit silly doing tours like this one, but not anymore. Yes, lots of tourists do them, but for good reason – they are really informative and interesting. Not only that, with the canal tour you get to be on the water for a while, which is a fantastic way to see the city. I actually did this tour in 2006, so it was quite cool to do it again in 2015. Again, with your Copenhagen card you can join one of the cruises for free.
Nyhavn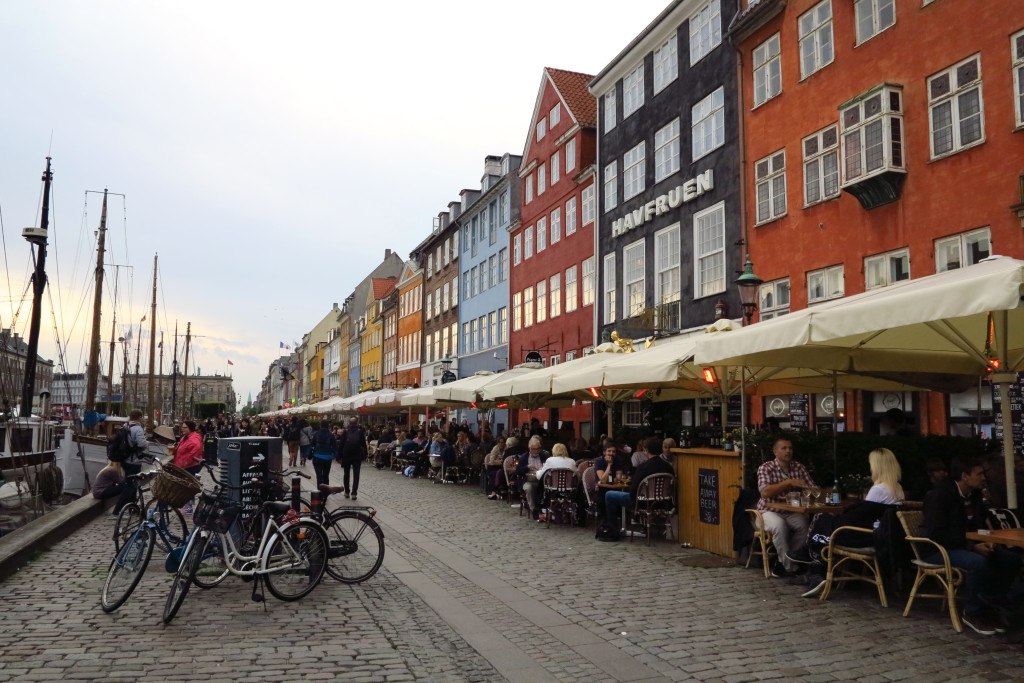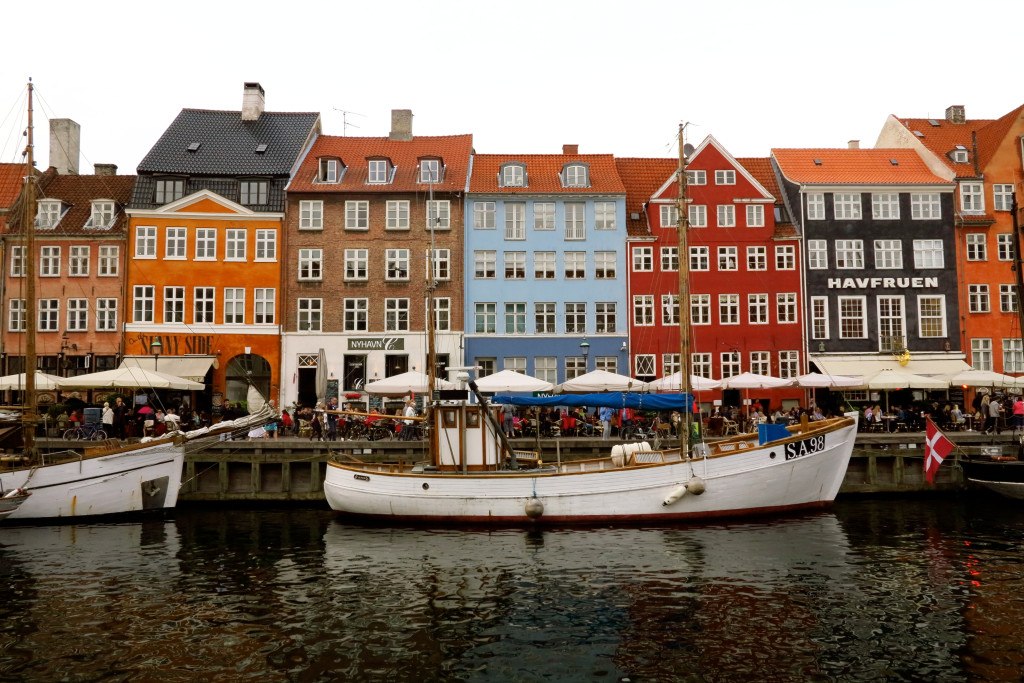 Originally a comercial port, it's now lined with restaurants and bars. I love the relaxed atmosphere of the area; it's a great place to grab a drink and listen to some jazz. It's also very easy on the eyes.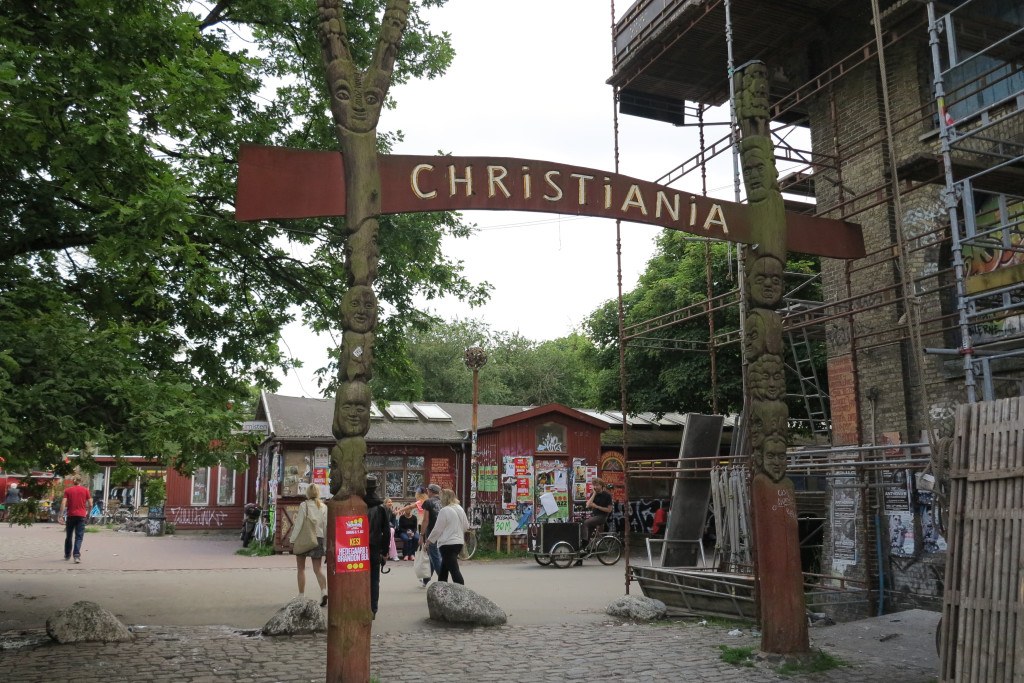 As Visit Denmark puts it, this area of Copenhagen is "always colourful and endlessly controversial… more than a city district, it's a way of life." Founded in 1971 by squatters, the area is now known as a hippie haven filled with murals, sculptures, and an interesting mix of people and buildings. It is also known for hash; police recently stated that they do not have open access to Christiana, so some people might find this area a little bit intimidating. Make sure to follow and respect the rules that are posted around the neighbourhood, especially in the hash-trading areas (this means no photos!).
Assistens Churchyard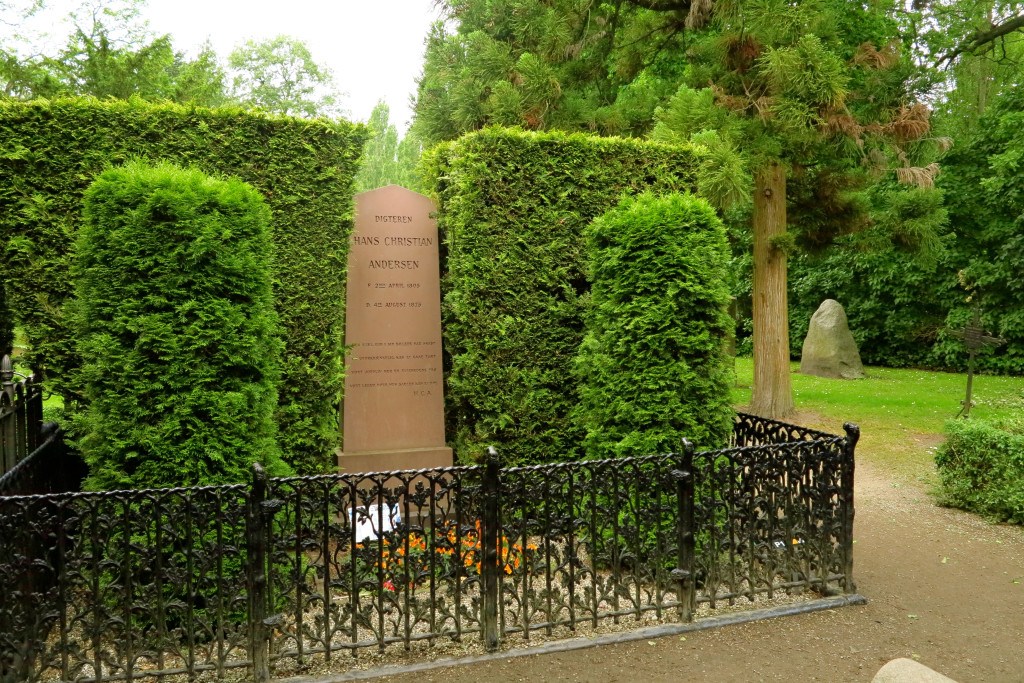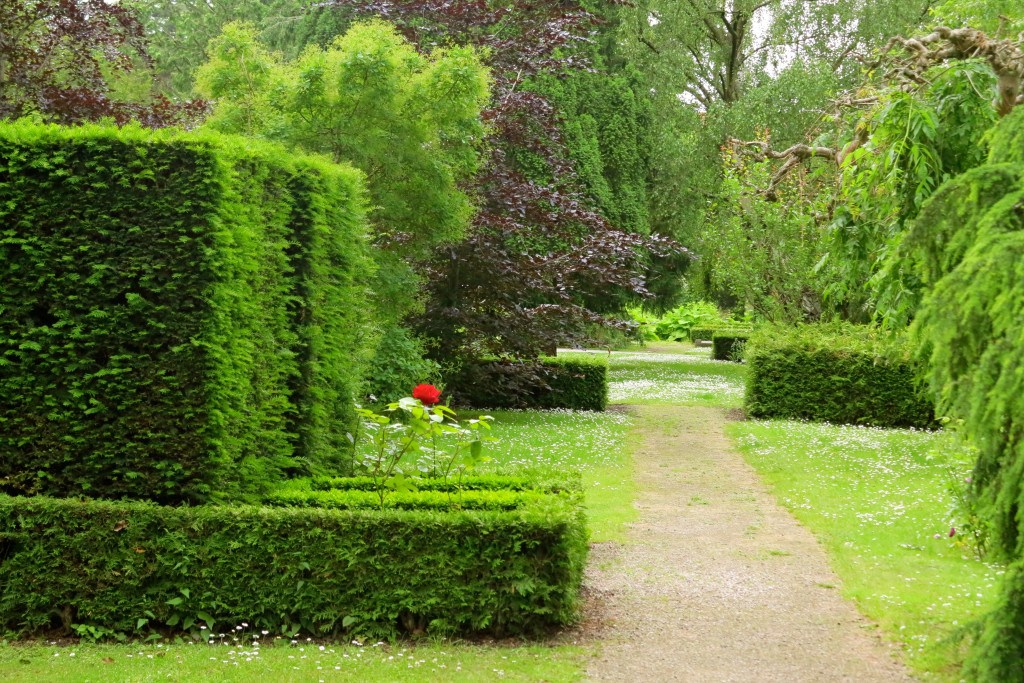 Walking through this churchyard was one of my favourite things to do in 2006. Found in Nørrebro, it's a lovely green area to spend some time in. It is also the resting place of Hans Christian Andersen.
Nørrebro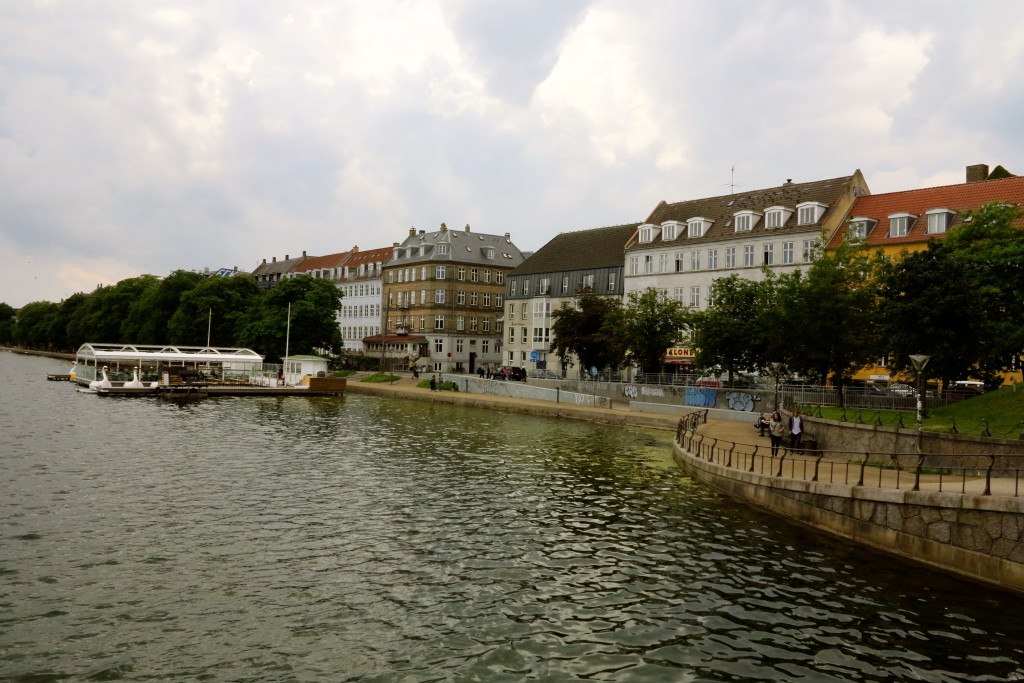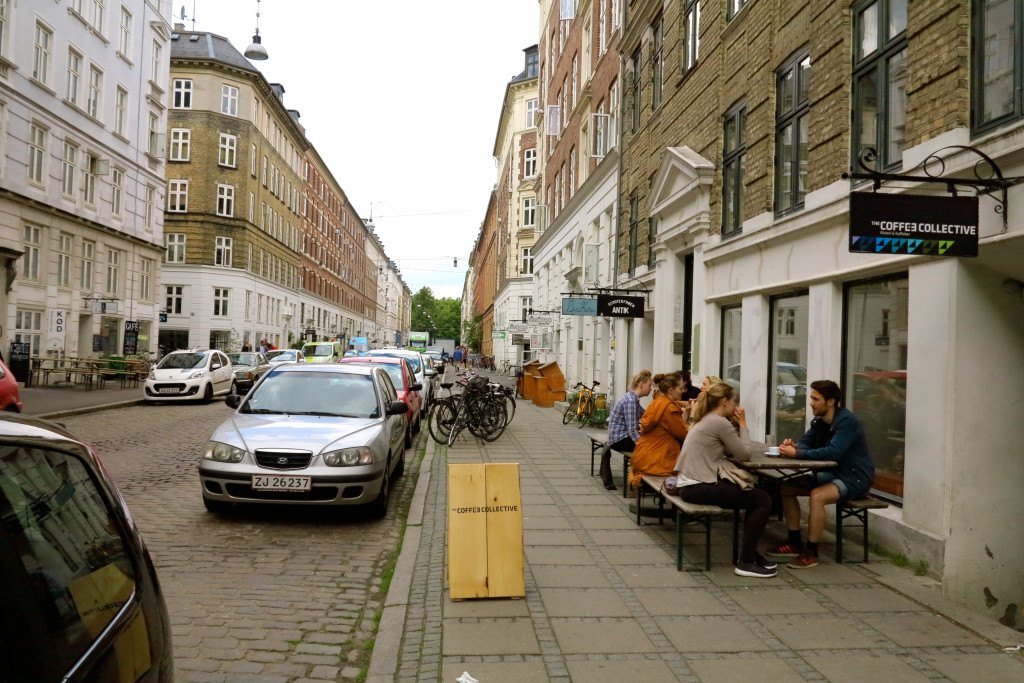 I couldn't not add this area to the list. It's where I stayed/lived in 2006, and it is known as one of the reigning hipster areas of Copenhagen. Full of vintage shops, cool cafés, and unique bars, it's a really fun place to spend an afternoon or evening. Head over to Jægersborggade, one of the city's coolest streets, as it's filled with art galleries, independent designers, and wine bars.
Founded in 1843, Tivoli is one of the most famous attractions in Copenhagen. While many people go for the amusement park rides, it's also just fun to walk around, get some food, and take in the sights and sounds. Not only that, there are lots of open-air concerts and plays that run throughout the year. It's also free with a Copenhagen card.
The bicycles.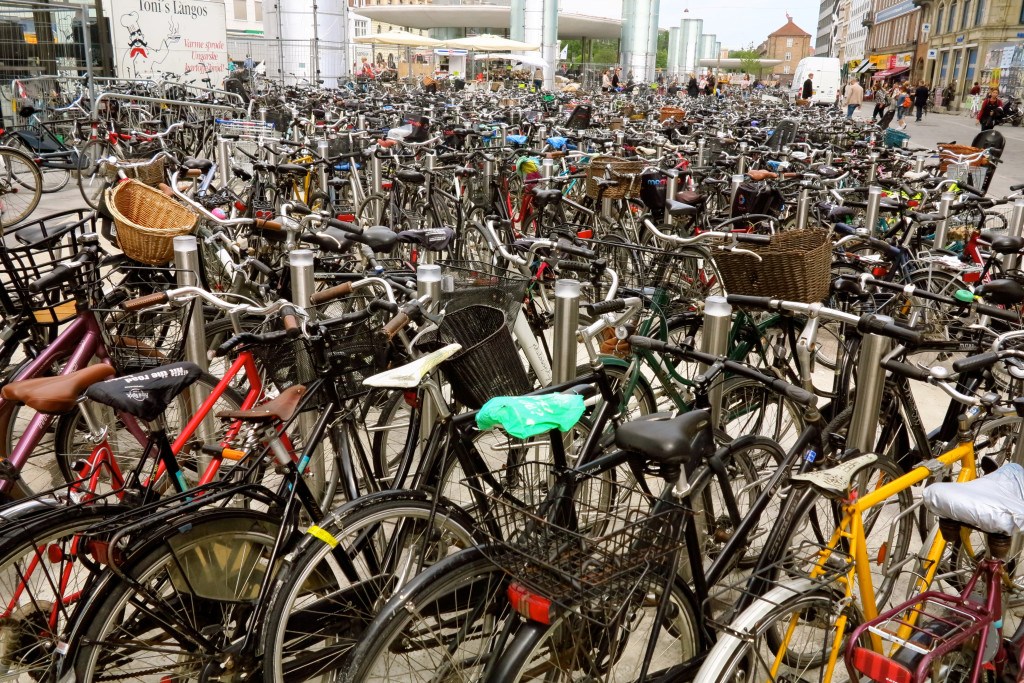 One of the best things to do in Copenhagen, and surely one of the best ways to see the city, is to hire a bicycle. While it's a relatively easy city to get around, with lots of transportation options (here's where that Copenhagen card will come in handy again), it's always nice to have the option of a bike. There are huge bike lanes everywhere, and cyclists have just as much or even more priority than cars on the road. You get to see a lot all the while being good to both your body and the environment… what's not to love?
The accessibility.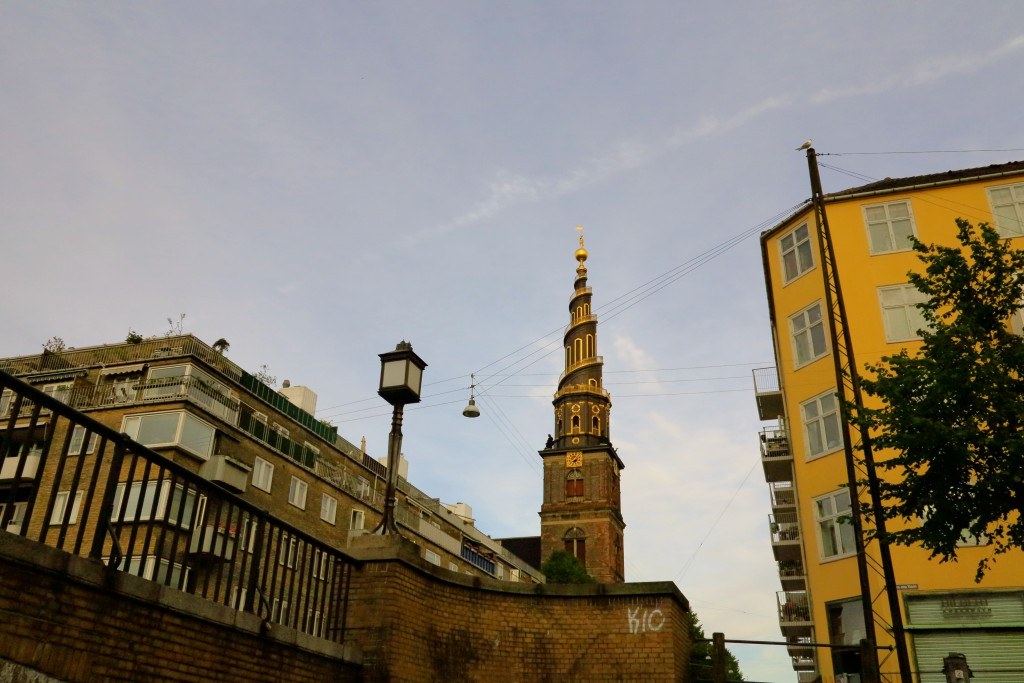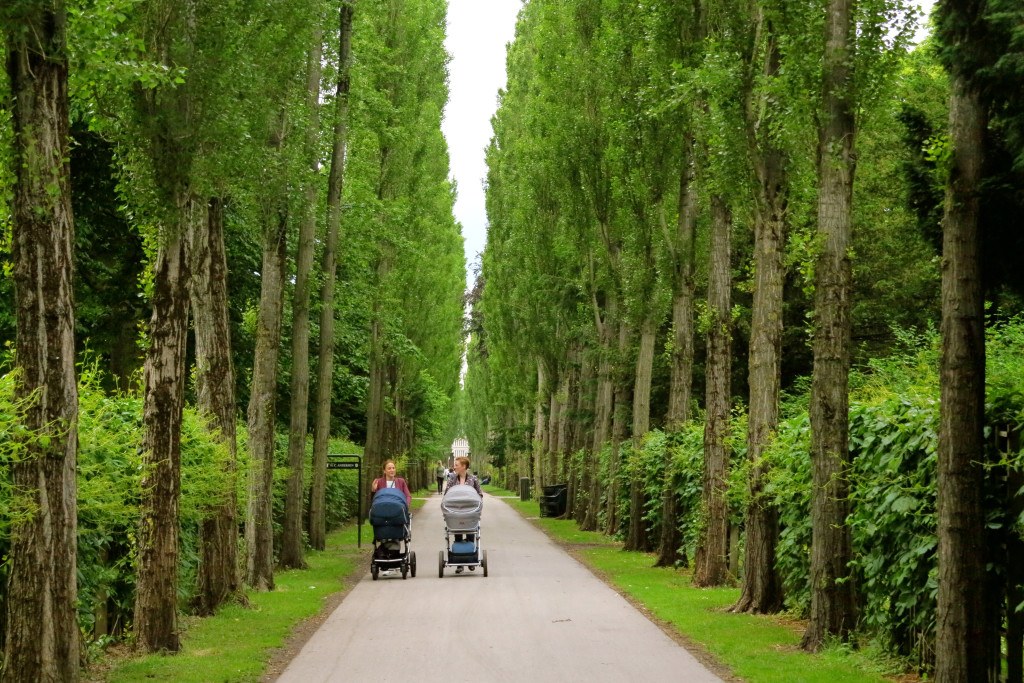 While I love travelling through countries that could possibly be deemed "challenging" for tourists – I'm thinking of some of my time in India or Siberia, for example – sometimes it's nice to travel somewhere that is extremely accessible. It's just so damn easy to travel around Copenhagen. It's clean, safe, and caters well to tourists. I felt I could totally relax in the city.
The people.
I'm not going to beat around the bush here: the people are absolutely stunning. They just exude health and happiness. Honestly, people-watching in Copenhagen will ruin you for most other countries. Not only that, every single person I spoke to or encountered during my time in Denmark – both in 2006 and in 2015 – was eager to help, friendly, and incredibly proud of their city.
The hygge.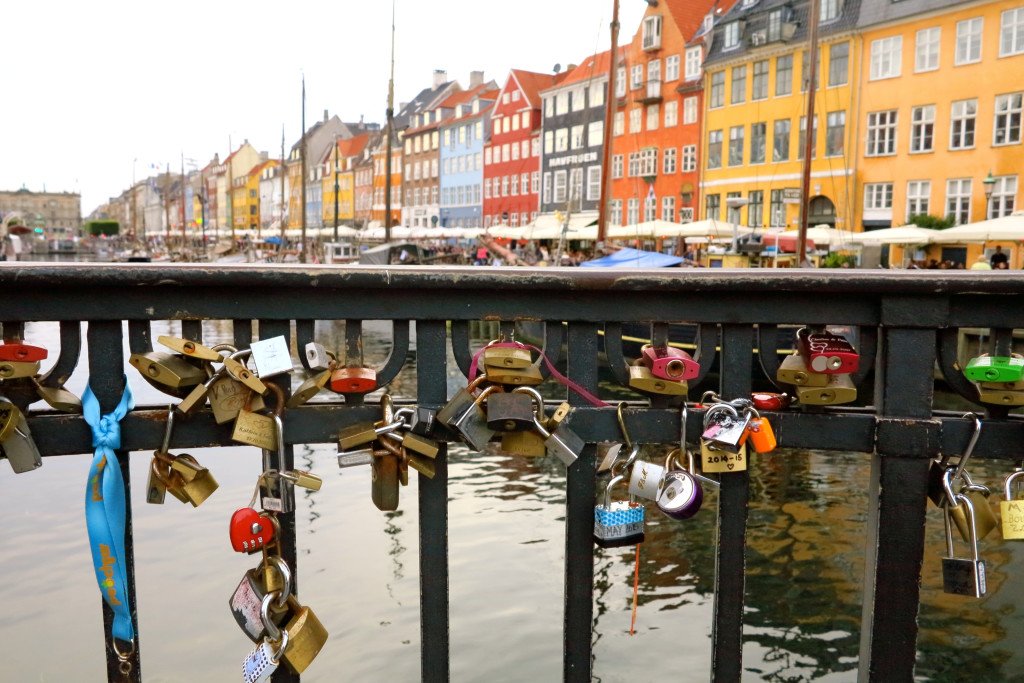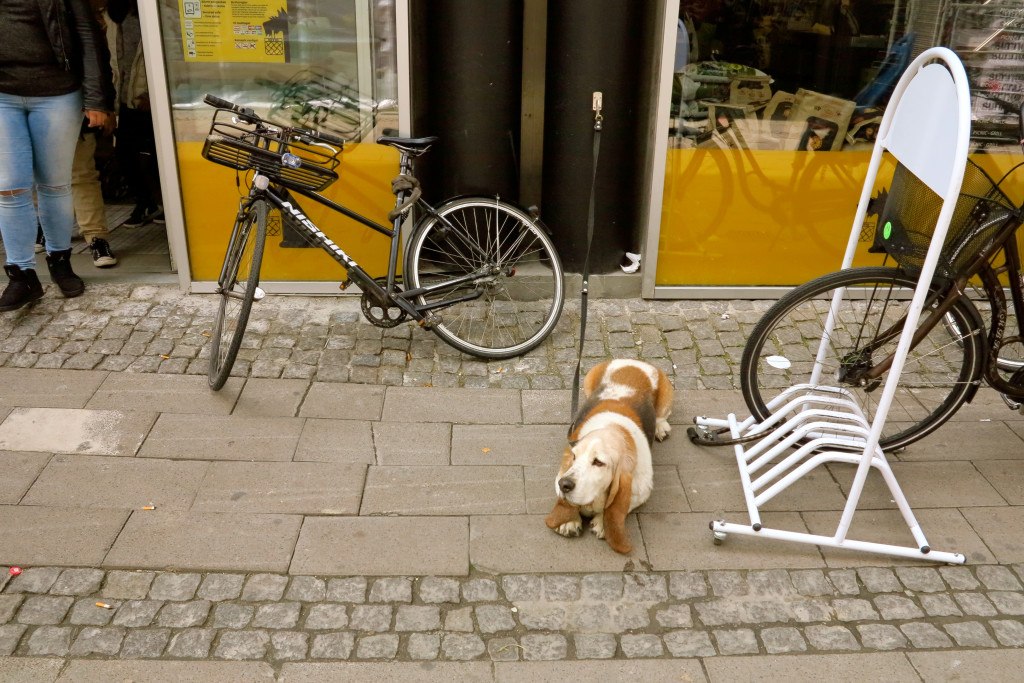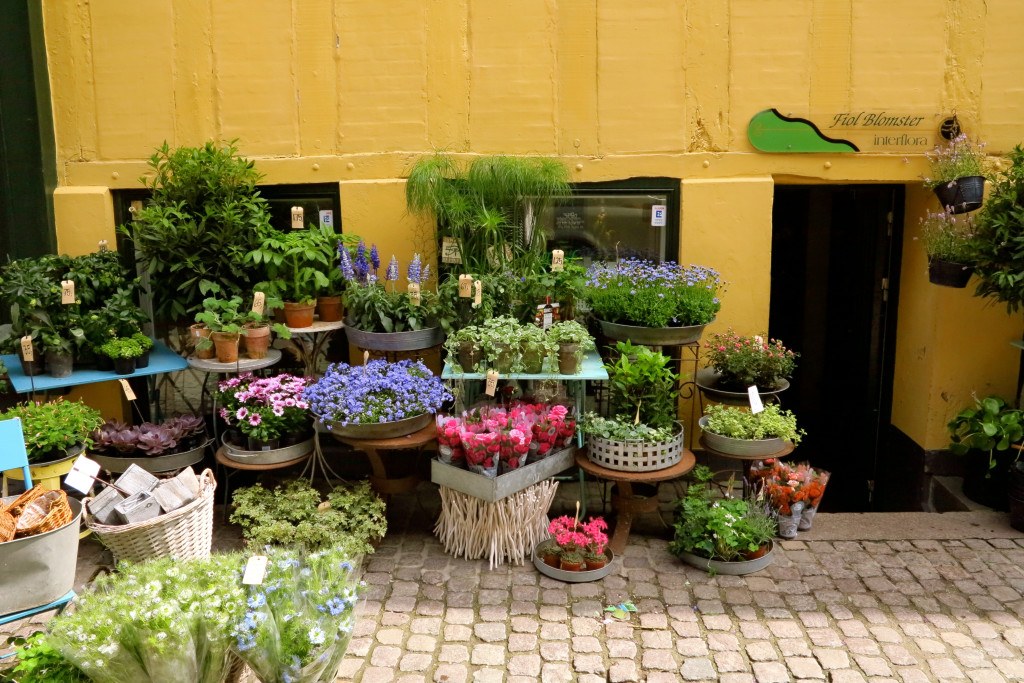 Hygge is a difficult word to translate into English. Visit Denmark defines it thusly:
Hygge is as Danish as pork roast and it goes far in illuminating the Danish soul. In essence, hygge means creating a warm atmosphere and enjoying the good things in life with good people. The warm glow of candlelight is hygge. Friends and family – that's hygge too. There's nothing more hygge than sitting round a table, discussing the big and small things in life. Perhaps hygge explains why the Danes are the happiest people in the world?
And this notion of hygge is perhaps the reason I love Copenhagen, and Denmark in general, so much. There's just a feeling of peace in the country, a feeling of happiness and of overall well-being. Everyone seems to be enjoying life. My friends Victoria and Steve of Bridges and Balloons wrote an excellent article on hygge things to do in Copenhagen, and, in following a lot of their suggestions, I did indeed feel a sense of hygge. I think that this notion is what made me have so much fun in the city all those years ago, and why I instantly felt a connection to it again this time around. I love Copenhagen for a lot of reasons, but the reason I love it most of all is a word that doesn't even exist in English.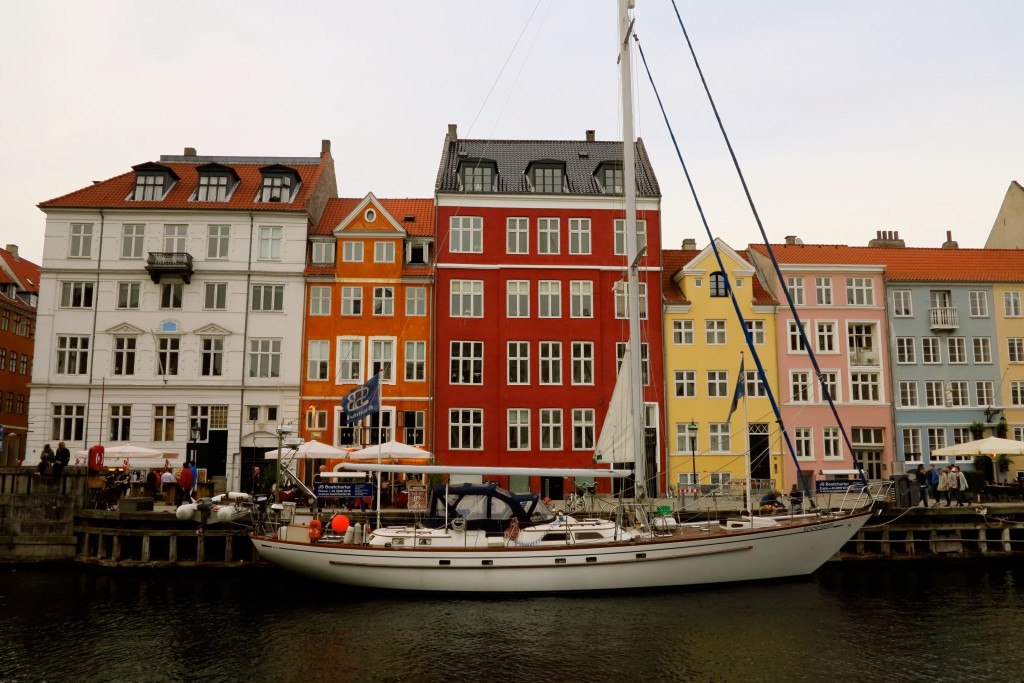 Have you been to Copenhagen? What would you recommend?
Many thanks to Visit Denmark for all of their help during my trip to Copenhagen.