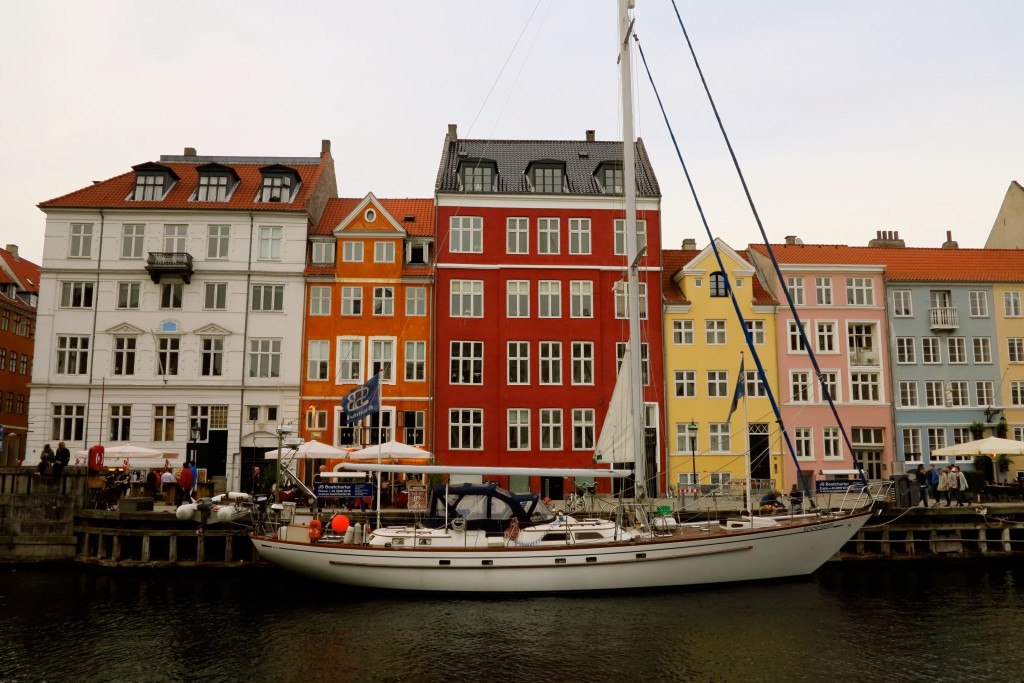 I used to wear a Danish krone around my neck. It's the perfect coin to do so, really – it has a hole in it already. I also kept a few spare kroner in my wallet in Canada, just because I liked knowing the extra weight came from those foreign coins, jangling around thousands of miles from their home.
I first went to Copenhagen as part of my summer-long backpacking adventure in Europe. The night before I got on the plane to Amsterdam – my starting point for a whirlwind journey that would see me through twenty-odd countries – I cut my hair in front of the bathroom mirror with my mother's sewing scissors. I instantly regretted the decision. I thought that cutting it all off and dyeing it from my highlighted dirty blonde to jet black would make it easier to maintain, and it took me nearly a month to learn not to reach back and sweep my imaginary hair out of my collar when I put on a shirt. I picked out the outfit I'd wear on the airplane, too: a plain black t-shirt, army-green cargo trousers, a jean jacket, and the hiking boots I paid over a hundred dollars for. My carry-on backpack was filled with guidebooks and stomach tablets and AA batteries for the brand new digital camera I bought for the trip.
In my mind, there was no difference between Amsterdam and Timbuktu; an adventure was an adventure. I packed as if I was heading into isolation, heading to distant lands where no foreigner had ever been. I wasn't going to be a tourist, goddamn it; I was a traveller, a nomad, an adventurer. Travellers needed supplies for every possible situation. They were prepared. I failed to see the naivety in the reflection staring back at me.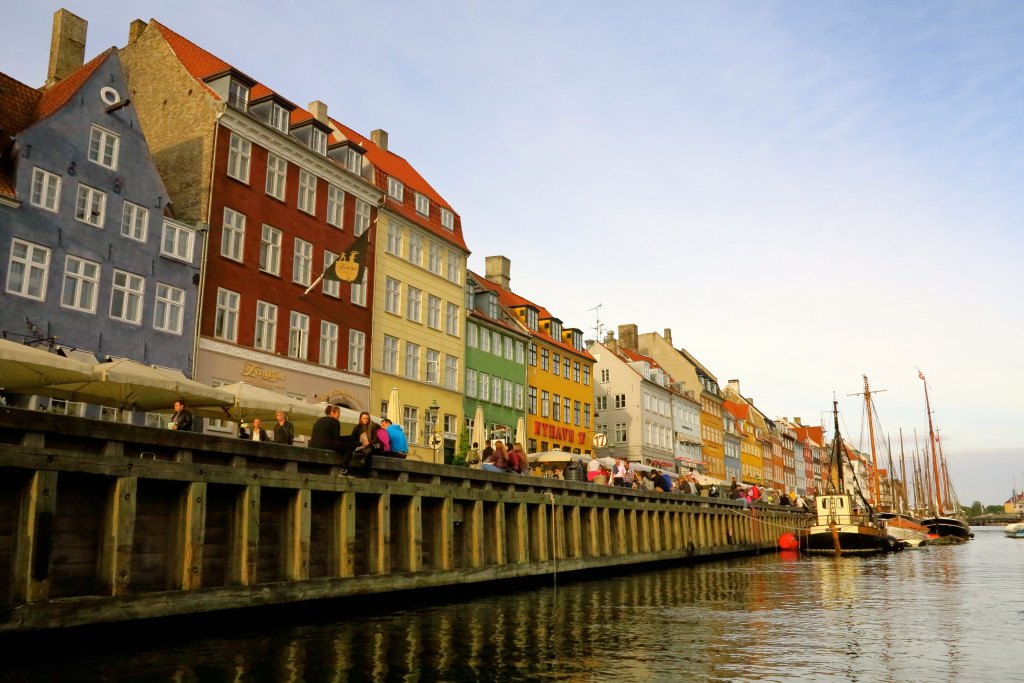 The trip would be completely solo until my mum was due to meet me in order to travel to Spain and Morocco together. I was twenty-two, and had just graduated from university, finishing with a BA in English and music. I wouldn't be at the ceremony to collect my diploma. If all went to plan, I'd be somewhere in Germany by then.
In my journal I'd taped a photocopied photo of my mum and dad standing in front of the van they spent years living in, travelling and working around Europe. They had also saved for years in their early twenties to do the same thing I was doing. I liked to think I was following in their footsteps. We had both even chosen Amsterdam as our starting point. I longed to be just like them: the faded jeans, the oversized wool sweaters, the shaggy dark hair, the slouched posture. In two years, in all the photographs of all the countries they visited, their faces are the same: lazy, happy, carefree. In reality I looked nothing like either of them, decked out in the clothing the packing lists told me to wear, bogged down with kilograms of equipment and travel accessories for which I'd probably never find a need. There is a photograph of my dad somewhere in France – he's wearing a brown corduroy jacket, his hair past his shoulders and a scraggly beard framing a wide smile. In one hand is a round loaf of brown bread, in the other is an unlabelled bottle of red wine, its green glass matching the hilly background.
"He waved to me at the top of that hill," my mum told me when I was little, "and then slipped. I watched as he tumbled down, somersaulting over and over again, landing in a heap at the bottom. I rushed over to see if he was all right, but before I could reach him he popped up, clutching the bread and the wine. He was so proud that he hadn't lost either of them, so I had to take a picture." It's my favourite photograph of him, and one of my favourite stories of the two of them.
That's what I imagined finding in Europe – that's what I wanted. Tumbling down hills with sleepy-eyed hippies, hippies who wouldn't let go of the wine.
Over the first few months I spent on the continent, I whipped through countries so fast it makes my head spin just thinking about it. On top of that, I would often only visit the main or capital cities of a country, Berlin or Vienna or Florence or Prague. After a few months, I finally made my way to Scandinavia, flying from Poland to Denmark. Copenhagen was different than the other cities I'd been to that summer – crisper, somehow, and cleaner. I had never been exposed to the relaxed, easy vibe of Scandinavian countries before, and I immediately took to the city's blend of cobblestoned streets, colourful buildings, and sleek cafés. It instantly felt like a place I could live in; it was calming somehow, more so than some of the other cities I had seen that summer with their congested traffic and hordes of tourists and souvenir-peddling touts.
I hadn't planned on going to Scandinavia when I arrived in Amsterdam. Those first heady months of travelling through Europe sometimes bleed into one another, creating one giant memory of EUROPE, a Europe of churches and museums and crepes. If it weren't for my journal and for my long emails home, these memories might have been doomed to pop up on a non-linear timeline: being followed by a drunk man through the cobblestoned streets of Bratislava, the whirling traditional dancers in Budapest, eating gelato in Italy.
When I pinpoint one of these small details, I can grow my stories from them until they bloom into fully-formed events, almost more so than things that happened to me later in life. I can remember a surprising amount of those little moments, perhaps because each one was so monumental in its own way – getting lost and eating new food and meeting people from countries like Georgia and Ecuador. It's when I have nothing, not even a glimmer of a detail, that Europe remains a mystery in my own mind. It's often the bigger events I've forgotten: how I got from A to B, the name of the girl I travelled through Poland with, the reason I decided to go to Scandinavia. I can only assume that it was because, by that point, two and a half months into my trip, I was greedy. I had unleashed a monster, drunk on my own wanderlust. I ticked off countries left and right – twelve of them in those ten weeks. Some of them, like Luxembourg, I didn't even give a night. I arrived in a new city, did as much sightseeing as I could in two or three days, and packed my bag again. I was exhausted, but I was too young to notice, too eager to see the next new place and meet the next new person that I didn't care. Perhaps it's only with youth and ignorance that we can travel this way. Still, I was happy, and I excitedly planned each new destination before I had barely seen the one before it.
Copenhagen had been no different, despite my affinity for it. The only stop I made in Denmark, I had checked all of the tourist boxes: a boat tour to see the statue of the Little Mermaid; Tivoli Gardens; hours spent snapping photos of the colourful buildings of Nyhavn, the main port in town. At my hostel I met an Argentinian who I let sloppily kiss me one night after a few beers. It wasn't exactly the travel romance I had envisaged, but as he forced his tongue down my throat I thought, "Well, at least I'm kissing someone." Instead of taking the bus to my next destination, Oslo, I decided to go for the slightly more expensive overnight ferry. Taking an overnight ferry seemed wildly romantic. It also fit in well with my new gluttonous personality – it was something new. When the boat pulled away from the harbour I felt just a slight tinge of regret; I liked the city, and I had no idea when or if I would ever see it again.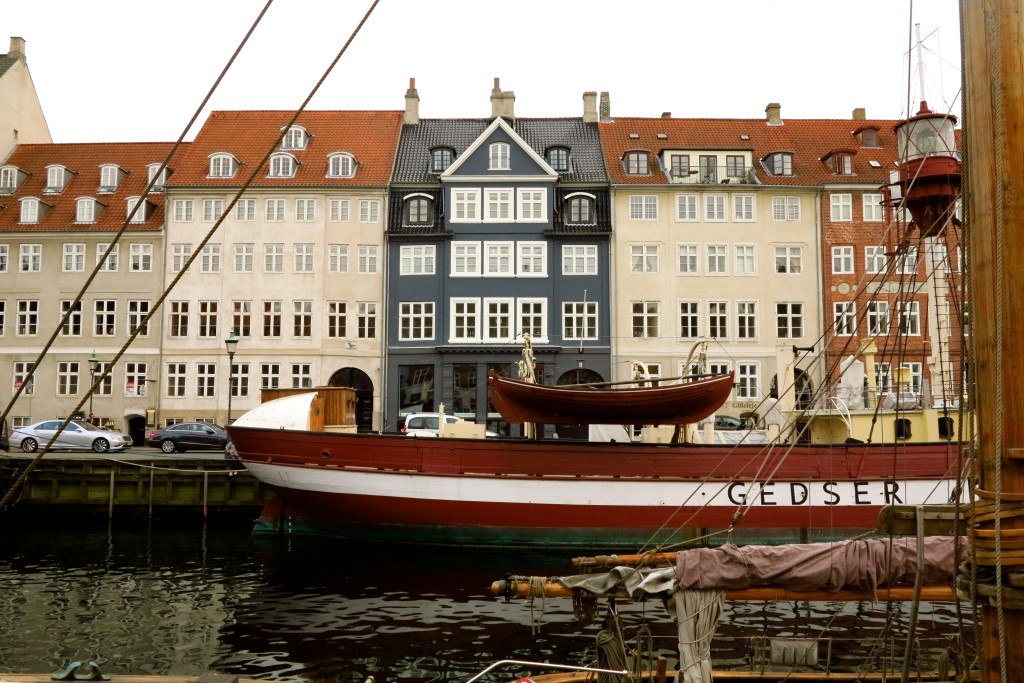 It was on that boat I met a resident of Copenhagen who was on his way for a short holiday in Norway. He was handsome; he had a perfect smile and a way with words, a laugh that was one of someone who had never been told to keep quiet, hearty and contagious. Like me, he was young, and he had chosen to spend his early twenties travelling and living in Europe. After meeting by chance in the ship's lounge we spent the evening talking, eventually heading out onto the deck. It was a cool evening, the kind you'd expect in the middle of the Baltic Sea, and the air smelled of salt. The sky was still a muted pink and yellow glow; it was the last day of June, smack in the middle of Scandinavia's midsummer. We talked and talked, the sun dipping down below the horizon only to emerge again a couple of hours later. We hadn't even noticed the dark. Somewhere in that hazy ruse of a night, as the calendar switched over to July, I realised I liked him. He seemed like the kind of guy who wouldn't drop the wine. He kissed me as the ship neared the shores of Norway, the morning mist covering our clothes in tiny droplets, and I was immediately hit with the first flushes of love.
While I was in Norway, Sweden, Finland, and Estonia, we wrote each other long emails every day. I'd try to remain patient, spacing my time out in between visits to the local internet cafés; this was before wifi, of course, and before anyone even dreamed of travelling with a laptop or a mobile phone. And in one of those emails, I wrote with shaky hands: "I want to come back to Copenhagen to see you." And he wrote back, just as he always did, saying that that's what he wanted, too.
And so I returned to Denmark. The city seemed even more alive this time around, happier and sunnier. We'd sit on curbs of busy pedestrian squares, laughing and drinking from tall cans of Tuborg. I fell in love with him quickly and devastatingly, the kind of love that is hard to suppress and even harder to maintain. When it was time for me to eventually move on – I had to meet my mother in Spain – the goodbye was awful. By the time I returned to Canada to start a new life in Toronto, I was already dreaming of returning to Copenhagen. Within weeks, I had booked a ticket to return later that year. In the interim, I wore a krone on a chain around my neck, keeping it tucked under my shirt.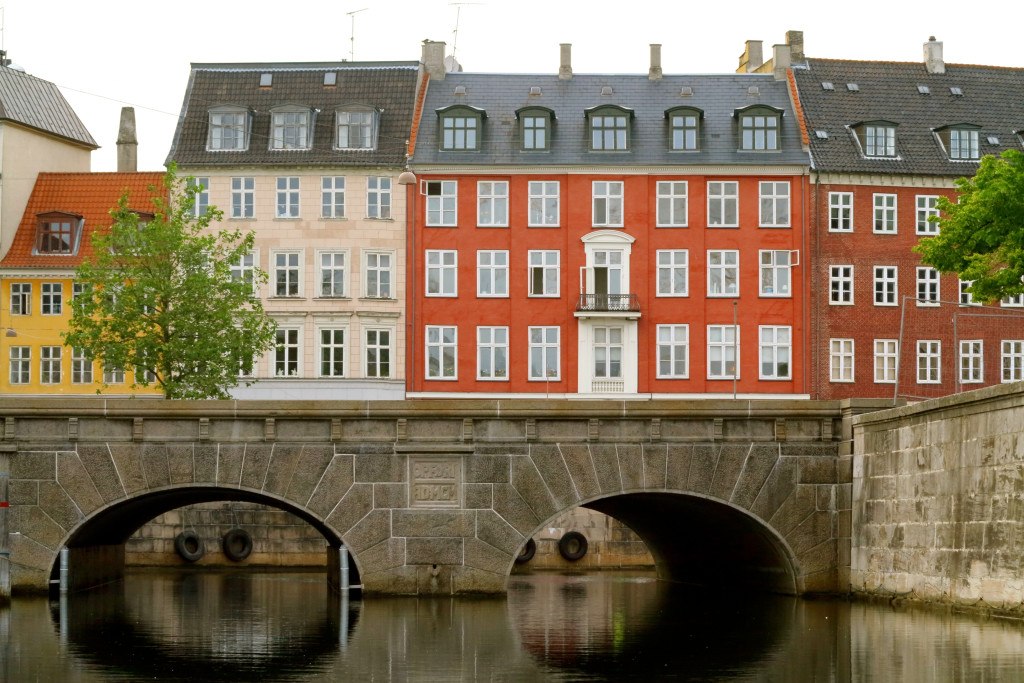 But by the time that third visit to Copenhagen finally came round, things had changed, the emails between us less frequent. It was like the difference in the seasons; you ignore those first warnings of the coming cold, clinging staunchly to muggy nights and green trees, so much so that you're shocked to wake up one morning to find that all of the leaves have turned to yellow and red, that the wind that once brought you a cool respite from the summer heat now makes you shiver. Our relationship had changed, and, in turn, so too had Copenhagen. The city felt flatter and less welcoming then, its white skies heavy with the promise of rain. When we finally said goodbye in the Copenhagen airport I knew it was probably the last time I'd ever see him, and I was right. He, like Copenhagen, eventually became a foggy memory, one that filled me with both joy and sorrow. Although the relationship was over, the city itself never felt like it had an ending.
And then, last summer, exactly nine years to the day that I had first visited Copenhagen, an opportunity came about to visit Aarhus, another city in Denmark. I took it, with the condition that I would be able to revisit the capital, too. After an amazing time in Aarhus, I took the three-hour train journey to Copenhagen on my own. As I made my way to my hotel, I suddenly remembered it all; the streets felt so familiar, so comfortable. That first night I walked to Nyhavn and sat looking at the water with a glass of wine, the midsummer sky keeping the city illuminated.
I've changed a lot since those first visits to Copenhagen. In those nine years, I lived in Scotland, Japan, and England, and even bought a house in Canada; I travelled around the world; I completed a master's degree and my first book; I secured a job in the travel writing industry; I no longer feared the word tourist; I fell in love again, and again, and maybe even again. I grew older and more confident, and my view of travelling changed – I now prefer to travel deep, not wide. The desperation and the insatiable hunger to see everything and to do everything has waned considerably, being replaced by a slower way – or, perhaps a more rational way – of thinking and acting, a way that in turn made me happier and feel more fulfilled. After not speaking for nearly eight years I emailed that boy and told him I was back in Denmark, though he no longer lives in Europe. He's doing well, and has become an accomplished and lovely man, though there was never ever doubt that he would.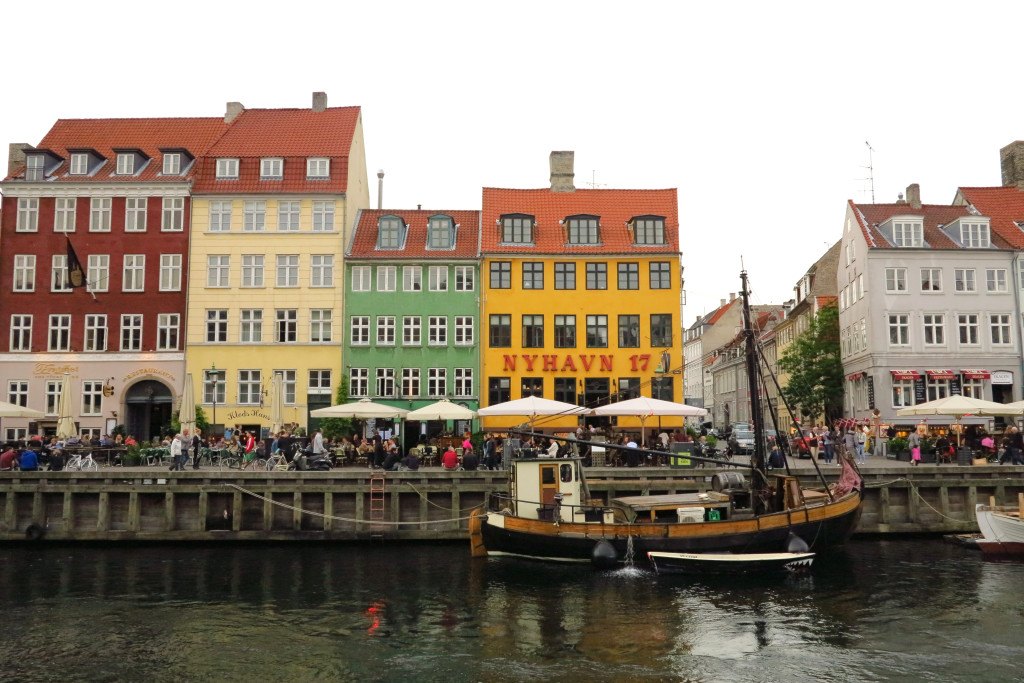 Copenhagen knew me at my softest, at my most pliable. It knew me when I fell in love for the very first time. It may have even known me at my best, or maybe it was my worst; though I'll never be sure, I know that I wouldn't change anything about those years or that time in my life, as they shaped who I am. I think there's a lot to be said for that innocence and that voracious wanderlust, and I'm grateful that I had both. And in finally going back to Copenhagen, nearly a decade later, I felt a deep sense of an emotion I don't quite know how to describe, a strange mixture of an aching nostalgia for the person I once was – the girl who always had to keep moving, the girl with constant adventure on her tongue and in her heart, the girl who'd give it all up for love – and of a proud acceptance of the person I am now, though who that is is still up for debate. Perhaps that's how it is with all of us when remembering our first loves – for another person, or maybe for the country that enraptured us, or maybe both. In returning to Copenhagen, I felt as though I was seeing an old friend; it knew so much about the core of me, despite not seeing me for so many years.
But on that warm summer's night by the water, I felt a different kind of happiness. I knew I'd travel more, and live more, and love more. I'd fall for different men and different countries again, maybe multiple times. I didn't feel anxious or desperate to see everything and do everything and throw myself so blindly into love; I knew that life could be slow sometimes, but just as beautiful and just as rewarding. And I knew, with certainty, that it wouldn't be the last time I'd visit Copenhagen, that our story was far from over.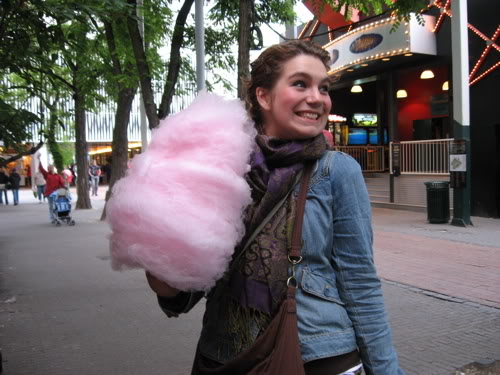 On my first visit to Copenhagen, nearly ten years ago
For more on my recent trip to Copenhagen, click here. Thank you to Visit Denmark for helping with my trip to the city.