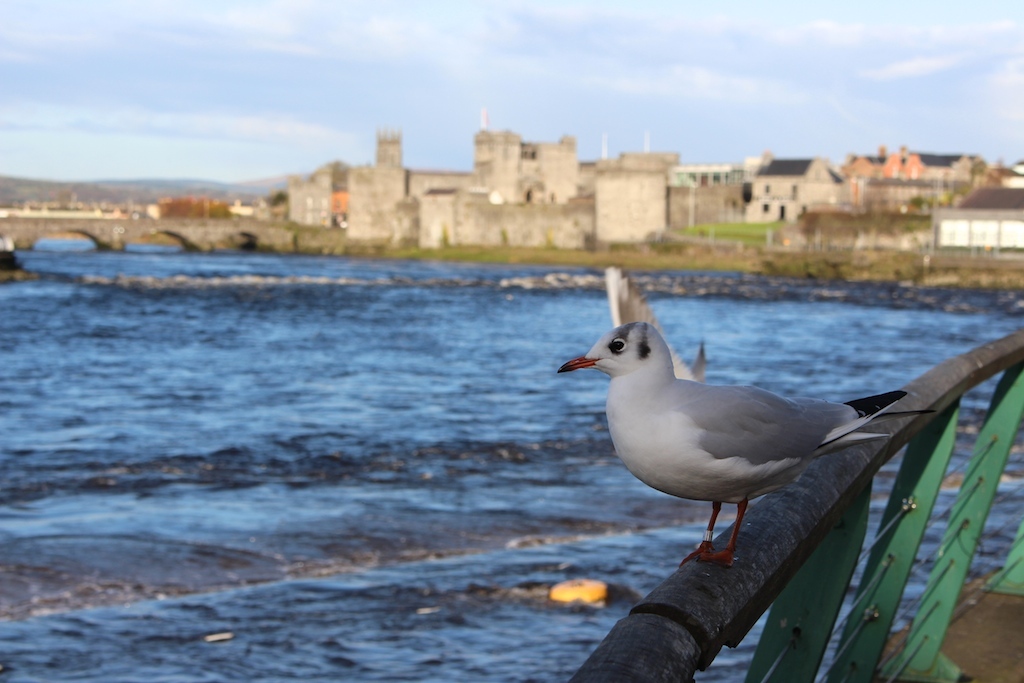 One in the perks of being a Community Manager for Expedia is that, once in a while, I get to be involved in some of their campaigns. When my colleagues from Expedia IE asked me if I'd like to go to Ireland this autumn I immediately said yes; having been to Ireland four times before, including last year's TBEX (Travel Blog Exchange), I've long had a fascination with the country.
One of the reasons I love working for Expedia (other than the obvious… see above) is that they do so many cool campaigns to inspire people to travel. One of their latest is to explore Ireland from top to bottom, and they've sent dozens of bloggers and writers to different locations around the country to find the best of each place. I was given a list of locations to choose from, and immediately one place sprung out at me: Limerick.
I didn't know much about Limerick; I knew about the famous five-line poems and Angela's Ashes, but that was about it. I had actually seen the outskirts of Limerick years ago as a teenager, when I cycled through a few Irish counties on a family holiday. I also knew, vaguely, that Limerick had a bit of reputation in Ireland and elsewhere. Because of it, I think that some people choose Dublin or Galway or Cork as a holiday destination instead.
So, mind open and camera ready, I was eager to see Limerick for myself. I made sure to go there with a blank slate, to let the city write its own narrative for me. And, in only a few short days, I found a whole lot to love about Limerick. Here are just a few reasons why you should consider going there yourself. Please note that everything listed here is found within about a square mile, meaning it is incredibly easy to walk around and find your way.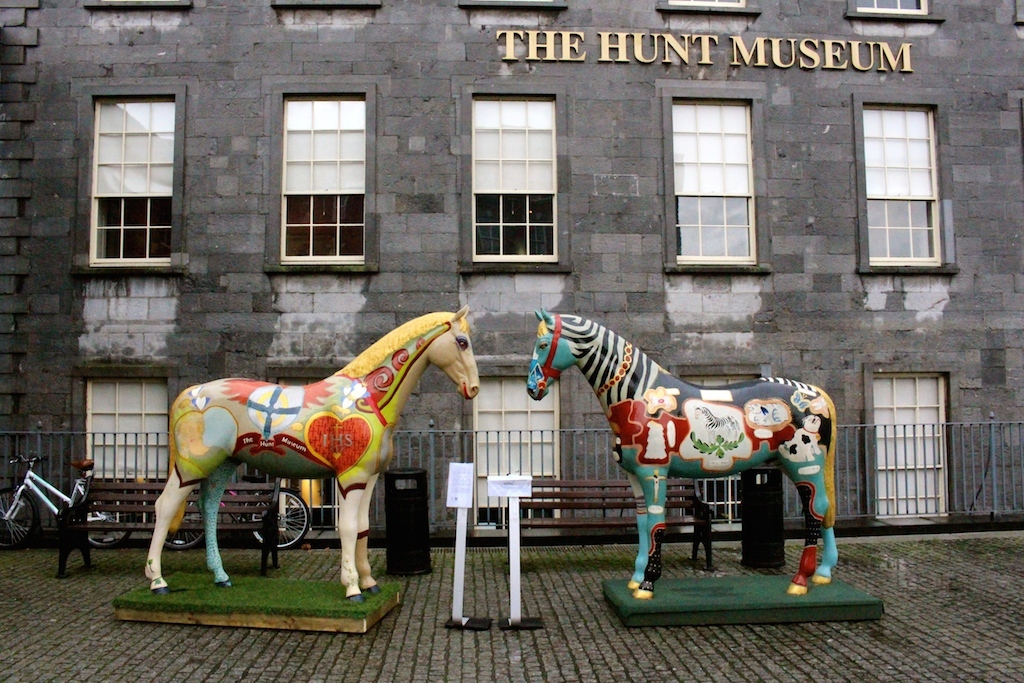 Outside the Hunt Museum 
The things to do. I didn't realise how many things to do there are in Limerick until I got there. In only a few days, I checked off some of the major sites, but I barely scratched the surface. I first went to the Hunt Museum, as every list I looked at for things to do had this museum listed, and for good reason. It has a great collection of art and artifacts from around Ireland and the world, most of which were once part of the Hunt family's private collection. After my visit there I had tea and scones in the café overlooking the river, and just as I was about to leave I heard musicians warming up. Upon asking the front desk what was happening, I learned that members of the Irish Chamber Orchestra were playing a special free show. They played for about an hour, and it was a beautiful accompaniment to the rainy day. Apparently this is quite a common event not only at the Hunt Museum but at other venues around town; Limerick was named Ireland's first National City of Culture for 2014, and I'm sure the amazing list of cultural events going on in the city will carry into 2015.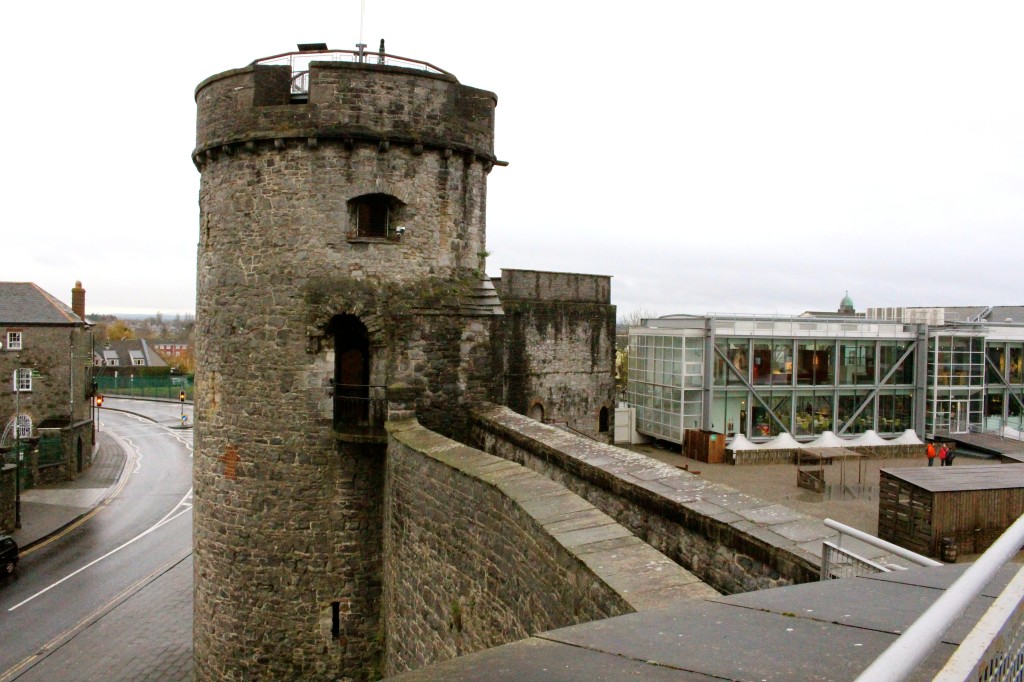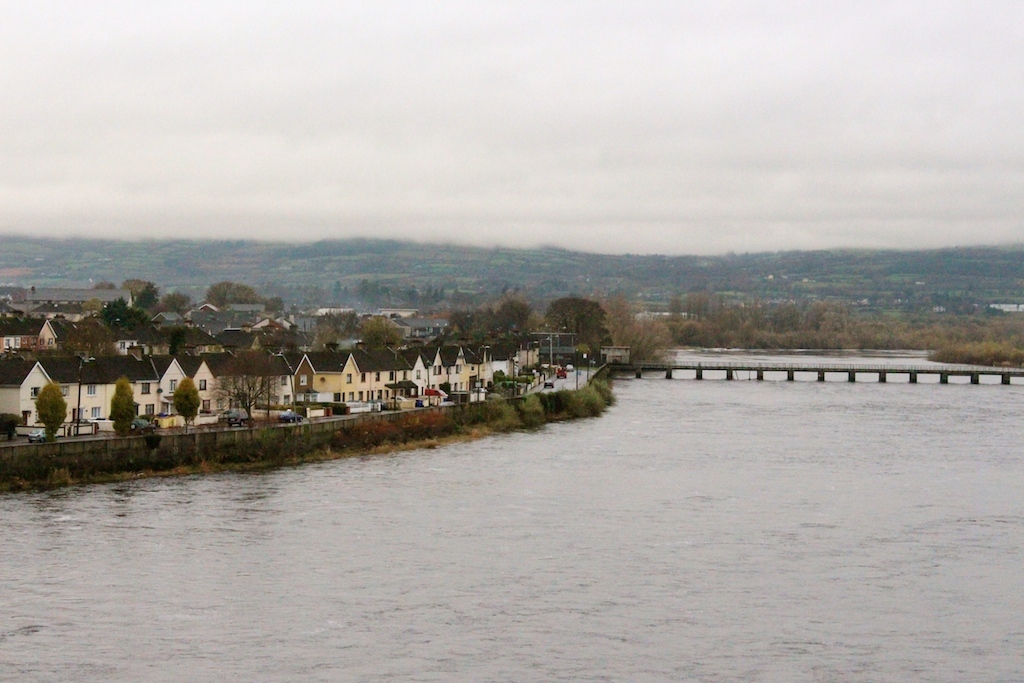 King John's Castle
I'll be honest – castles don't really excite me very much. Give me a modern museum, I'll be in there for hours, but castles and the history of battles don't really do it for me. Much like the Hunt Museum, every list of recommendations for Limerick included the King John's Castle, so I figured I'd put aside my bias and check it out. I have to say – I was extremely impressed. A mix of the remnants of the original 13th century structure and new, 21st century additions meant that the museum was extremely interactive and visual. There were buttons to press and TVs to watch and even characters to interact with on screens… just the kind of things to keep someone like me interested in the history of this truly incredible landmark. Not only that, but if you climb up to some of the towers of the castle, you get the most gorgeous views of the city, the river, and the surrounding countryside. I don't normally recommend castles, but if you're in Limerick, you have to visit this one. If you're already a fan of castles, I'd even recommend going to Limerick specifically to spend an afternoon here.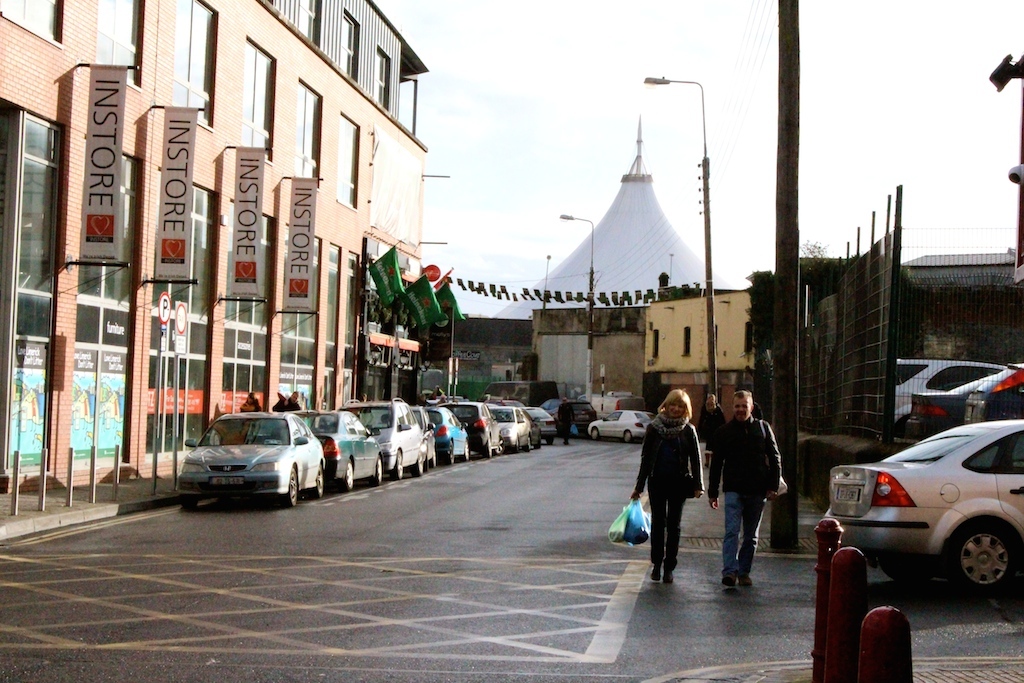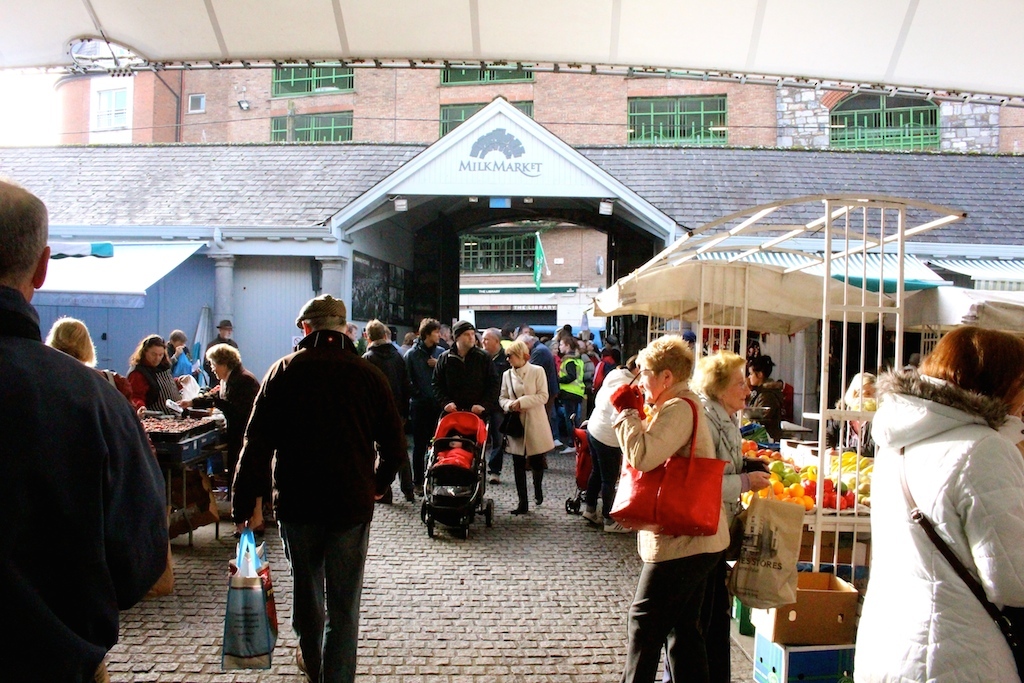 The Milk Market
Everyone I spoke to in Limerick recommended the Milk Market to me. Although it's open on other days, the day to visit is Saturday, when it's bustling with stalls, buskers, and families. Whether you're there to buy your weekly fruit and veg, pick out a few local handicrafts, or grab a bite, the Milk Market is the place to be in Limerick on a Saturday. If I had more money and more time I would have left with armfuls of local food and crafts.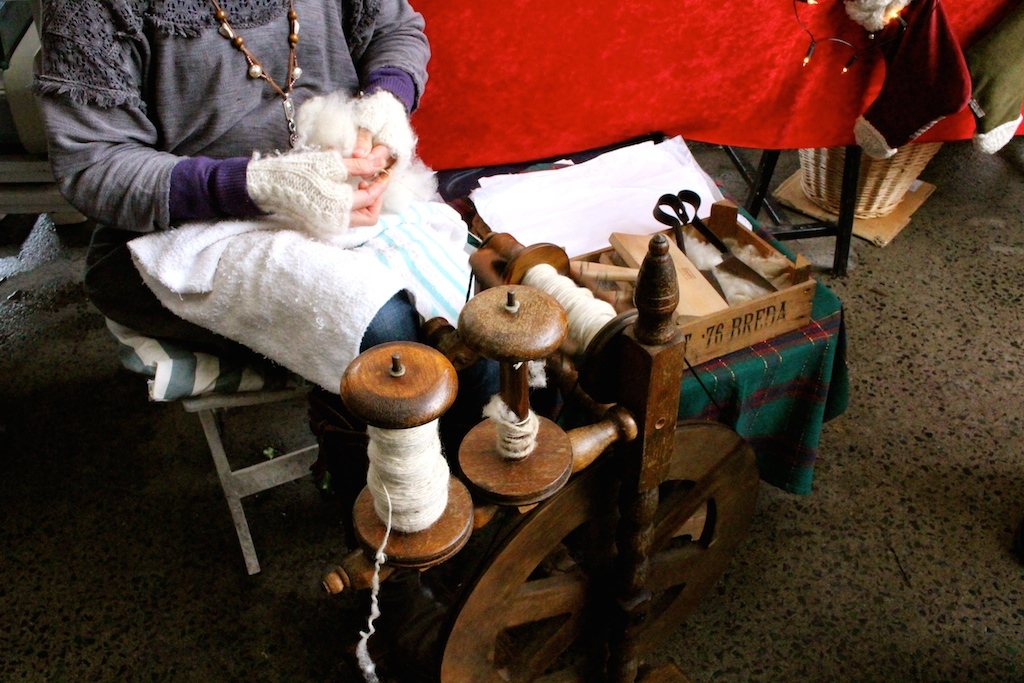 Local crafts at the Milk Market
The Food. I'm well aware that British and Irish food doesn't have the best reputation in the rest of the world. This must be leftover from decades ago, because I am finding nothing but excellence in the restaurants I visit. Limerick was no different. While I only had a few days, I managed to sample some amazing (and classically Irish) meals.
If you're in the mood for a full Irish breakfast (how could you not be?), I recommend Bobby Byrnes. At only €7.50, you get a plateful of eggs, beans, grilled tomato, black pudding, white pudding, sausage, bacon, chips, toast, and refillable coffee. More than anything, though, you can tell that the pub is a place born out of love; opened in 1963, the pub has seen generations of families coming in throughout the years. Maura from customer relations told me that people love coming to the pub because it's so personal and familiar, and I instantly felt that – immediately upon walking in, I was greeted with a warm welcome, and the service was fantastic. I'd go back to Limerick just to go here again.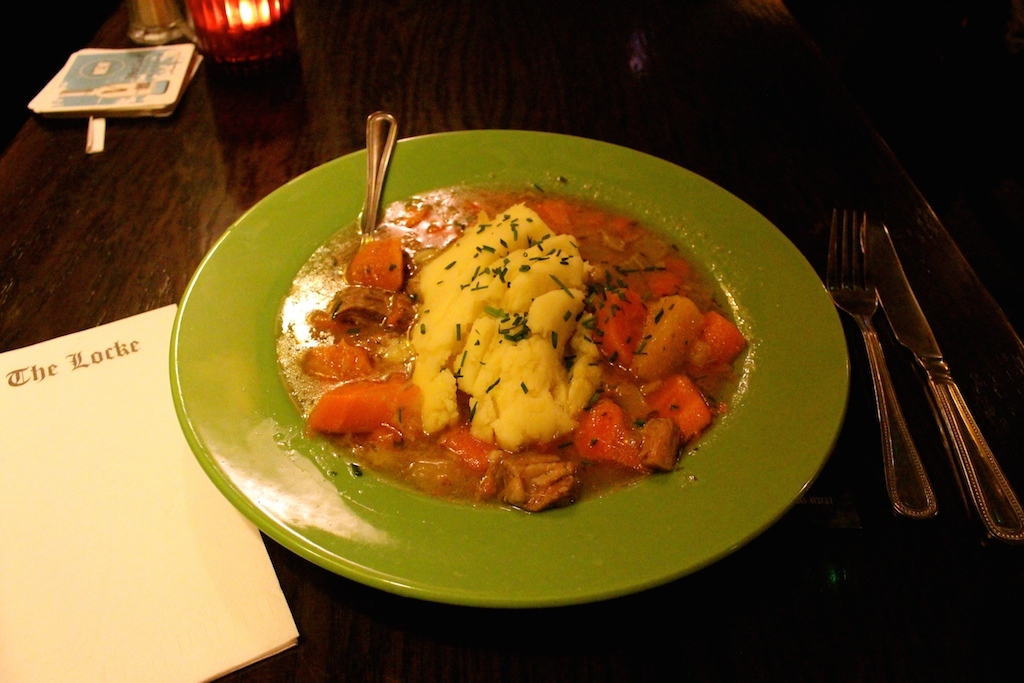 I also couldn't pass up the chance to get some traditional Irish stew. After a wander around St. Mary's Cathedral (also worth a visit), I was feeling a bit chilly, so popped into the nearby Locke Bar. In the summer I imagine this is a beautiful place to be, as you can sit outside near the water. In the colder months, however, the pub is welcoming and warm; I opened the door to the sound of Irish fiddles, as they have live music almost every night. I ordered the lamb stew, which came piping hot and with a pile of mashed potatoes in the middle. It was so good and so filling that I actually went back for lunch the next day.
Finally, if you are looking for something sweet, I highly recommend The Stormy Teacup. If you love tea, you will love this place. It has just about every tea you can imagine, and the café is adorable; think twinkly lights, lots of used books, and cozy communal tables. I ordered a chai tea latte and it was, hands down, the best I've ever had in my life.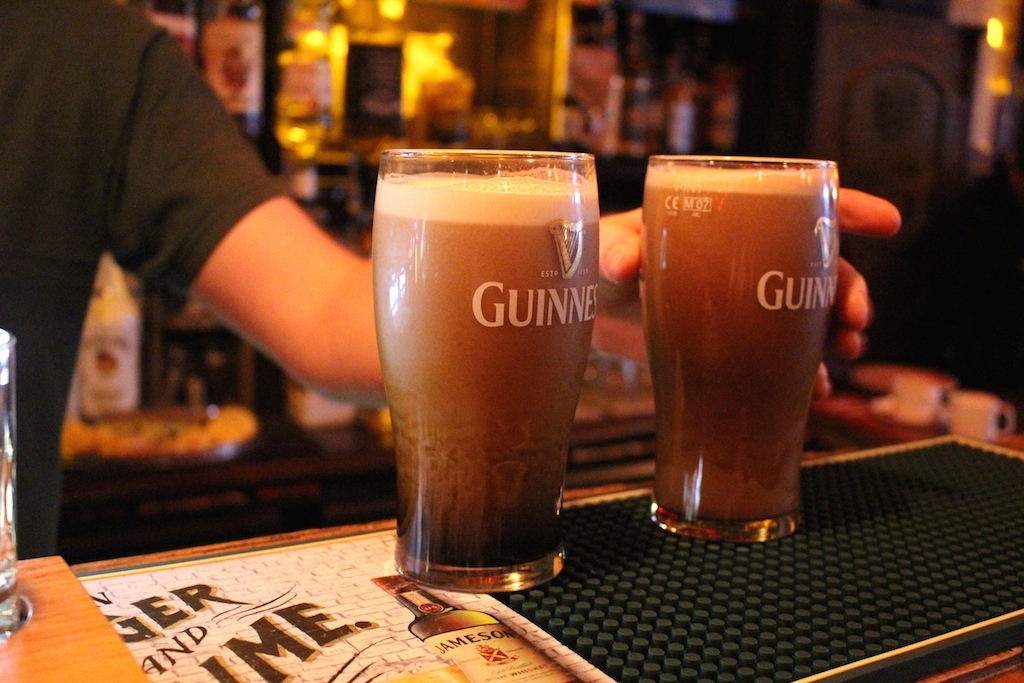 Letting the Guinness settle
The Drink. When you think of Ireland, a lot of you (okay, maybe just me) immediately think: whiskey. Then your next thought will probably be (again, might just be me): Guinness. And what do you know… whiskey and Guinness just happen to be two of my favourite alcoholic beverages! In fact, whenever I'm at my local pub, I only order one of those two things. It's gotten so bad that when I walk in the door they start pouring my pint before I even order it. Don't judge me.
Anyway, I was mildly excited to sample a few tipples in Limerick, to say the least. The first thing I did upon arriving at my hotel was order a Guinness, beautiful and creamy and perfect. It wasn't the last pint I'd have, and for good reason: Guinness really is better in Ireland than anywhere else in the world. For those who have never tried Guinness or fear that they won't like it, I urge you to give it a go. It tastes like heaven and burnt barley, which I promise is delicious. Guinness' slogan is "Guinness is good for you", which, it turns out, is true: studies claim that Guinness can be good for the heart, and has anti-oxidant compounds. I'm not sure that that excuses me from drinking three pints of it a day, but a woman can dream.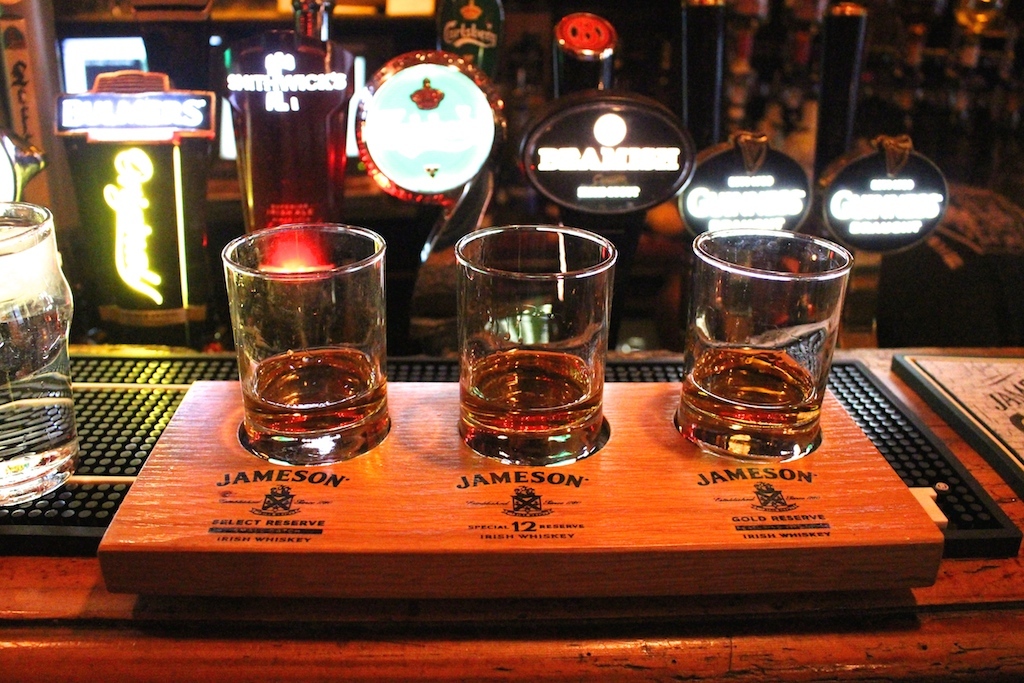 I also tasted some of Ireland's famous whiskeys at Flannery's Bar. Although they are known for their whiskey tastings Sunday to Thursday, I just went into the bar on my own and ordered a whiskey sampler. At €14, you get to try three of the best Jameson whiskeys in the country, and, if you're a whiskey fan, I highly recommend it. Even if you're not, I had a great time chatting with the staff and patrons of Flannery's. Even though it's one of the better known pubs in Limerick, everyone still had time to talk, laugh, and, of course, share a drink. I was also told to check out Cobblestone Joe's, but I didn't have time to visit!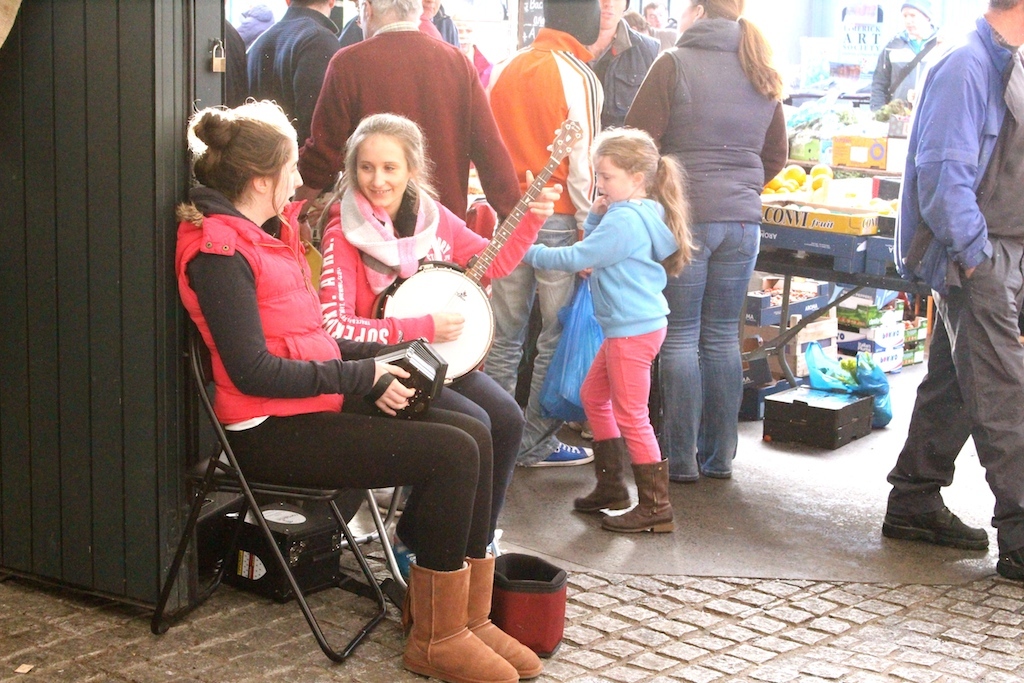 Buskers at the Milk Market
The people. Without a doubt, the people are what made this trip so special for me, and so memorable. Everyone, and I mean everyone, treated me with kindness, hospitality, and genuine interest. From the bus drivers to the bartenders to the people I asked for directions, everyone was sincere in their care and their helpfulness. Three things really stand out in my mind from my interactions with the people of Limerick.
Firstly, because it's worth mentioning, every single business or restaurant I contacted on social media immediately responded, retweeted, or even emailed me personally with tips and advice. After only one tweet to the tourism board, I got a direct message and then a very helpful email from Kathy, who told me everything that was happening that weekend. She even gave me her personal phone number just in case I had any questions or concerns, which is above and beyond what I would expect. I mention this because I so often turn to social media to chat to local businesses or tourism boards directly only to be met with crickets – Limerick was the complete opposite of that. I was almost overwhelmed with social media suggestions, all from people who are proud of their city and excited to show it off. To me, that speaks volumes.
The second thing that really stands out is my encounter with Maura at Bobby Byrnes. I had just finished my Irish breakfast when I asked the server if it was all right to take photos of the restaurant. I casually mentioned I was going to write about it, but I didn't say for who or why. A few minutes later, Maura came over to my table and introduced herself, welcoming me to Limerick. After chatting about the pub for a bit, she then went over the map with me and pointed out some of her favourite spots. Even though I told her I wasn't reviewing the restaurant specifically, she was incredibly helpful and wanted to make sure I would have a great stay in the city.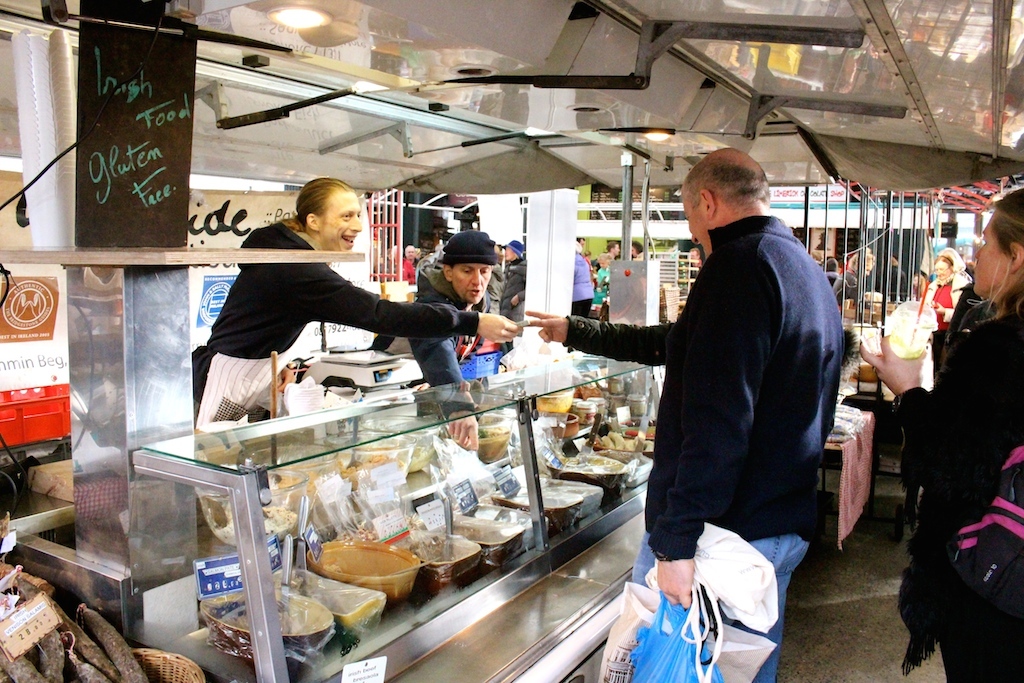 All smiles at the Milk Market
The last memorable encounter was actually my first encounter with someone at all. Upon landing at the airport, I was asked by an  immigration officer what I was doing in Limerick for the weekend.
"Well, I'm actually here to write about it," I answered. His whole face lit up.
"Ohhhh!" he exclaimed. "You have to go to the castle, and of course the Hunt Museum…" he listed a few places I had to see, happily giving me directions for the buses. I normally don't have good and/or memorable experiences with customs officers, but this man was so excited to welcome me to his city.
"Just be good and write about our city honestly, but I bet you'll find you love it all the same," he said in that beautiful Irish lilt, handing back my passport with a wink.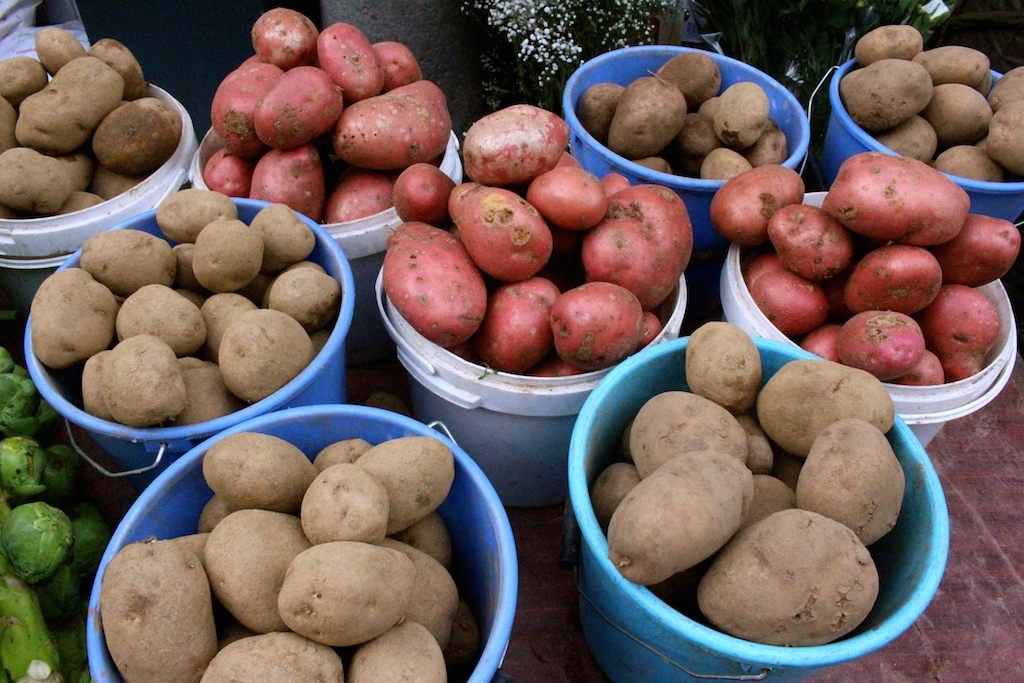 Tempted to buy potatoes at the Milk Market, because… it's Ireland
"Stop, look"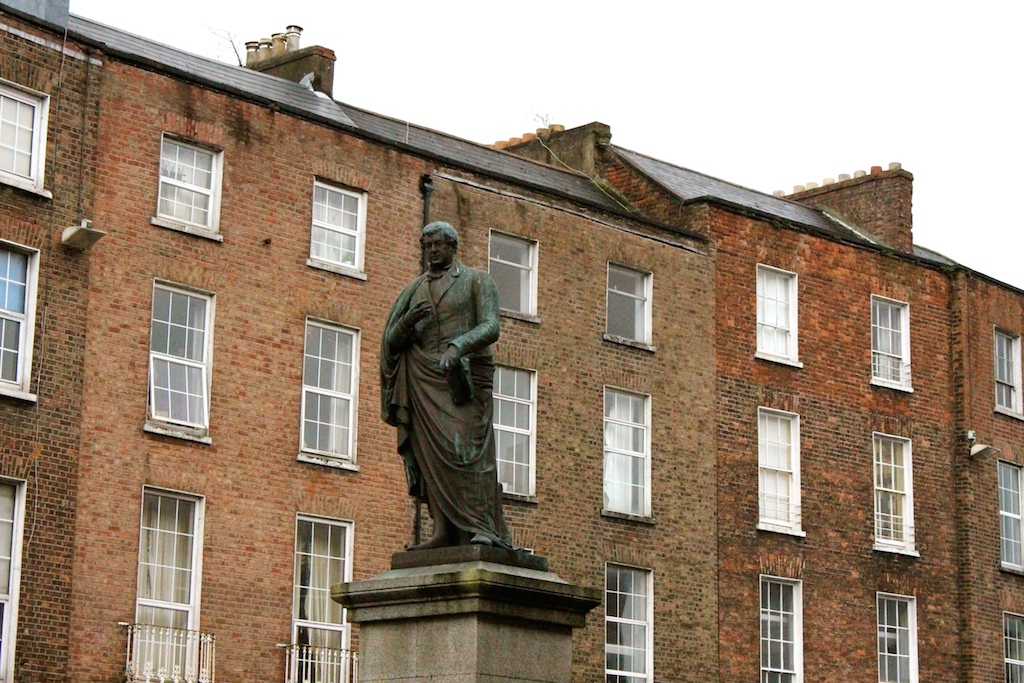 I only had a short time in Limerick and I know that I barely got a taste of what the city has to offer. Forget what you may have heard about the city's reputation – this is a place that's full of culture, cuisine, and some of the friendliest and most sincere people I've met in my travels.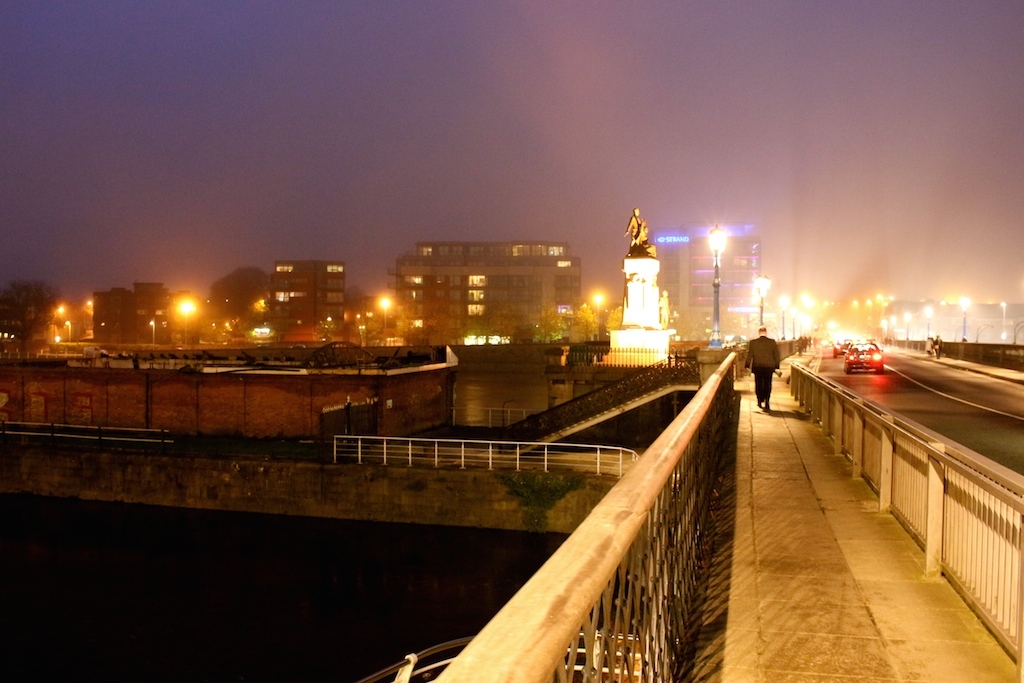 Have you ever been to Limerick? If not, would you like to go?
Many thanks to Expedia IE for asking me to be a part of their Expedia Explores campaign across Ireland. You can check out more of the locations using the #ExpediaExplores tag on Twitter. Another huge thank you to Failte Ireland for welcoming me to Limerick.