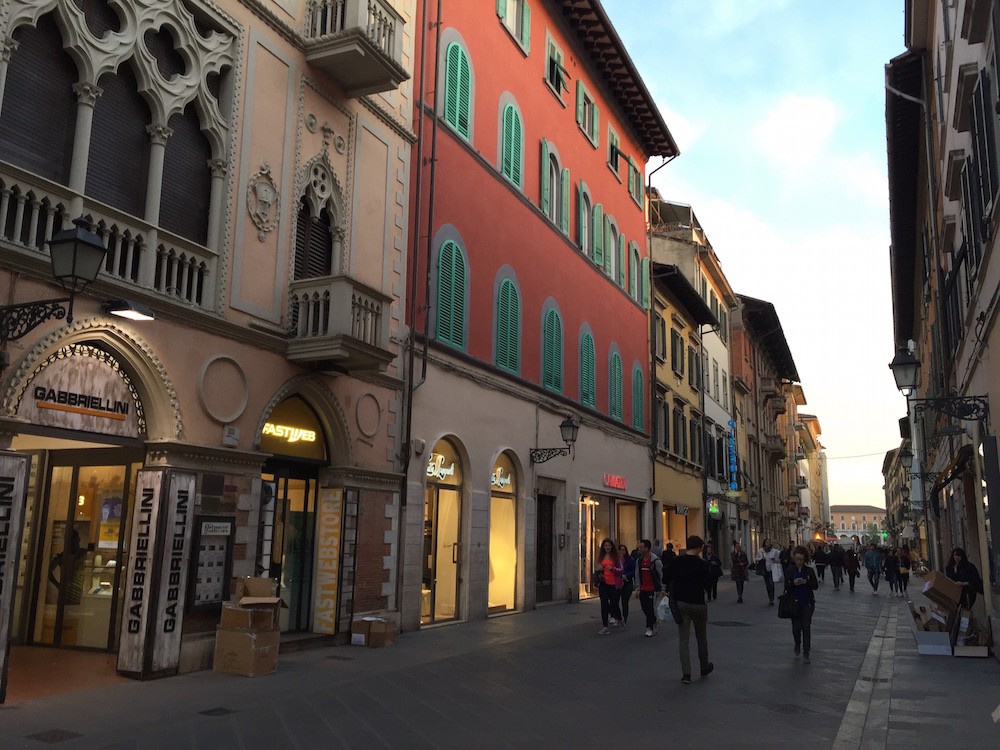 Shopping street in Pisa, Italy
If you've read this blog long enough you know that I am not a light packer. I mean, I've learned a lot in the past few years as I consistently travel with carry-on only around Europe, but those trips are always only a few days, maximum one week. I just can't help it – I love clothes and I love being prepared. While part of me envies those people who can travel around the world with one tiny backpack, the other part of me is quite happy to carry a few more kilograms if it means I get to have options. To each their own, I guess. I've also been very lucky (touch wood) that I've never lost a suitcase for good. I've had items delayed, but I've always had them returned to me within 24 hours.
On the flip side of all this, I've always wanted to try arriving somewhere with no luggage whatsoever, and then having to buy everything from local shops and markets. I've often talked about doing it somewhere in Southeast Asia – I think that Thailand (especially Bangkok or Chiang Mai) would be fairly easy and fun locations to test this out. Me? I chose to test it out in Italy.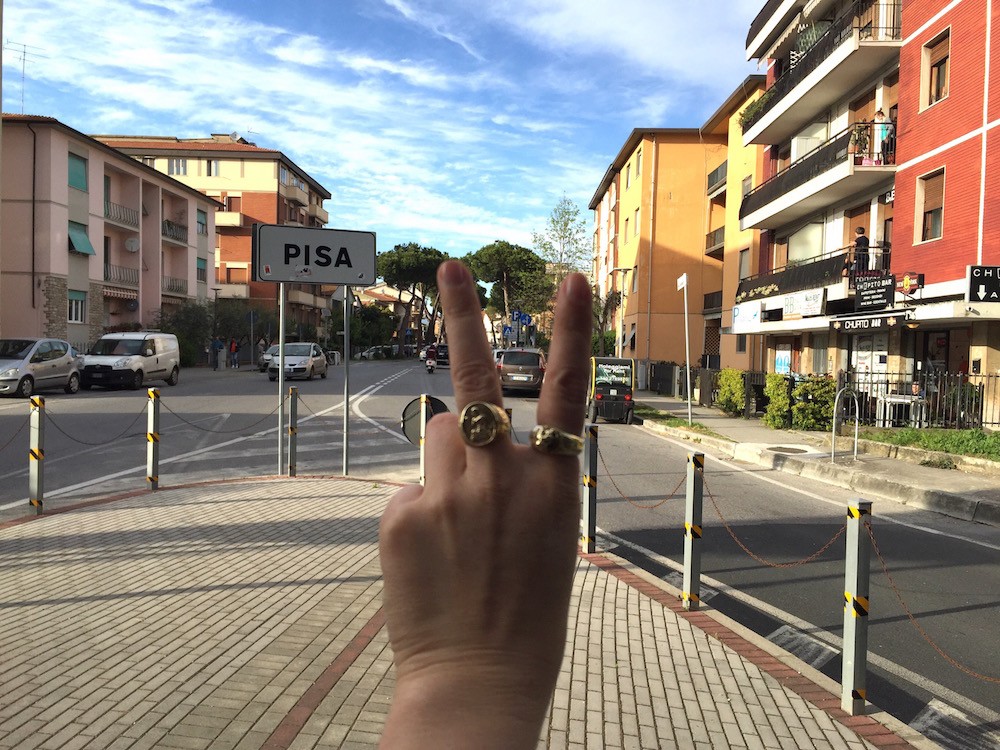 I'd had some correspondence with MoneySuperMarket before, both in working with them as well as purchasing their travel insurance for a trip abroad. They got in touch in March and challenged me to travel on my next trip without any luggage in order to highlight the importance of travel insurance (which I always purchase before travelling) as well as how inconvenient it is to lose a bag. So, I had to travel with nothing. Not one piece of luggage. All I could bring was my passport, wallet, and mobile phone. Because I was heading to Cinque Terre – one of the most beautiful places in the world, if you ask me – I brought my camera, too. But then – this girl who likes to be prepared and who likes to have an outfit for every occasion – had nothing else for five days in Italy.
I have to admit it was quite exhilarating to get on an airplane with nothing but a small and pretty much weightless backpack; I felt like I was part of some grand scheme of intrigue and espionage, and that any moment someone might ask where all my luggage was. Predictably, nobody cared at all, but it was still pretty amazing to waltz through the airport unencumbered.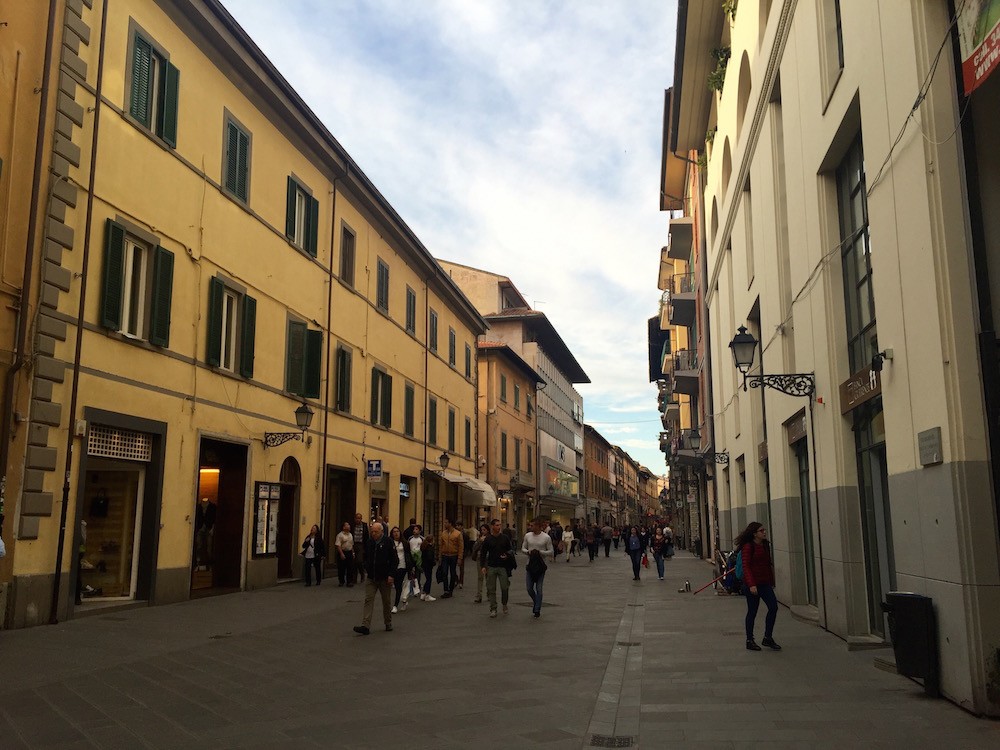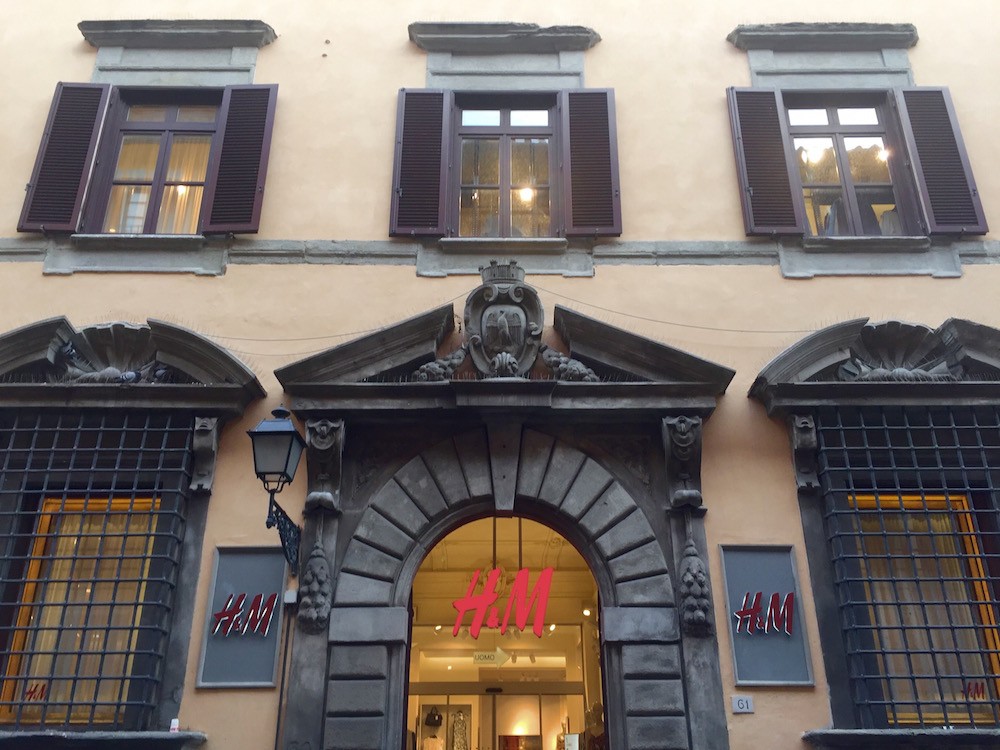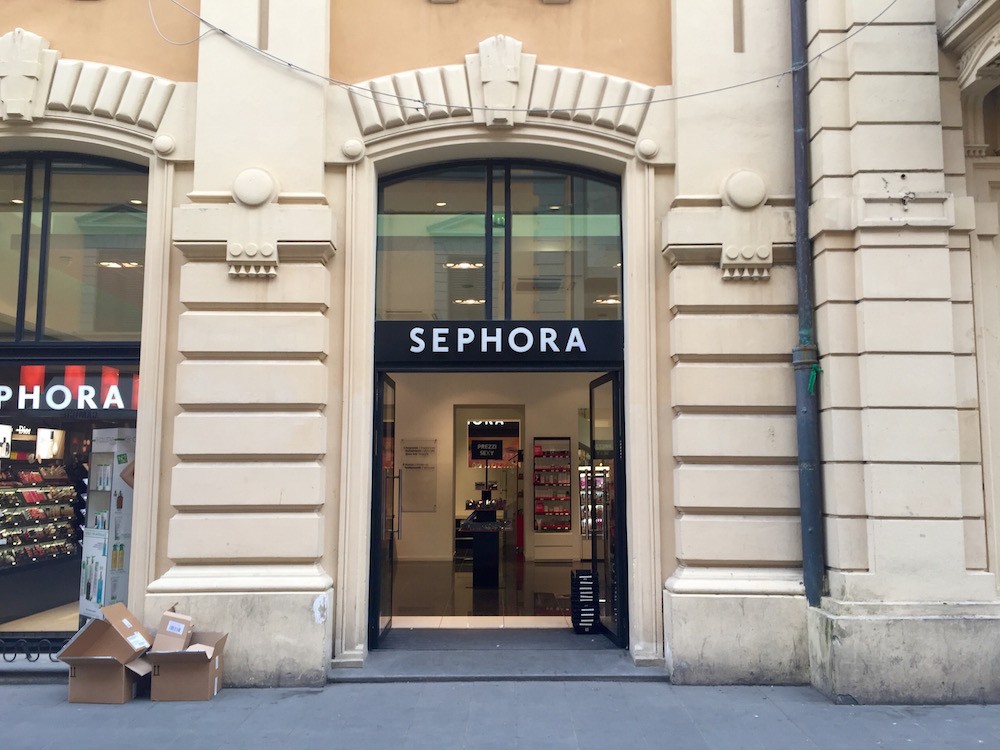 However, I knew that as soon as I landed in Pisa, I'd need to purchase some essentials. Toiletries and pyjamas were first on the docket. I checked into my hostel and immediately ran to the main shopping area in town, hoping to beat the closing doors of the shops. I actually stumbled upon an H&M right away, one of my go-to shops for cheap travel clothes, and ended up buying quite a bit of my wardrobe there: pyjamas, two short-sleeved shirts, one long-sleeved shirt, a pair of culottes (they're fashionable, I swear), a maxi dress, sunglasses, an umbrella (I'm still that girl who needs to be prepared, damn it), earrings, socks, underwear, a pair of shoes, a small purse, and a large cloth bag to put it all in. I then headed to a nearby pharmacy and purchased all of my toiletries: toothbrush, toothpaste, shampoo, conditioner, soap, lotion, sun cream, and deodorant. Then it was on to Sephora to pick up a few items of makeup: concealer, powder, mascara, eyeliner, and blush. At this point, travelling with no luggage no longer felt exhilarating; it just felt exhausting. I was also not pleased with how much money I was spending on things I had at home.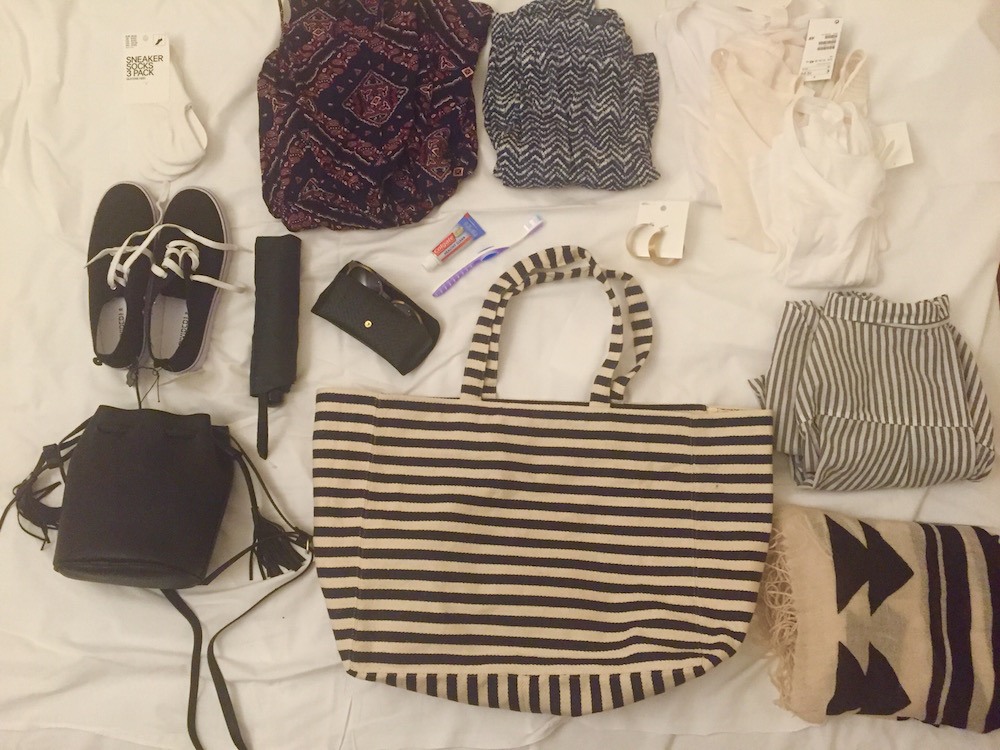 The next morning, after wandering around Pisa for a while and checking out the Leaning Tower (my second time, and I was still in shock at how much the damn thing actually leans), I had to go back to the shopping area to find both a jacket and some comfortable shoes for hiking. Cinque Terre is known for its hiking trails, and the shoes I was wearing wouldn't cut it. I also realised I'd need something warmer than my denim jacket, as I was staying in a hostel in the mountains, where temperatures were likely to drop to around 8 degrees Celsius at night. I ended up purchasing a faux leather jacket from Zara and some trainers from a random sports shop.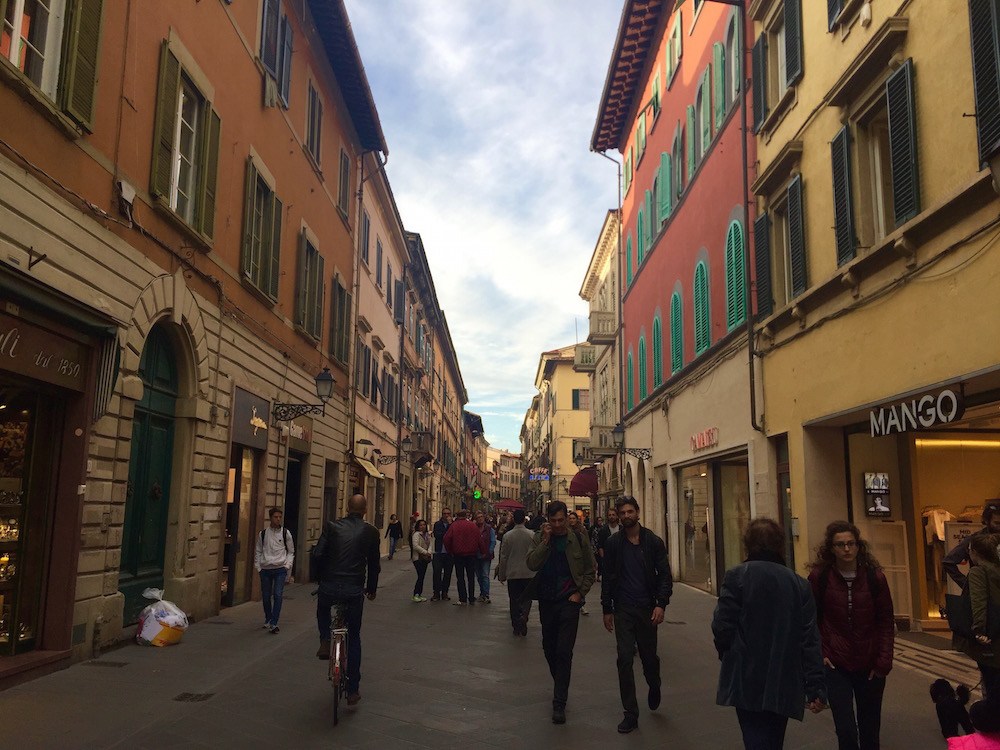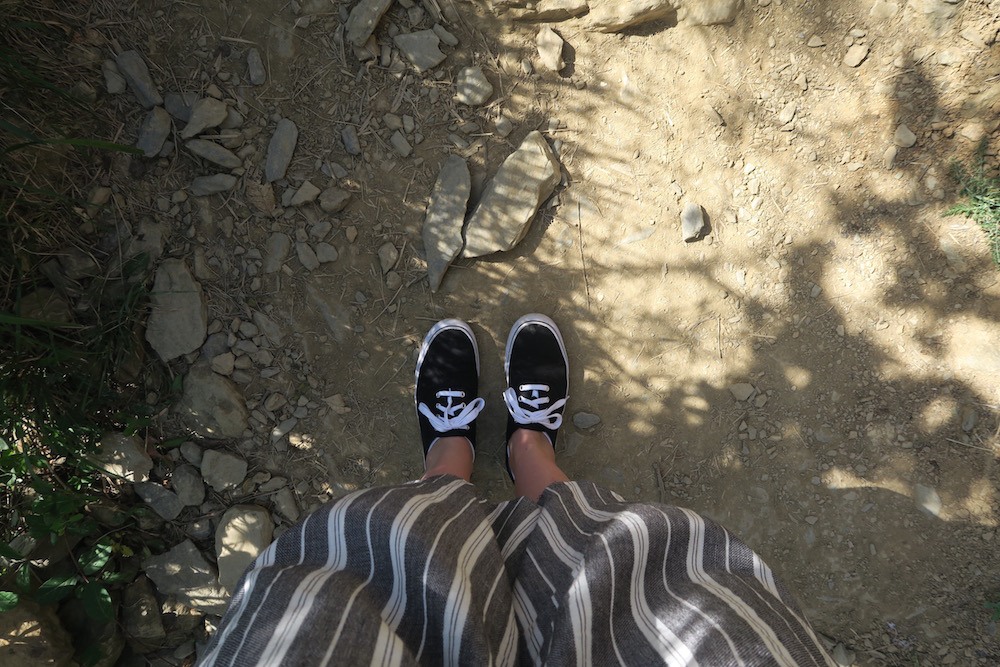 Hiking the Cinque Terre Trails
All told, I spent over €300 on things I already owned some version of. While it was cool to travel without any luggage, in the long run I'd say this challenge was, well, actually quite a challenge. As much as I love shopping when I travel, I didn't love that the shopping was dictating my plans. I also imagine that doing this challenge in a country that didn't have the ease of shops like Sephora, Zara, and H&M would make this extremely difficult – I can only imagine losing my luggage in some of the countries I've been to, and what stress that would cause. And even though MoneySuperMarket was reimbursing me for the items I purchased, I still felt guilty about spending money on things I already essentially owned (except for that faux leather jacket, which I'm totally in love with).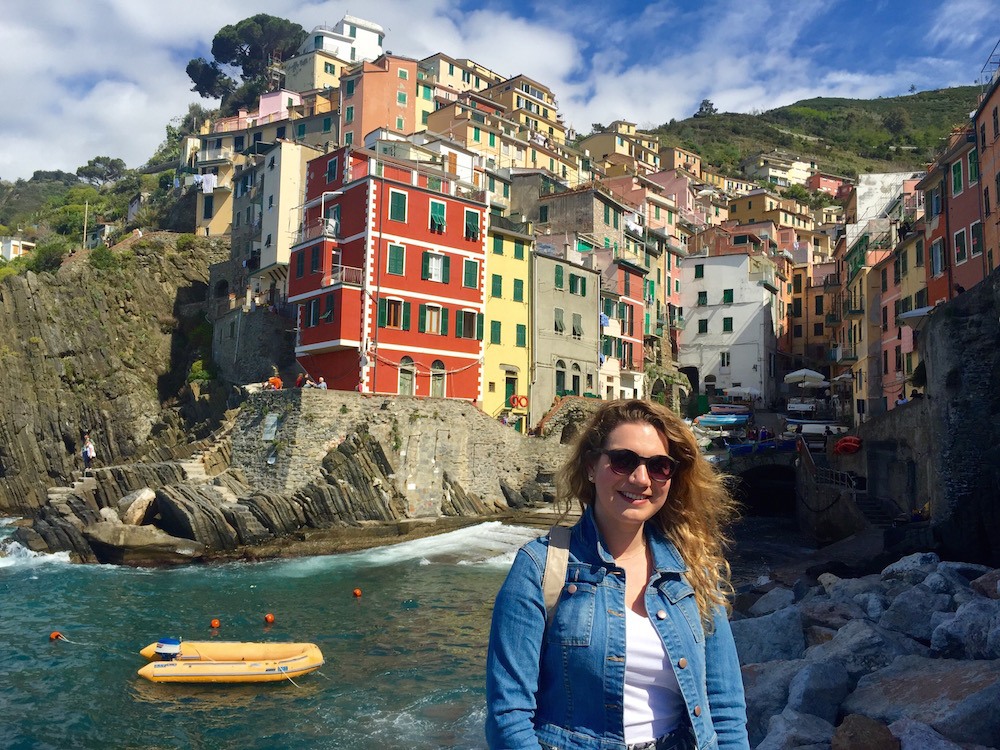 In Riomaggiore
That being said, my purchases ended up being (nearly) the right ones, and I used/wore everything I bought at least twice. While in Cinque Terre I definitely could have used another long layer (it really was cold in those mountains) and I did have to purchase bandages as my new trainers gave me blisters on the long hikes and I had to eventually switch to the cheaper H&M version I had also bought just in case. I probably would have had those things in my suitcase had I packed at home, but it was easy to overlook them when I was shopping in a rush. Overall, it was a fun thing to do… but a thing I'd like to only do once.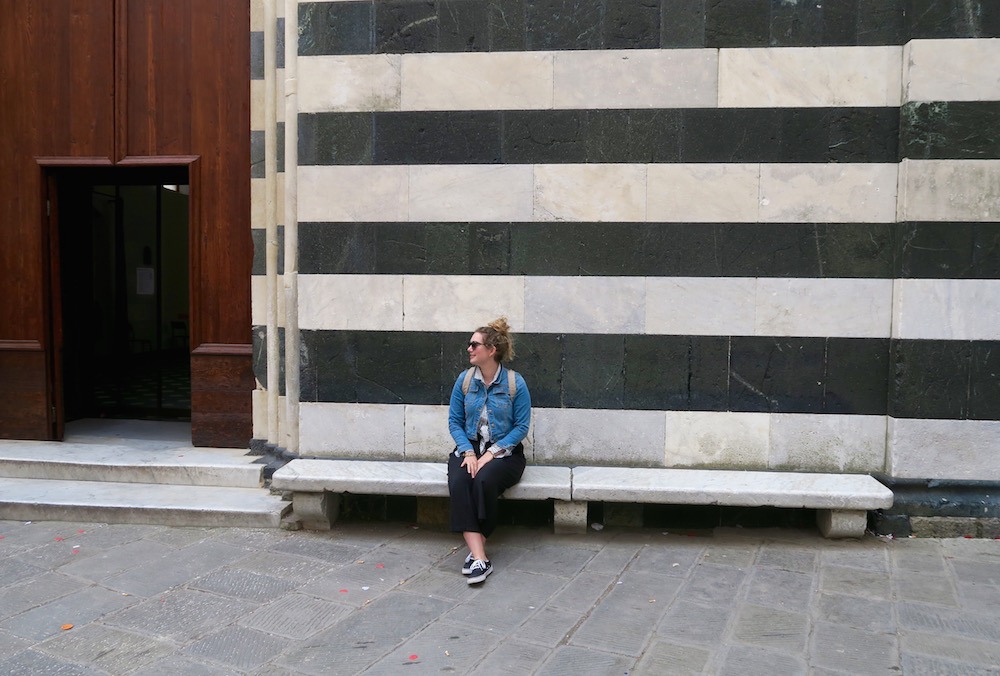 In Monterosso
If you're curious about the other bloggers who did this challenge around the world, check out this page. If you scroll down, you'll see all of the tweets from my time in Cinque Terre and how I tried to navigate my way around Italy without luggage.
Some tips for lost luggage/preventing this situation:
-buy travel insurance, obviously. It's often super cheap and it really does help in the long-run.
-if you are checking a bag, pack your essentials and your valuables in your carry-on luggage. This is especially the case with prescription medication.
-if you're checking a bag, always pack a change of clothes in your carry-on bag as well. If you are heading to a beach destination, definitely pack your swimsuit in your carry-on just in case!
-always have your luggage clearly labeled. I also put a copy of my passport inside any checked luggage.
-when the attendant is checking in your bag, take a quick peek at the destination tag to make sure it's labelled correctly. I actually (nearly) lost a bag when they sent it to Copenhagen instead of London.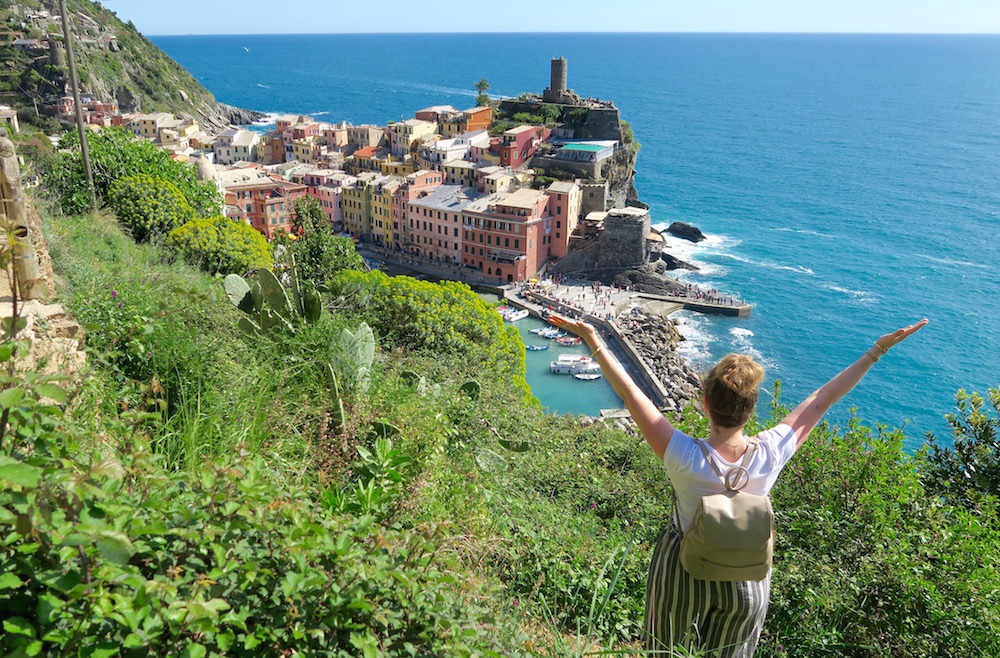 Hiking near Vernazza
I'll be posting my tips for travelling through Cinque Terre on a budget very soon, as well as more photos from the trip, but for now… does this challenge appeal to you? Would you ever intentionally travel without luggage? Do you regularly purchase travel insurance? Have you ever lost a bag while travelling?