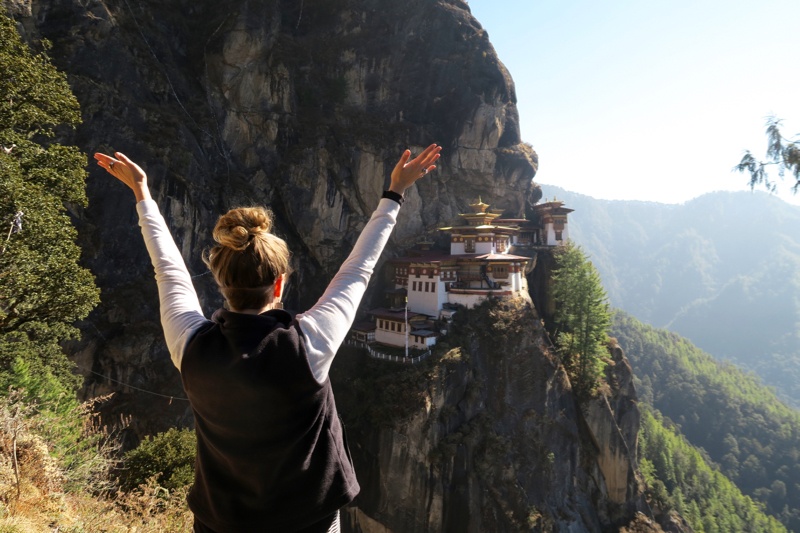 This is the kind of photo I'm referring to in the paragraph below (taken in Bhutan)
If you, like me, follow a lot of travel blogs and websites, I'm sure you've seen it: that image of the person standing somewhere beautiful, looking free and happy and contemplative; perhaps their arms are outstretched, or they're reaching up to hold on to their hat just so. I'm not criticising – I'm guilty of this pose, too (Exhibit A, Exhibit B, Exhibit C), because of the mere fact that it adds some dynamic to your photos, and also, if you're like me, you don't have to worry about what to do with your face (I swear my eyes are closed in half of those taken). But sometimes – more than ever, these days – that photo is accompanied by a headline that says something like, "I quit my job to travel and am now my own boss" or "I quit my job to travel the world and am now happier than ever", and so on, and so forth. I feel like Business Insider and Buzzfeed do some variation of this almost weekly.
When people talk about "quitting your job to travel", I have this image of someone unhappy in their job – probably a corporate role – and wanting to break free to try something new. Wanting to have adventures. Wanting to be in control of your career. Imagining a life where you can work from anywhere – I've never heard the phrases "location independent", "digital nomad", and "working remotely" as much as I've heard in the past year. And I can see the amazing benefits of all of those things; I'd personally love to have that freedom and that independence. I did have those things, when I travelled continuously for almost two years, and they were some of the happiest times of my entire life.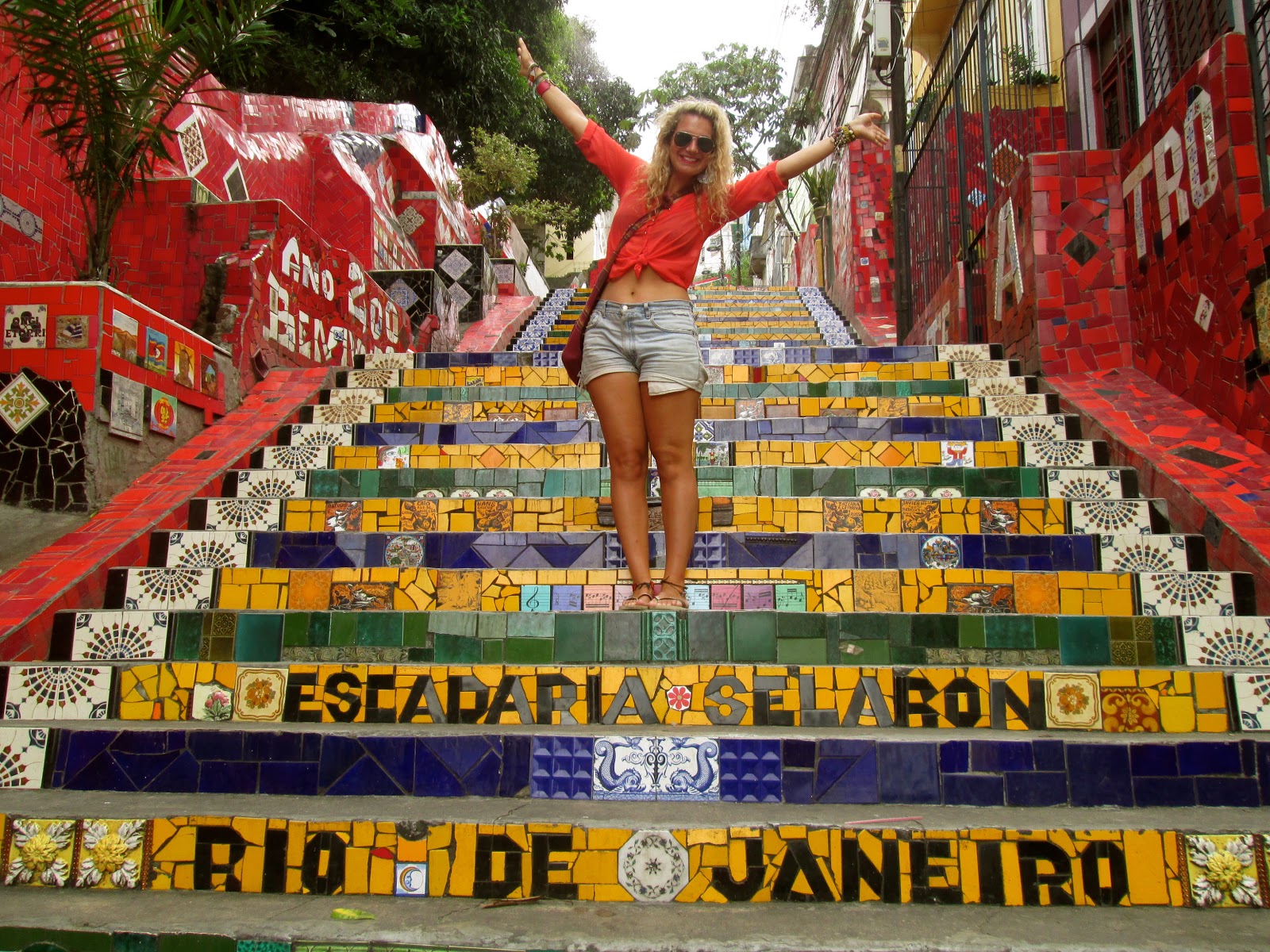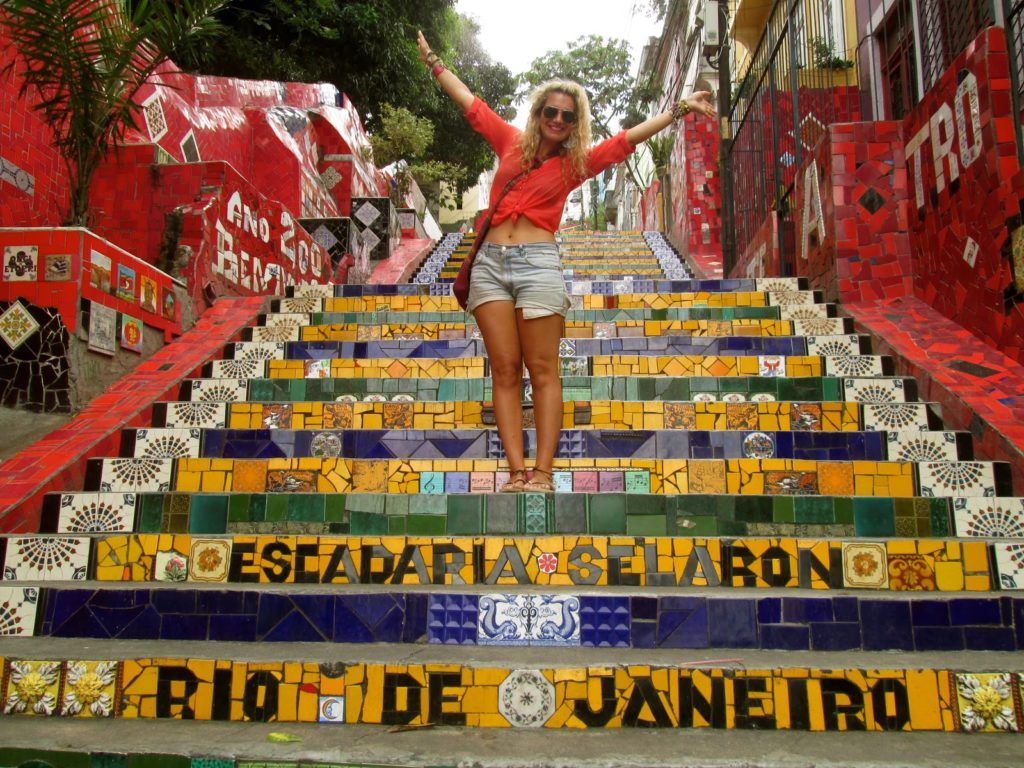 Happy and carefree (and damn arms outstretched) in Rio de Janeiro, Brazil
And yet, if you Google that phrase "quit my job to travel", while you'll get a few positive articles, you'll also get a whole lot of "DON'T quit your job to travel" or "I quit my job to travel and now I'm going home" or "why quitting your job to travel actually sucks".
Because, as much as I love the idea of that freedom and that independence, there's no denying the downfalls of leaving everything behind and trying to forge your own path. Unless you're wealthy enough to not have to work, you're constantly going to be thinking about money. Travelling continuously and without stopping can take its toll, physically and emotionally. It's difficult to maintain personal relationships if you're constantly moving. It can be hard not having a home base, a steady diet, a regular doctor, an easy way to file taxes, or any of the other conveniences we get used to living in our home or adopted countries. Not to mention just how much damn work you'll be doing. That photo of the person relaxing by the pool with a cocktail, their laptop in their lap, a big smile on their face? Article after article (and friend after friend of mine) will tell you that's a farce. More often than not, it's late hours, little time sightseeing, and constant anxiety about clients paying you on time or if the place you're staying has good enough wifi. In fact, I even talked about why "quitting your job to travel" can sometimes be awful advice in a recent podcast.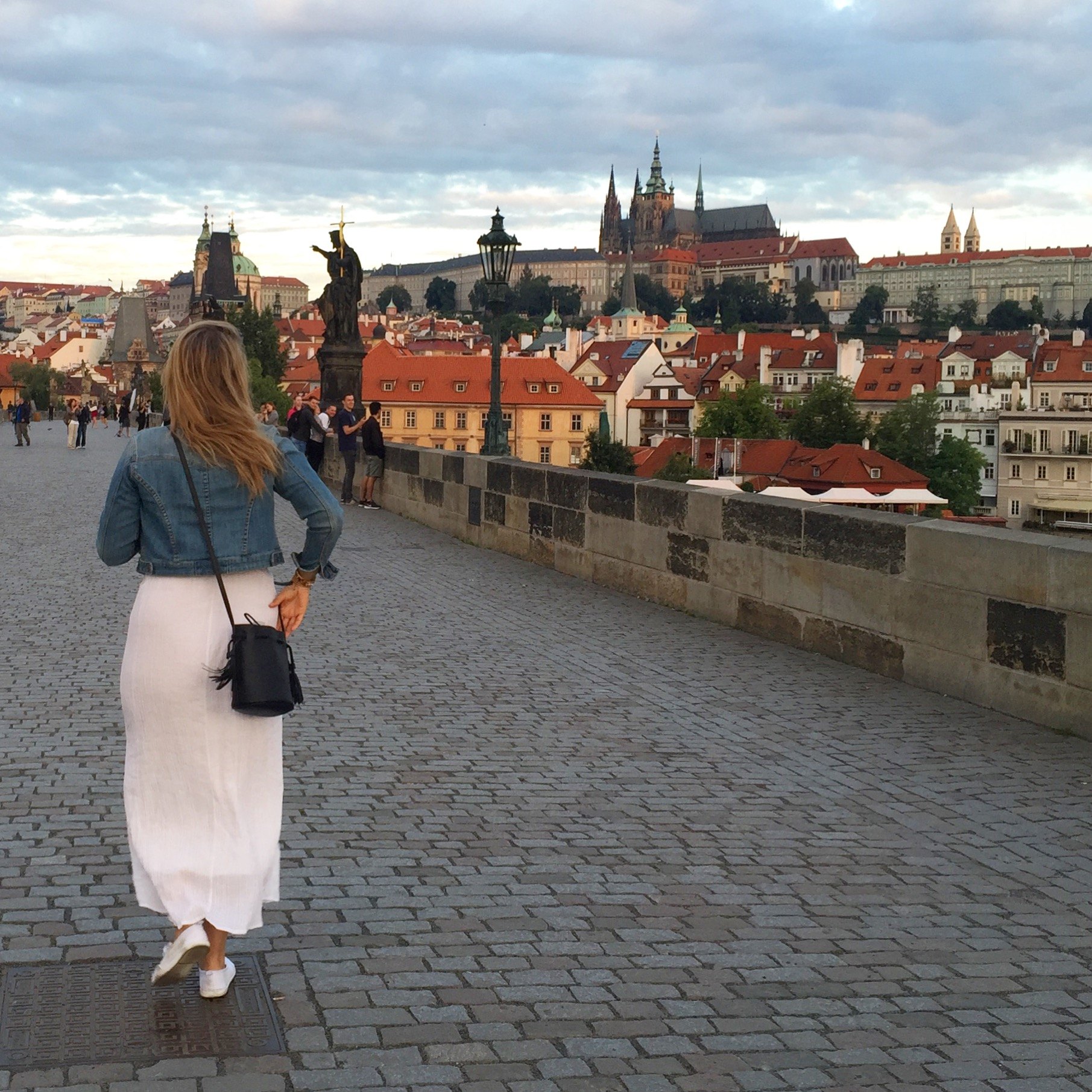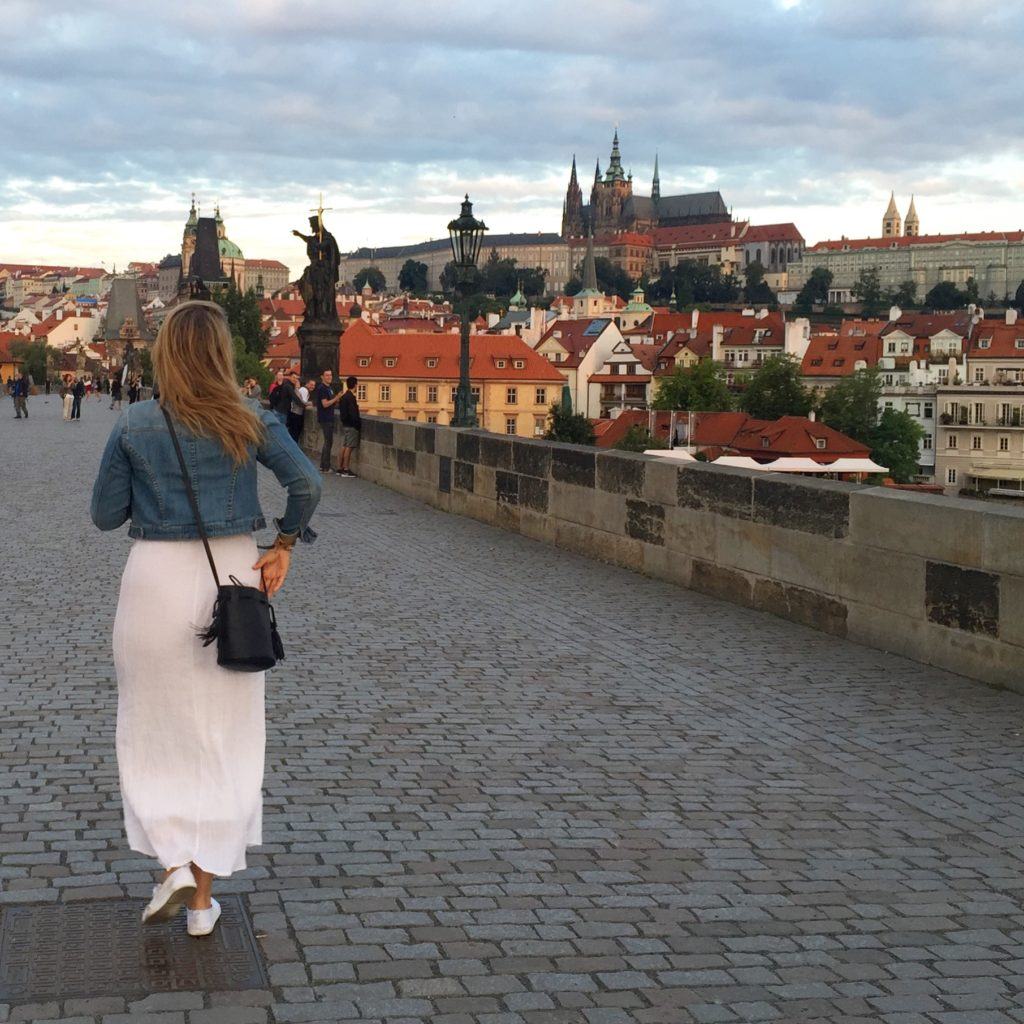 Early morning walks in Prague, Czechia
If you have been following this blog for any period of time, you may have sussed out the fact that I am not a full-time blogger. While blogging has been a continuous force in my entire adult life (I started my first blog at age 19, in 2003), I have never dedicated my life to it. Despite the huge rise in travel blogs, and despite the fact that I get around an email a day about how to become a blogger and/or professional writer, I have always had a separate full-time job and/or been a full-time student while I've maintained this blog. I've placed such a high priority on travel (and write almost exclusively about travel) that it may seem I'm always on the road, though, so I understand the confusion. The exception to this full-time work? The years 2011 and 2012, when I spent 19 of those 24 months travelling through Asia, Oceania, and North, Central, and South America. In those days, I had no idea that blogging was a thing – I just did it because I loved having a record of my travels.
The same goes for social media. I've never tried to be a vlogger or an Instagrammer, and when I get labelled an "influencer", I get this weird feeling in the back of my throat like I want to gag. At the end of the day, this blog is still just a record of my travels, a place to upload photos, write some stories, and have some fun. It still boggles my mind that other people want to read it, because it's always just felt like a place to be myself – I often question if everything I write just seems vain and self-serving (*cough* this entire blog post *cough*). It also boggles my mind that companies want to pay me for my work, because it's never felt like work. It all just feels fun and natural and easy and personal. The thought of being some massive blogger who needs multiple assistants and guest writers seems overwhelming and scary, and it's not for me.
That being said… this blog and everything that comes with it is my favourite thing in my life. It brings me such joy, and I've made so many amazing connections through it. I want to dedicate even more of my time to it, even more of my life to it and the travels that support it. And so… I've decided to quit my job and become a travel blogger.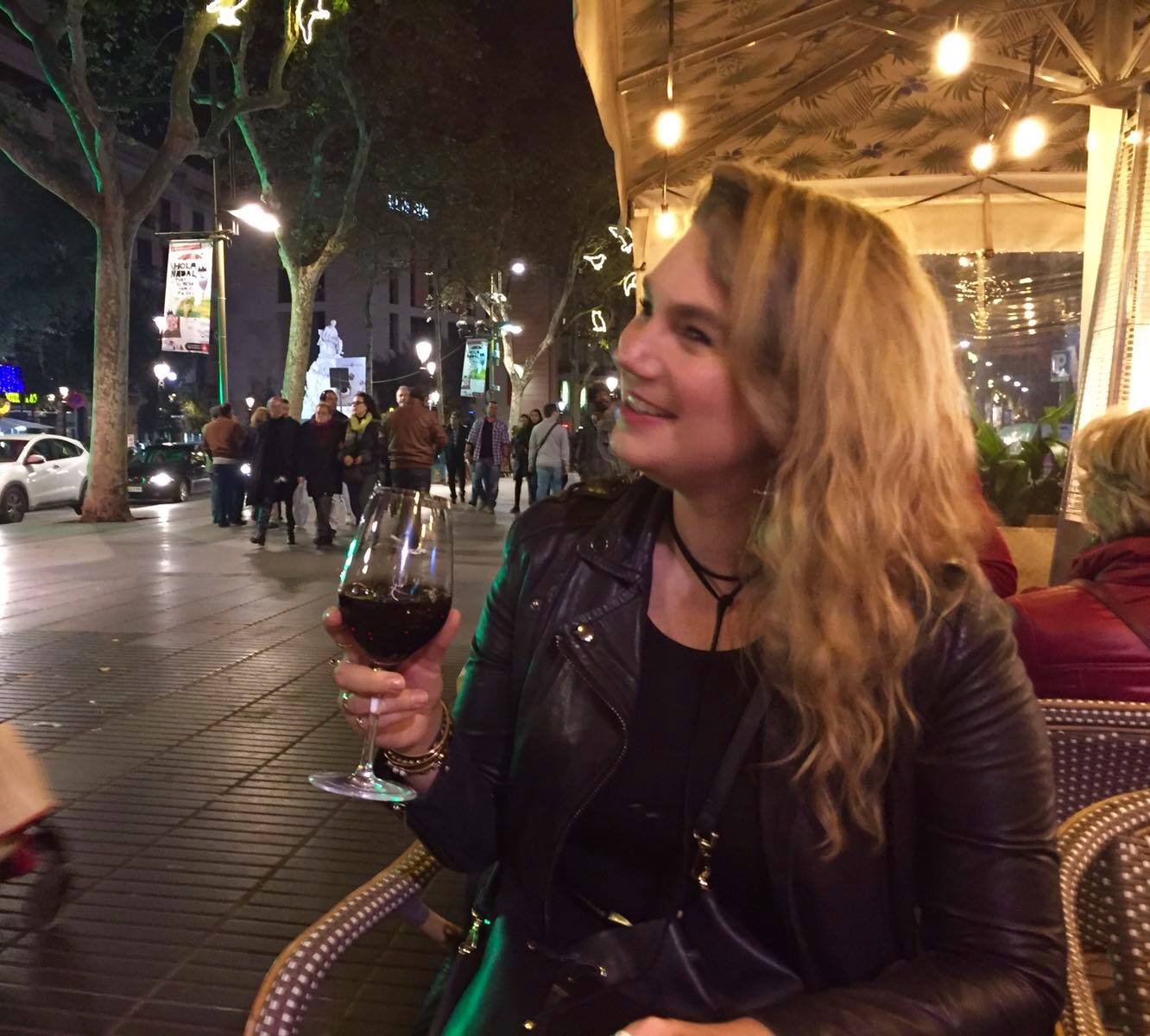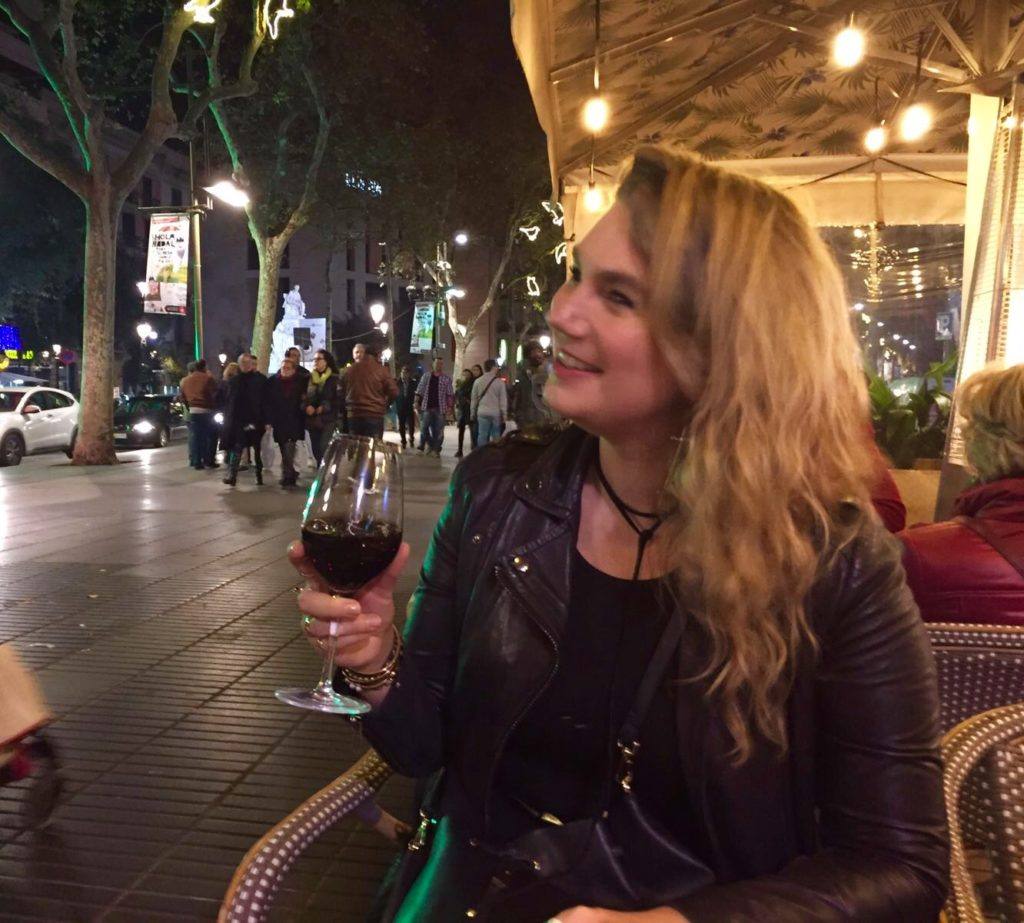 Travel is my first love, wine is my second… in Barcelona, Spain
Wait, no. That's not right. In fact, the title of this post is a bit misleading, because I would never willingly quit the job I have. It's too good – I learn a lot, I have a lot of creative control, my coworkers are amazing, I believe in my company, and I get to do what I love most every day in the office, which is talk about and write about travel. I'm definitely not that disgruntled worker sitting in a cubicle, hating life. But I've also recognised that, by having a full-time job, I'm not giving as much energy as I want to give to this blog and its growing opportunities. Over the past few years, with my job and the freelance opportunities that have arisen, I've managed to save quite a bit of money. It's meant long hours, but it's finally paying off… I can now afford to go down to part-time at my job in order to focus more on writing and travelling. On blogging and travelling. On doing what I truly love, all the time.
And yeah, I've said some of this before. I want to blog more, to write more. I want to write more helpful articles, because as much as I love writing narrative pieces, and want to write even more of them, I'm often emailed about practical tips like solo female travel in Central America, or if a certain country is safe, or what I'd recommend doing with a long weekend in London. But this time… this time I actually have the time to do it all. In fact, I have five days a week to do it, as I'm officially down to two days a week at my company. I'll still be looking at other freelance writing options, but my entire schedule will be much more flexible and spontaneous.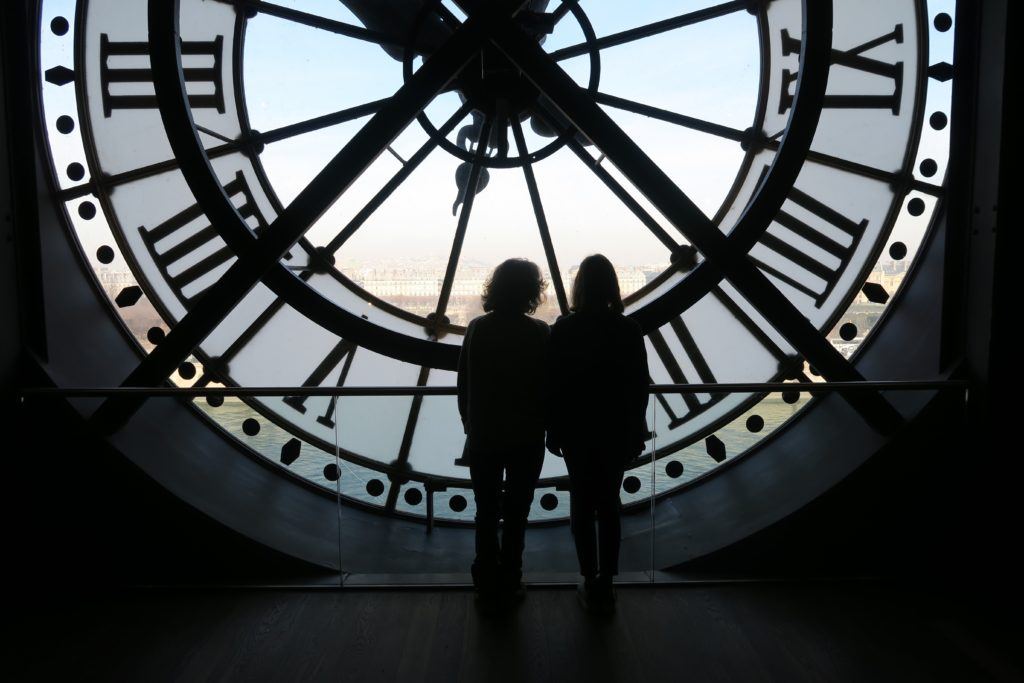 So much more time… in Paris, France
What else do I have time to do? I have time to travel. I already travel quite a bit and am so appreciative of every moment of it, but in 2017 I want to travel more than I have in the past few years, checking out as many places as I can all the while enjoying my home base of London.
I feel like this post is all over the place – I'm sitting by the fireplace in my dad's house in Winnipeg, Canada, a glass of wine by my side, and I'm just writing whatever comes to my mind. To be honest, over the past week with my family, I've barely thought about blogging and I've barely been online. But writing all of this now, and putting it all out there, just as I have always tried to do… I'm so fucking excited. There are so many stories I haven't written yet, and so many opportunities I've had to turn down because I haven't had enough time. I'm so excited to see what's going to happen – with this blog, with the book I've written, with a half-empty passport – now that I finally have the time to match my ambitions.
So did I just quit my job to travel? Kinda. But no matter what happens, I hope you'll come along for the ride.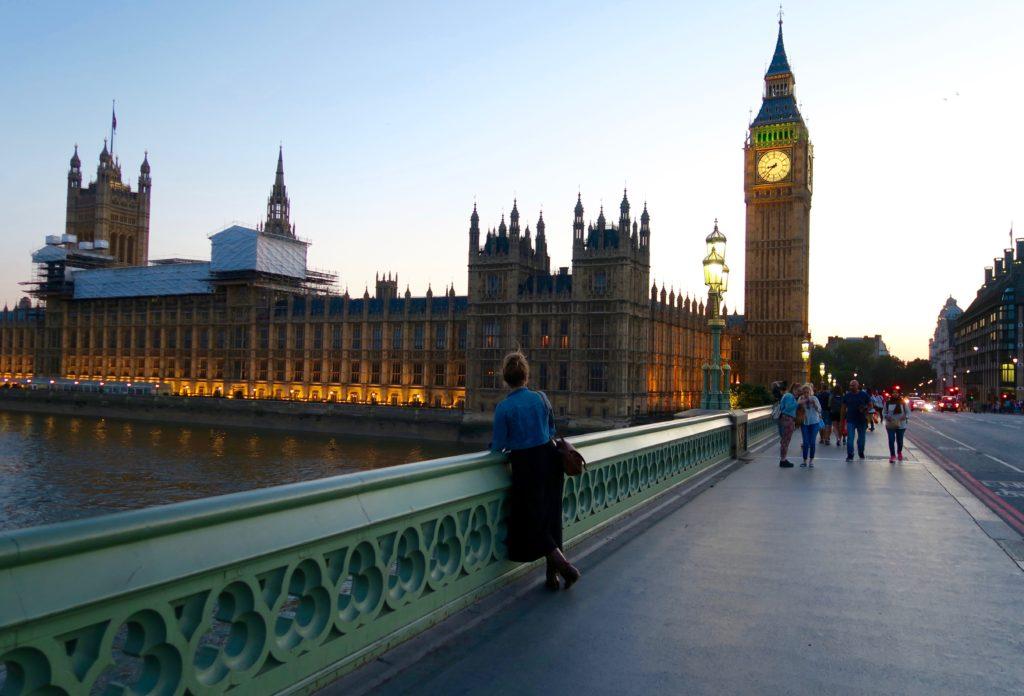 Travel led me to my adopted home, London, England
What do you think about 'quitting your job to travel'? Have you done it? Do you think I will fail so miserably that I'll look back at this day and think, 'What the hell was I thinking?' (don't answer that)