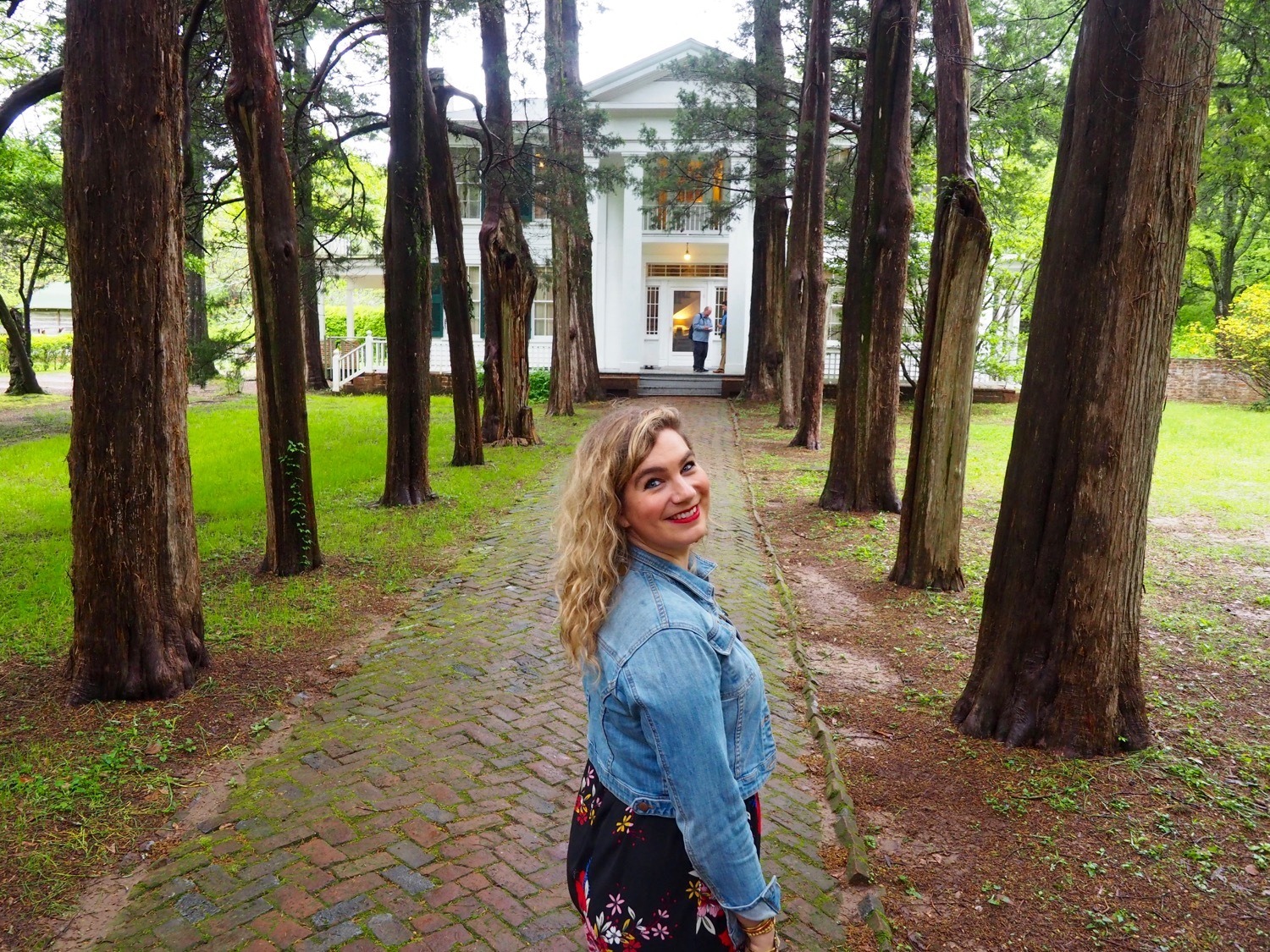 Last month I had the privilege of exploring the state of Mississippi. It was an incredible trip, one filled with a lot of laughter, a lot of learning, and yes, a lot of delicious fried food, but one of the biggest takeaways from my time in the southern state was just how fantastic its museums and galleries are. From the must-see Mississippi Civil Rights Museum to the brand-new Mississippi Arts and Entertainment Experience, here are some of the best museums in Mississippi.
Please note that I was on a sponsored trip of Mississippi through Visit Mississippi, but, as always, all opinions are my own! There may also be some affiliate links in this post. 
The Best Museums in Mississippi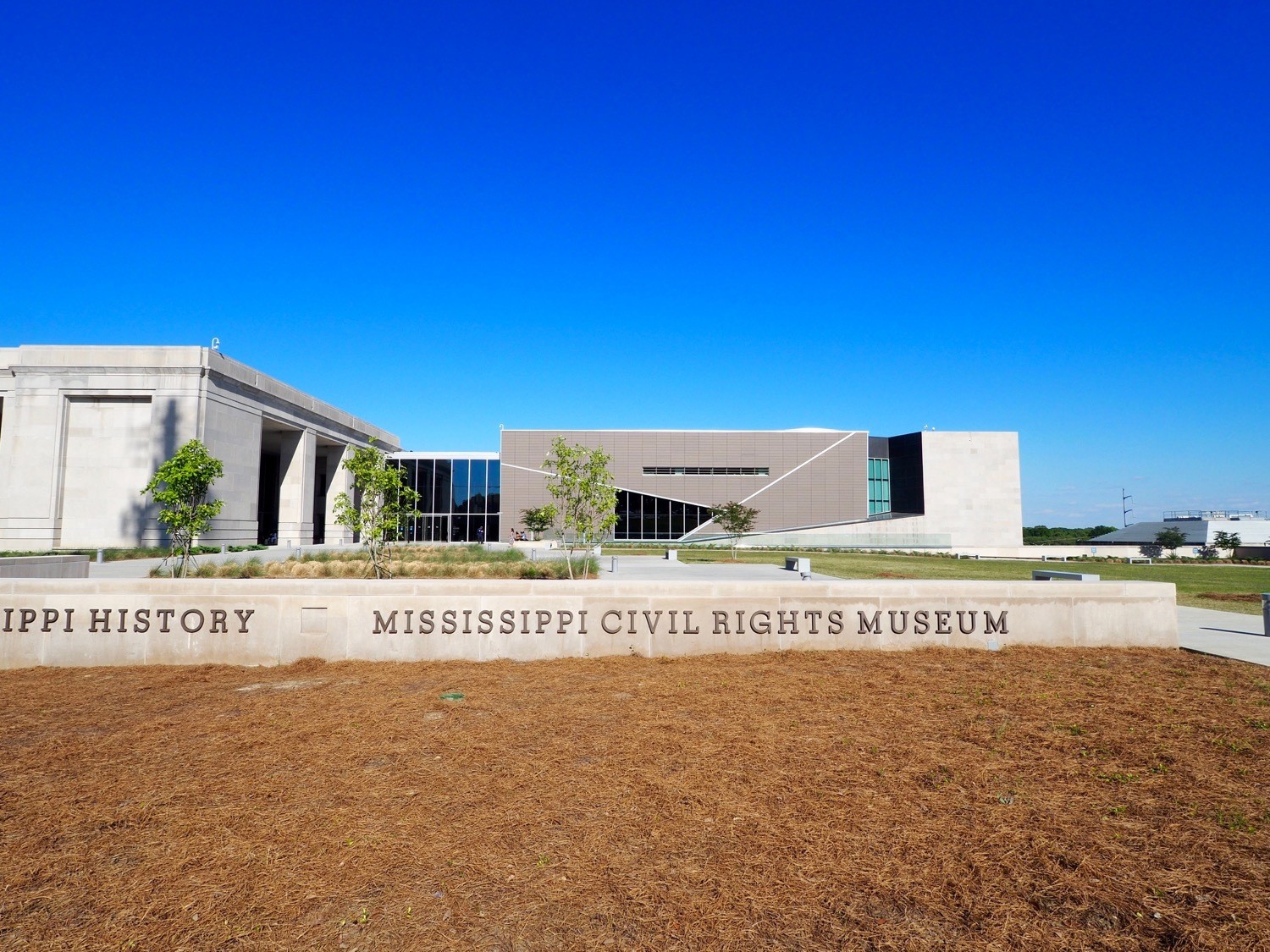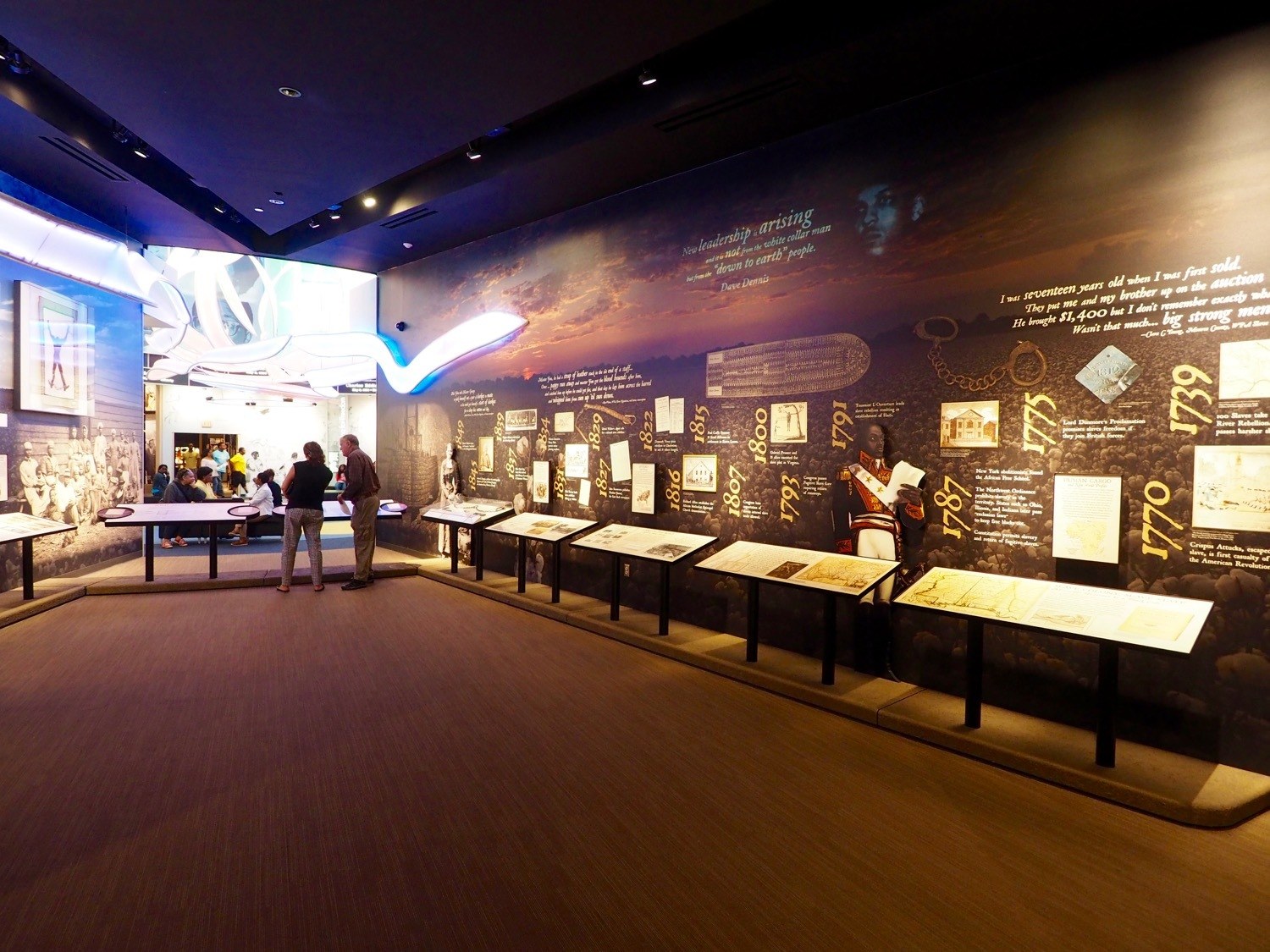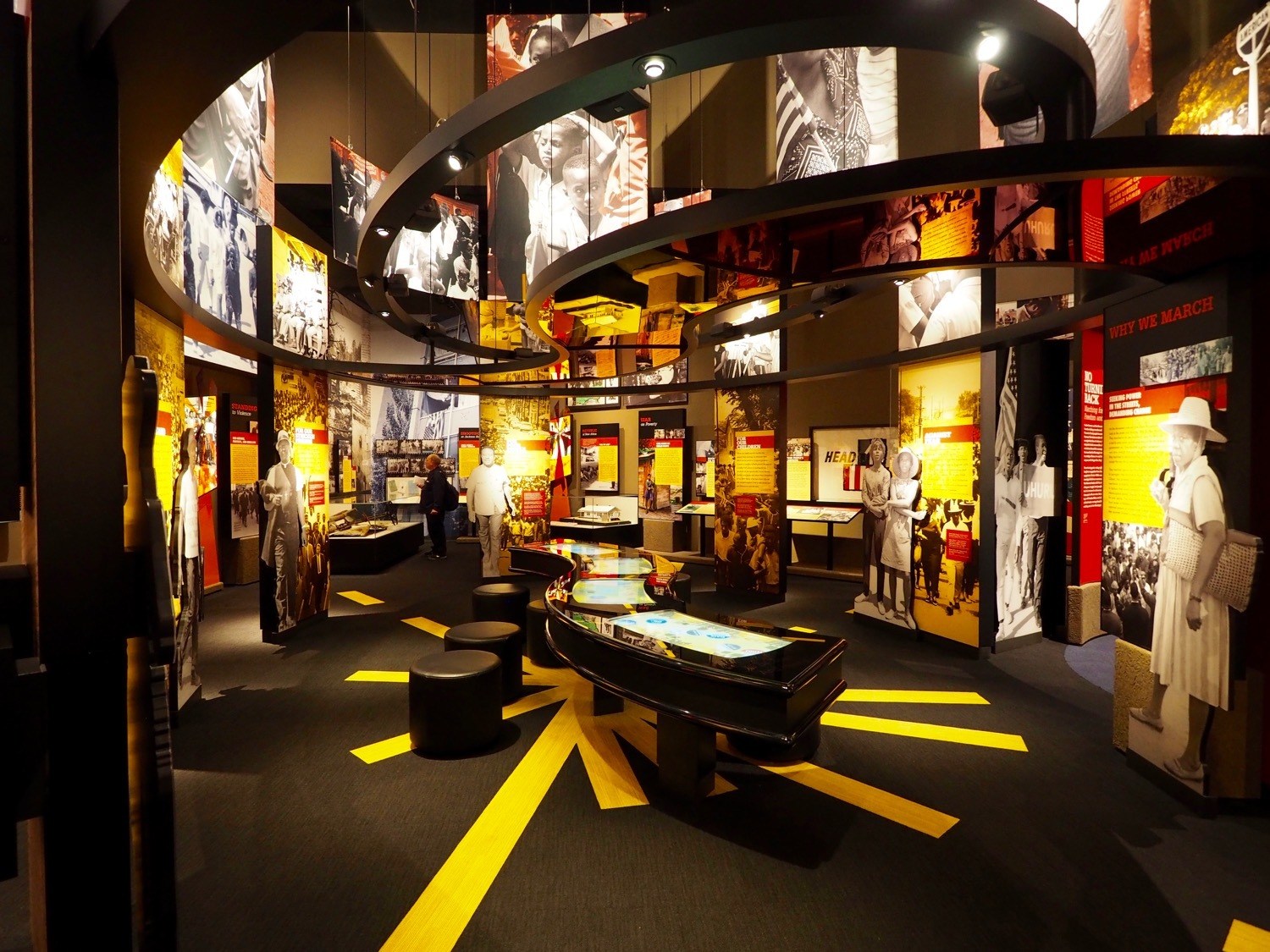 The Mississippi Civil Rights Museum
This museum, which is connected in the same building as the Museum Mississippi History, is by far the most important museum you should visit on any trip to Mississippi. Found in the capital, Jackson, The Mississippi Civil Rights Museum does not sugarcoat the extremely harrowing events that have unfortunately shaped the state and the country.
You cannot go to Mississippi without learning of its past, especially when its past includes such horrific events as the lynching of Emmett Till, the assassination of civil rights activist Medgar Evers, and the Freedom Summer murders, to name a few. With incredibly eye-opening exhibits about slavery, the rise of the KKK, and the civil rights struggles taking place in Mississippi into today, this museum is raw, honest, and heartbreaking, but absolutely necessary if we are to learn about the past and use that history to fight toward a day when such atrocities no longer happen.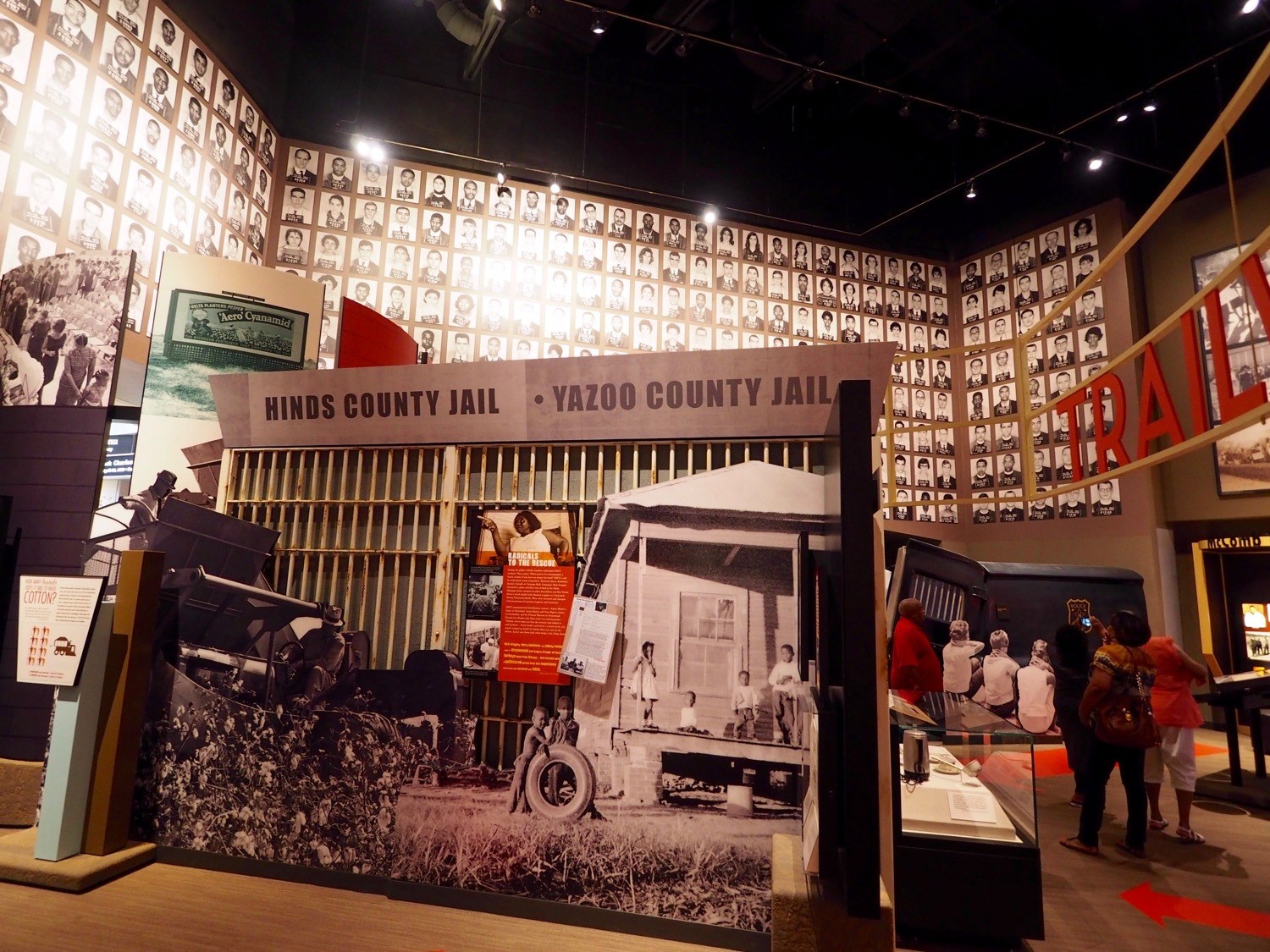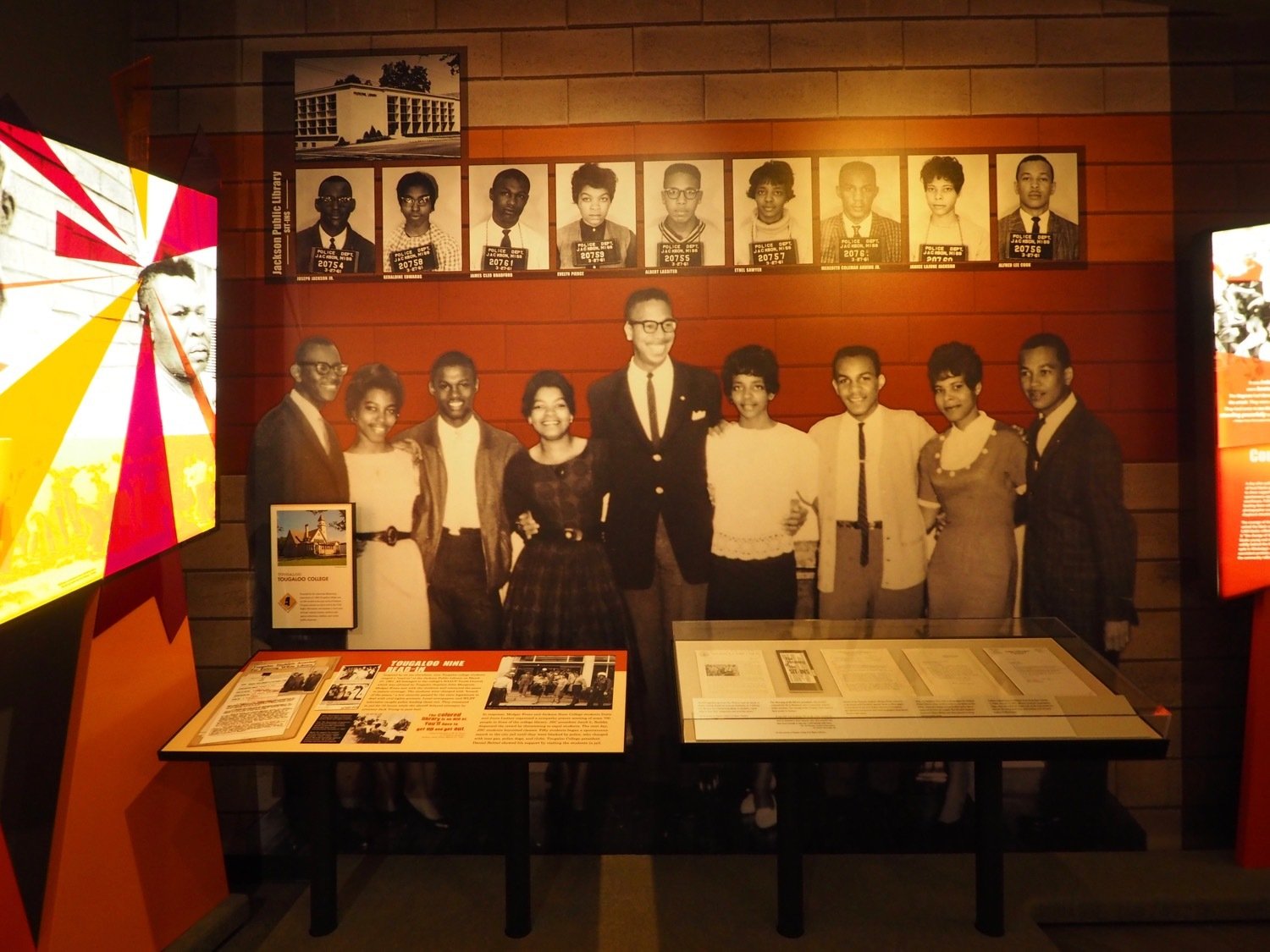 I would recommend going to this museum at the beginning of your trip to Mississippi in order to have more of an understanding of the state. My suggestion is to leave at least half a day – two hours won't cut it here – as there are many videos to watch and a lot of information to take in. This is not the kind of museum that you can sweep through in an hour. It deserves time and it deserves respect.
For more information, including hours of admission and tickets, visit the museum's website.
The Mississippi Arts and Entertainment Experience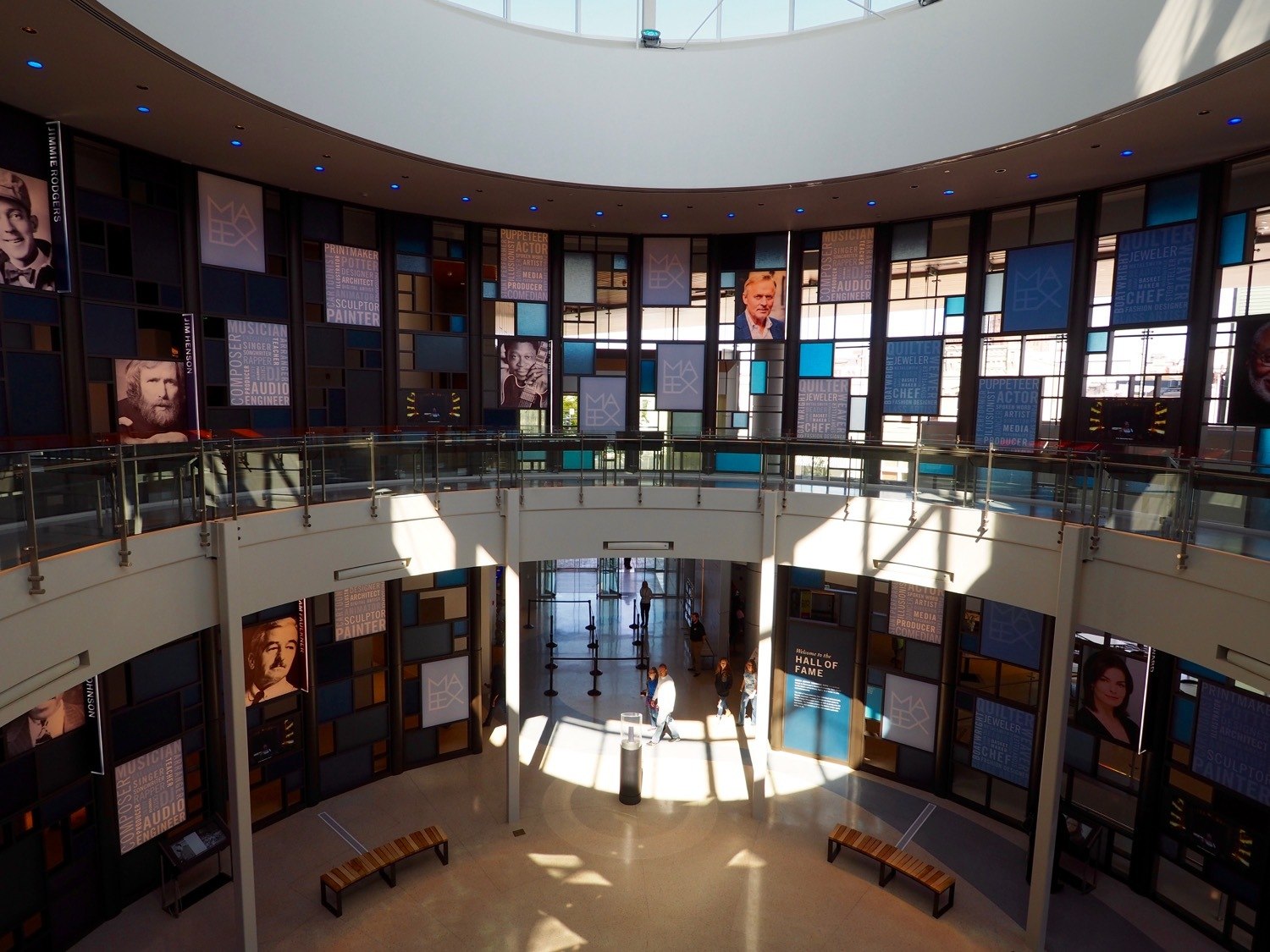 The Mississippi Arts and Entertainment Experience, nicknamed the MAX, is a brand-new museum found in Meridian, Mississippi. One of the things that kept surprising me again and again during my stay in Mississippi was just how many amazingly talented people were born in the state, from writers to musicians to actors: Muddy Waters, Sam Cooke, Oprah Winfrey, B.B. King, Eudora Welty, William Faulkner, Robert Johnson, Tennessee Williams, Jim Henson, and, of course, Elvis Presley (to name only a few). The new MAX is the place that aims to highlight the amazing accomplishments of these Mississippians through an extremely fun and interactive series of exhibits, perfect for kids and adults alike.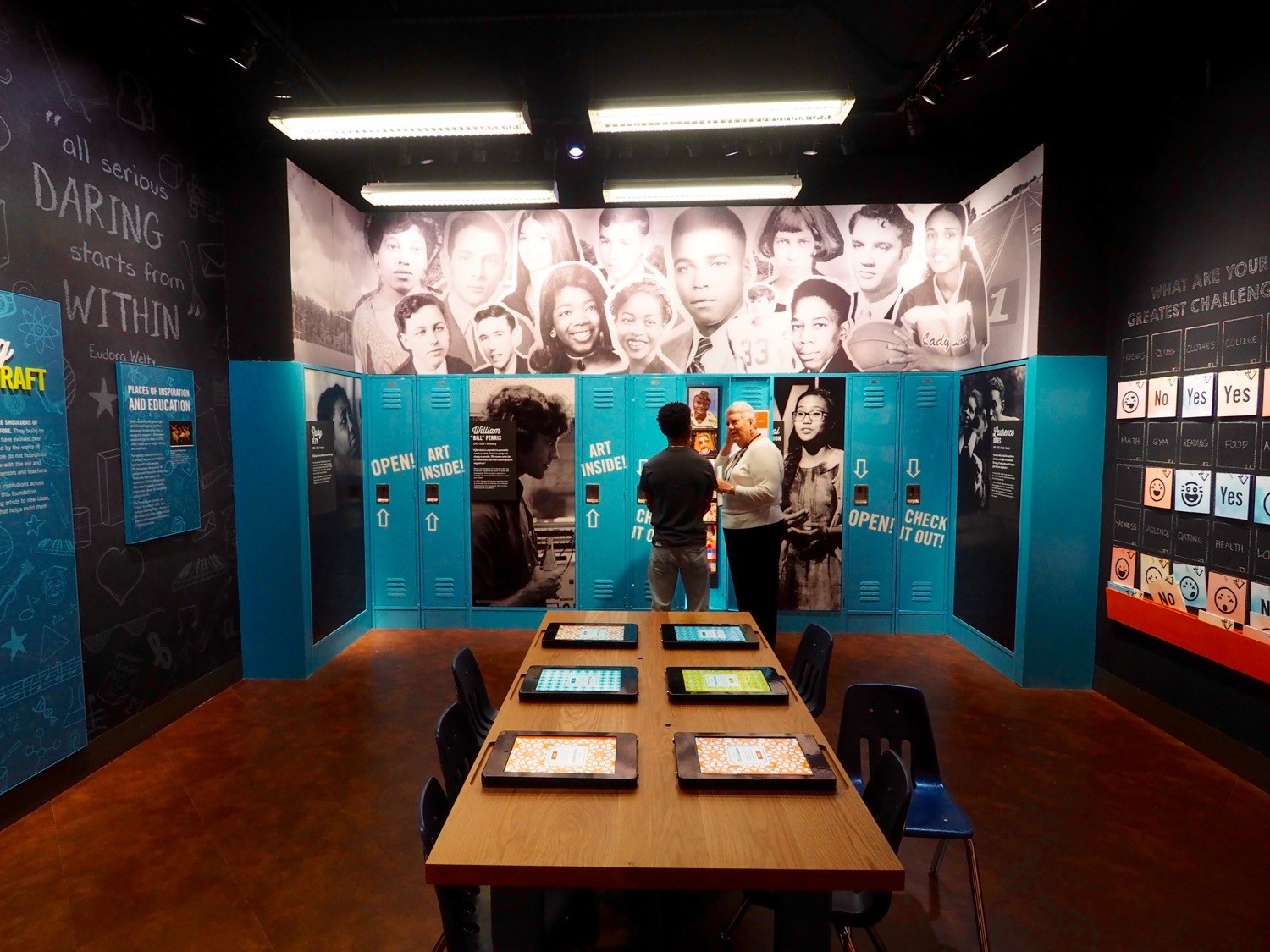 I would definitely recommend a trip to Meridian for this museum. Meridian will also soon be the spot for the new Jimmie Rodgers museum – known as the Father of Country Music, I seriously can't stop listening to recordings of his yodelling – and if you're there, make sure to stop for some fried green tomatoes at Weidmann's, Mississippi's oldest restaurant.
For more information about the MAX, including opening hours, please visit their website!
The GRAMMY Museum Mississippi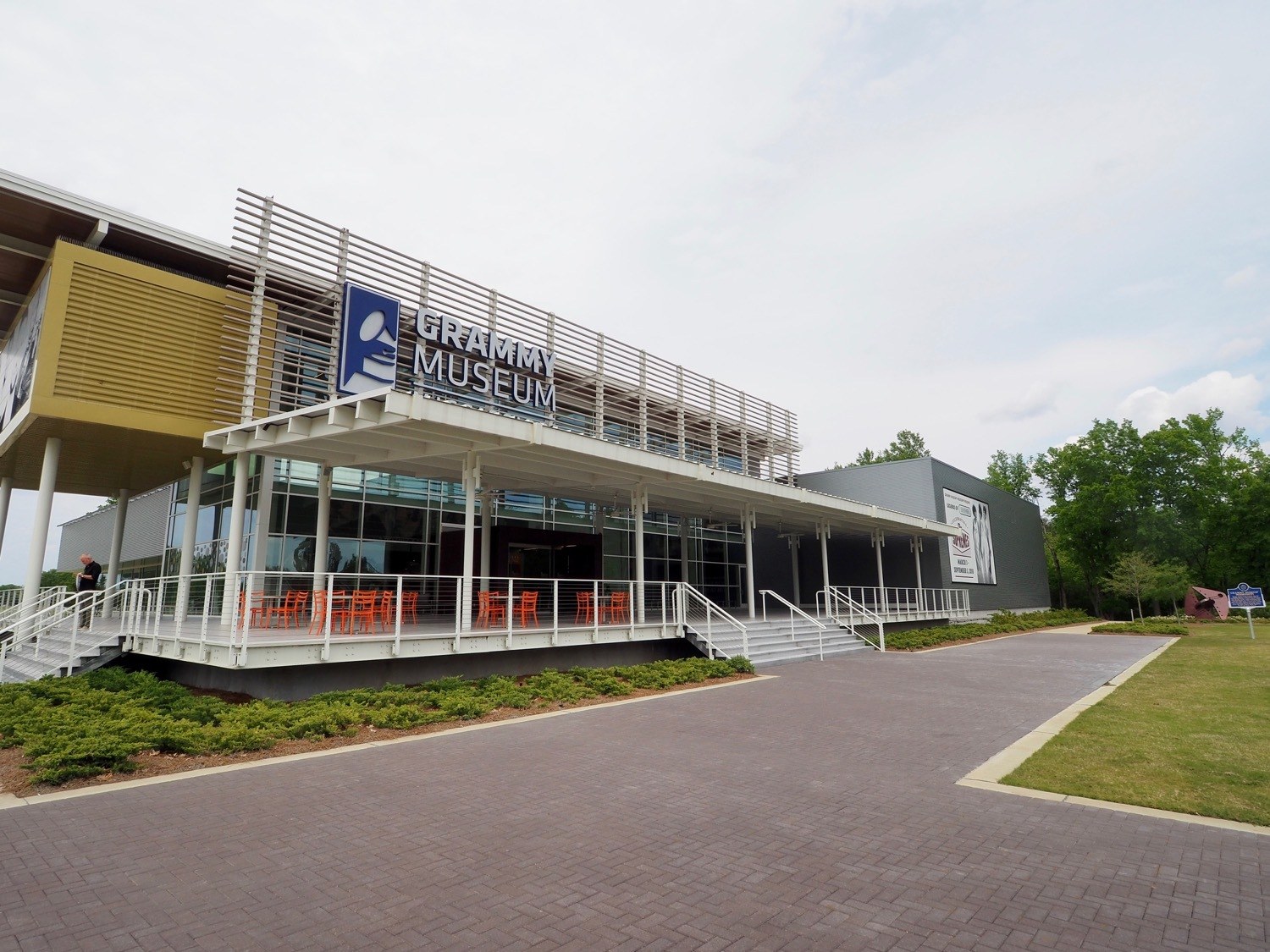 Fun fact: Mississippi has, per capita, more GRAMMY winners than any other state. And when you visit the GRAMMY Museum of Mississippi, it's clear to see why: there are so many incredibly talented musicians from the state. As mentioned in the paragraphs above, I was blown away by just how much talent has come out of this part of the USA; it's where the Delta Blues originates, of course, so right away Mississippi musicians like B.B. King, Muddy Waters, Willie Dixon, Robert Johnson, Son House, Howlin' Wolf, and so many others come to mind.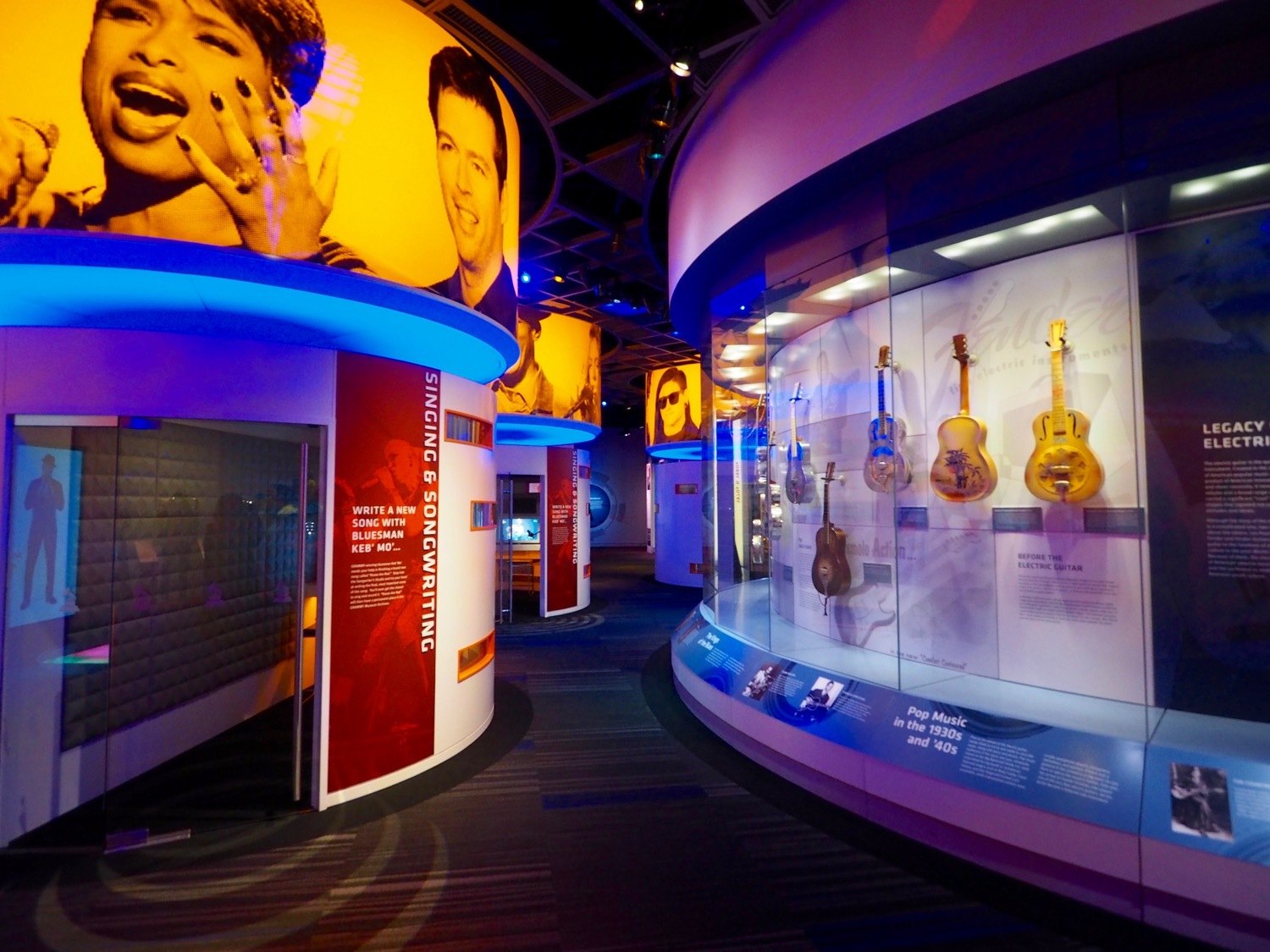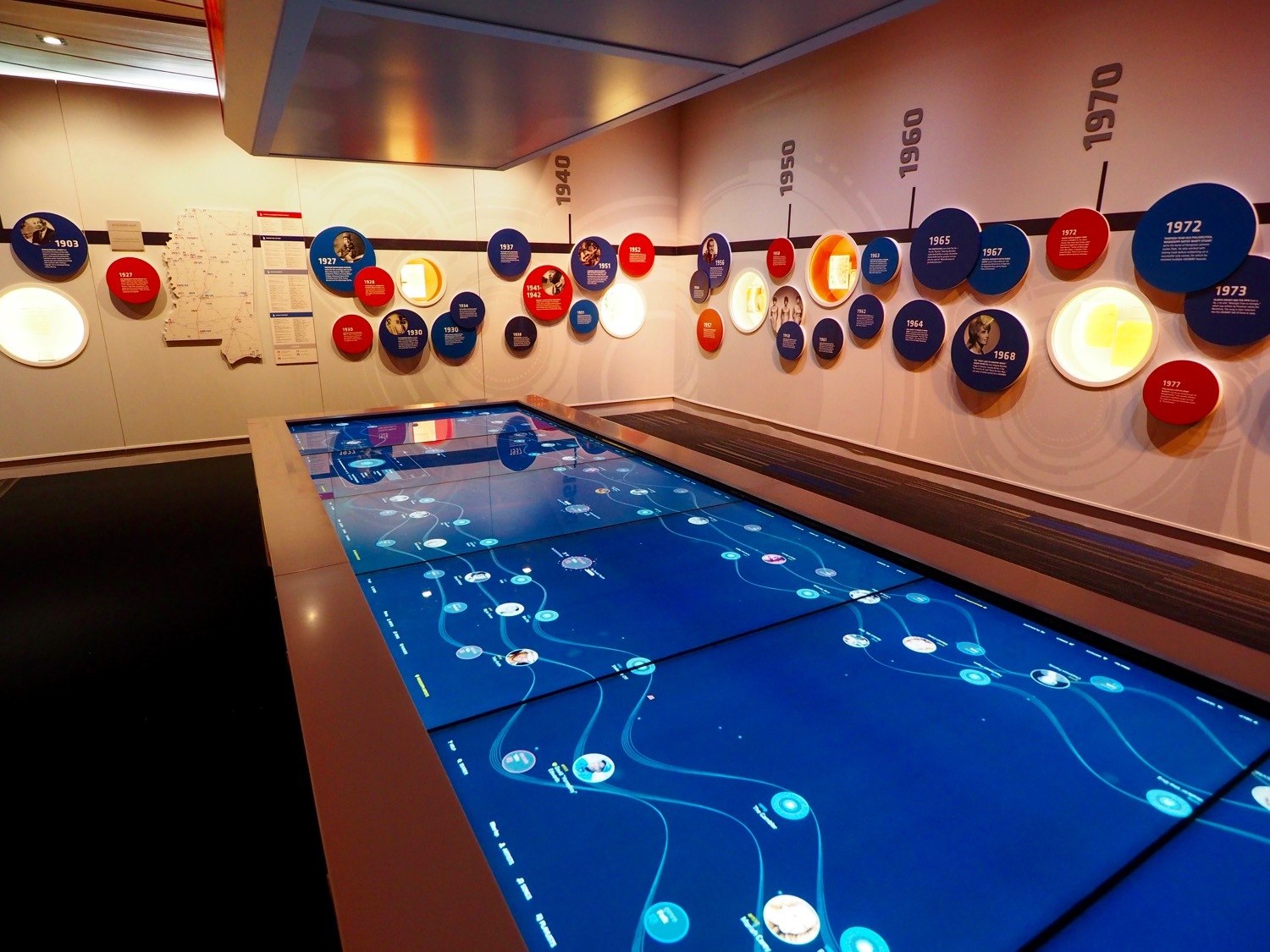 The GRAMMY Museum, found in Cleveland, Mississippi, is another fantastically interactive museum. On top of learning all about some of the world's best musicians, there is an incredible display of artefacts as well as the ability to try your hand at writing and recording a few songs. My favourite part was the final display, with a giant touchscreen table (an added touch being that it was modelled after the Mississippi River). I would highly recommend this museum for any music lovers or those who want to learn a bit more about music history.
You can find out more about this museum by clicking here. And if you're in Cleveland, you simply must visit The Senator's Place, an unbelievable soul food restaurant.
The B.B. King Museum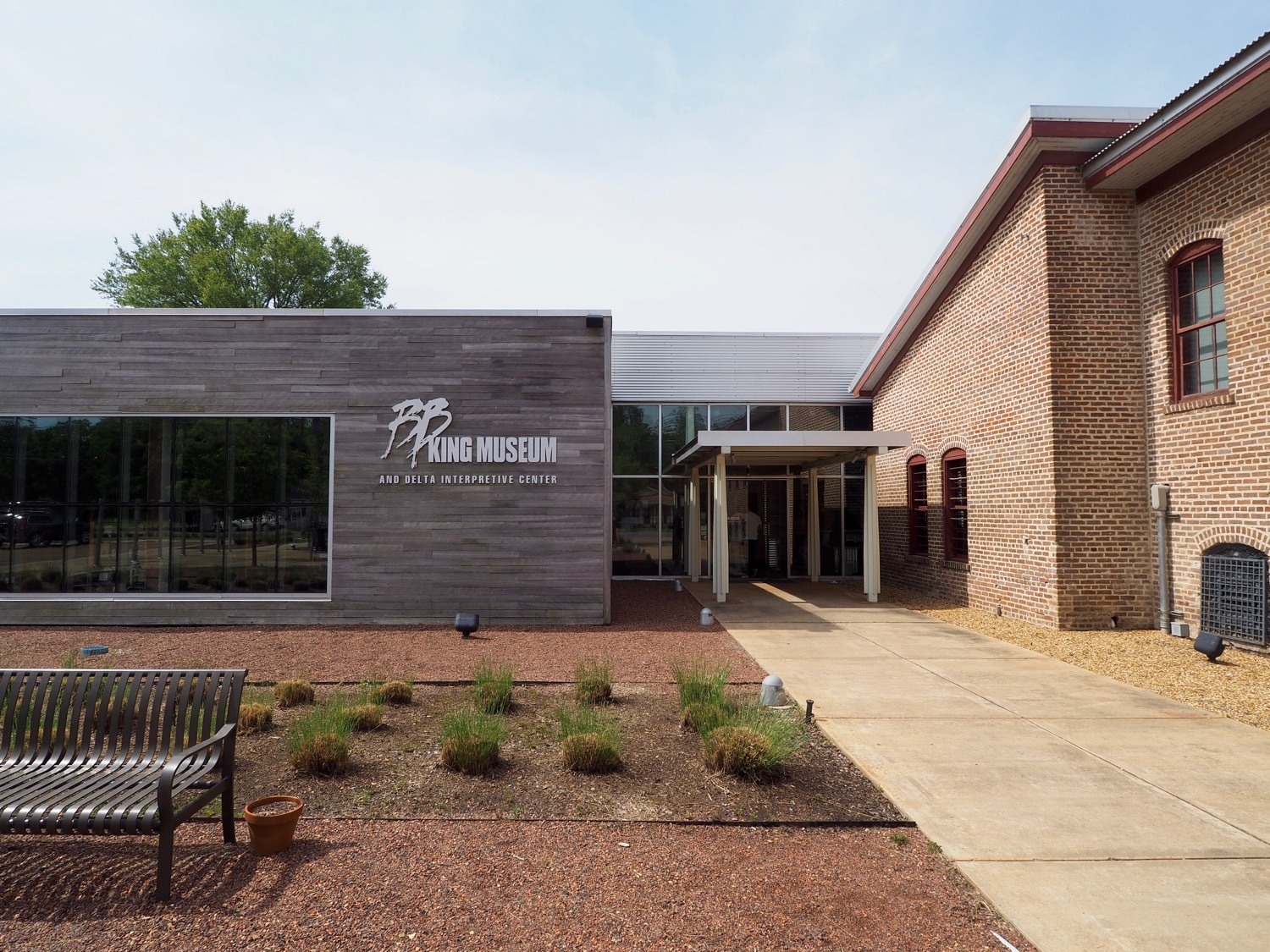 Another amazing museum in Mississippi, the B.B. King Museum is home to all things B.B. and blues related. B.B. King (the B.B. stands for "blues boy") was born in Itta Bena, Mississippi, not far from Indianola, where the museum can be found. One of the most important figures in blues music, and one of the most important figures in American music in general, King was at the forefront for bringing the blues to the rest of the world.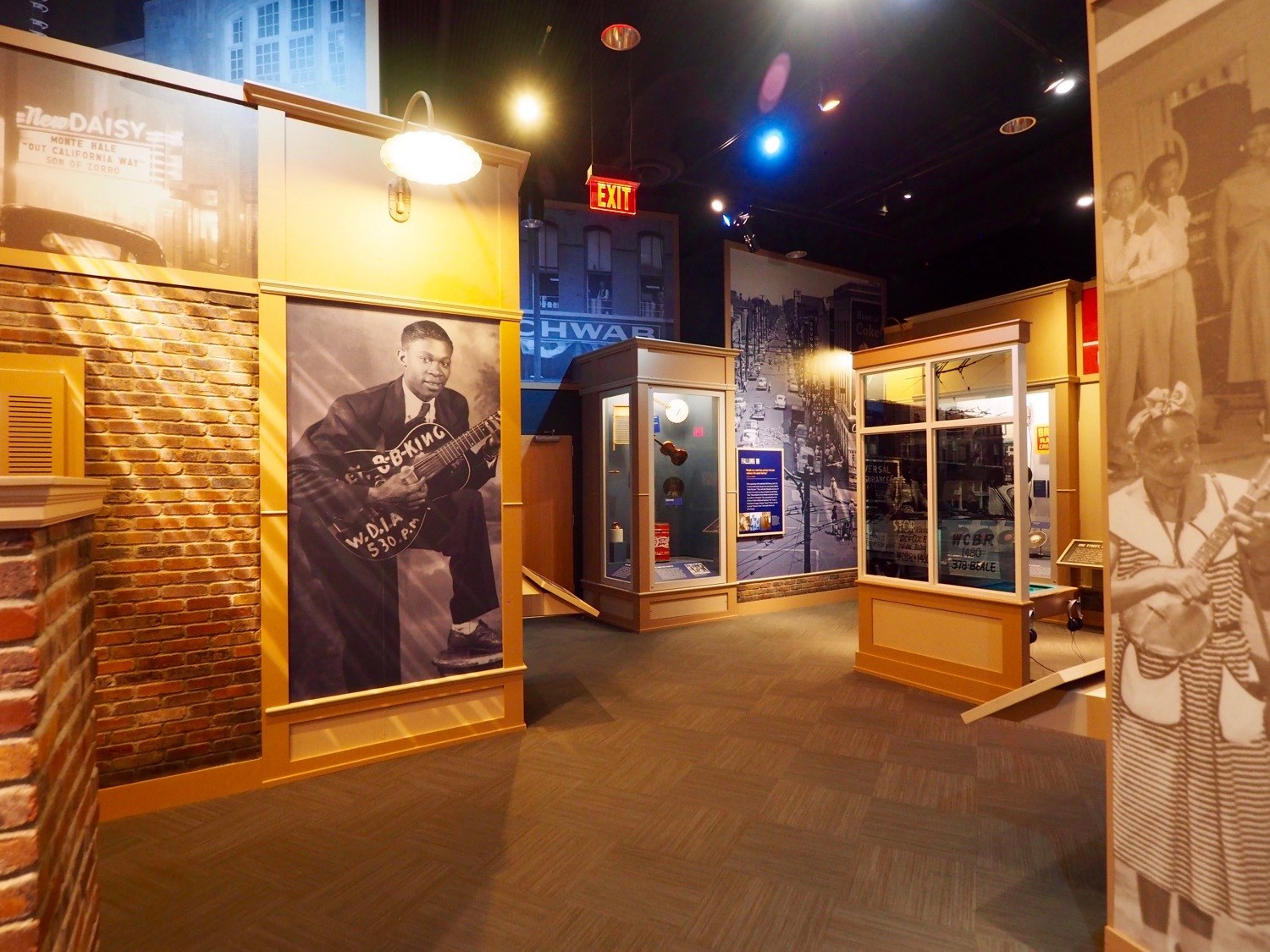 You cannot go to Mississippi and not learn about (and listen to) the blues. The Delta Blues, often defined by a slide guitar, a harmonica, and heartfelt vocals, represented life, love, and hardship in the Mississippi Delta. First recorded in the 1920s, its impact on modern music cannot be overstated. Without the blues, we wouldn't have rock and roll, for example. I was fortunate enough to see B.B. King perform before he died in 2015; as someone who studied music history in university, it was an honour to see such an important player in the history of the genre.
Even if you're not a huge blues fan, this museum is definitely worth your while, as it also delves into the Civil Rights movement and the hugely important role the blues (and many blues, R&B, and soul musicians) played in the past. It is also the final resting spot of Mr. King himself, which makes it a very poignant stop for any music aficionados.
For more about this museum, please click here.
The Elvis Presley Birthplace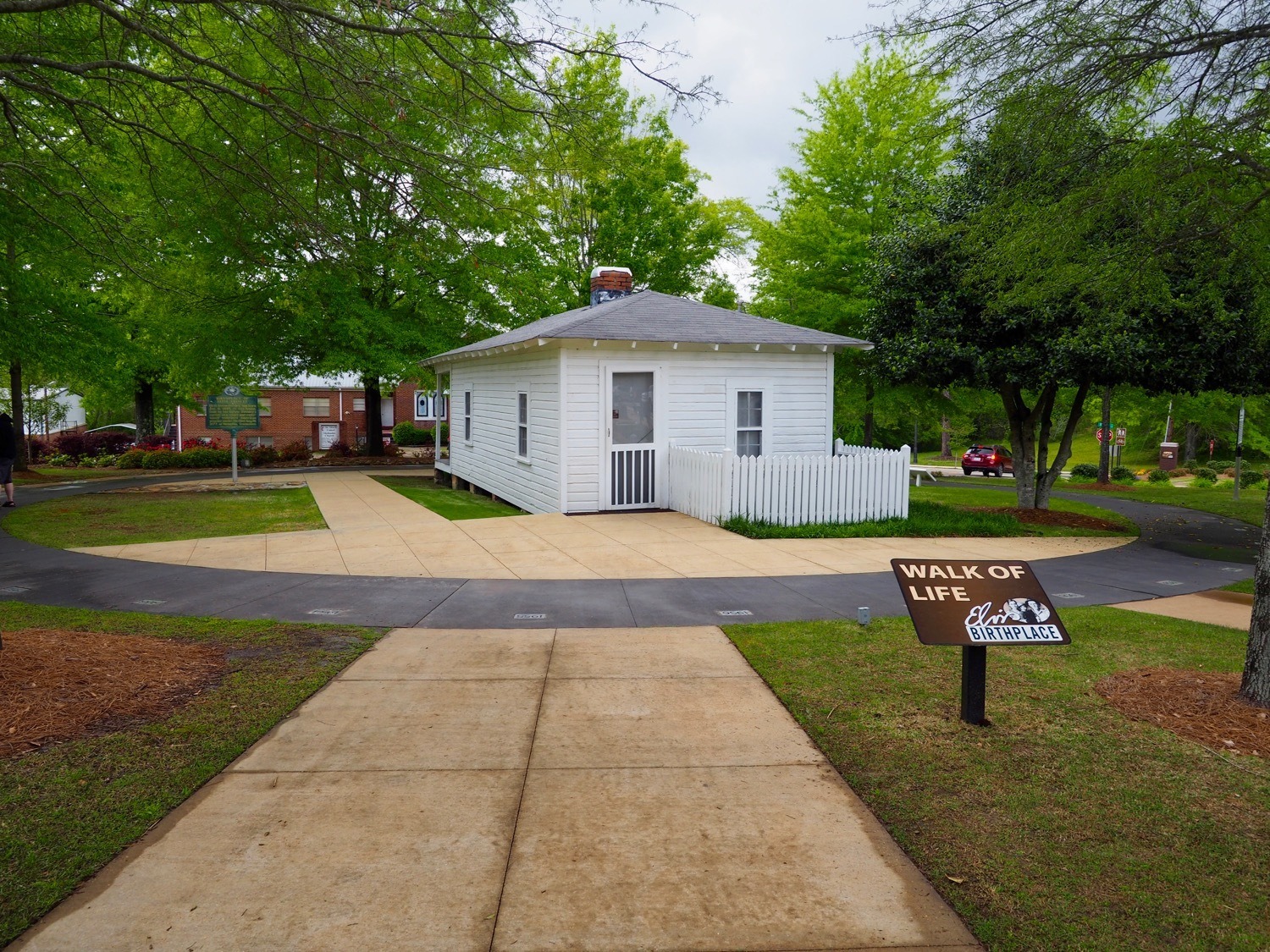 https://www.instagram.com/p/BixBu02n5Bp/?taken-by=thisbatteredsuitcase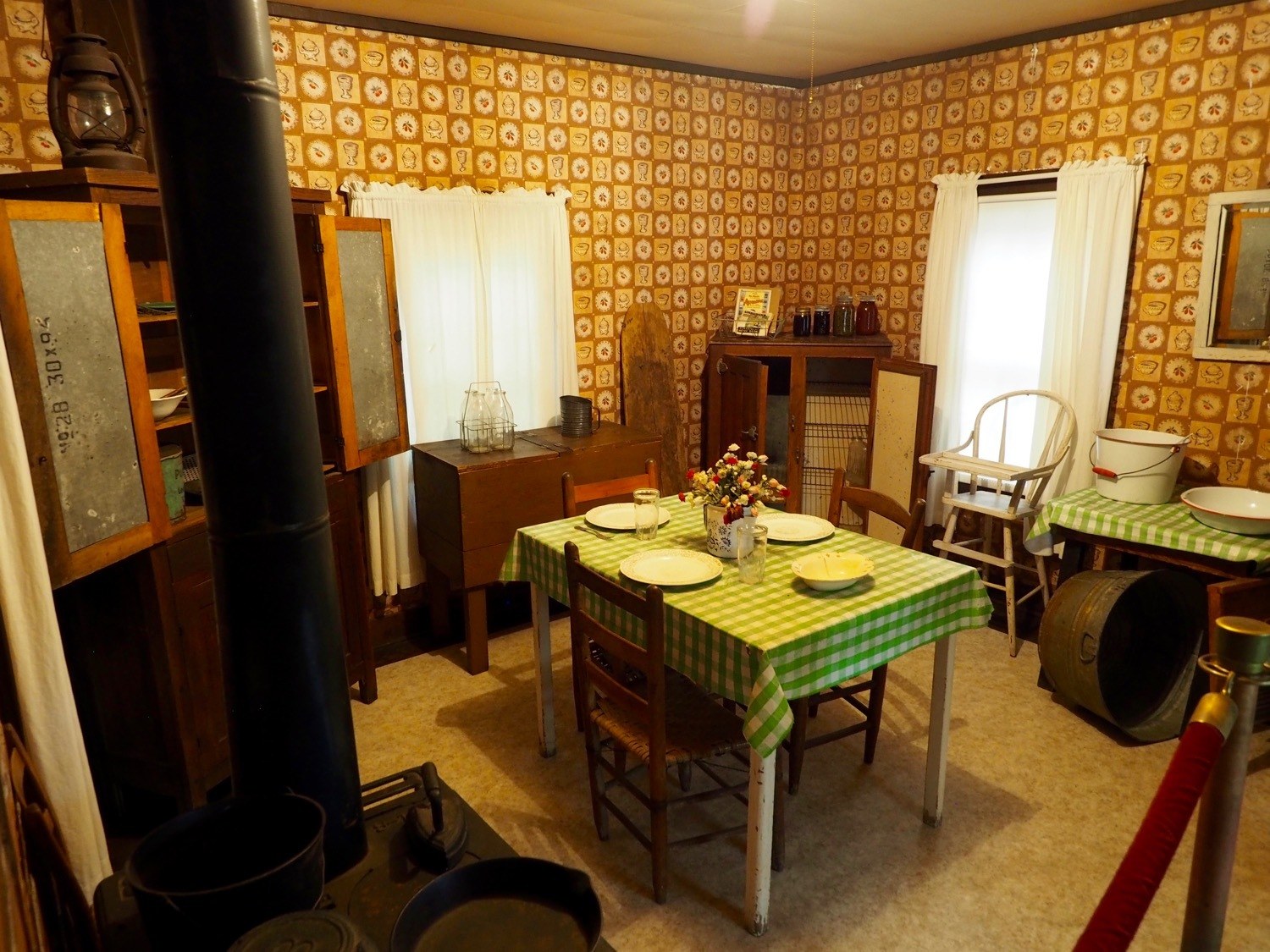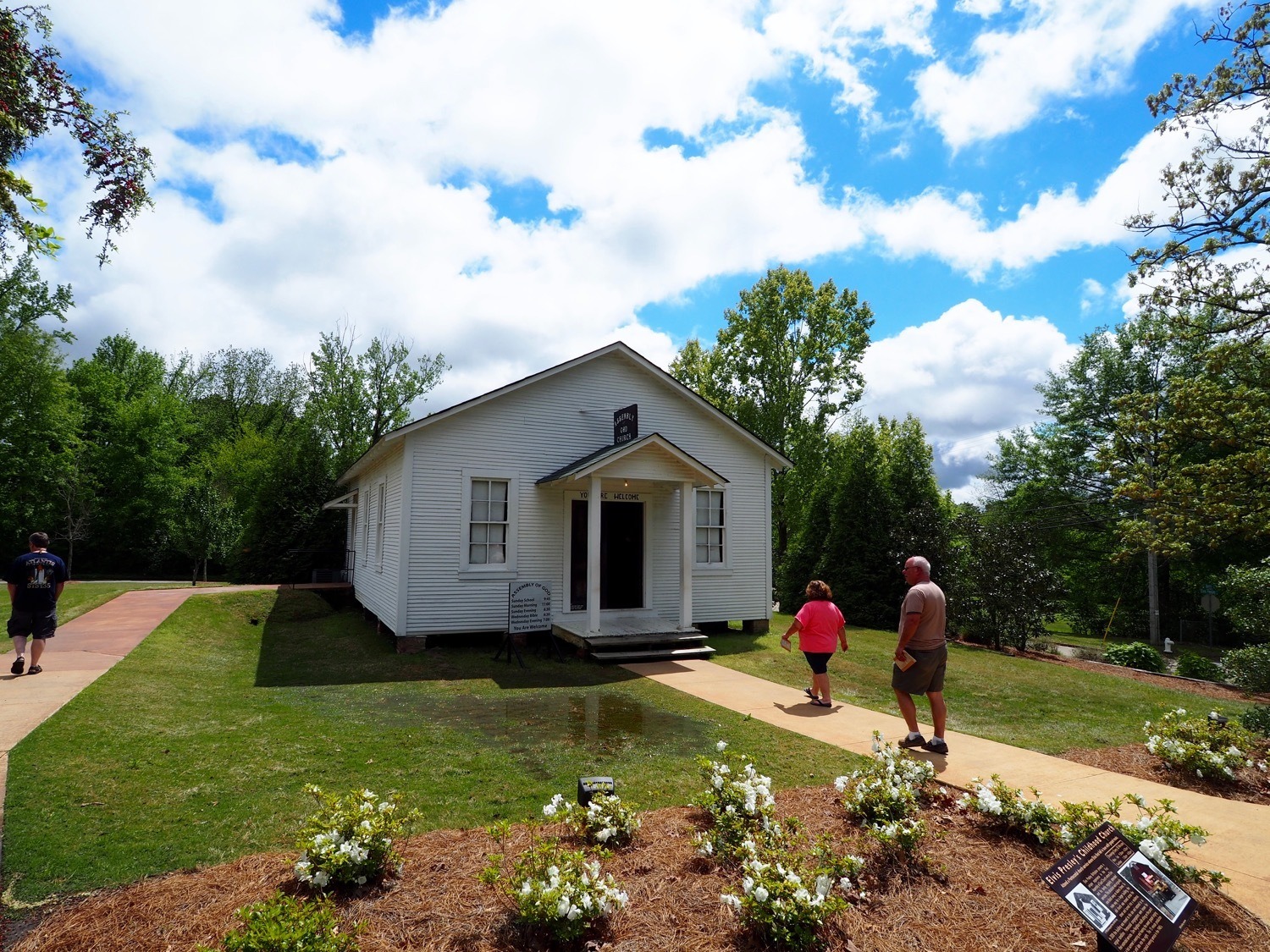 While some may think of Elvis at Graceland in Memphis, or perhaps performing in Las Vegas, Elvis Aaron Presley was born in Tupelo, Mississippi, in 1935. Born and raised in poverty, his childhood home is now on display for the public. If you're an Elvis fan, or simply a fan of music, this is an absolute must-see while in Mississippi; there's no denying the power and popularity of the King of Rock and Roll. The grounds also have a small museum as well as the original church where Elvis first fell in love with music. For more about this museum, click here.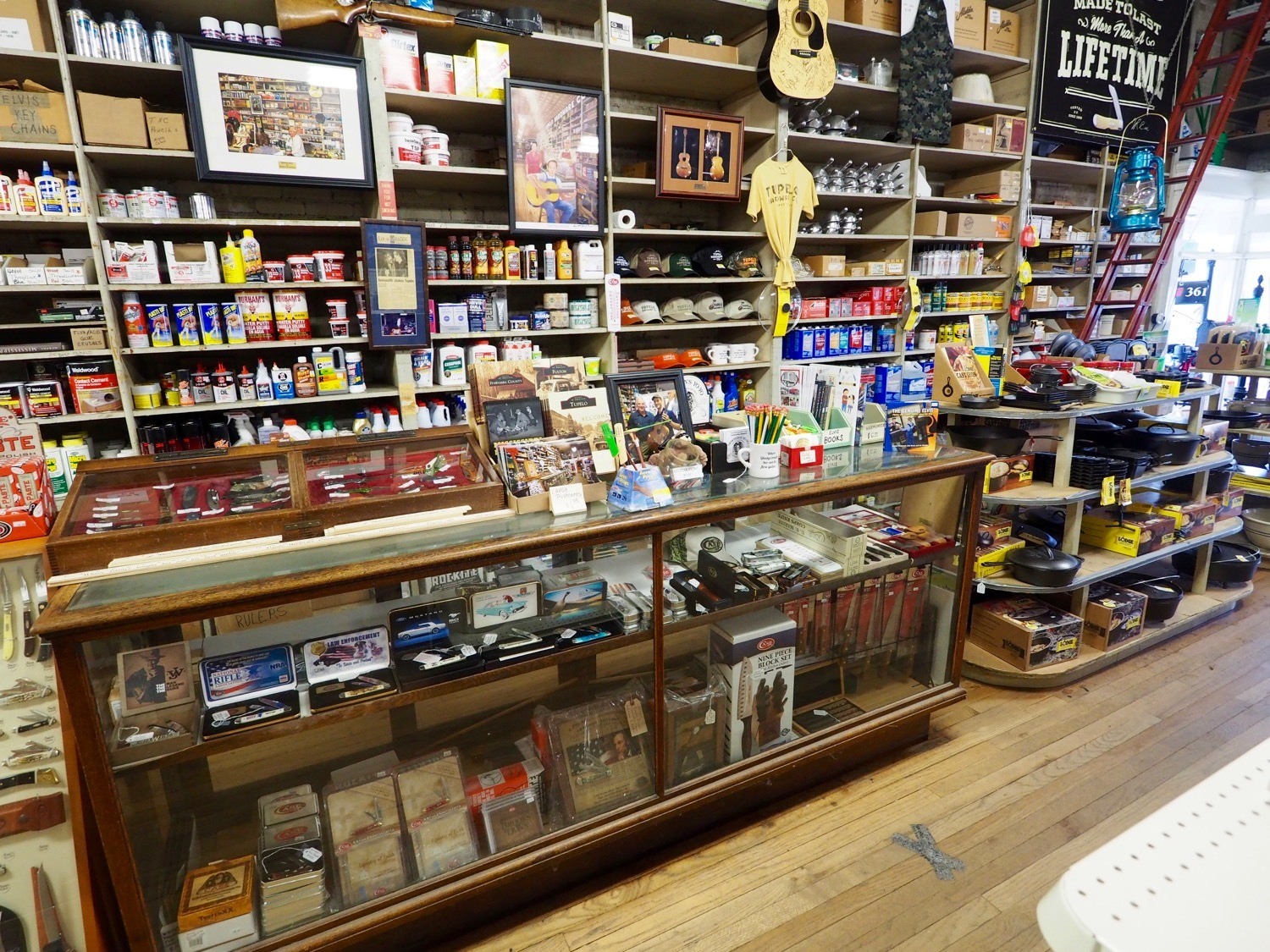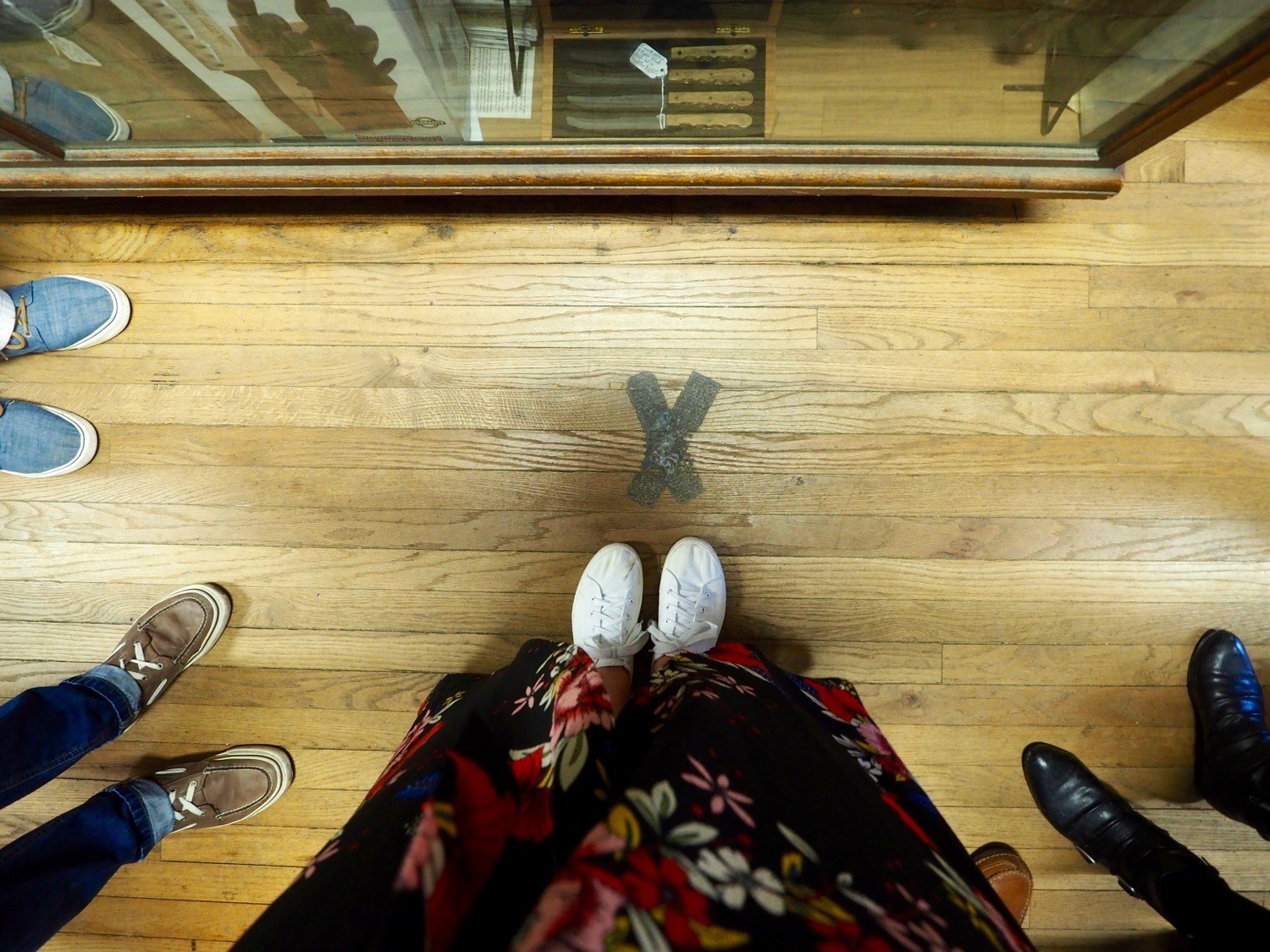 If you're in Tupelo, also make sure to stop by Tupelo Hardware, where you can stand in the exact spot that Elvis stood as his mother Gladys purchased his first guitar for his 11th birthday for $7.75. And just like that, history was made.
Other notable museums and cultural centres in Mississippi:
The Medgar Evers Home Museum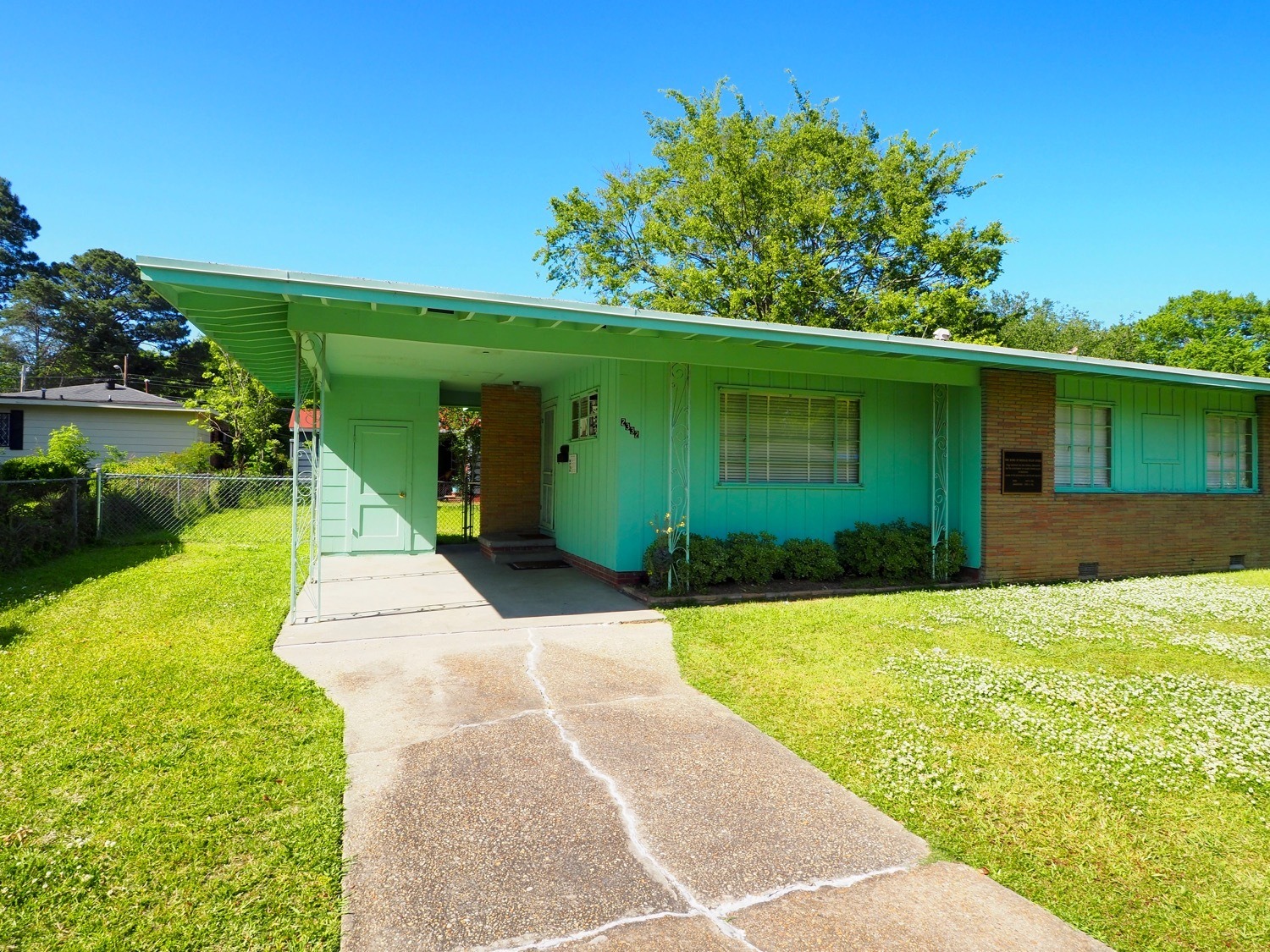 Medgar Evers was one of the most important activists in the Civil Rights movement. Assassinated in 1963 in the driveway of his home while his wife and three children were inside, it took decades for his murderer to be found guilty (despite an avalanche of evidence and confessions). Today, you can visit the home (it is part of the Civil Rights Trail) and arrange for a tour of the inside. Click here for more.
For further reading on Medgar Evers, check out The Autobiography of Medgar Evers (edited by his wife, Myrlie Evers-Williams) or Medgar Evers: Mississippi Martyr by Michael Vinson Williams.
Mississippi Museum of Art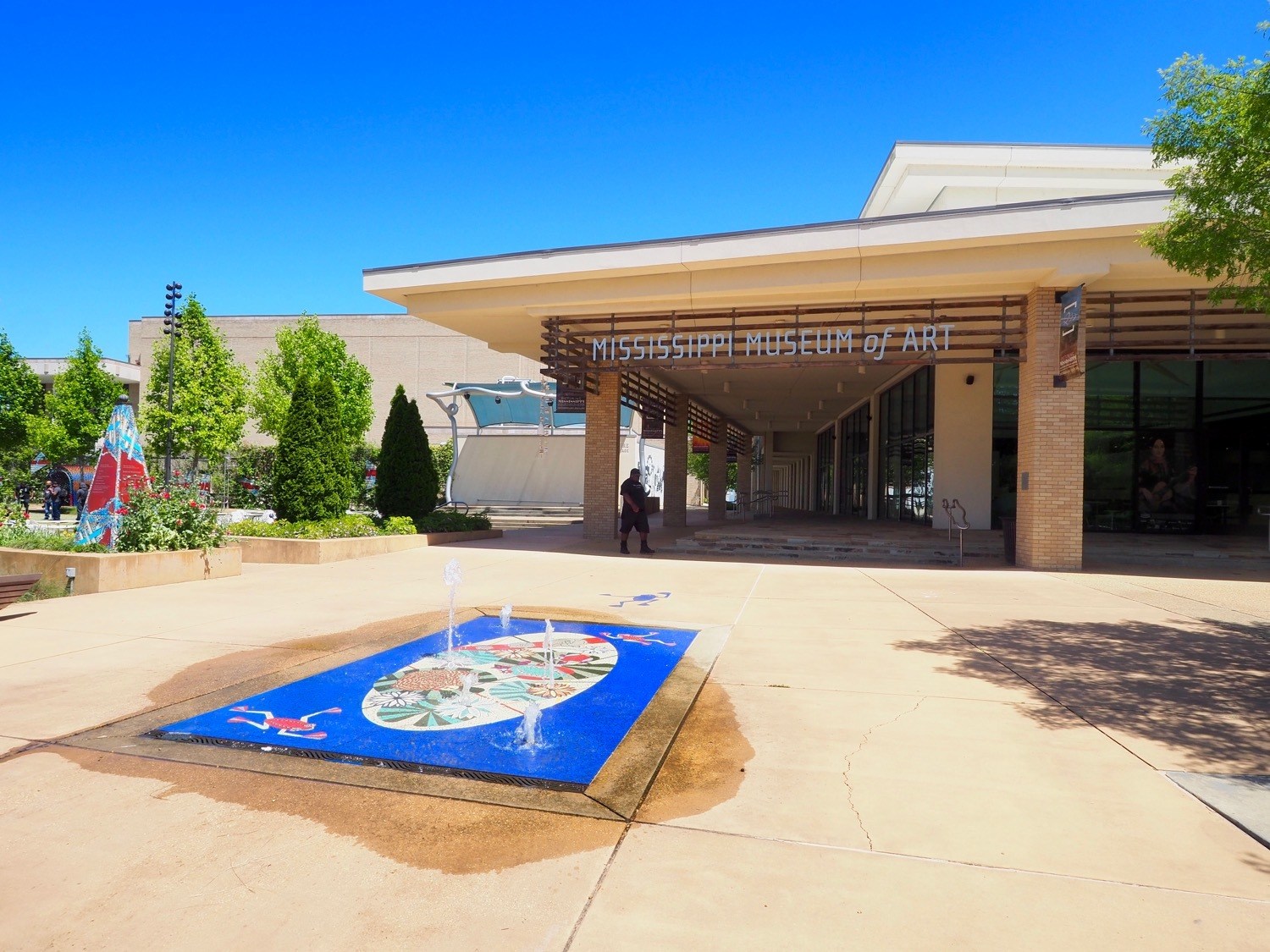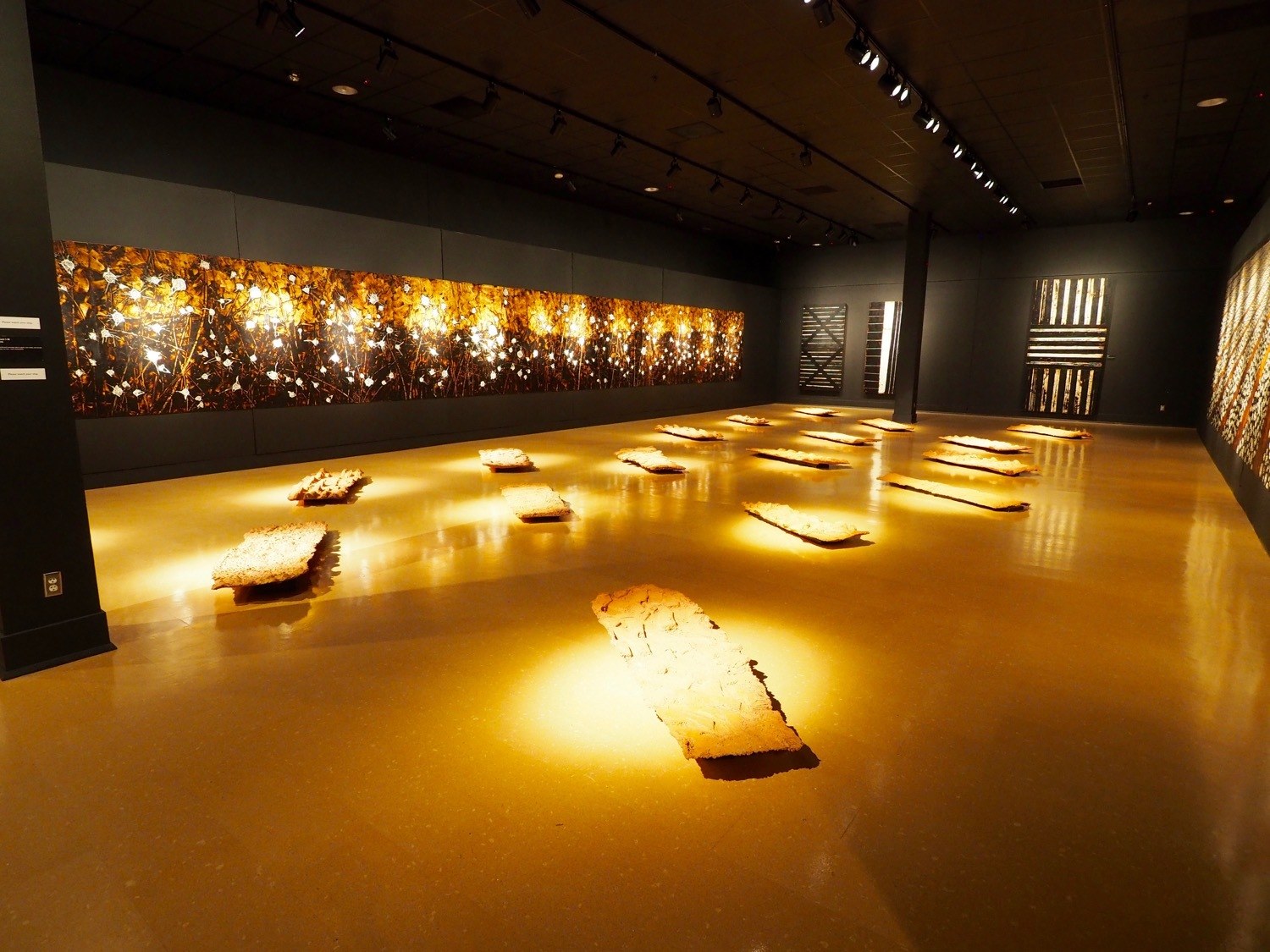 The Mississippi Museum of Art, found in Jackson, is a beautiful display of local artists from the past and the present, with an emphasis on the Civil Rights movement. Filled with sculpture, paintings, and photography, it makes for a fantastic stop when you're in the city. Click here for more.
Rowan Oak (William Faulker's home)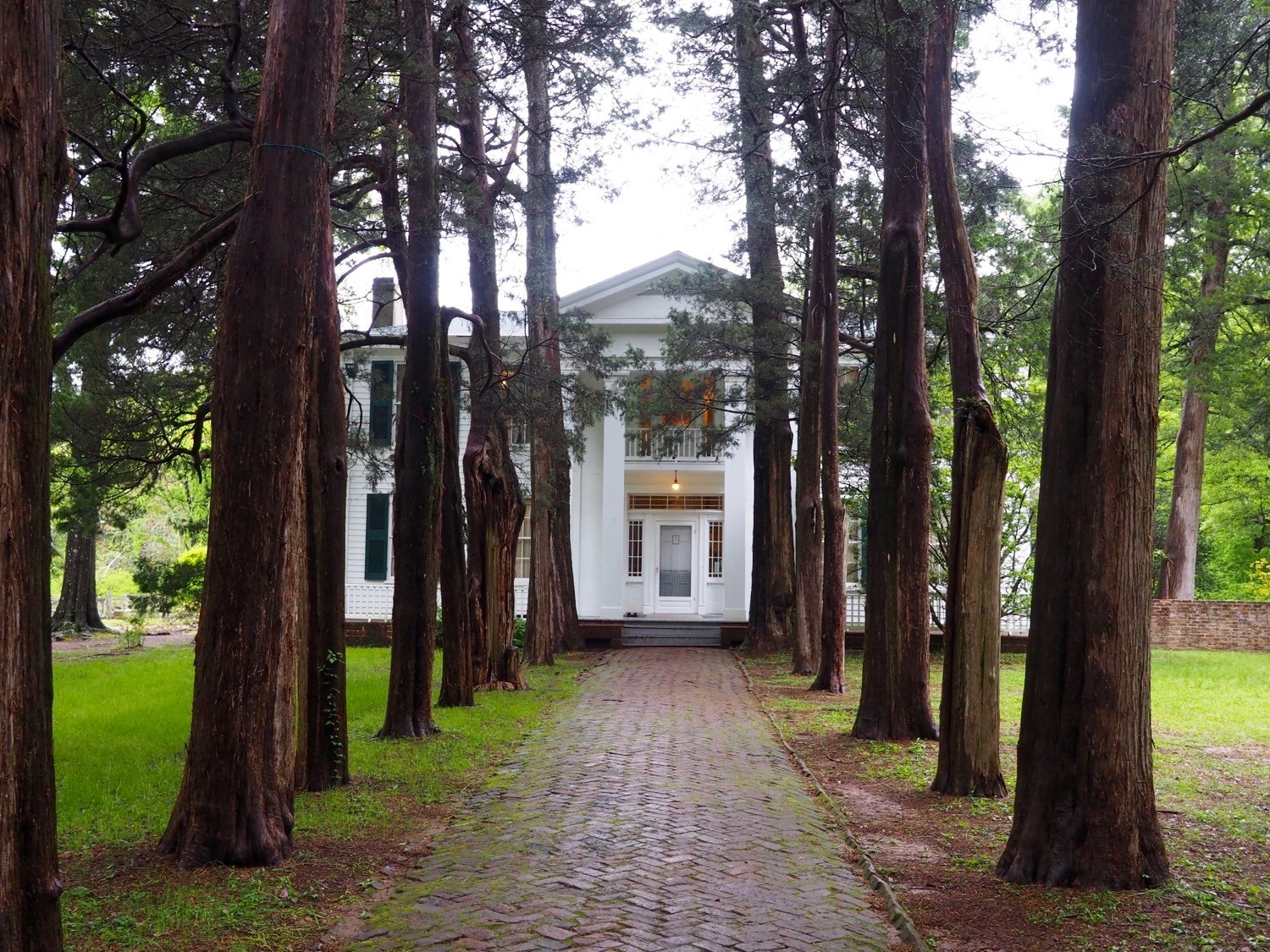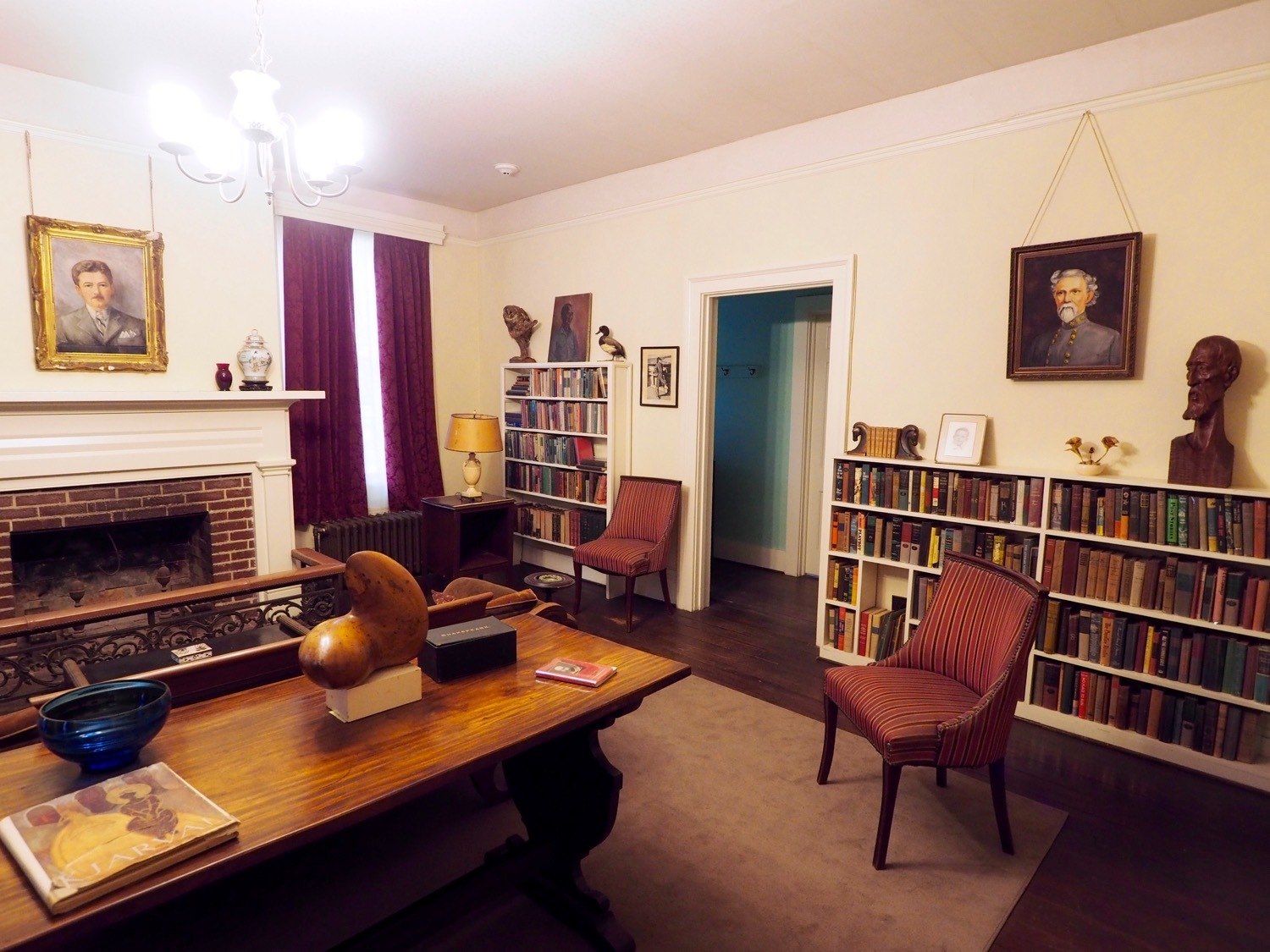 William Faulkner is one of the state's most famous writers and known for writing in a Southern Gothic style. If you're into literature, visiting the home where he spent a large chunk of his life is definitely worth a visit, especially as the home is on such beautiful grounds and holds so much history in itself. Found in Oxford, Mississippi, known for the University of Mississippi (Ole Miss), I'd also recommend visiting the wonderful Square Books to pick up some local authors' work, and while you're there, do yourself a favour and try the shrimp and grits at City Grocery next door. Click here for more on Rowan Oak.
Tennessee Williams Home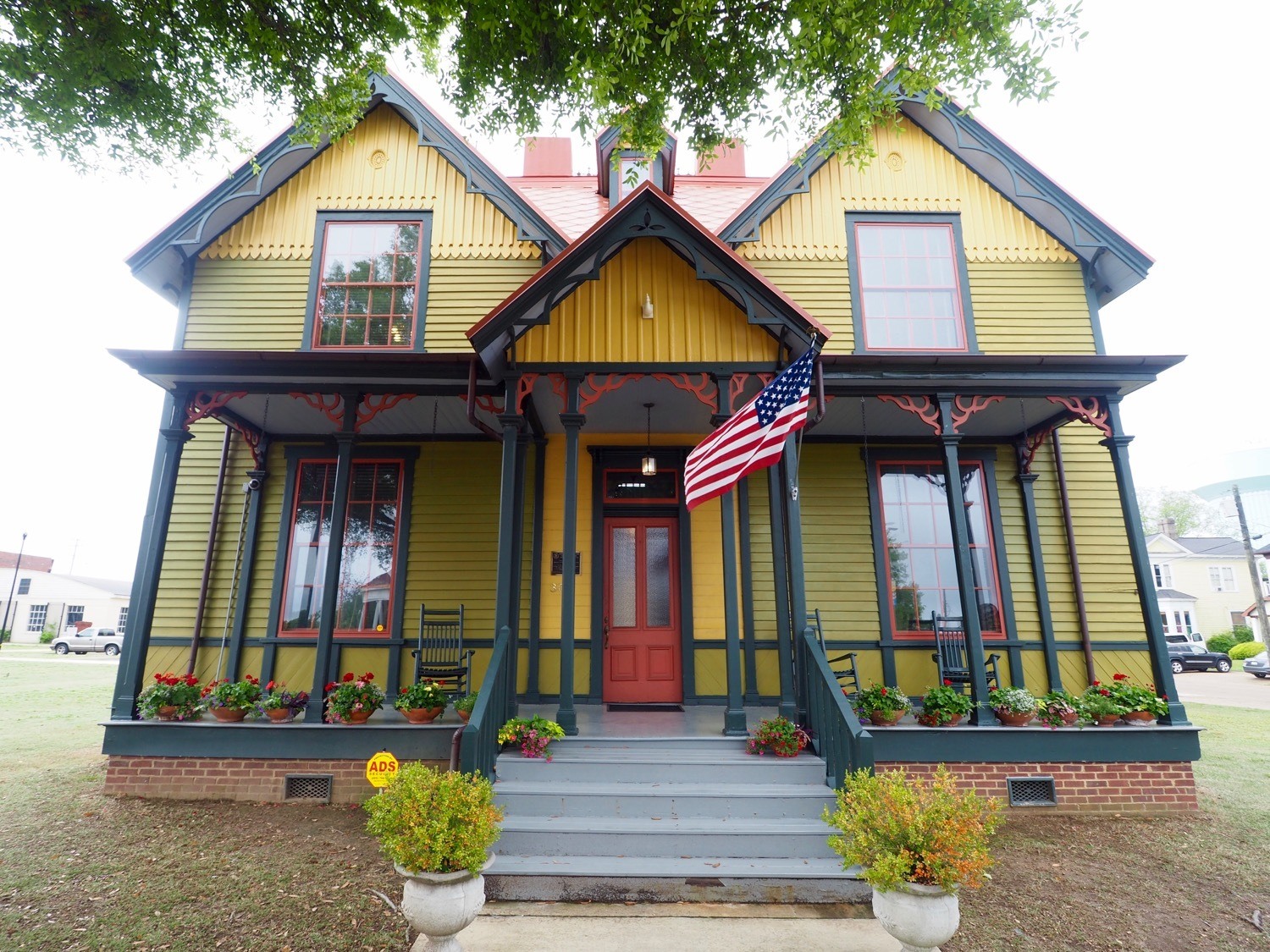 Also used as Columbus, Mississippi's welcome centre, you can visit the home where noted playwright Tennessee Williams was born. Click here for more.
Tupelo Automobile Museum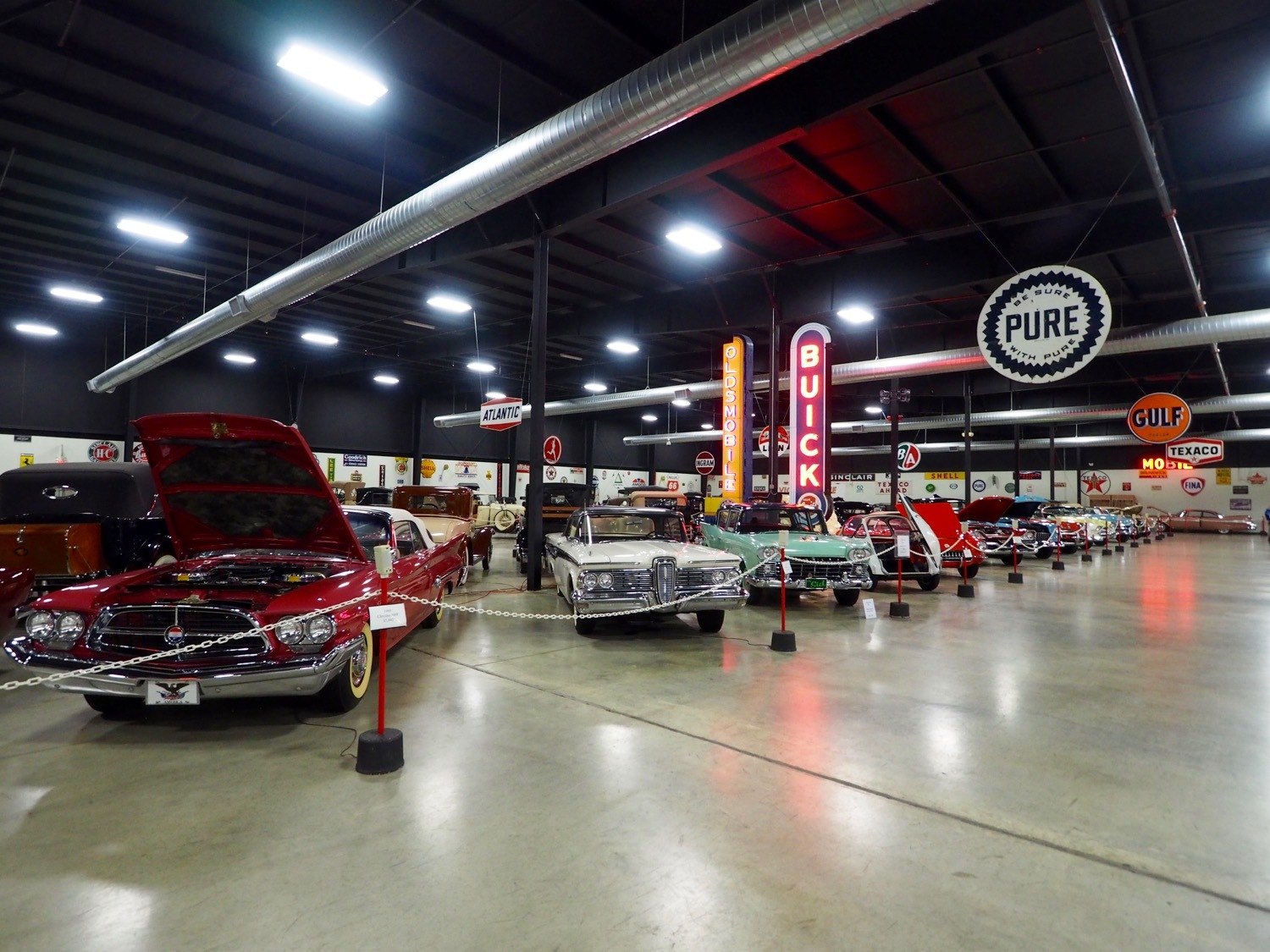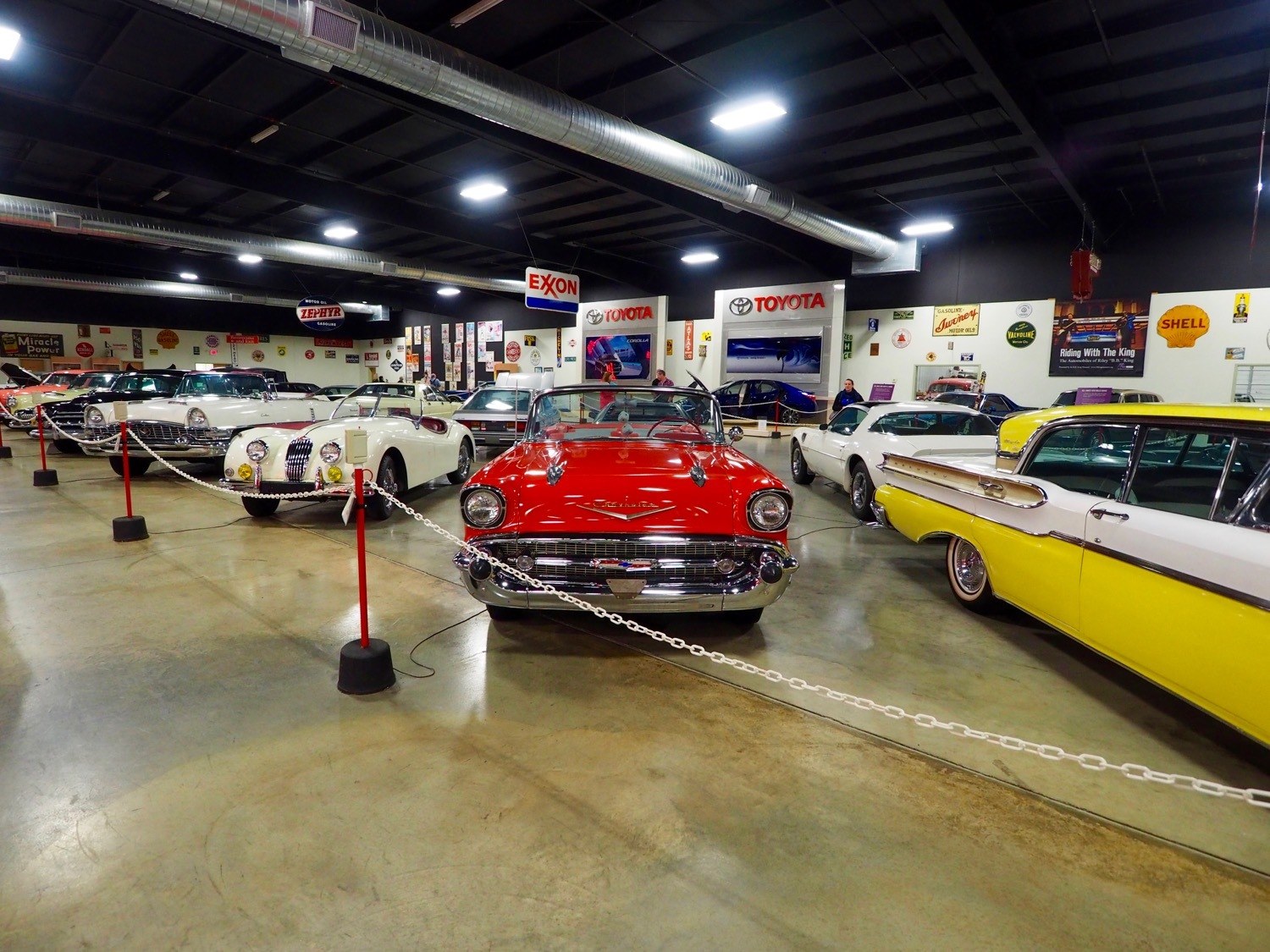 For all my life, I have been obsessed with vintage and classic cars. The Tupelo Automobile Museum, obviously found in Tupelo, was one of the most amazing collection of classic cars (if not THE most amazing collection) that I have ever seen. Any car fanatic simply must visit this museum at some point in their lives. This is actually a private collection if you can believe it, but Frank Spain wanted to make sure everyone was able to enjoy the 100+ cars as well. Click here for more.
The Delta Blues Museum
Found in Clarksdale, Mississippi, I unfortunately didn't have time to visit this museum but would love to return one day to go. This is one of my top priorities on my next trip there! Click here for more.
This is obviously just a sample of museums in Mississippi – I'm sure there are many more worth visiting – but it's a very good start. I believe in learning as much about a place when visiting, especially when that place has as significant history as Mississippi, and I'm so glad I was able to visit so many museums while there. My recommendation? Hire a car and drive around the state to get both the best feel of Mississippi as well as the ability to visit as many museums as possible.
For those coming from the UK, America As You Like It offer a 7 night holiday to Mississippi from £1315 per person including return flights from London to Jackson on United Airlines, car hire, 2 nights at the Westin Jackson, 2 nights at the Alluvian Greenwood, 1 night at the Hilton Garden Inn Tupelo, 1 night at the Hampton Inn Oxford and 1 night at the Hilton Garden Inn Meridian. Price based on 2 people sharing. For more information contact 020 8742 8299, [email protected] or visit www.americaasyoulikeit.com.
For more information on Mississippi, go to visitmississippi.org or deep-south-usa.com
Which of these museums would you most like to visit? Have you ever been to Mississippi?