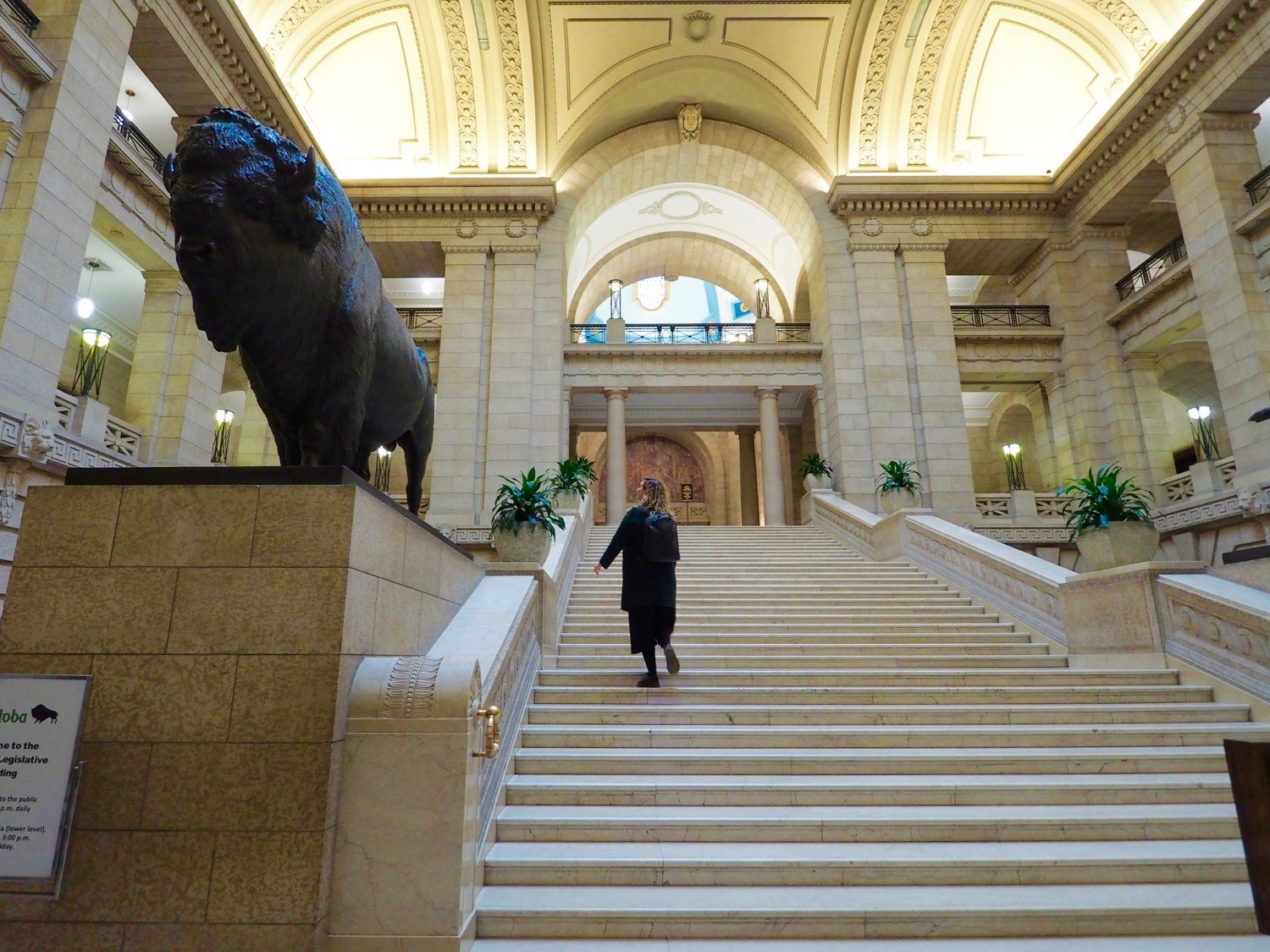 Home is where the heart is, isn't that what they say? And, for years, my heart was all over the place: in a backpack in Southeast Asia, in a hostel in South America, and, more recently, in a flat in East London. But as the years have passed, a growing urge to return to my roots – to return to my hometown of Winnipeg, Manitoba – has been brewing. After sixteen years of travelling and living elsewhere, it's like a switch was flipped: I want to spend more time at home. And after spending a few months back in Winnipeg, I know, without a doubt, that I made the right decision.
Something that has certainly helped? The fact that Winnipeg is going through a MASSIVE Renaissance right now. While I'm definitely looking at my hometown with fresh eyes, there's no denying that the city has undergone huge changes in the last decade or so. Be it the new Canadian Museum for Human Rights, the opening of dozens of new restaurants, breweries, and bars, or hell, even that the Winnipeg Jets are currently in the NHL playoffs… something is definitely in the air. The city is buzzing with energy, and everyone I've spoken to seems to agree: Winnipeg is having a moment, and in a very big way.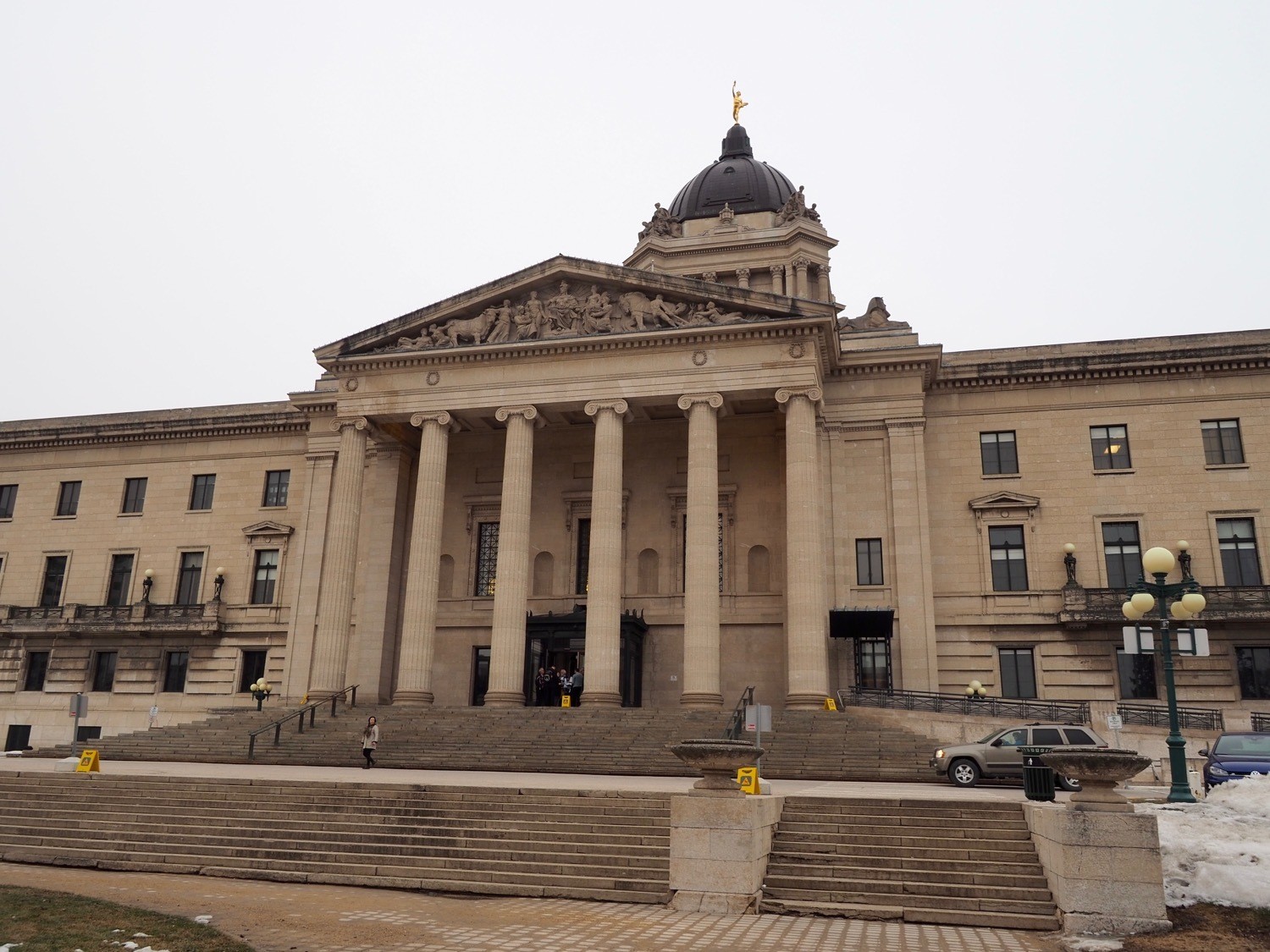 I knew, then, that I wanted to explore my hometown and my home province of Manitoba as much as I could. I not only wanted to make up for lost time, I wanted to fall in love with it all over again. And wouldn't you know it… it's been very easy to do so.
One of the experiences I knew I wanted to have? I wanted to try the Hermetic Code tour at the Manitoba Legislative Museum. When I first heard about it, I'll admit, I was skeptical; I had vague memories of visiting the Legislative Building when I was a kid, and I wasn't particularly keen on going on another boring tour of a government building. I didn't even know what "Hermetic Code" meant.
"Trust me," my friend Sarah said. "This is one tour you don't want to miss."
Armed with that recommendation, and with the knowledge that the tour had something to do with magic and mystery, I was intrigued.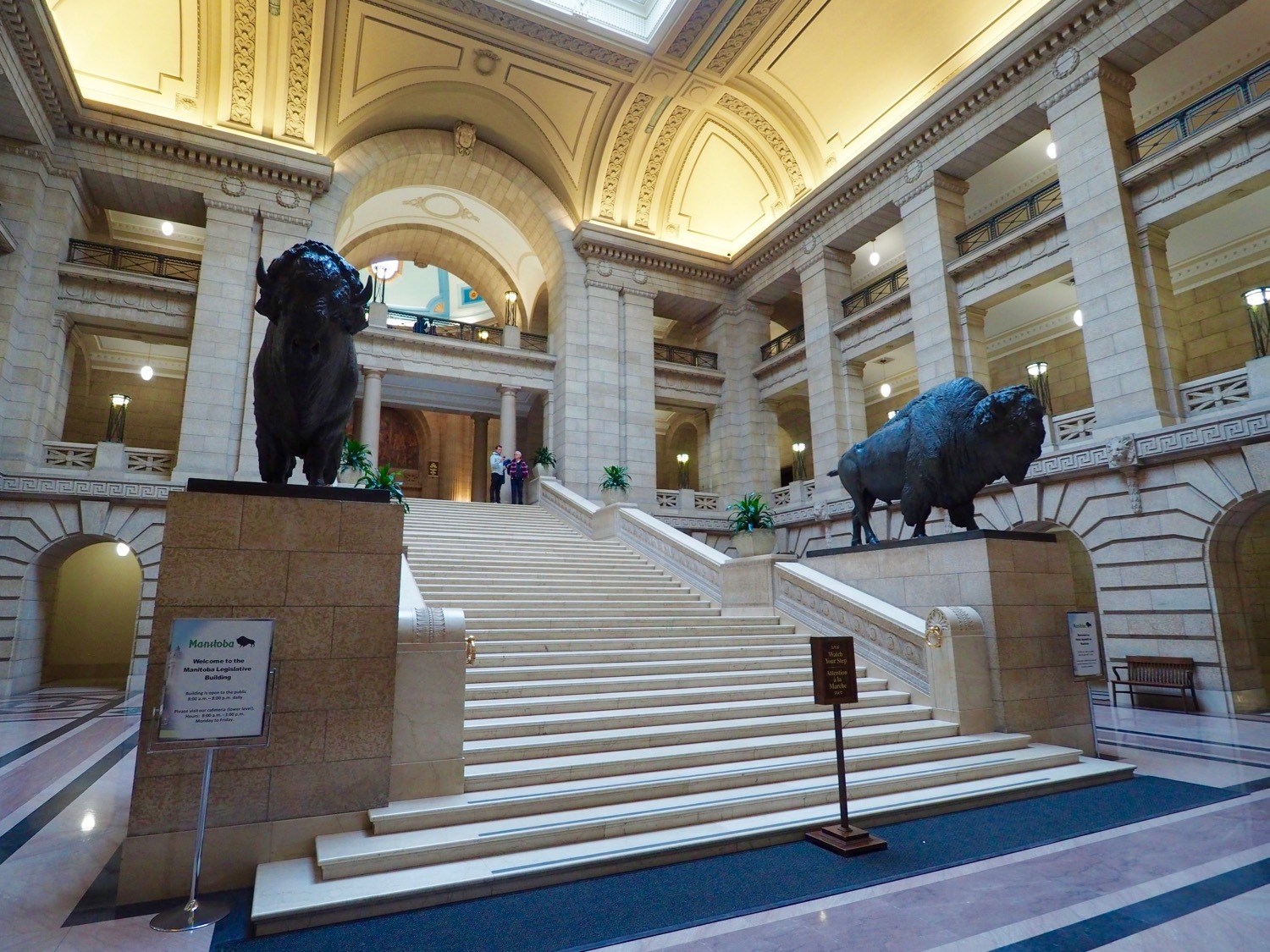 I arrived at the Manitoba Legislative Building a bit early and wandered around the grounds; it is certainly one of the more formidable buildings in the city, and the infamous Golden Boy that stands atop it is a known symbol of the province. Eventually I found a crowd of people waiting for the tour to start, and we were soon introduced to our guide for the evening, Dr. Frank Albo.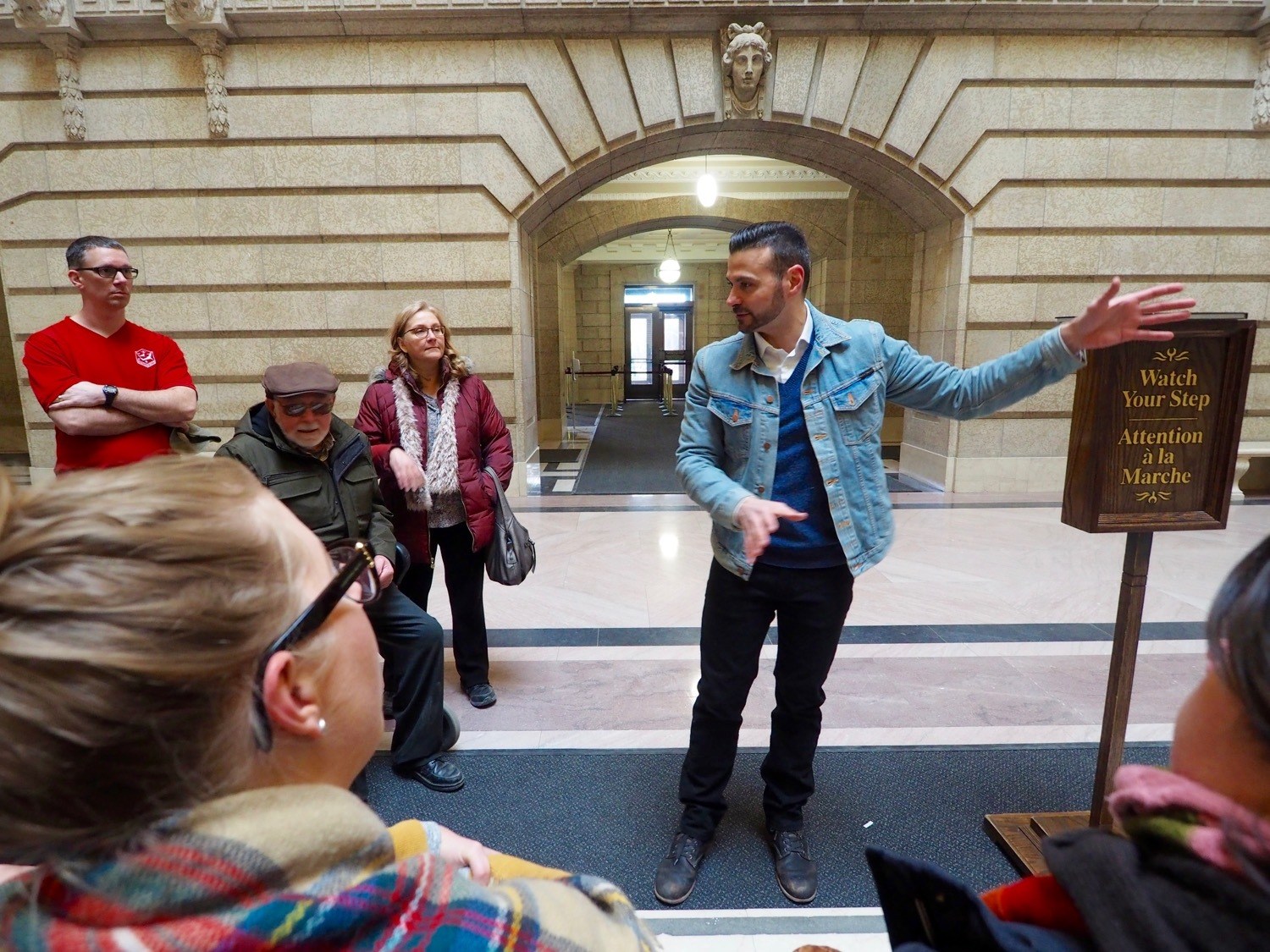 But it turns out Dr. Albo is much more than just a guide; he is the man responsible for uncovering all of the secrets the Legislative Building holds, and is the man who created the Hermetic Code Tour. I was immediately transfixed by both his knowledge and his charisma, and his dedication to piecing together all of the clues left behind by the building's architect, Frank Worthington Simon. Simon designed the building but never left any written notes behind, perhaps hoping that someone like Dr. Albo would someday understand why the building was constructed the way that it was. For example… why is there an Egyptian Sphinx on the roof of the Manitoba Legislative Building? Um, and is the Ark of the Covenant right here in Winnipeg?!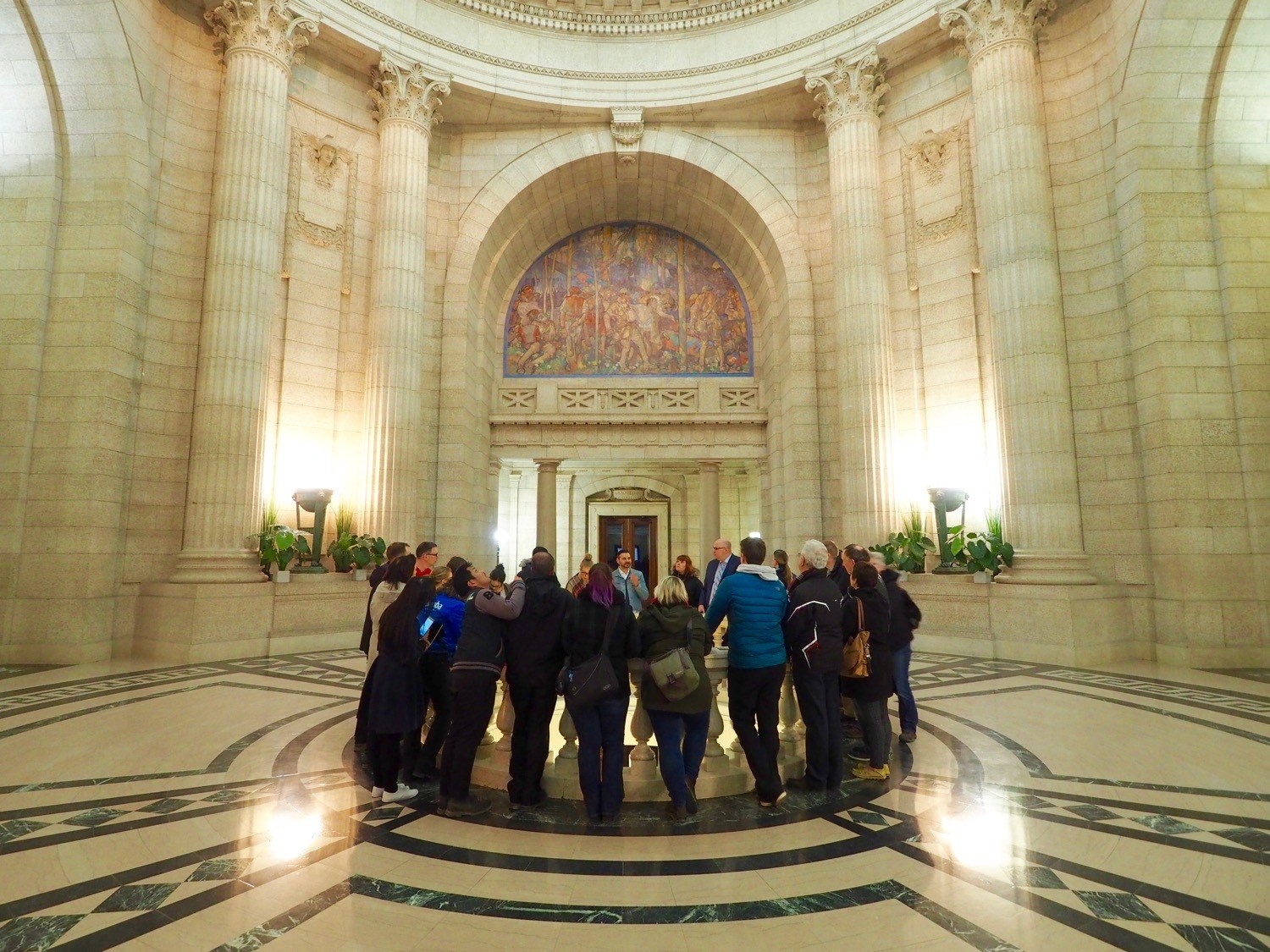 I really don't want to give too much away here, but… this tour blew me away. It turns out that our seemingly innocuous government building is actually chock-full of occult clues that have been cleverly concealed in the architecture for over one hundred years, and nobody was the wiser (well, until Dr. Albo, of course). Hieroglyphics, geometric calculations, and Freemasonic symbols are just a few clues hidden in plain sight, and I'm not going to lie, some of it was spooky as hell. This is no ordinary tour; it is indeed one filled with magic and mystery, filled with stories almost too good to be true. Could one of Canada's most iconic government buildings actually be a reconstruction of King Solomon's temple, an architectural talisman dedicated to the secret traditions of Freemasons?! Um… I definitely didn't hear THAT version when I was in elementary school.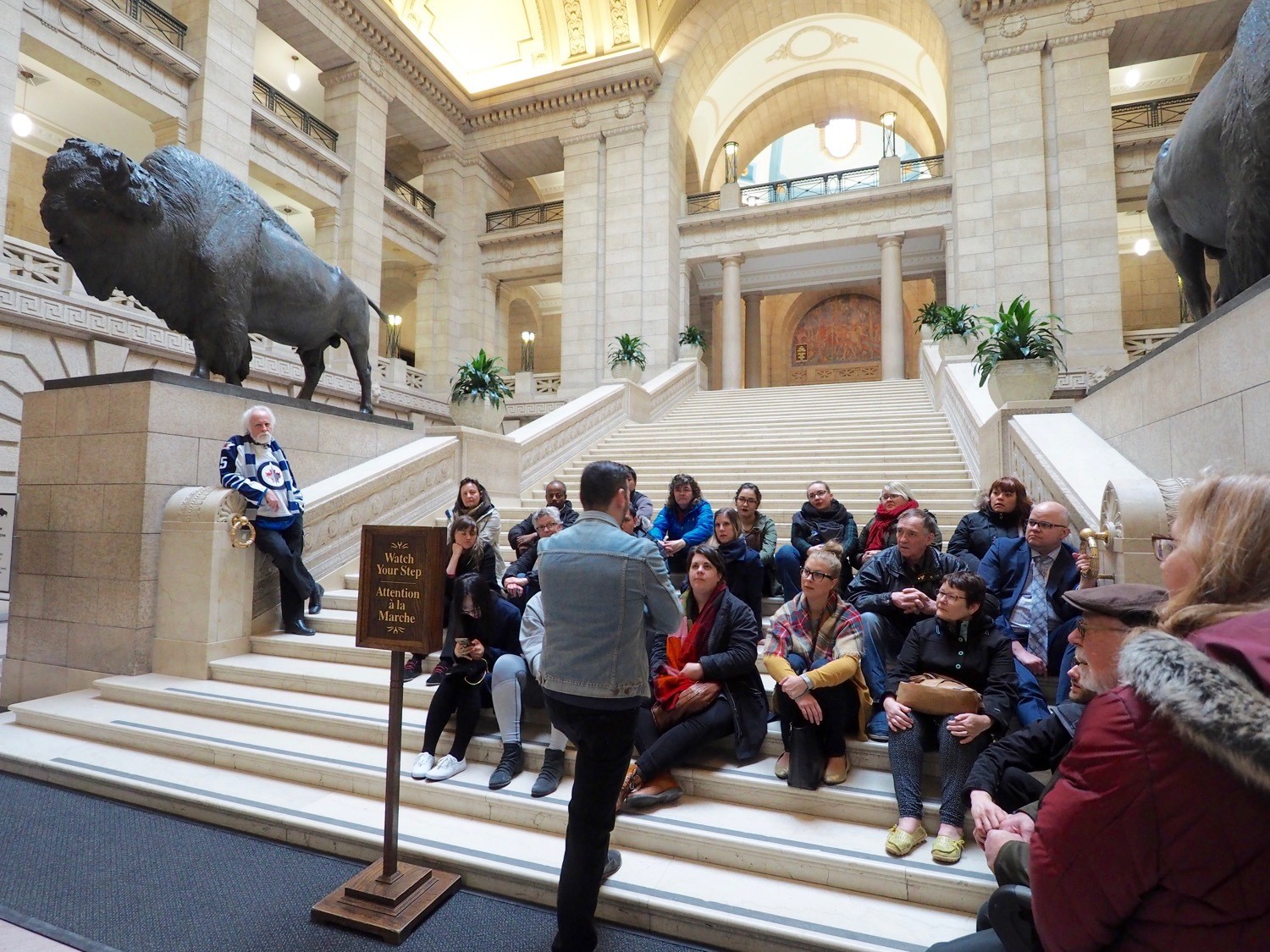 And for anyone like me who grew up in Manitoba and thinks they know about the Golden Boy… we've been wrong the entire time. In fact, everything you think you might know about this building is probably wrong. I will say this: the word "hermetic" comes from Hermes, the son of Zeus, and relates to an ancient occult tradition encompassing alchemy, astrology, and theosophy. I mean, C'MON. It's just too good.
Trust me, this tour will be one of the best tours you ever take; Dr. Albo is a riot, and he will make you laugh, make you think, and make you stand there with your jaw hanging open because you can't believe what you just heard. To be fair, he had me at "occult" and "hidden in plain sight for nearly one hundred years", but I am already planning to take the tour again this summer. It's just that amazing.
I will be sharing a lot more about things to do in Winnipeg and Manitoba this summer, but if you're planning a trip here, I can wholeheartedly recommend the Hermetic Code Tour of the Manitoba Legislative Building.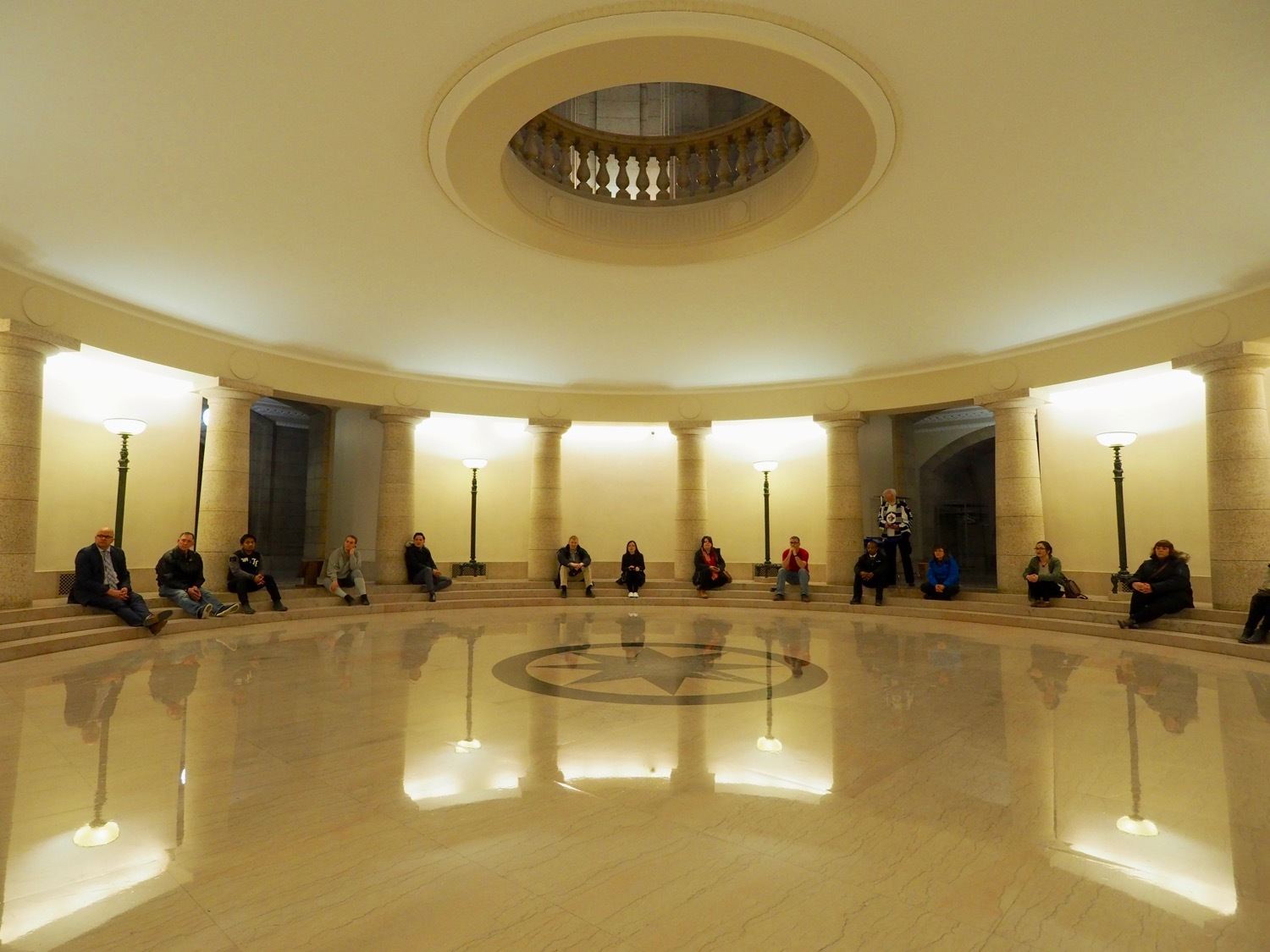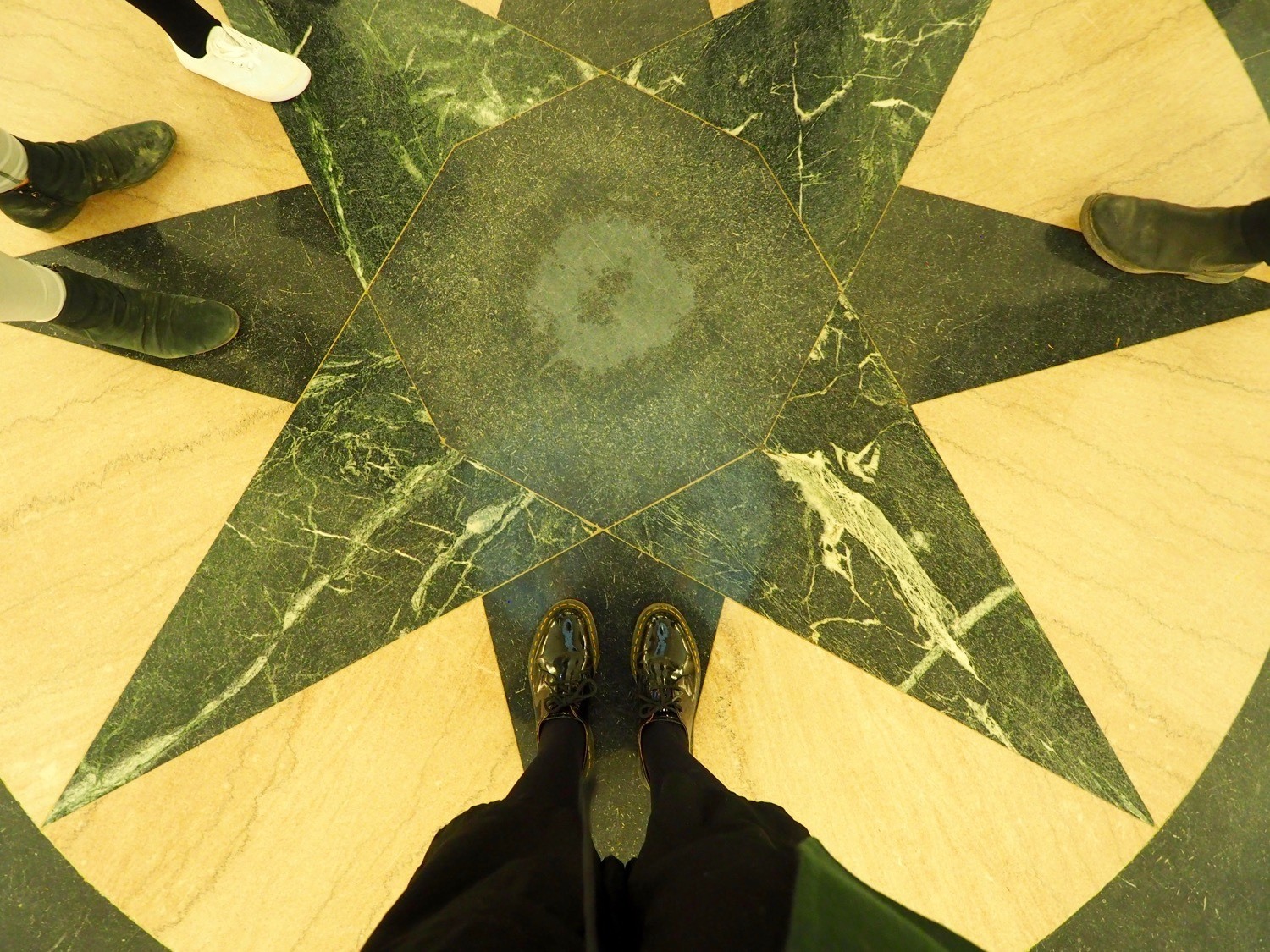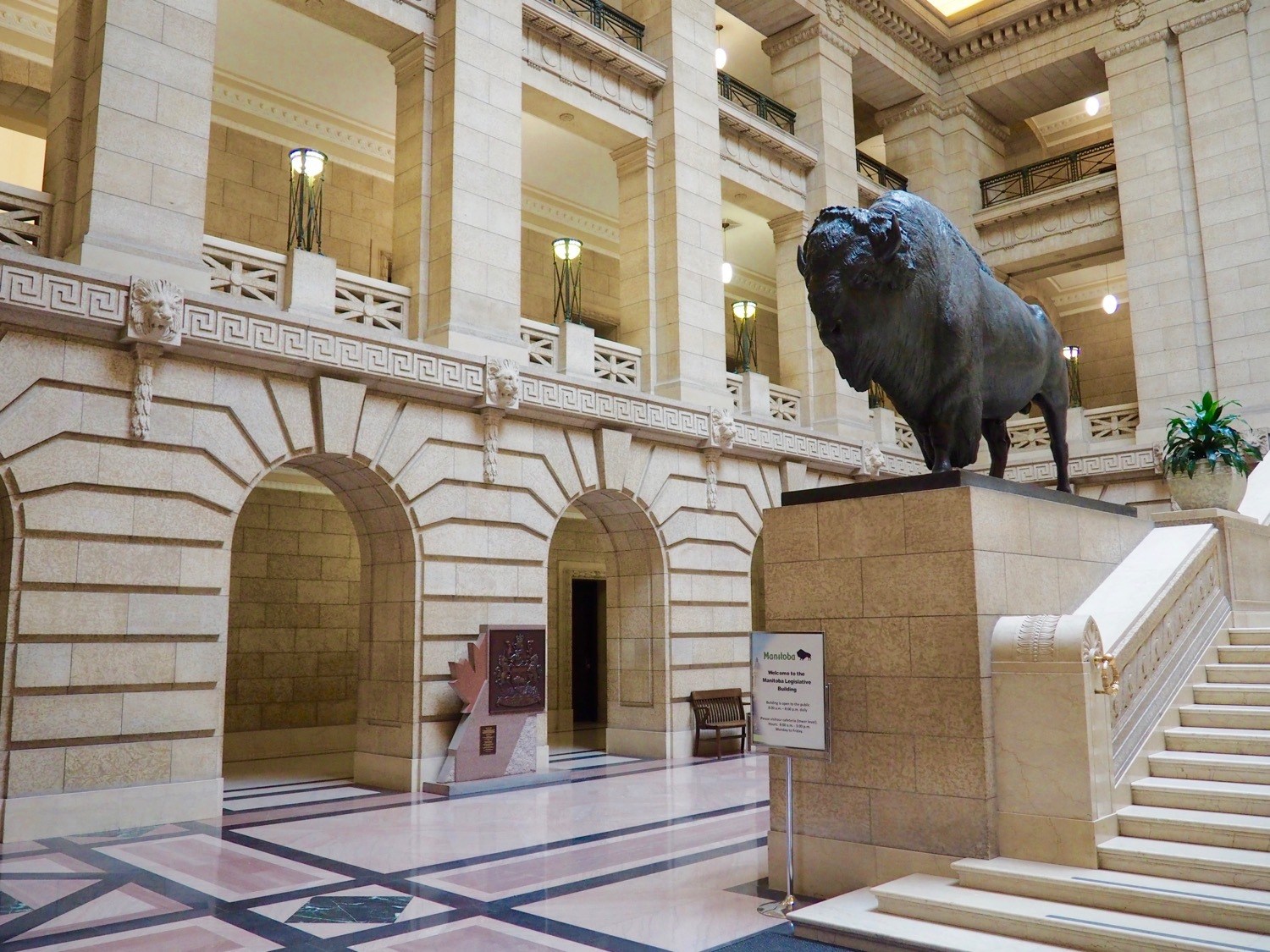 Tours run every Wednesday evening from April 11th to October 24th, 2018, and begin at 6pm. The price is $36 plus taxes and fees per person, and private tours are available. For more information, and to buy tickets, please click here. 
This post was brought to you in part with Travel Manitoba, but, as always, all opinions are completely my own!