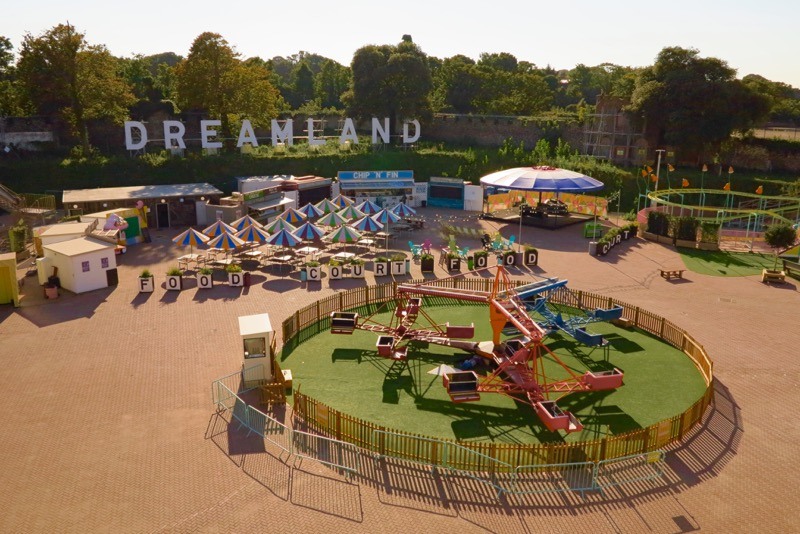 If you've ever taken a look at my Instagram account you know that I'm not exactly one for muted, soft tones. I love bright colours, vibrant reds and blues and yellows. My winter jacket is lime green, so that has to tell you something. I've often written about my love of bright colours on this blog, always highlighting different hues I've found around the world.
I started noticing brightly-coloured photos of an adorable vintage-inspired amusement park on Instagram about two months ago. It was aptly named Dreamland, and I quickly discovered it was located in the coastal town of Margate, in England's region of Kent. Less than two hours away by train from London, I started to plan a weekend trip or even a day off in order to go and experience the place for myself; it just looked like too much fun to not see it in person. Less than a week later, fate intervened, as Visit England wrote to me and asked if I'd like to visit Dreamland on their behalf.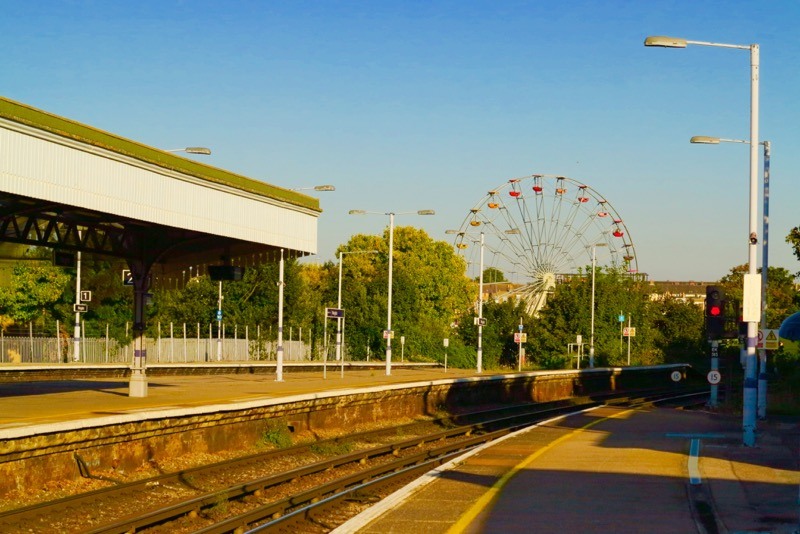 I arrived on a warm and sunny day at the beginning of October; I could smell the ocean in the air as soon as I stepped off of the train, and a few seagulls cawed overhead. From the tracks, I could see the ferris wheel in the distance. After wandering around Margate – which I'll talk about another time, because it deserves its own post – I made my way to the gates of Dreamland, spurred on by vintage signs pointing the way.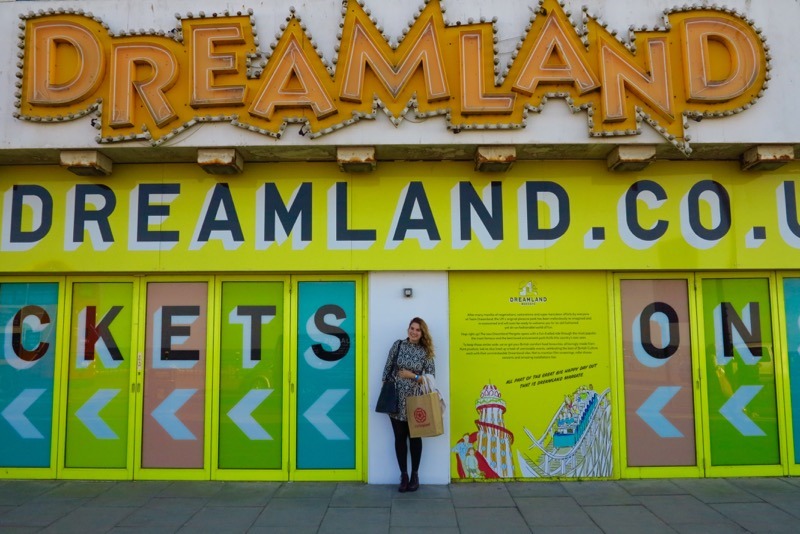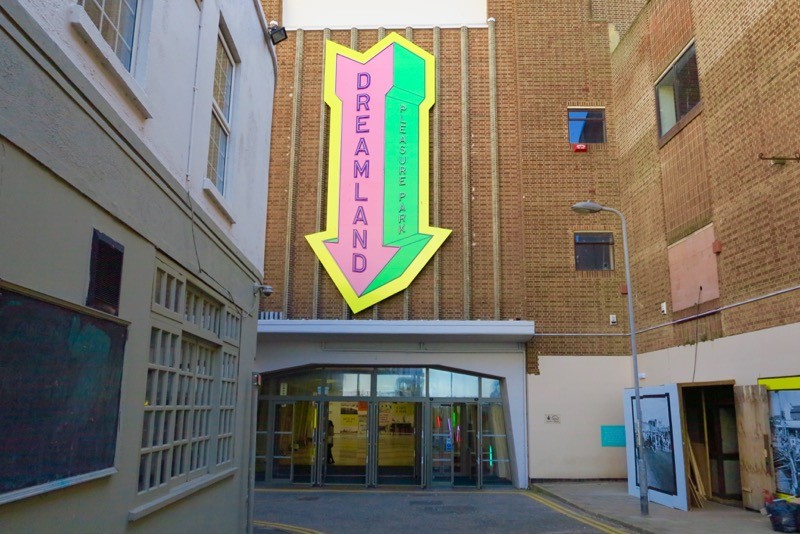 As I arrived just as the gates were opening, I basically had the park to myself. There was the colourful ferris wheel, of course, but also a penny arcade and vintage games and bumper cars (called Dodgems in England, you learn something every day) and candy floss and a merry-go-round and a roller disco and basically everything you could possibly want out of a vintage amusement park. Above all else, and what kept striking me throughout the day, was that Dreamland represents an idea of reminiscence, of the memory of walking around fairgrounds with wide eyes, the smell of mini-donuts in the air. The funny thing is, I'm not even sure that I ever really experienced that as a kid; the fairs and amusement parks I went to in the 80s and 90s were all modern, filled with flashing neon lights and White Snake blasting over the speakers. Dreamland sells an idea of what we imagine amusement parks of the past to be like, a real-life version of the romantic vision I have of the perfect fairground. A dream of the perfect fairground, you might say, although at Dreamland it actually exists.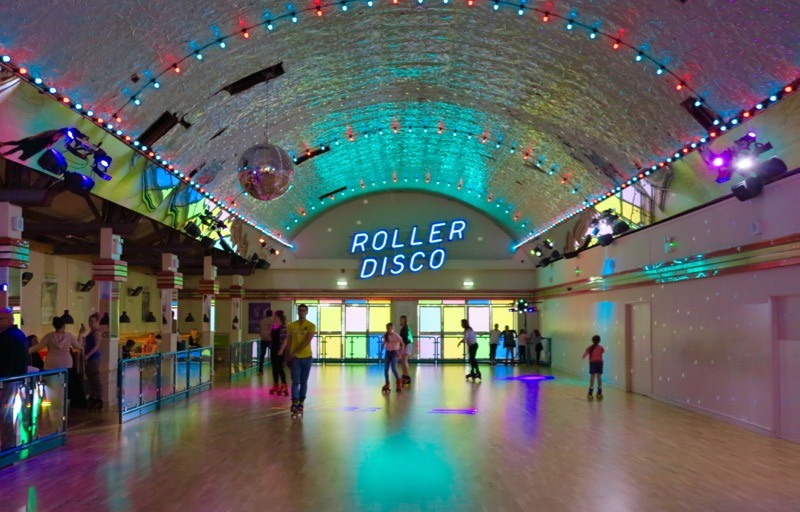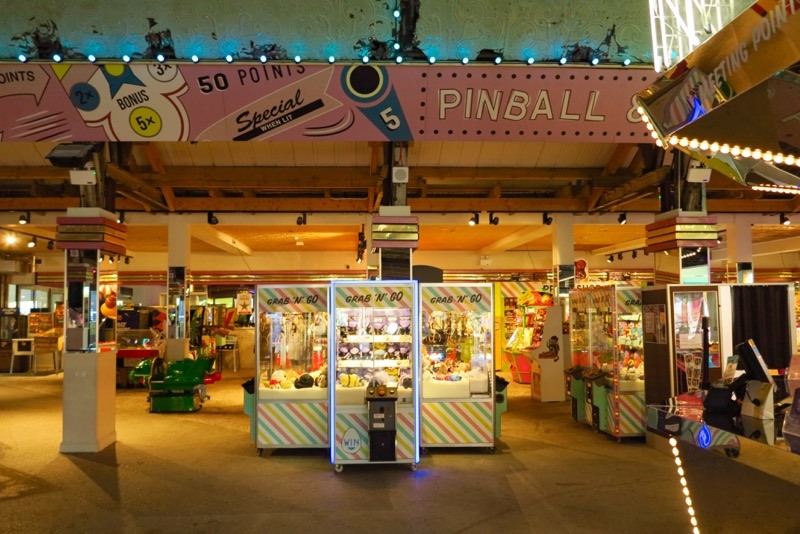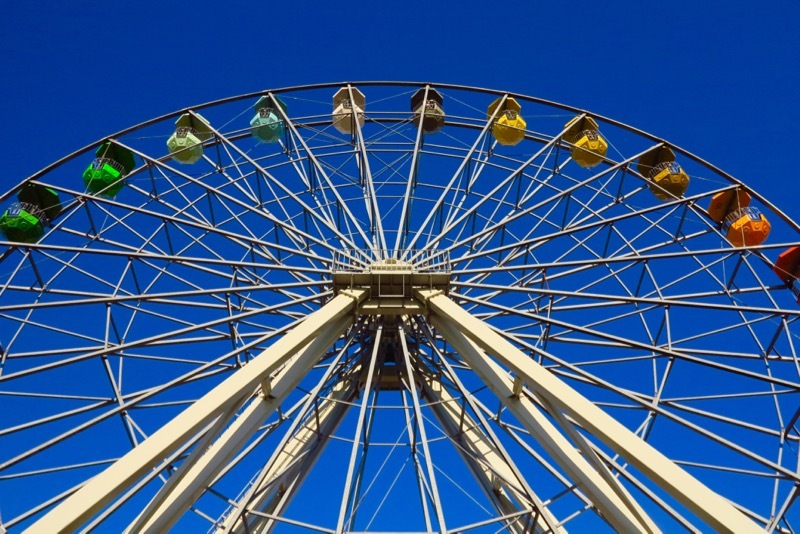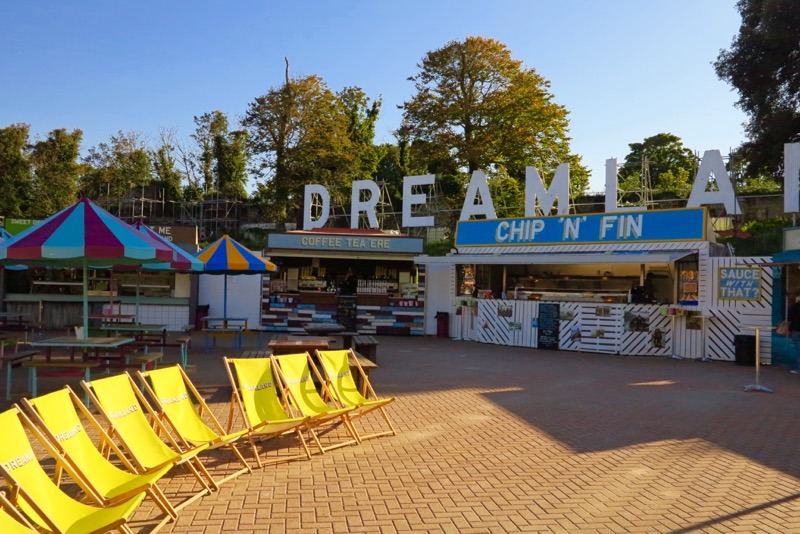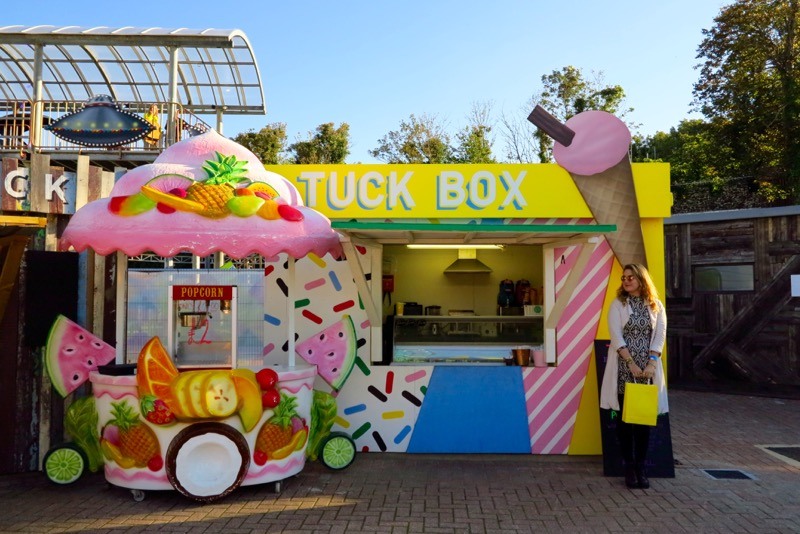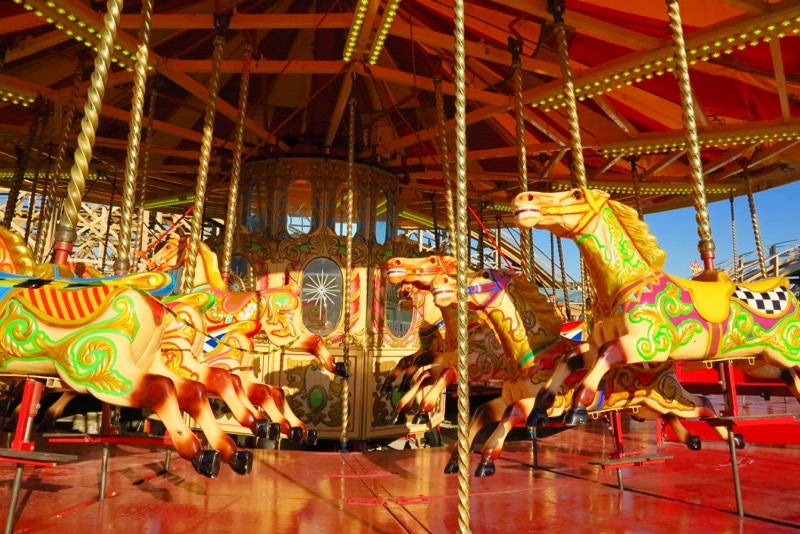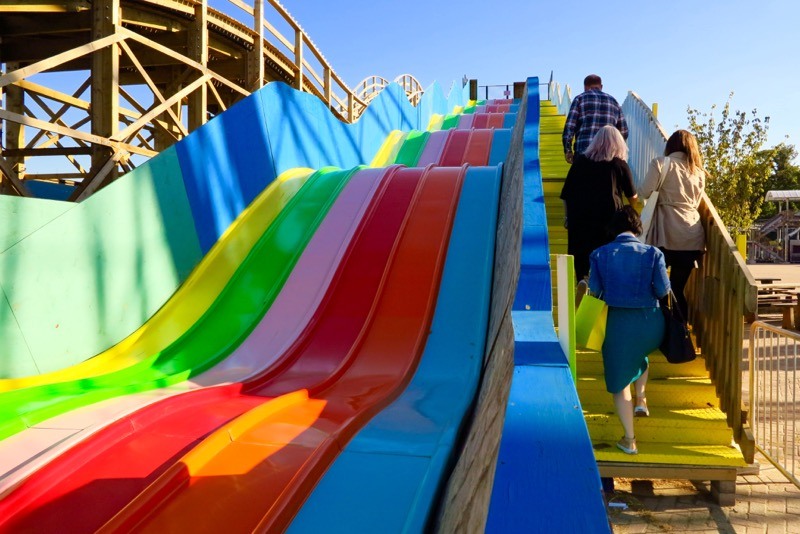 Because I'm not British, I only have an idea of the Golden Age of the classic British seaside holiday, but in that vision, I know I see a place like Dreamland. The rides are all stylishly recreated or refurbished, including one roller coaster called the Scenic Railway that is said to be the oldest in the entire United Kingdom. There are also events at the park all the time, including an upcoming "Screamland", a Halloween-based event for the whole family. And while the park is definitely catered toward families and children, anyone of any age who likes amusement parks or fairgrounds will have fun and find lots to do.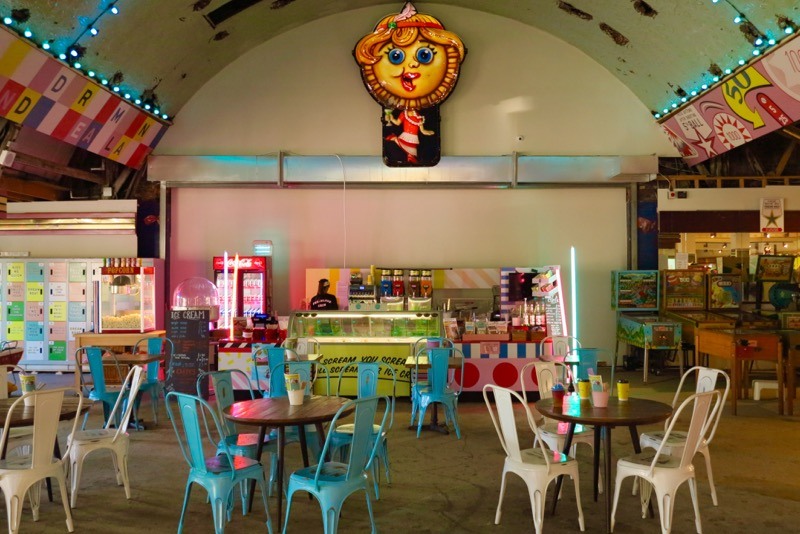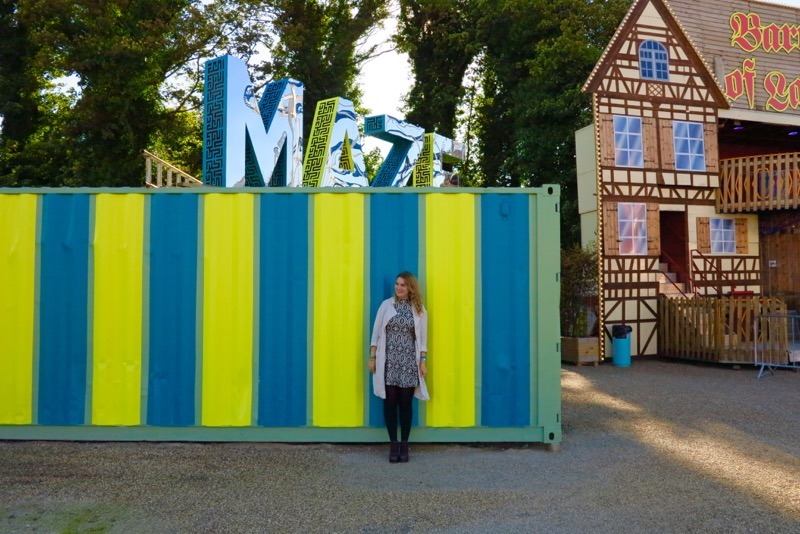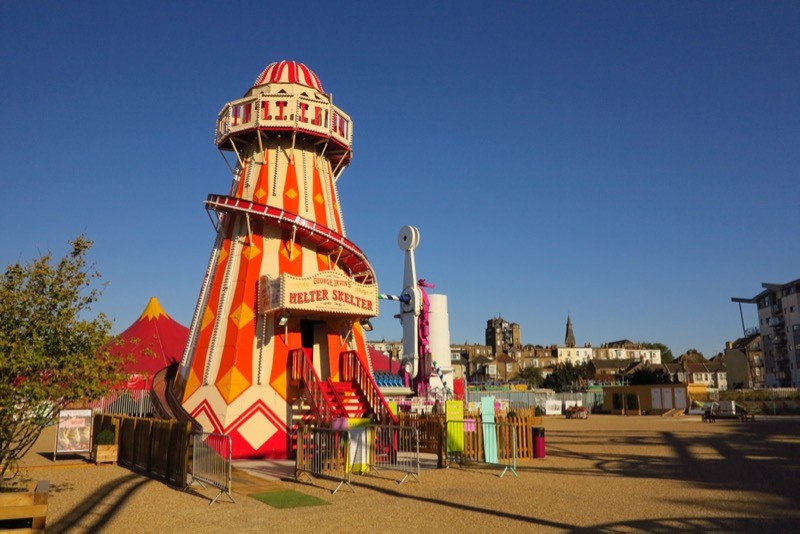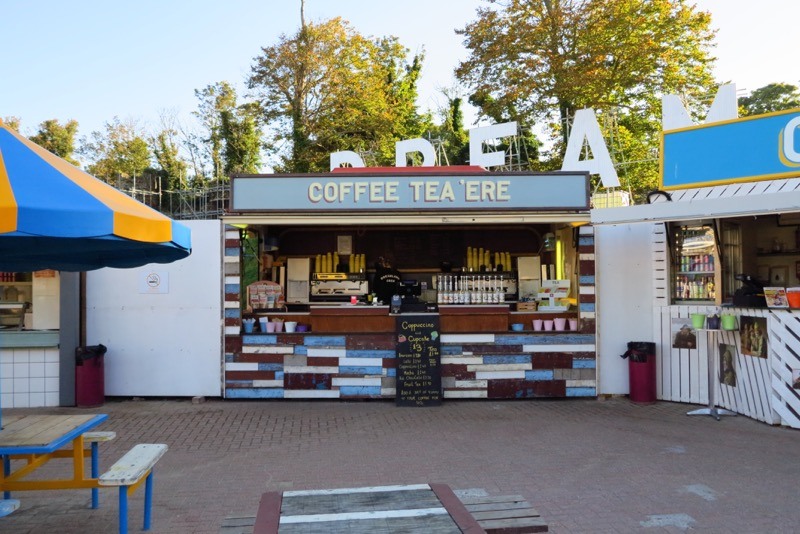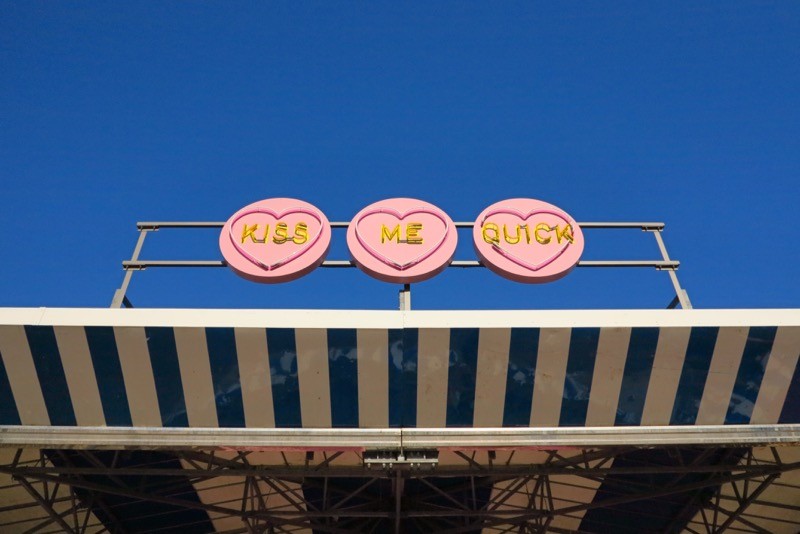 Dreamland lived up to my expectations, and then some. Around every corner I was greeted by something else too adorable not to photograph, and I was blissfully overwhelmed by the bright, fun, vintage feel of the entire place. With the jukebox playing an assortment of doo wop, a bag of sweets in my hand, and the ferris wheel taking me up into the sky, it was impossible not to fall in love with Dreamland.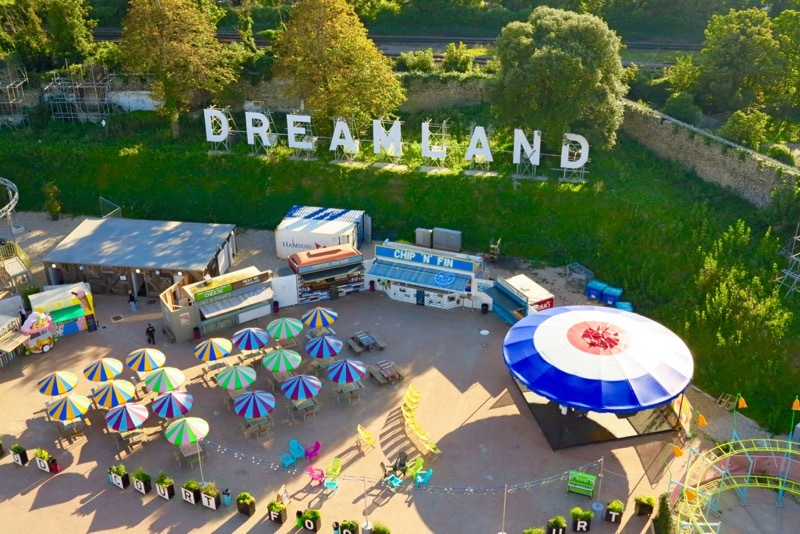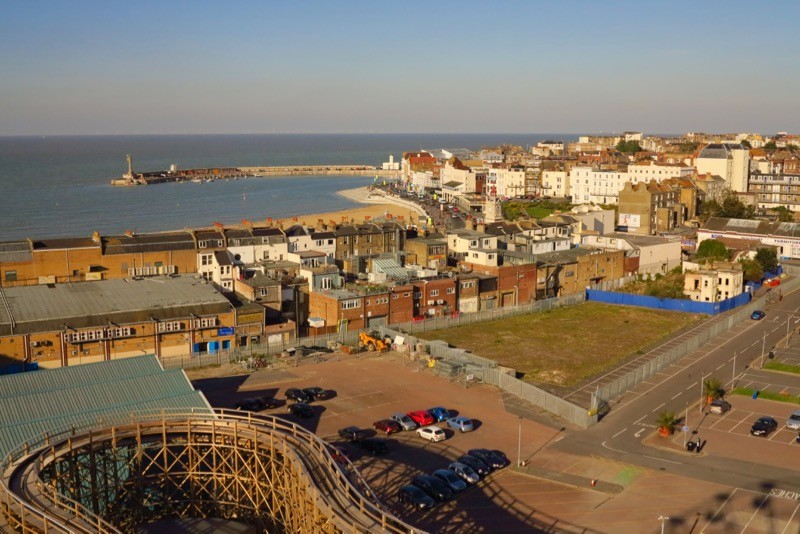 View of Margate from the top of the ferris wheel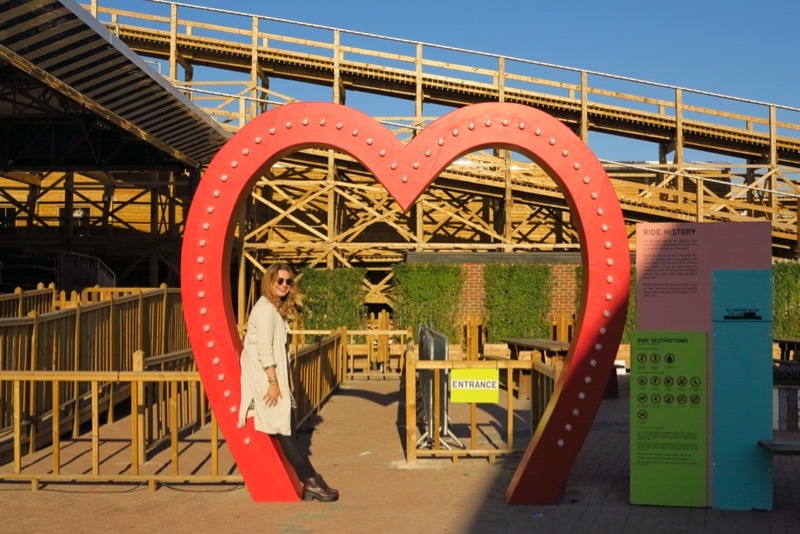 Many thanks to Visit England for arranging my trip to Margate and showing me around the beautiful regions of Kent and Canterbury. I will hopefully be working with them a lot more in the future, as I'd love to showcase more of England, this country I now call home. I'd love to prove that you don't have to travel far to have amazing adventures, so why not start with my backyard?
Does Dreamland look like a place you'd like to visit?