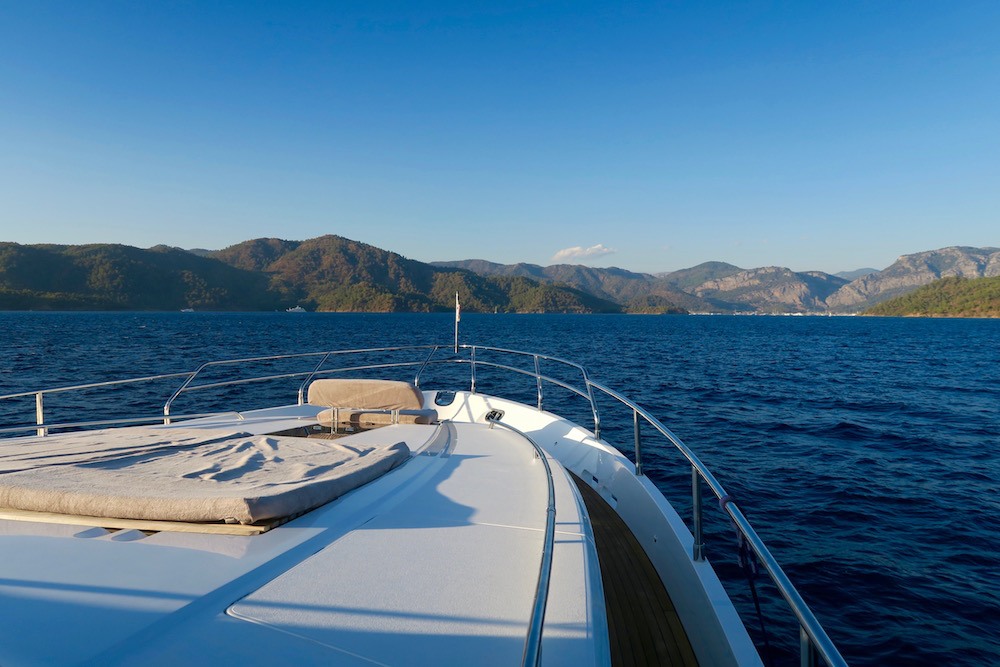 The cobalt sea stretched out ahead of me. In every direction, islands of the archipelago jutted up from the calm Mediterranean waters, some covered in the pale brown of a rock face, others overflowing with swathes of green forest. The sun shone bright in the blue sky above. Our big white boat carried us across the water with ease, the smooth journey bringing us just the right amount of warm wind, a sweet smell in the air blowing in from the pine-forested island shores. I realised I hadn't even heard of this place until the day before – blasphemy, it seemed, as I experienced this paradise unfolding before me, the gorgeous islands of Göcek.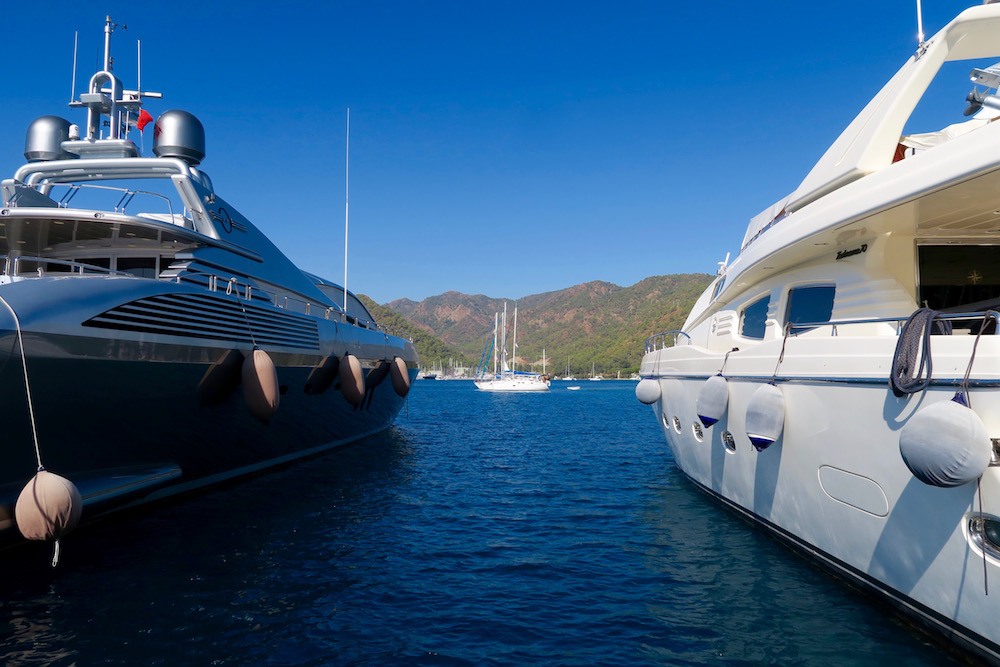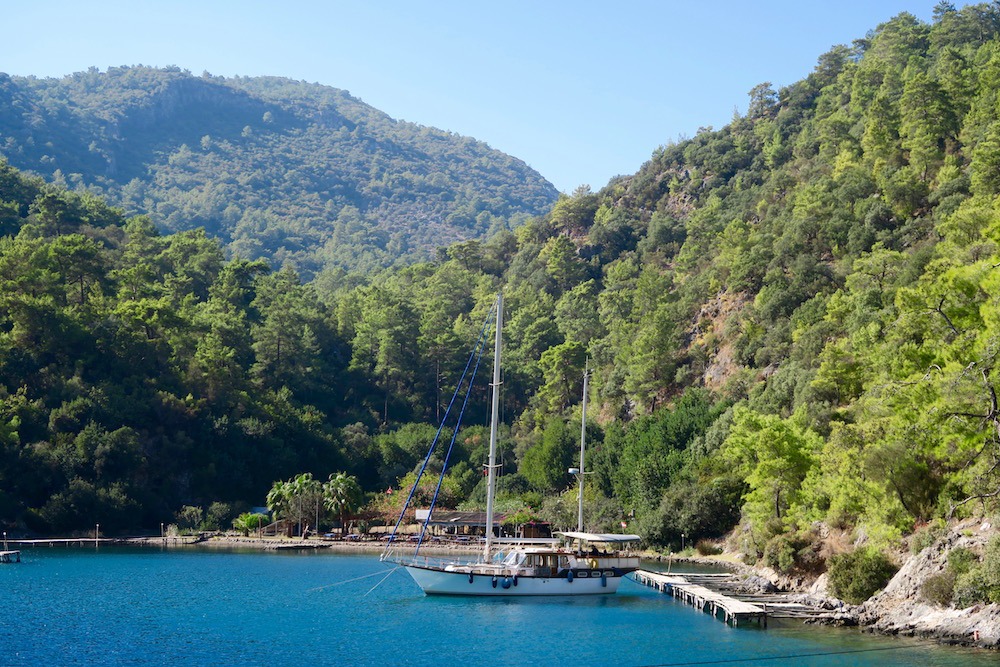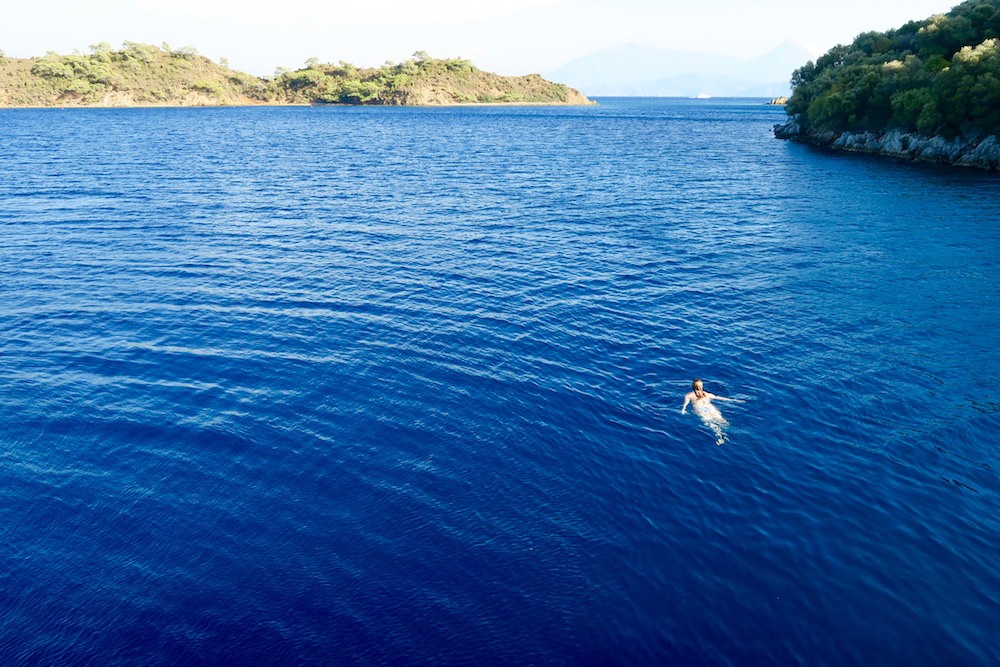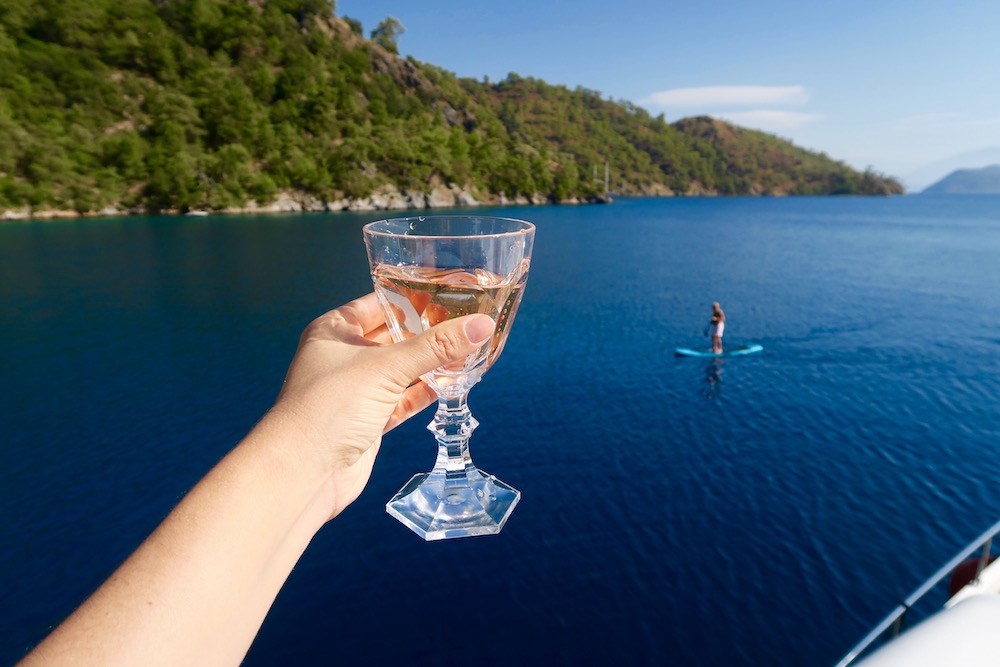 Göcek is a town found in the Fethiye district of the Muğla Province of Turkey. Situated about 45 minutes from the Dalaman Airport (where you can fly direct from London from March to November), the area has gained the reputation of being one of Turkey's best holiday spots. While it apparently gets quite busy in the peak summer months, our visit in late October was absolutely perfect: the temperature hovered in the mid-20s, the sun never stopped shining, and we had the entire archipelago almost exclusively to ourselves.
And while I'm usually a budget or mid-range traveller, there's no denying the appeal of chartering a private yacht around the 12 islands of Göcek – it's worthy of the splurge. We stopped often, jumping into the sapphire water for a swim (which, even in autumn, was still warm). We ate fresh fruit, the area being home to trees plump with oranges, lemons, and tangerines. For lunch, we had fresh fish, crab, and prawns from the sea, all of it washed down with bottles of Turkish white wine. We lounged on the top deck, drinking strong coffee and losing ourselves in conversation, or sometimes losing ourselves in the view. The few other boats we saw all seemed to be full of people doing the same; soaking up the sun, taking a leisurely swim, or stand-up paddle-boarding on the calm, flat water.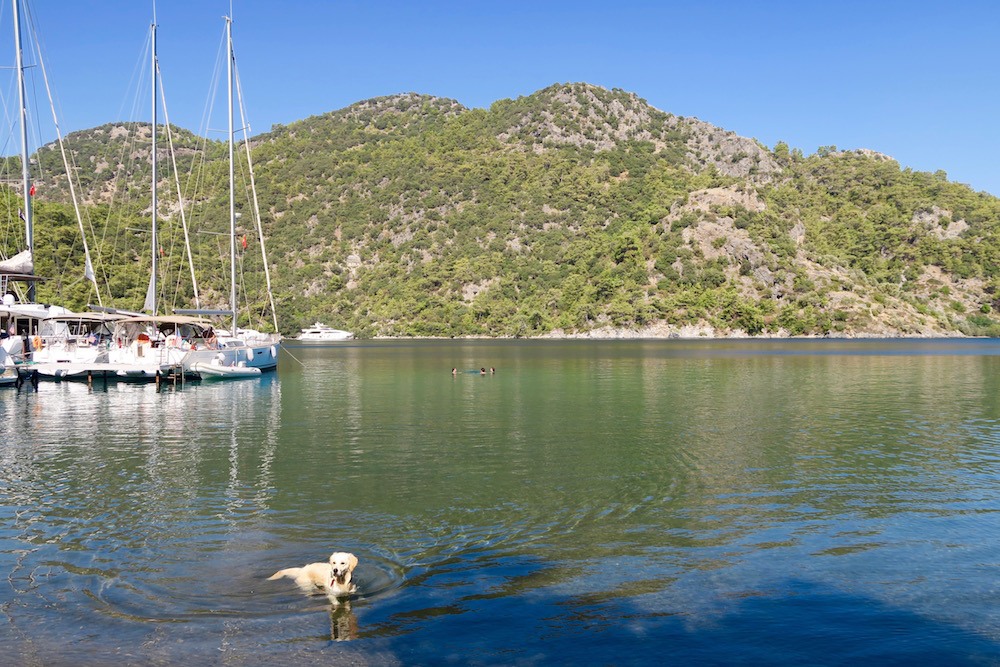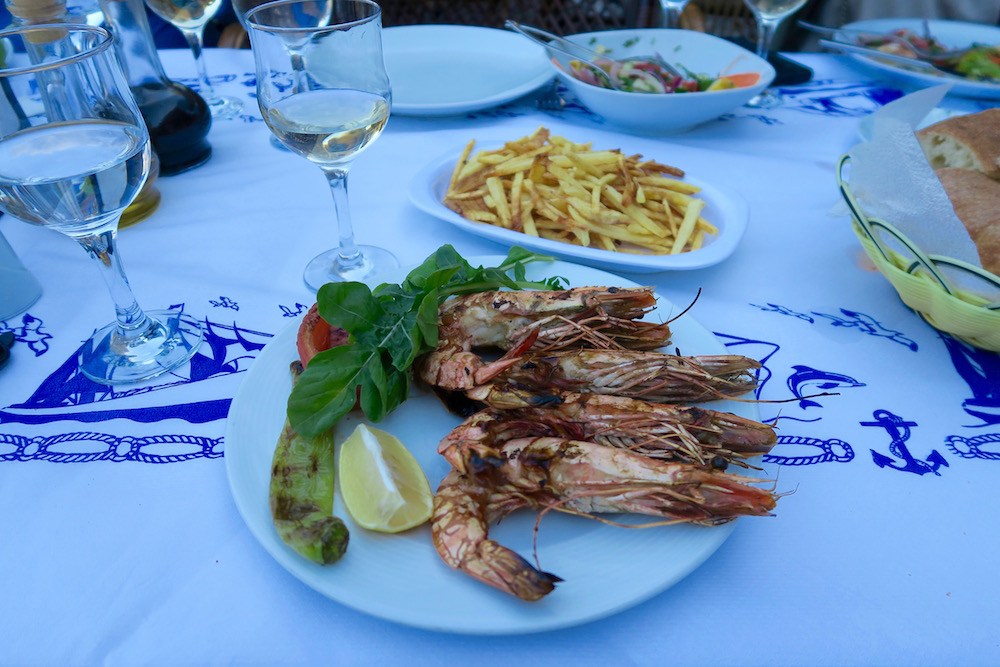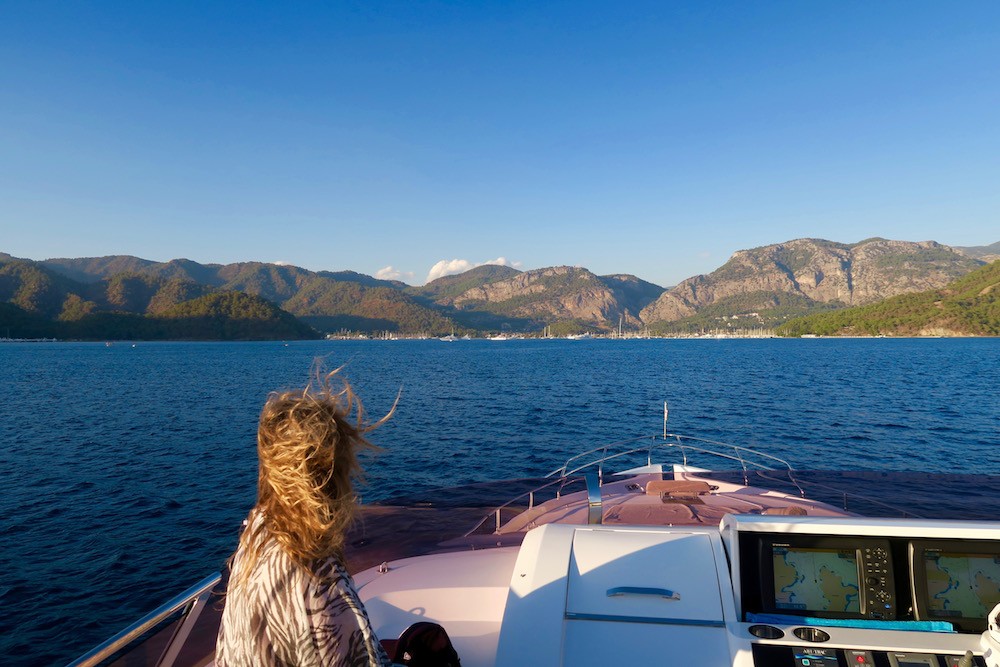 Sailing around the Göcek Islands is only one of many things to do in the Dalaman region – I plan on writing more about this beautiful part of Turkey soon. It just goes to show that there's so much to be discovered from each country; as I said, even having been to Turkey before, I had never heard of the Göcek Islands, and now I'm so incredibly thankful I had the chance to visit them.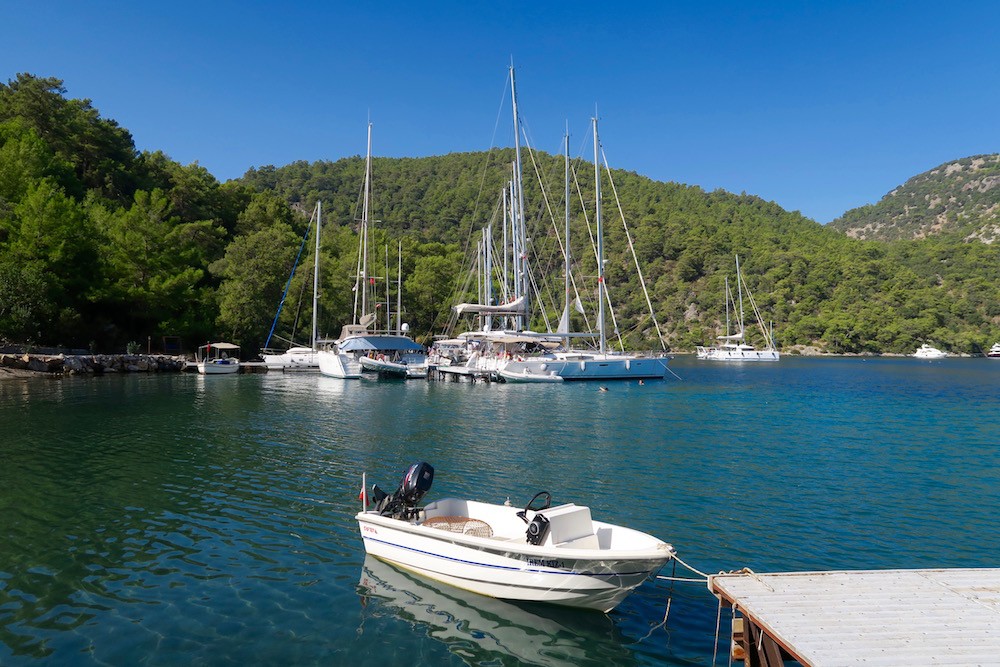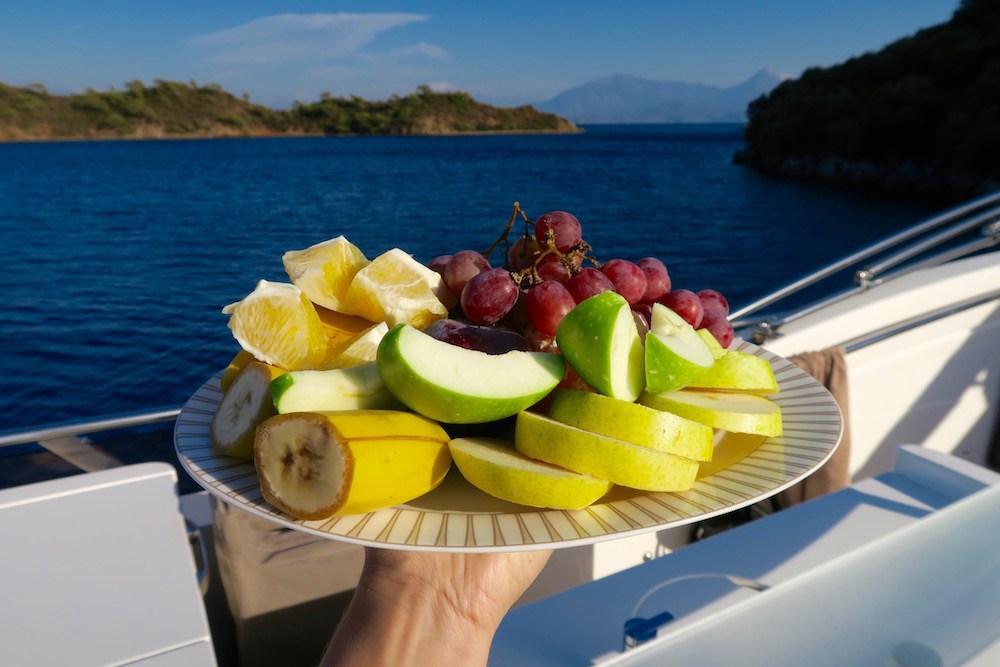 The Logistics of Visiting the Göcek Islands:
-Firstly, you may be asking, is it safe to visit Turkey right now? I understand people's trepidation about visiting Turkey, especially Istanbul, but all I can speak to is my own personal experience. I did not for one moment feel unsafe while I was in the Dalaman region – in fact, I felt quite the opposite, and tourism is still flourishing in this area.
-It is very easy to arrange for a chartered yacht in this region, although I recommend reserving it well in advance. I was a guest of Hilton Dalaman, a fairly short car ride away, and they were able to arrange this trip for us. The service was impeccable and the boat was spotless – I can't recommend them enough. The cost will vary depending on how many people you have onboard, but I would recommend budgeting for at least £100/$120 per person with transfer fees, food, etc. for the day. It's definitely worth it.
-There are local restaurants found on many of the islands – make sure to stop for some fresh fish and amazing Turkish food.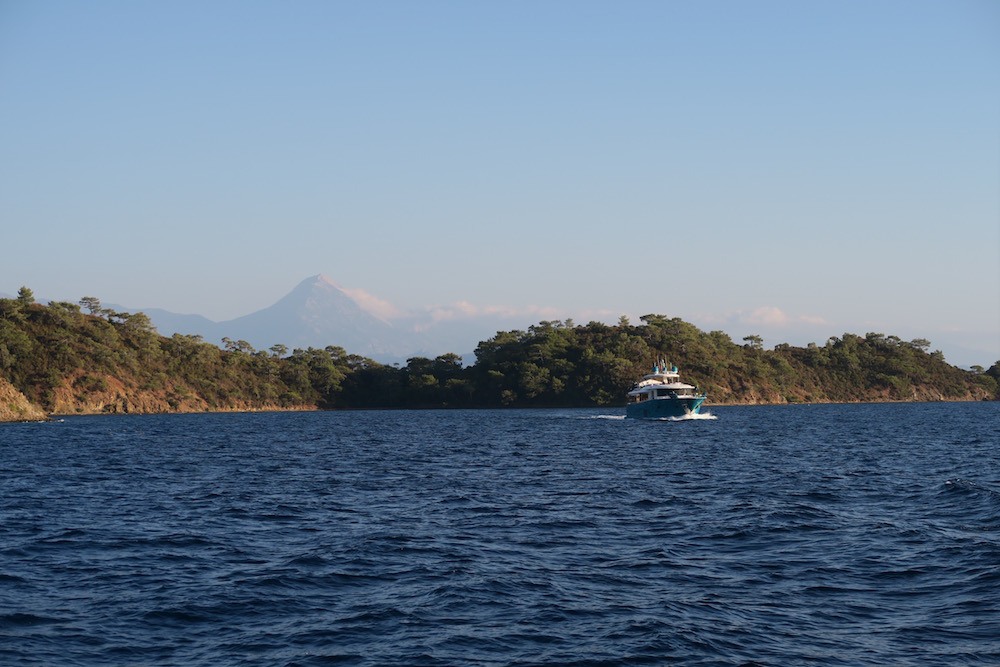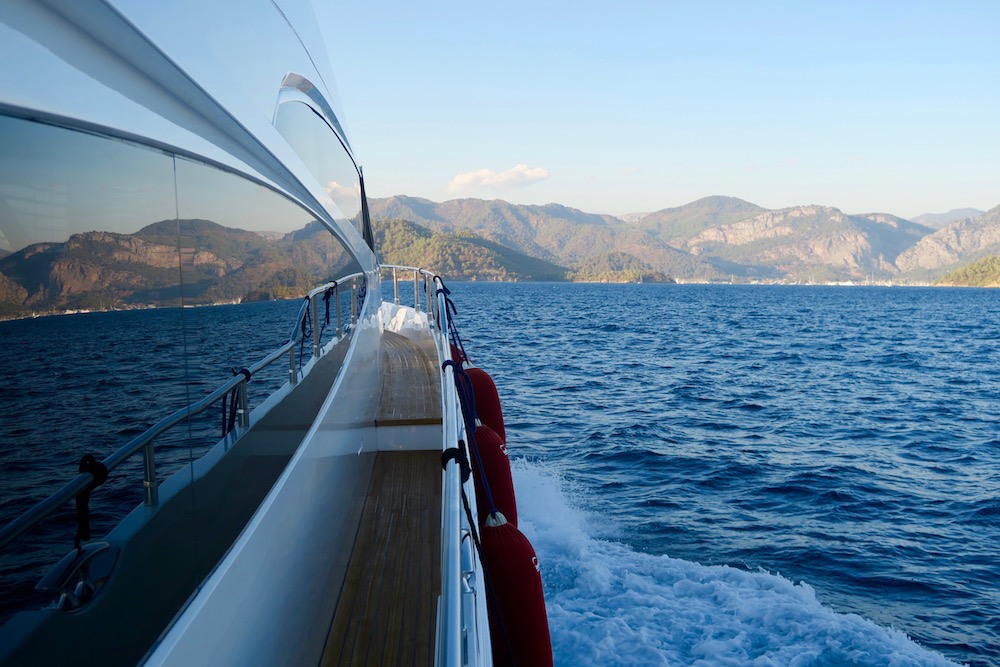 My many thanks to Hilton Dalaman for inviting me to their hotel and showing me around the Dalaman area. While I very rarely post accommodation reviews, I can say that their hotel and spa is perfect for families, a couple's escape, or even a girls' getaway (the spa is fantastic and Turkish wine is my new favourite). My tip would be to visit in the spring or autumn, avoiding both the summer heat and the peak tourist season.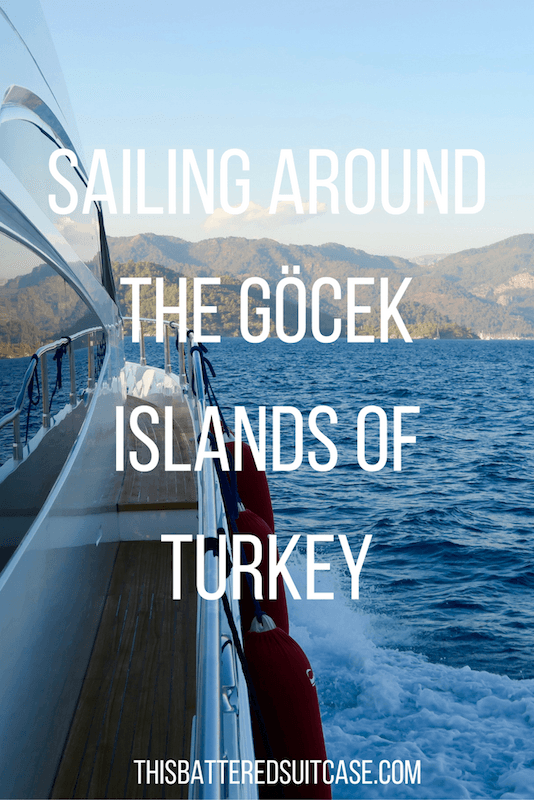 Have you ever been to Turkey? Have you heard of the Göcek Islands, or would you like to go?