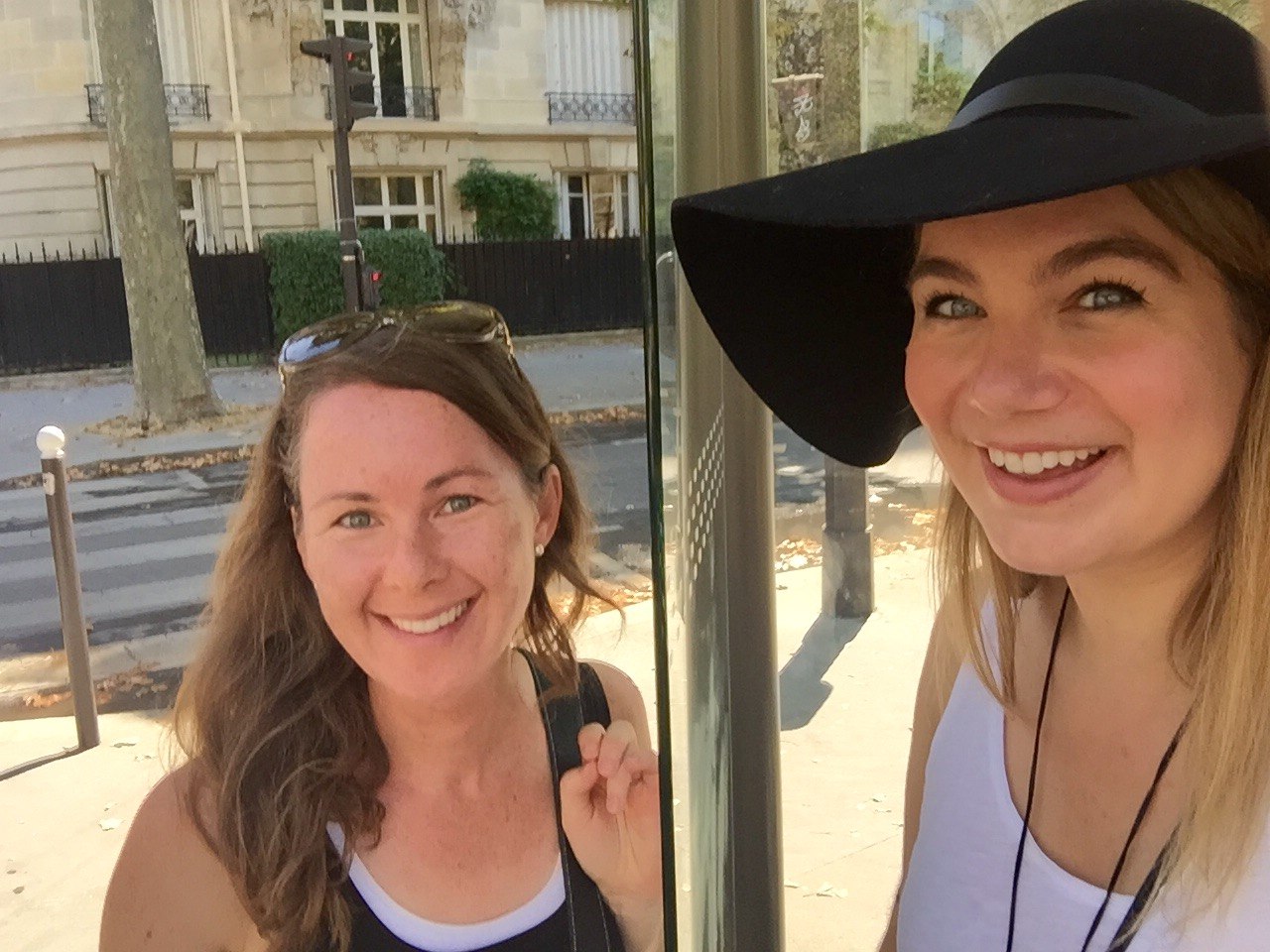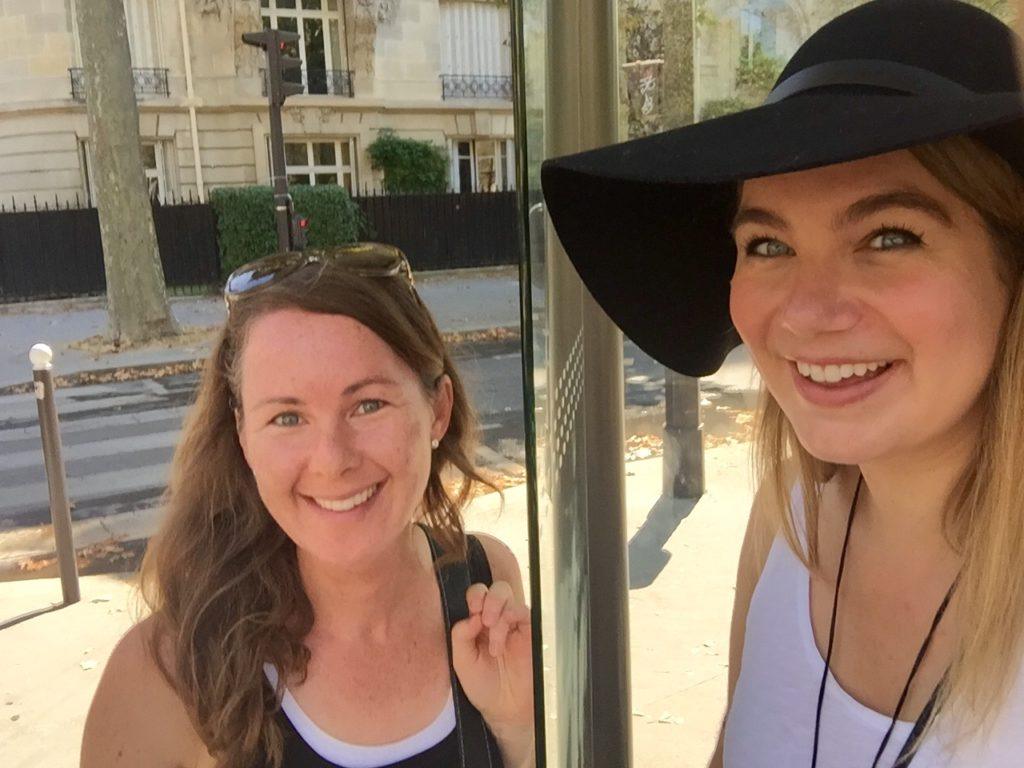 Happy days in Paris with my friend Tricia… the calm before the storm
A few months ago, when I was in Mallorca, I wrote a post called "Nine Mistakes to Make as a Traveller". In that post, I wrote about things like trusting strangers and getting lost and how those "mistakes" could actually be really good, valuable, fun things to do.
But the travel mistake I keep making wasn't on that list. And I made the mistake – again, and for the hundredth time – just this last weekend in Paris.
"Whatever could it be?!" I'm sure you're all quivering with anticipation (…not). Well, I hate to break it to you, but the travel mistake I keep making is actually one that I'm sure many people don't make at all, if they are smart, resourceful, responsible travellers. I always pride myself on being those things, but I am also of the mind that I am a strong, healthy traveller. As in, I don't get sick when I travel.
Now, if you've followed my blog for any period of time, you may have read about some of the ailments that I've experienced over the last ten years or so of travelling solo. In no particular order, I have been afflicted with:
-food poisoning
-traveller's diarrhoea
-bronchitis
-a lung infection
-bedbugs
-blisters so bad I could barely walk
-sunburn
-dehydration
-bladder infections
-sprained wrist, elbow, and ankle
-torn MCL
-fractured jaw
-countless headaches, stomachaches, fevers, menstrual cramps, pain from sciatica, weird heat rashes, random bites that I don't like to think too hard about, and so on, and so on, until I stop and think, "Wait, am I the weakest person in the world?" Because seriously, WTF, that is a lot of bad stuff that has happened, and no, I have no idea why I still believe I am quite a hearty individual, but I suppose we're all guilty of a few delusions of grandeur (I still maintain that I did not get sick in India, though, which is perhaps why I think I'm so invincible).
And despite a lengthy history of getting very, very sick while travelling, I keep making the same damn mistake: I don't bring a first aid kit when I travel. I do when I go on longer trips, but when I go on long weekends away, or shorter holidays, I never seem to bring any medicine or first aid essentials with me. Sure, I might have a few bandages or some painkillers floating around in my wallet or purse, but nothing substantial.
And oh, how I paid for it this last weekend in Paris.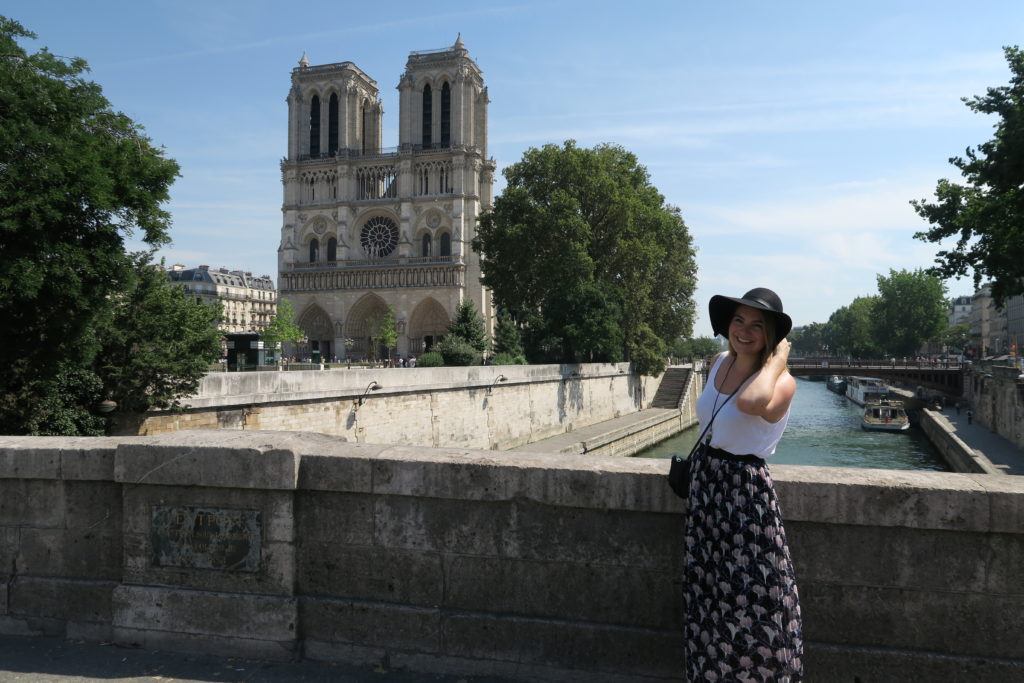 Posing at Notre Dame… blissfully unaware of what was to come
It all started off so innocently: I planned to go straight from work in London on the Eurostar to Paris in order to attend the Rock en Seine music festival. The days leading up to Thursday ended up being really busy, and between evening sessions at my co-working space, attending a rooftop cinema, and hanging out with friends, I was out every night until at least 11pm. On Wednesday night I noticed my throat was feeling a bit sore, so I had a whiskey and hoped for the best (whiskey and hope, the two cures for all ailments, amirite? Oh wait, no, it's not the 19th century anymore).
By the next morning at my desk, suitcase in tow, I was feeling worse, with a horribly gummy throat as well as a stuffy nose. I don't get colds that often – maybe once a year, if that – but when I do, they're usually of the I-need-to-lie-in-bed-and-feel-miserable-while-watching-Golden-Girls variety (I also call my mum twice a day, drink a lot of tea, and moan, "Whyyyyy?!" every half hour or so). They always strike when I'm feeling run-down or stressed, which I've been feeling a lot lately. Not ideal for a perfect Parisian weekend.
Even though I had lots of cold medicine at my flat, I had to buy new medicine from the pharmacy in St. Pancras station, which was annoying. But I thought I was oh-so-clever in buying the medicine I needed in London, long before I'd land in a new country. And what else could go wrong… right?
Enter the second problem. On my second day in Paris, I got my period. You might be thinking – how the hell do not know when you're going to get your period? But full disclosure here, I've been having some difficulties lately and my period has been totally irregular (also due to stress, I believe, but I'm getting it checked out). And while I usually have some spare tampons in my purse, this time I had nothing, because I switched purses right before I left that morning. Oh, and did I mention that, without fail, I've also been getting crippling cramps and insane back pain with this newfound period schedule? Thanks body, you're the best!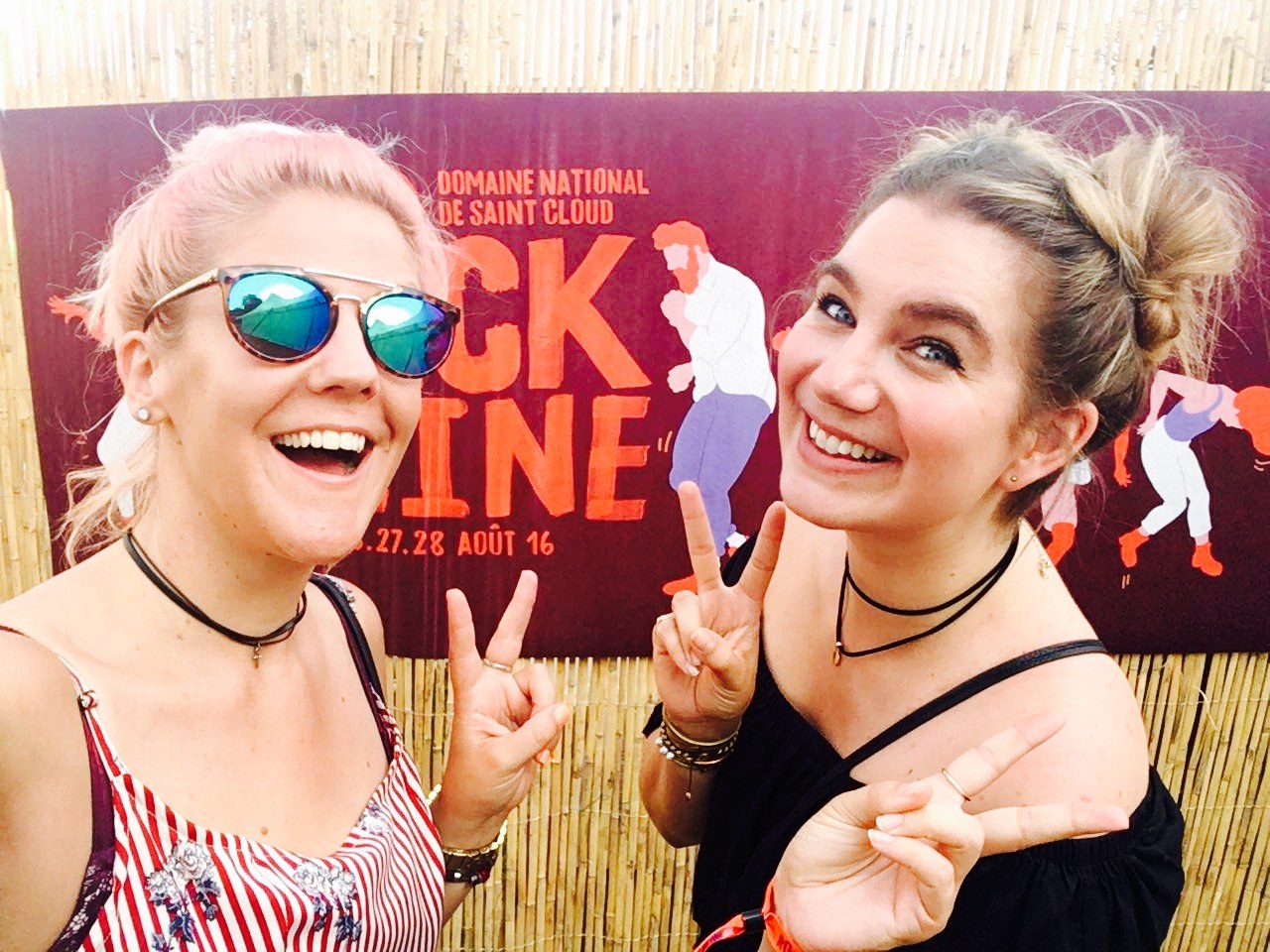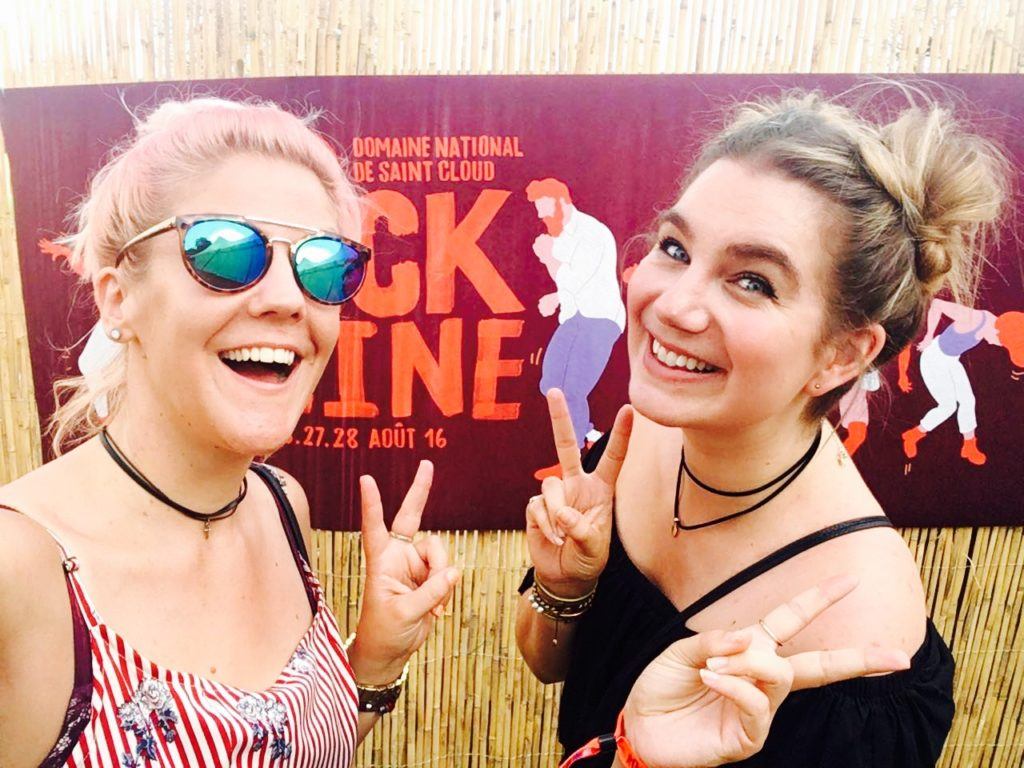 But I still went and danced all night at Rock en Seine, because that's what you do
So now, full of cold medicine and on the search for both tampons and painkillers, I was really kicking myself for not thinking ahead and packing appropriately. However, after going to a French pharmacy, I once again patted myself on the back for at least getting the things I needed. I was feeling kind of shitty because of the sore throat and the blocked nose and the back pain and the throbbing uterus from hell but hey, I was in Paris, and what else could go wrong, right?!
And this is when my body decided to show just how much power it actually held. Oh yes. The two words no traveller ever wants to utter out-loud, in fear that it might manifest itself in some He-Who-Shall-Not-Be-Named, Don't-Say-Macbeth-Before-Playing-Macbeth kind of way. The two words that make everyone else you tell go, "Ohhhh, noooooo."
Food poisoning.
And let me tell you, nothing makes you wish you had packed some spare Imodium in your bag like lying naked on a mildewy bathroom floor in a budget hotel in Paris wondering if you'll make it to the toilet in time for the next round of "how can there be anything left?!". To add to humiliation, one of my friends even texted me to say he could hear me throwing up through the walls. The food poisoning meant I couldn't leave my room until about 5pm (it struck around 7am, and yes, I know exactly what it was from… oddly not the steak tartar of which I posted about on Facebook) and it meant that I could only attend the festival for about an hour that day (to be fair, it was to see Iggy Pop, so it was the best hour ever).
Before going to the festival, I hobbled to the only pharmacy open on Sunday that I could find, only to be greeted by the very attractive French pharmacist (sidenote: why are the doctors and pharmacists always extremely good-looking in these situations? The first time I ever got a UTI as an adult I went to my local walk-in clinic and the doctor was SO HOT and asked me all about my sexual history and I was so nervous I just answered "yes" to everything… which in retrospect was probably not a good idea). The hot French pharmacist asked me what was wrong, and I kind of wanted to shout, "EVERYTHING" (remember the cold, and the period), but instead I just pointed at the Imodium and he understood perfectly, giving that tight-lipped smile of someone who knows you've just spent the last 12 hours in the ninth circle of Dante's Inferno.
So while I took some nice photos in Paris (and even did a live Facebook video… if you watched it, there's now a reason I look a bit green in the face), my physical ailments definitely put a damper on things. And no, none of them could have really been prevented (except the food poisoning… probably not a good idea to eat off a charcuterie platter that has most likely been sitting in the baking sun for hours), but I definitely could have packed a lot better, i.e., packed some essential medicines that I'm familiar with and know will work in a pinch. As my mum says, you really only need enough to last you for about 12 hours, or overnight, because it's the worst when you're lying in a strange hotel room in a foreign country and you're very sick or in a lot of pain and you know that a couple of tablets that you didn't pack would make you feel so much better. At least you have that "buffer" medicine to last you until you can get to a pharmacy or doctor.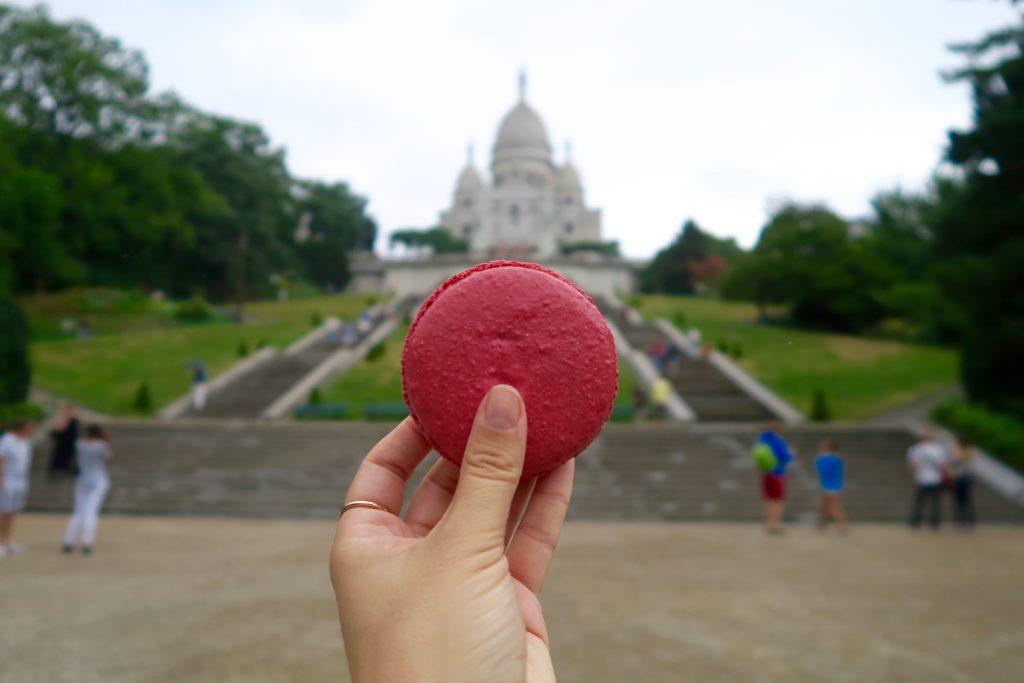 Things I bought just for the sake of a photo but could not eat: this macaron
So, the whole point of this long-winded post was to say: pack a first-aid kit, even for short trips. Don't be like me, essentially. From now on, I'm always going to carry the following in a small bag that can fit in my carry-on, making sure all medicine is still in its packaging and clearly labelled (please note the following are affiliate links):
-painkillers (I prefer North American brands, so Tylenol or Advil, just because I grew up using them)
-bandages
-cold medicine (my favourite is NyQuil, but again, I have to go to North America to get it or order it online)
–Pepto Bismol tablets (great for indigestion or heartburn)
–Tiger Balm (great for bug bites, sore muscles, or even to rub on your chest when you have a cold… this stuff is THE BEST)
-tampons
–Advil Nighttime (pain reliever and sleep aid). I don't mean to sound like a pill pusher (oh god, I do sound like one), but these are AMAZING. If you can't sleep on airplanes, like me, take two of these and thank me when you land.
You'd think that as a fairly seasoned traveller, I'd do this already, but if my weekend in Paris tells you anything, it tells you we still all have lessons to learn. I vow to never make this travel mistake again (I say three days later, when I was finally able to eat some toast but still get a strange lump in my throat when typing the word charcuterie).
By the way, if you're interested in reading about more of my ailments (my many, many ailments, apparently), you can check out:
The Worst Travel Ailments I've Ever Experienced (Part One)… tales of blood, making out with boys, and stomach viruses (though, thankfully, not all on the same trip)
The Worst Travel Ailments I've Ever Experienced (Part Two)… complete with my favourite vomiting story ever (it involves a club sandwich, the beautiful setting of Santorini, and… cats. You've been warned)
The Worst Travel Ailments I've Ever Experienced (Part Three)… more viruses, rashes, and bug bites, oh boy!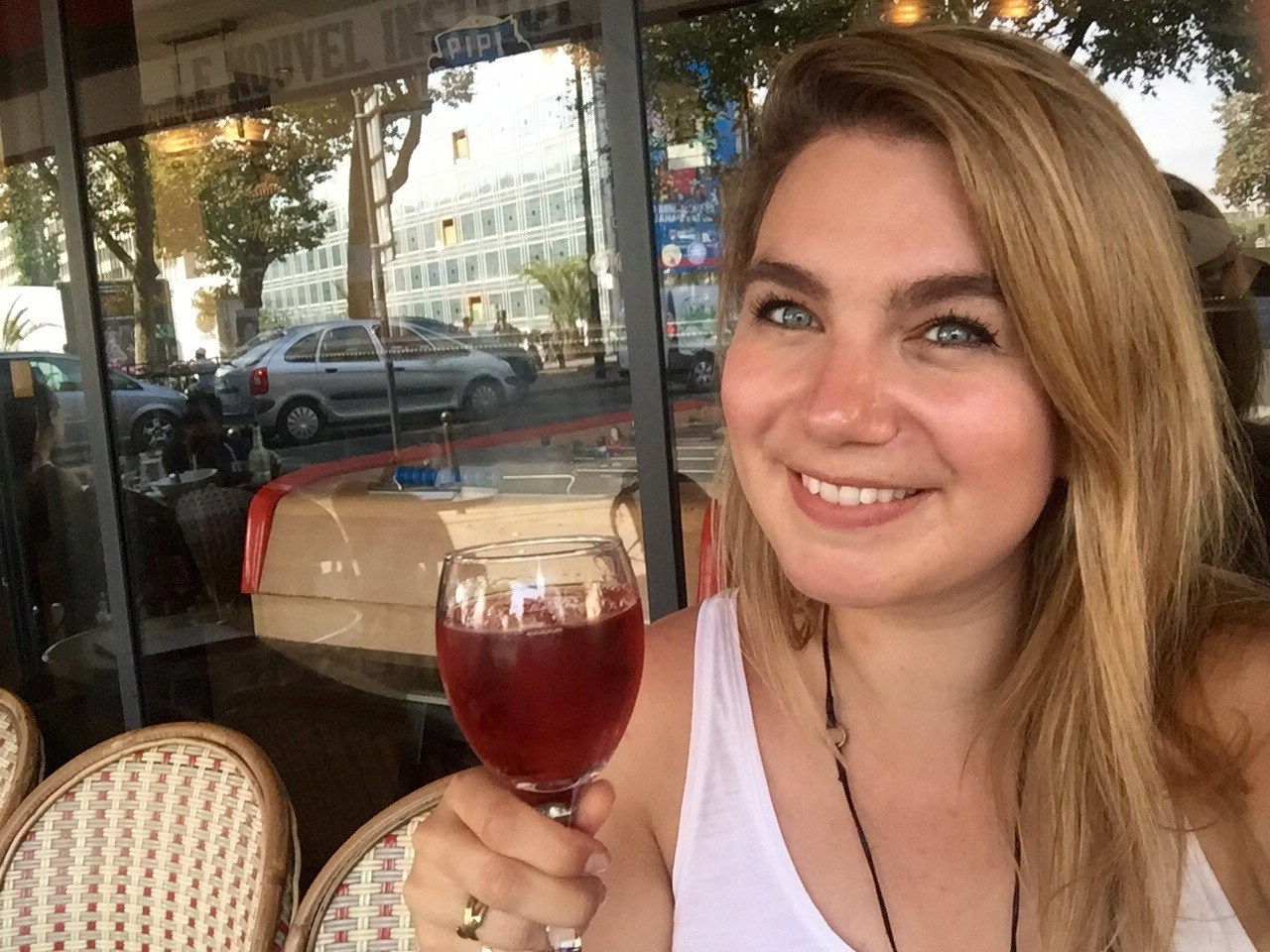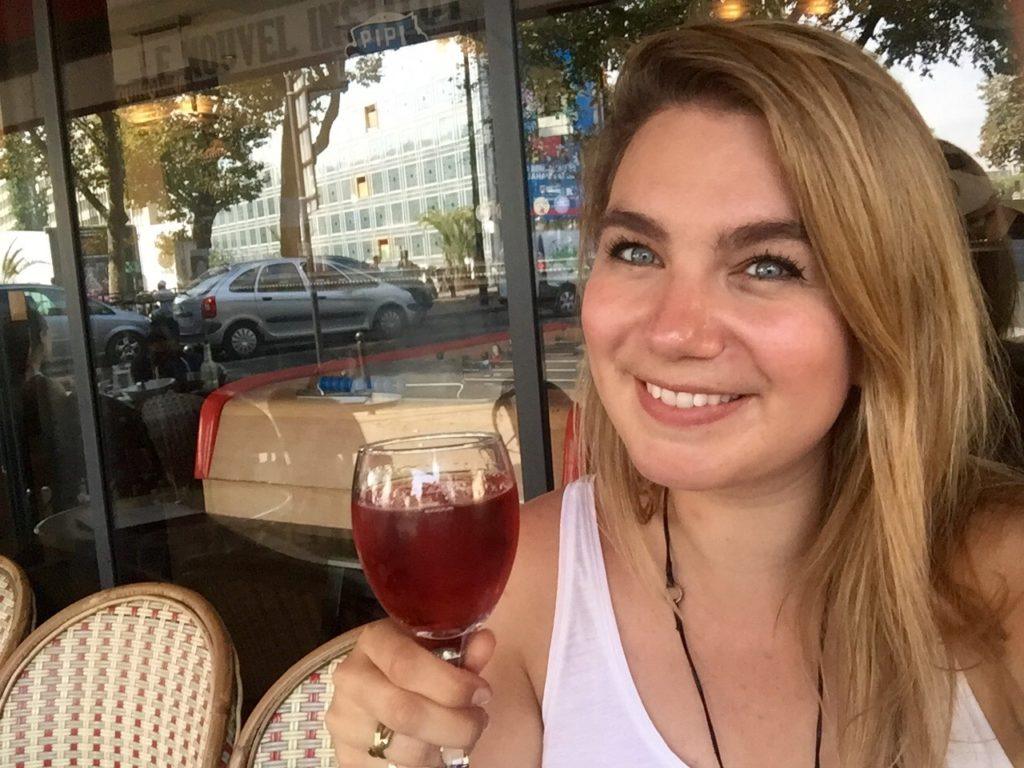 Through it all, I still had a pretty good time, though. 
Have you ever been sick while travelling? Do you carry a first aid kit with you when you travel?