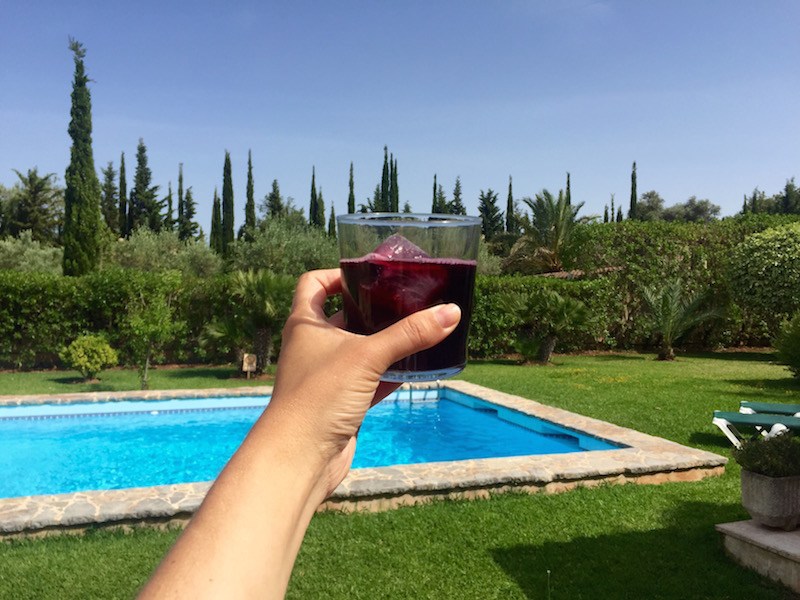 "Mallorca?" my friend Sam asked. "I don't really see you as a Mallorca type." I took another sip of my wine, laughing.
"I know," I responded. "I don't think I'm a 'Mallorca type', either. But I looked up the town where I'm staying, and it looks really beautiful and relaxing. Plus, I'm staying in a secluded villa."
"How far is it from Magaluf?" Sam laughed.
"Hopefully far, far away," I said, playfully slapping him on the arm.
***
Let me backtrack. For those of you who don't know much about Mallorca – often spelt Majorca – it is the largest island in the Balearic Archipelago of Spain, located in the Mediterranean. Perhaps you've heard of its neighbour, Ibiza. And the thing about these islands is… they're known for their partying. For their stag-dos, hen-dos, their all-night hedonism. They're known for amazing nightlife, for clubs and house music, for a really, really fun time… if that's your definition of a fun time, that is. And that's the thing – that's not my definition of a fun time. I don't want to go out and hit up clubs full of 18-25 year olds doing shots of unidentifiable liquid. I like to party, I like to dance, I like to drink, but, much as my friend Sam said, I'm not exactly a 'Mallorca type'.
But yes, you guessed it, I was completely, 100% wrong. I am totally a 'Mallorca type'. I just didn't know the truth about Mallorca, and that the paragraph I just wrote only describes a very small part of the island. The rest of the island – outside the area of Palma/Magaluf – is absolutely gorgeous, filled with sleepy Spanish villages, olive groves, and secluded beaches, and I will be writing more about my time there (and how to spend the perfect week on the island) soon. It's also home to some of the most beautiful villas I've ever seen.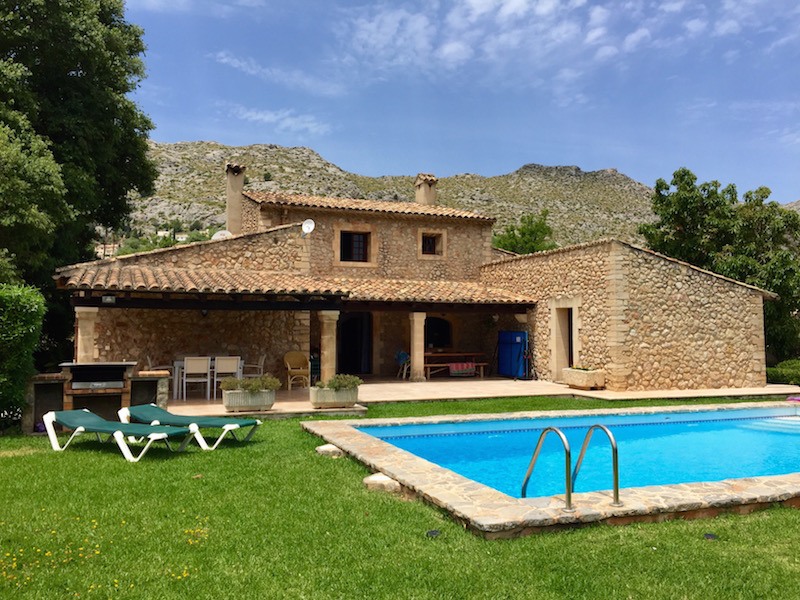 So let me backtrack even further. I hadn't really considering visiting Mallorca until Travelopo contacted me and asked if I'd like to stay in one of their villas. To stay in a villa – is there anything more romantic-sounding than that? I even wrote about wanting to do that, albeit in Cinque Terre, Italy (quite ironic, given that I've now been there twice this year already) in a post last year about my 2016 travel goals. The opportunity came at a great time, as I had wanted to take my mum on a trip for a while, and I decided that this would be a nice Mother's Day gift.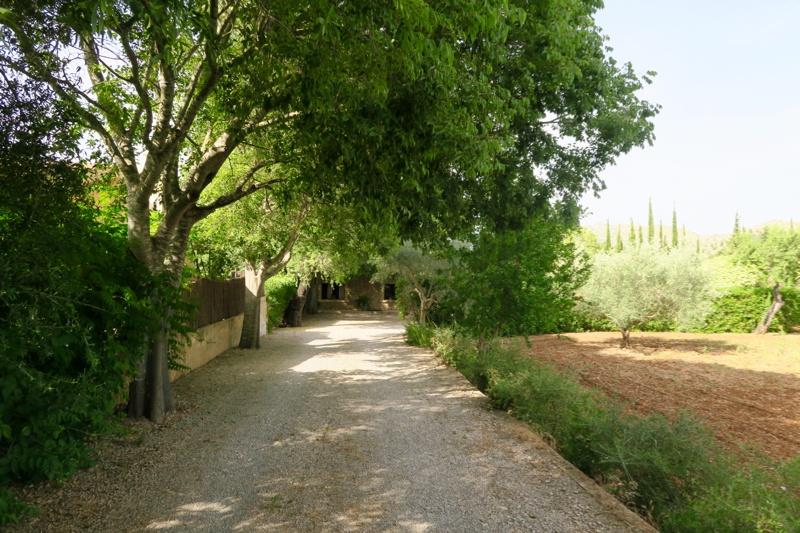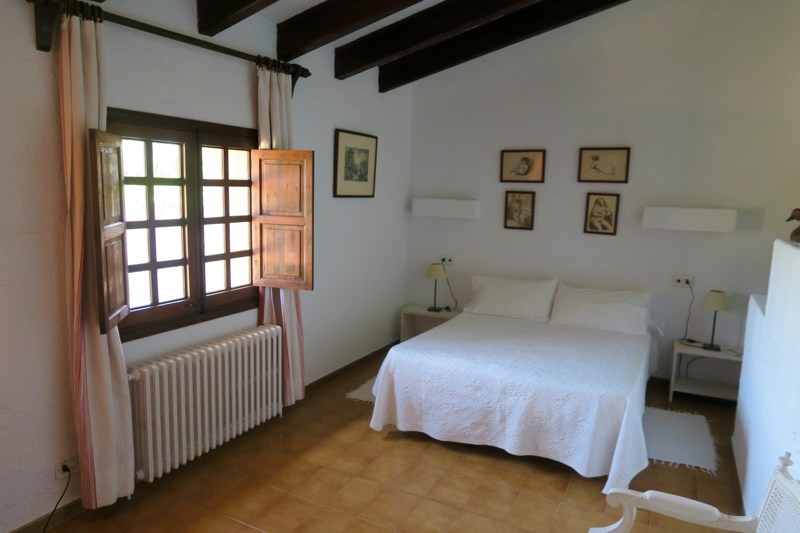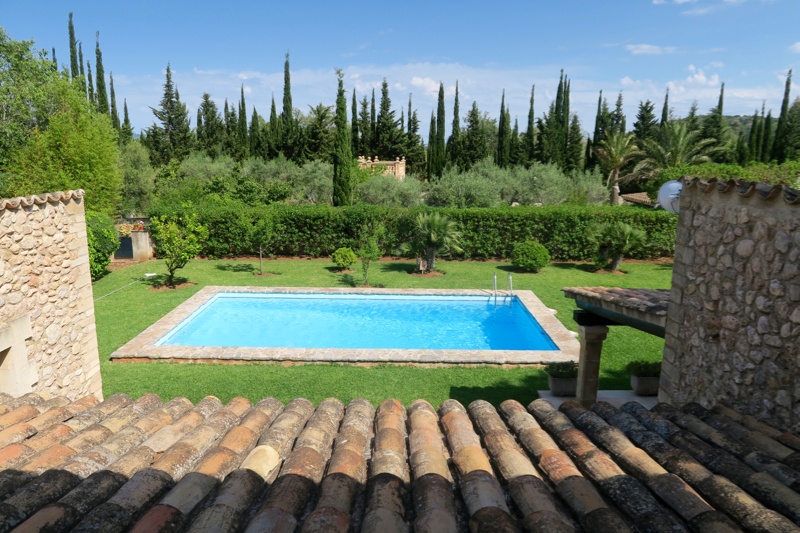 When I travel, I usually stay in hostels or boutique hotels. When I travel with my parents, we usually stay in hotels, or, like the time my mum took my family to Nicaragua, a condo or house that's rented out for the week. The villa I stayed in on Mallorca, however, was something else. Three bedrooms, all of them full of natural light, and two full bathrooms. A beautiful foyer where sometimes my mum and I would sit and read. A fully-equipped kitchen, dining room, and sitting room, although we spend most of our time outdoors. And seriously, with a pool and a yard like that, why would we spend any time anywhere else?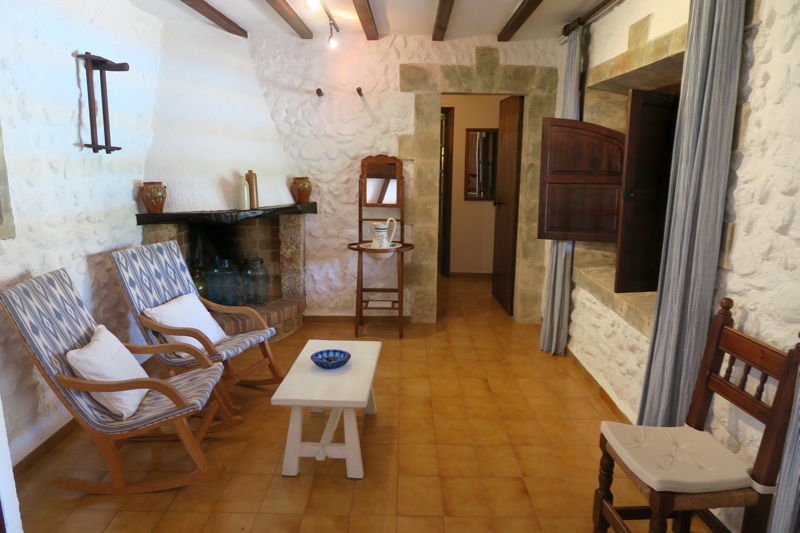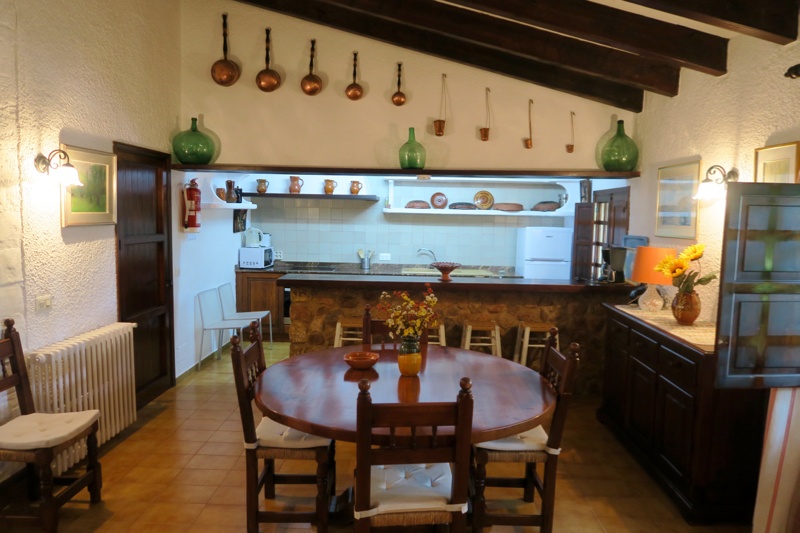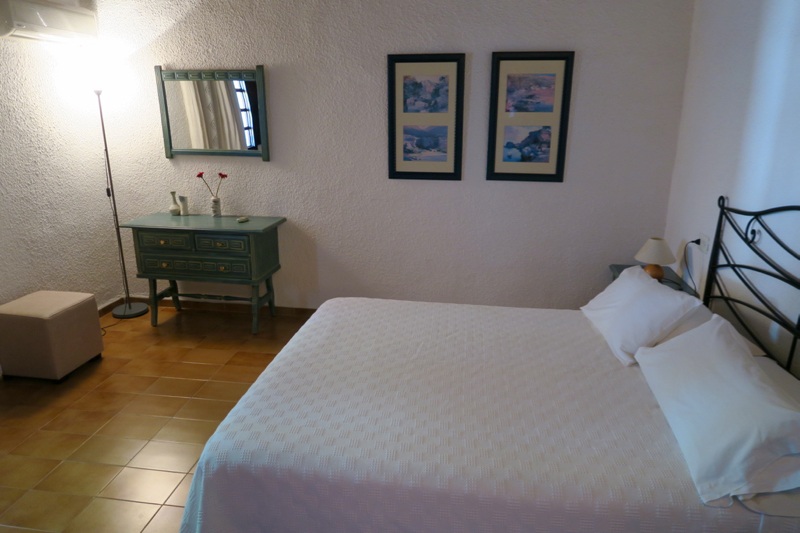 Because that's all we did. Seriously. We had these grand plans for the island, plans involving our rental car and days exploring the coast. The villa was so nice, however, that it instantly felt like home… albeit a gorgeous, peaceful home with a sparkling pool. We went through so many bottles of cava sitting by that pool, just reading, talking, lying in the sun. When I say it was the perfect holiday, I mean it – it was nothing but relaxation, good food, good wine, and laughter. While we did explore the nearby towns of Pollensa and Puerto Pollensa (both only a short drive or cheap taxi ride away), everything we wanted (and needed) was right there in the villa.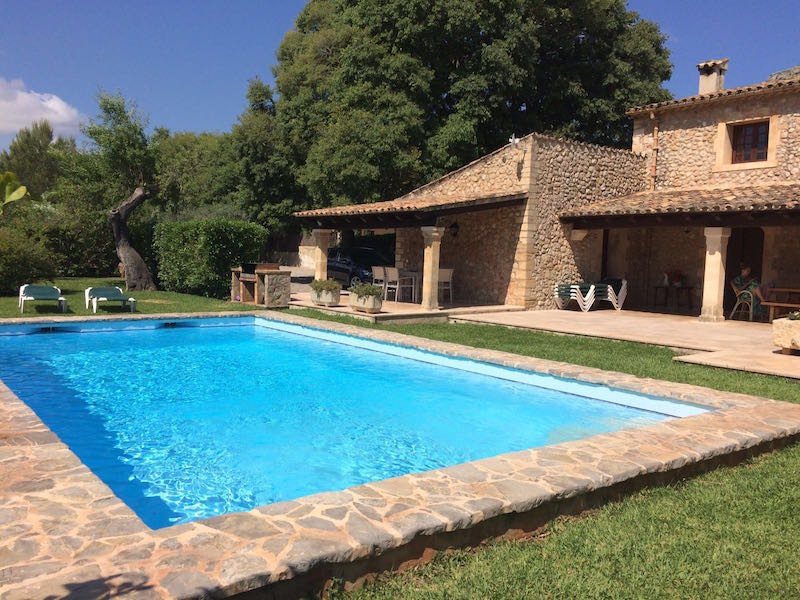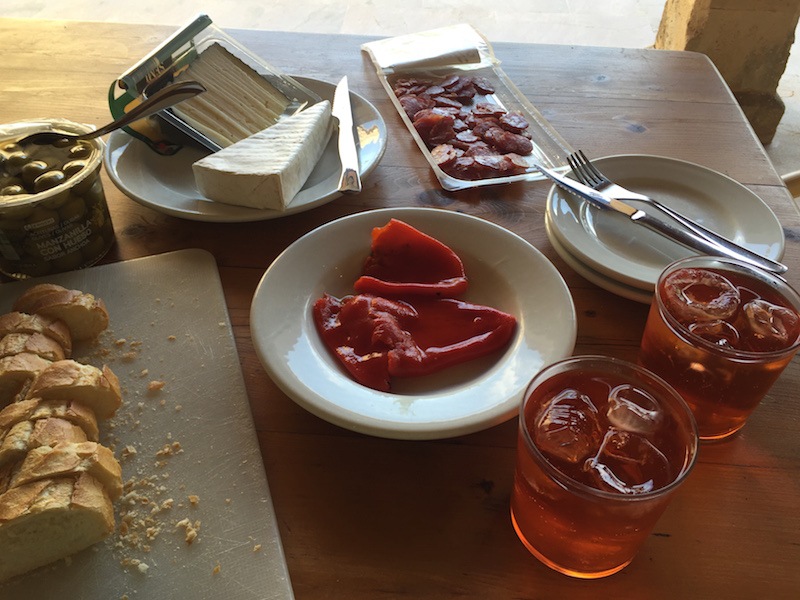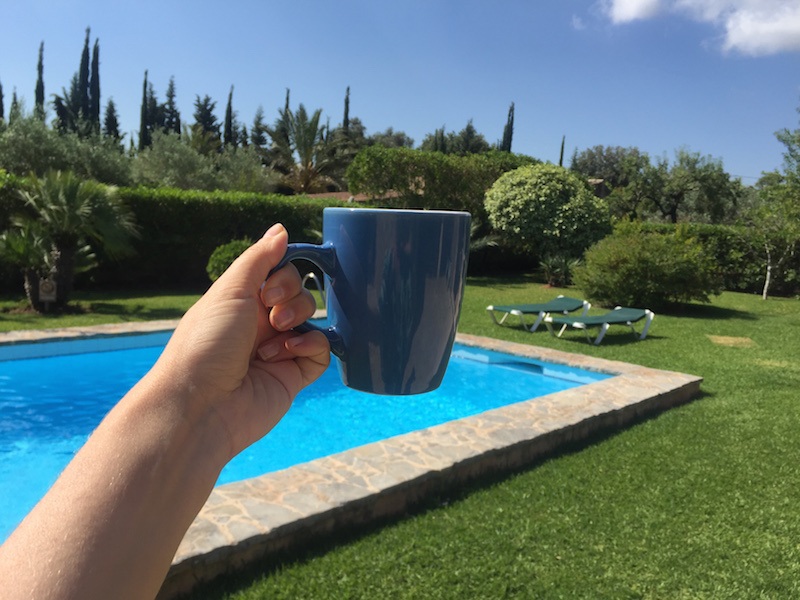 And while this may have been my first real stay in a villa, this experience has converted me. Beamed ceilings, whitewashed walls, a stone fireplace, a gated driveway, a tropical garden… it really did feel like paradise. And the price wasn't so bad either – this particular villa starts at £927 per week. Yes, that sounds exorbitant, but I broke it down… if you rented this villa with some friends (it sleeps six people), it's actually cheaper than most hostels in Western Europe and definitely cheaper than most hotels on the island, coming in at around £22 per person per night. We ended up eating out only twice, because the supermarkets were only a 15 minute walk away and we loved cooking all of our own Spanish food. I am already crafting plans of returning next year with a group of friends, spending our days in the sunshine. It turns out I really am a 'Mallorca-type' after all… the island and the beauty of our villa totally surprised me, and I hope to be back again soon.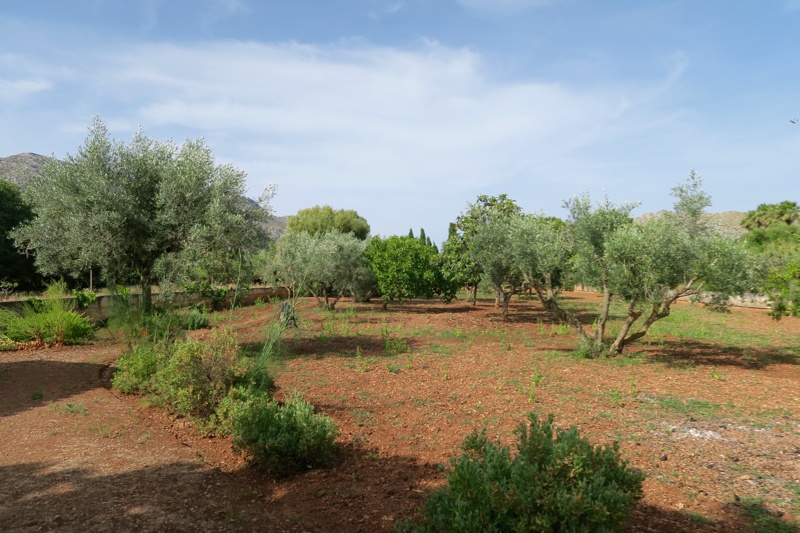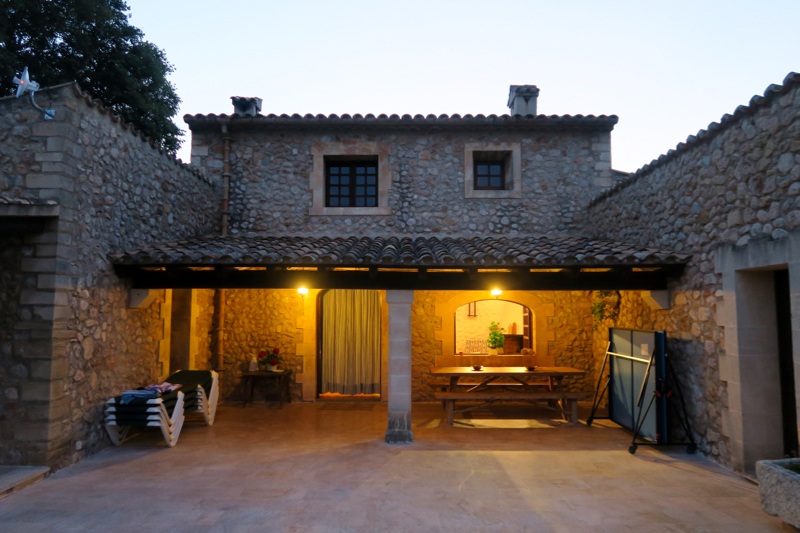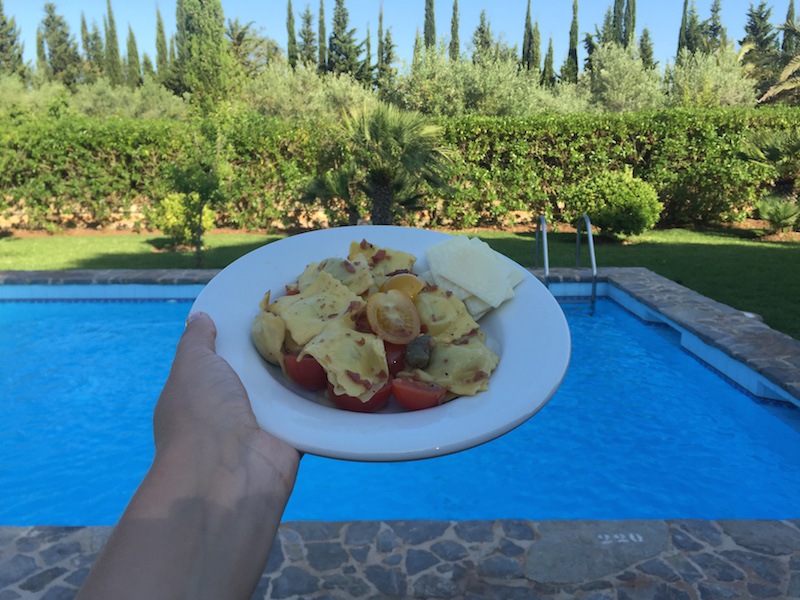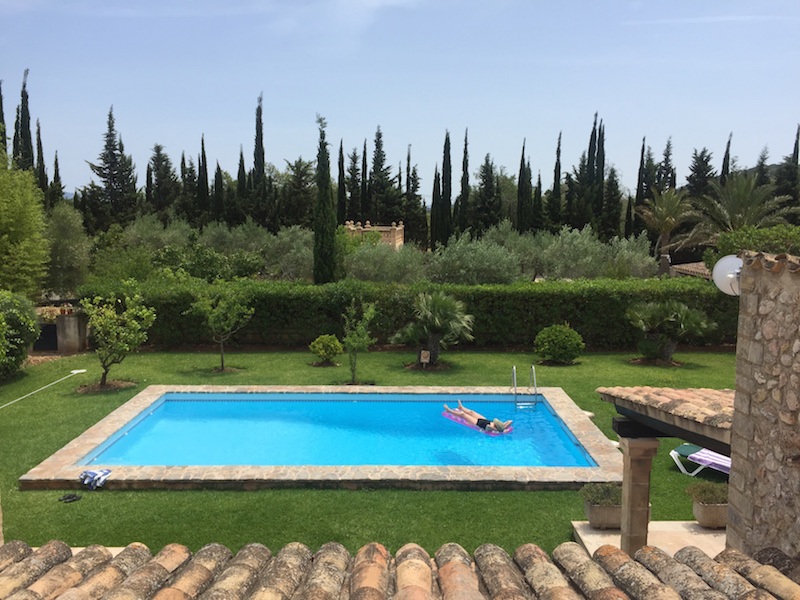 Does this sound like a perfect holiday to you, too? Have you ever stayed in a villa before?
Many thanks to Travelopo who offered me a complimentary stay while I was in Mallorca. They offer deals on villas all over Europe, if you're interested!