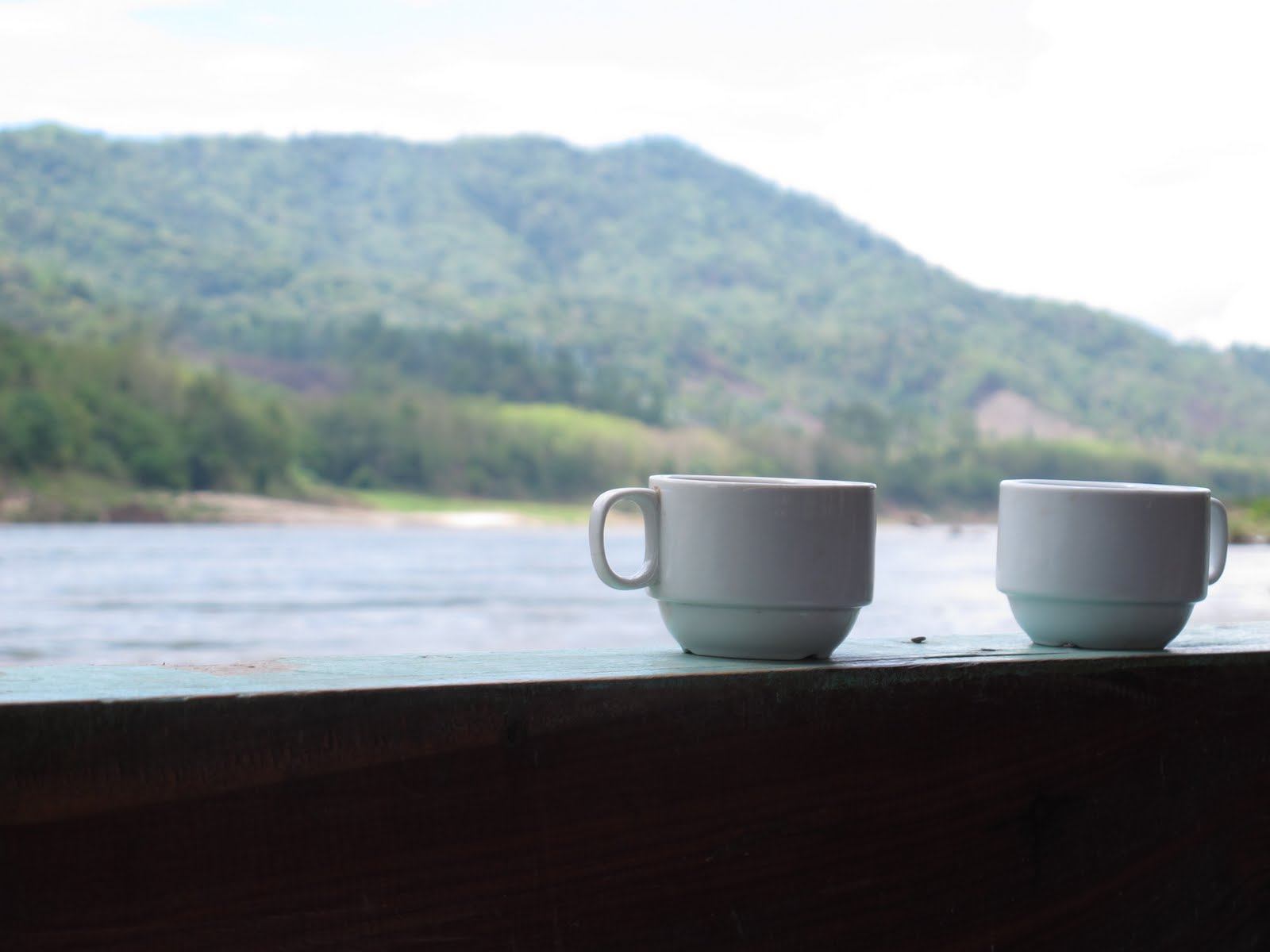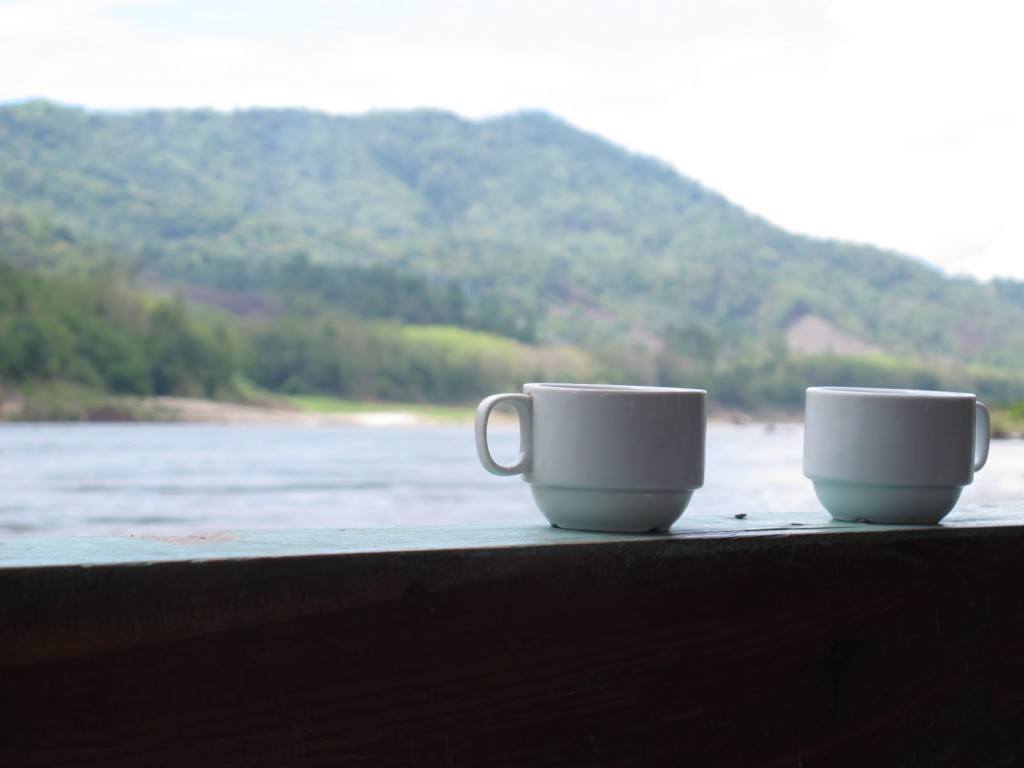 The last time I saw you, we said goodbye casually, like new friends. We were surrounded by other people, everyone hugging each other goodbye, and you and I hugged just once, brief and unfamiliar. I kissed you, a quick one, on the side of your mouth. I don't think you were expecting it.
"Have an amazing time, whatever you end up doing," I said to you, looking up. You were always one of the tallest in the group. You smiled at me, your eyes crinkling, but your mouth stayed tight-lipped, not showing your teeth. You nodded once, and turned to hug someone else, my last image of you being one of someone else's embrace.
***
In December of 2010, one month before I was preparing to go on a nine-month adventure through Southeast Asia, I went to a luncheon with my mum in Toronto. The luncheon was meant to raise money for charity, and people were raising money in a variety of ways: through auctions, through selling baked goods or crafts, or through providing a service such as a manicure or foot massage. My mum's friend Annie was doing tarot card readings in a little bedroom upstairs, and we decided to try it out. Annie was only a peripheral friend of my mum's; she didn't know anything about me. One by one she turned the cards over, made small remarks about my life and my future.
"Ah ha," she said finally. "You're going to be a writer like your mum. But I see more than that. Look at this pairing," she pointed out, explaining the significance between the two cards I'd selected being next to one another. "I see a lot of travels in your life, too. Actually, I wouldn't be surprised if you ended up as a travel writer." Again, she knew nothing about me – didn't know that I had just left Japan and finished the Trans-Siberian, or that I was planning to go back to Asia, or that I had quietly started a travel blog six months before.
"Oh, but look at this," she started pointing at certain cards that had been flipped over. "In the next year, you're going to meet two men. They're both going to be potential suitors, but you'll have to choose between them." I laughed, not only because I'm never quite sure if I believe in things like tarot cards, but also because it all seemed so dramatic.
"I'm serious," she smiled at me. "Look… the first one is going to be very pragmatic, very responsible. He's much more business-minded, perhaps a little bit… hmm. Square." I laughed again, and she smiled, too. "I don't mean that in a negative way," she went on. "I mean that he'd be a good counter-balance to someone with a more free-spirited nature. You'd be a good match."
She looked at the other cards in front of us. "But the other man, he's much more spontaneous. He's a philanthropist, too, always thinking of others before thinking of himself. Oh, and he's very tall."
"You can't possibly know that from the cards, Annie!" I laughed again, this time sure that it was all a hoax. Annie was laughing now, too.
"OK, you got me on that last one. But I still believe you're going to meet two very different men at the same time, and have to choose."
"Well, clearly I'd choose option B," I went on. "He sounds lovely." Annie chuckled, reaching out to gather the cards in front of me, shuffling them soft and slow.
***
Six months later, I had nearly forgotten everything Annie had told me. At this point, I was used to backpacking, used to living out my life in tank tops and beaded necklaces and sunburns. I had travelled mostly on my own through Hong Kong, Thailand, Myanmar, India, and Nepal, before heading back to Thailand in order to start a journey through Laos, Cambodia, Malaysia, Singapore, and Indonesia.
In Northern Thailand I met an American. He was two years younger than me, had hair that turned gold in the sun, and a subdued smile, more of a smirk than anything. We kept bumping into each other through Thailand and Laos, sometimes stopping in the street to say hello, sometimes just waving at each other from across a crowded room. It was like that in Southeast Asia – so often you ran into the same people again and again.
"He's cute," my friend Melissa said to me one night in Vientiane, after we'd chatted to him briefly in a bar that sold beer for fifty cents a bottle.
"Yeah, I guess he is," I looked at him again, animatedly talking to a group of other backpackers, the sound of heavy, tropical rain pounding on the sidewalks outside the bar. "But I don't think he's my type."
The next day I switched guesthouses. As I lugged my backpack into the new space, the American walked into the lounge. You were at his side, tall and languid, barefoot.
"Hey," the American said. "You want to join us for breakfast?" He introduced you to me, and you looked me right in the eye as we shook hands. I was instantly attracted to you.
"Sounds good, let me just drop off my bag." In my room, I reapplied some eyeliner and mascara. I looked a bit undone – messy hair, layered jewellery, my feet dirty – but I felt strong and healthy, ready for anything. I felt my very best, in fact.
Over breakfast we made plans for the day, deciding to hire bicycles to explore the city. There were wats and parks and markets we wanted to see, and we planned our routes on the paper maps provided by the guesthouse.
And for those few days, we were inseparable. The three of us would jump on our bicycles and go out into the city, sometimes sticking to the route we planned, sometimes not. We'd take turns leading the pack, each of us letting the other guide for a while, never nervous we'd get too lost. We'd stop for cold Lao beers and steaming noodles on the side of the road, sitting in little plastic chairs, sharing our lives with one another, laughing well into the night. I always made sure I was sitting closest to you. We all acted as friends, but I could tell there was something more between us.
But our time was short-lived. I was keen to travel onward to the 4000 Islands of Laos and then on to Cambodia; I had a flight from Phnom Penh to Melbourne in a few weeks in order to meet a friend. The American's plans were similar, as he, too wanted to go to the 4000 Islands, and had planned his route well in advance. But you – you had long ago decided to stay in Southeast Asia for a few months, travelling slowly and freely, until you found a place you wanted to stay a while.
"There are a few charities I'd like to work with along the way," you told us one night, sitting around a low table. Suddenly, Annie's words clicked into place.
"Oh my god," I laughed into my beer, explaining the story. There was the American – the more pragmatic one, he was always the one who carried the map, who detailed all of his expenses at the end of the day. And you – you were the philanthropic one, the spontaneous one, and hell, Annie was right, the tall one. For the past three days, we had all acted as friends, and friends only, but now I teased you both.
"Oooh, which one will I choose?" I joked, and you both mockingly put up your fists, ready to fight. But as we got back on our bicycles, you looked at me, just once, gave me just the smallest of smiles.
"You," I wanted to say. "I would choose you."
The next evening the American and I packed up; we were headed on a night bus to the 4000 Islands. You stood in the lobby of the guesthouse, barefoot as usual. There were others heading with us to the bus station, a small group of backpackers that had all become acquaintances over the past few days in Vientiane. You hugged every one of us goodbye.
When you hadn't been looking, I'd written out a small note, hidden it in your daypack.
"Come to the 4000 Islands with me," was all it said. I hoped you'd find it before we got on the bus, but as you waved goodbye to us as we headed down the road, I knew you either hadn't found it, or found it and ignored it. I hoped it was the former.
We had no contact for a few days. The American and I shared a room, got to know each other better and better, spent each moment with one another. On the fifth day in the islands, he kissed me under the moon on a quiet beach, and I kissed him back.
The next morning you sent me a message.
"I just found your note," you wrote. "I've actually been looking at a few buses to get there in the next couple of days. Will you still be there?"
I looked next to me, to the American. He smiled, reaching over to put his hand on my arm. He was a good, kind man. I had chosen him, or maybe he had been chosen for me.
I wrote you back, saying that we were moving on to Cambodia. I didn't have the heart to tell you that the American and I had gotten together.
Both of you are long gone now, home in your respective countries, still – I imagine – the same guys I met on that backpacker trail. The responsible, organised one with the mischievous smile. The generous, spontaneous one, the one who kicked off his shoes at any opportunity.
But sometimes I think back to that last night when we all sat around the table together, our laughter ringing into the night air, and wonder, just for a moment… what if?
The Last Time I Saw You is a series of love letters to people I meet on the road (or sometimes right at home). To read more of these stories, click here. Please note that some of the details in this story have been changed to protect the identities of these people.