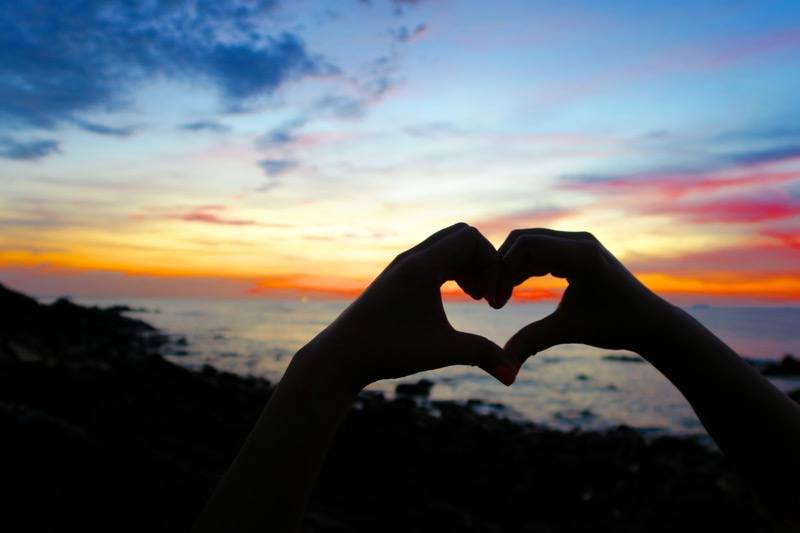 Like me, you've probably been really, really frustrated lately. It seems you can't go online without seeing the latest tragedy, the latest mass killing, the latest senseless act that leaves innocent people dead. Every time it happens – and it happens far too often – I try to wrap my head around it, try to understand why people want to hurt other people. And, of course, I simply can't understand, which I'm sure you can't, either.
I wrote a post in March after the attacks in Brussels called People Are Good. In it, I talked about remaining positive in the face of fear. I wrote, "I truly believe that, as a whole, we are good. Life will go on even in the wake of tragedy, so let's choose to live our lives with happiness and with hope instead of with fear of one another. Let's continue to laugh with each other and love one another, and let's continue to learn from each other, too. Through travel and cross-cultural interactions, let's remember how wonderful this planet really is. Let's remember that people are good."
I try to remain positive every day, and to remind myself that the majority of the people on this planet do not wish harm against one another. But fuck, it's difficult sometimes.
It's difficult when you hear about a person with so much hatred inside him that he feels the need to fire a semi-automatic rifle into a crowd of people dancing, that he feels the need to detonate a bomb strapped to his chest while surrounded by families doing their daily shopping, that he feels the need to wield an axe on a train of commuters just trying to get home, that he feels the need to drive a truck through a busy street filled with children.
It's difficult when you hear about young men being shot just for reaching for their wallet.
It's difficult when you hear about casual post-Brexit racism happening in your own neighbourhood, to your own neighbours.
And I sit down, and I read all the news articles I can, and I debate whether or not hashtag activism is insensitive or not, and I talk to my parents about it, and I talk to my friends about it, and then I just feel hopeless. I feel like there is nothing I can do.
But, in a way, I suppose there is something I can do, and something you can do, too. I can travel. We can travel.
Maybe you're rolling your eyes right now. Like, yeah yeah, I'm sure your beach holiday is really going to solve all of the world's problems, you selfish idiot. But in a world where the media tells us that we should fear each other, perhaps the only way we're going to solve anything is by actually meeting each other and realising how much of that fear is unsubstantiated.
Will it solve all the world's problems instantly? No, of course not. But the majority of avid travellers I've met over the years are open-minded, inquisitive, and kind. They want to learn about the place they're in, and they want to interact with the people who live there. The cowards perpetrating these heinous acts (not to mention a few politicians) want us to stay home; they want to incite fear in us, and to make us hate one another, and to close our minds and our hearts to one another. They want us to build up walls, to create a fortress of fear and uncertainty. They want us to judge someone on the basis of their skin colour, their language, their religion, their name. They want us to fear – and to hate – anyone who isn't just like us.
Travelling is the opposite of all of that. Travelling forces us to interact with people who look differently, talk differently, live differently. Travelling makes us appreciate those differences, empathise with them, and understand why tolerance and respect for one another is an absolute necessity. It makes us talk to people we may never have met otherwise, makes us realise that the majority of people in the world are good, helpful, and kind-hearted.
Again – the only way we will combat hatred and intolerance is by actually speaking to one another and learning about each other. And if you're unable to travel or don't want to travel, go out in your own city and try to do the same: talk to the person in the queue next to you at the supermarket, talk to your taxi driver, talk to a barista, volunteer in your community. Just say hello. Sometimes that's all it takes to break down barriers. Life is indeed short, and so let's spend our lives trying to share as much good and as much love as we can. Let's make our lives full of tolerance and acceptance, because if we don't have those, we have failed as a human race. And I, for one, refuse to throw in the towel.
I truly believe that travel can be an act of support as well as an act of defiance in the face of those who seek to create terror. I've said it before and I'll say it again: I am not going to stop travelling, and I hope you won't either.
Where are you going on your next adventure?