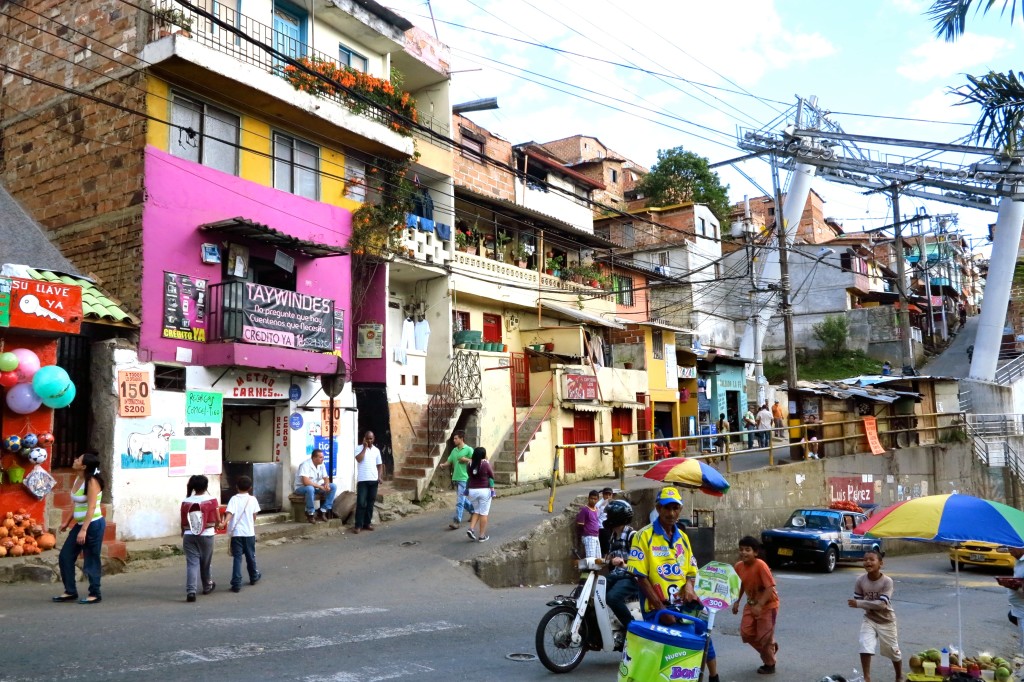 I've mentioned many times that Colombia is one of my favourite countries on earth. I didn't know what to expect there before I arrived, but ended up spending nearly six weeks, spread out across the country in Cartagena, Santa Marta, Taganga, Tayrona National Park, Medellín, Guatapé, Cali, Salento, Popayán, Silvia, San Agustín, and Ipiales. One of my favourite big cities in all of South America ended up being Medellín.
Medellín has had a terrible reputation in the past – due to the drug cartel led by the infamous Pablo Escobar, it was once dubbed the most dangerous city in the world. Thousands of innocent civilians died in the 1980s and 1990s due to the business of cocaine. After Escobar's death in 1993, however, the city started to get back on its feet, and over the past two decades there have been humongous changes. It is not a city totally devoid of crime, but crime rates have fallen in huge numbers, and I for one felt safe in its streets.
Now, as the second biggest city in Colombia, it is a city of beauty and culture; surrounded by mountains, it offered us blue skies and green landscapes. Although we only had a few days there, we filled our days with as much as Medellín could offer. There are many things to do in Medellín, but here are just a few of the things we enjoyed. If you're looking for a city with tons of things to do, amazing nightlife, and incredible coffee, look no further than Medellín. I would love to go back!
1. Attend a football match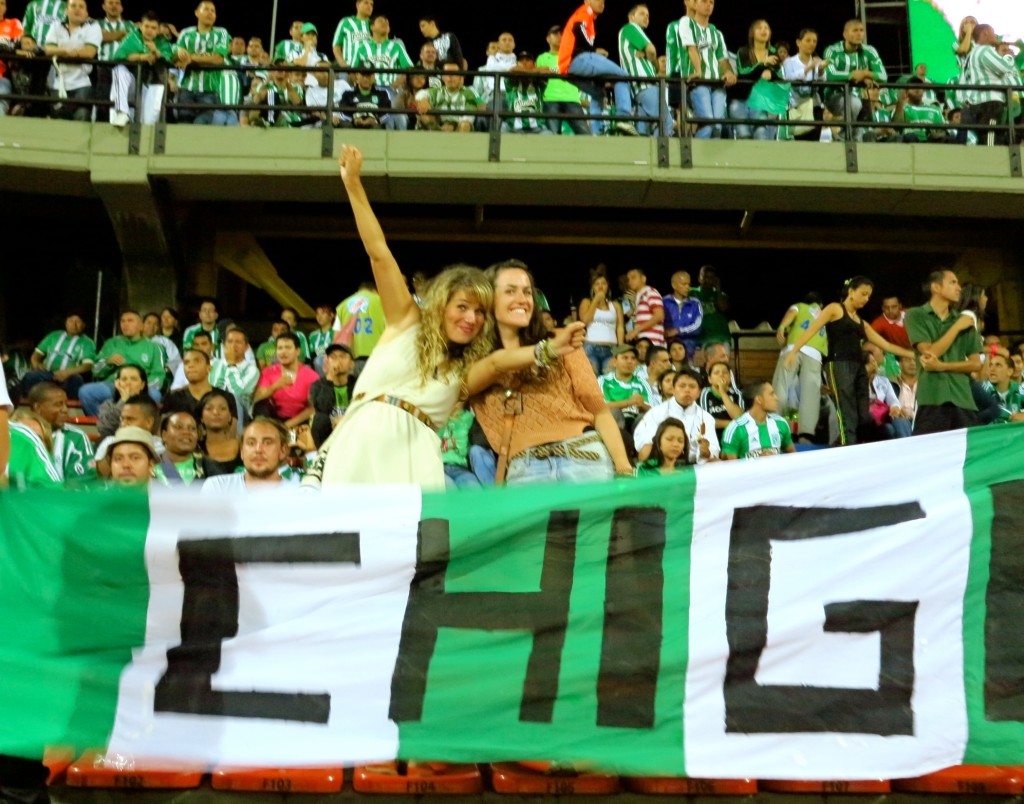 Like most of South America, Colombia is a country often defined by football. Its citizens are extremely passionate about the sport, and during matches it seems that every person is glued to a TV screen or radio, following every move made. Kerri and I decided that we should join our hostel (Black Sheep hostel, which I'd recommend) for a match. It was my first time at a sporting event in South America, but not my last; I'd attend a Bocas game in Buenos Aires later on that year.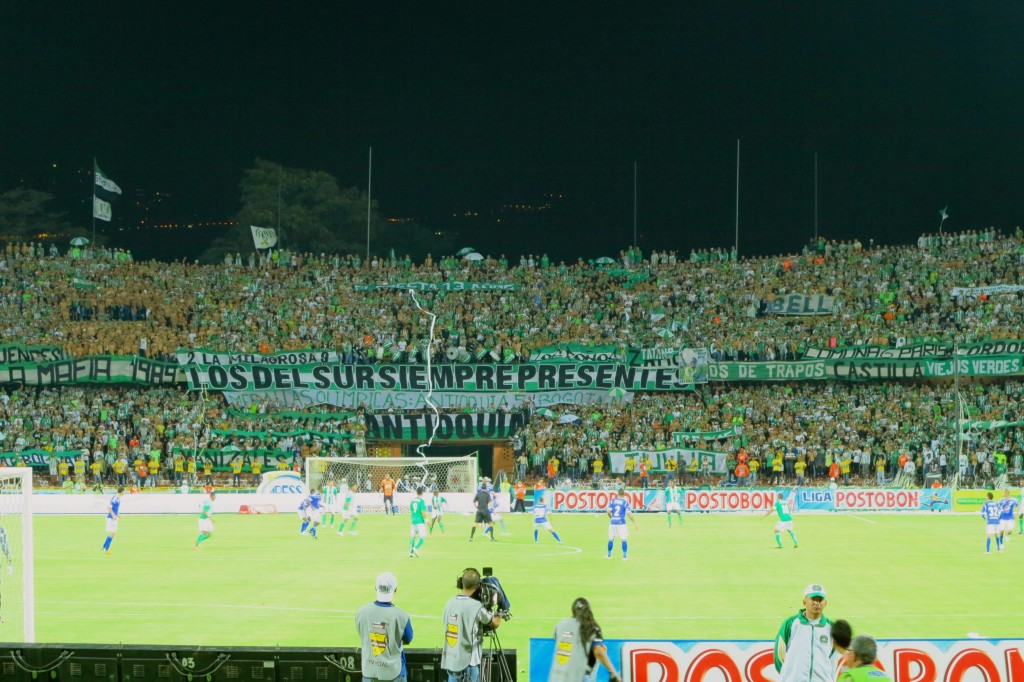 The air was tense, as I imagine it always is. We sat with Atlético Nacional fans; they are apparently the most popular club in Colombia, although to be honest I was just happy to be there. We had to be separated from the rival teams' fans by what looked like SWAT guards; hundreds of men and women dressed in full-blown combat gear and shields lined the stadium. If a fan of the rival team wanted to leave the stadium, they'd have to be escorted out by these guards, though that didn't stop other fans from throwing cups of water on them, spitting on them, and hurling insults. All of the rival fans had to leave ten minutes before the match ended as to avoid fights.
While I do not condone this level of fandom or hooliganism, I have to admit it was a fascinating thing to see. On top of that, it was really fun watching the football. All in all we had an incredible time, we felt totally safe, and I really felt we got to see an interesting side of Medellín's and Colombia's culture.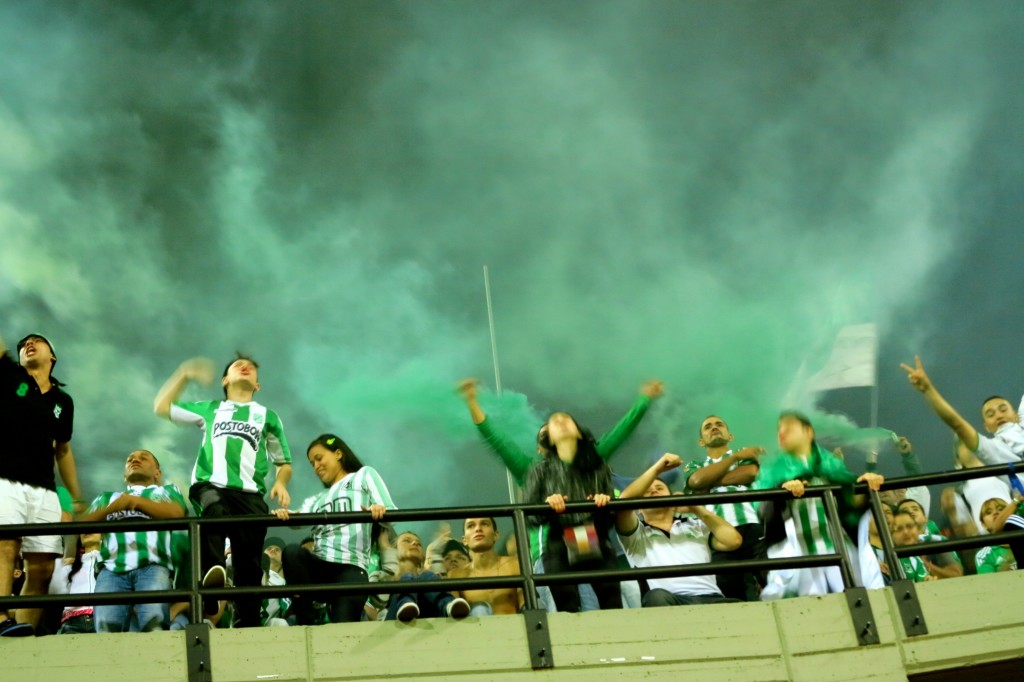 2. Visit Botero Plaza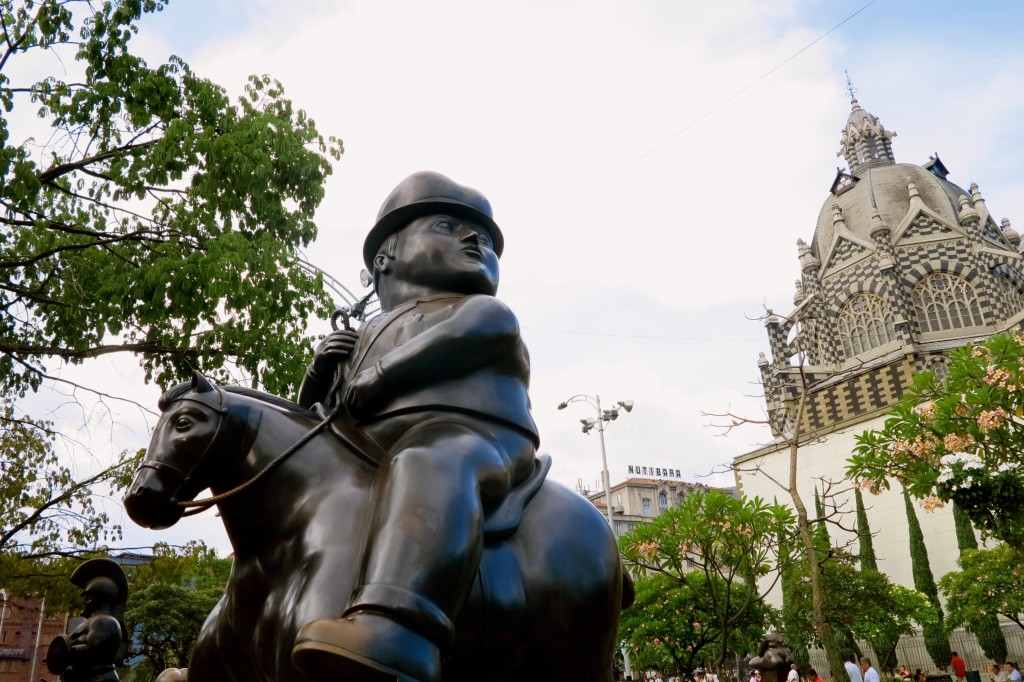 I've written about this before, so I won't say too much here, but I believe that every visit to Medellín should include a stop in Botero Plaza. Botero's statues are very distinct, with disproportionate features and exaggerated expressions. He once called himself the "most Colombian of Colombia artists." Make an afternoon of this visit; wander around, grab some ice cream or street food, and just take in all of the incredible pieces of art. Whether or not you like Botero's style, you can surely agree that it is a sight to behold.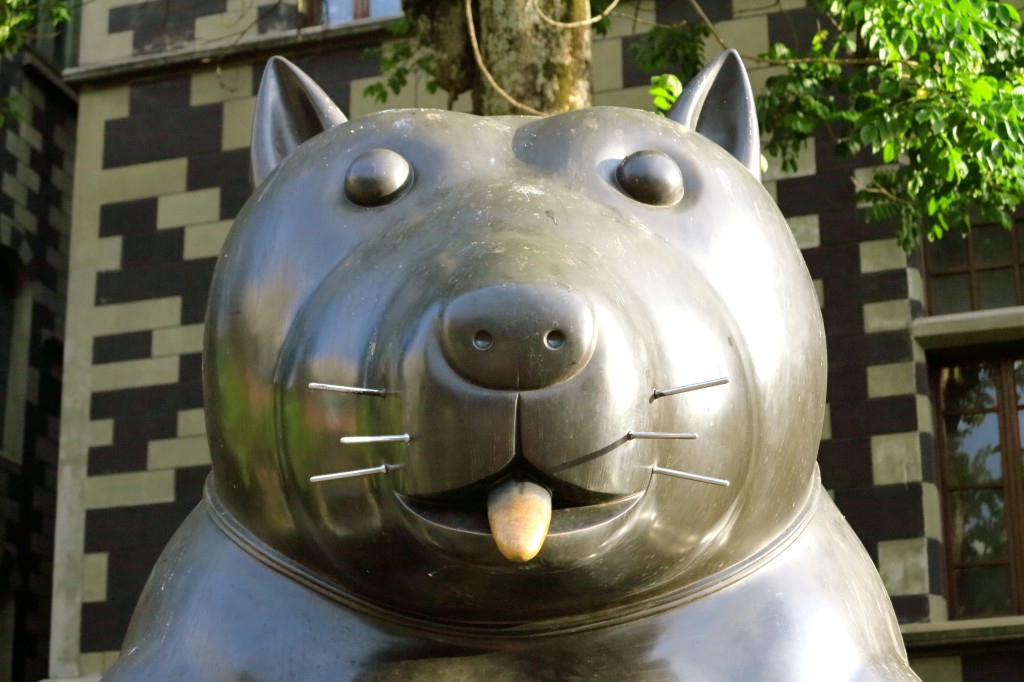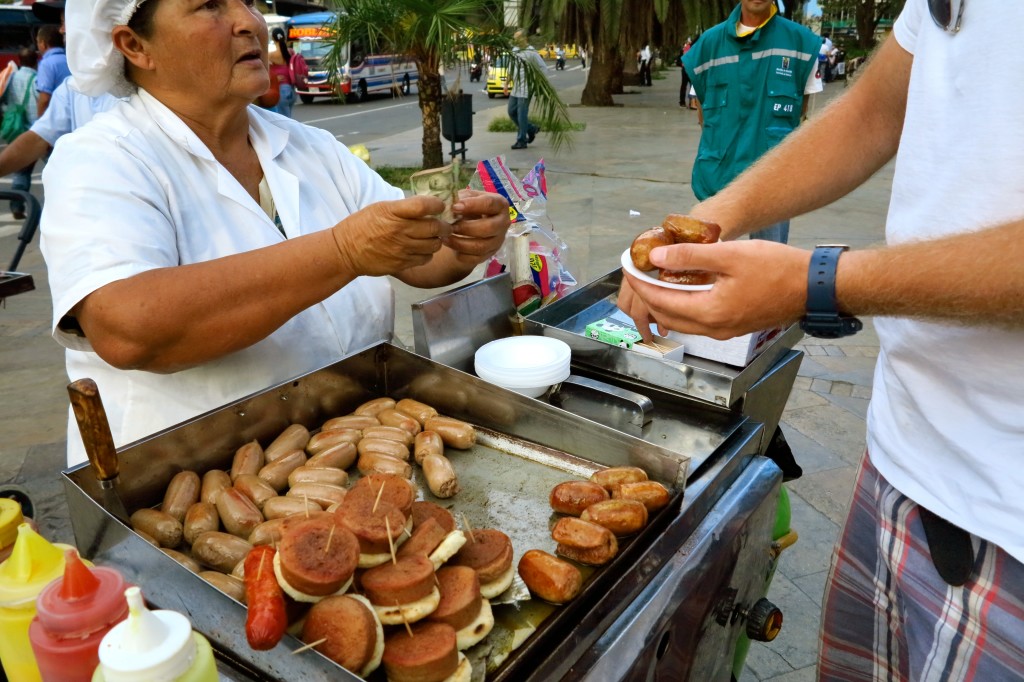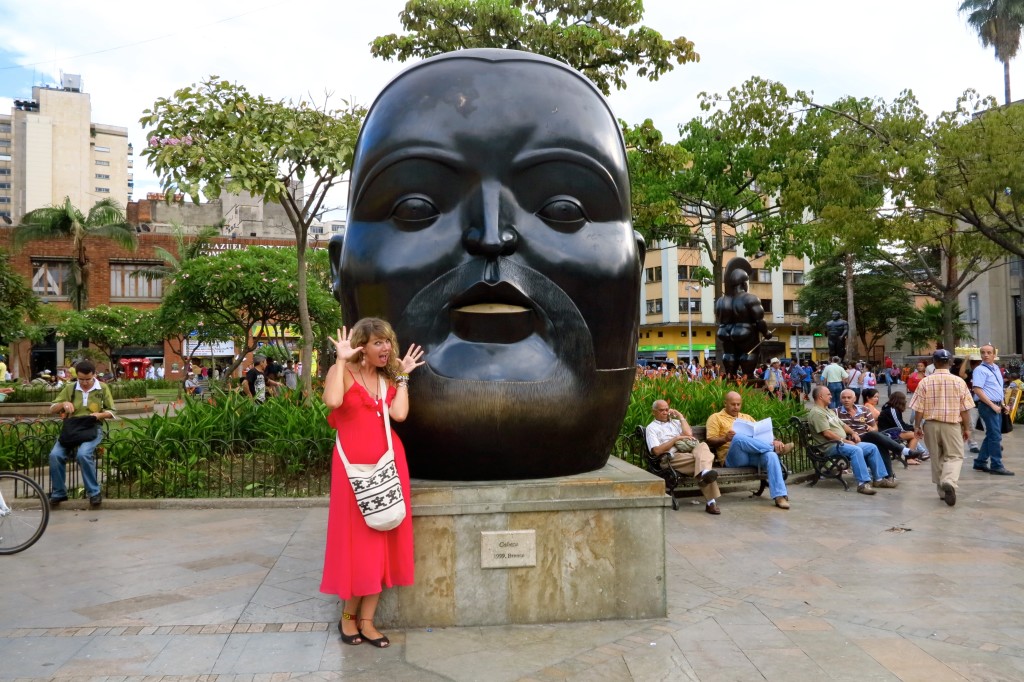 3. Ride the Metrocable to Arví Park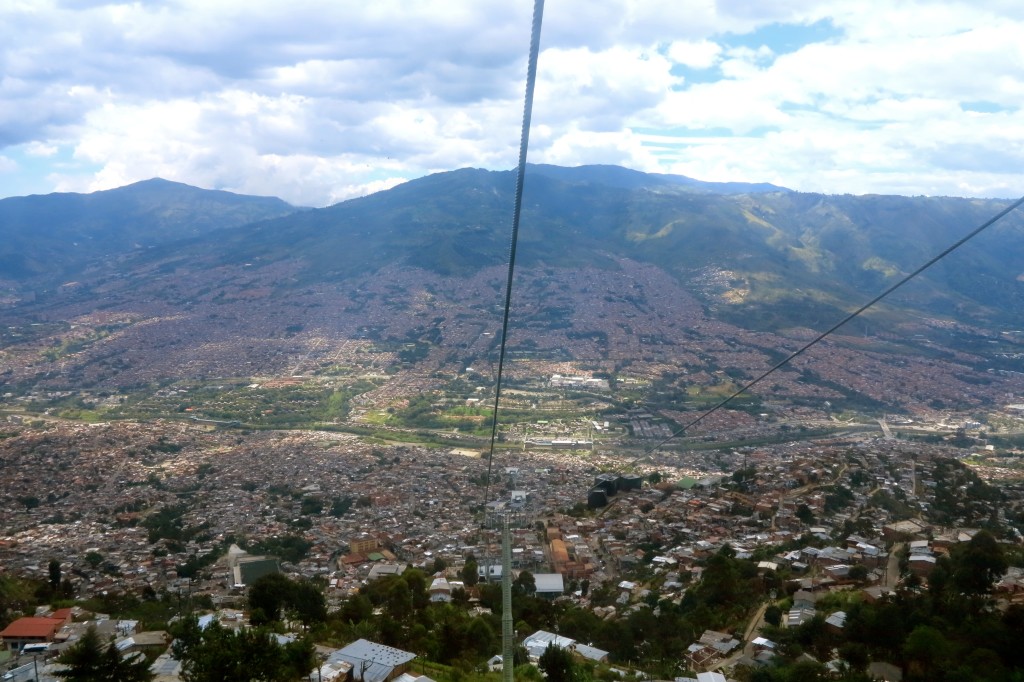 The Metrocable has been around for about ten years in Medellín, and it helps people reach some of the least developed suburban areas. However, you can ride Line L from Santo Domingo Savio station to Arví Park for only a few dollars; this not only allows for stunning views of the city, but leads you to a lovely little park to explore. There are lots of hiking and bicycle trails there.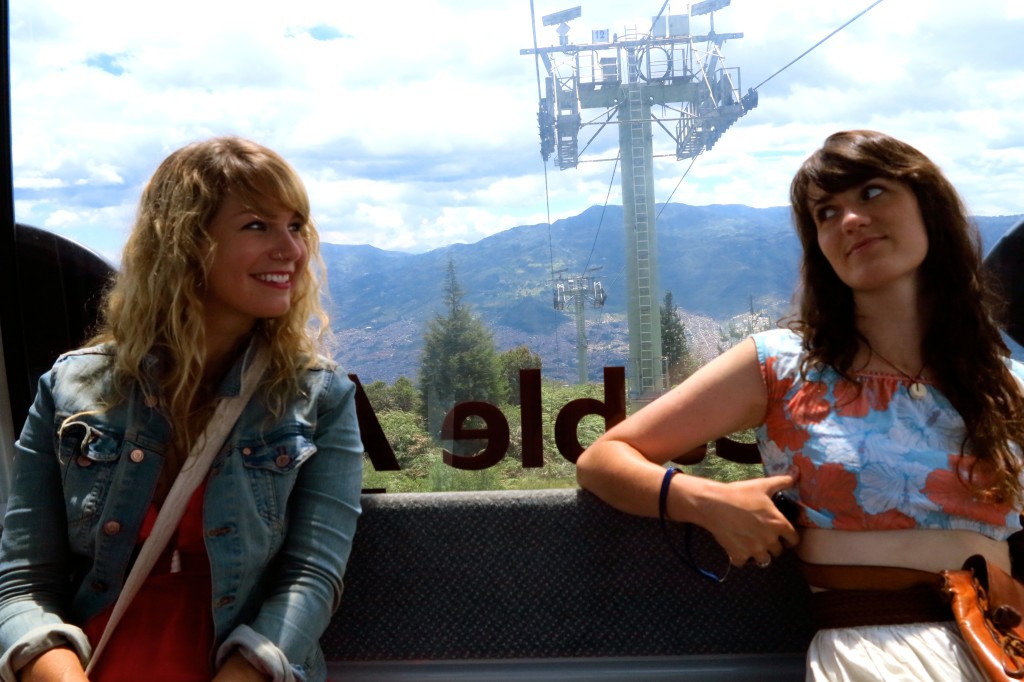 Kerri looks fed up with me at this point
4. Do a Pablo Escobar tour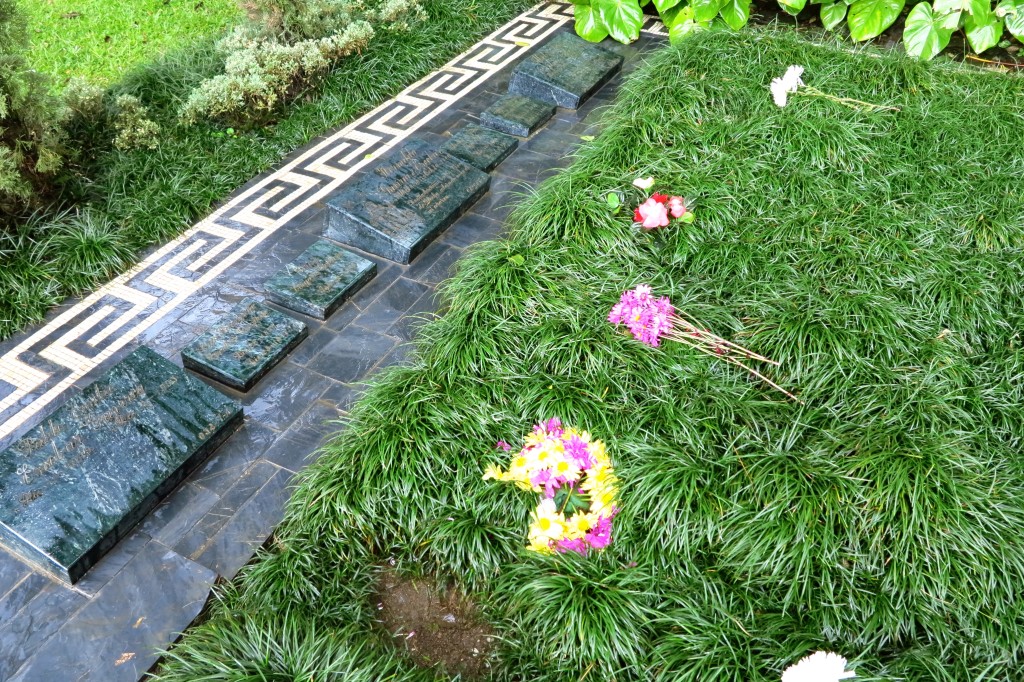 There is no denying that the Escobar family had a huge impact on Medellín. I wanted to find out exactly what happened, and how the city was able to bounce back, so I took a half-day tour (there are many options around town, and most are not too expensive). I really recommend taking one of these tours; the guide was extremely knowledgeable, and we were taken to many monuments around the city (including Escobar's grave, which citizens still regularly lay flowers on). It's a great way to find out about the city and about the tragedies it witnessed.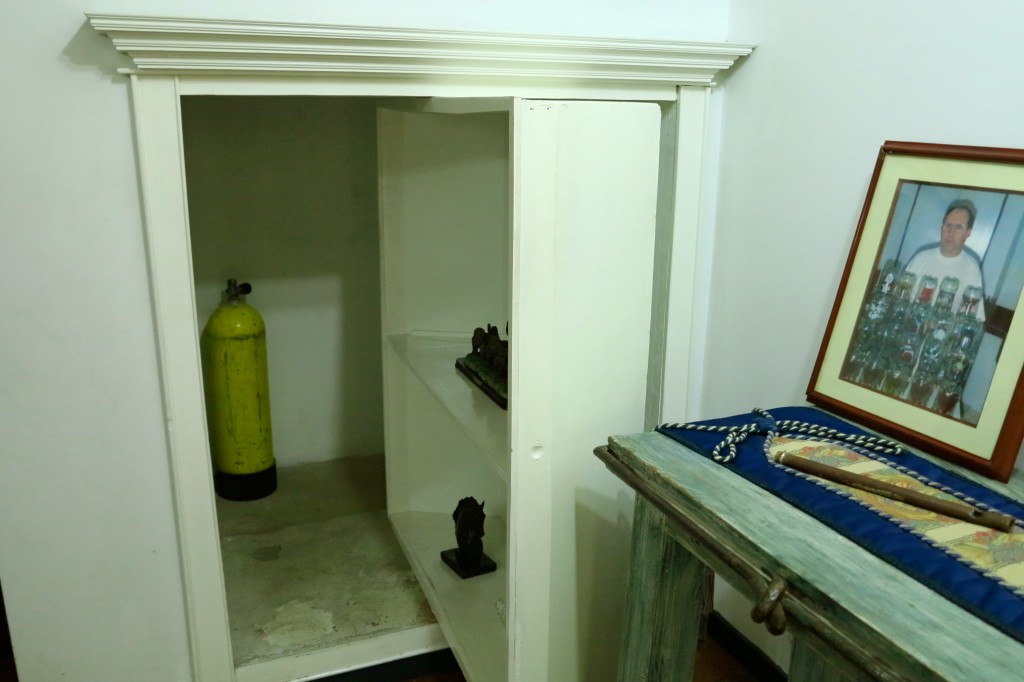 Inside Pablo Escobar's house – a secret room to hide in
5. Head out on the town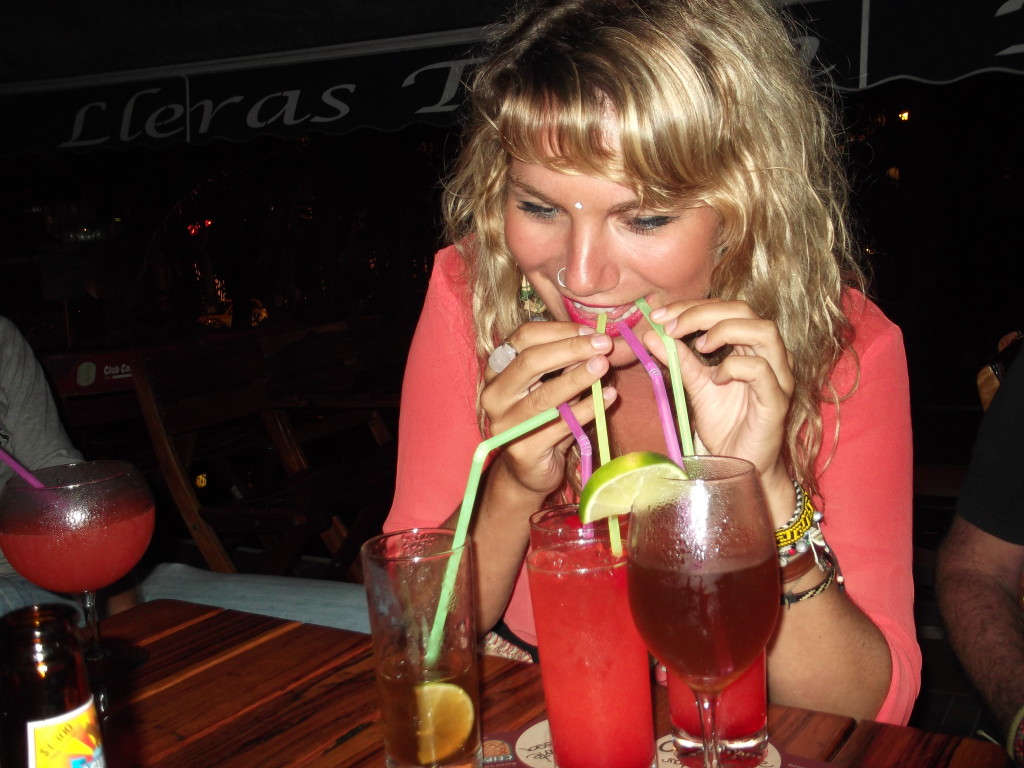 Um, I would suggest only attempting one drink at a time
Colombia's nightlife is insane. I can only think of a few other countries where I consistently had incredible nights of dancing, partying, and hanging out with the locals. That's the thing about Colombia – everywhere I went, I felt that we were included in the fun. It didn't feel like just a group of backpackers going out together and staying in a little bubble. Although we only went on a couple of nights in Medellín, the nightlife there was no different to the nightlife we encountered in Cartagena or Cali. I recommend the Zona Rosa (the main nightlife district) which is called Parque Lleras; head there for salsa and other forms of Colombian dancing, too. Although it is a relatively safe area, make sure to take taxis home at night, and never take out anything with you that you couldn't lose. I only ever took cash and my "party" camera – no mobile phones, credit cards, or passports.
6. Take a day-trip to Guatapé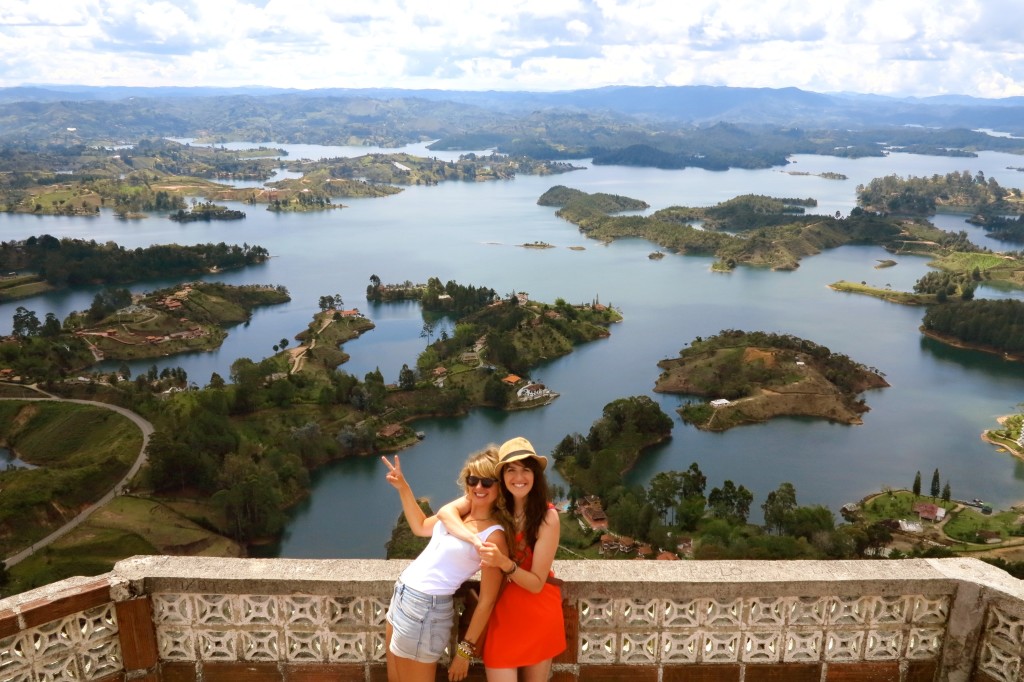 Okay, actually I don't recommend this at all. Guatapé was so lovely and so fun that I would recommend going for a couple of days minimum (click that link for another more informative blog post I did about it). However, if you are really strapped for time, a day-trip it may have to be. This place is gorgeous, and the town itself is very cute and colourful. Make sure to climb to the top of El Peñon rock to take in all of the amazing views. As it is about 2.5 hours from Medellín, make sure to leave very early in the morning (there are many tour companies that offer visits, or ask your hostel or hotel for help planning the best route).
Have you been to Colombia / Medellín? Does it sound like a place you'd like to go?