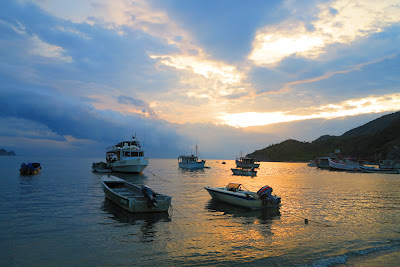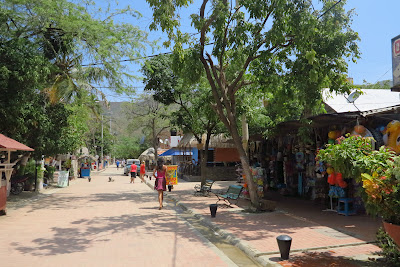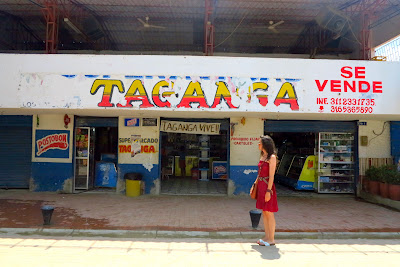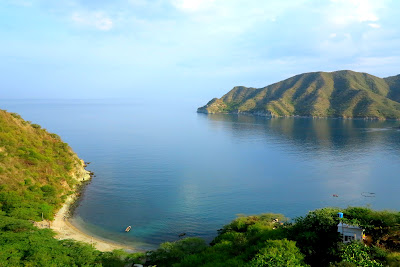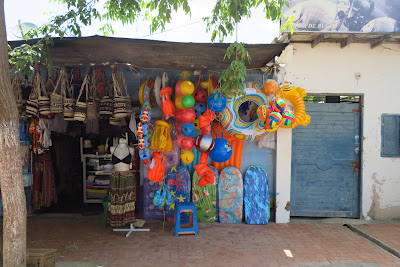 Taganga, Colombia
Taganga is a sleepy little fishing village on the Caribbean coast of Colombia, famous for its diving and its proximity to Tayrona National Park. There isn't much to do there, save drink lulo smoothies and sit on the beach and eat fresh fish, but it is my kind of place; I easily could have stayed another few days, if not a week. The people are friendly, the beer plentiful, and the waters clear enough to spot octopi, angel fish, and blowfish the size of small children.
We went diving with the same shop every day, we ate at the same restaurant every day, we walked up and down the same beach every day. But, for all of that monotony and routine, I was blissfully happy. It's strange sometimes, the science of why we fall in love with a place, but once in a while a city or a town just feels so much like home. In fact, all of Colombia feels that way to me.
I'm now in Medellin, a big city that is thankfully cooler than any other place I've been in the past three and a half months (and home to my first hot shower in as much time). It's flashy and slick, but beautiful and vibrant, and there is much sightseeing to be done in the next few days before heading further south.
There are tourist shops everywhere selling the same bag, the ones that proclaim, "Colombia, Te Quiero." And you know, I might just buy one.