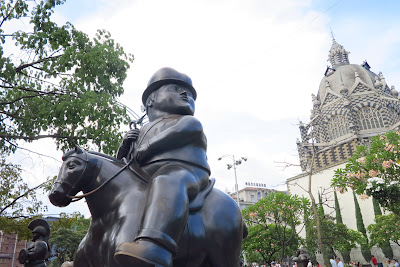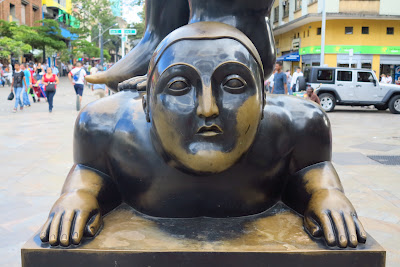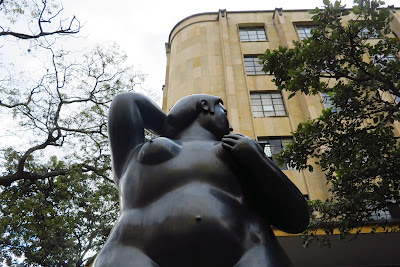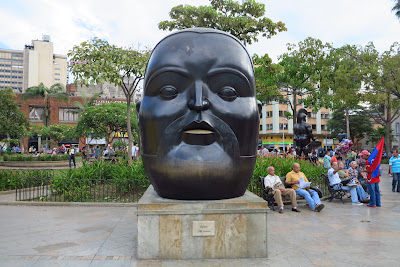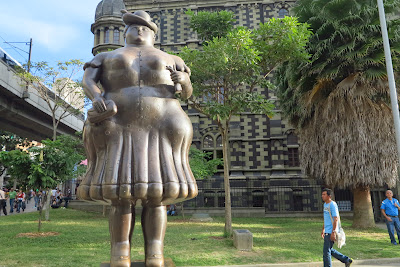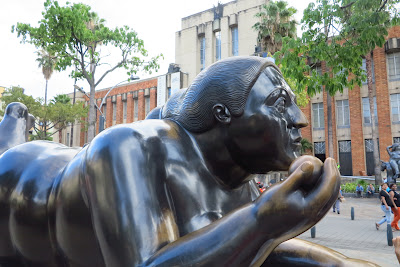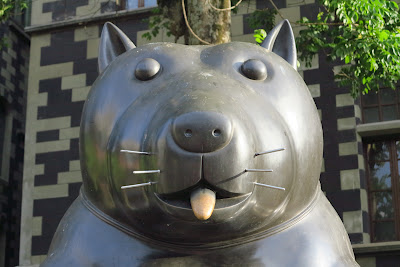 Medellin, Colombia
Yesterday we spent the day taking the cable car high above the city of Medellin. After a walk through the forest and too many photos of the city itself, we stopped off at the Plaza Botero to see some of the artist's work.
Fernando Botero, one of Colombia's most famous painters/sculptors, is renown for his exaggerated style, his almost grotesque depictions of the human body. Working mostly with bronze or with a paintbrush, one of his most known pieces is his depiction of
the death of Pablo Escobar
, which highlighted the violence so prominent in the country in the 80s and 90s. Botero's work is outlandish and loud, round and surreal, and he once called himself the most Colombian of Colombian artists. I loved the disproportionate bodies, the overdone faces, the over-sized animals, and walking around to see his work was a highlight of my visit to Medellin.
To get to the park, take Medellin's main metro line to the Parque de Berrio stop.