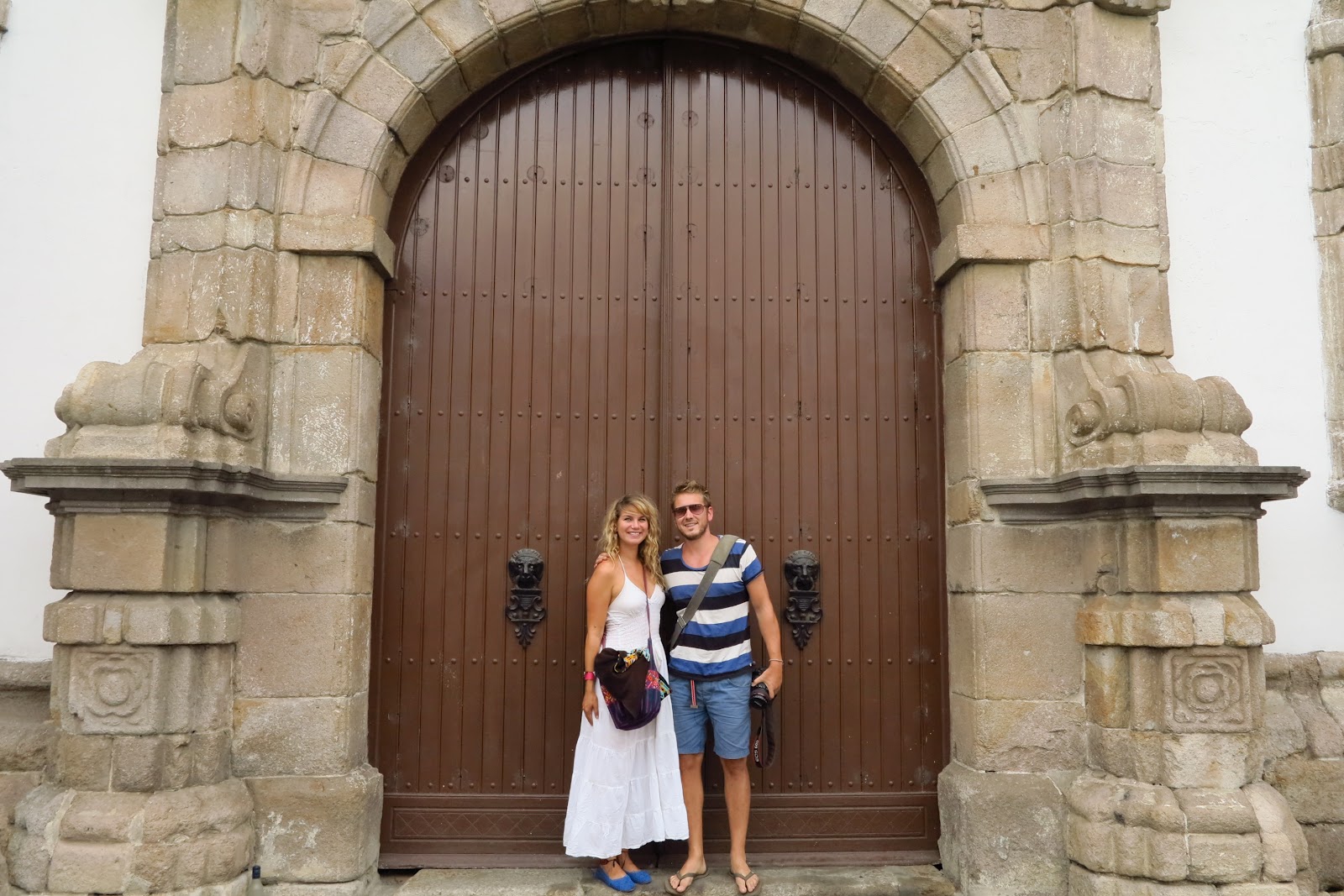 Popayan, Colombia
That's a photo of me and my new friend Pie, from Amsterdam. We met in Cali, although, after talking about our past travels, we realised we were also in Medellin and Salento at the same time. In fact, Pie and his friend Rutger are behind Kerri and I in a photo at a football game I recently posted to my Facebook page, though we didn't know each other at the time.
After a crazy and hilarious night in Cali, the four of us got along well and decided to head to Popayan together. Although they only had a few days there before flying back to Holland, we made the most of it – we walked around the beautiful white city, we took lots of fun photos, and we laughed a lot. Pie is an incredible photographer, and one night he was showing me a few of his photos of his extensive travels through Central and East Asia. Looking through them, I immediately stopped at the following photo. "Was that taken in Vietnam?" I asked.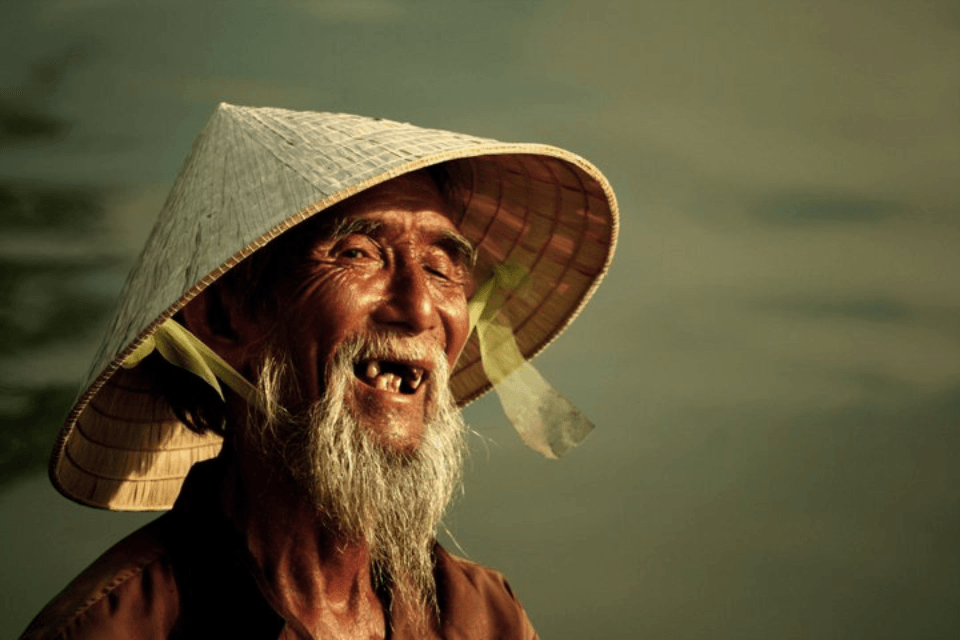 (Photo by Pie Aerts)
"Yes, in Hoi An," he replied. "How did you know?"
I laughed – "I would recognise that face anywhere!" Because I, too, had a photo of that same man in Hoi An, taken one year before Pie's photo.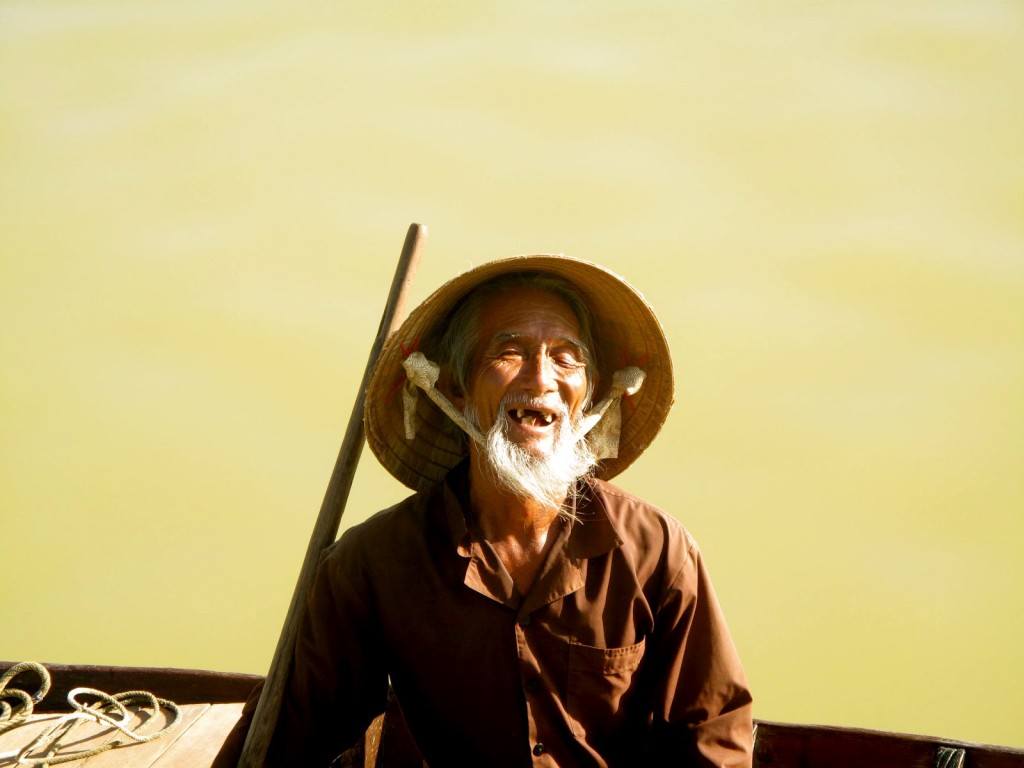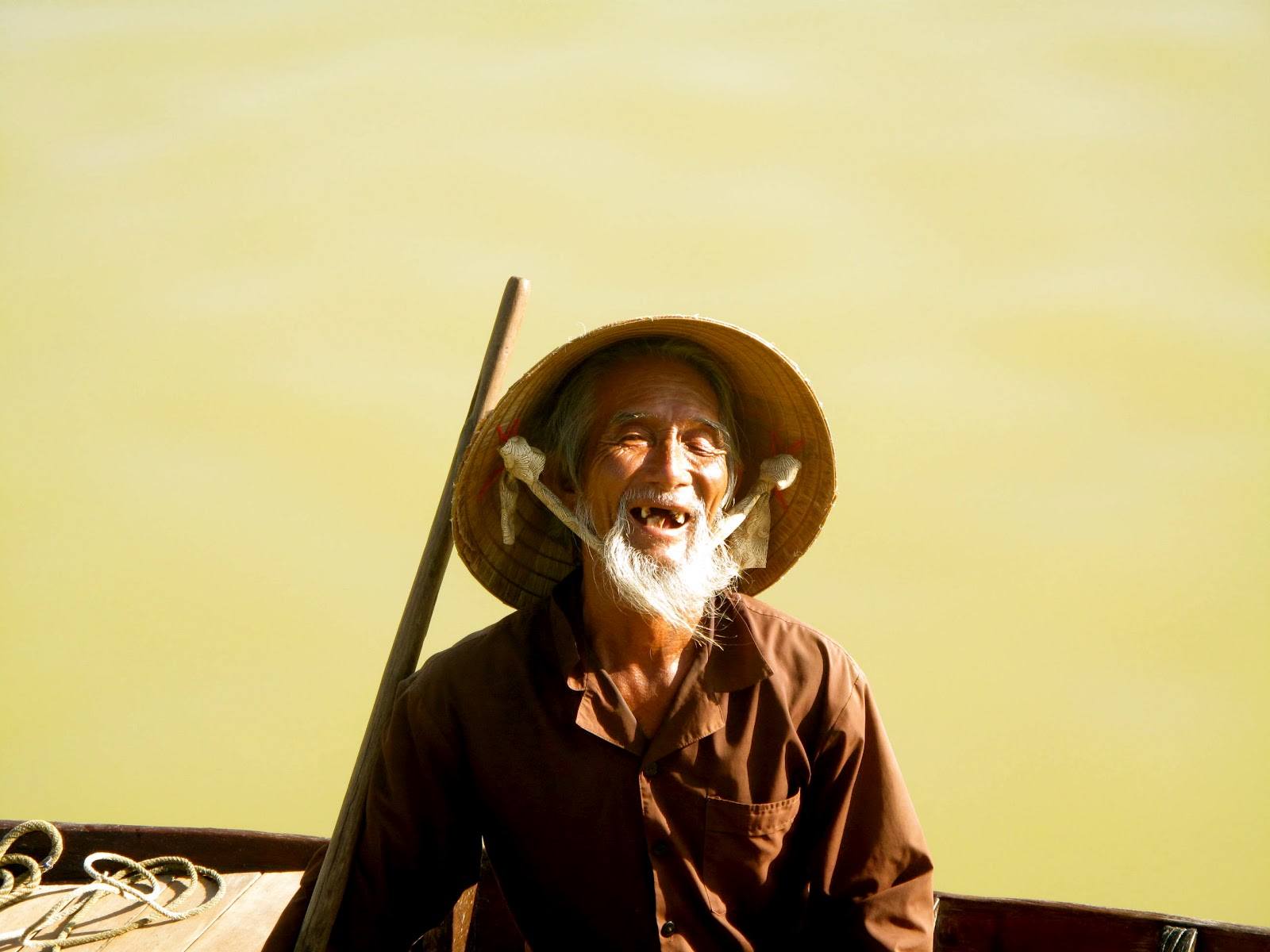 Hoi An, Vietnam
I remember that man well, as he sat in a boat on the river running through Hoi An, always grinning and waving when I walked past. I spent ten days there, so I saw him often – on one of my last days, I had the courage to ask him for a photo, which he happily obliged. I loved Hoi An and its delicious coffee, its cao lau, its colourful lanterns and its smiling faces, and this kind man added to my wonderful experience there. It turns out Pie felt the same.
So there you have it – a Canadian girl and a Dutch guy hanging out in Colombia with the same photo from Vietnam. The more we travel, the more we realise these coincidences are quite common; sometimes, the more we travel, the smaller the world becomes. As I was waiting for these photos to upload here in my hostel in Quito, Ecuador, I was sitting with a Danish girl I met in Salento and an Australian guy I met in Medellin, and no doubt we'll keep running into each other again and again on this trail down South America. It's happened to me so many times, in so many countries. We bump into familiar faces, we share the same horror stories about that train ride in India, we reminisce about that hostel in Turkey under the orange trees – talking to other travellers inevitably brings out common experiences, and more often than not there is a lot to share and laugh about, complete with knowing smiles and nods.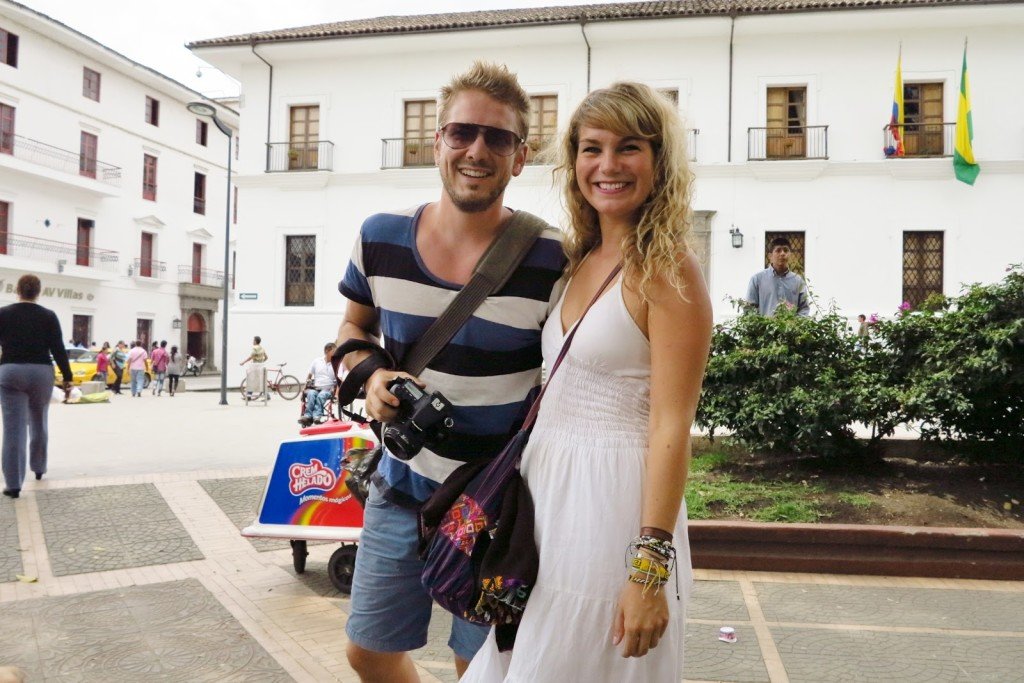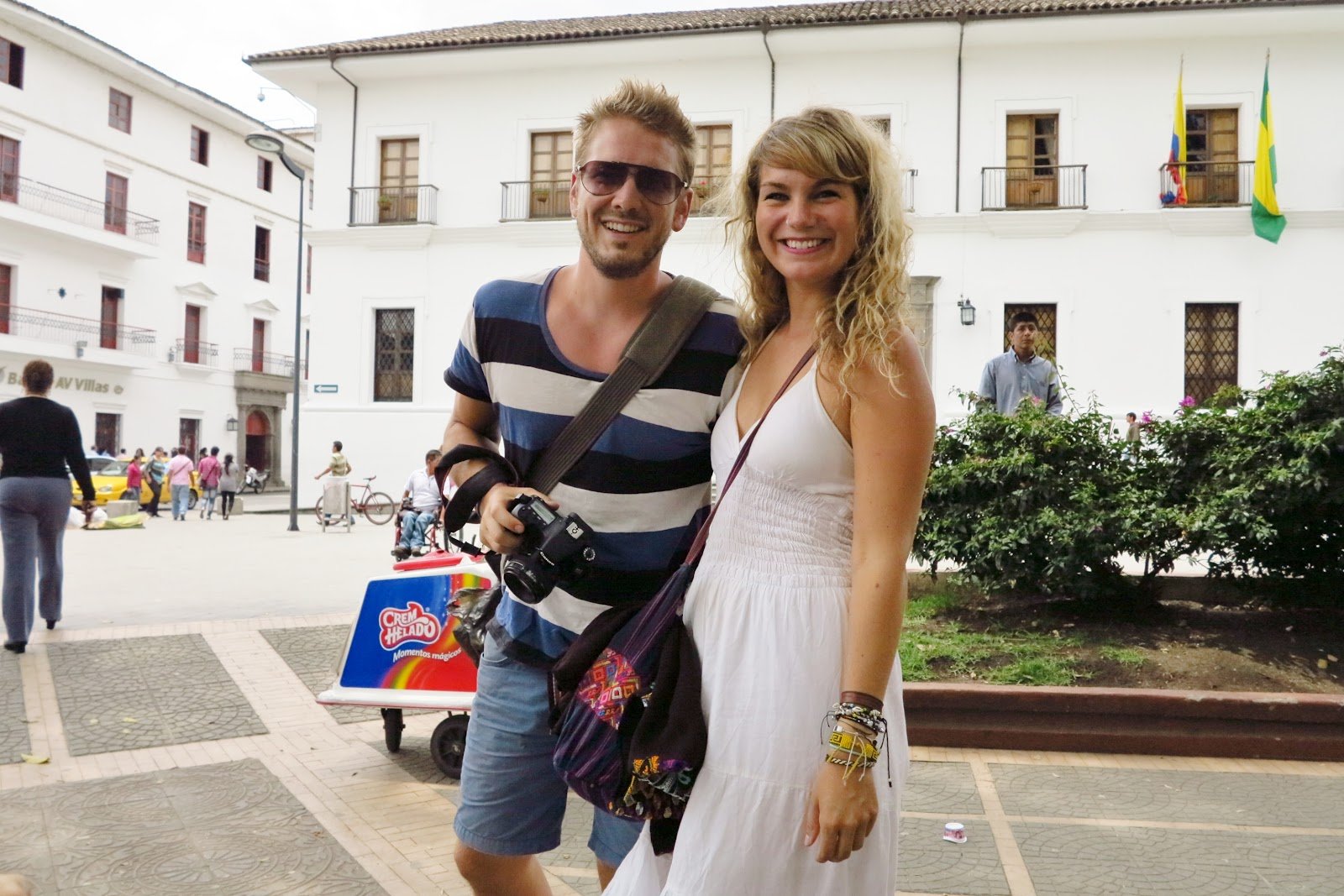 Now, I have a new friend, someone I can chat with about travelling, someone I can share memories of Colombia with, someone I can look to for inspiration. And when I visit Amsterdam next year and bump into Pie and Rutger, it won't be a coincidence at all.
What about you? Do you have any chance encounters or crazy coincidences that have happened on the road?