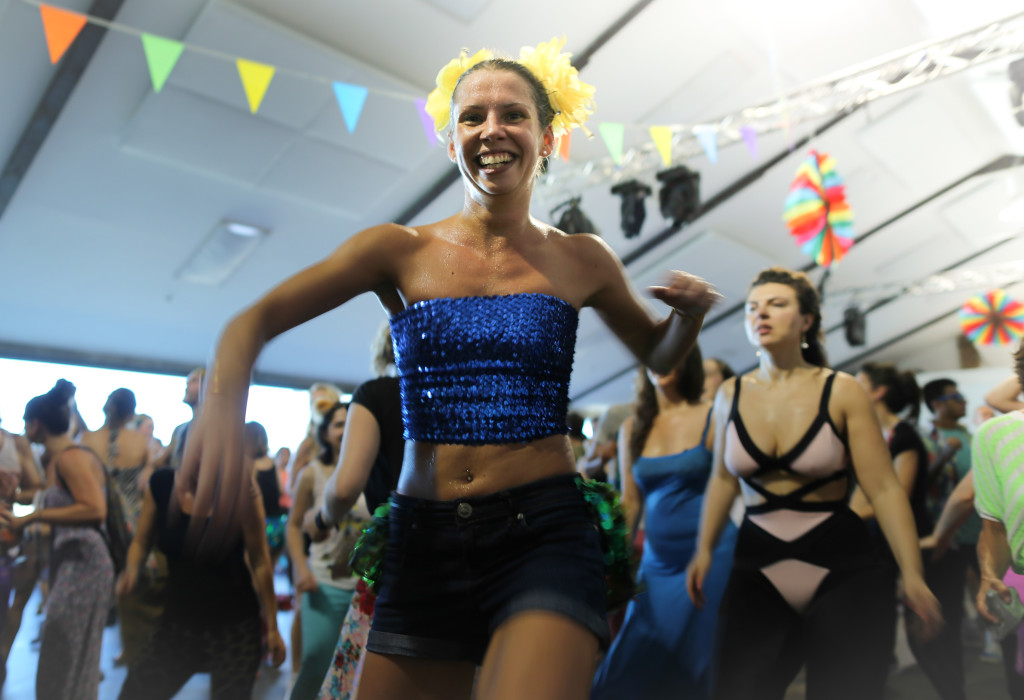 Photo by Pie Aerts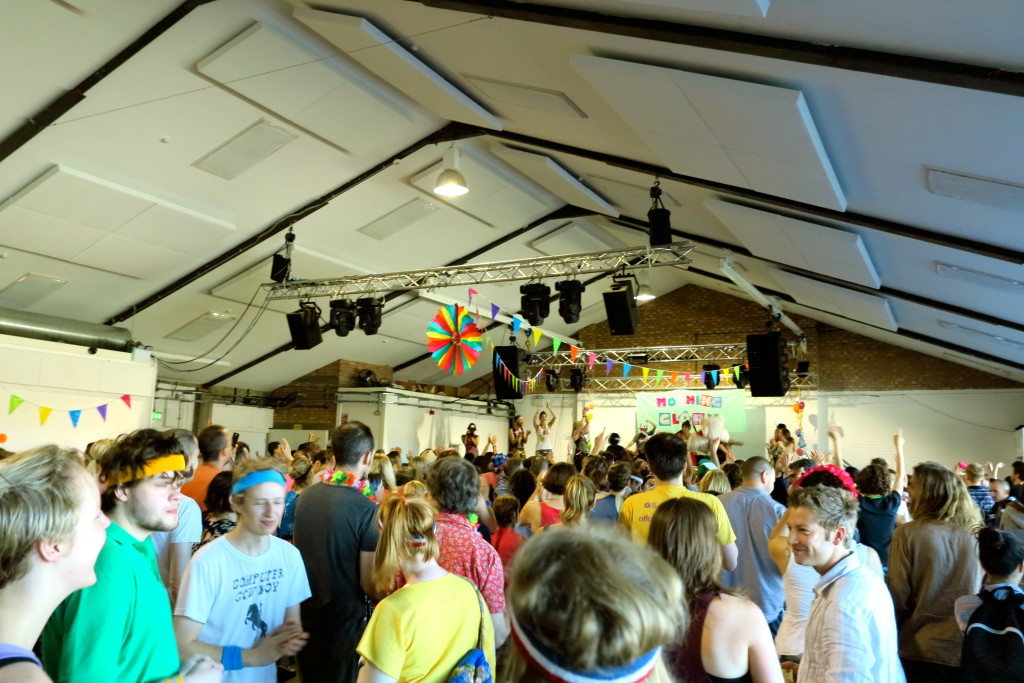 Everyone is dancing wildly, their clothes drenched in sweat. I see at least five women wearing butterfly wings; most people wear technicolour outfits, and have faces painted with glitter. A few people, like me, are in their work clothes. I take another sip of my coffee, then snap a photo on my phone for Instagram. The time reads 7:14am. This is not your ordinary rave.
I was a bit too young to really take advantage of rave culture when it hit its peak in the 90s, although I certainly dressed like I did. I went to a few under-18 raves in Winnipeg during junior high dressed in my huge JNCO jeans, platform shoes, and plastic jewellery. I wore a lot of white eyeliner, too.
By the time I was in university I had switched to a different genre of music and of dressing, one defined by a mix of riot grrrl and 60s girl groups. I hadn't even thought of attending a rave again until my former flatmate Mike mentioned it.
"I'm going to Morning Gloryville next week," he told me over smoothies on Broadway Market in East London. Something flashed in my brain; I must have read about it somewhere else.
"That morning rave?" I asked.
"Yeah. It's right near your new flat, too. You should come!"
I half-joked that I would, saying that I'd get some of my old Burning Man costumes sent out for the occasion. Later that weekend, however, curiosity got the best of me, and I decided to purchase a ticket.
One Wednesday morning last month, then, I turned off the alarm at 6am. I dressed for work – I would need to go into the office for a meeting at 10:30, straight from the rave.
I met Mike outside the Oval Space in East London, close to both the Hoxton Overground and Bethnal Green stations.
"Do you want your face painted?" a girl in a top hat asked me.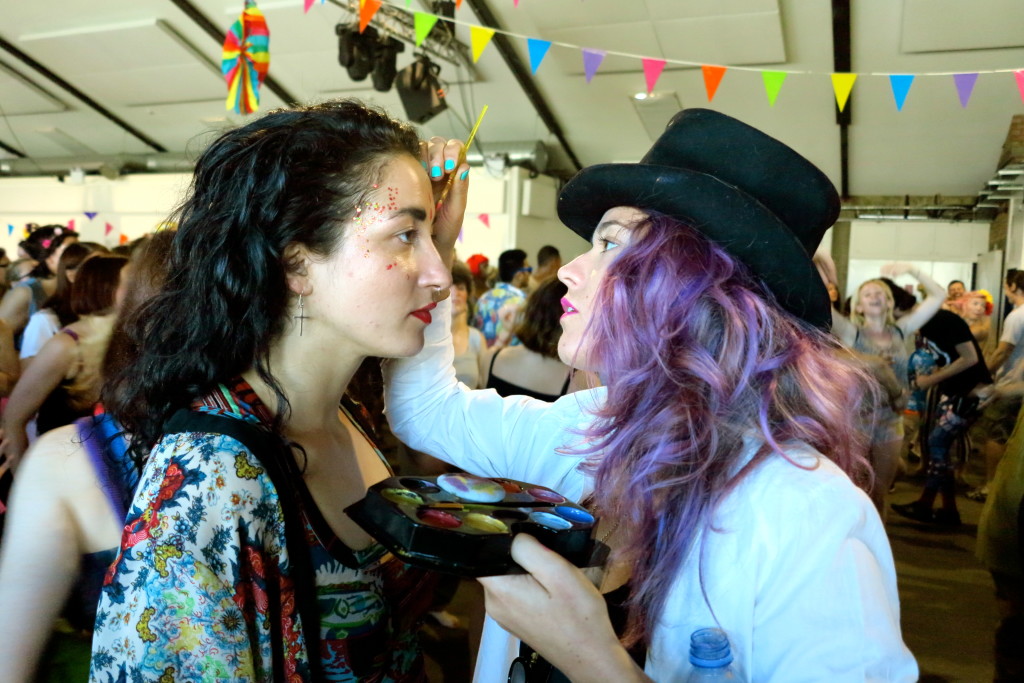 After a bit of face paint, we went inside, where the party was already in full swing. With some stands set up for purchasable smoothies and coffee, the rest of the space was a dance floor, with people of all ages dancing to the blaring music. Along one side of the dance floor were a few massage therapists and yoga instructors, but for the most part, the entire crowd was engaged in dancing as energetically as they could. And, despite the time, my work clothes, and the fact that I was completely sober save a small bit of caffeine coursing through my veins, I soon couldn't help but start dancing myself.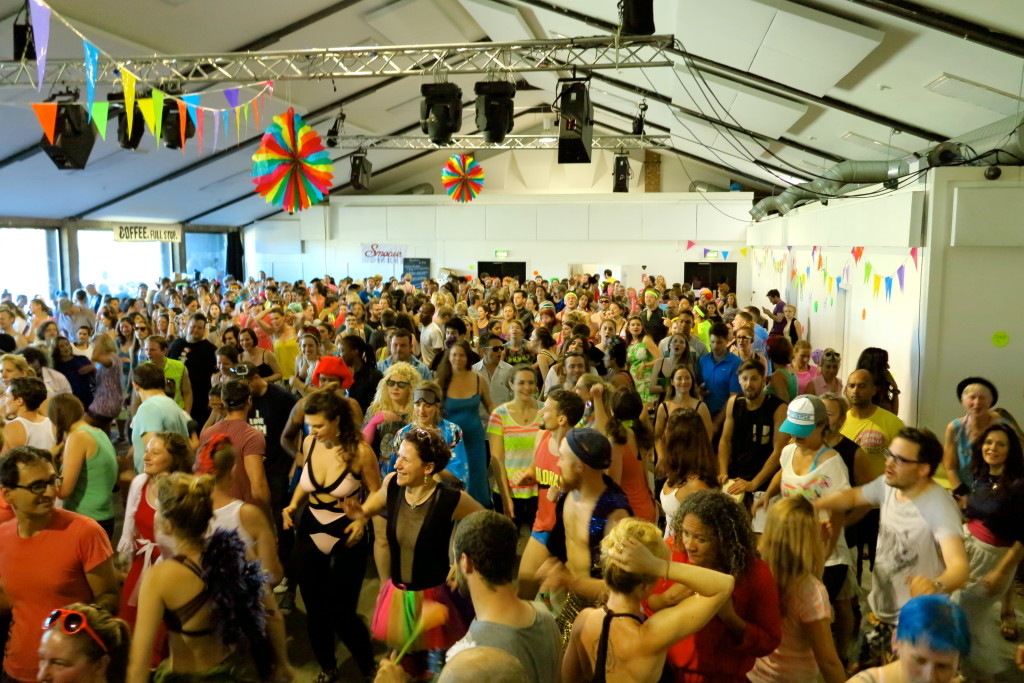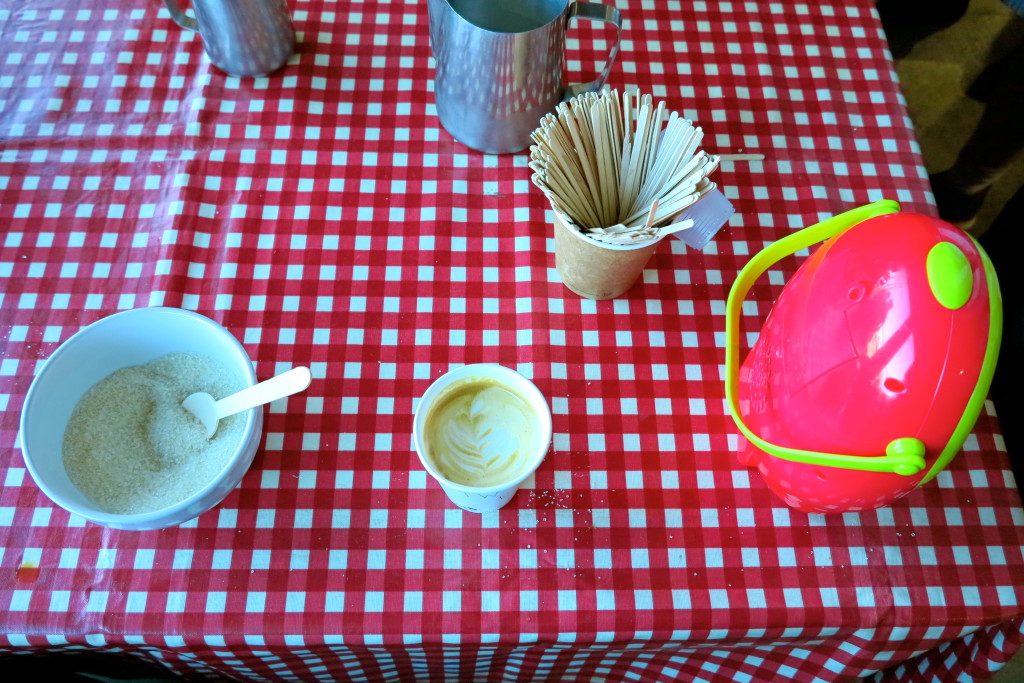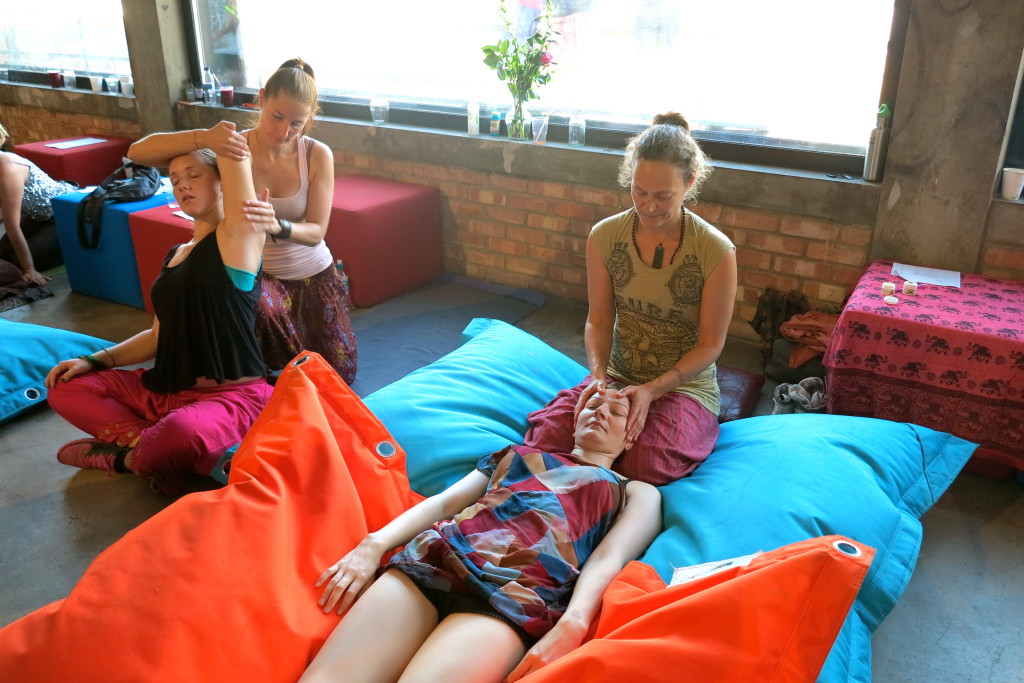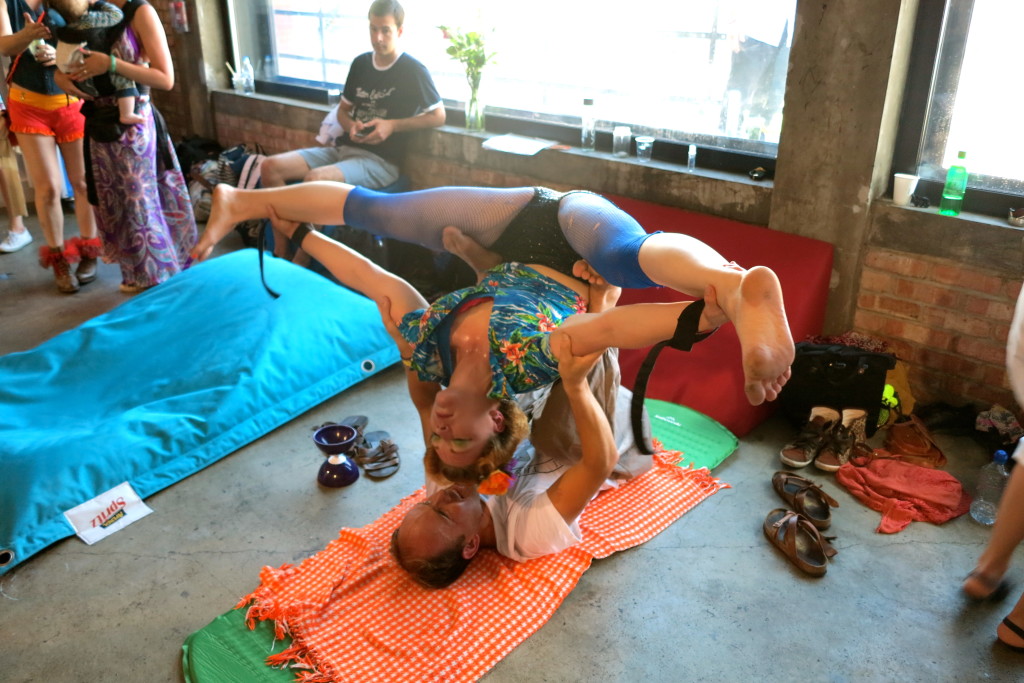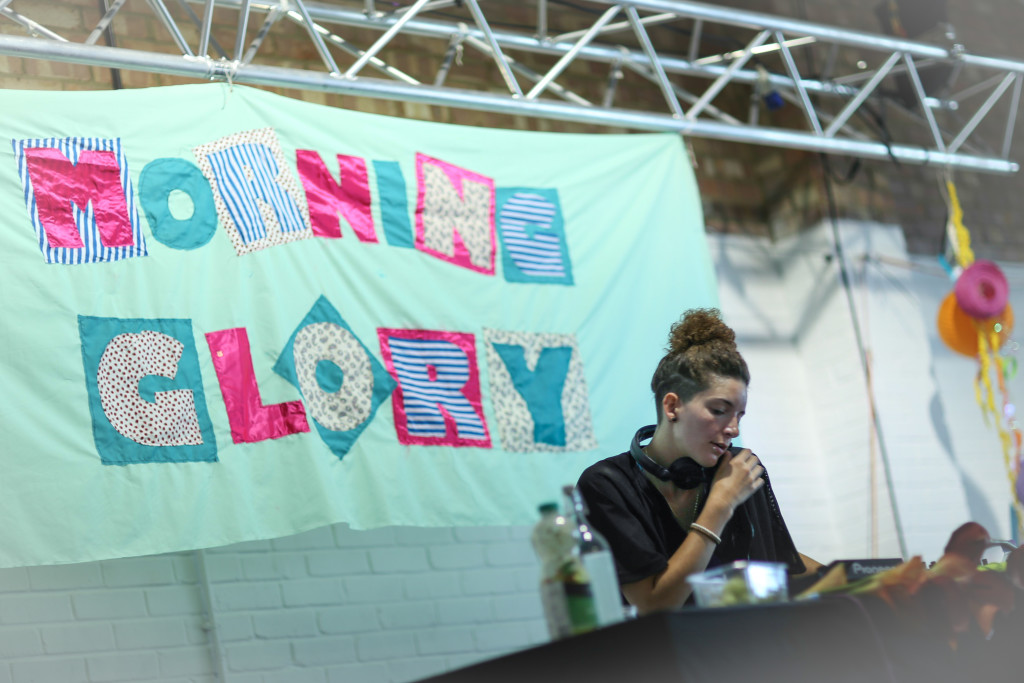 Photo by Pie Aerts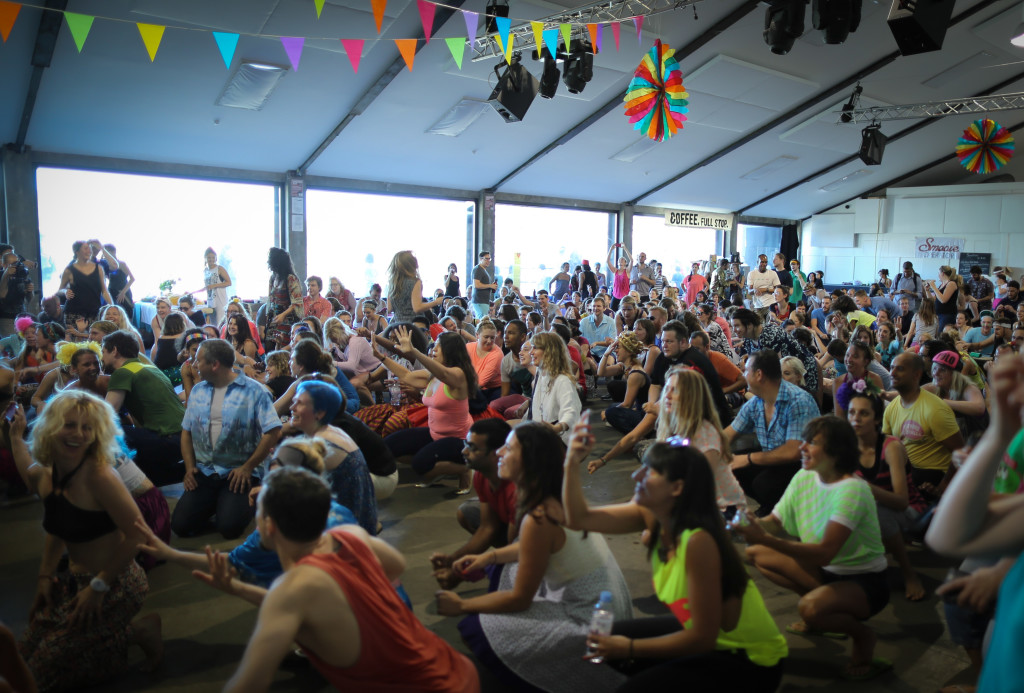 Photo by Pie Aerts (can you see me?)
It just so happens that my Dutch friend Pie was in town (I first met Pie in Colombia, and we've since kept in touch). He had first suggested that we meet for brunch, but I invited him to the rave instead. Thankfully, he too thought it was a cool and unique idea.
"Isn't this amazing?" I must have said to him a thousand times. It was just so invigorating, so lively, so fun. Everyone in the room had a huge smile on his or her face, even the kids. When I left, a few hours later, I still had the biggest rush of adrenaline.
Pie and I 
Photo by Pie Aerts
Photo by Pie Aerts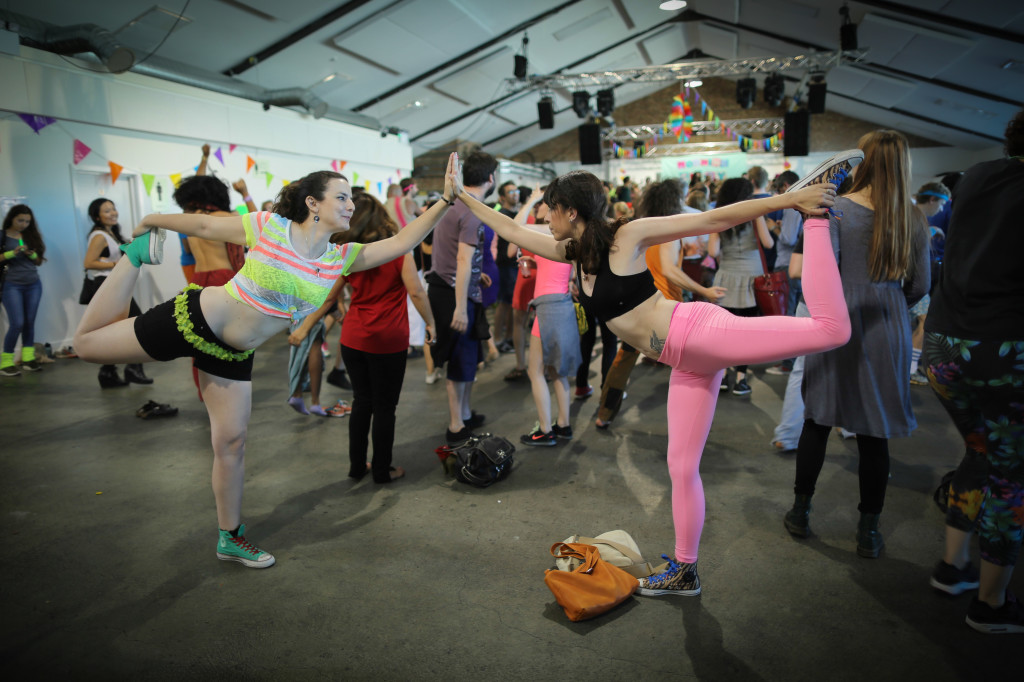 Photo by Pie Aerts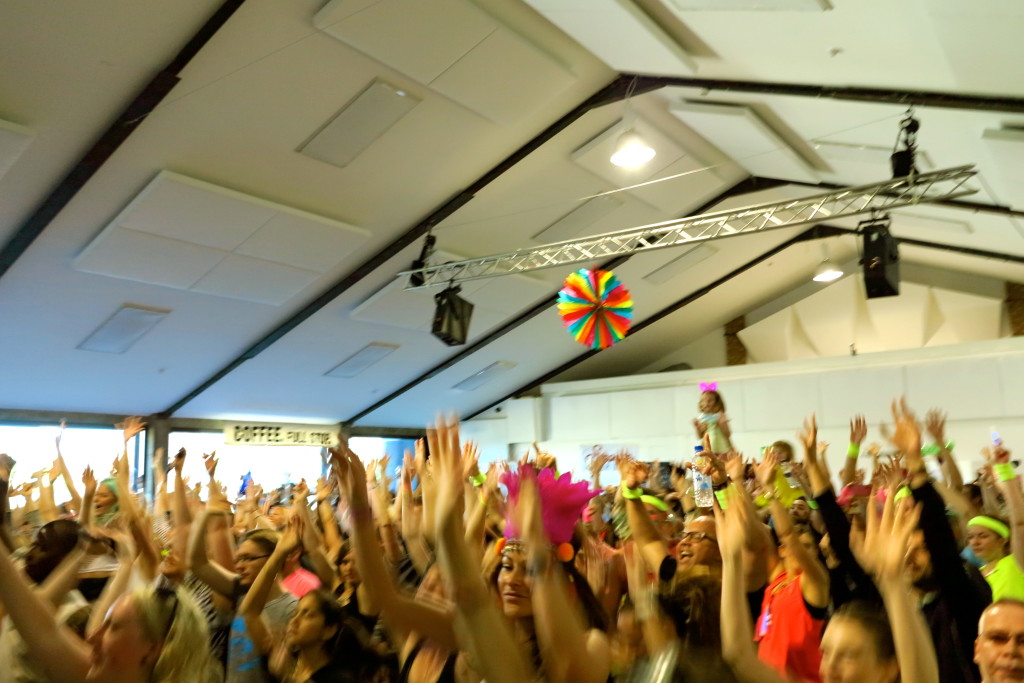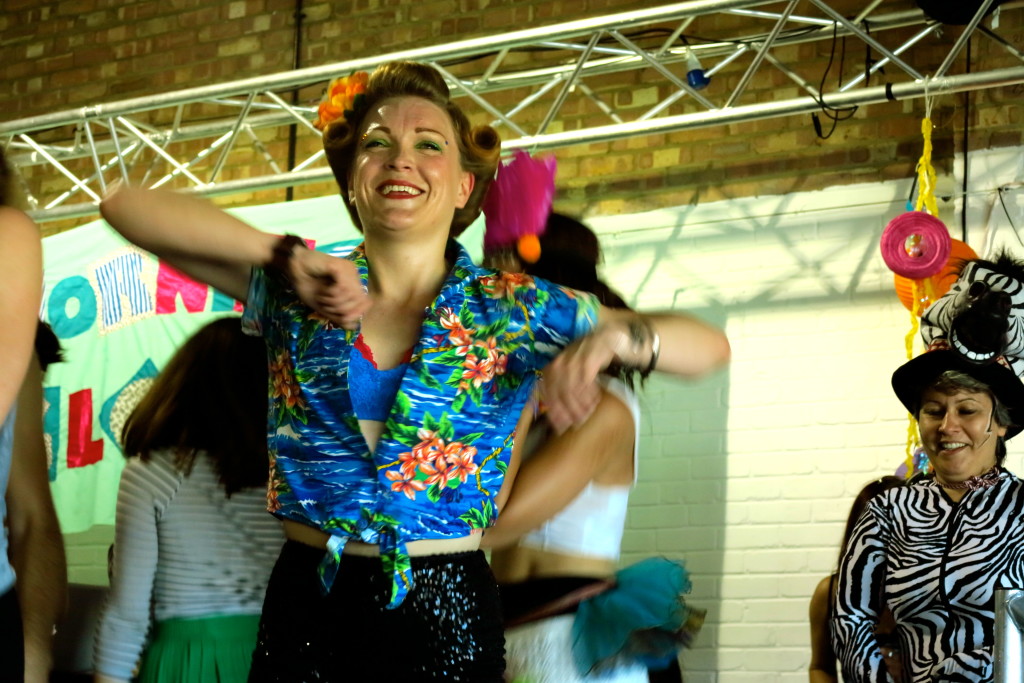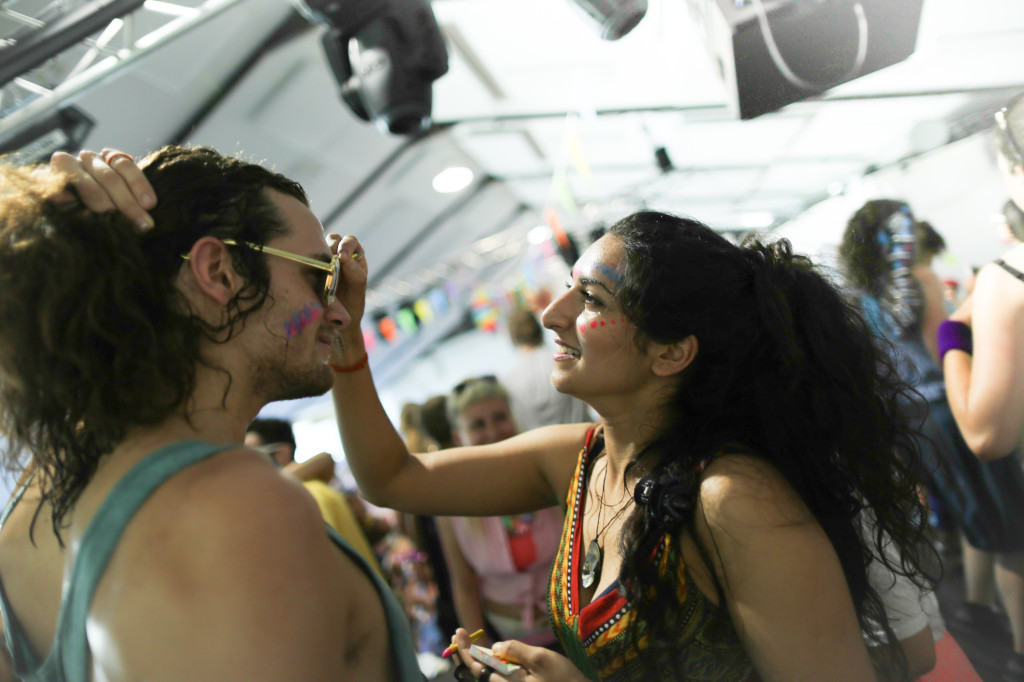 Photo by Pie Aerts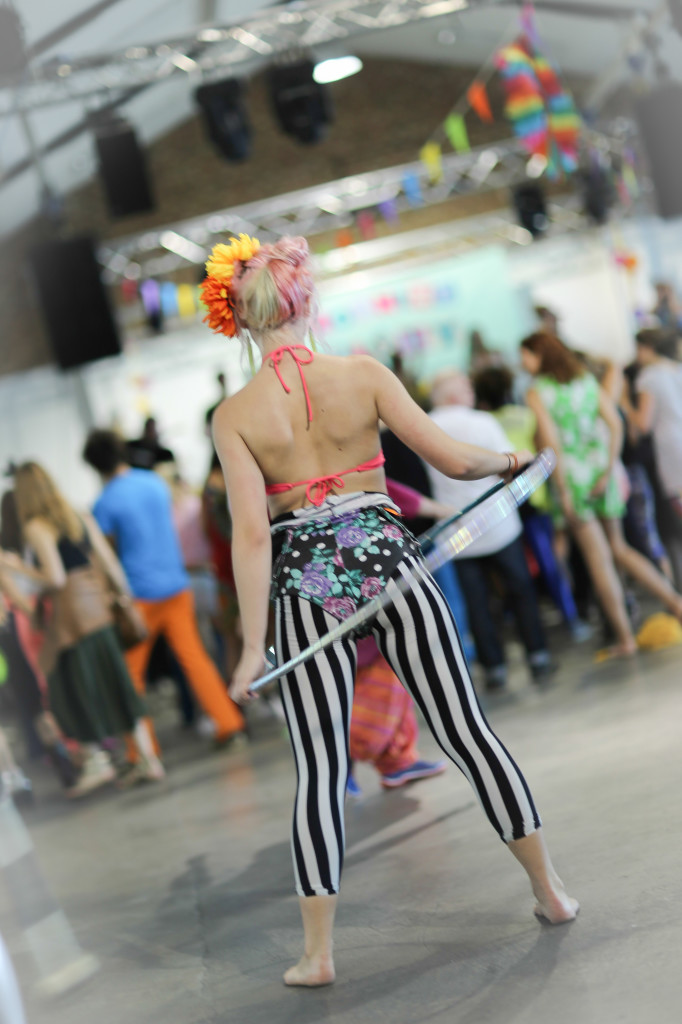 Photo by Pie Aerts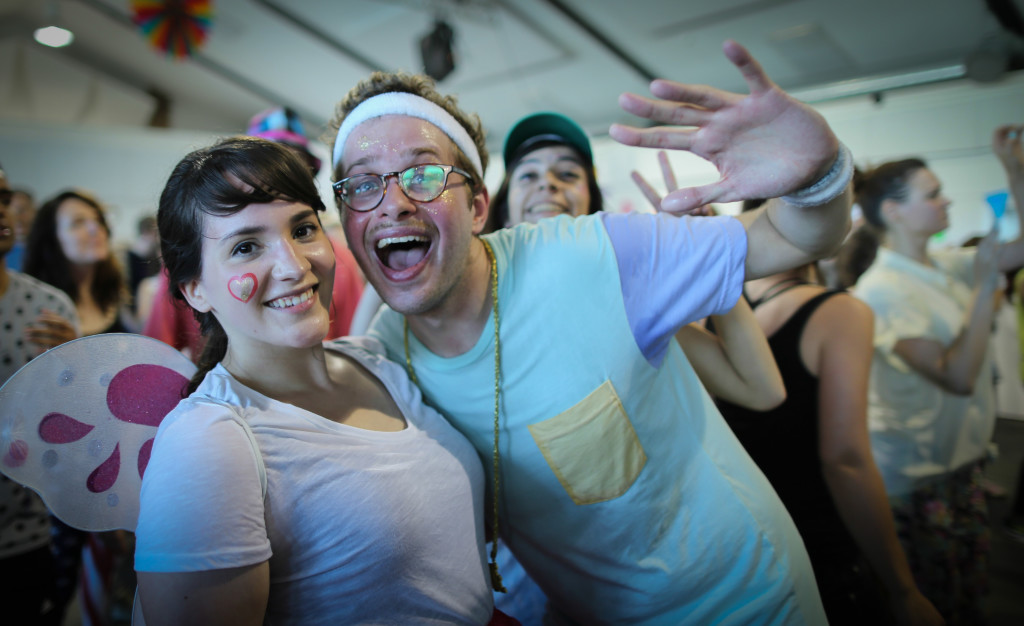 Photo by Pie Aerts
While I understand that this might not be the event for everyone, if you have an open mind and you want to try something new, I would definitely recommend checking Morning Gloryville out (there are a few locations in London). There are also regular Morning Glory raves in Brighton, Paris, Dublin, Barcelona, Amsterdam, Zurich, Tokyo, San Francisco, New York, and Sydney. Tickets can be purchased online and are also available at the door.
For more information, including where you can attend and purchasing tickets, here's the website.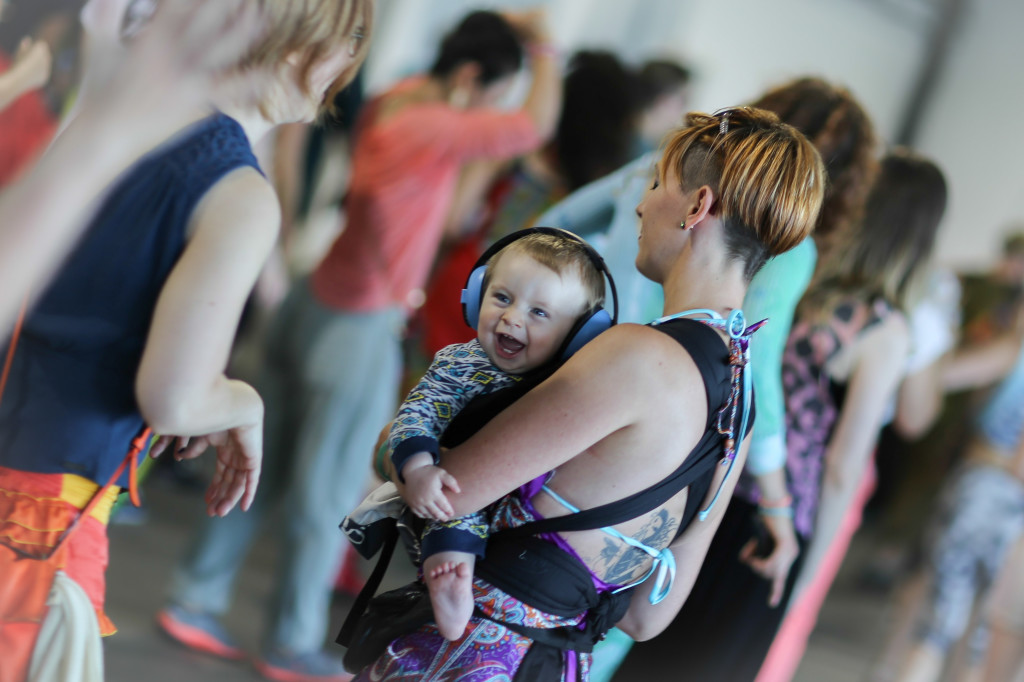 Photo by Pie Aerts
Many thanks to Pie Aerts for providing some of the photos you see here. He is an amazing photographer and a friend. Please add him on Instagram at Pie_Aerts!
 Would you go to an early morning rave? Is Morning Gloryville London (or elsewhere) something that appeals to you?