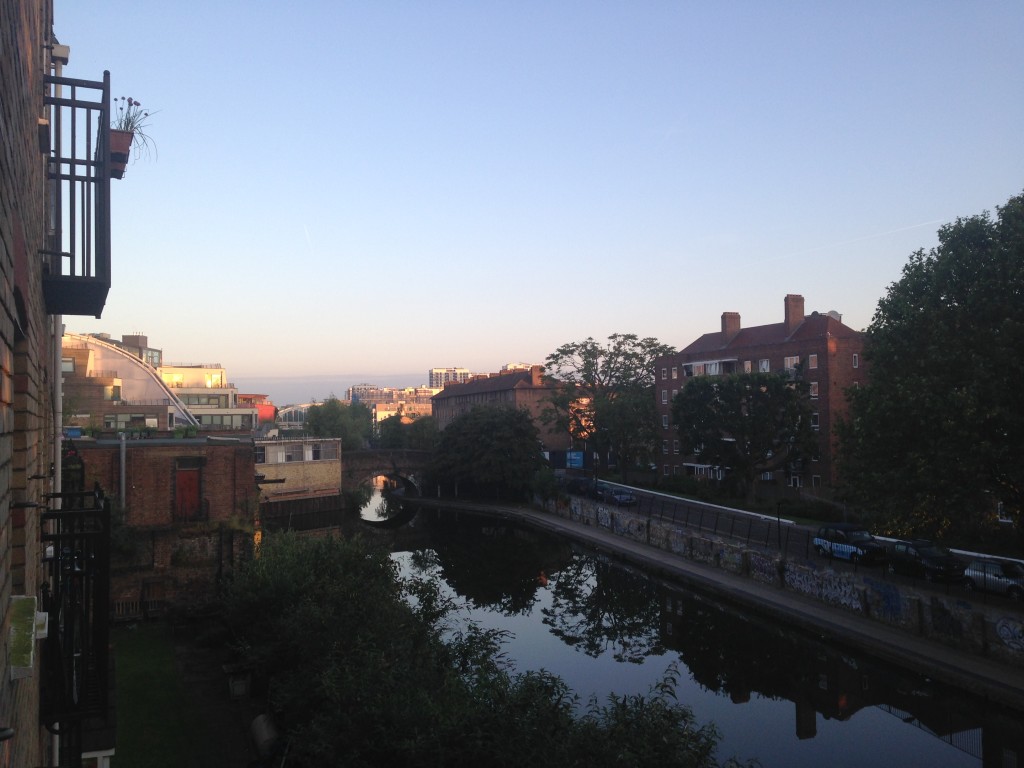 View from Laburnum Street
How quickly a place can feel like a home. I've been thinking about that a lot these days, especially as I've now lived in London for nine months, and I can't imagine living anywhere else. I remember, years ago, reading the book Zeitoun by Dave Eggers while lying under a mosquito net in Thailand; in it, Zeitoun speaks of his travelling past, and that he knew he'd always settle down somewhere if he either found a woman he loved or a port that he loved. While I won't speak on the former at the moment, I can certainly speak for the latter. I love London.
When I first moved to London, I moved in with my friend Mark, who had a spare bedroom. I was only in that flat for about a month, and its setting in Canary Wharf did little to inspire me. From the first night there to the last, it never felt very comfortable, though I was so grateful for the place to stay while I looked for a more permanent solution.
It turns out I didn't have to look for long. On my third day in London, I went to a small dinner party held with a few London-based travel bloggers. Among those wonderful people, many of whom are now very close friends, was Jaillan of Savoir There. We started talking, and it all turned out to be quite serendipitous – she had a room in East London she wanted to sublet as she was moving to Canada. I, a Canadian, was looking for a room in East London to sublet.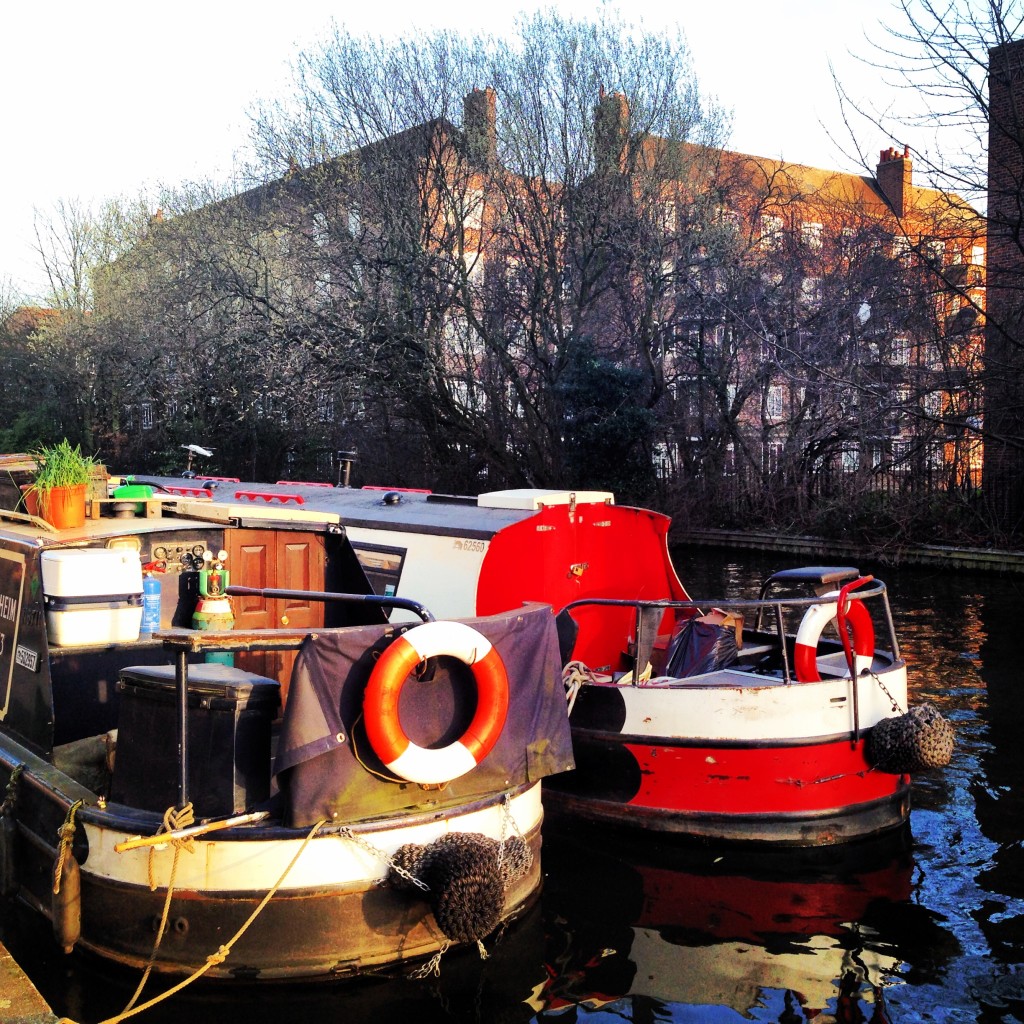 Along Regent's Canal
I arrived at the flat one very rainy night in September. I didn't have my bearings yet. I couldn't grasp how close I was to Broadway Market, or Columbia Flower Road Market, or just how interesting and inspiring the area would be. All I really knew was that I needed a place to live, and the flat seemed really nice, so I agreed to sublet the room.
Two weeks later, I knocked on the door. Mike, a tall Californian with an infectious smile, answered. Later on that evening Richard, an inspiring and adventurous travel blogger himself, came home. After only one night in the flat I knew that I would love it, and that we would all get along.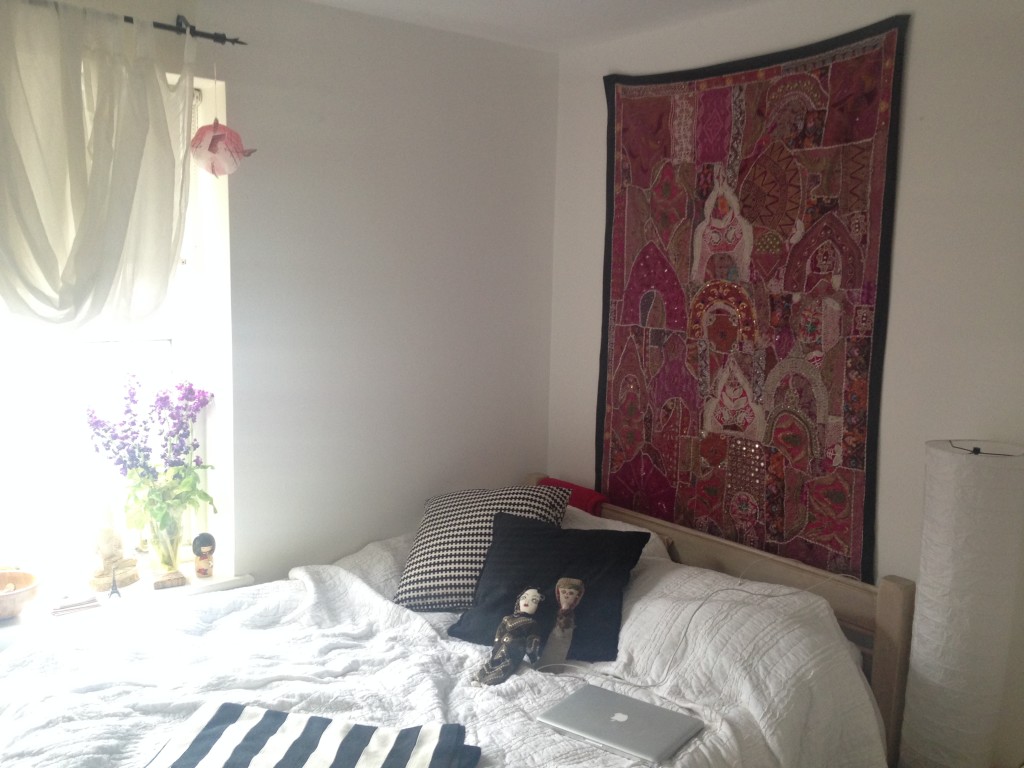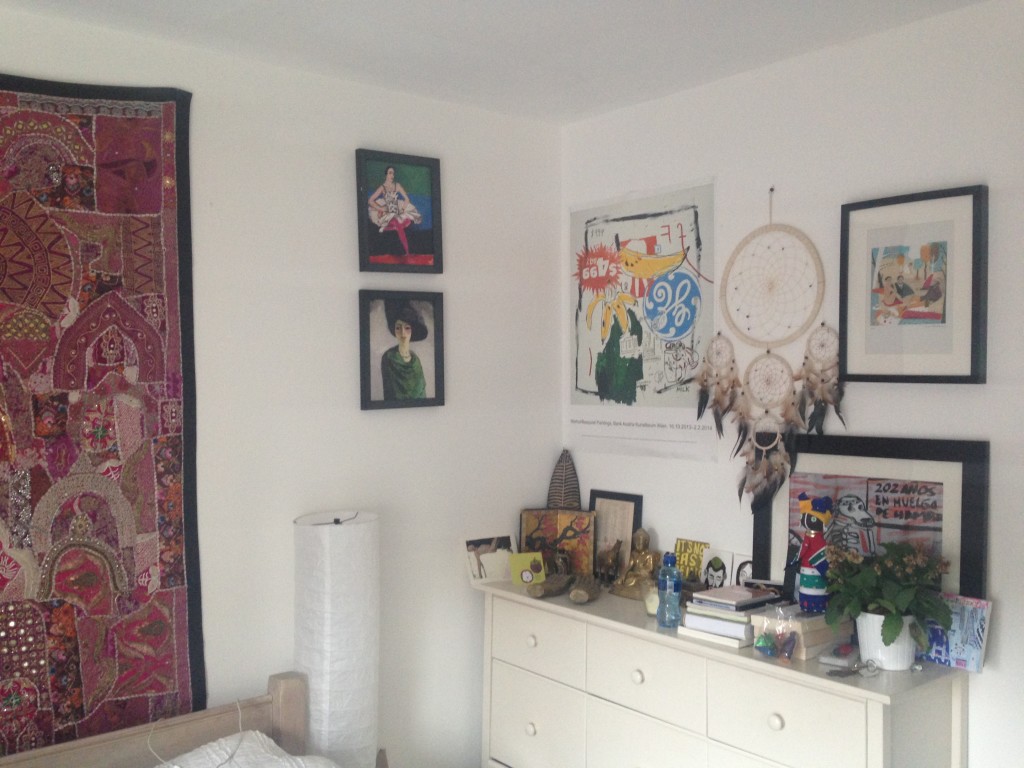 Laburnum Street room
That was last September. Over the past eight months I did indeed fall in love with that flat, with its location and, especially, with its inhabitants. Mike and Richard became great friends, and there were so many laughs shared in our place overlooking the canal. Sadly, our landlord sold the flat a few months ago, and we all had to find other places to live. As my work is picking up a lot and I'm now working on a book, I needed an office space at home, and I decided to find my own place. I moved in on Monday, which is (on top of that work and that book) why this blog has been a little bit quiet lately.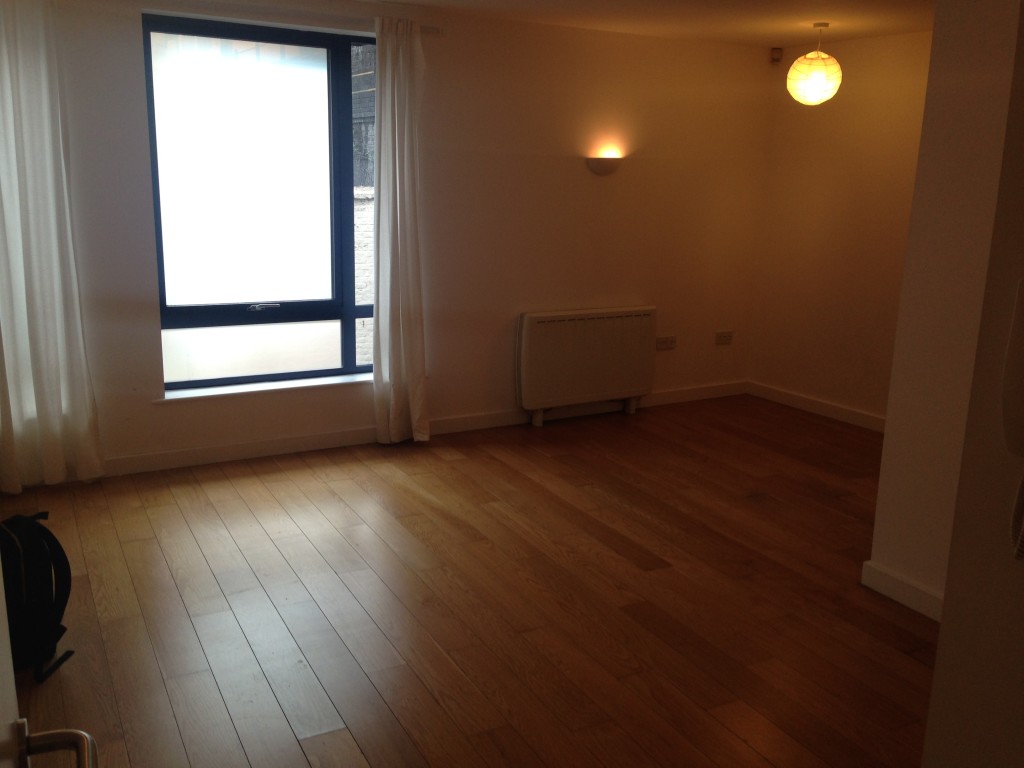 New (empty) flat
My new place is not far from Laburnum Street; I'm not quite ready to leave my beloved East London. Its walls are bare, and I'm still sleeping on a mattress on the floor, but it has already had laughs and bottles of wine shared within it, and I know it will very soon feel like home. But part of my heart will always be in that little flat on the canal, the one where I fell in love with London, the one where I wrote countless words, the one where I ended up making two friends for life. Thank you to Richard and Mike for a great eight months together, and thank you to Jai for subletting the room and providing me with her furniture. How quickly a place can feel like a home.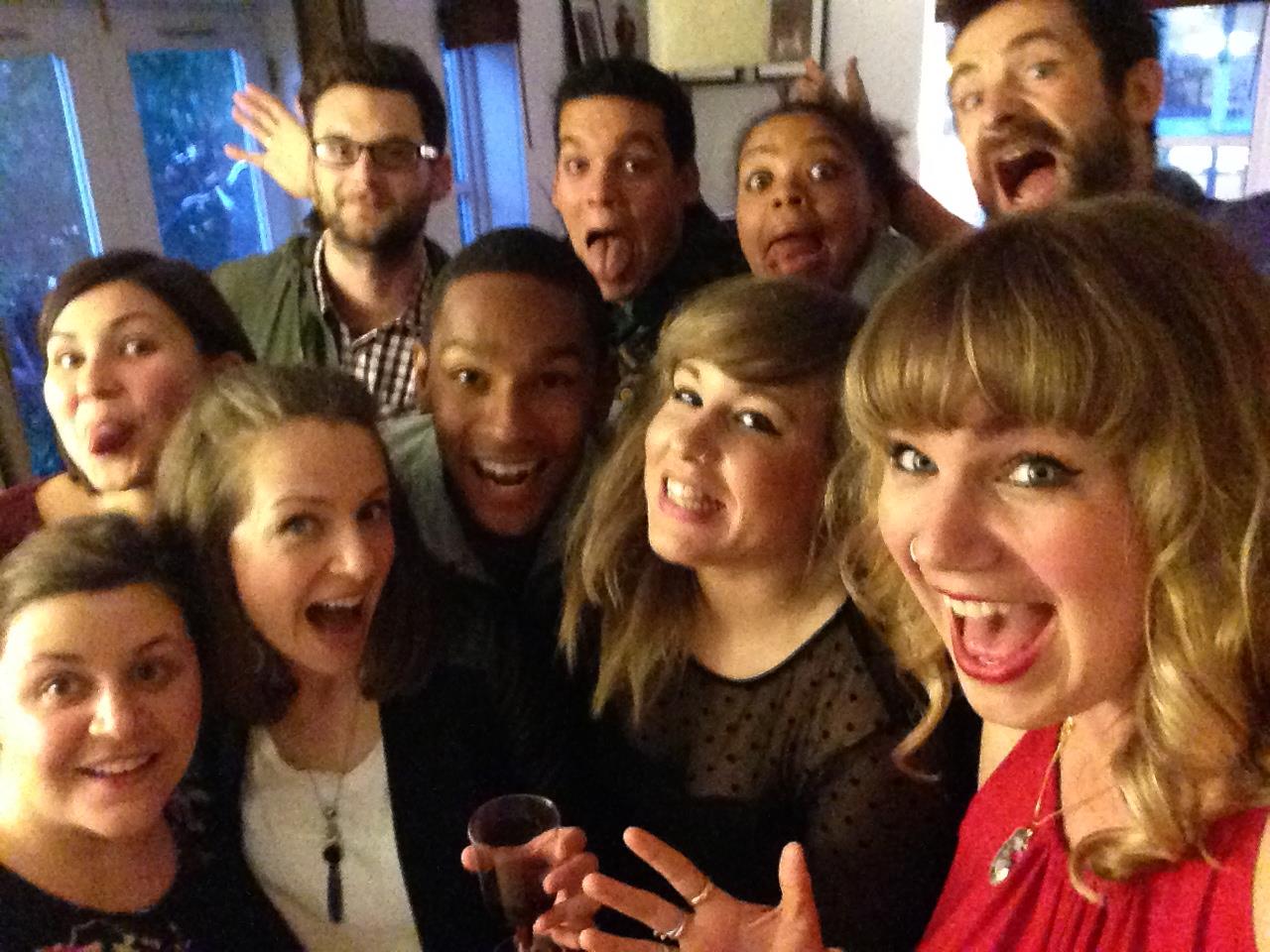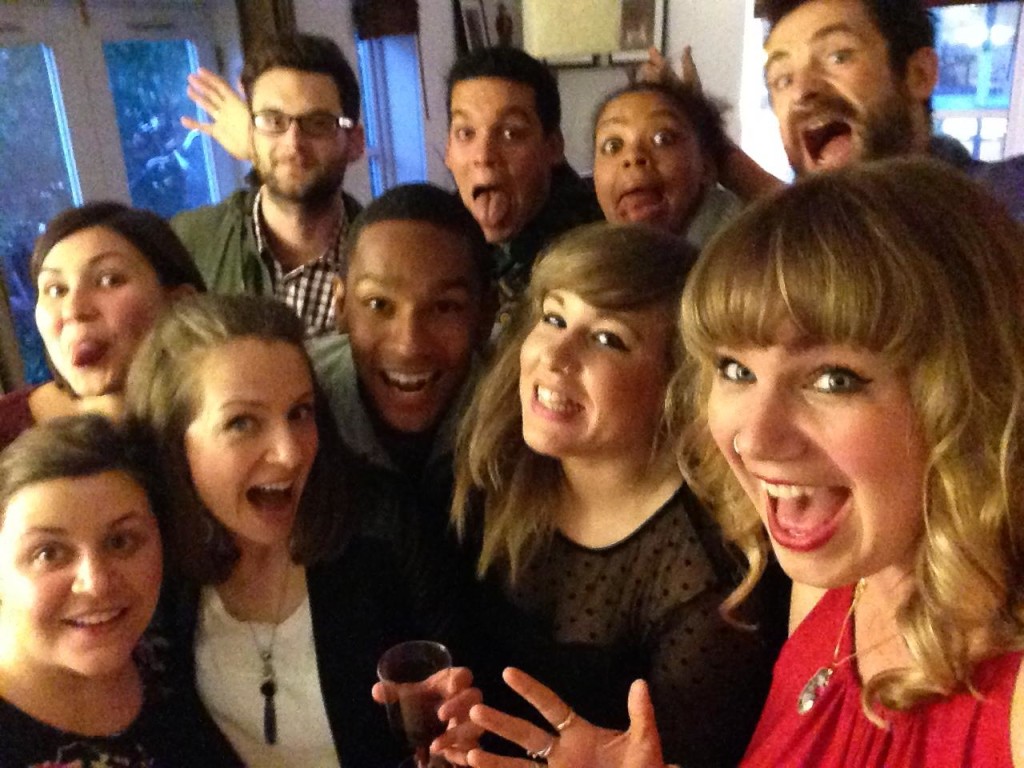 With lovely friends (and flatmates) at Laburnum Street
Have you ever fallen in love with a city or a flat? What makes a place feel like home to you?
For some of my tips on how to make a place feel like home, click here.