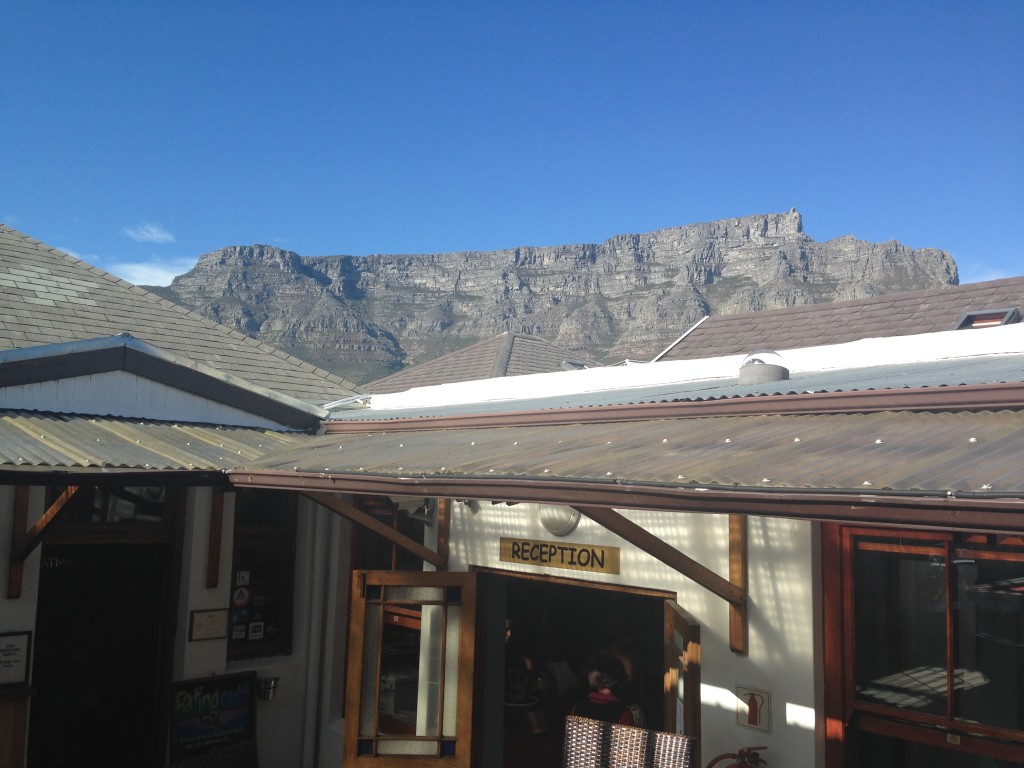 View from reception of The Backpack
I have stayed in over 300 hostels in my life; the first one was over 17 years ago, in London. Since then, I've stayed in huge hostels and tiny hostels, one that are former prisons, ones that overlook beaches, ones with bedbugs, ones with the kind of atmosphere that encourages people to become best friends.
One of the very best hostels I've ever stayed in, however, is The Backpack in Cape Town, South Africa.
I rarely write articles like this, but I was inspired after researching places to stay in Cape Town. As I've gotten older and my travel style has changed somewhat, I'm no longer looking for the cheapest place or the party place; I'm looking for a hostel that provides comfort and convenience, but one that also gives back to the local community. I noticed on Hostelworld that The Backpack had recently won the award for the best hostel in Africa, which piqued my interest. A few clicks on their website and I was hooked.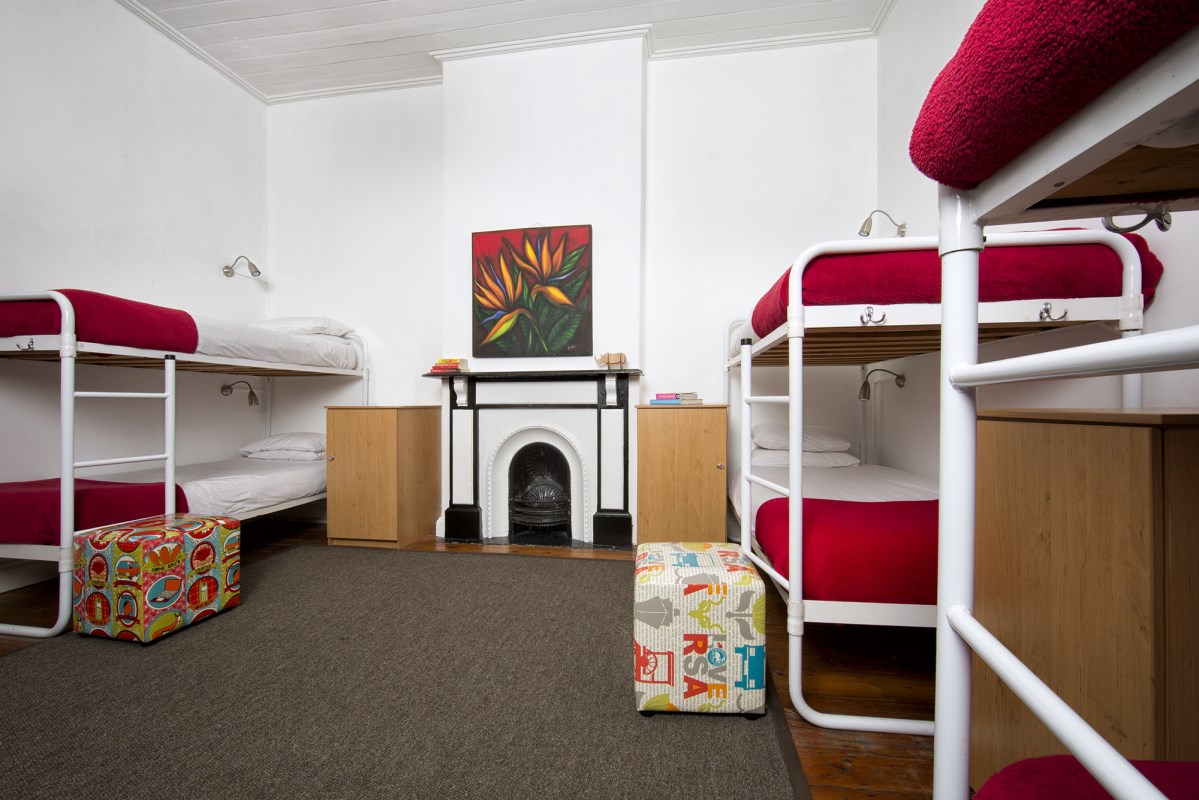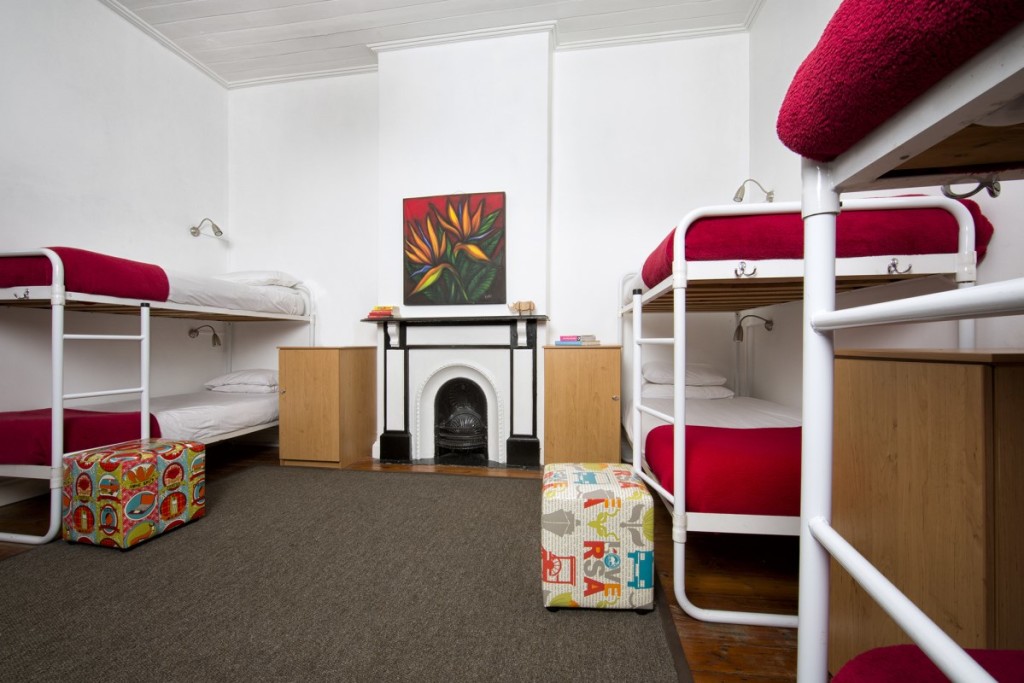 Dorm room (photo from The Backpack's website)
I arrived on a Monday afternoon exhausted after a long flight from London and another flight from Johannesburg. I was greeted by Lisa, who instantly helped me by both answering all my questions about Cape Town and by recommending some of the local tours. One by one I was introduced to the staff members, who – and I noticed this throughout my four days stay there – were all smiling and laughing with each other and with the guests. That's what I remember most about The Backpack: how friendly everyone was, and how you are made to instantly feel at home. That sounds trite, I know, but I have stayed at too many hostels where I feel the opposite.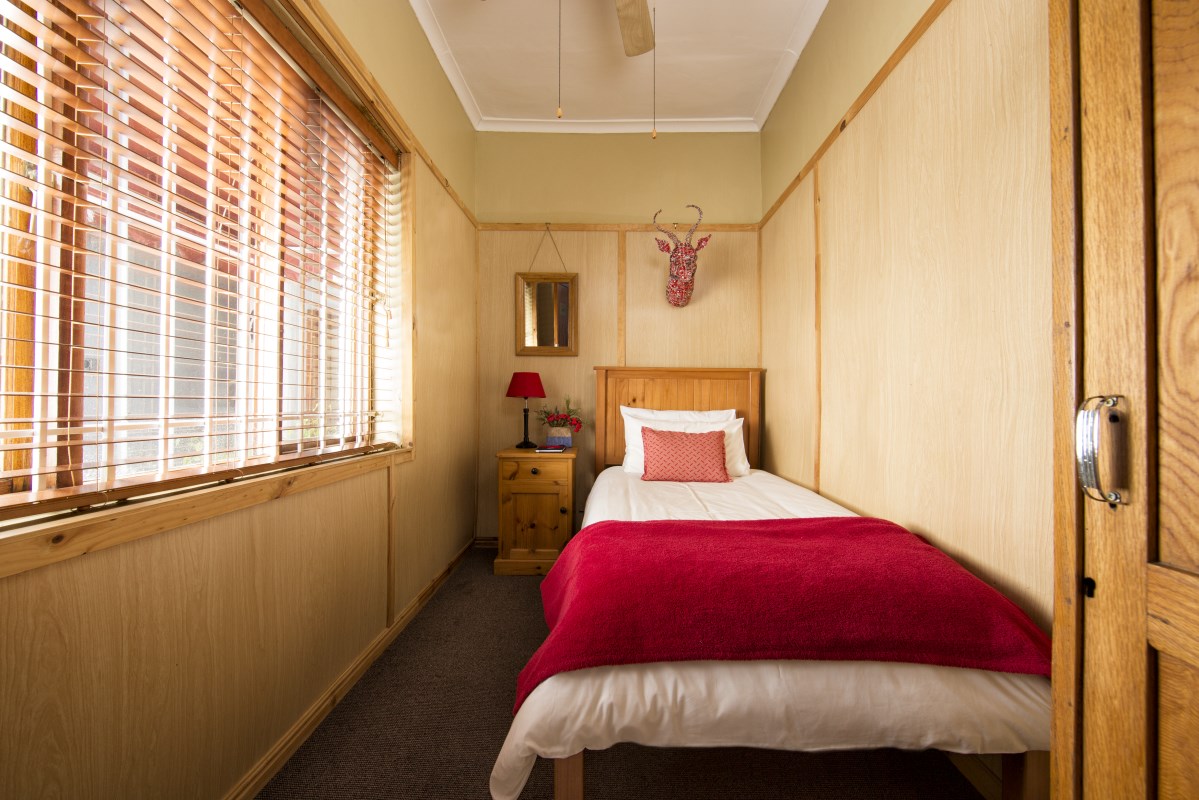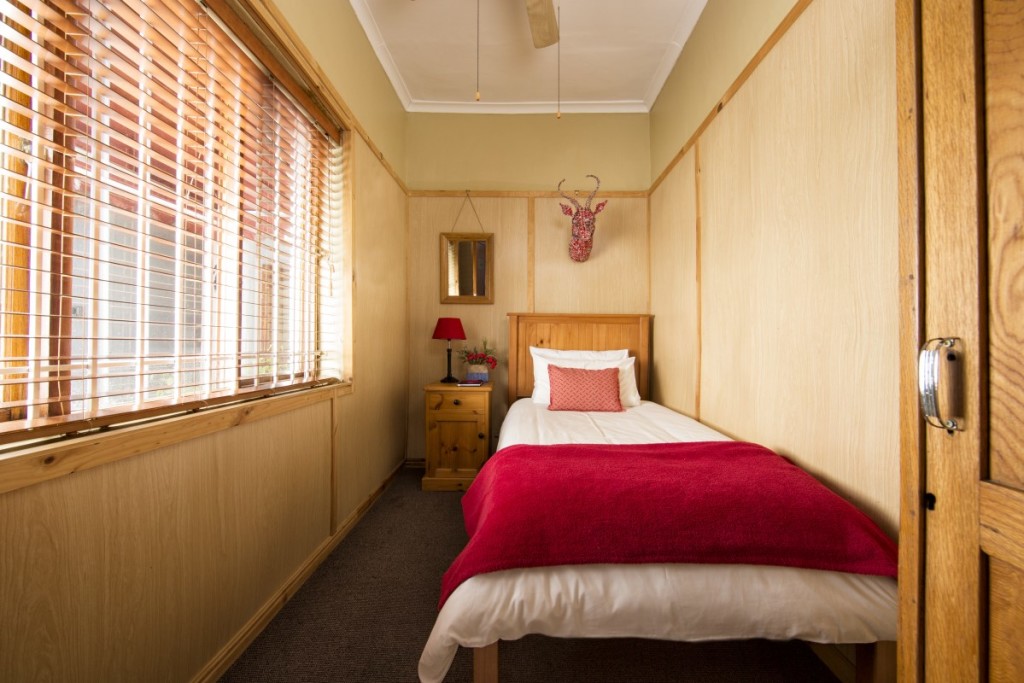 My private room (photo from The Backpack's website)
I had a private room for my stay there, and it was completely comfortable and clean. All of the facilities we come to expect from a hostel were present: wifi, a kitchen, laundry services, safes, lots of bathrooms with hot water, a very helpful travel desk, and even a pool. With loads of places to relax and hang out, including a bar as well as a quiet lounge, making friends was no issue, either. What really impressed me, though, was The Backpack's dedication to the local community.
Founded in 1990, The Backpack immediately set itself apart by not only being the first hostel in South Africa, but one that cared immensely about its city and country . The FTTSA (Fair Trade in Tourism South Africa) says, "[We salute] The Backpack for its achievements, and hope that you will feel proud to support an establishment that is developing and sustaining its wider community in turn." Indeed, over the years the hostel has financed many charitable acts through commissions earned on cultural tours, and is now involved in tons of community projects and green tourism. They also have a positive and proactive attitude to working with staff affected with HIV and AIDS.
While they offer opportunities to volunteer with some of these programs, there are opportunities to help out even if you only have a few days at the hostel. There is a bursary scheme that allows you to donate your key deposit, and goods sold in their travel shop help the community as well (I bought an adorable doll).
Over my four days at The Backpack, I was able to explore a little bit of Cape Town, but I also had to do a lot of work before going offline during my days in Botswana and Zambia. That meant that I had to stick fairly close to the hostel, but, as I said, I immediately felt at home there (how could I not, with Table Mountain as my view). They also hosted an amazing wine night by Wine Flies, and I took their recommendation to join one of their day tours (note: decadently fun but not for the faint of heart). Each of the staff members I dealt with at The Backpack was extraordinarily helpful and friendly, and I left knowing that I would miss their kindness and generosity. I love what's written on their wall: "Choose to make a difference: in the way we work, in the way we live, in the way we are."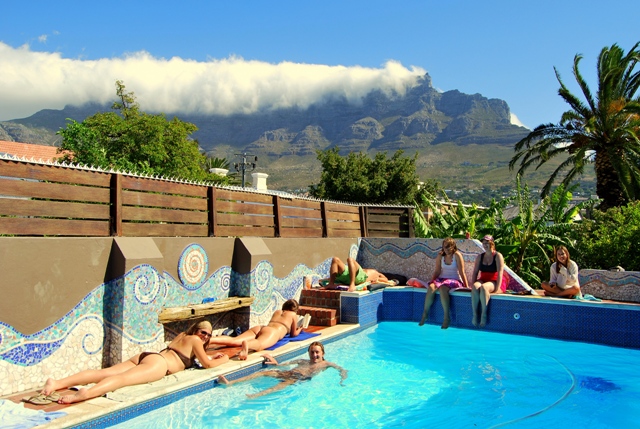 View from the pool (photo from The Backpack's website)
As I said earlier, the facilities and atmosphere of the hostel were incredible. It's not those things that make me recommend this place to you, however; it's the dedication and resourcefulness of the staff, and the hard work they do in the community. I can't recommend this hostel enough; it is, in my eyes, the perfect hostel, and definitely worth a trip to Cape Town (as if you need any more convincing).
Have you ever stayed at The Backpack? Does it sound like your kind of hostel? What do you look for in a place to stay?
A huge thank you to The Backpack for discounting part of my stay in Cape Town, although, as always, I would have paid full price to stay there. As my memory card from South Africa is corrupted and I couldn't access my photos, I also thank them for the photos from their website.