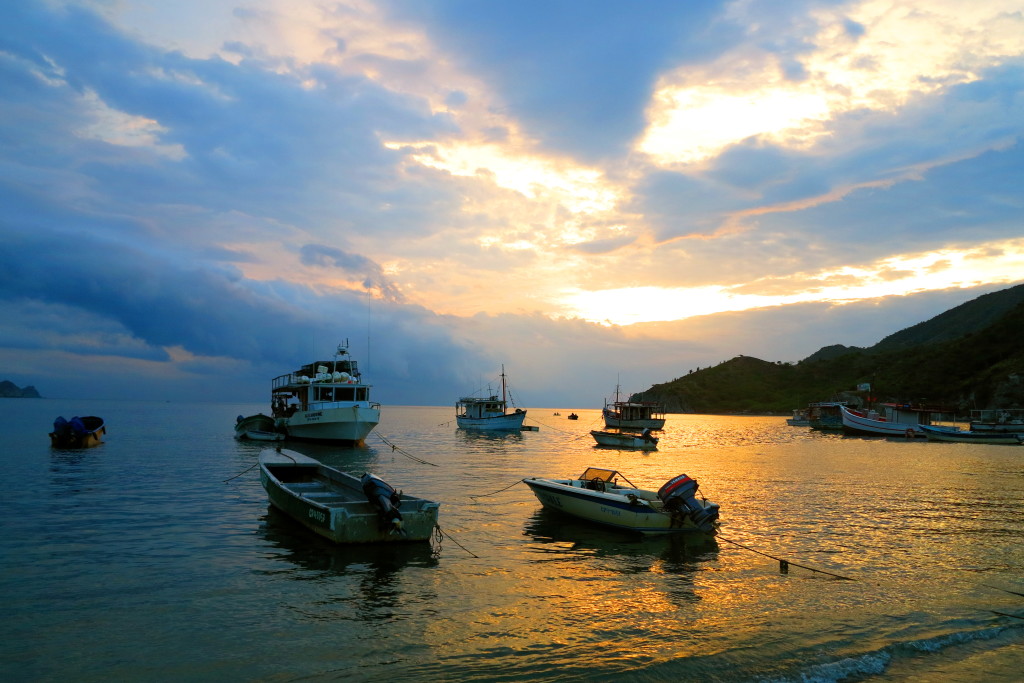 Taganga, Colombia
The way I've travelled has evolved over the years. In the beginning, when I first strapped my backpack to my back and took off around Europe, I moved quickly, barely getting to know one city before hopping on a train to the next. While sometimes that is the most efficient way to see a lot in a short period of time, I don't like to travel that way anymore. I prefer, at the minimum, a few days in each place, and to visit at least a few places per country. Of course, it doesn't always work out that way – I recently only had time for four days in Italy, for example – but, in an ideal world, I would be able to travel slowly.
Over the years of adapting a slower style of travelling, then, there have been a few places that have just completely captivated me, or, perhaps, captured me. These are the places that I keep telling myself I'll leave, that there are other cities and towns and beaches, and yet, for whatever reason, I end up booking another night at the hostel, and another. In no particular order, here are a few.
1. Taganga, Colombia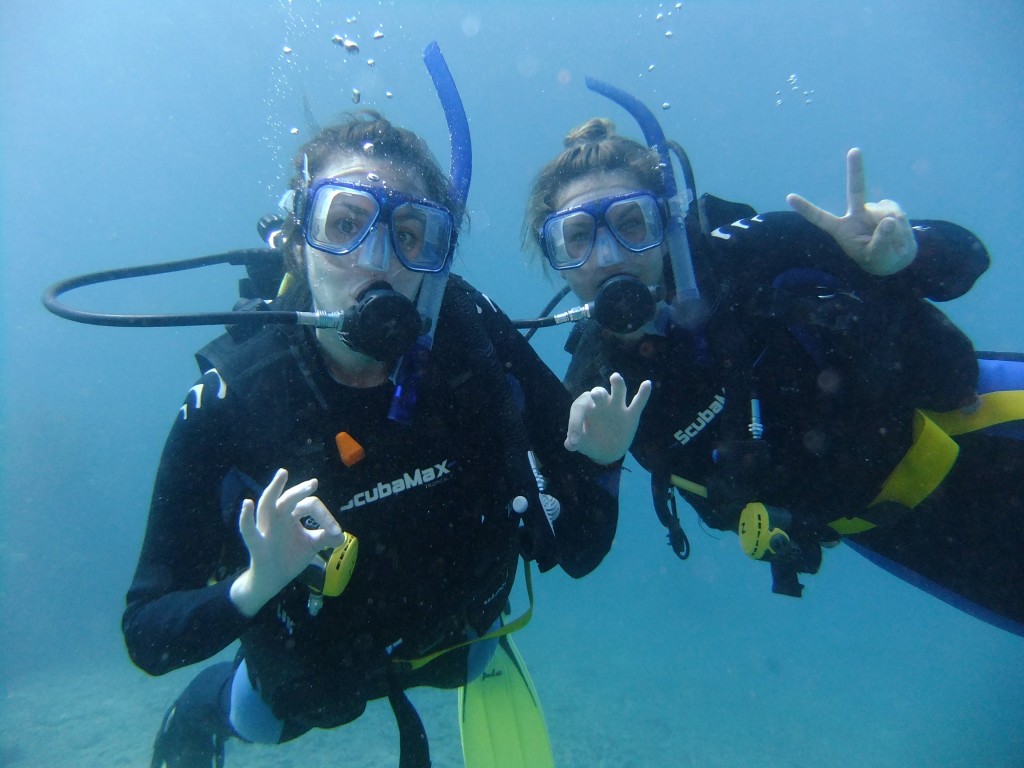 I could really mention all of Colombia. From Cartagena to Medellin to Salento to Popayan, I ended up staying longer in each place than I initially thought I would. Taganga was one of those places that I just couldn't leave, no matter what deadlines I made for myself. To be completely honest, Taganga isn't stunningly beautiful or even that charming compared to other places in Colombia, but what it lacks in sightseeing it makes up for in diving. I started by doing a few fun dives at Aquantis Dive Centre and then stayed on to do my Rescue Dive Course there, too – meaning I stayed for well over a week when I had planned for only a day or two. From there I also visited the gorgeous park and beaches of Tayrona, which I recommend for anyone going to Colombia. I still crave the fresh fish from that one little restaurant along Taganga's main beach…
2. Pai, Thailand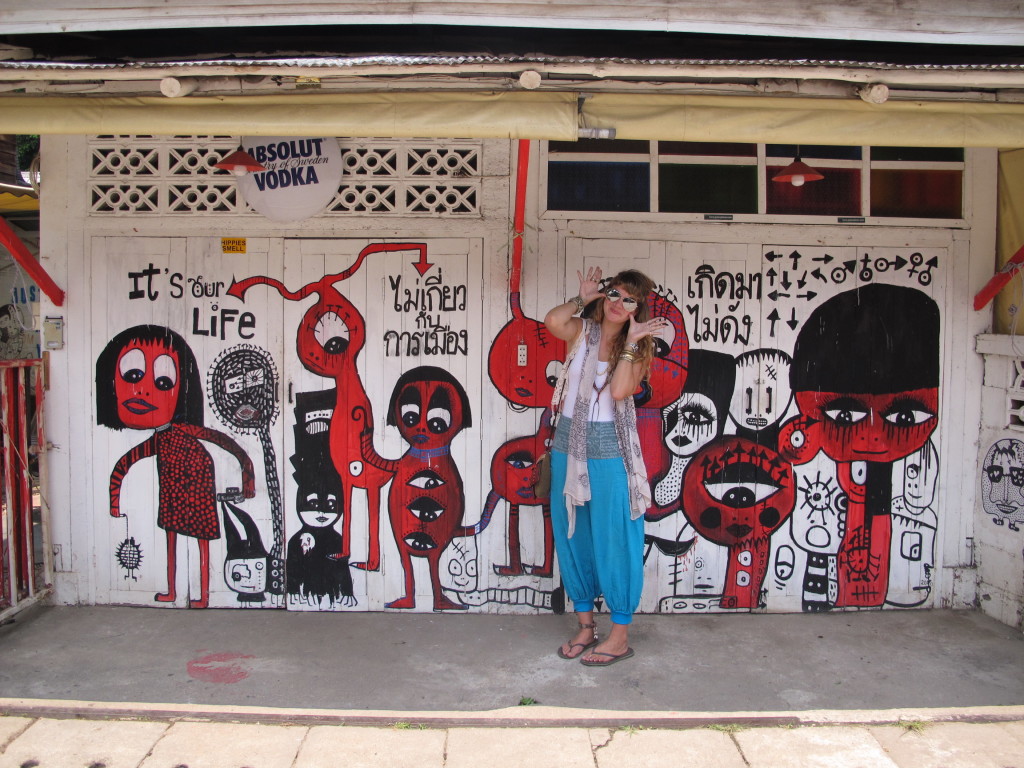 I could wax romantic about Pai for a very long time, as I stayed there for, well, a very long time. I initially thought I would go for only a few days after the wild parties of Songkran in Chiang Mai, but I stayed for two weeks and then some. I got to know the restaurants so well that the servers knew exactly what I would order. All I did there was ride a motorbike through the hills, eat, write on my blog, eat, party in the Jamaican bar, and eat, but it was a glorious two weeks. Bonus points for having my own little cabin beside the river for only 100 baht per night (that's less than £2, or just over $3).
3. Utila, Honduras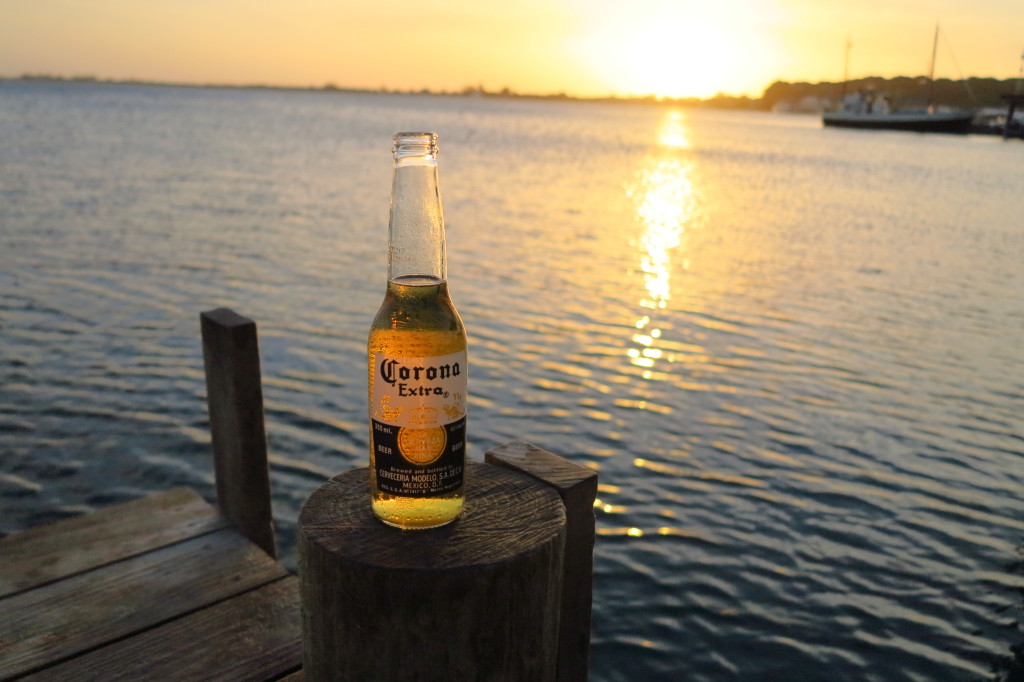 I had a pretty set plan when I first started off in Central America in 2012. Relax in Belize for a week or two, then head to Antigua, Guatemala to study Spanish for at least a month. Then, a short stint in the Bay Islands of Honduras before heading south to Nicaragua. Turns out, it rained the whole time I was in Antigua and I quickly craved the beach, so I left after three weeks. And that short stint in Honduras? It turned into two weeks and a few days, all of which were spent on the island of Utila (save a few days in Copan Ruinas and La Ceiba). I was instantly welcomed by Utila Dive Centre and did a total of 15 dives there, falling in love with both the stunning underwater life and the hilarious dive masters I got to know. Throw in some very cheap seafood, some great parties, and a travel romance, and I was pretty sad to finally leave the sweltering island.
4. Tel Aviv, Israel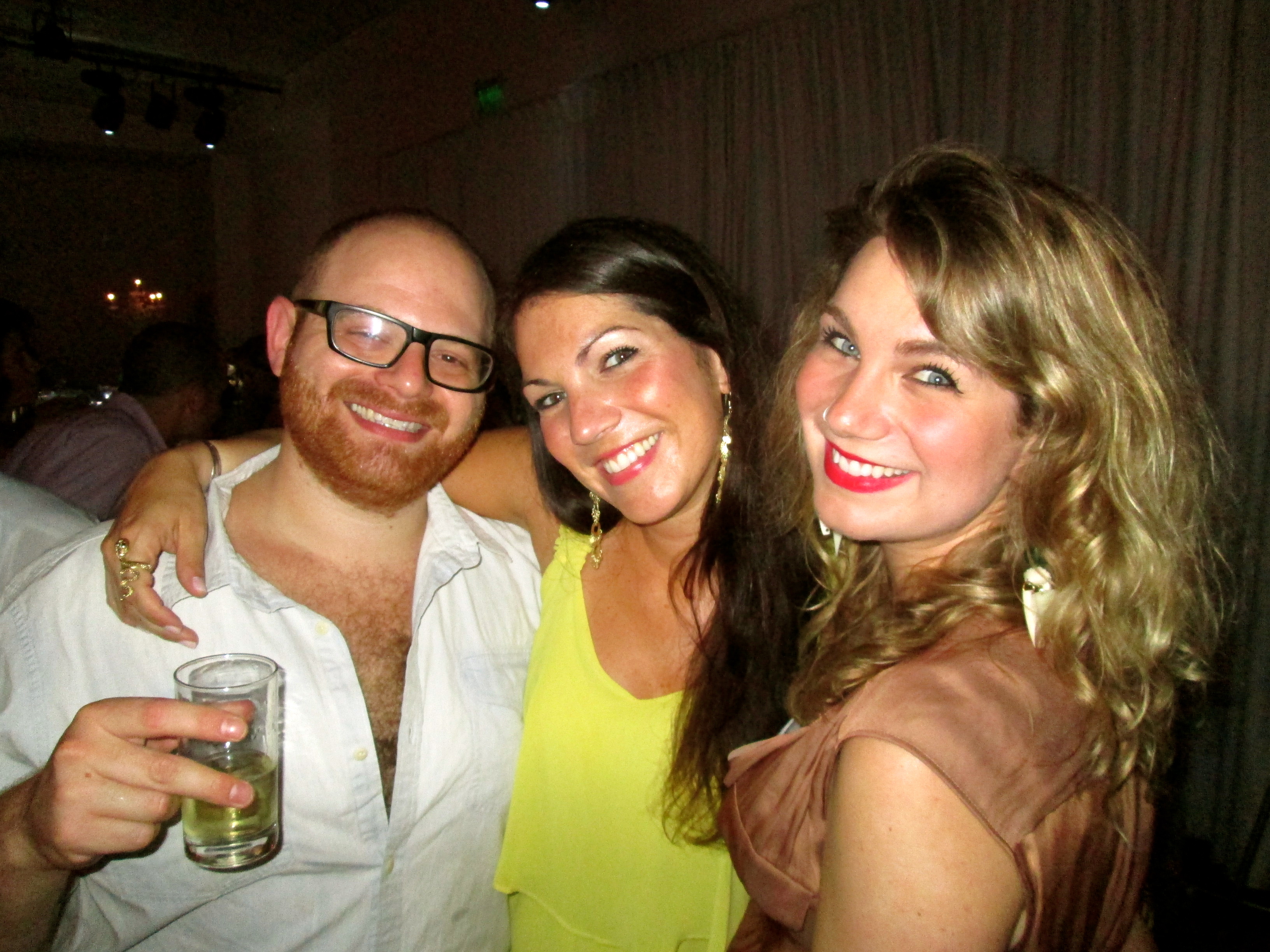 Israel isn't often in the news for very good reasons, especially now. I've always said that I wouldn't get too political on this blog, especially when there are so many sides to a story and especially when I don't feel that I have the knowledge or the authority to speak about it. What I can say about my time in Tel Aviv last year is that I stayed far longer than I thought I would; I had initially intended to stay there for a few days, then head south to Eilat to dive, then head into Jordan. I even had a flight out of Amman. After spending a few days with my sister Zalie, who lives there, I knew I wasn't going anywhere. There's something to be said about putting two sisters together in a city with a beautiful beach and an abundance of amazing restaurants. Simply put, I was more than happy to stay in Tel Aviv with her, and cancelled that flight from Jordan.
5. Tokyo, Japan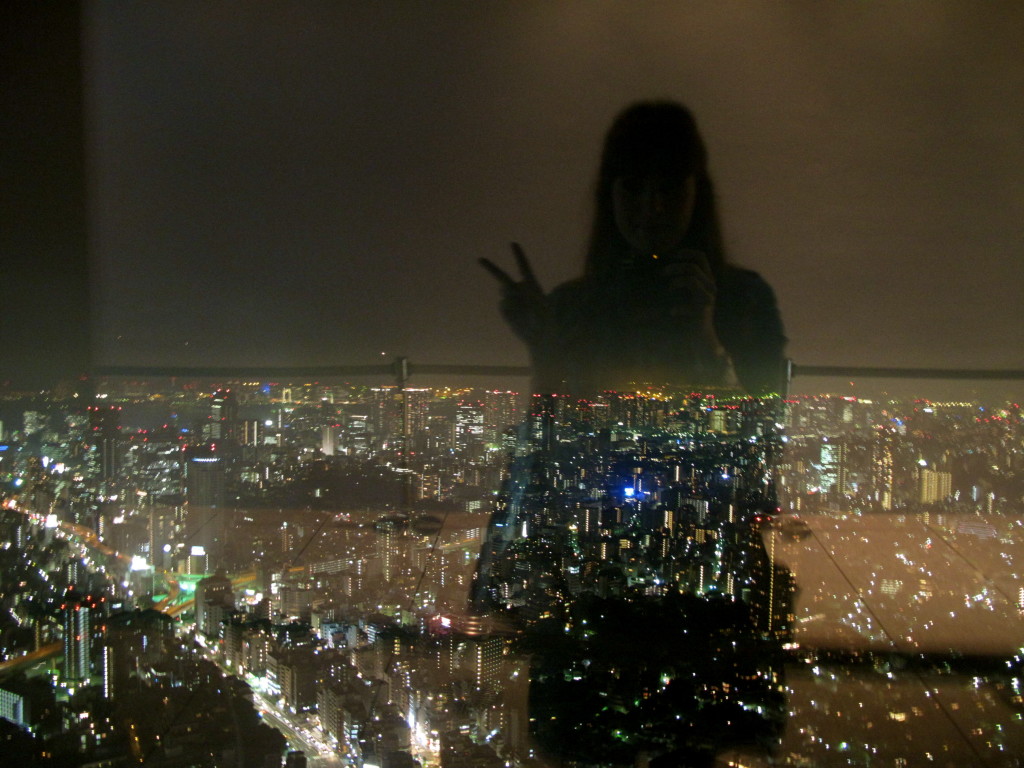 I lived in Osaka, Japan for over two years, and I'm ashamed to admit that I didn't see as much of that fascinating country as I perhaps should have. And while I did try to spend weekends in other places – Hiroshima, Koyasan, Kyoto, Nara, Kobe – it was always Tokyo that drew me back. I must have visited Tokyo at least a dozen times in those two years; once I planned to go further afield when I had a week's holiday, but I just stayed in downtown Tokyo the entire time. I loved its culture, its food, its flashing lights and its expanses of parks. I loved that I never knew what I would see when I turned the corner. I loved how, even in a huge, bustling city, one of the biggest in the world, I was always spoken to with respect, and always greeted with a smile. Tokyo is still one of my favourite cities in the world.
6. Copenhagen, Denmark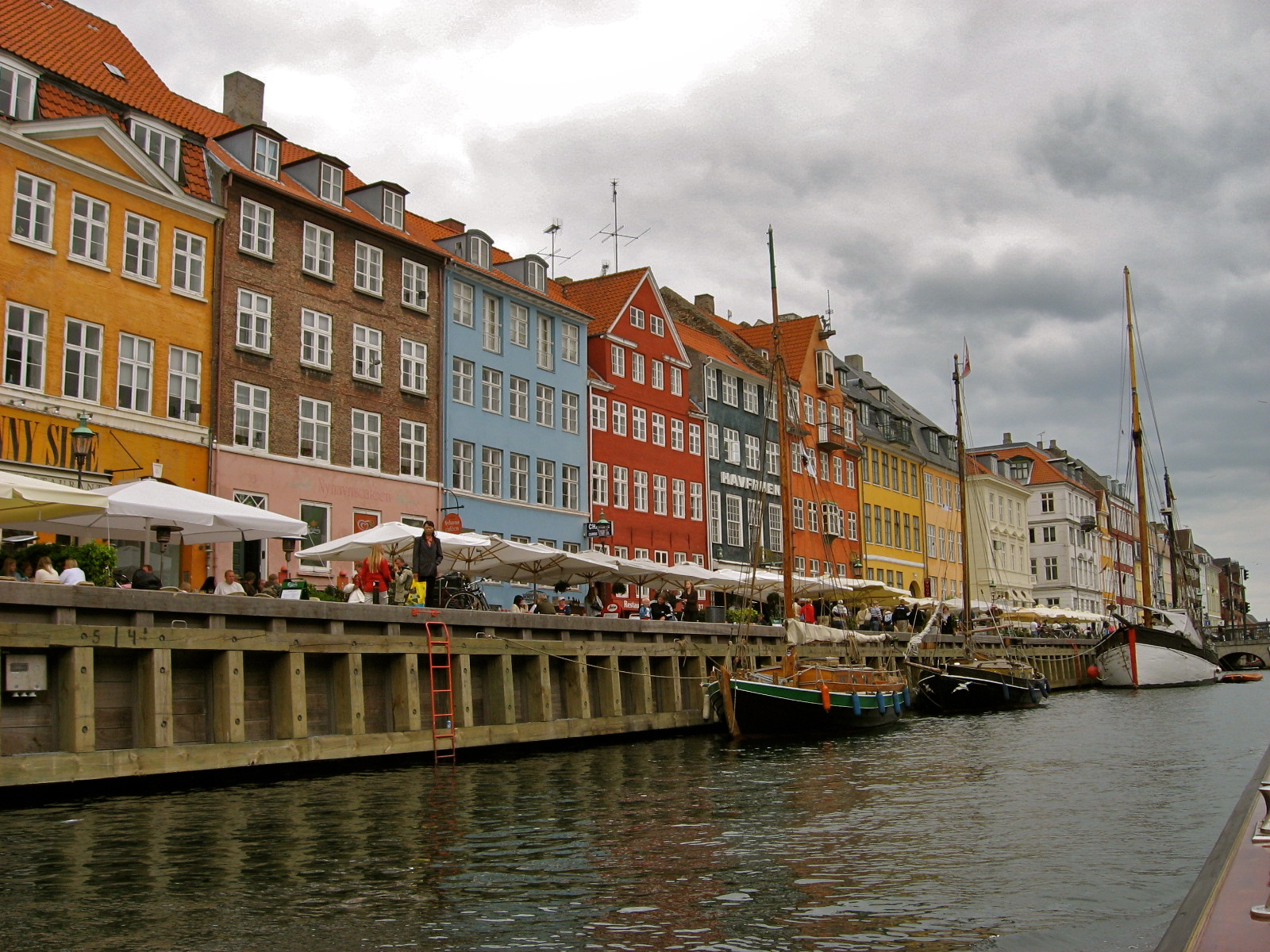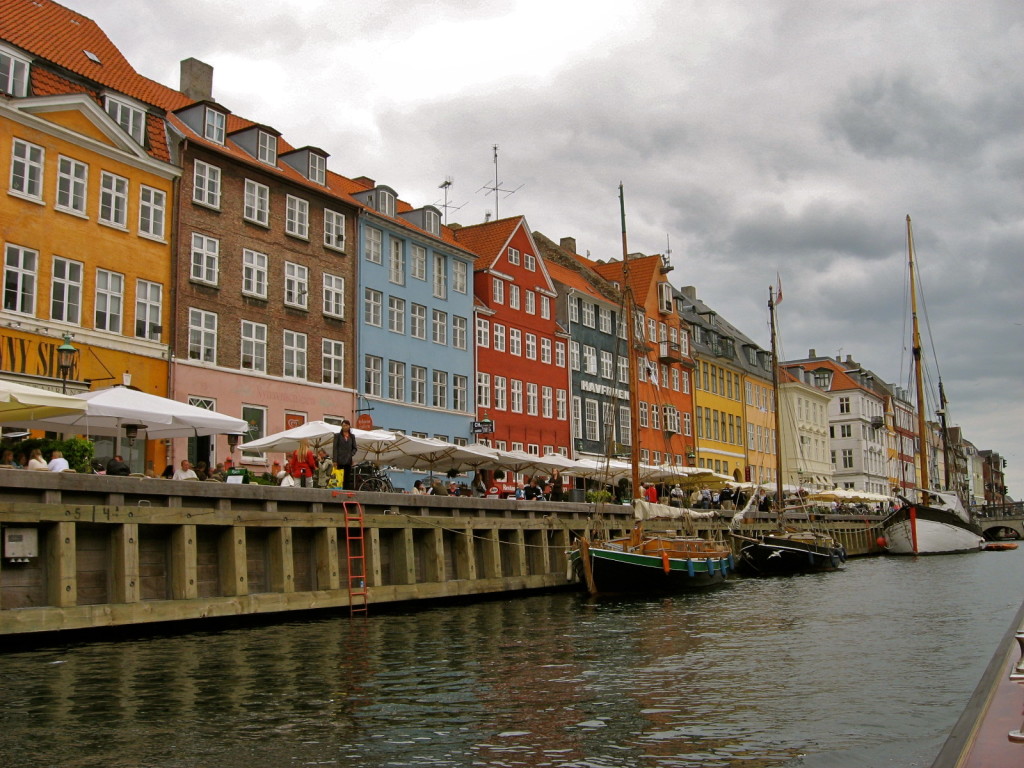 When I visited Copenhagen in the summer of 2006 I had no intention of returning any time soon… until I met a man who changed all of that. Instead of continuing on through the Baltics after Scandinavia, I instead returned to Copenhagen to spend a few blissful summer weeks in Denmark's capital. While I'm sure the romance had a lot to do with it, I grew to love Copenhagen for so many reasons: its history, its architecture, its food, its fashion, and its culture, of which I knew nothing about before spending so much time there. I even returned for another month in the autumn, when it was just as beautiful (and I did eventually get to the Baltics).
7. El Nido, The Philippines
When I booked a holiday in the Philippines for three weeks back in 2010, I had a grand plan for exploring three or four islands. After a night in Manila and another five days in Boracay, I headed to the island of Palawan. And, wouldn't you know it… I stayed for the remainder of my time in the Philippines. I went snorkelling every day, wrote pages and pages in my journal, read books for hours on end… and just relished in the slow pace of life there. Coming from my life in Japan, this was one of the best places to relax.
8. Havana, Cuba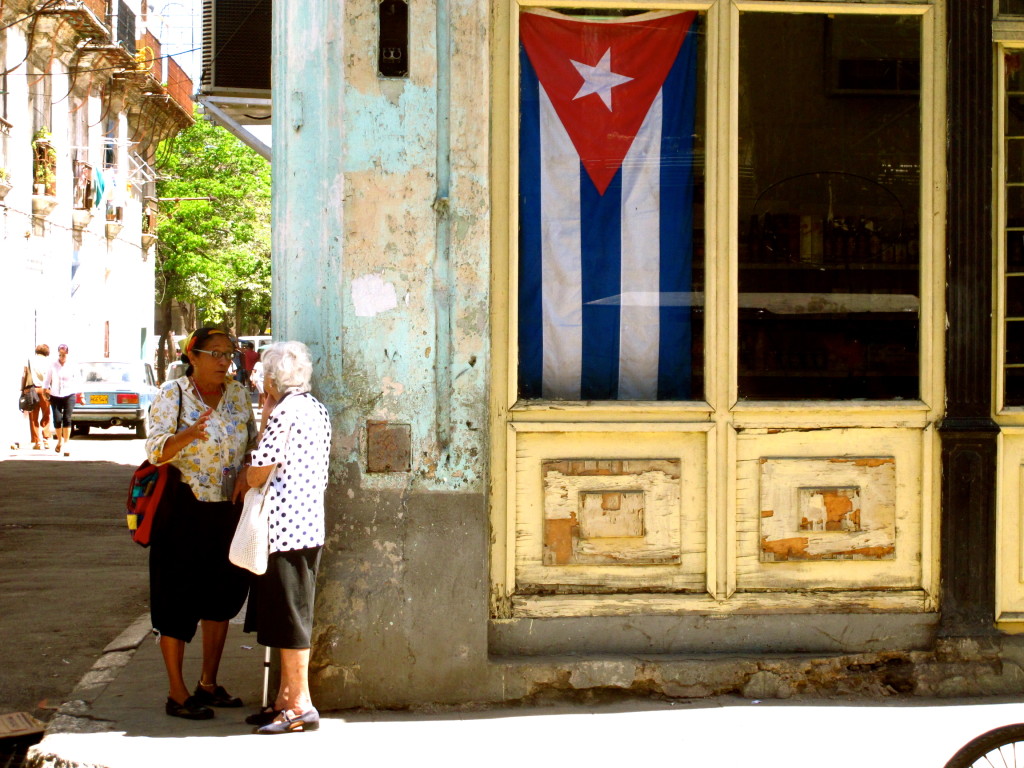 I visited Cuba when I only had a week's holiday from work, so I didn't really have the option to travel much farther than Havana. Looking back, even if I had had longer, I still would have spent a full week in the country's capital. Full of life and colour, I spent most of my days just walking around the city's vibrant streets; the sightseeing and the abundance of activities to do in the city are phenomenal. I completely fell for its cars, cigars, and for all of its incredibly welcoming people.
9. Buenos Aires, Argentina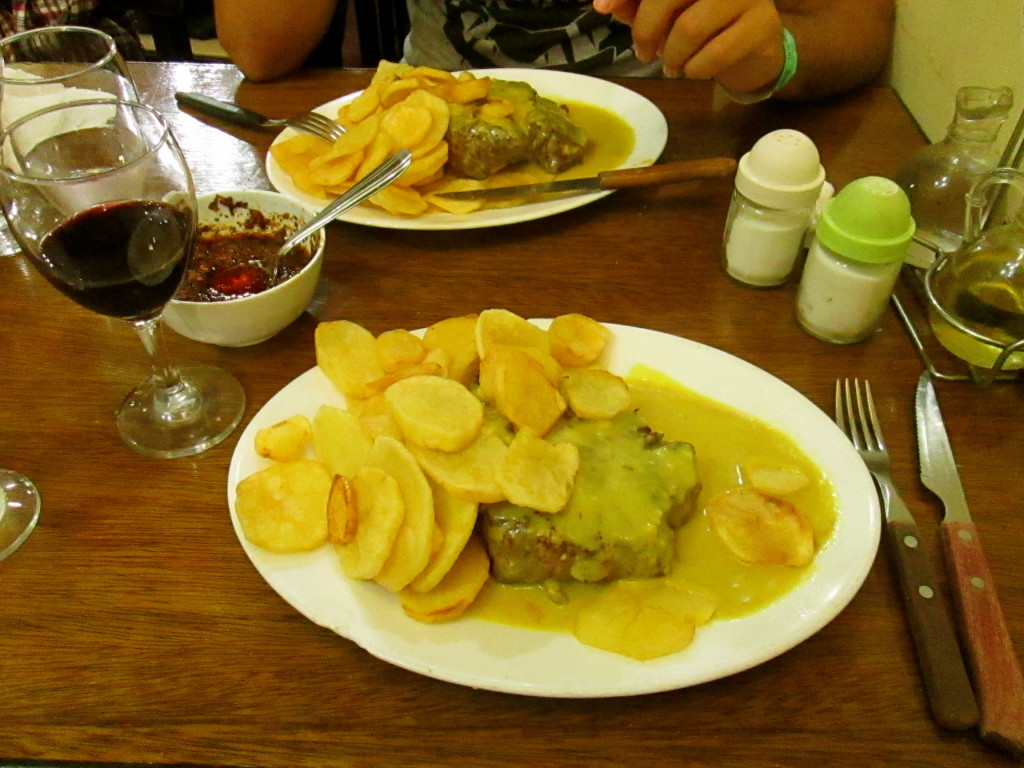 Despite having three weeks in Argentina, I only visited three places: Mendoza for one week, Iguazu Falls for two days, and, well, Buenos Aires for two weeks. While I really enjoyed the sightseeing I did there, to be completely honest, I was exhausted after over eight months backpacking through South America and welcomed the ease of being in Buenos Aires. I really couldn't ask for much more at that point: amazing food, my favourite wine (Argentinian Malbec), ridiculously good-looking people, huge tree-lined streets, and some of the best nightlife I've ever encountered. You couldn't have paid me to leave at that point.
10. The Perhentians, Malaysia
My sister went to the Perhentians in 2001, and since then I had been dying to visit these little islands near Thailand. When I finally got there in 2011, I intended to stay for five days or so. I mean, what can you do on an island with only one main strip along the beach and no roads? Turns out, a lot. Those five days turned into over two weeks. I read about ten books, ate amazing grilled fish every day, and spent every night sitting on the beach under the giant starry sky making new friends from around the world. I still think of the Perhentians as paradise.
11. Melbourne, Australia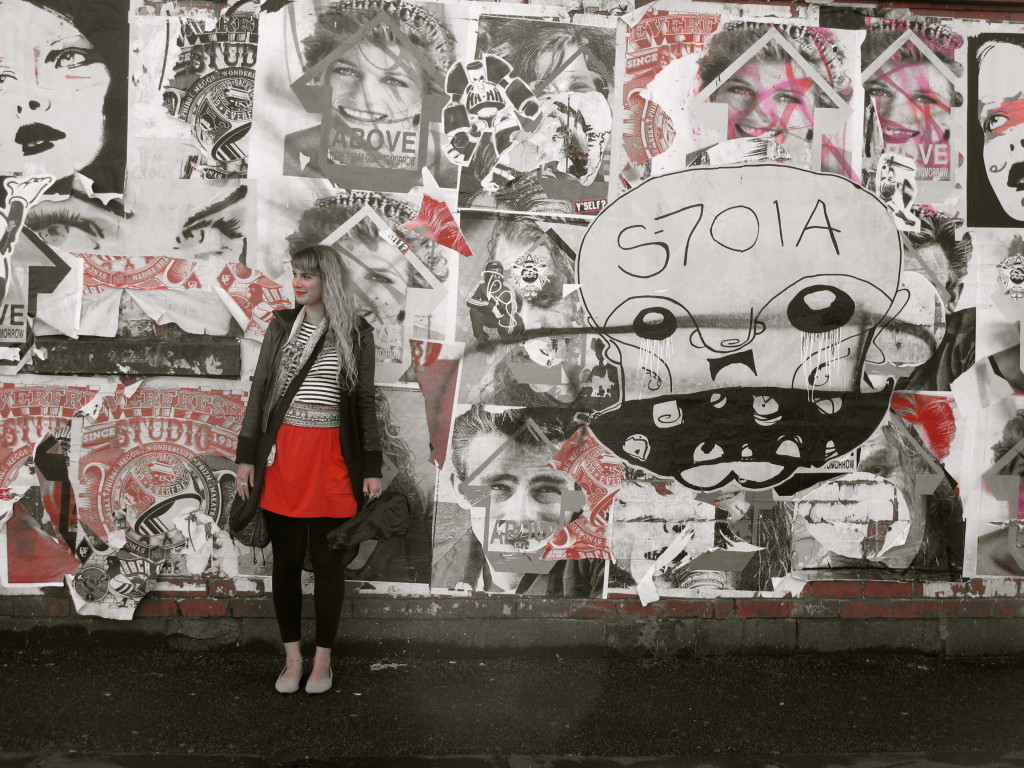 During my backpacking stint around Southeast Asia in 2011, I had the wild idea to fly to Australia to visit my friend Ali, who was living in Melbourne at the time. I could only afford ten days (and those ten days used up more of my budget than an entire month in Laos and Cambodia) and I thought that I would start in Melbourne and perhaps take a road trip outside the city, or even try to get a domestic flight to Sydney. Turns out, other than a day spent along the Great Ocean Road, I stayed in Melbourne the entire time. With some of the best street art I've ever seen, plus a fantastic café culture, Melbourne turned out to be one of the cities I could envision myself living in one day. Even with ten fairly packed days of sightseeing, I barely scraped the surface. I'd love to go back.
Bonus 12. London, UK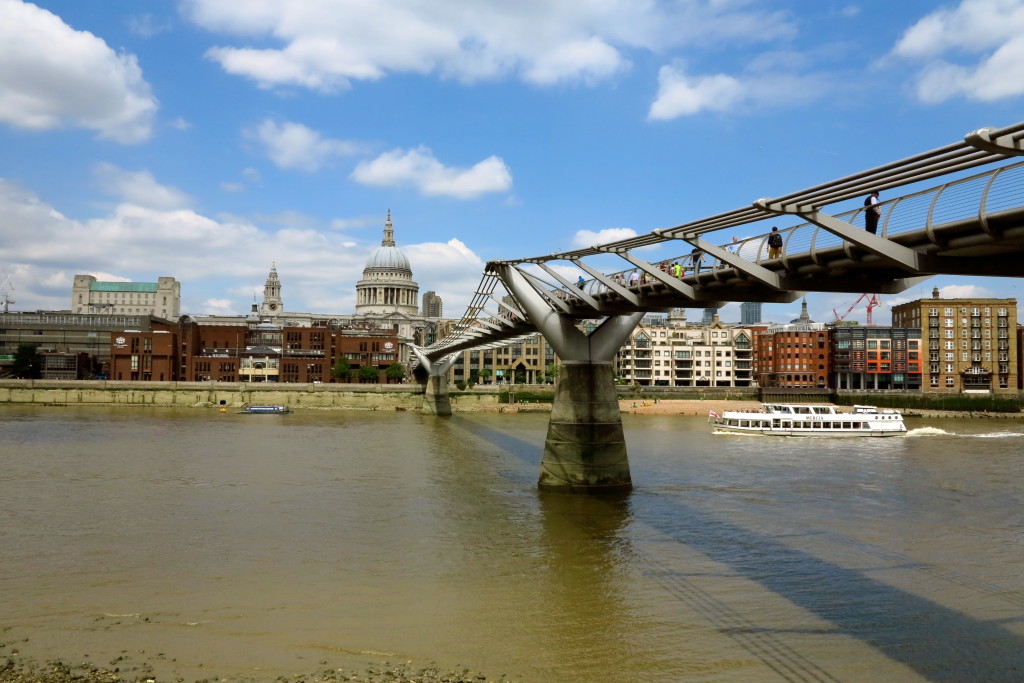 This one shouldn't really count, as I live here now… but I am still devastatingly in love with this city. I have my ups and downs with it (like any relationship) but I can confidently say that I have no desire to live anywhere else at the moment. Whatever you want, London has it (or its only a short flight away). London is one city that I can't imagine saying that I want to leave at all.
What about you? Do you have a place you kept saying you'd leave tomorrow?