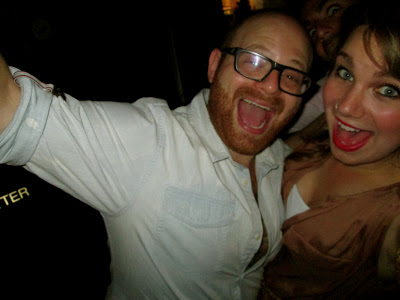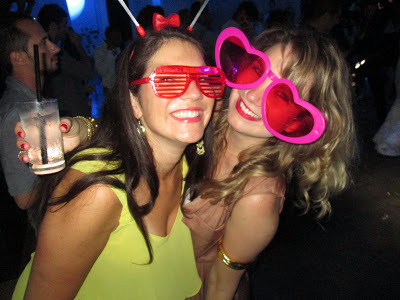 Tel Aviv, Israel
I've been in Israel for ten days now. Originally I was going to spend only eight days here, and then head south to Aqaba to dive in the Red Sea, and then go to Petra, and then fly out of Amman. I was going to do all of that in four days.
And then a funny little thing happened. Well, no, it's not that funny at all – it's entirely predictable and logistical. I decided to stay in Israel, to simply stay in Tel Aviv. I've made this mistake a few times,
planning to go somewhere and then realizing
that I do not have the time, the energy, or the money to go to each and every place I set out to visit. As I said when I cancelled my plans to visit El Salvador, it just doesn't make sense for me at the moment. Three months from now, I'll be living in London and able to fly to Jordan quite easily, able to fly when I have a bit more time to spend in the country and perhaps even a travel partner to spend it with.
The main reason I'm not going to Jordan, however, is an even simpler one: I want to stay in Tel Aviv and be with my sister. She lives here with her boyfriend, Tom, and the entire reason for this visit to the Middle East was to see them. We've been having such good time here: partying with their friends, visiting local museums, shopping, relaxing on the beach, and, of course, indulging in far too much food and drink.
As I've gotten older and as I've travelled more, I see how my priorities change when I'm on the road. When I first travelled solo through Europe over seven years ago, I was a blur of movement, switching cities and countries more frequently than some travellers change their socks. Over the years, however, I've slowed down considerably, preferring to stay in one place and get to know that place well rather than zip through to simply check a place off of a list. I found a few places like that through Asia and South America (
Hoi An
, 
Koh Tao
,
Pai
,
The Perhentians
,
Kathmandu
,
Antigua
,
Utila
,
Granada
,
Taganga
,
Sucre
, 
Buenos Aires
, to name a few) and now I've added Tel Aviv to that list.
I won't lie – most of my time here has been spent sitting on my bum with either a coffee or a drink in hand. And, wouldn't you know it, it's been the best time ever.