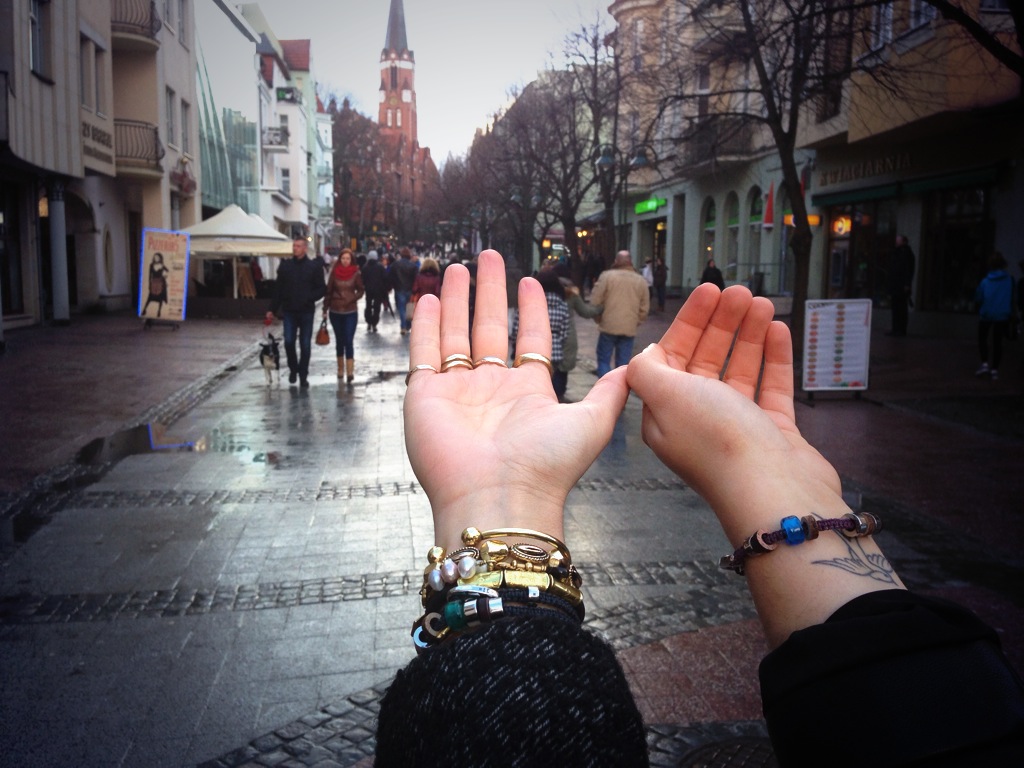 El Camino Bracelets in Sopot, Poland
It all started with a tweet. I first saw El Camino bracelets on Vicky's site, and I tweeted that I thought it was a really great idea: beautifully crafted bracelets that helped travellers keep a memory of their favourite trips on their wrists. A charm bracelet, but a really cool one. Shortly after that tweet, Tom from El Camino Bracelets emailed me and offered a complimentary starter kit.
If you've read this blog long enough, or have ever glanced at my Media/PR page, you know that I get very suspicious of companies. There is no paid advertising on this blog, nor are there any sponsored links (not even hidden ones, what you see is what you get). While I'm willing to work with companies and tourism boards for complimentary trips and tours (like my visit to London Cru a few weekends ago), I have no desire to participate in anything that does not keep up with the theme of This Battered Suitcase, or that I think would not be beneficial to readers. I also almost always turn down product reviews.
So when Tom emailed me, I responded politely but firmly. "I won't write a post specifically about your bracelet, or even guarantee that I will put El Camino in the title of a post," I wrote. And yet here I am, two months later, doing both of those things. Why? Because over the past two months, I've developed an amazing working relationship and (dare I say) friendship with the fabulous couple behind El Camino Bracelets. Simply put, they're hardworking, creative, and laid-back, and if you're a traveller looking to start a company, I'd definitely look to them as models.
After I wrote to Tom, he wrote back and said this: "We'd only ask you to do whatever you're comfortable with to spread the El Camino word! If you can share us on social media, that would be amazing, if you could mention us in a post, that would be awesome, or if you tell a few people you bump into on your travels it would be great, too. Basically, whatever you think is right." I was stunned, and very impressed. It's shocking to me how many companies forget to treat bloggers like human beings, but right off the bat he treated me with respect. When I asked Tom why they like working with bloggers, he said, "There is a common passion for seeing new places and discovering new experiences which hopefully will bring us closer to people who may not have heard about us before. Also, we think that an honest review from a person who has seen/worn/tested our products is a much better endorsement than an advert we have paid for!"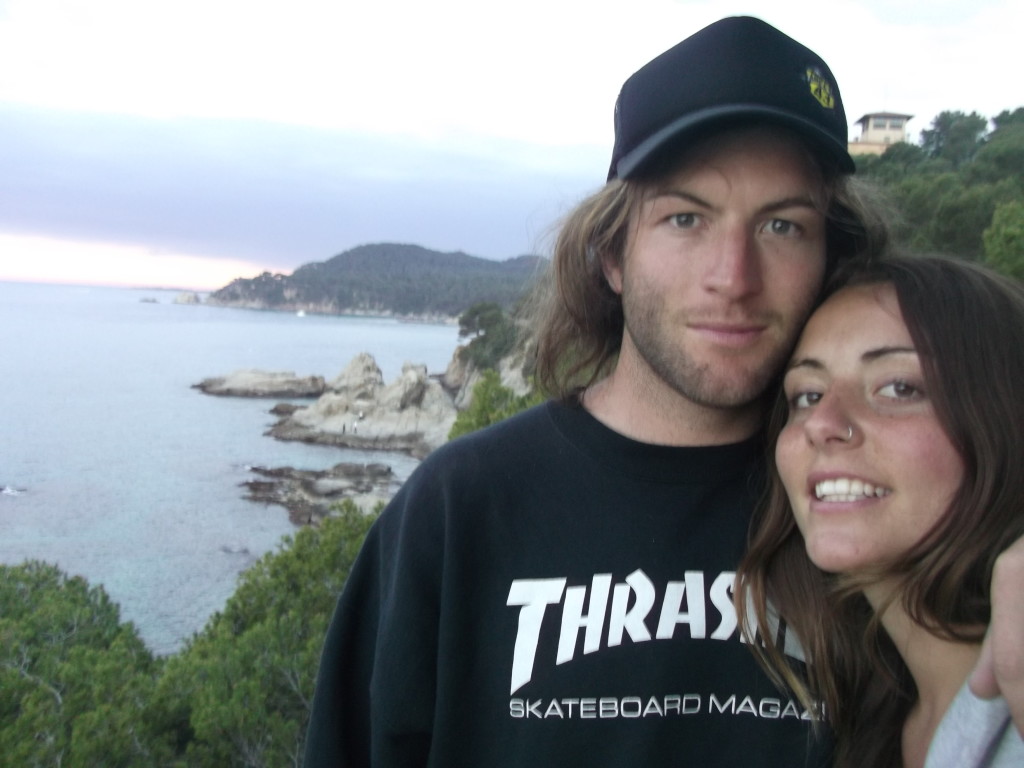 Tom and Candace, founders of El Camino Bracelets
That's the thing about Tom Lane and Candace Kellough; I know that if I had just bumped into them during travelling, we'd really get along. They met last year in Meribel, where they were both working and snowboarding. During a month-long hike through Europe they came up with the idea for El Camino Bracelets, and so decided to invest the rest of their savings into the company. Canadian Candace and English Tom now live and work in Oxford, weaving the bracelets themselves. All of the beads are made and engraved locally, too, and they're beautiful: oak wood spacers, glass beads representing regions (I have the Asia bead), and stainless steel beads engraved with countries or cities (I have Colombia, Canada, India, Morocco, and Poland). You can also get beads personally engraved, so I'm thinking of ordering a special This Battered Suitcase one. There are literally hundreds of beads to choose from.
I never take my bracelet off; it's there on my right wrist along with bracelets from Peru, India, Israel, and Germany. It's comfortable and durable, and I get many compliments on it. As El Camino Bracelets say, "Once you have been to a country, the country's name becomes more than just a name to you; it becomes a memory of everything you experience there." Their slogan is, "Your travel memories will never leave you," and I love that. Of course, I've also fallen prey to the obsessive nature of collecting more beads; I'm ordering a few more soon (I want the South America, Central America, and Africa region steps, and also want Thailand, Portugal, Japan, Myanmar, Peru, Botswana, Guatemala, and basically every country I've ever been to or want to go to). As I love jewellery, and think that it makes for great souvenirs, this bracelet is right up my alley.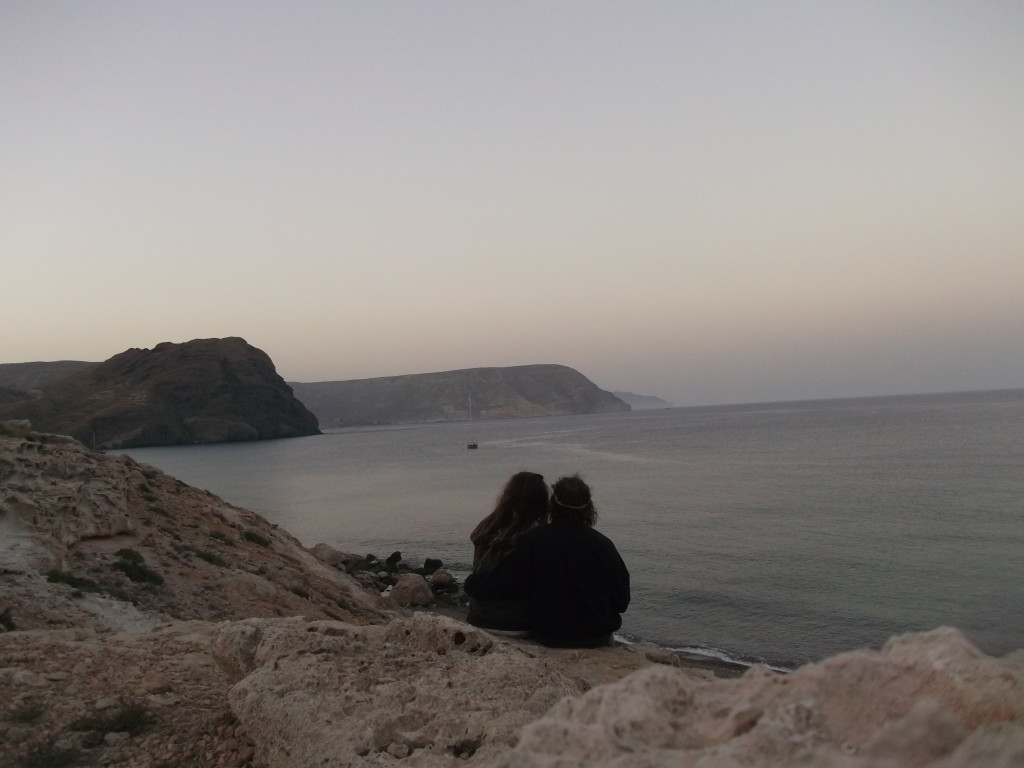 Tom and Candace
As I said earlier, I almost never write about or advertise my support for companies, but I love what Tom and Candace do, and I love that they are fellow travellers. I believe they'll continue to be very successful, and I think that their business model is working really well. On top of that, as I said, they're just ridiculously great and generous people (they even sent me the Poland step as a gift after my trip to Gdansk in February).
Because Tom and Candace are indeed the coolest (I swear all they did was give me a bracelet, they have not paid me in British pounds, Canadian dollars, or chocolate chip cookies to write such a glowing post), they offered a starter kit to one of my readers, too. Yes, that's right, another giveaway! I couldn't be happier to share this with all of you. All you need to do is comment here with the two country steps that you would choose for your starter kit. The deadline to comment is Sunday, April 13th, when I will use a random generator to choose the winner.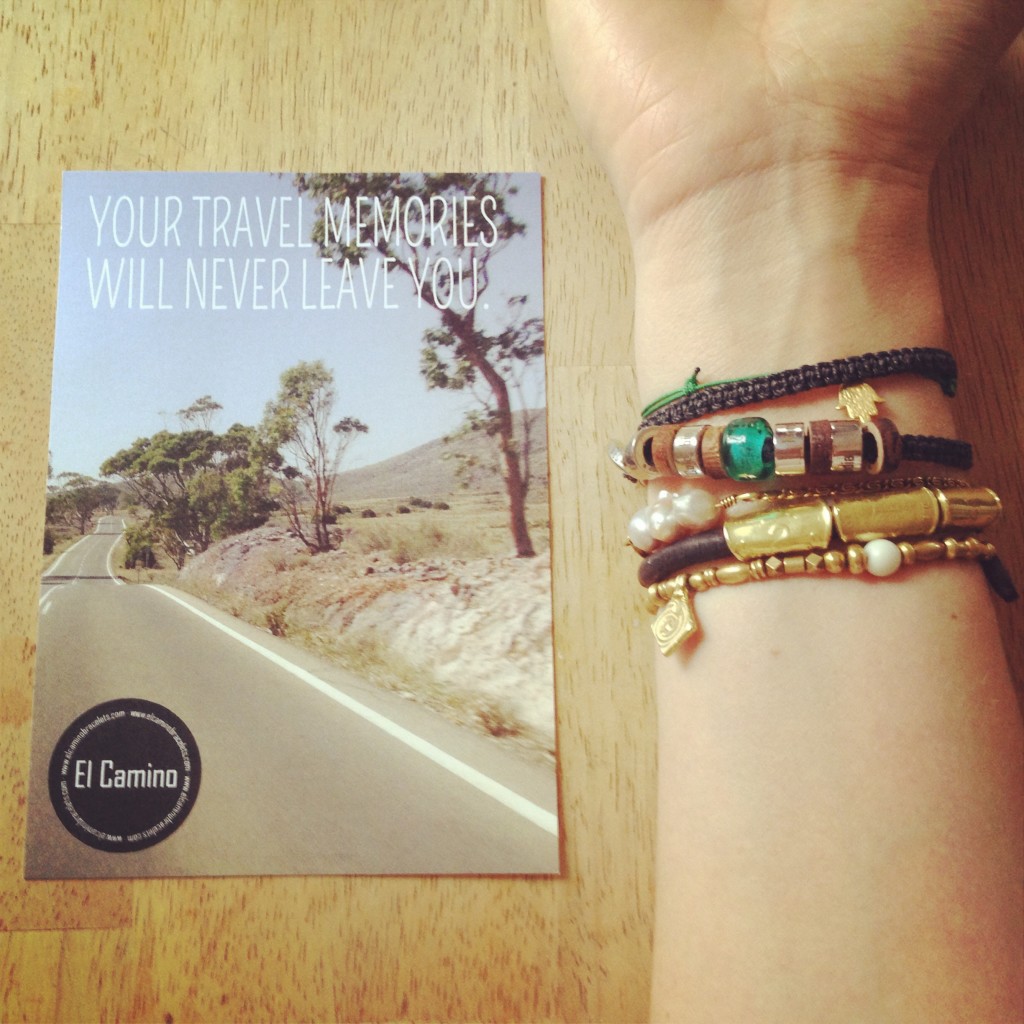 In love with my bracelet from El Camino
So, what are you waiting for? Comment here… and if you don't win, go and order a bracelet anyway! I promise you'll love it.