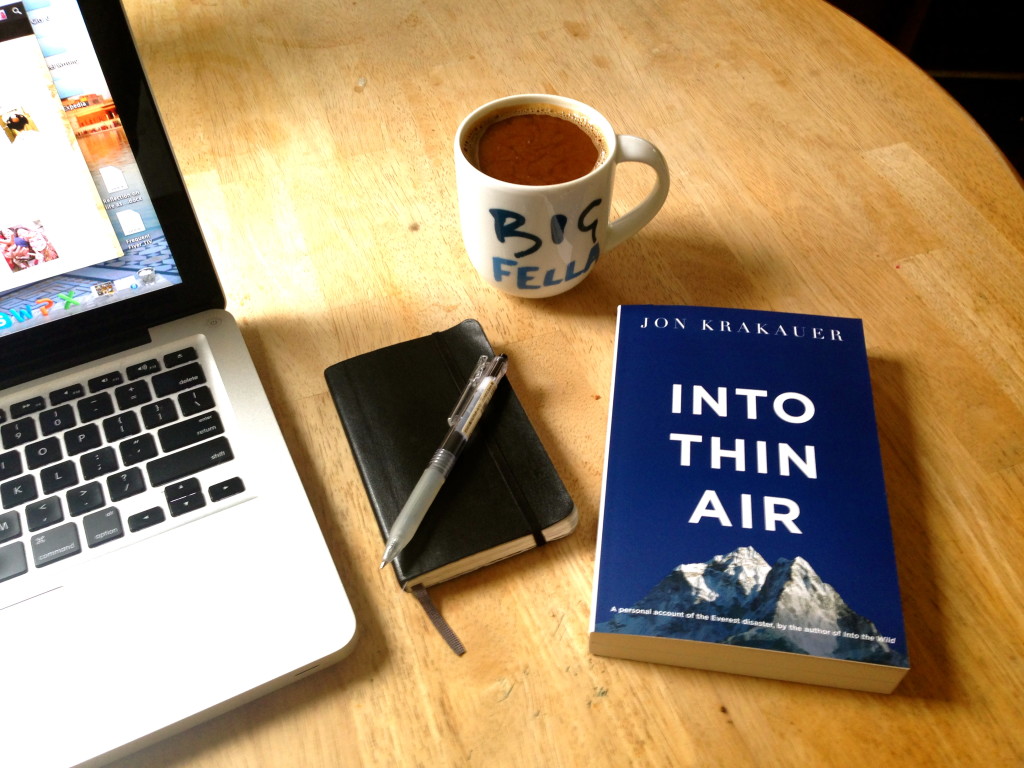 This post will be short but sweet (I hope). I have been recently overwhelmed by what an amazing group of readers I have on this blog and on my social media channels; every day it seems I get a comment or an email that almost reduces me to tears, it's so kind and personal and loving.
When I created a blog all the way back in 2003, I would have never expected that, 11 years later, it would be my main passion. I would have never expected that it would lead to my Master's degree, my writing job, nearly all of my friends, my flat in London, and my life in London. What means the most to me, however, are all of the connections I've made with people directly or indirectly through this blog.
Some of you are brand new to This Battered Suitcase, and some of you have followed it for years, maybe even since Livejournal (hi, Naomi). This is just a thank you for being such a supportive, creative, incredible group of people. As a small thank you, I have a copy of Jon Krakauer's Into Thin Air to give away; fitting, perhaps, because of my last post. I haven't read it yet, only Into the Wild, but I've heard it is absolutely amazing. I will also throw in some treats from London (I hope you like tea and chocolate). I have some other exciting giveaways coming up in the future, but, on this slightly cloudy day in London, I felt I wanted to do something right now.
All you need to do to enter is comment here – please introduce yourself if you can, and perhaps how you found this blog. If you've never commented before, please use this as a place to start! You don't need to have your own blog to comment, just an email address. I am going to be doing a proper survey soon, but I thought it might be nice to get to know each other a little bit better this way first. Please comment by Saturday, March 15th. 
Thanks again for your support, for all your comments, emails, tweets, messages, likes, pluses, shares, you name it. It's because of you that I live the life I've always dreamed.