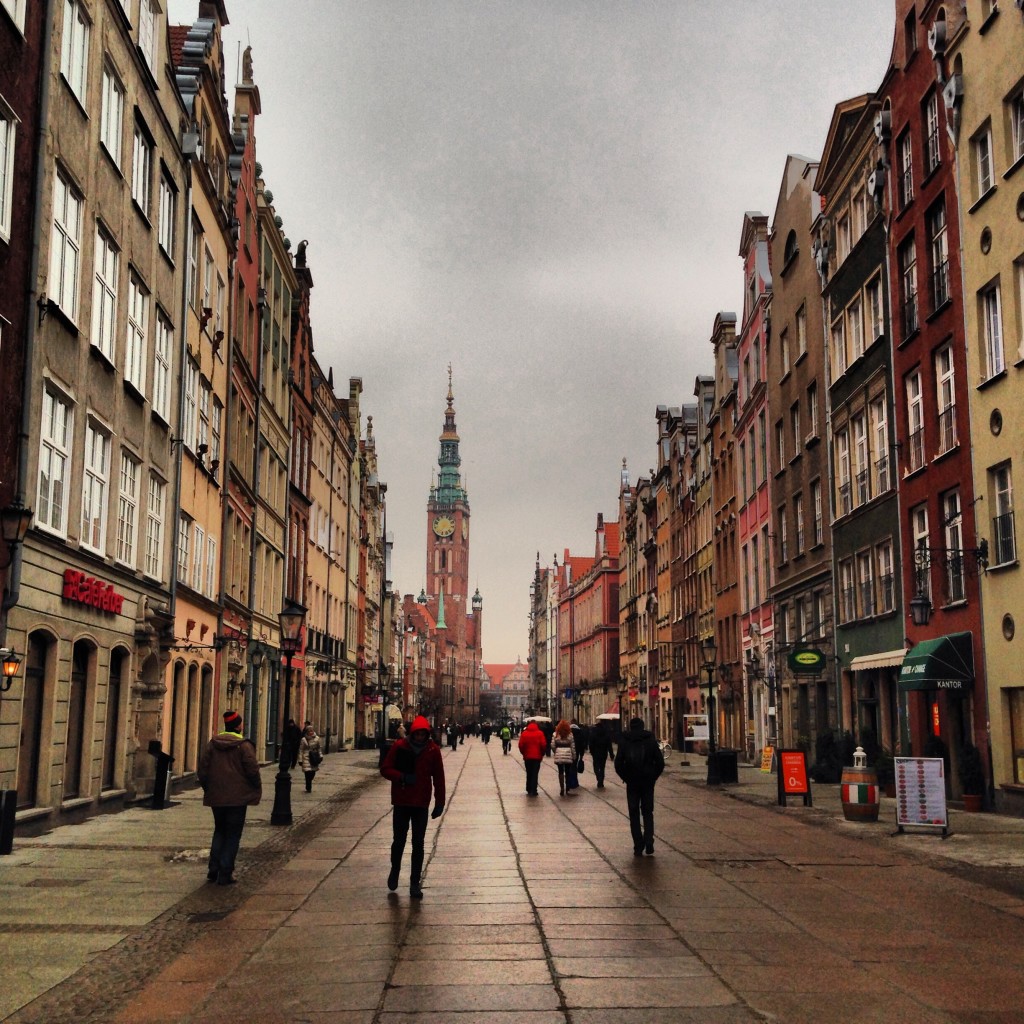 "I think this is the weirdest restaurant I have ever been in." Beverley stabbed another fried pierogi, unsure whether she'd find one with a meat filling, a vegetable filling, or, the worst, we-can't-figure-out-what-this-is filling. I looked around: glass cabinets were filled with porcelain dolls and figurines of page boys and shepherds; intricate murals covered the walls, their colours swirling into one saturated rainbow; mannequin torsos protruded from the walls and ceilings, painted over in shades of violet and indigo. Our server came over, placing an unidentifiable piece of food in front of us; we had ordered the goulash pie, though both of us hesitated to dig in.
"This is definitely bizarre," I responded, "but I kind of like it."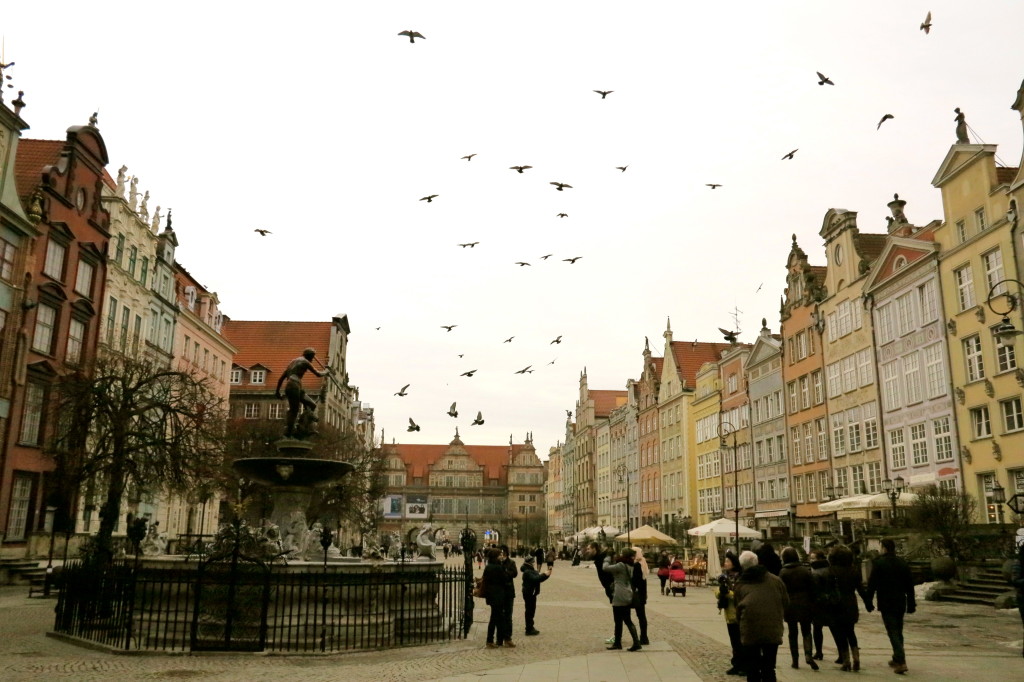 We had flown into Gdansk from London mere hours ago; the flight to Poland, lasting only a couple of hours, was found online for £50 return. Our weekend had come about because of a semi-drunken conversation I had with a group of women a month or so earlier.
"Seriously, if any of you want to go away for a weekend, just say the word." I may have been emboldened by beer, but I was indeed serious. Some of my favourite trips have been the spontaneous ones, the ones where very little is planned other than a flight and perhaps a hostel. The next day, Beverley tweeted me.
"How about Krakow?"
Having been to Krakow, I wanted to go somewhere else, although Poland still held high appeal. Thinking back to a friend's recent trip, I mentioned Gdansk. Within a few days, our flights and hostel were booked. And then… nothing. We planned nothing else.
I've always enjoyed travelling this way. Sometimes the best things in life happen spontaneously. Of course, if you have grand plans of visiting a particular monument, or need to book something far in advance, or are wary of time constraints, booking most of the trip is advised. But when the only thing on the agenda is "wander around and find cool cafés", I love to just show up and see what happens.
We flew from London on a Friday morning and arrived by mid-afternoon. With only two nights in the city, we knew our time was valuable; after dropping off our bags at the hostel, we went out to take photos in the haze of those early evening hours. The temperature hovered not that high above zero, but it wasn't unbearably cold.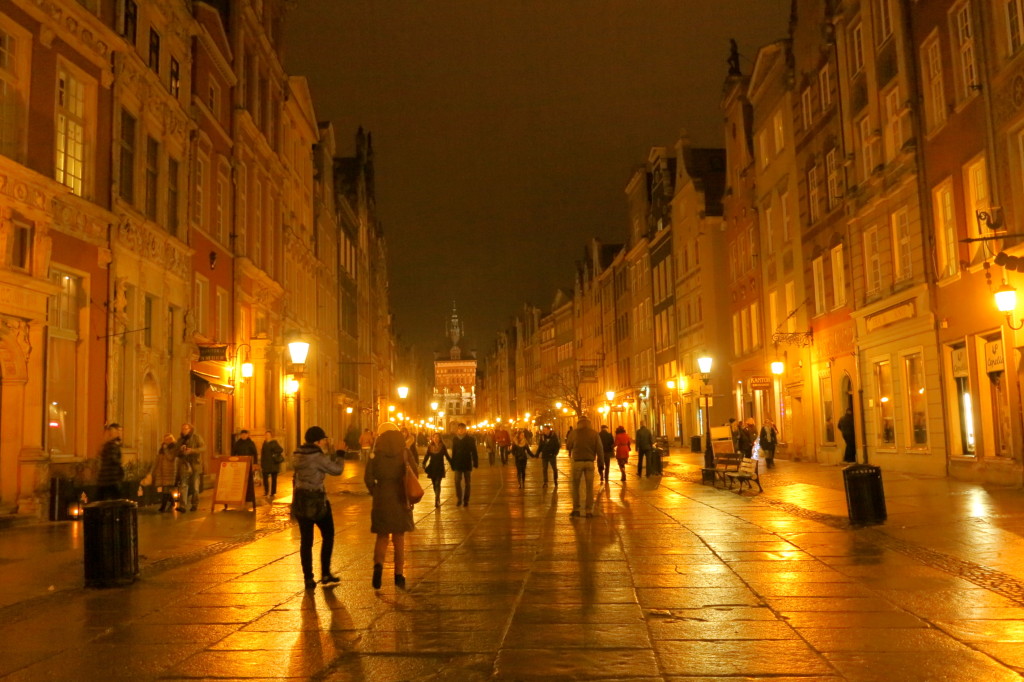 Trying a few restaurants, we couldn't find anything that was either a) open or b) had space for us… it was Valentine's Day, after all, and places were filled with couples sharing champagne. Somehow our route led us to the bizarre restaurant with the fried pierogi; just hungry enough, we managed to wolf down the Polish dumplings, washing it down with cold Okocim beer. I wish I could remember the name of the place, but know this: even if I did know the name, I don't think I could recommend it in good conscience.
We walked along the river after dinner, the cold wind whipping our hair around. We found ourselves at the communist-themed bar Tom had recommended in his post, and had a few more beers – for 4 zloty each (<£1 or about $1.30), it was hard to say no (No To Cyk, Chlebnicka 2) . In the same few blocks, and right near our hostel, we found the Josef K café (ul. Piwna 1/2), which became our favourite find of the weekend: filled with books, paintings, antiques, and Polish hipsters, the people-watching and decor was nearly as good as the Zubrowka vodka and apple juice we downed all night.
The next day was to fulfil our only item on the agenda, and that we did. There is so much beauty and history in Gdansk; it was, as just one example, the birthplace of the Solidarity movement which eventually played a major role in bringing down communism in Europe. While most of the buildings were rebuilt after WWII, the city is absolutely gorgeous, filled with 17th century style architecture and all the cobblestoned streets you could possibly desire. We stopped for lunch along the river at Zuraw (Dlugie Pobrzeze 32), filling up on delicious boiled pierogi and zurek soup, which is a sour rye soup with boiled eggs (much, much better than it sounds).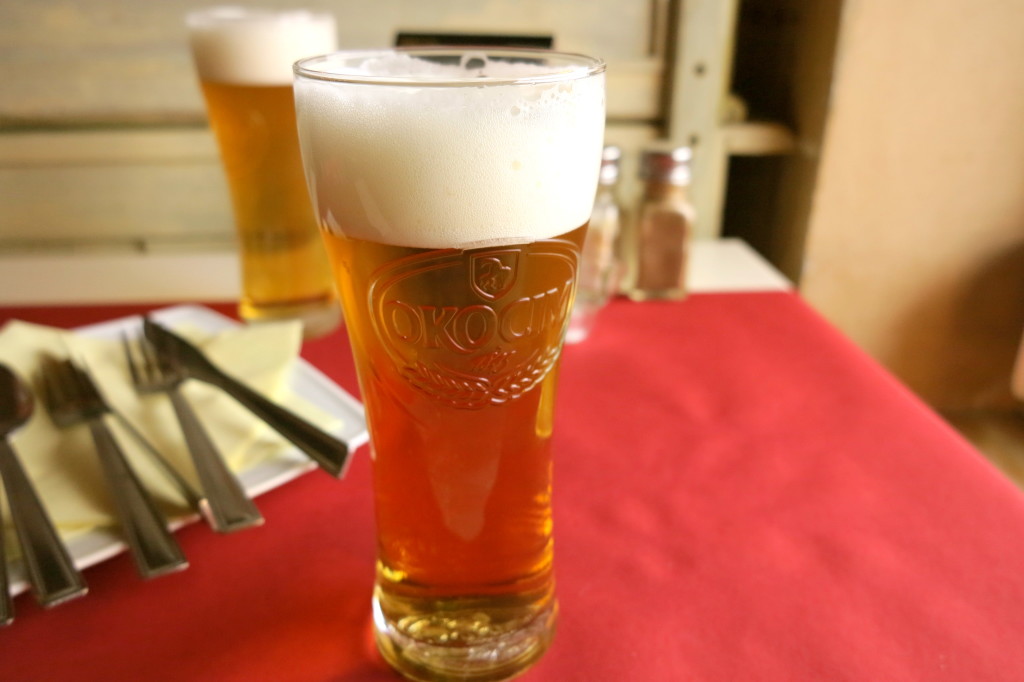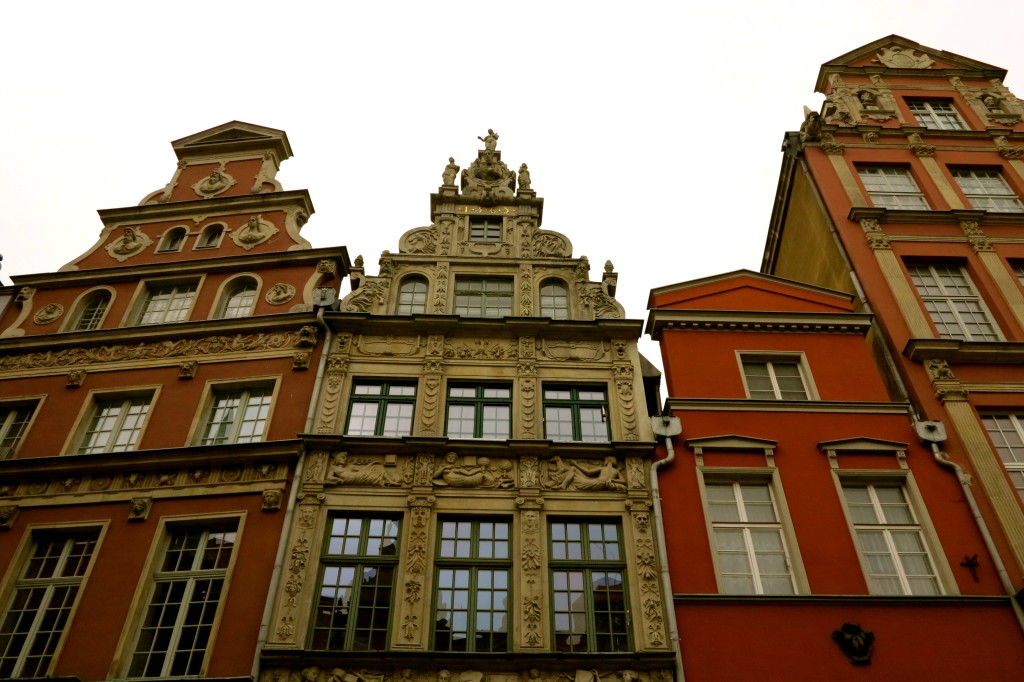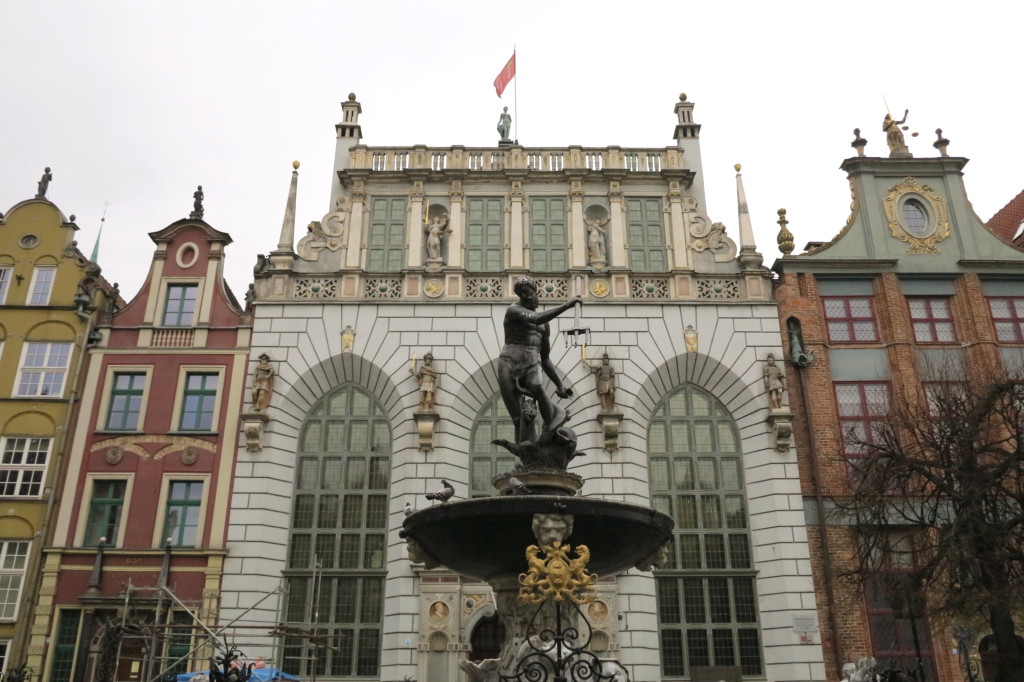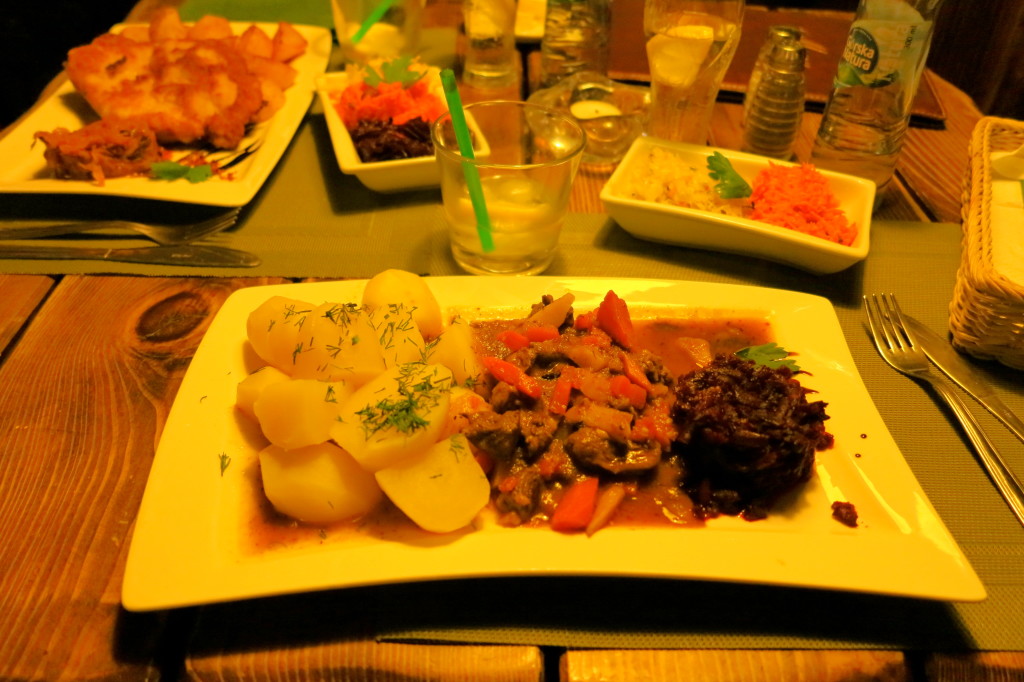 We didn't visit any museums or galleries in Gdansk; we made our way into a few churches, and did some shopping, and stopped for tea when we felt the chill in our bones. Again, sometimes that is the best way to enjoy and explore a city, to simply live in it and be in it and breathe its very air.
The next day, after we had a coffee and breakfast at the adorable Retro Café (Piwna 5/6), we walked to the train station and took the train to Sopot. Only about 20 minutes away, and with trains every 15 minutes or so, it made for a lovely few hours; we walked through the small seaside city until we reached the beach, plodding our way through the Baltic Sea sands. The sun was shining, and it was a beautiful blue-skied day; families flocked to the water, feeding the seagulls and swans that congregated on the shore.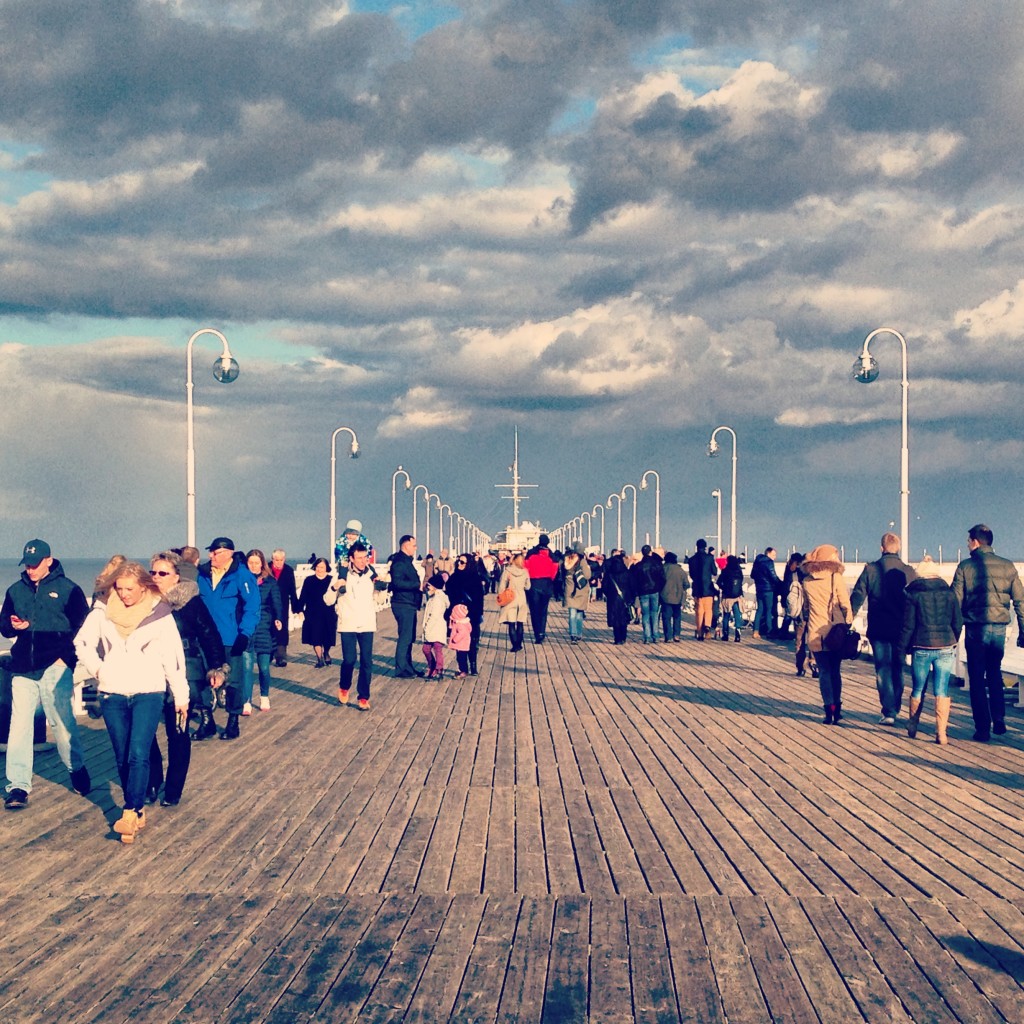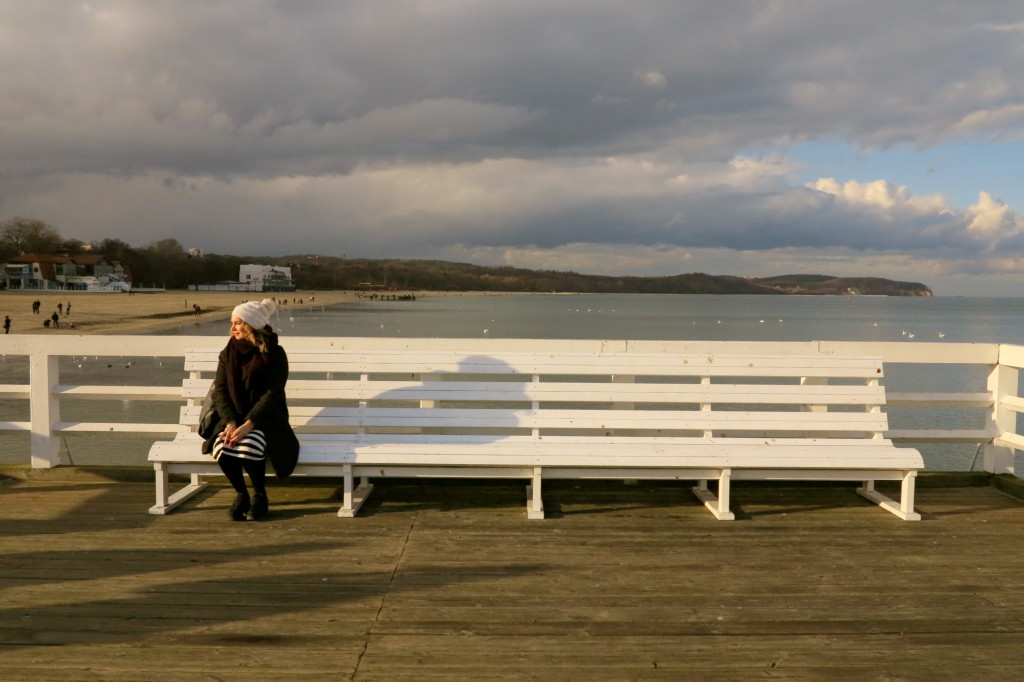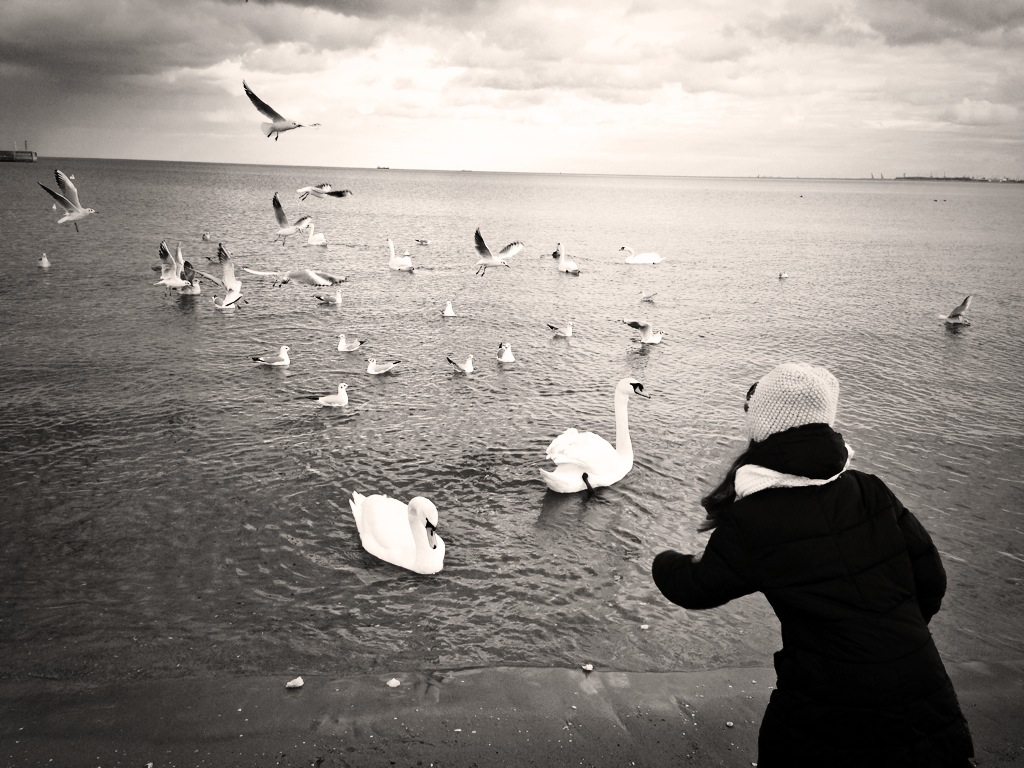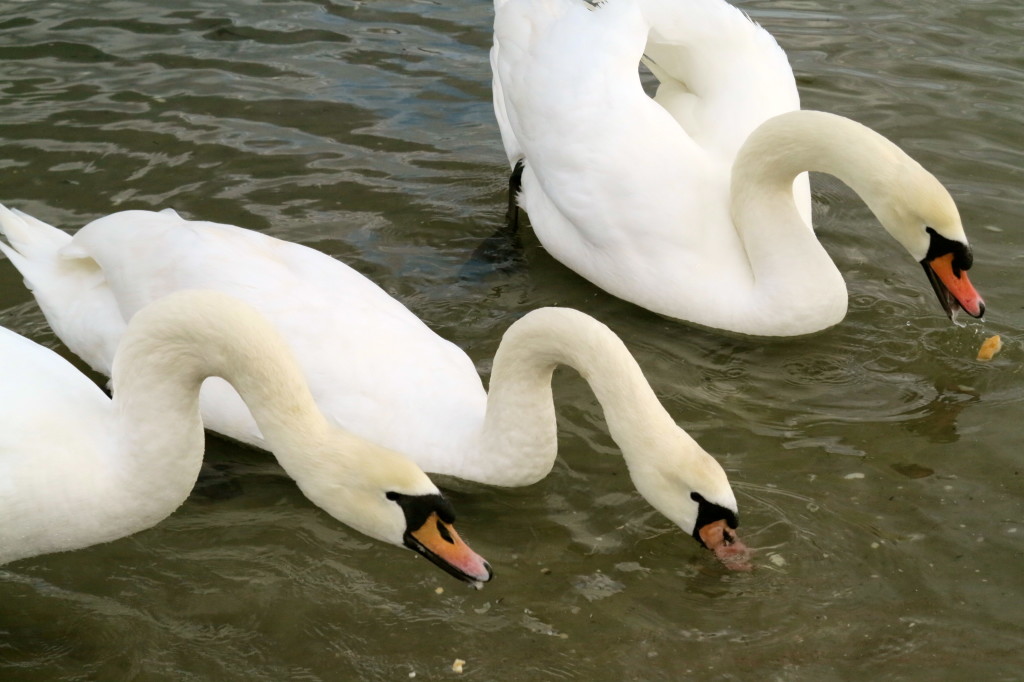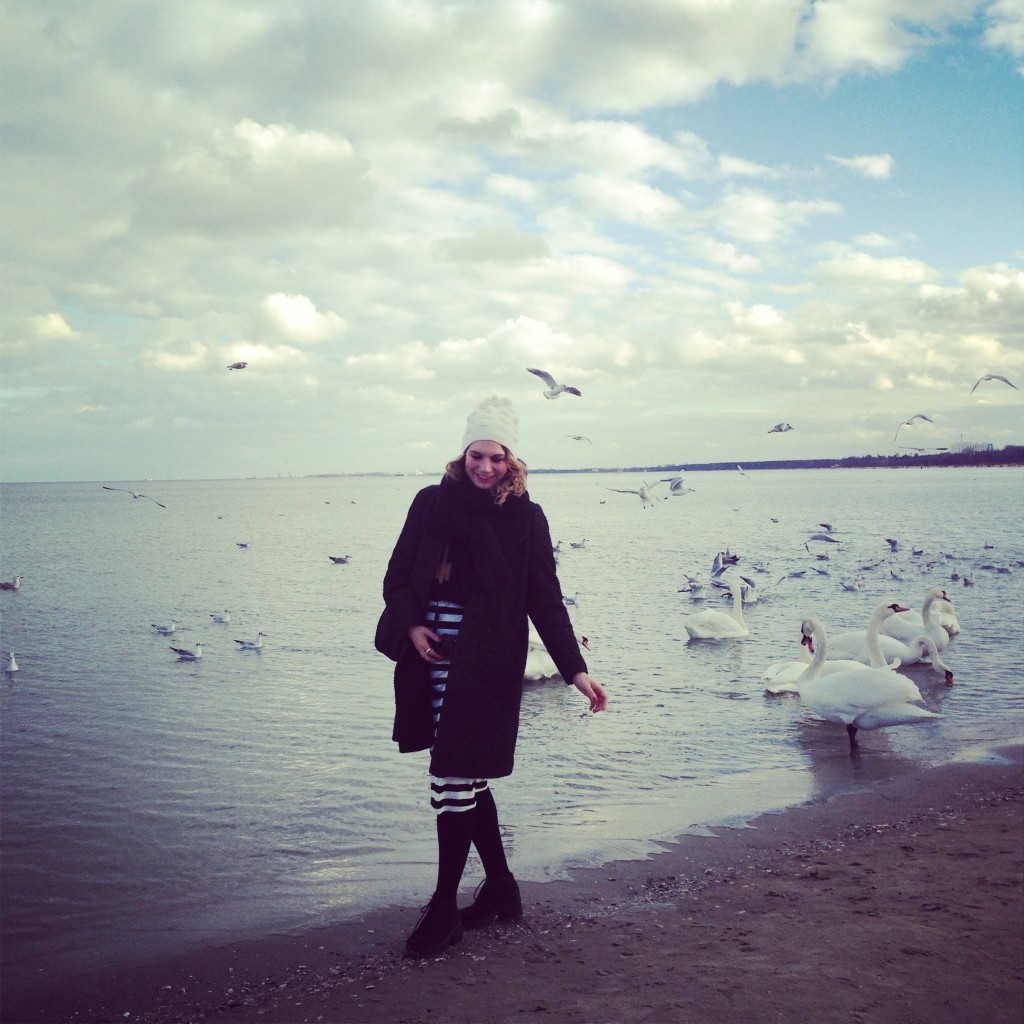 Once back in Gdansk, we only had a few hours before our flight back to London. One last Polish meal was necessary, of course; we ate breaded pork, venison goulash, warm beet salad, and boiled potatoes. Full off of the food, lovedrunk with Gdansk, we drowsily made our way to the airport. It was the perfect weekend.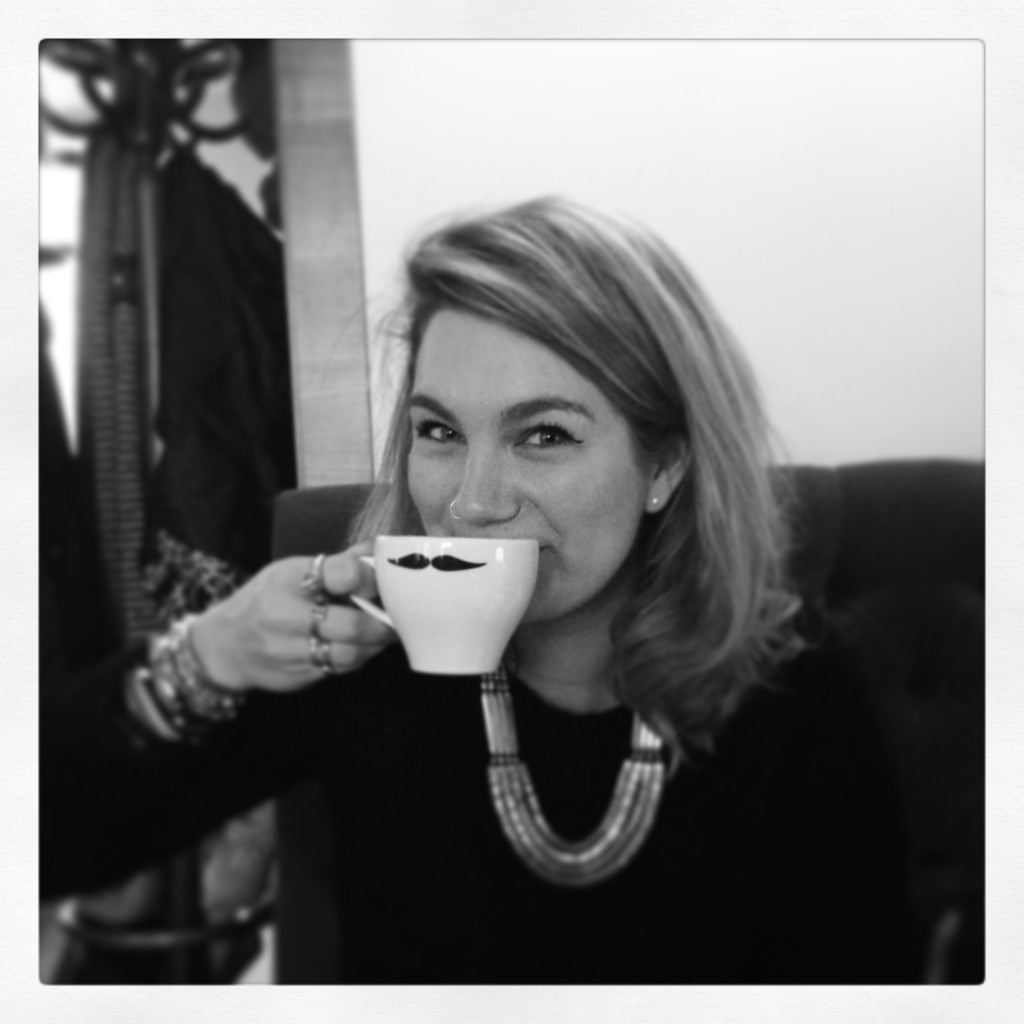 I highly recommend a weekend in Gdansk (or longer, of course, if you have the time). Trains run often from other Polish and German cities, and Ryanair and Wizz Air both fly there. We stayed at Grand Hostel, which was satisfactory; clear bathrooms, good wifi, and great location. 
Would you like to go to Gdansk? What's your favourite weekend getaway in Europe, North America, or otherwise?