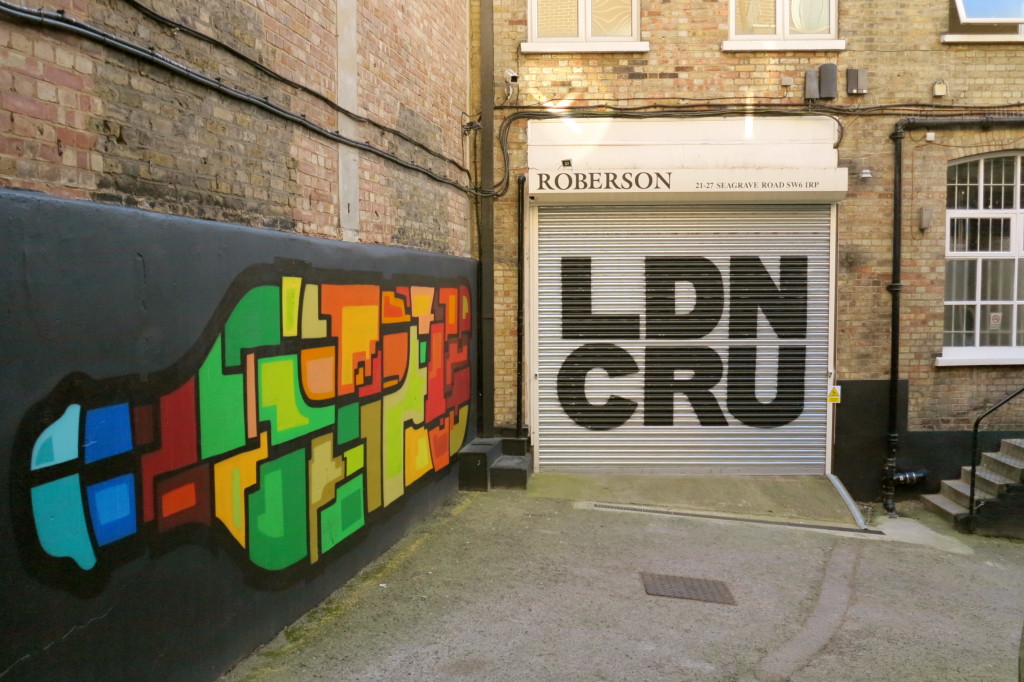 A couple of weeks ago, I was given the opportunity to visit London Cru, London's first winery. I don't hide the fact that I absolutely love wine (and whiskey, and gin, and beer, and tequila), so I jumped at the chance to visit this unique place and participate in one of their tours. Found near West Brompton station in the West End, London Cru offers tours every Saturday for £15 a person.
I was greeted by Adam, the general manager of the winery. He proceeded to give the tour for the next hour, which included lots of information on how and why the winery was started in urban London, as well as a tasting of five of the wines. I love when people have passion, and it was clear from the start that everybody involved in London Cru has an immense amount of passion for this project.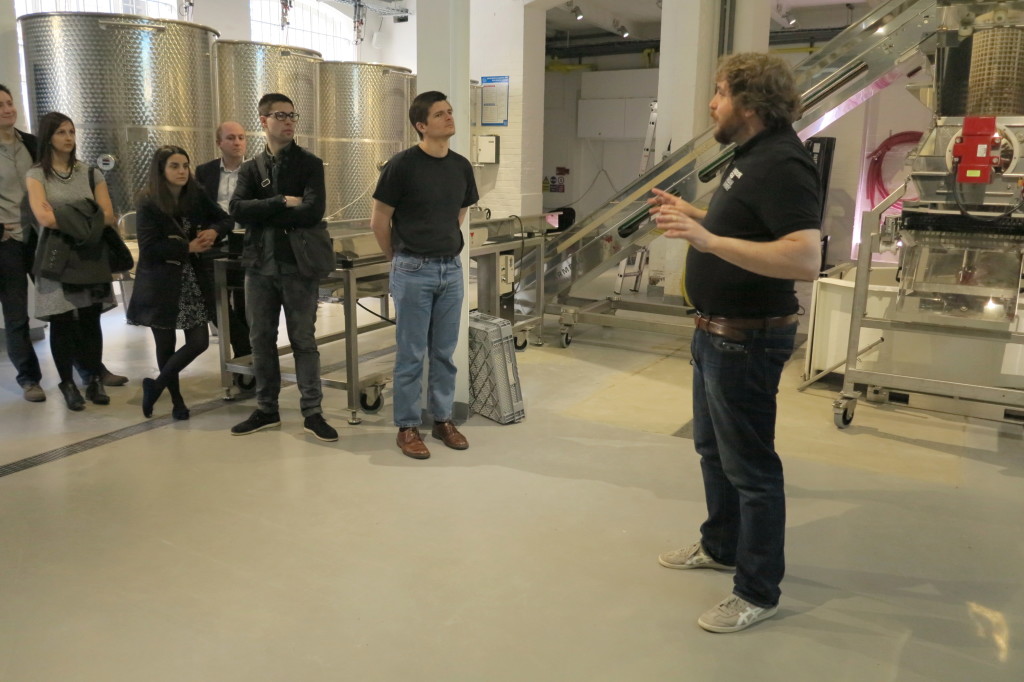 You may be wondering: how could somebody start a winery in the middle of one of the biggest cities on Earth? I thought this, too – London isn't exactly known for its vineyards. Head winemaker Gavin got the idea to transport grapes from France to London, and then do the actual winemaking in the UK. Originally from Australia, and having lots of experience on vineyards around the world, Gavin worked on the harvest in France last September. Here's a video of what happened when the grapes arrived:
I've done a few other winery/vineyard tours, and they often end up being the same: here are the barrels, here's some information about the wine/grapes, and here's some samples. London Cru felt different, though, much more personal and much more hands-on. Being a small space, we were able to see each piece of equipment and stand in the very room the wine was made. As their website says, they wanted to create a "hands-on, informative, and entertaining experience". This, combined with their passion for wine, leads me to believe that they will be very successful in their endeavour.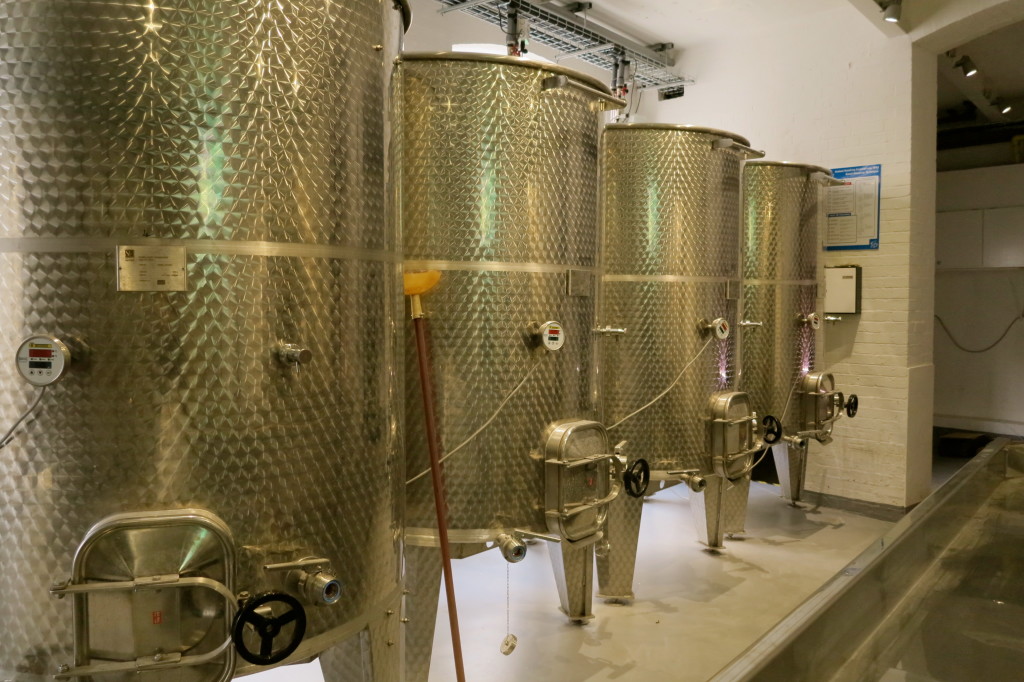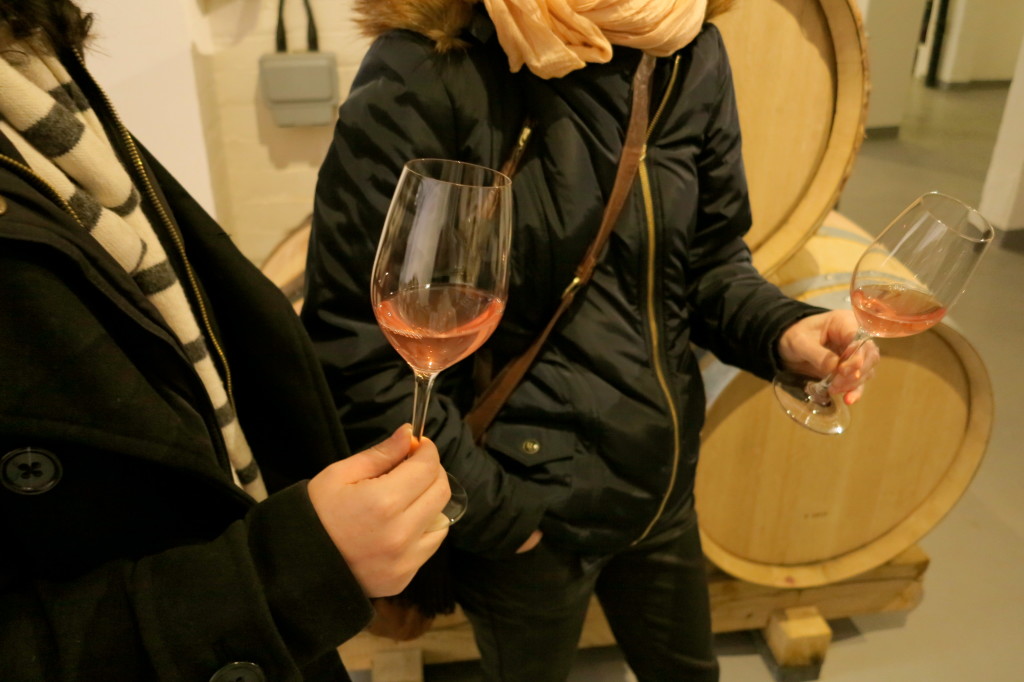 I also loved London Cru's approach to winemaking: they want to encourage people to choose their wine on its merit, not just to support a local company (although that is certainly a selling point for me). They haven't bottled anything yet, as the wine is still in the process of ageing, but the first bottles will hopefully start selling online and in shops in the next few months. For now, the way to taste the wine is on one of the tours. I got to taste a rosé, a syrah, a barbera, and two cabernet sauvignons. While they are not ready to be bottled, I could tell that the wine was coming along really nicely. I'm not a sommelier by any means, but I especially liked the barbera. If I could possibly talk about wine without sounding pretentious (it's difficult), I would say it was quite round and plummy, with a slight cherry aftertaste.
If you are into wine and winemaking, or would like to learn more about it, I would definitely recommend booking one of the tours if you're in London. This September, when they bring in another batch of grapes, the public will have a chance to help directly in the winemaking process, getting involved in sorting the grapes (as seen in the video).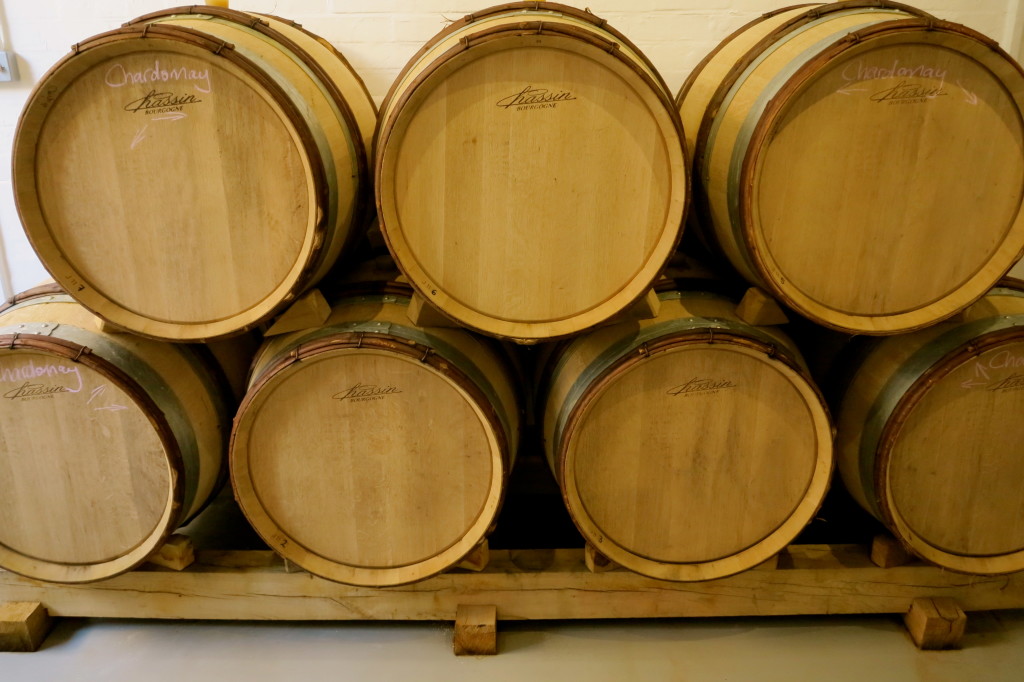 London Cru is located at 21/27 Seagrave Road, London, SW6 1RP. You can book tickets to join one of the Saturday tours here. While my tour was complimentary, this is something I would have gladly paid for.
Is this tour something that interests you? Do you like tours of vineyards/wineries?