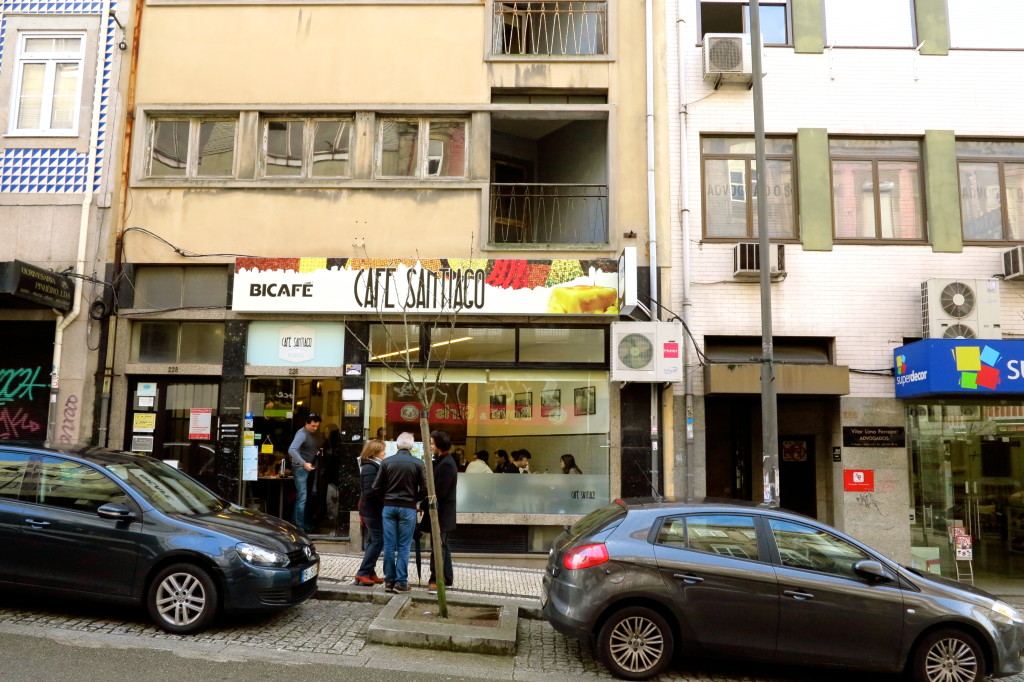 Outside Café Santiago in Porto, Portugal
A year and a half ago, I titled a post, "Ode to a Sandwich", detailing the excellent pork sandwich I had at La Lucha in Lima, Peru. In that post I mused that I never thought I'd dedicate an entire post to a sandwich, but that there was a first time for everything.
Well, I guess there's a second time, too.
In reading up on things to do in Porto, I kept stumbling across the same tips: do a port tasting tour, climb the Torre dos Clérigos, visit Livraria Lello (a bookstore), walk along the Ribeira. And, other than Portugal's famous bacalhau (cod), one food kept popping up on Porto's "must try" lists: Francesinha. Vegetarians and vegans, look away now.
Translating roughly to "Little Frenchie" in Portuguese, I am not joking when I say this sandwich is intense, perhaps the most intense sandwich I have ever encountered. Comprised of thick-cut bread (often prepared the same way as French toast), cured ham, linguiça sausage, beefsteak, and a whole lot of other meat, it is then covered in slices of cheese, a fried egg (if you order the 'especial' sandwich), and a tomato and beer based gravy. I am pretty sure this sandwich just took a year off of my life, but, if you're anything like me (as in, you love bread, meat, cheese, gravy, beer, grease, and anything that has a good chance of clogging your arteries) you will absolutely love this dish.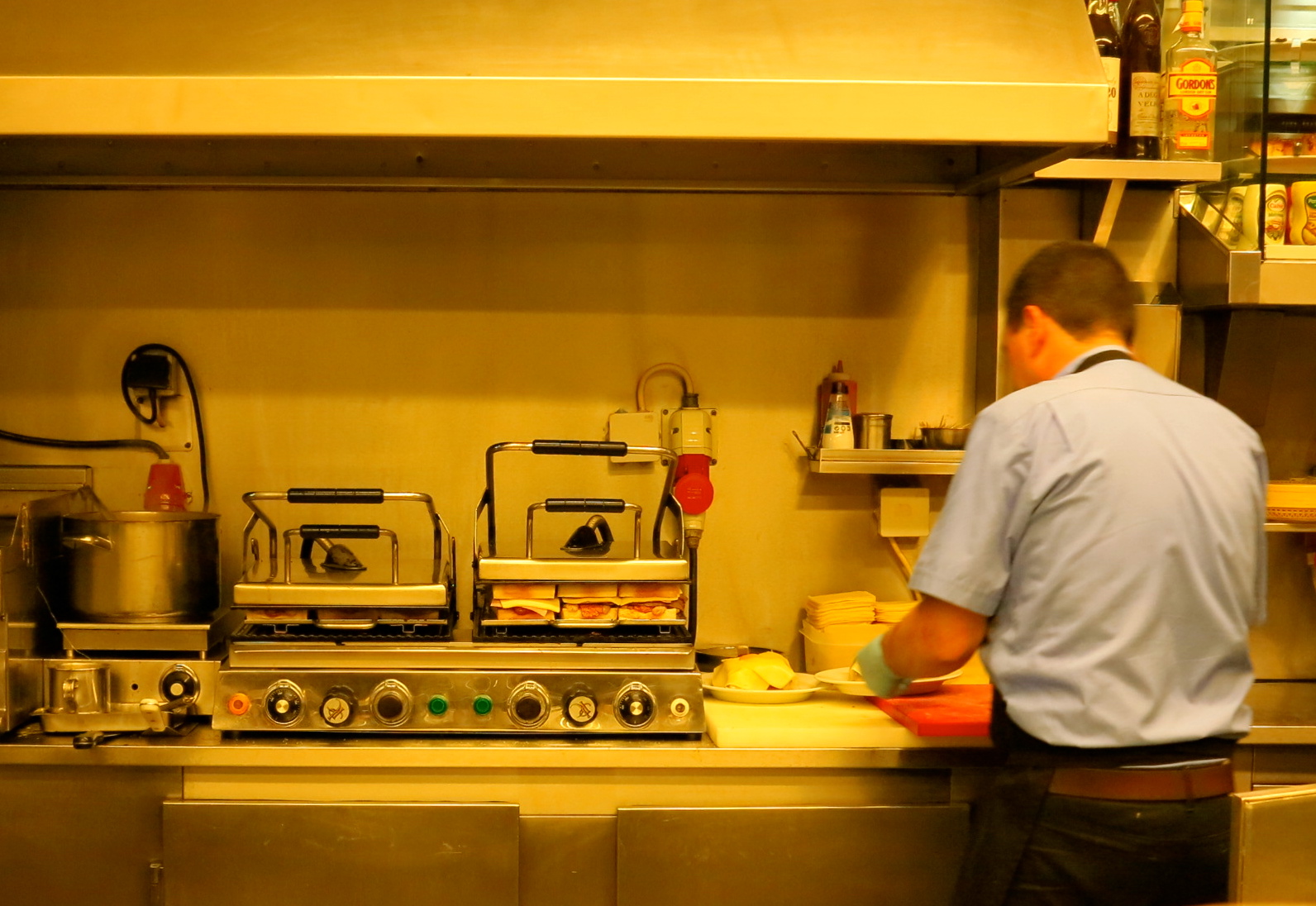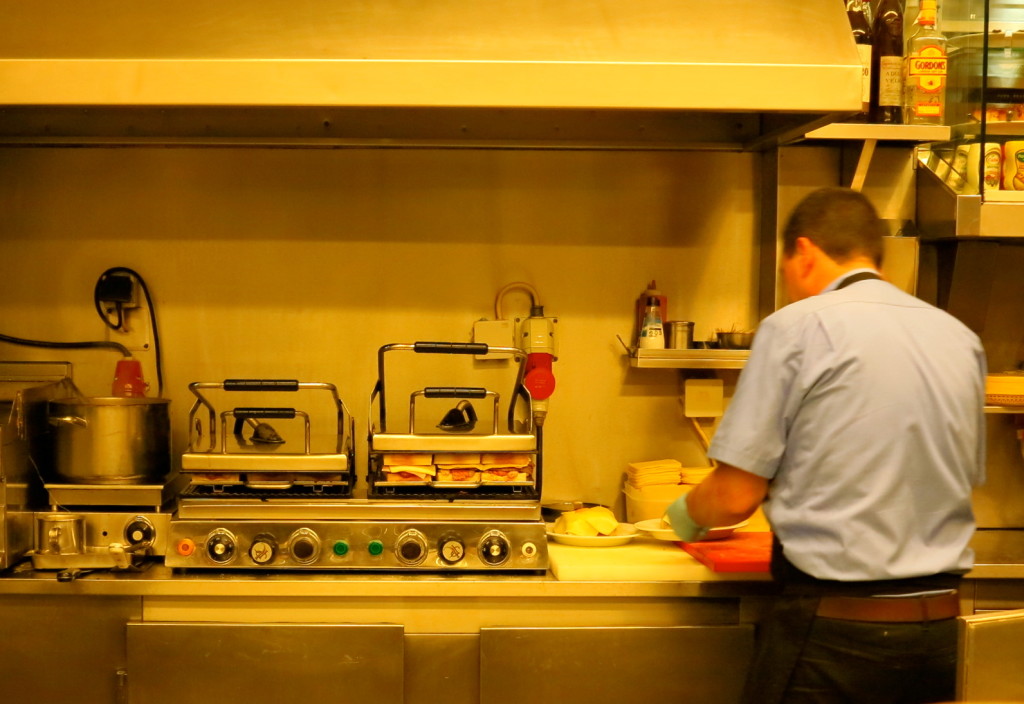 Watching one of the masters at work
I arrived at the famous Café Santiago in Porto this afternoon after my hostel, the fabulous Gallery Hostel, recommended it as having the best Francesinha in town. Given this recommendation, as well as the fact that the café was packed, were both great signs.
"These are my friends," the host introduced me to the men behind the bar. "They don't speak English, but they will look after you." Two handsome staff members grinned at me; like everyone I've encountered in Porto so far, everyone treated me with kindness and impeccable service the entire time at the café. I've been blown away by the generosity and the welcoming nature of the people of Porto… but I digress. This particular post is about a sandwich, not charming Portuguese men.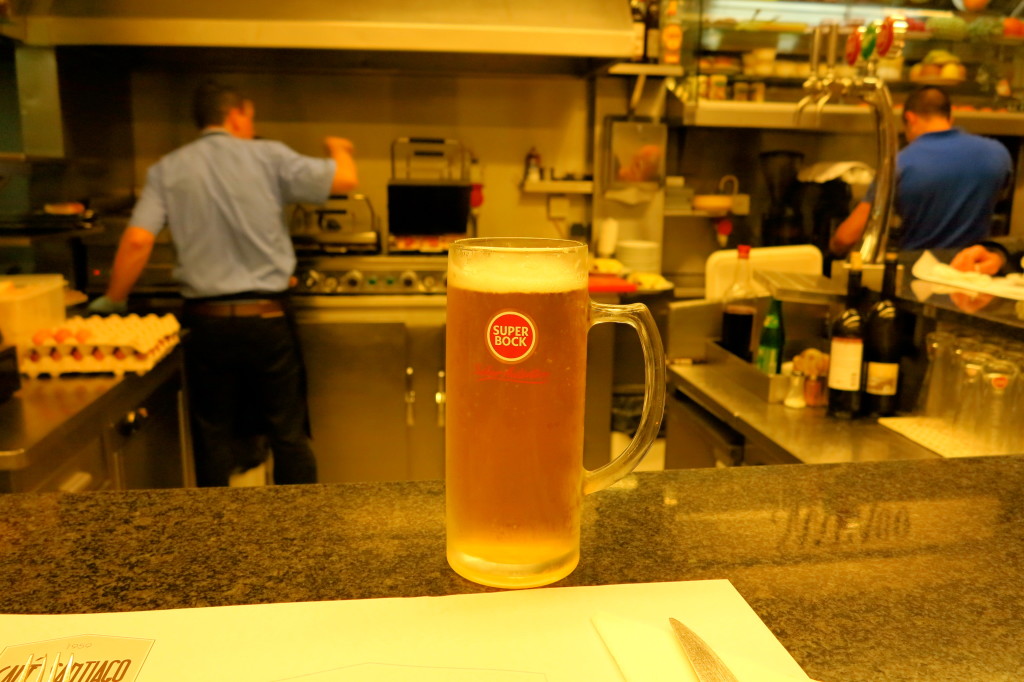 Waiting for my meal
I ordered a big beer and the special Café Santiago Francesinha. I wasn't the only one with this idea; there was literally a never-ending stream of sandwiches being prepared, half in the kitchen and half at the bar. After about 15 minutes my sandwich arrived, piping hot and smelling beautifully.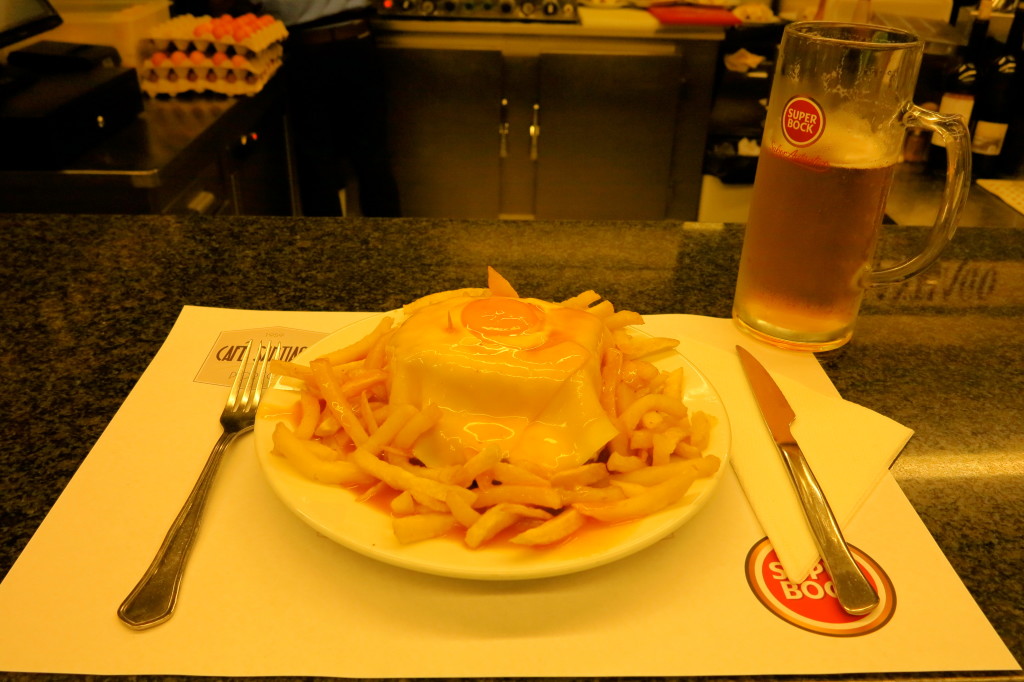 The best Francesinha in Porto
I can't say what my favourite part was, only that it was delicious in that way that something so ridiculously unhealthy can be. Despite the main ingredient being MEAT, it managed to be juicy, a bit spicy, and full of flavour with every bite. This is not a sandwich for the faint of heart, for the only mildly hungry, or for eating more than once in a blue moon; even with a very empty stomach, I couldn't finish it. I'm writing this hours later and I'm still full (and I'm pretty sure I had minor heart palpitations earlier).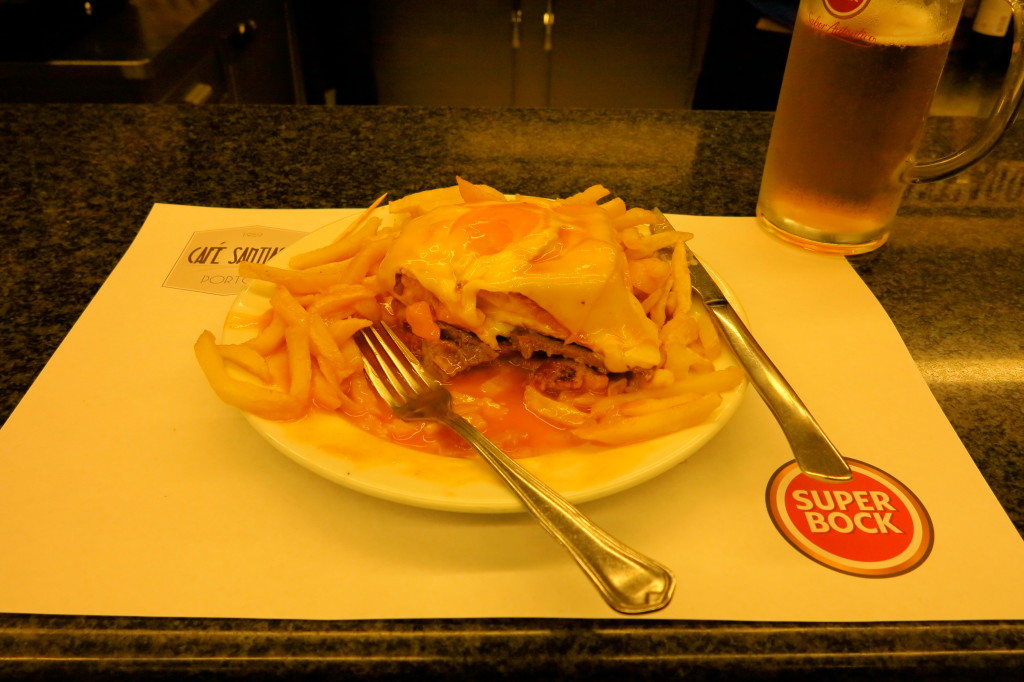 A little glimpse of heaven
If you're ever in Porto and up for the challenge, I recommend the experience of eating Francesinha at Café Santiago. Though the sandwich is a little bit pricier here than other places (mine today was €9.50), they use the best quality ingredients; it's worth the high cost. Sit at the bar so that you can see the staff at work, and watch how the sandwiches are made. Just make sure you come hungry.
Café Santiago is found at Rua Passos Manuel 226, and is open Monday through Saturday, 9am to 11pm. Nothing mentioned in this post was compensated; I paid for that sandwich myself, and it was worth every euro cent.
Would you ever try a Francesinha sandwich?