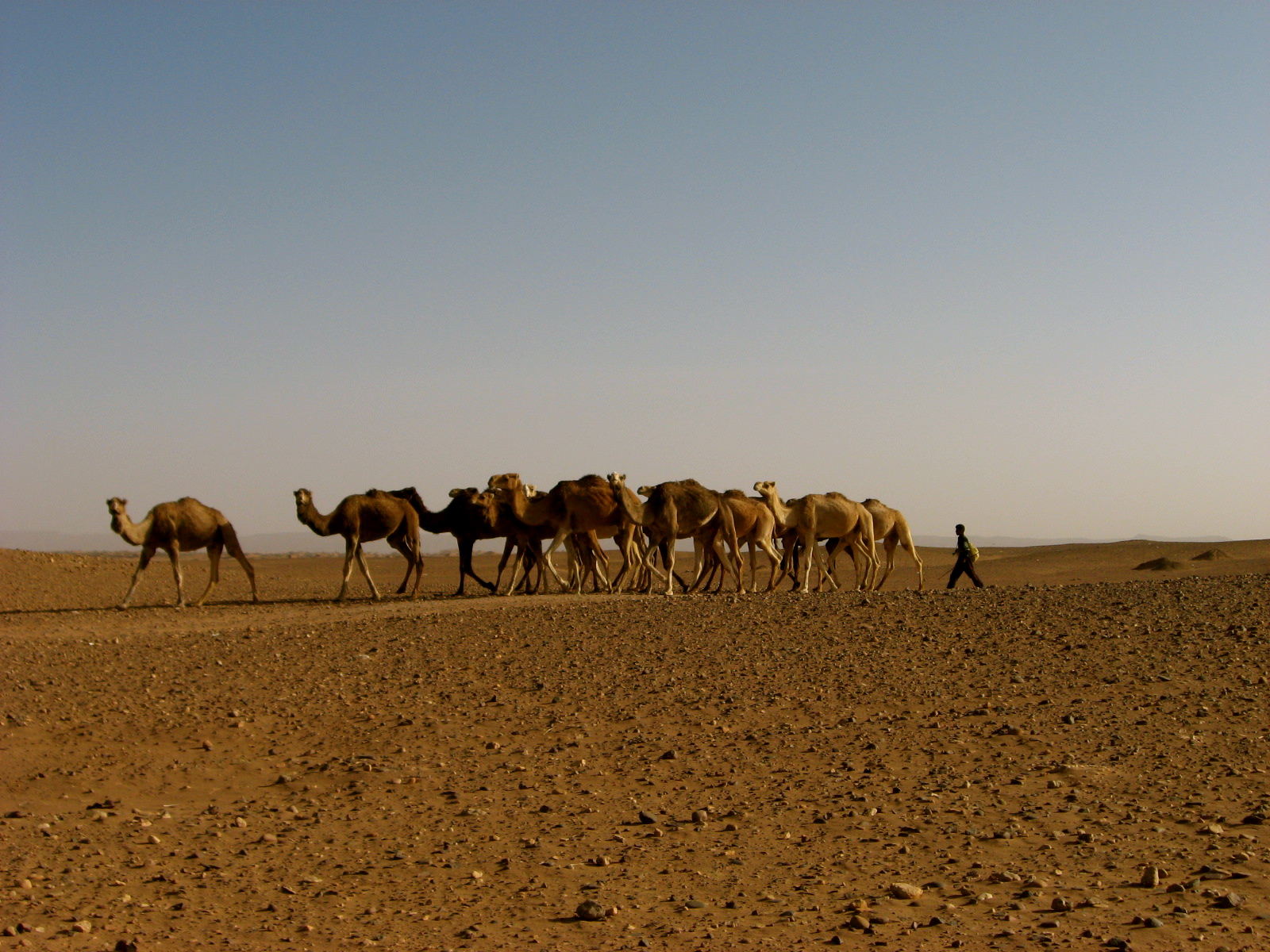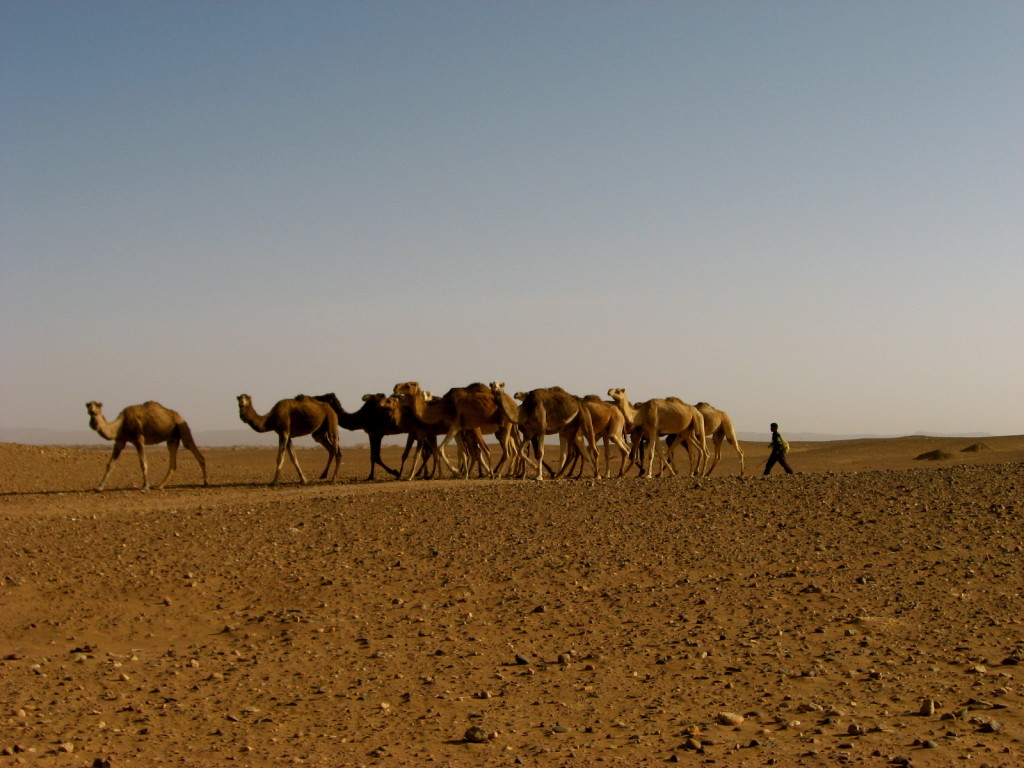 The Sahara, Morocco
The man leaned in close, his face next to mine. I could smell his breath, a mixture of tobacco and a pungent, unidentifiable spice. His arms were stained slightly indigo from the traditional robes he wore. He was a Tuareg, a true "Blue Man" of the Sahara. Though he was only in his mid-fifties, his face bore the wrinkles of a lifetime spent in the unforgiving sun.
"C'est trés difficile," he said to me, and I nodded. We were sitting by the fire under the desert sky of the Moroccan Sahara, and he was helping me to untangle the necklaces I wore around my neck. I had bought the strands of colourful glass beads in the souks of Marrakesh only days earlier, and he worked quickly and carefully to free me from their knots.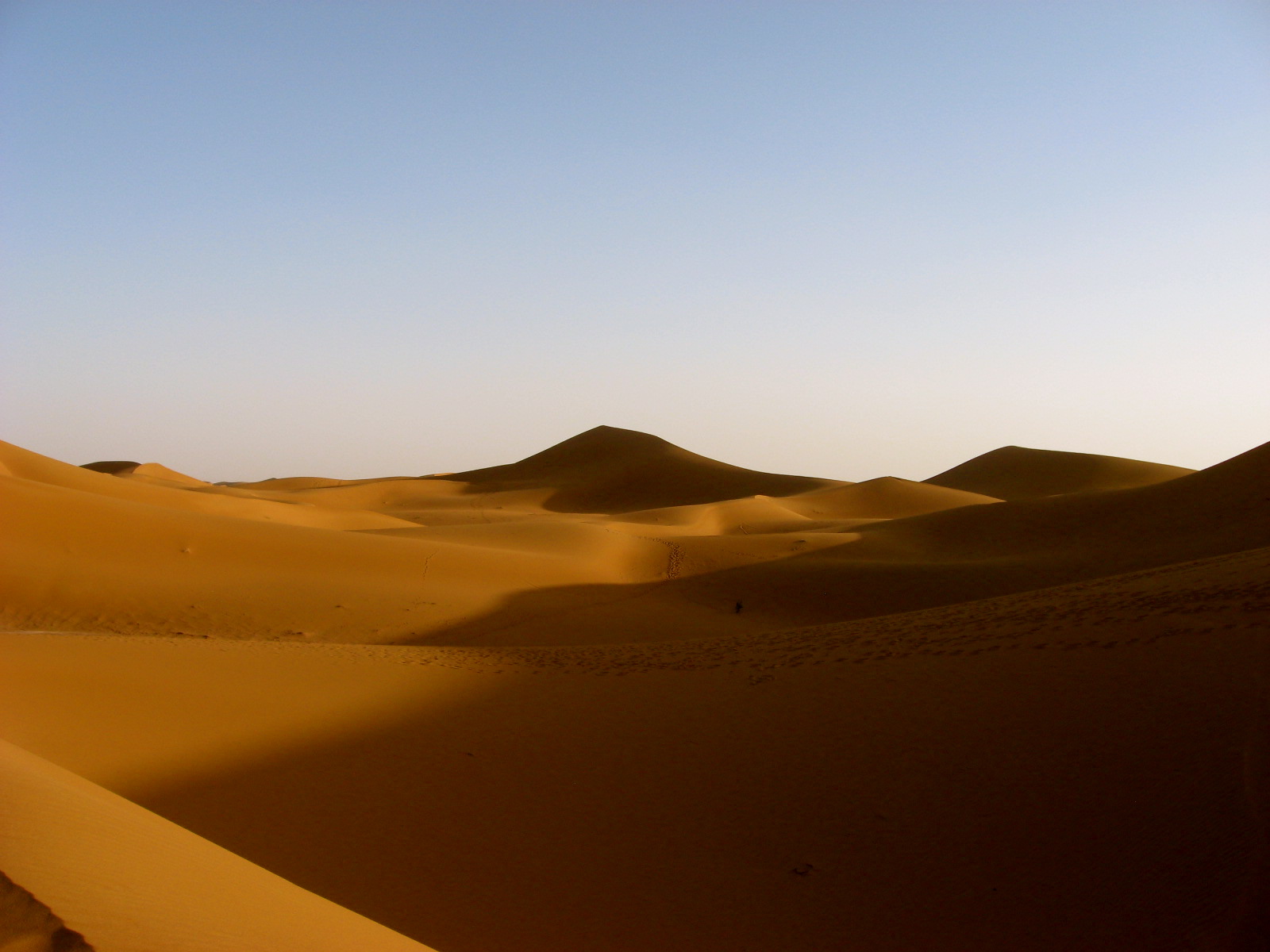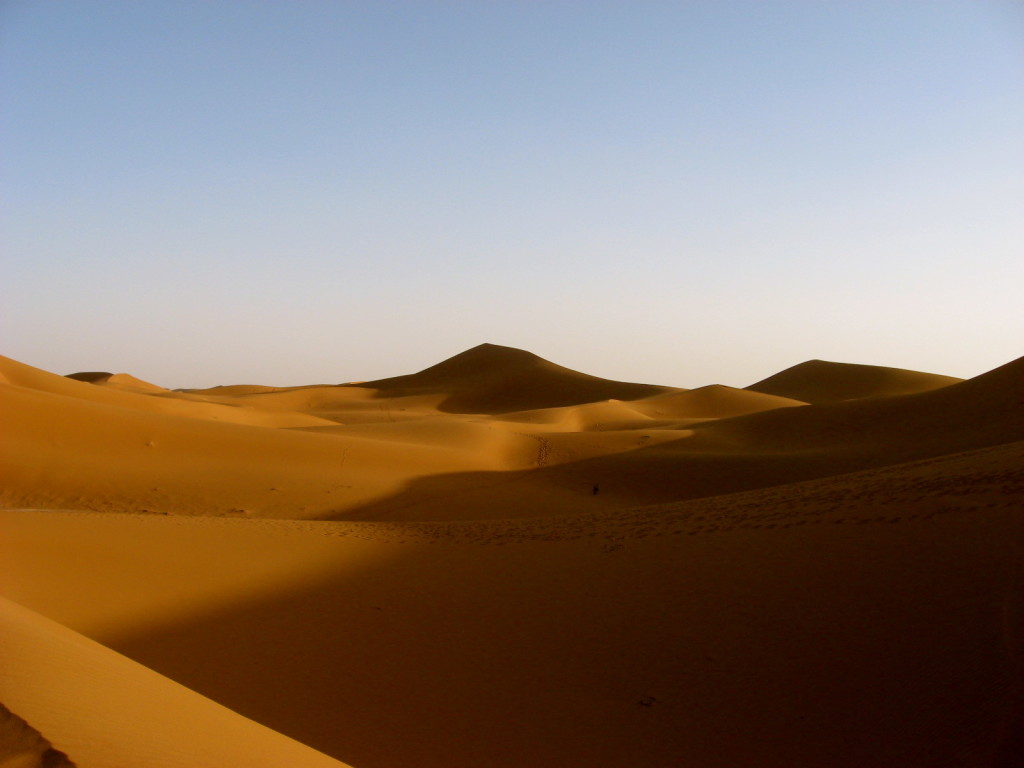 We had taken a van ride from Morocco through the Tizi-n-Tichka Pass in the High Atlas Mountains, travelling through terrains so dry and rocky that mirages appeared in the distance, pools of water that disappeared as we drove closer. Villages were camouflaged into the sides of the mountains, their houses made of the surrounding materials. We shared the road with men herding goats, women carrying baskets, children playing soccer who would run alongside the van as we passed.
We were dropped off in the tiny town of M'hamid, on the edge of the Sahara. There, enormous tagines of cous cous and vegetables awaited us, and we spent the evening drinking mint tea. Local boys played drums and danced, their blue robes swirling around low tables. They kept their faces hidden, but each was distinguishable in his movements and his rhythm. We were shown to our hut, a tiny structure with a mattress on the ground, and no door. But this was an adventure, and adventures often push us out of our comfort zones, push our boundaries.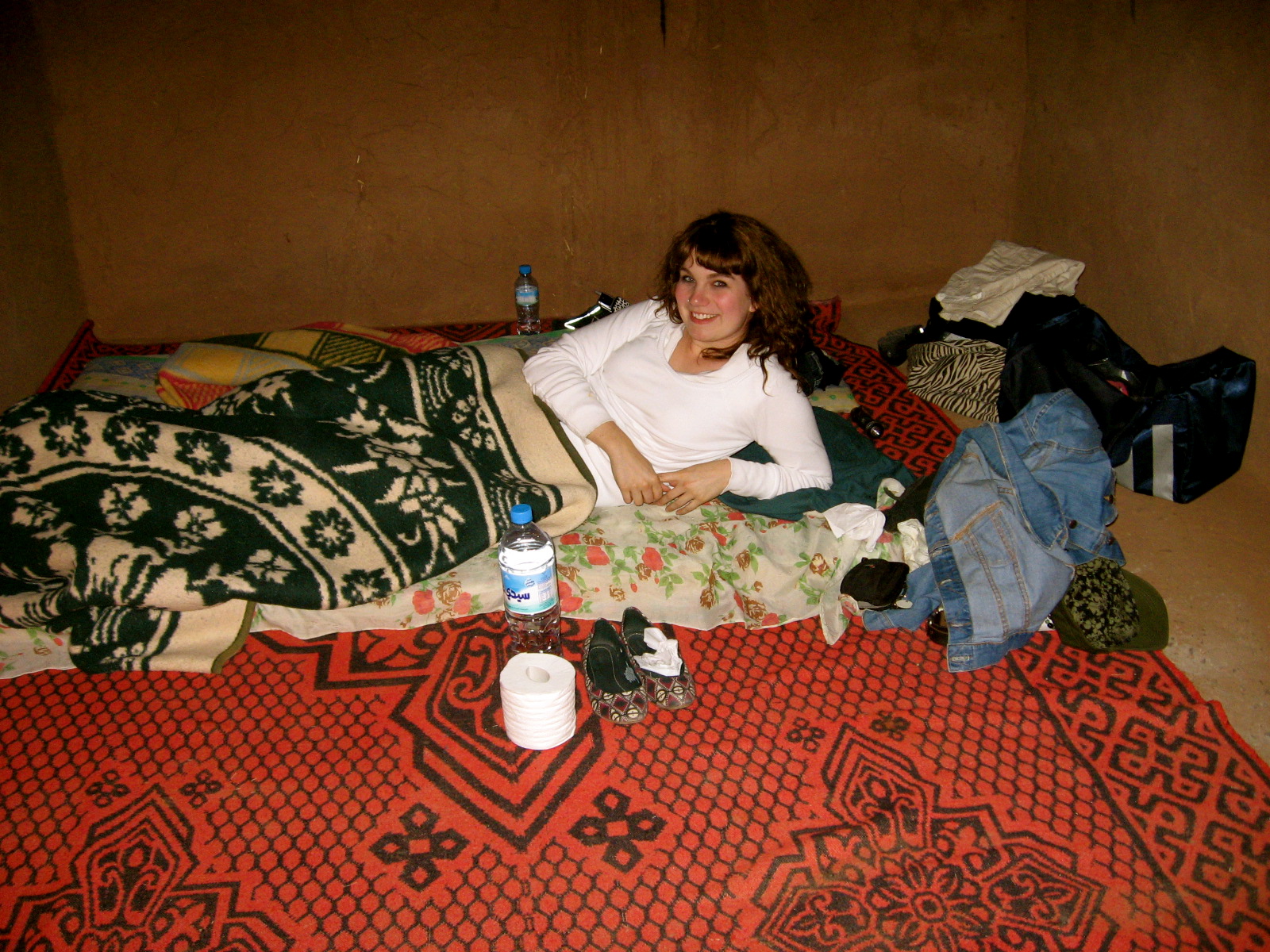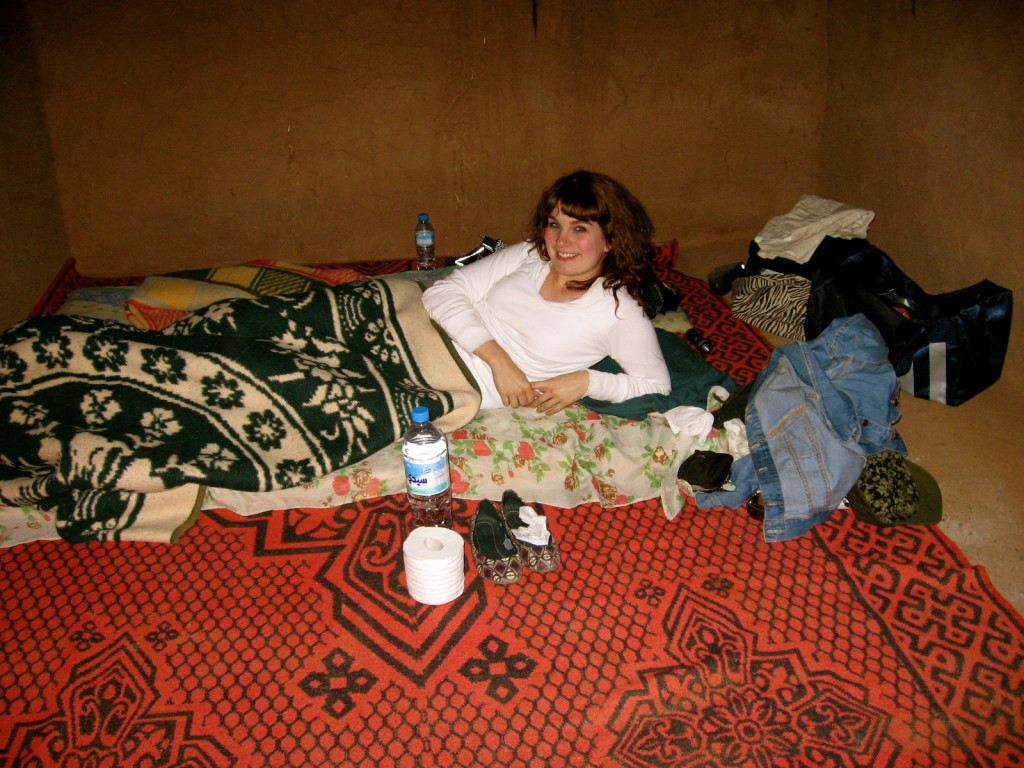 The next day, after a quick bucket shower and a breakfast of oranges, we rode even further into the desert. Our guides stopped the jeep to allow us to collect fossils from lakes long dried up, our pockets soon heavy with rocks bearing a glimmer of a life once lived. The jeep bounced along in time to the loud music our main guide Ali played, bounced up and over the low dunes, and I wondered how the driver knew where to go: it all looked the same to me.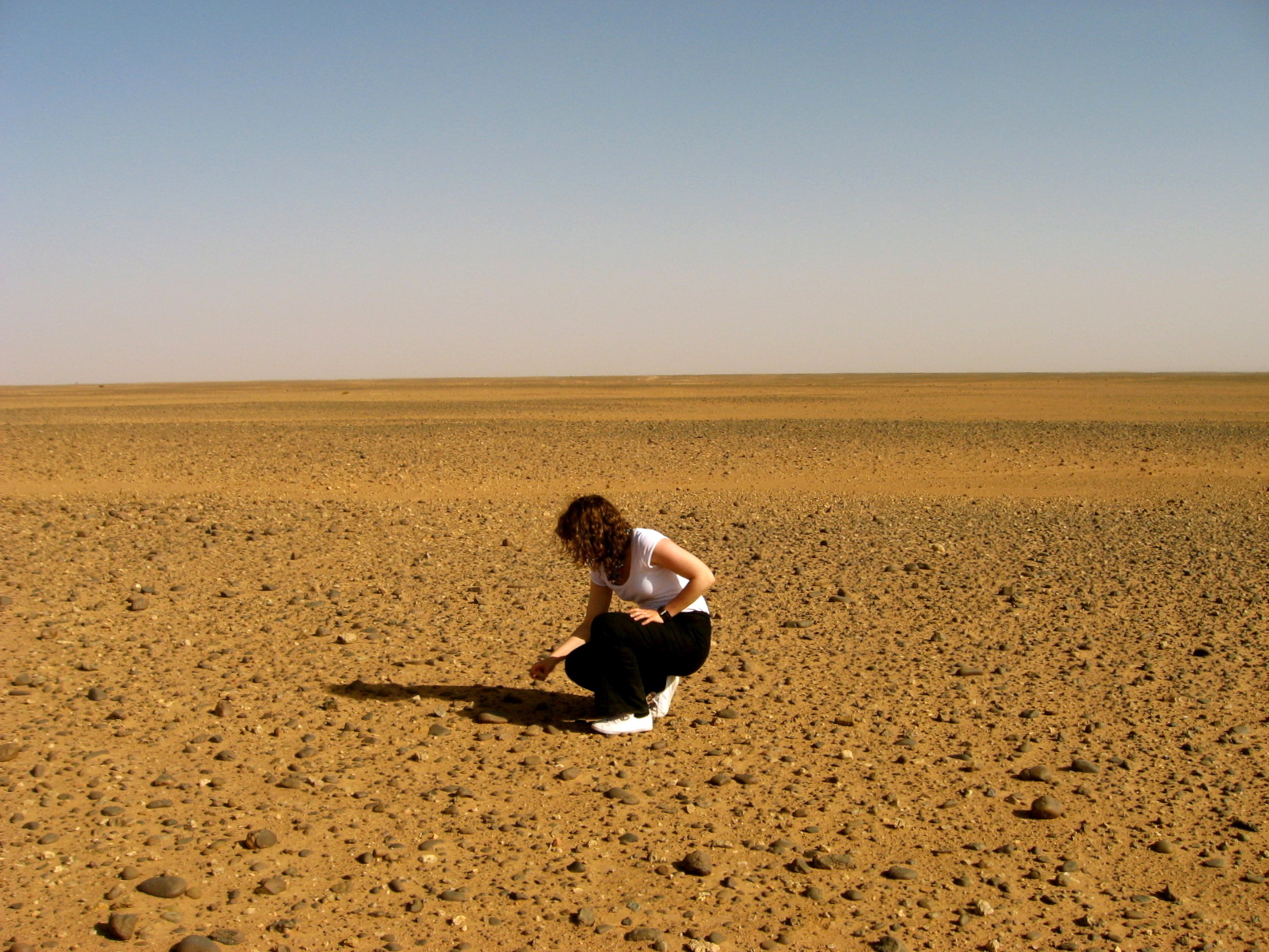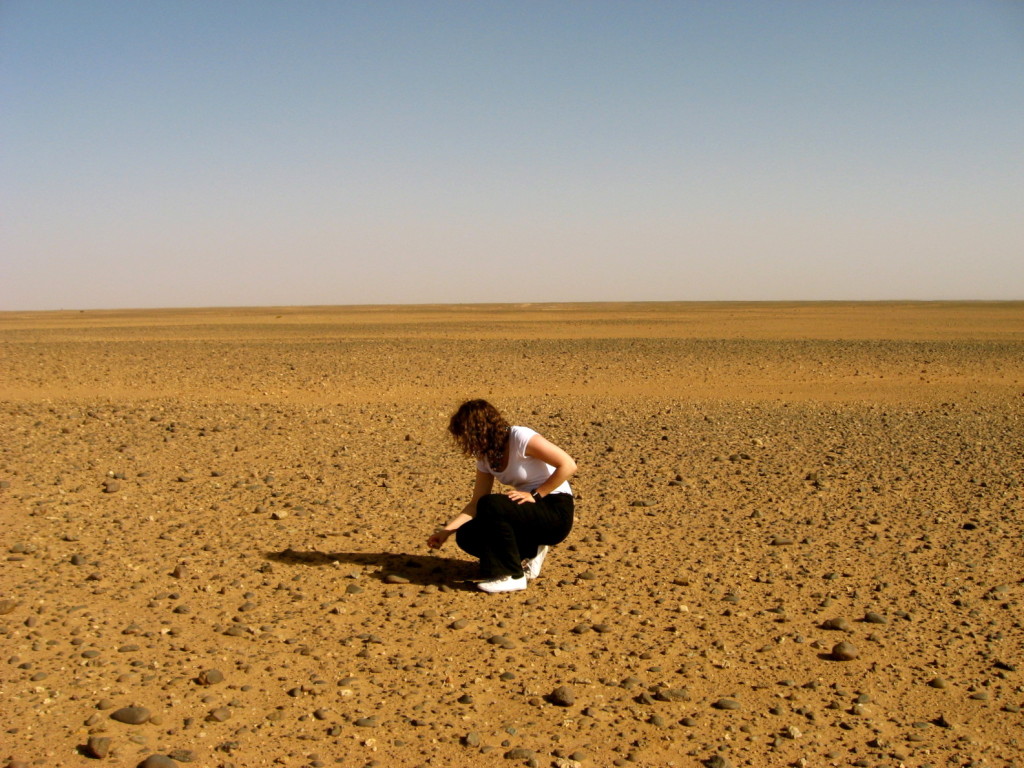 The jeep finally pulled up to camp in late afternoon, and we immediately started hiking the largest dune on the horizon. The sunset, Ali assured us, was worth the sweat and the challenge, and he was right. We watched as the sun, as perfect as a gold coin, sank out of sight, casting the desert in darkness.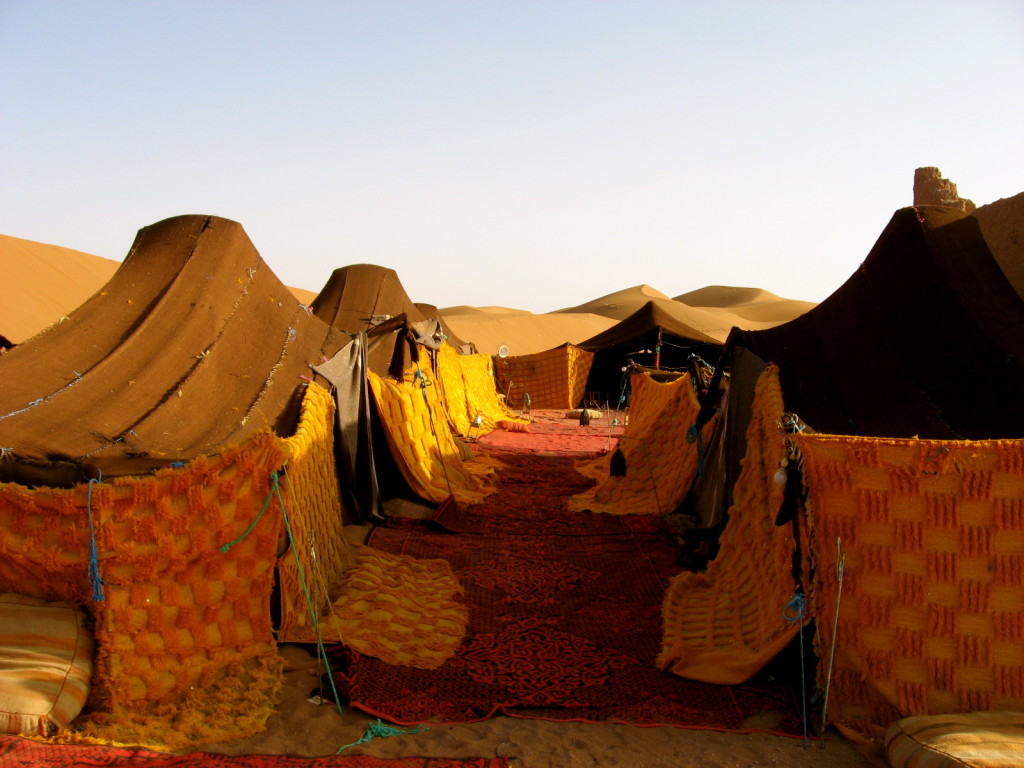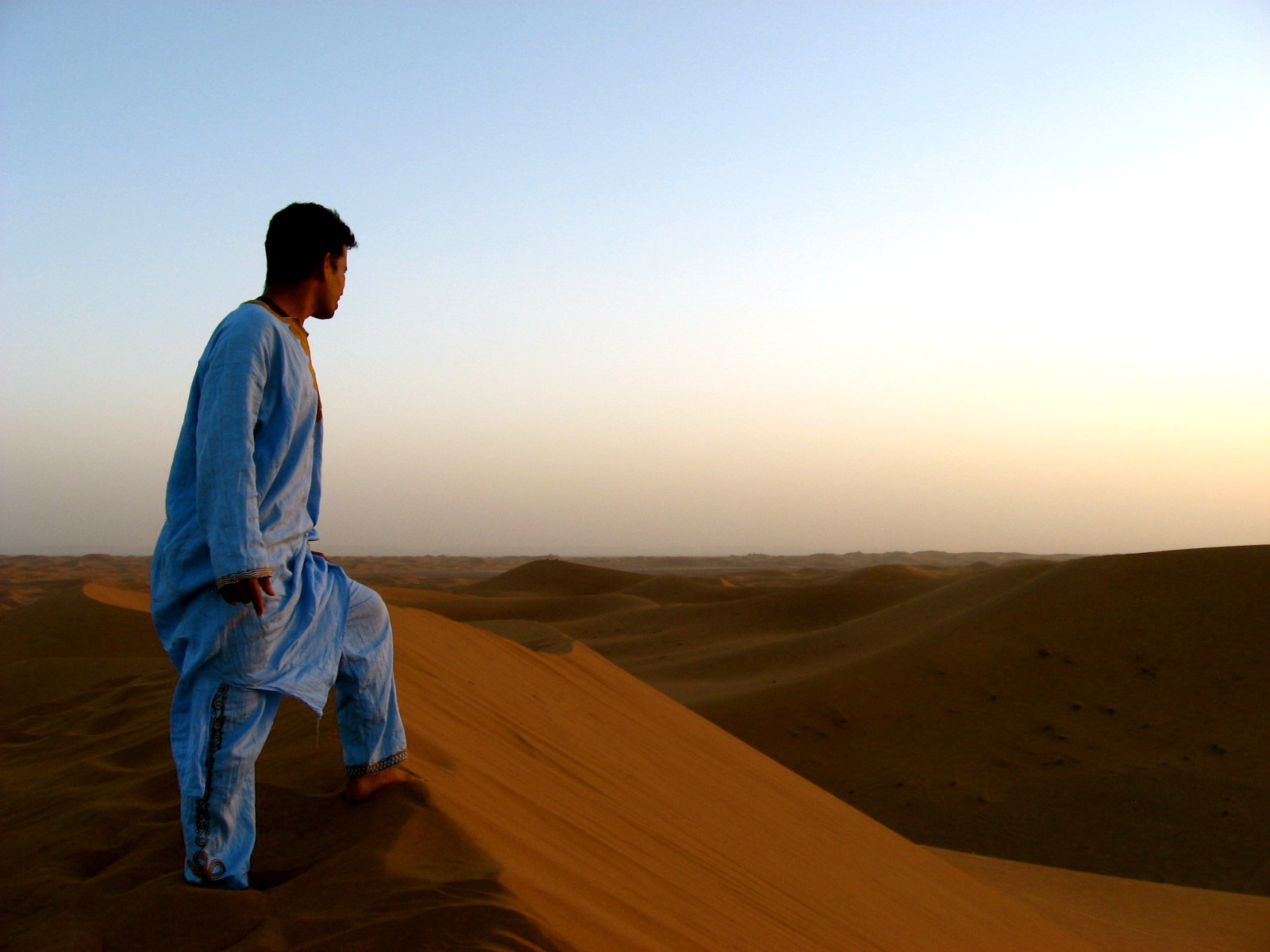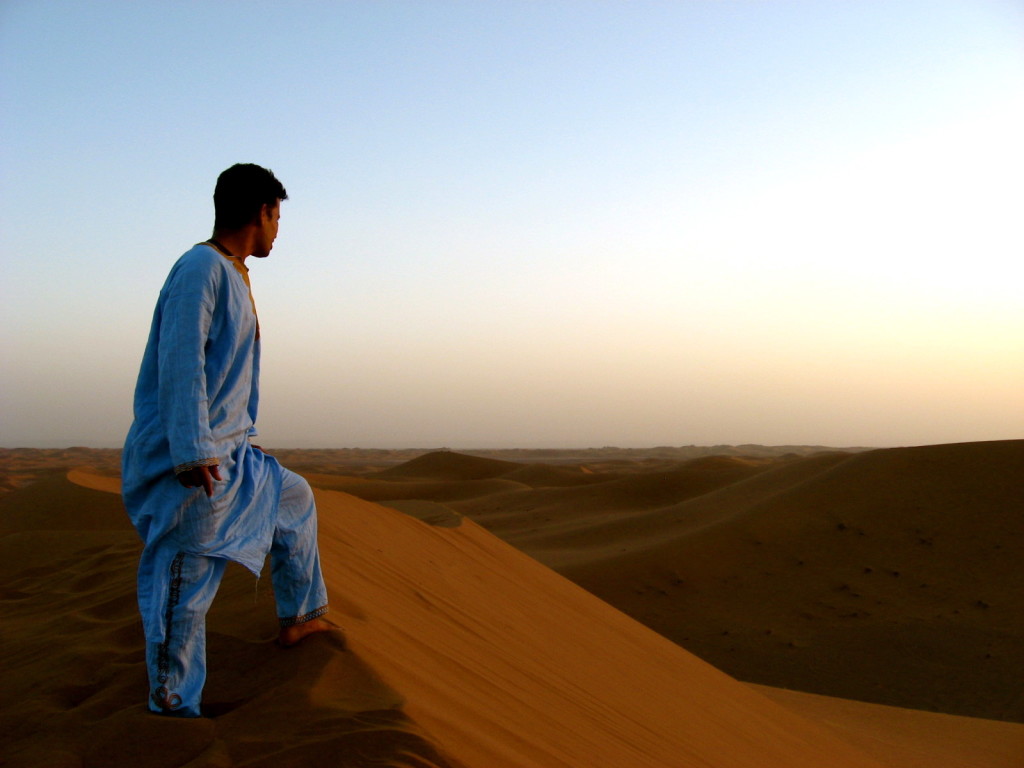 Back at camp, we finally got a tour of where we'd be staying: there were separate tents for us and for the guides, and a small tent for cooking. A firepit was in the centre, and the only bathroom was a tiny outhouse a few hundred metres away. Our dinner was once again cous cous, this time with lamb and mint. Tea was served in the special Moroccan way, poured back and forth from teapot to cup so that the tea mixes and cools. Omar, the cook, made a great show of this, delighting us with his nearly acrobatic tea skills.
There were five of us sitting around the fire, eating together: my mum and I, Ali, Omar, and the driver, Hameed. Hameed was the man who untangled my necklaces; because he didn't speak English, our communication was mostly in broken French and the very few Arabic words I had picked up in Morocco. Morocco's official languages are Arabic and Berber, but approximately 30% of the people speak French – all of those lessons as a child in Canada finally paid off, and I was able to carry a conversation with him.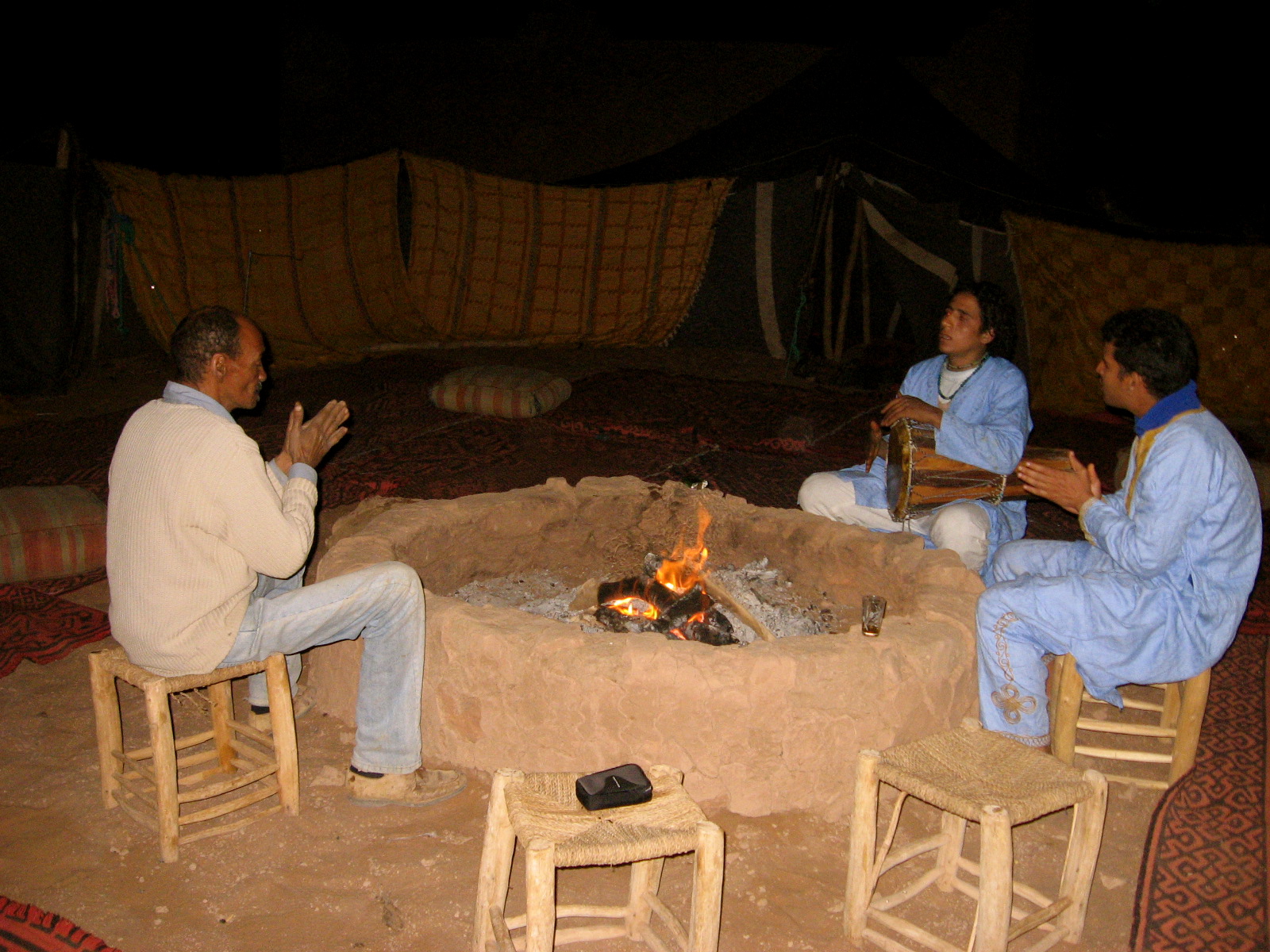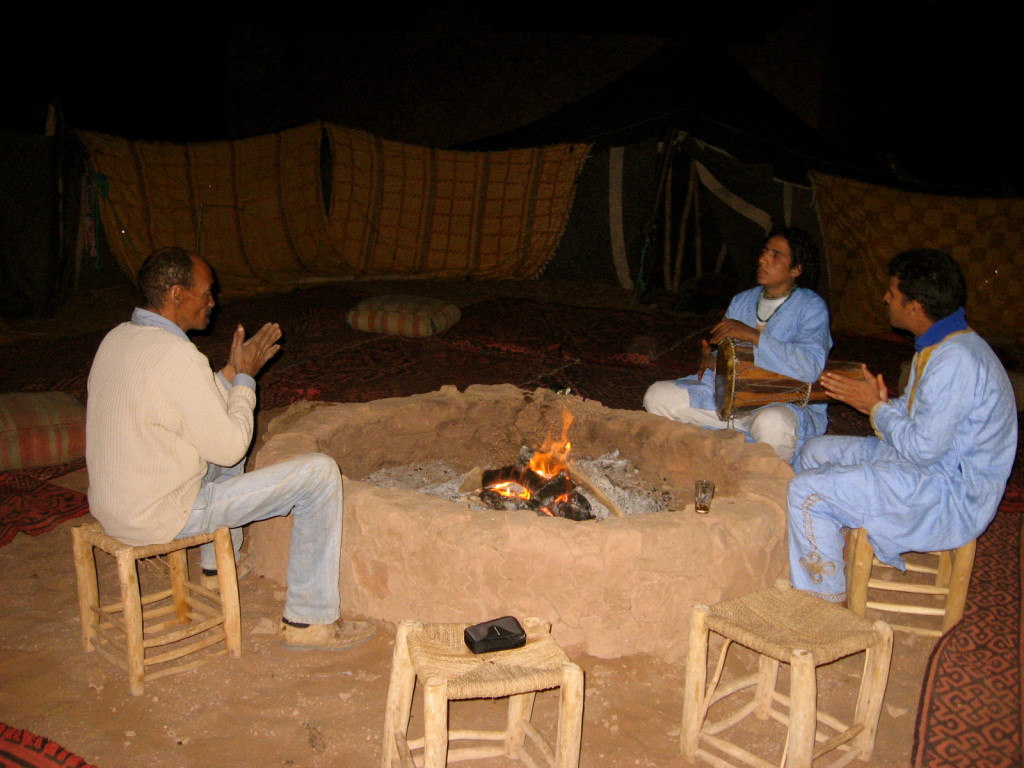 "Sing for us," Omar said, as the men had been playing drums and singing traditional Berber songs. My mum and I looked at each other – what traditional songs could we sing from Canada? We settled on songs by a band we knew all the words to, though they weren't Canadian: The Beatles. It was so surreal, to sit under the Sahara's night sky, clumsily singing "I Want to Hold Your Hand". The men clapped and whistled when we were done, but with great yawns we soon got the hint that they wanted to go to bed. For us, this was a one-of-kind experience. For them, we were simply another group of tourists singing a song out of key.
We retired to our tent, and layered on all of our clothing; as hot as it had been in the day, it was now freezing at night. We shivered, even under our heavy wool blankets. At some point, I woke to the sound of snuffling. As loudly as I could, I whispered to my mum that I thought a beast was trying to get in.
"It's nothing," she mumbled, and I attempted to fall back asleep. I remembered all of the scarab beetles we had found in the dunes earlier, and tried not to imagine how many of them must be in our tent at that very moment.
When I pulled back the flap of the tent the next morning, I burst out laughing: there was a huge pile of dung right outside our door. There HAD been a beast trying to get in. Ali informed us that it must have been a stray camel, perhaps one of the ones we would be riding later. We had a quick breakfast: hot coffee, salty cheese, and thick bread. It was time to move on.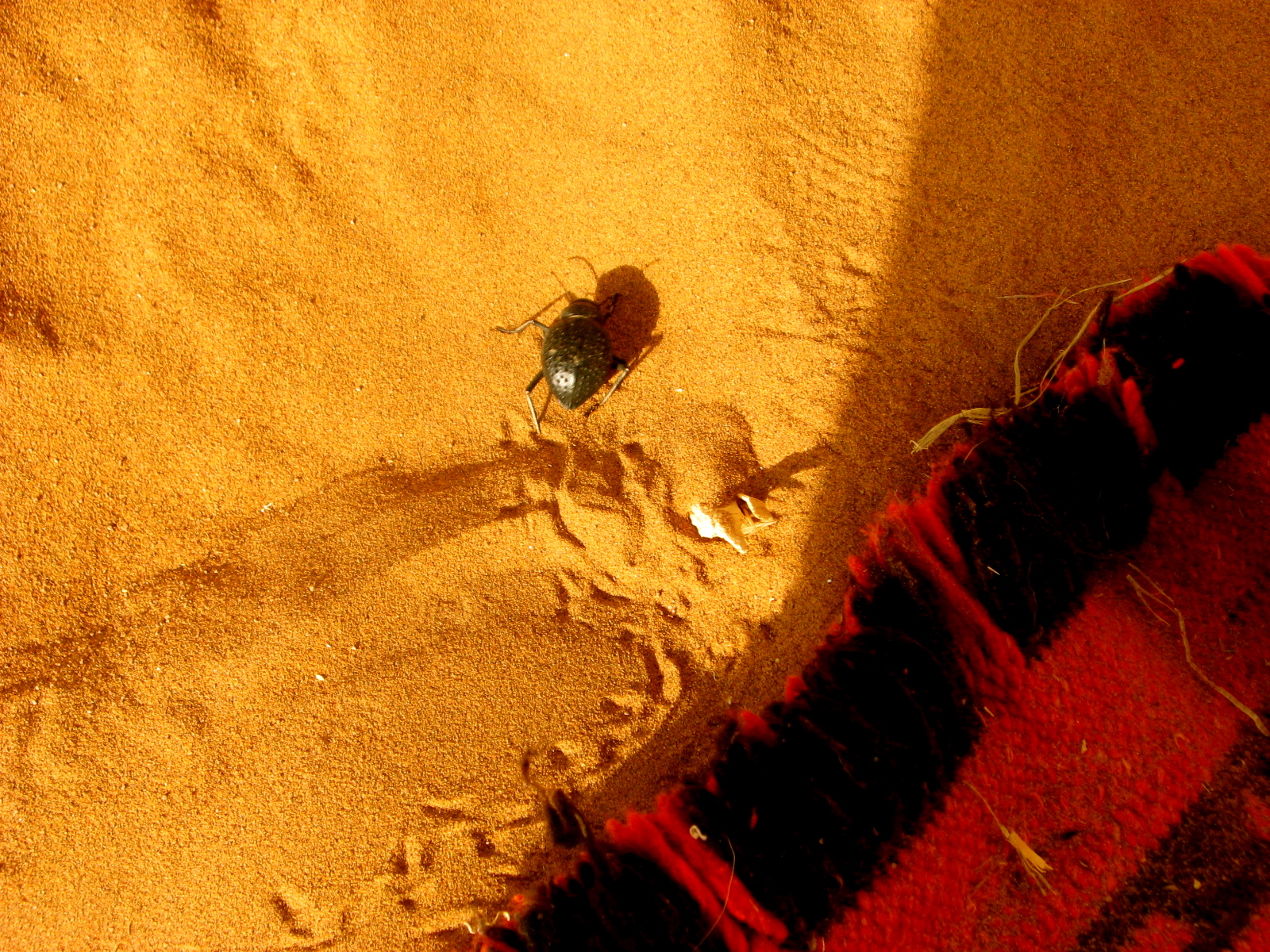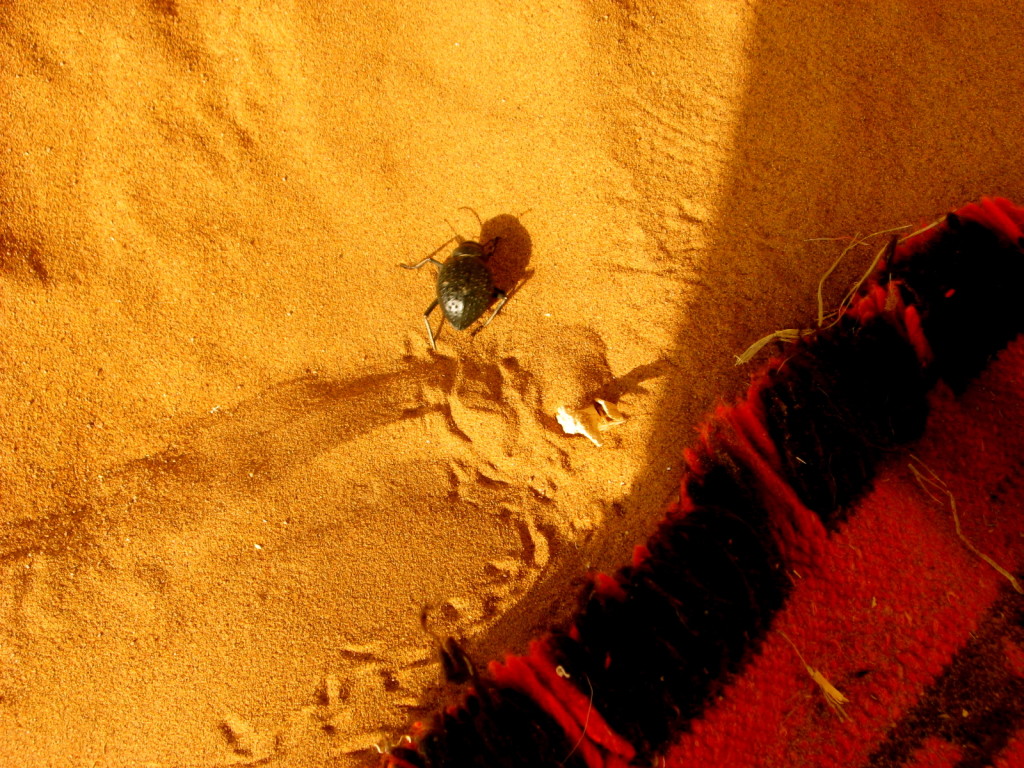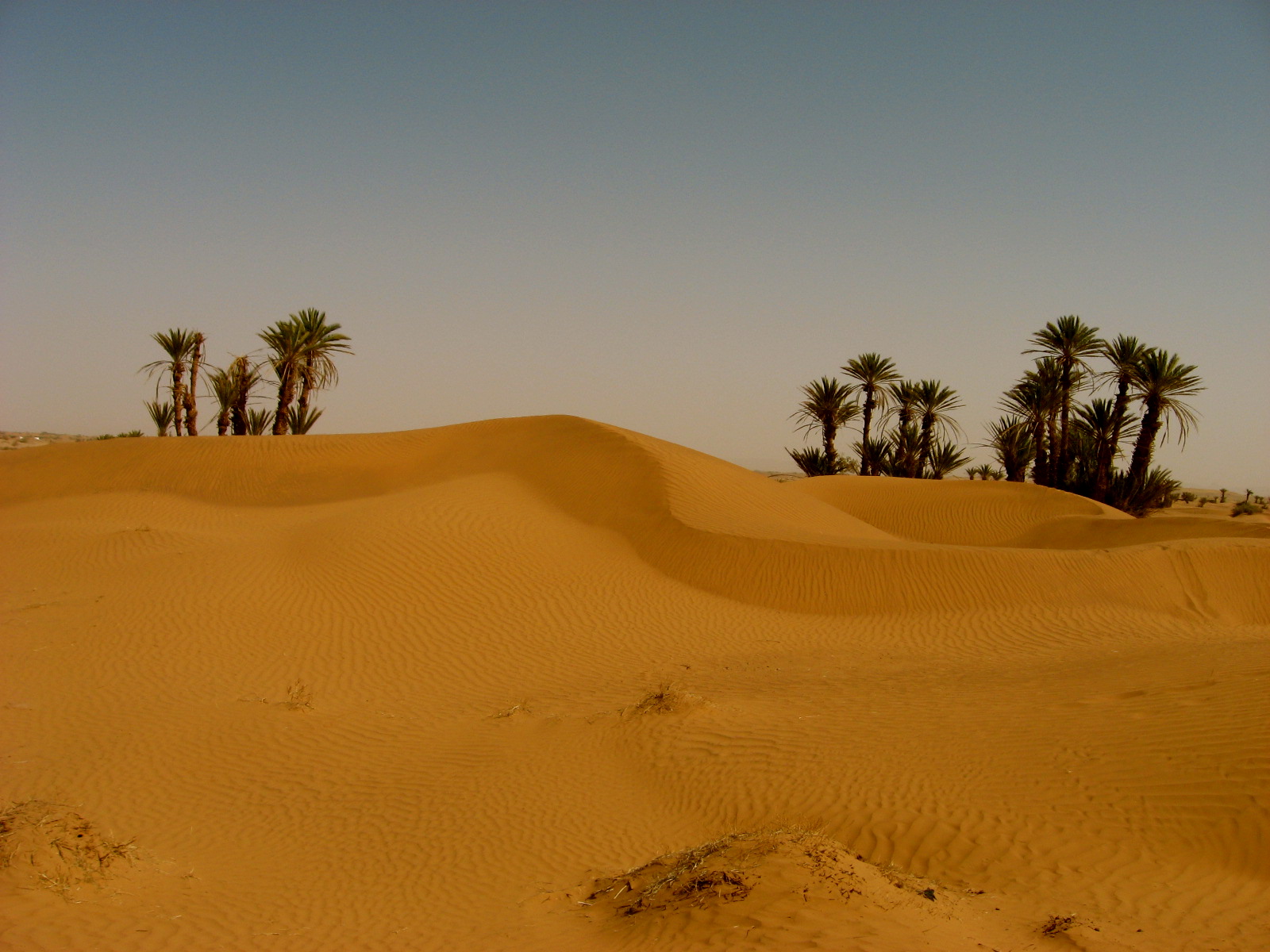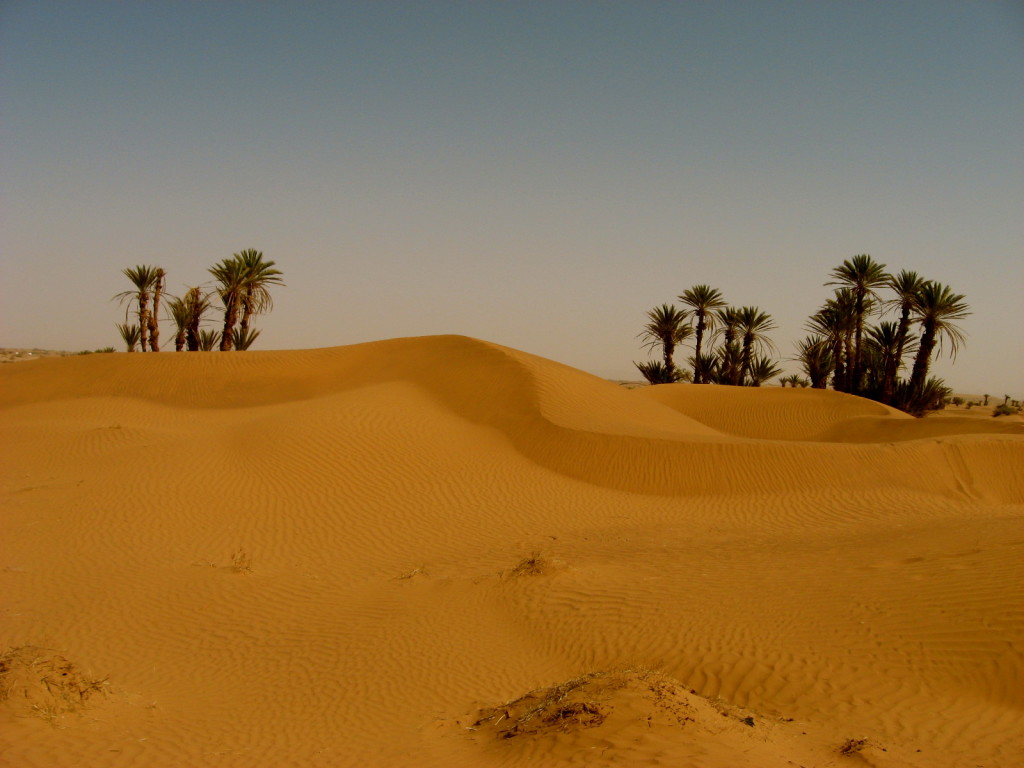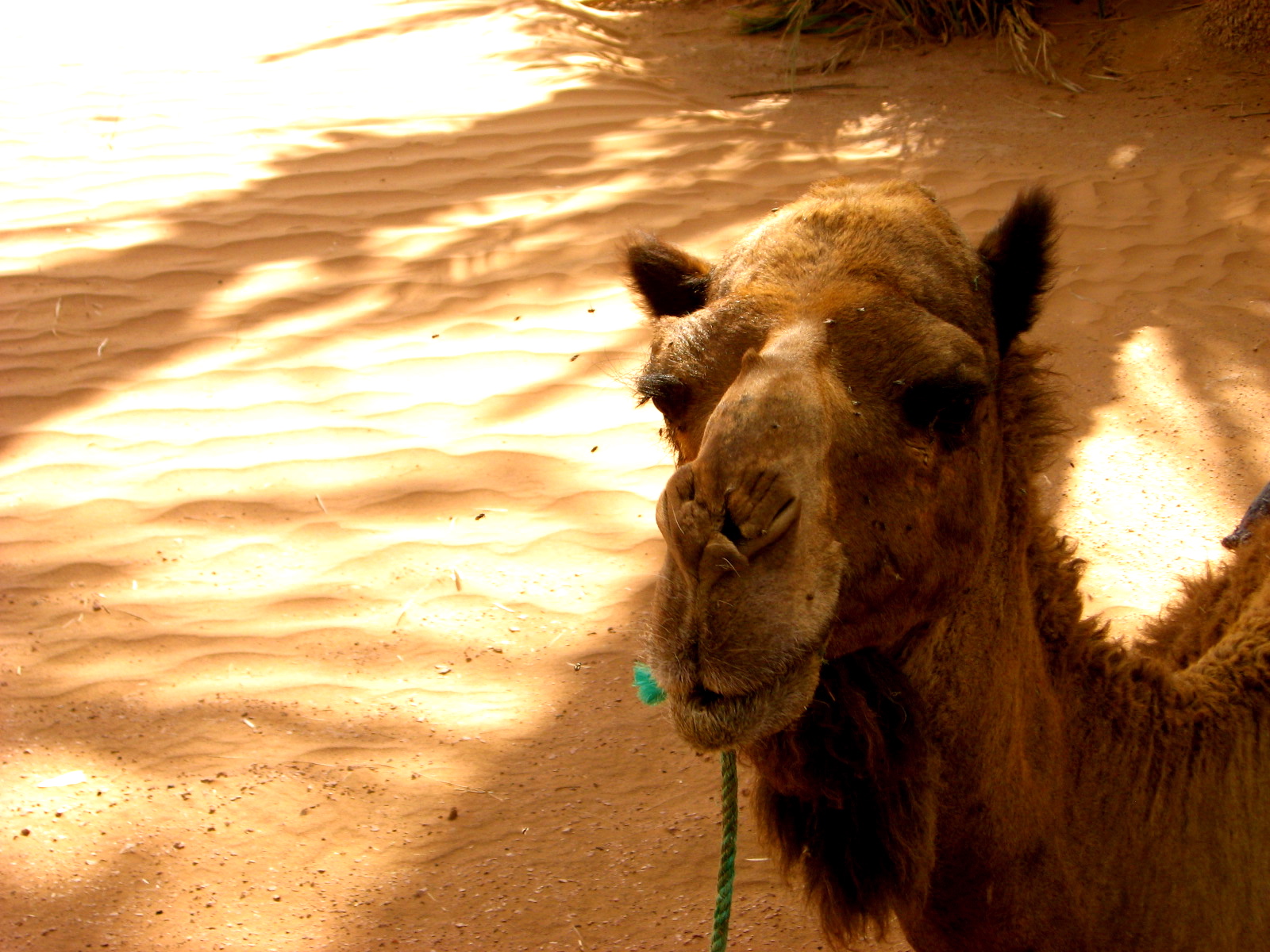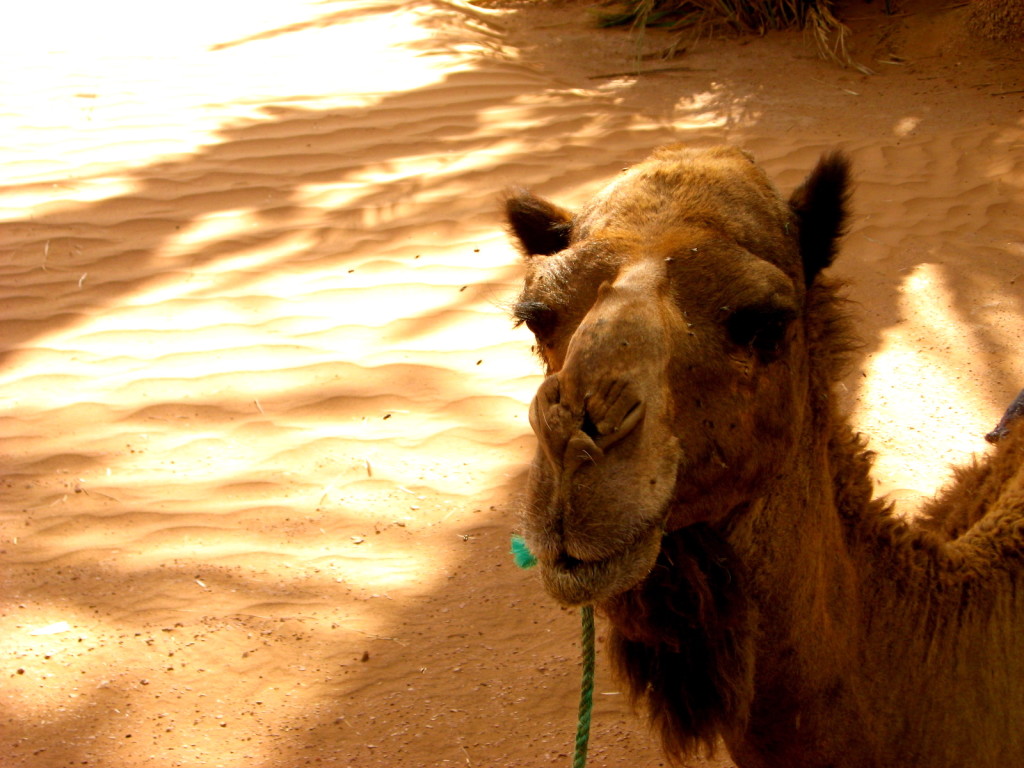 Our days in the Sahara were filled with many experiences: camel rides, hiking sand dunes, having lunch in an oasis. The most memorable experience, however, was that night we spent around the fire. It was that night that I had seen more stars than I ever thought possible, thousands and thousands of them in that big, glittering space. With nothing to break the horizon, the sky formed a perfect dome over us. It was the kind of night we savor as travellers, when the conversation flows freely, when we smile with all our teeth, when the world seems ours and ours alone.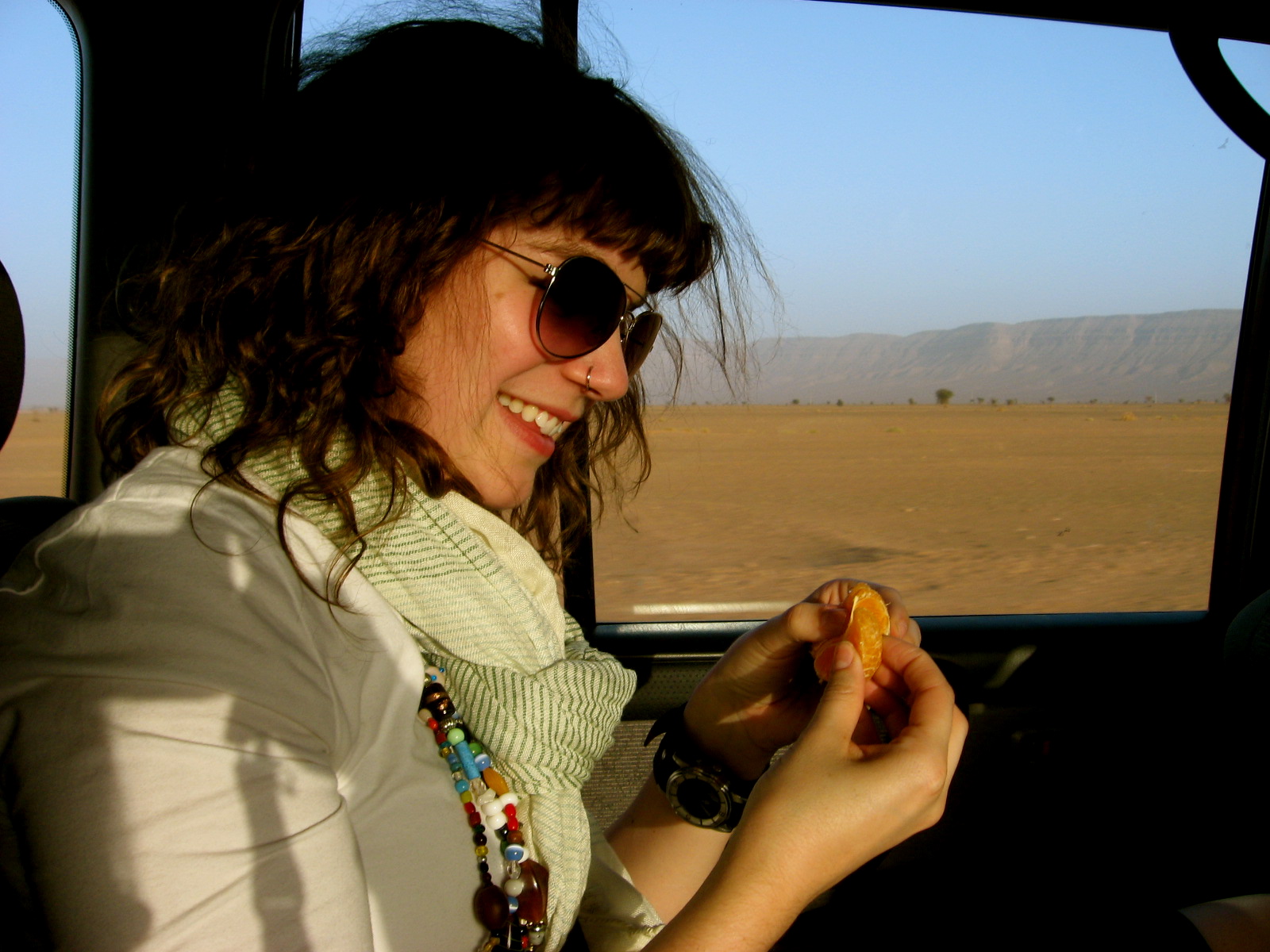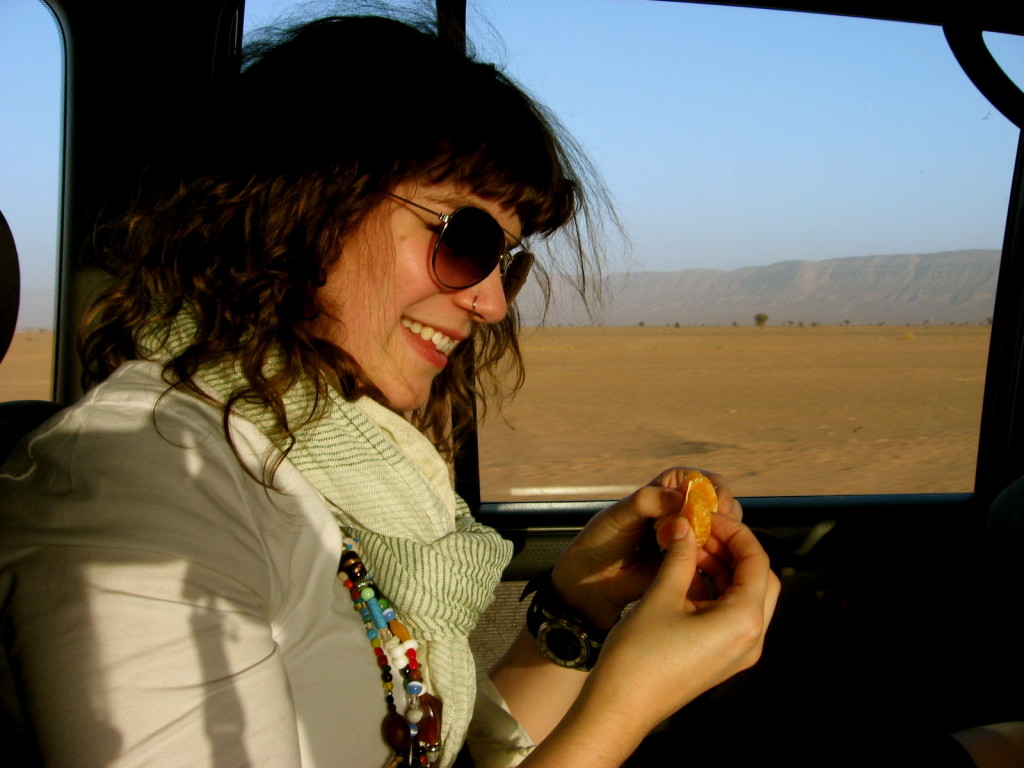 How to make this trip happen: Unfortunately the tour company I went with in 2008 is no longer running. Touareg Trails comes highly recommended on TripAdvisor, and Intrepid Travel offers a variety of trips through Morocco and the Sahara. Most tours leave from Marrakech, and it takes a full day's drive to get to the desert from there, so plan for at least a few days to experience this adventure.