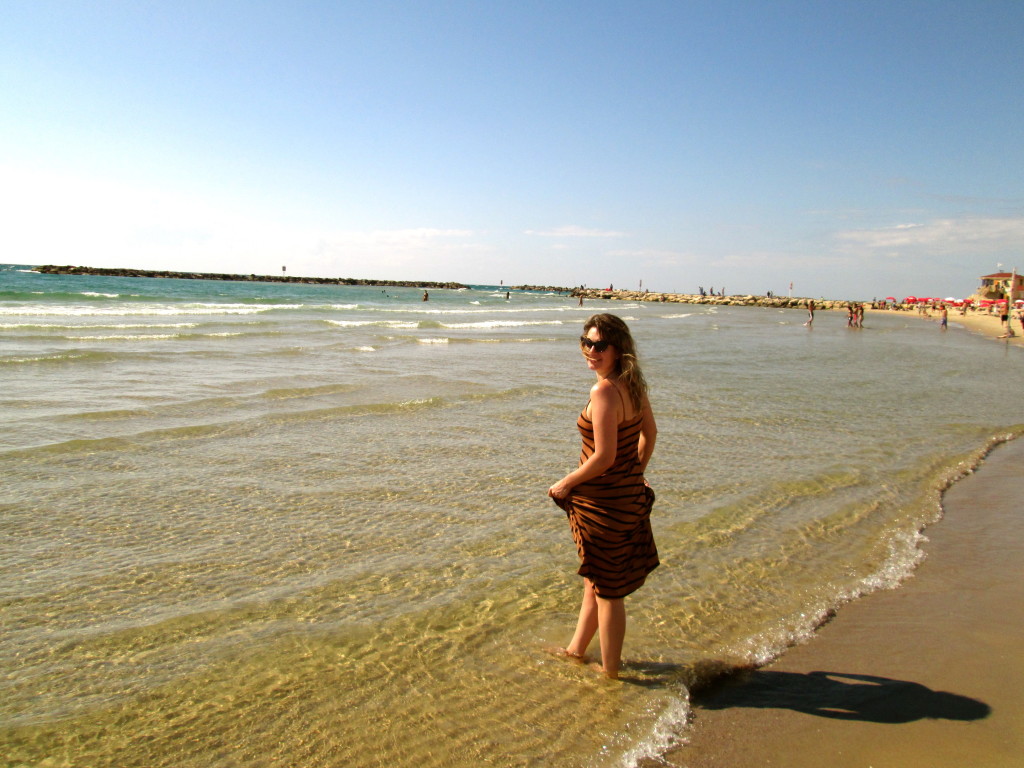 Relaxed (and not thinking about going home at all) in Tel Aviv, Israel
There are dozens of resources that can help you prepare for an impending holiday, whether a quick trip or a much longer vacation (for example, how to pack for a long journey, how to plan for a long journey,  how to plan a short trip, and how to take care of the little things before a trip). If you are organized, the night before you leave can (hopefully) be a relaxing one. But what about at the end of your holiday or stay in a particular place? What should you do before you go home, or before you move on to another destination?
I thought of this months ago, while planning to leave Tel Aviv. Leaving a place isn't as simple as just packing everything up and heading to the airport. Here, then, are some of the steps I personally take in order to prepare for the journey onwards, or in some cases, home.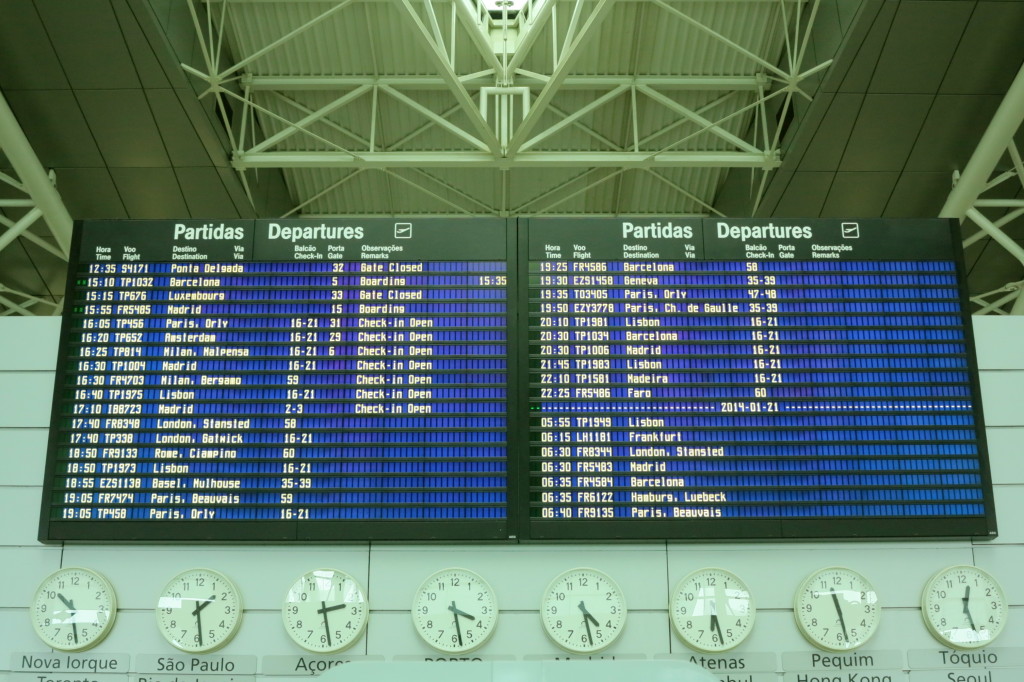 Even when checking for my own flight I always start planning another trip, Porto, Portugal
1. Check your flight/bus/train departure time, and check again. Get it engrained. My flight back to London from Tel Aviv was at 8:20pm, and so, a few days before I left, I made sure to check how long it would take on a Saturday (Shabbat) to get to the aiport.
2. Find out how you can get to the airport/bus station/train station. It might be as simple as walking, or it might be a journey including multiple trains and buses that takes a few hours (I'm looking at you, London Luton). Find out exactly how much it will cost, how long it will take, and how easily you are able to book it. An early morning taxi, for example, might need to be booked the night before. All of this information is usually readily available online, but I ask locals or information attendants whenever necessary.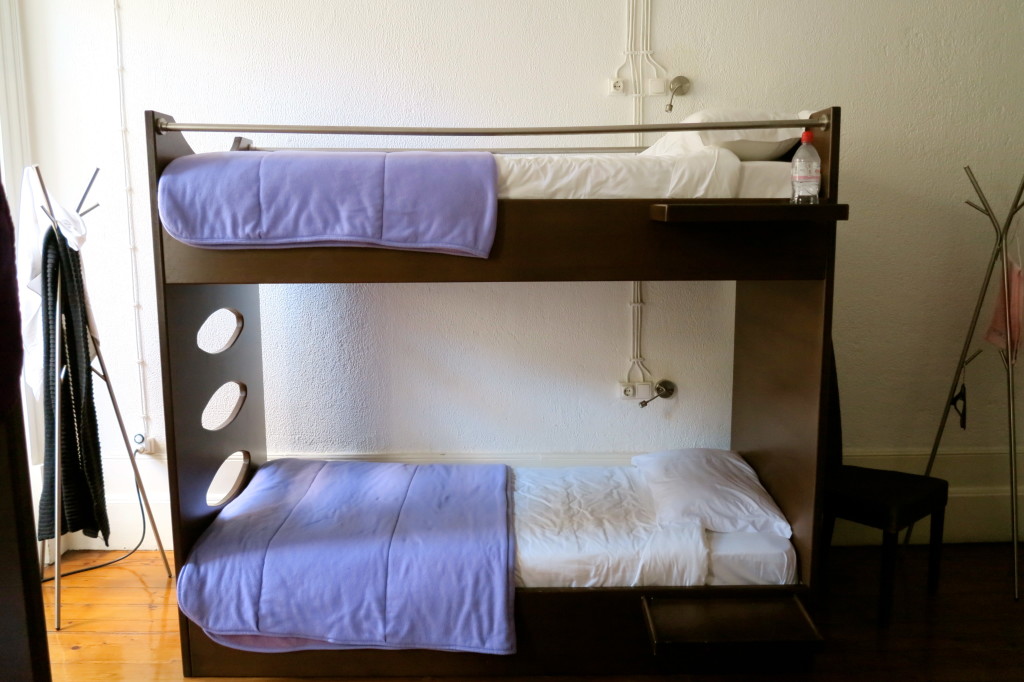 Hostel room at Gallery Hostel in Porto, Portugal
3. Calculate how much money you will need to adequately pay your final hotel/hostel bill (if they don't accept cards) and get yourself to the airport. You might want to have a bit of change left over to buy water or last minute purchases. Keep in mind many countries also charge to use the toilet in bus and train stations, so have a few coins set aside for that. I also always have a bit of emergency cash on me, usually in American dollars or Euros, depending on where I am.
I was once with a backpacker who didn't realise our hostel didn't accept payment by cards, and she didn't have enough time to go the ATM (at least 20 minutes there and back) before we had to leave for our bus. I was not impressed when I had to foot her bill. Don't be that traveller.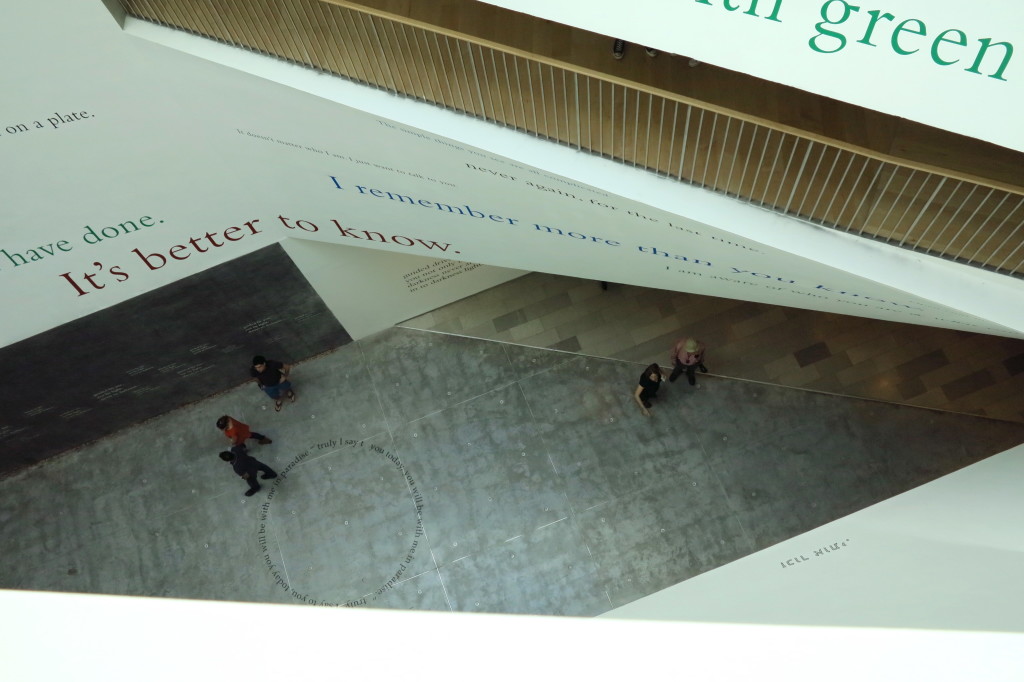 It's better to know… exactly how much you owe your hostel (forgive me for that one) Tel Aviv, Israel
4. When packing up your things, pack logically. Put gifts or other souvenirs either on top or in easy to reach locations – customs might want to see them when you arrive home. Also make sure that you are not bringing anything you shouldn't be (check for that wayward apple you threw in your backpack, for example). Also check that you know how much of certain products you purchased; I was once searched at the airport in Montreal because I told them I was bringing back caviar from Russia, but couldn't say exactly how many grams. Apparently "I'm not rich, so not very much… like, the size of an individual yogurt? Two of them?" isn't an adequate response.
Also make sure you pack your carry-on bag with everything you need, including travel documents, medicine, chargers, warm clothing, fully-charged gadgets, books, whatever you need to make your time more comfortable. I wrote about it at length here, if you're interested. My friend once travelled with her boyfriend on a ten-hour flight from South America to Canada; he was supposed to pack her books in his carry-on, but shoved them in his suitcase at the last minute. He instantly fell asleep on the plane, while she was left glaring at him for the entire ten hours. They broke up a few months later… I blame this incident.
5. Before you leave the room where you stayed, do a thorough sweep to make sure you haven't left anything behind. Make sure to check under the bed, in the closet, in the bathroom, and in the drawers (even if you swear you never put anything inside of them). Watch out for leaving chargers behind; they're easy to leave plugged into the wall.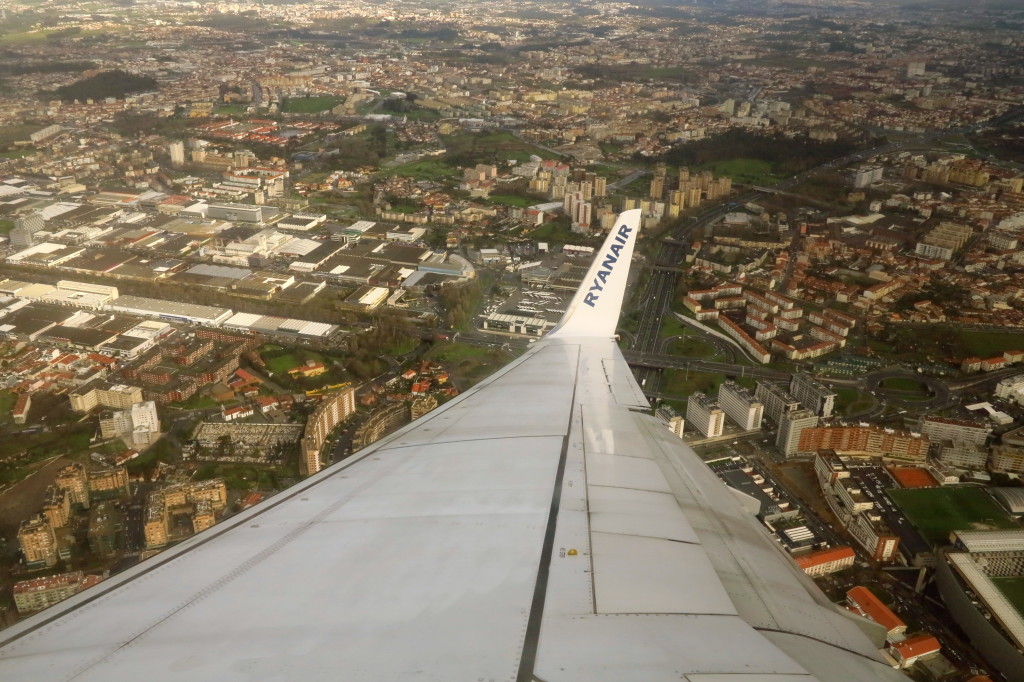 Flying over Porto, Portugal
6. Make sure that all of your important documents are easily accessible; this includes your passport, boarding pass (if you printed it beforehand… and you should, if you are flying with EasyJet or Ryanair), and, most importantly, anything you may have been given by a customs agent when you landed. Some countries, especially in Central and South America, give you an arrival and departure card when you first enter the country. Make sure you keep that piece of paper somewhere safe – I generally keep it inside my passport. I didn't realise this years ago, and so had to fumble through my entire suitcase and carry-on for ages in the airport in Mexico City. Turns out I was using the damn slip of paper as a bookmark.
7. Prepare yourself for customs. I've written about this before, but basically, know your own life. It's harder than it might first appear, especially if you travel often. I can't tell you how many dumb questions I've had to answer when going through immigration; my absolute favourite is still, "Did you fund your travels through Europe by playing the ukulele?" Here's a tip: DON'T LAUGH, no matter what they ask.
8. Sit back and (literally) enjoy the ride. Sometimes, the actual "travelling" part of travelling can be extremely tedious and stressful. Making sure you're as fully prepared as possible, and that you've done everything you can beforehand, certainly eases a little bit of the pain.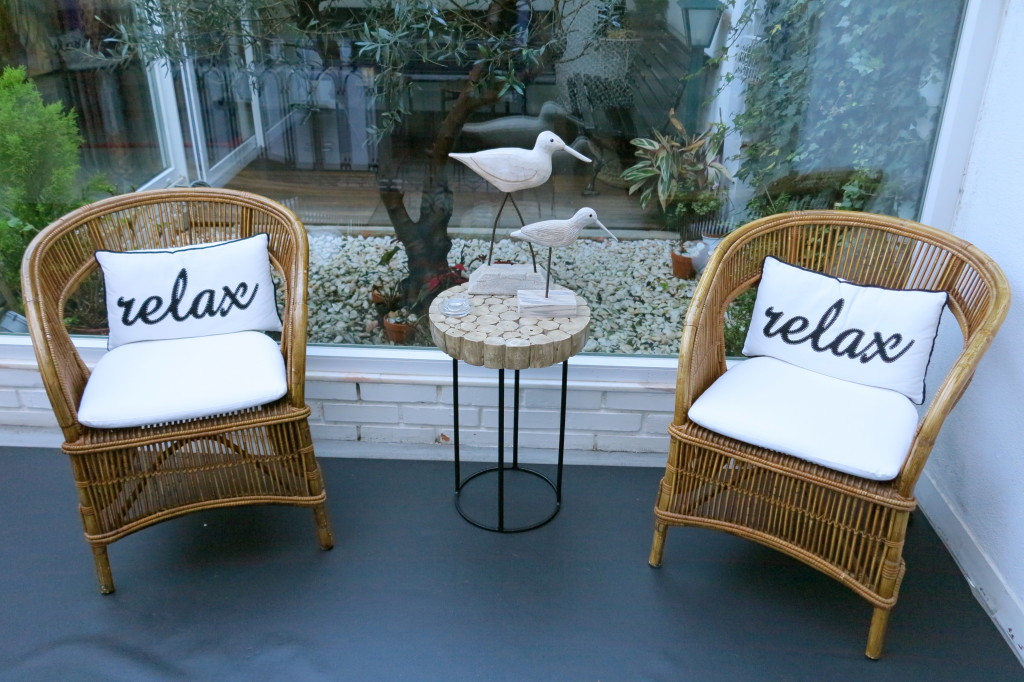 Just relax! At Gallery Hostel in Porto, Portugal
How do you prepare before heading on to your next destination/home?