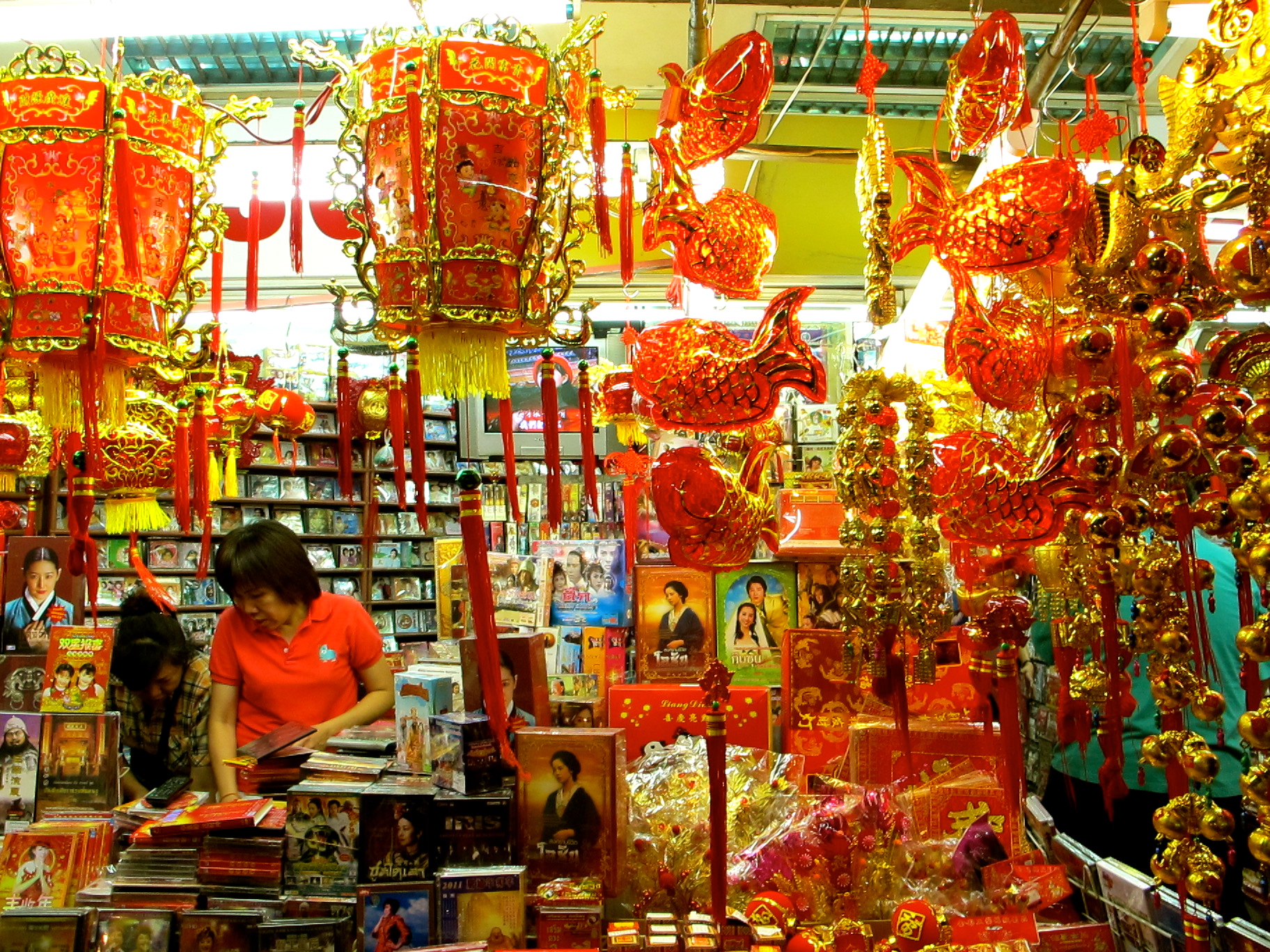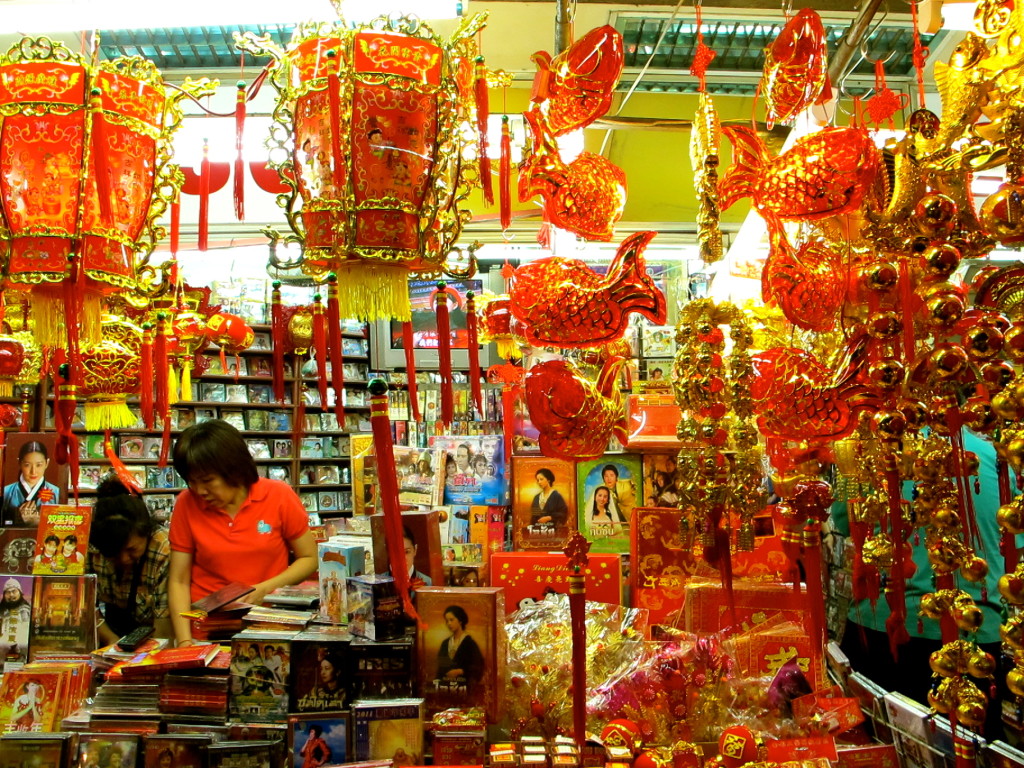 Bangkok, Thailand
Tomorrow is Chinese New Year. The New Year is more than just a celebration; it is the start of a new agricultural year, and a time for loved ones to meet. It is also a time to prepare for good luck, and to encourage luck to enter your home so that the next 12 months to come are healthy, happy, and prosperous.
But how to prepare for luck? People traditionally hang red banners and ribbons in windows and doorways to ward off evil spirits. The worst spirit of all is Nian, a monster who comes out from its home in the mountains or the sea at the New Year; it is said to be scared of loud noises and the colour red. It is Nian that we usually see portrayed in New Year festivals. The best way to encourage luck to enter your house is to make sure it is clean from top to bottom: sweep, dust, clean out cluttered cupboards, wash your sheets. And then, on the actual day of New Year, do not clean at all; you risk cleaning away the good luck that has been bestowed upon you. Some people don't even wash their hair for fear of washing away the newfound luck.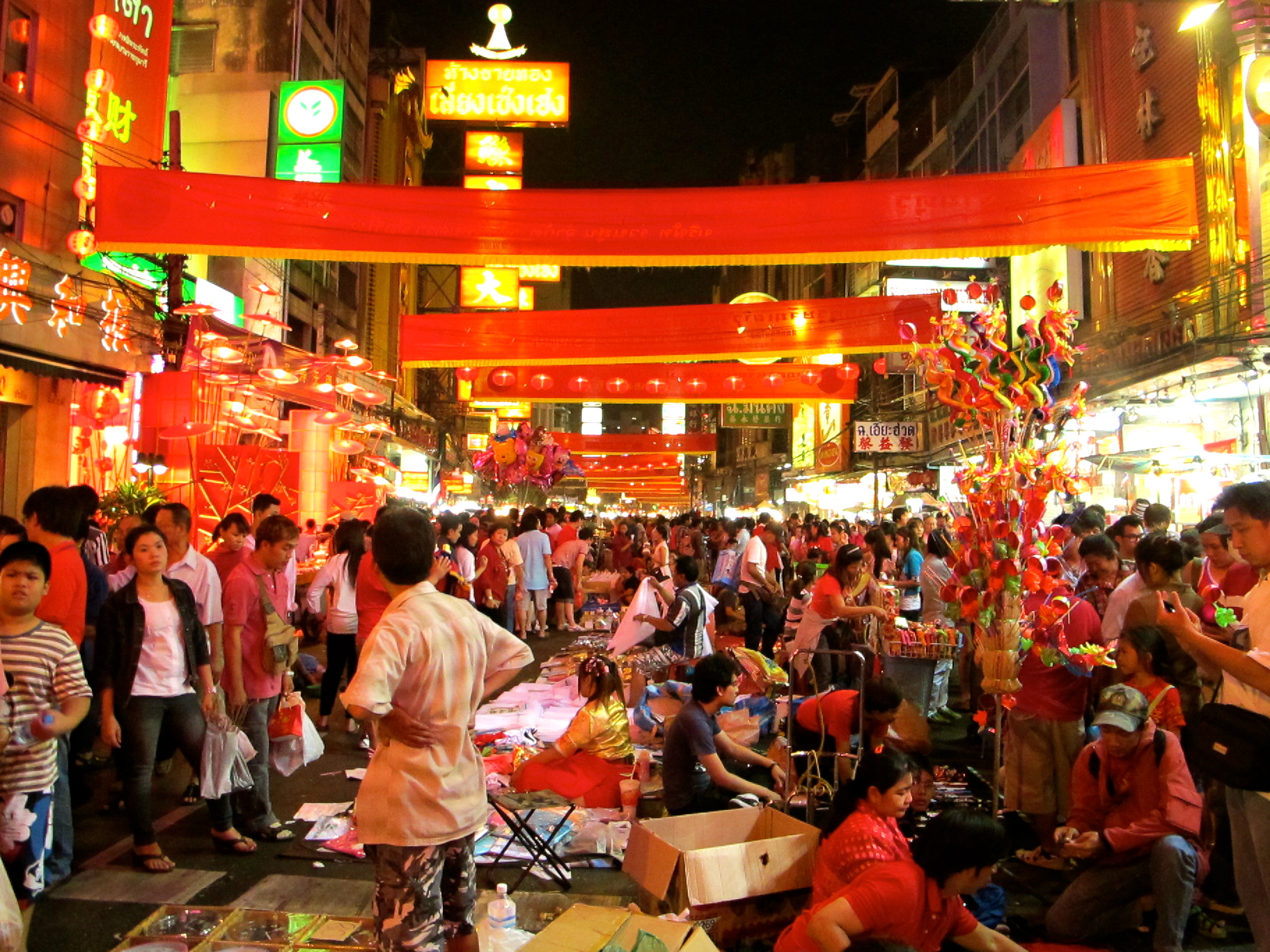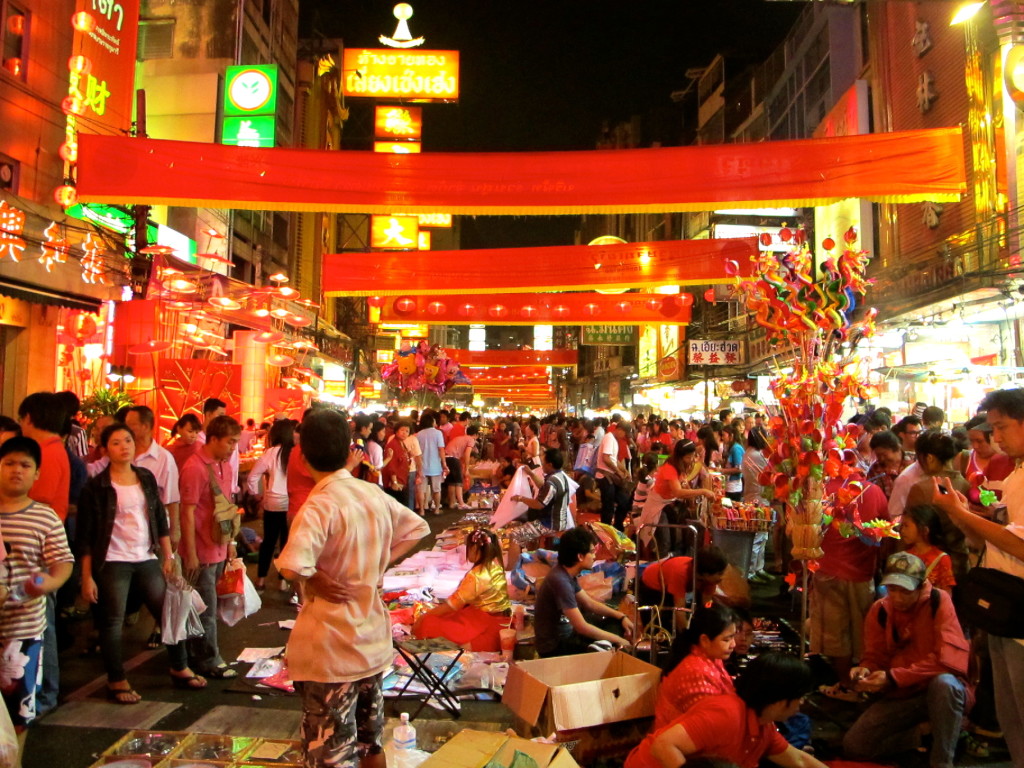 A few years ago, I was in Bangkok for the Chinese New Year. Kerri and I put on our newly purchased red dresses from Khao San Road, and then headed into Chinatown. The streets were packed; steam rose up from the many food stalls serving dumplings, noodles, and fish. Merchants were selling charms, toys, and lanterns, and piles of nian gao, a cake made from glutinous rice that's especially enjoyed at the New Year, seemed to be for sale from every second stall. In the distance we could hear kids setting off firecrackers. We partook as best we could, filling up on Chinese sweets and purchasing bracelets and fans. We tried to catch as much of the parade as we could as it passed by on another street, but the throngs of people blocking our view deterred us, and we returned to the street with all the food stalls.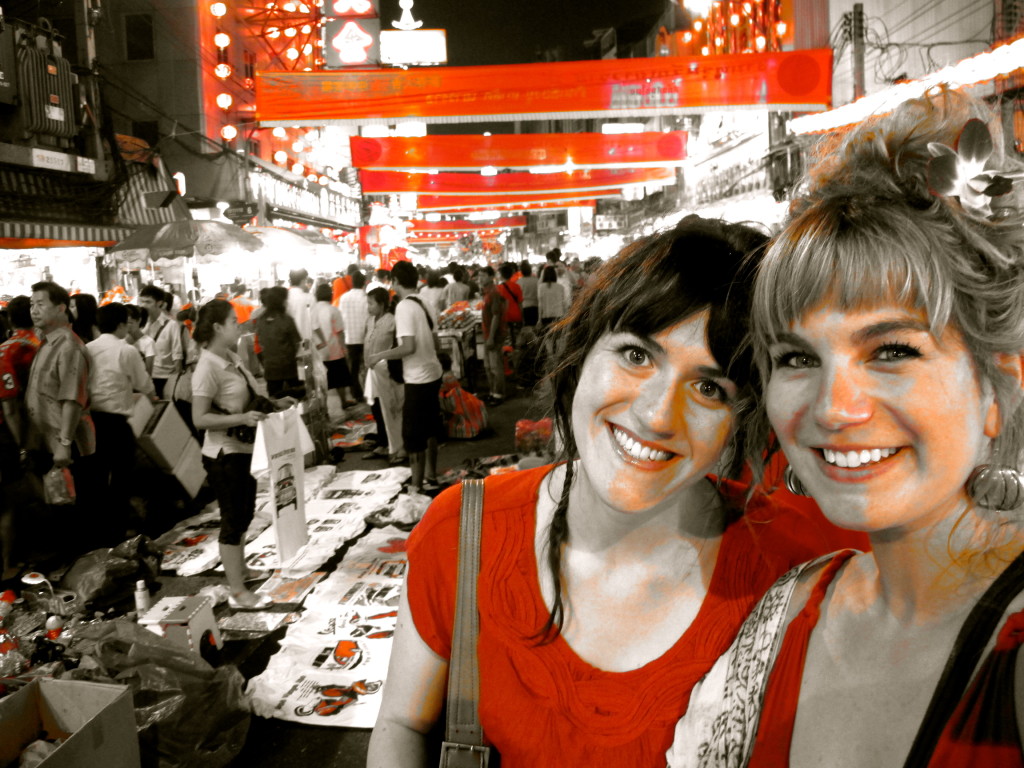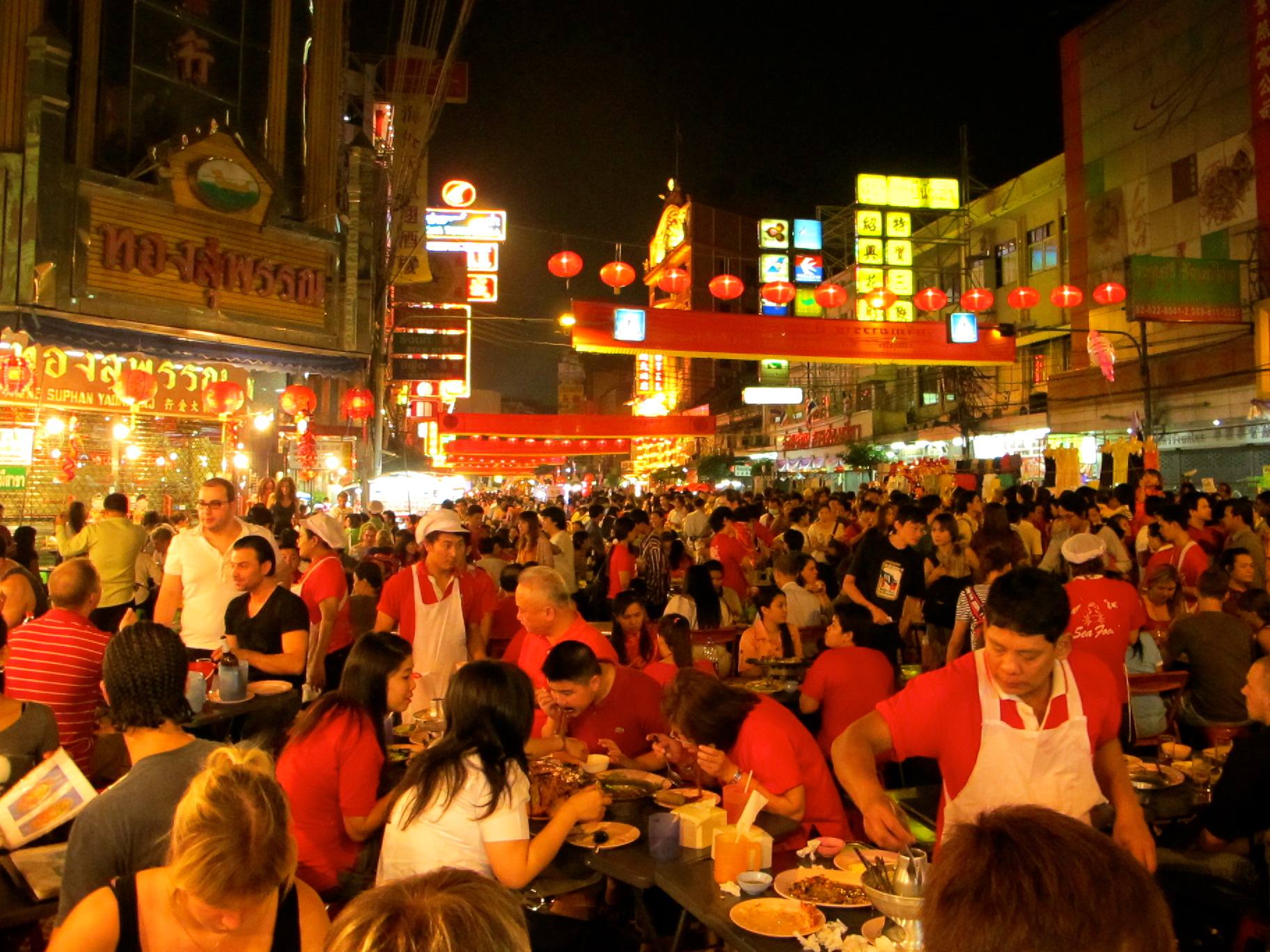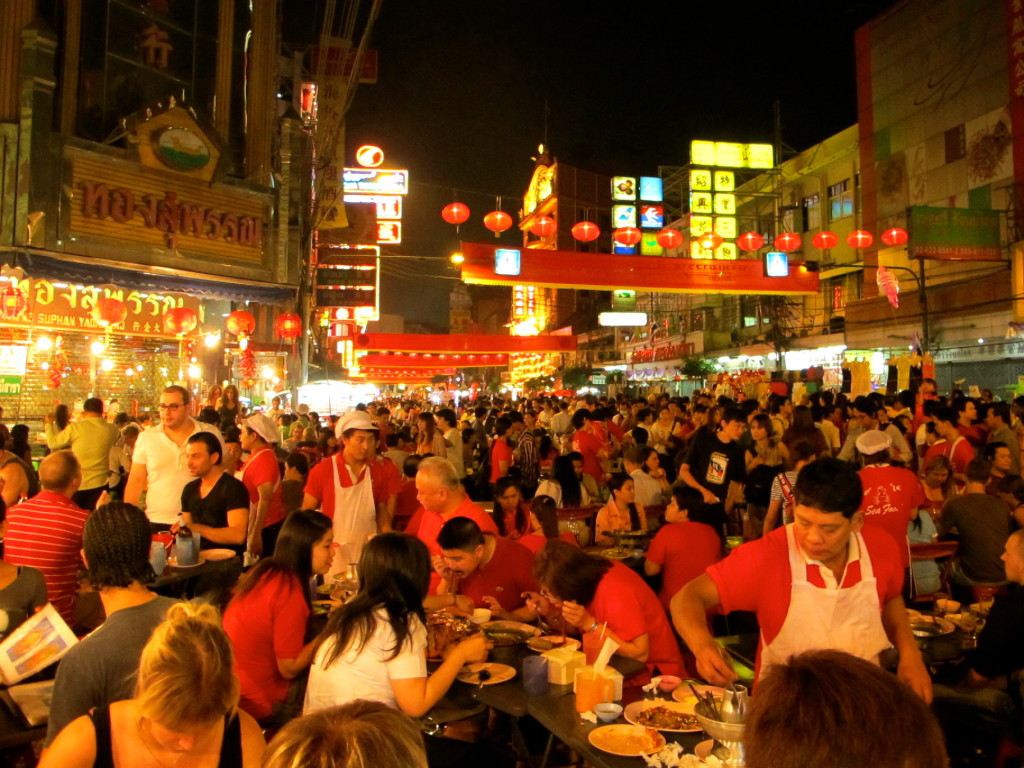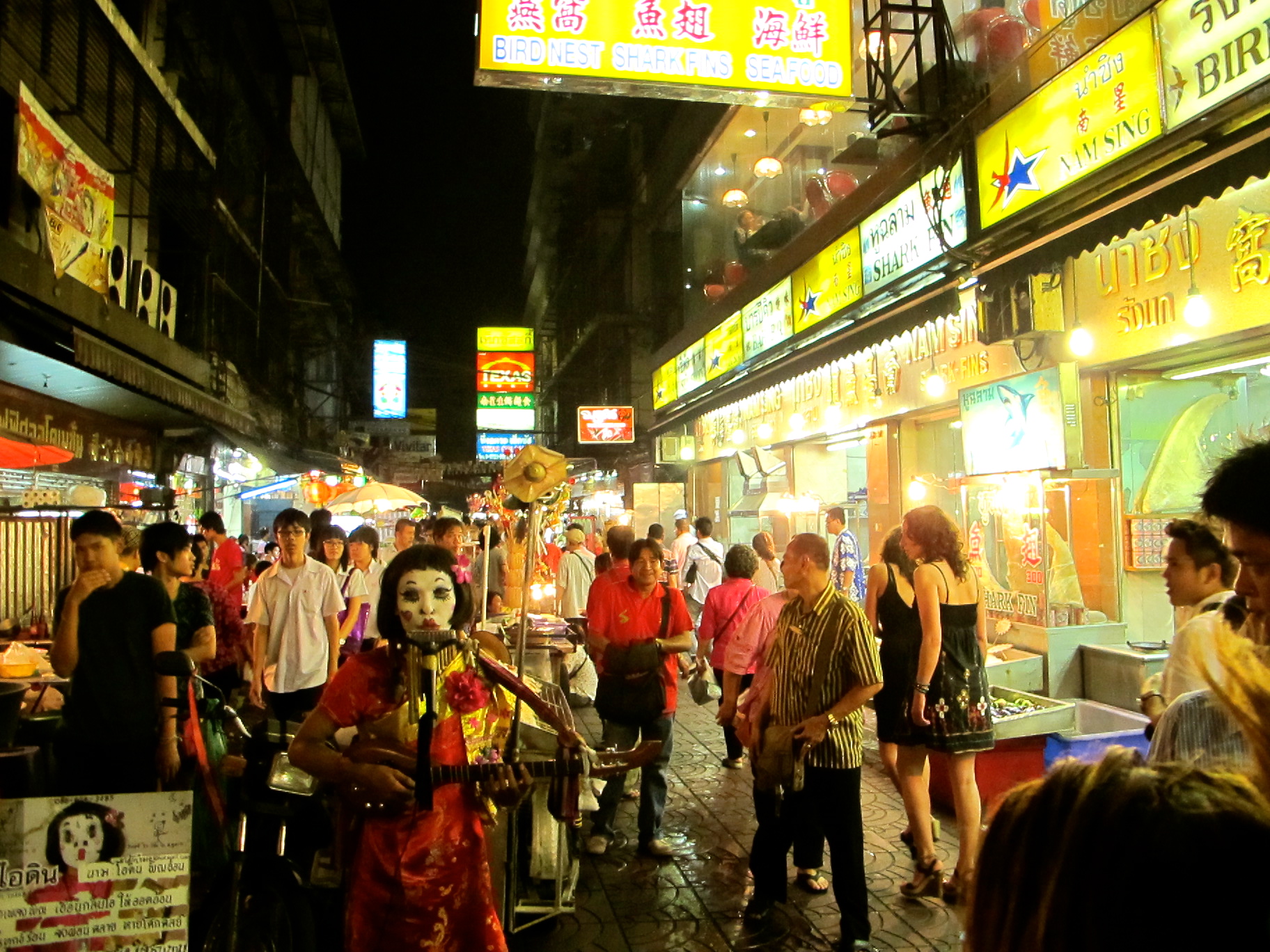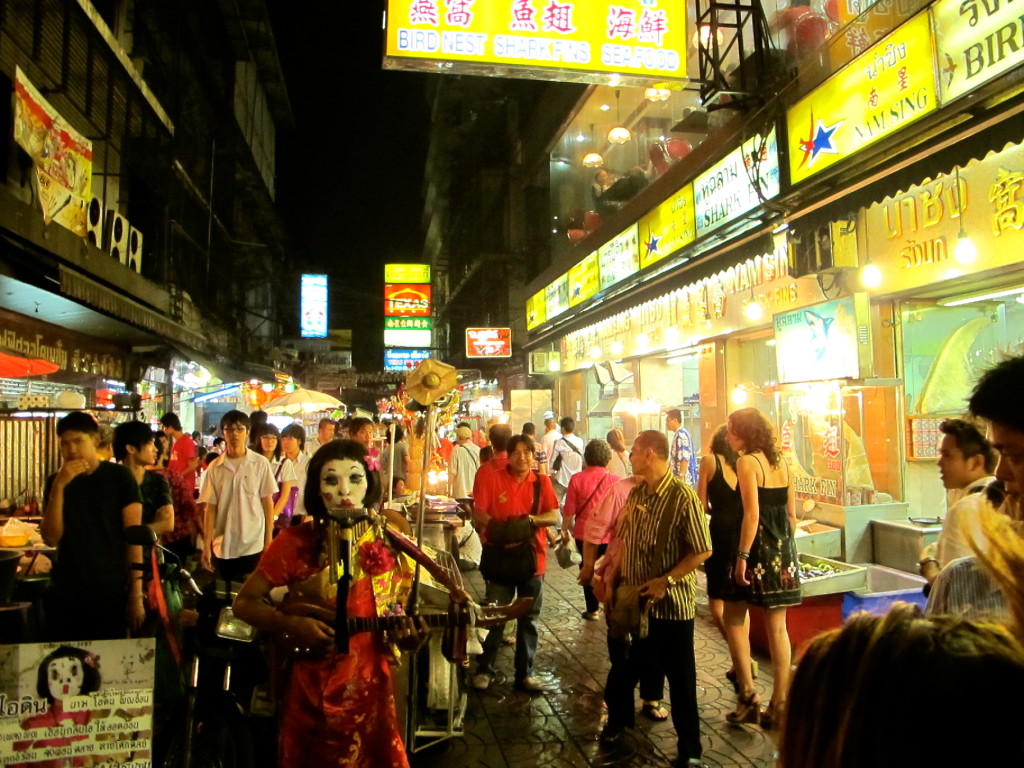 Though we didn't go for the bird nest or shark fins
This year, the year of the Horse, is a particularly bad one for Rats. I happen to be a Rat. We are apparently going to have a trying year, one of many lows. We are encouraged not to travel, which is quite difficult given my profession and my passion.
So today, in preparation, I cleaned my flat. I washed my bedding, organised my closet, took a nice long bath. And I thought about how luck is cyclical; how, while sometimes there are lows, they will surely be balanced with highs. Life can't be amazing all the time, but it's how we manage the bad times that help us grow and become better people.
I don't know how much I believe in Chinese astrology, or any astrology; I didn't grow up with these traditions, and I question how every single person born in a year or in a month can have the same fortune (or, for us Rats, misfortune).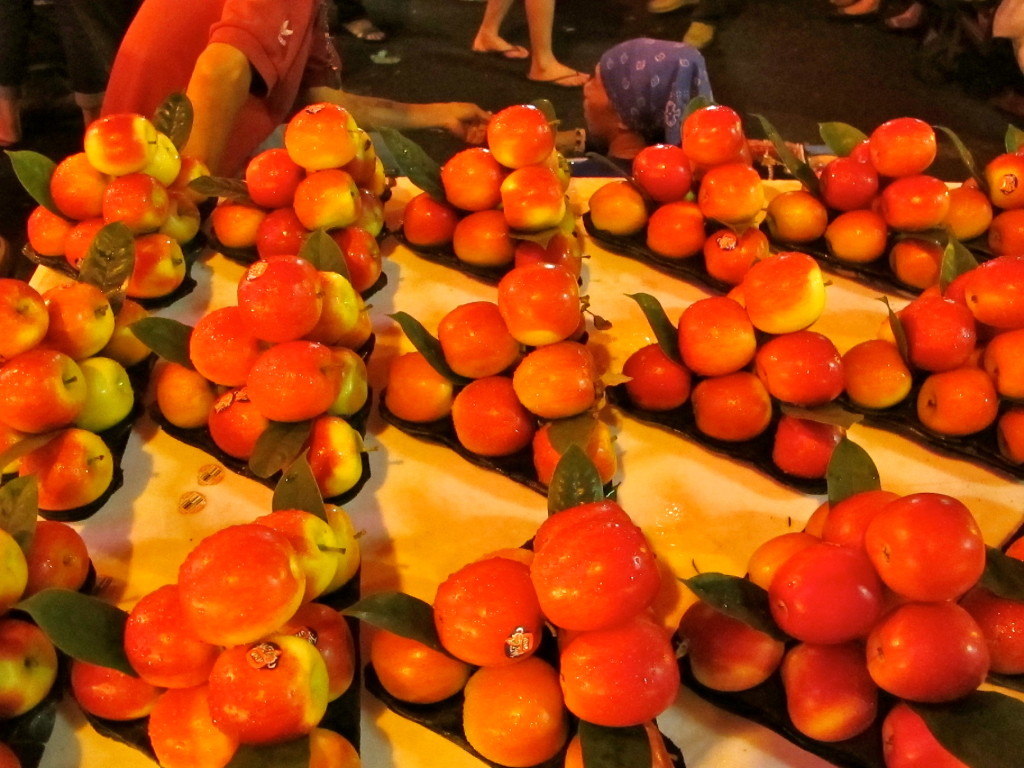 Just in case, though, tomorrow I'm going to put on a red dress. And tonight? Well, a swipe of red lipstick couldn't hurt.
Have you ever celebrated Chinese New Year? Do you know your Chinese astrological sign and what it means? Do you believe in astrology?