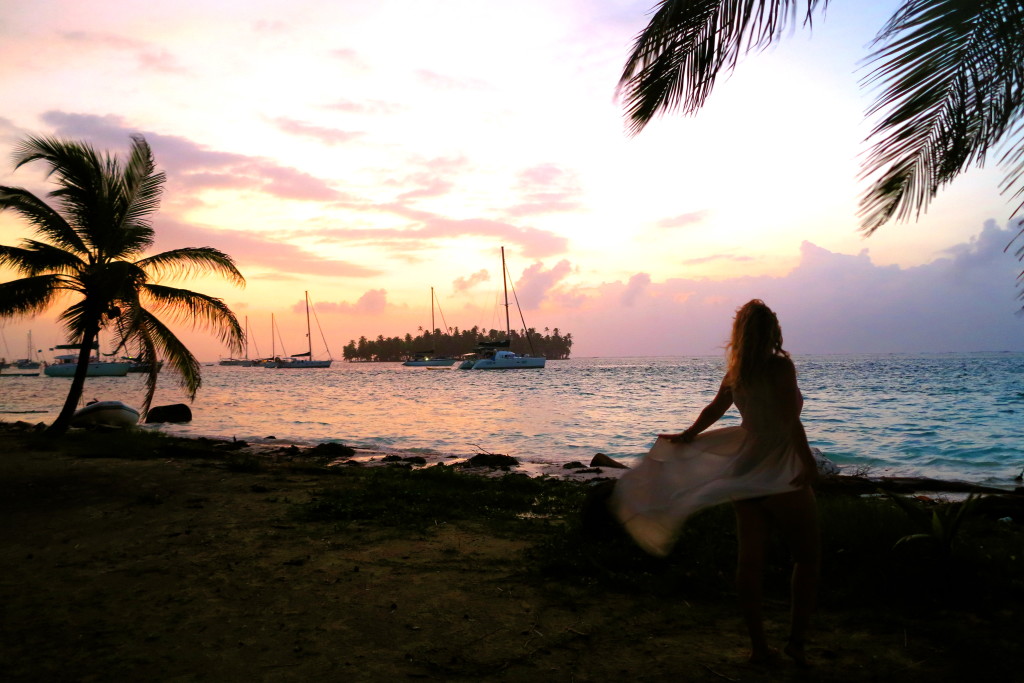 San Blas Islands, Panama
I was all alone. It was well past midnight; the sky had turned black hours ago. I was aware of the sounds of the boat, the strange creaking and cracking that a catamaran makes as it collides with the waves. I sat, hands glued to the steering wheel, staring out at the infinite ocean. The waves around me were five metres high, and water slapped against the boat as it heaved over each one. Each conquered wave felt like a victory, even if there were a million more waves until we arrived in Colombia.
Not only was I all alone, I was the only one on the boat who was awake. We were sailing from Panama to Colombia, and had already had a lazy three days floating around the San Blas Islands. This was the home stretch, a solid 48 hours in open water. The captain had to sleep, too, and so we all took turns at the helm, partnered up to keep each other company through the long hours. My partner, however, was violently seasick, and so I sat by myself, watching numbers on a dashboard, observing the sails, looking out for lights in the distance, inventing stories of tumbling overboard into the black waves. I'd be swallowed instantly, never to be seen or heard of again. Perhaps they wouldn't even discover I was missing until hours later. To make matters worse, it had started to rain; the wind whipped the sails and pelted me with water, both from the skies and from the sea. I could barely see, but was vaguely aware of the flashing of lightning on the horizon, and a low rumble of thunder.
Although I somehow managed to record a voice memo while this was happening
My nightmarish imaginings of krakens, sea monsters, and white squalls were interrupted by a sudden spike in the numbers I was meant to be watching. Was I seeing this correctly? Everything felt like a hallucination; my wobbly days at sea, combined with sleep-inducing seasickness pills I had been taking for preventative measures, left me slightly delusional. I decided to wake up the captain, who was sleeping in the boat's cabin.
"Captain?" I tried to make my whisper heard above the ocean's many sighs and groans. He stirred, his eyes finally opening. He was seasick, too. When the captain's seasick, you know it's bad. "I think we've changed speeds."
He came on deck to check the dials.
"Yes, we did, thank you for waking me," he yawned once, stretching his arms out over his head. "We're just sailing into a squall."
"A squall?!" my voice jumped up a clean octave. Hollywood had taught me that squalls equal certain death, unless you are Jeff Bridges. "What am I supposed to do?"
"Don't worry," he tried to assure me in his Colombian accent. "It's only a small one. It will just feel like a rainstorm. We'll sail right through it." With that, he returned inside to his bed, leaving me on the deck. I licked my lips; they were salty. My heart was beating at a rapid pace. I sat down at the wheel again, my eyes fixed directly on the blurry haze on the horizon: the squall.
"Shit," I said out loud, and buckled down for what was sure to be a wild night.
***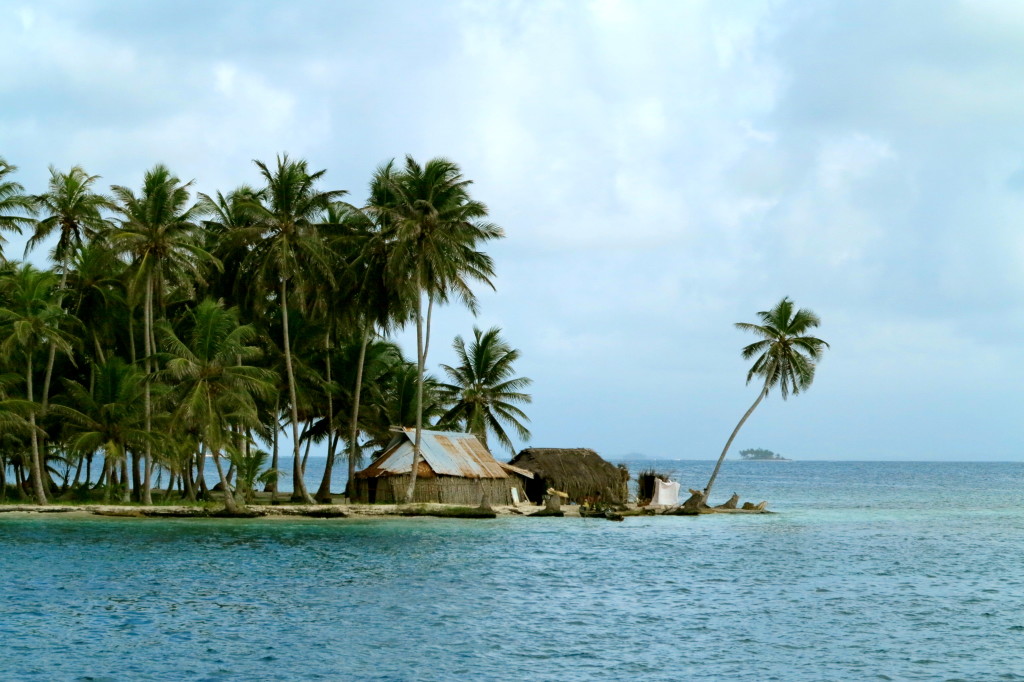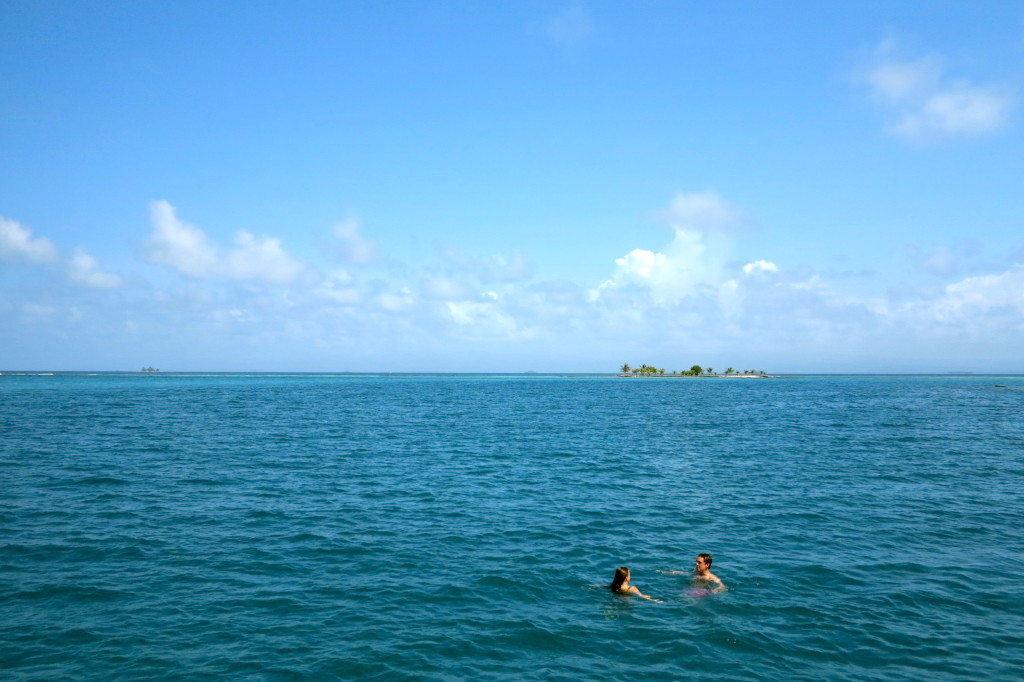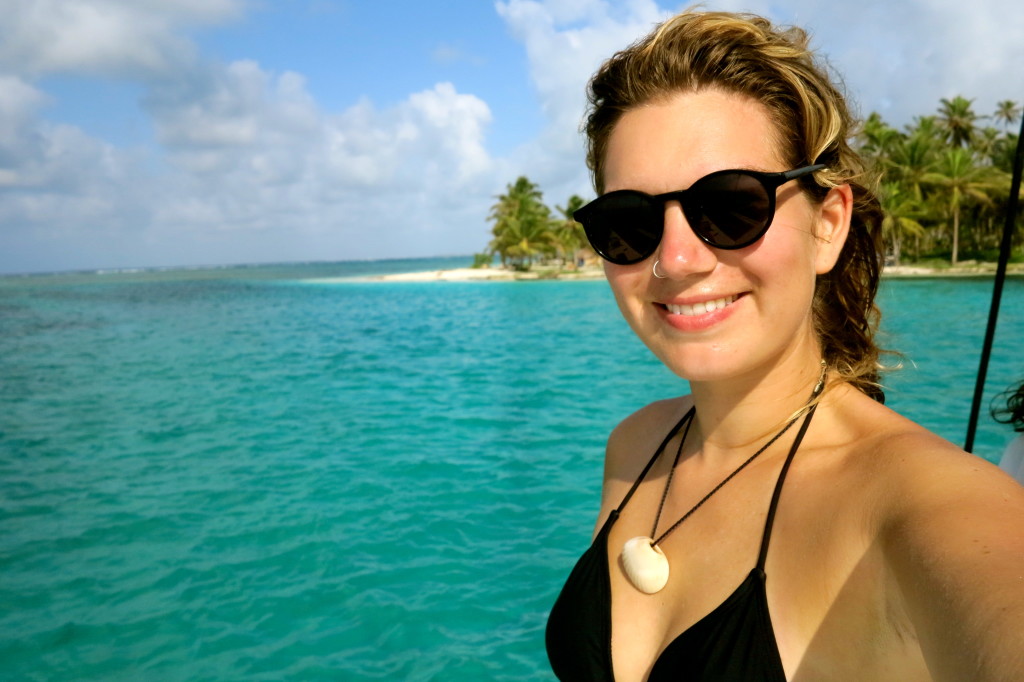 Our journey had started in Panama City, and we had travelled by van and another small boat before finally reaching our 14-metre catamaran that would take us all the way to Cartagena. We'd sail across the Caribbean, but spend the first few days in the islands of San Blas. Our crew, a father and daughter, were Colombian-American. The ten passengers were from around the world: Canada, Australia, Cyprus, Italy, Ireland, England, and Belgium. We'd grow to feel like a family after five days in such close quarters.
The first three days were spent puttering around the San Blas islands. There is really no way to describe these islands without using the word paradise; white sandy beaches, sparkling turquoise water, and blue skies with fluffy white clouds followed us as we island-hopped. The islands range in size and population, and most are inhabited by the Kuna people. They rely on tourism and fishing, and would row up to our catamaran to sell jewellery and seafood.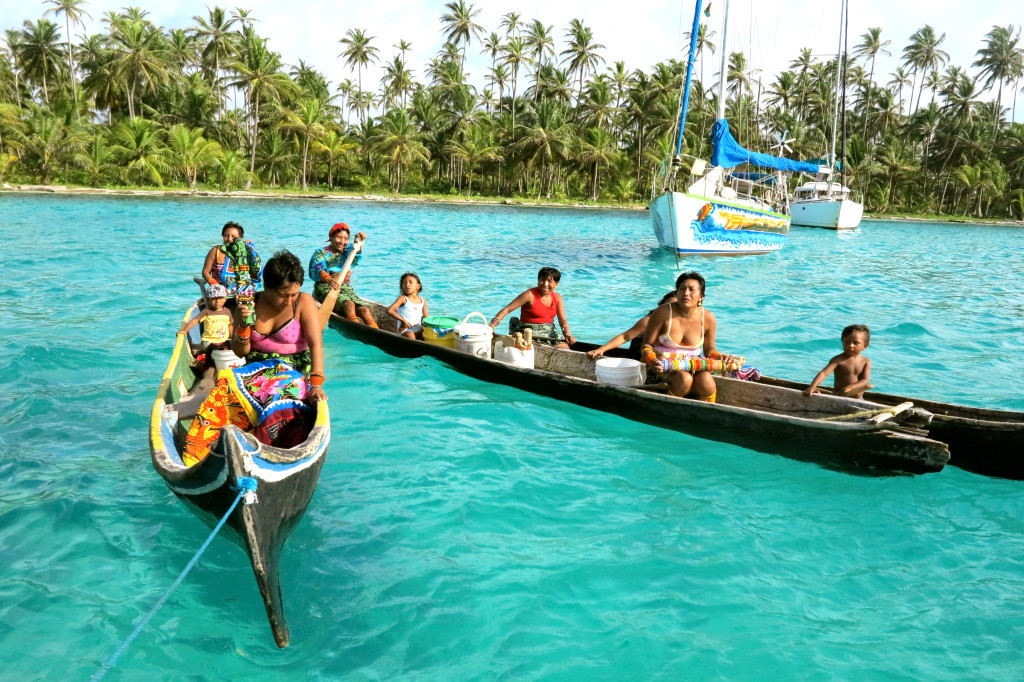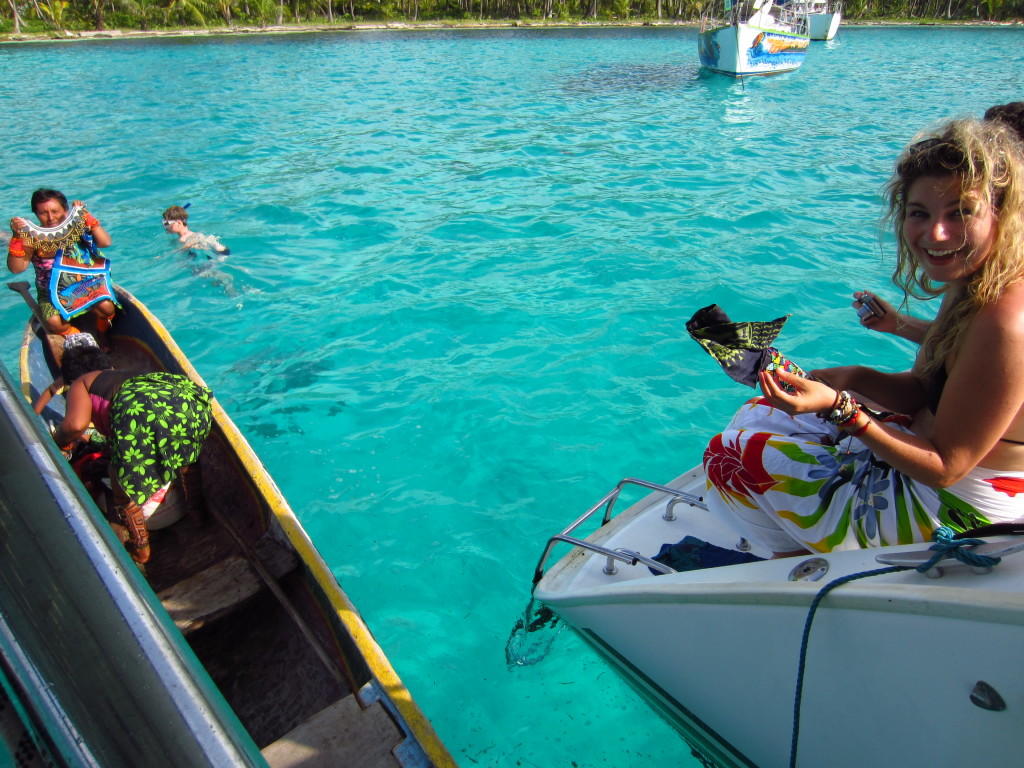 We spent most of our time on one island in particular. We'd wake with the sun, eat an early breakfast on the boat. We'd then laze the hours away lounging on sandbars, or snorkelling nearby with starfish and sharks. Lunch was always followed by a siesta in the shade of the boat's cabin, but then we'd jump from our catamaran and swim to the main island, clutching soggy dollar bills and bottles of rum above our heads. Once on the island, we'd buy fresh coconuts from the Kuna people. A young man would chop them down with a machete, and when opened, we'd mix in the rum, whiling away the afternoons like pirates. I bought bracelets from the young women on the island, the red and orange beads complimenting my ever-darkening skin. We'd swim back before the sun sank, or before the rum and the heat went to our heads.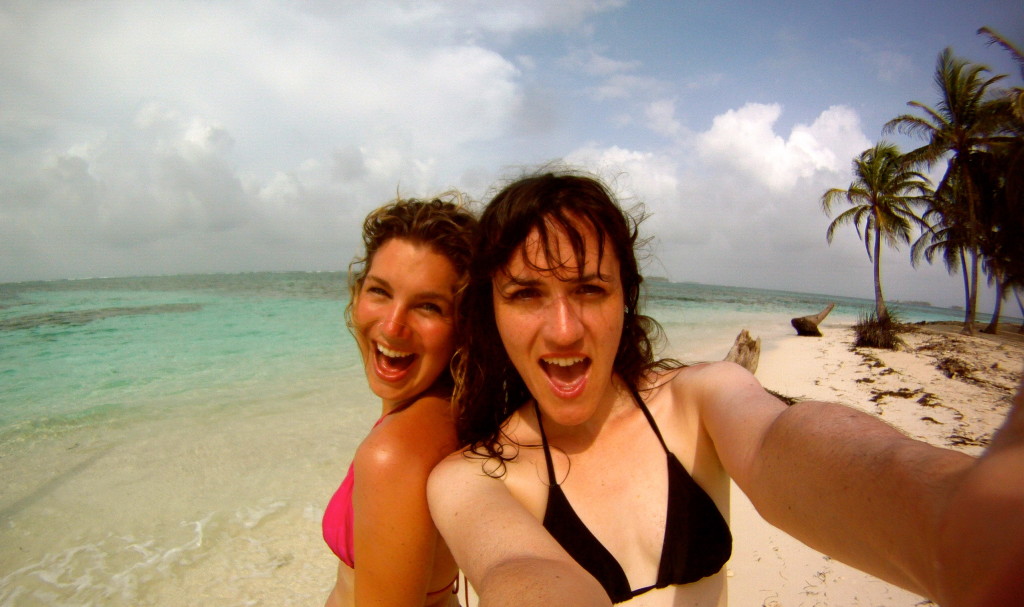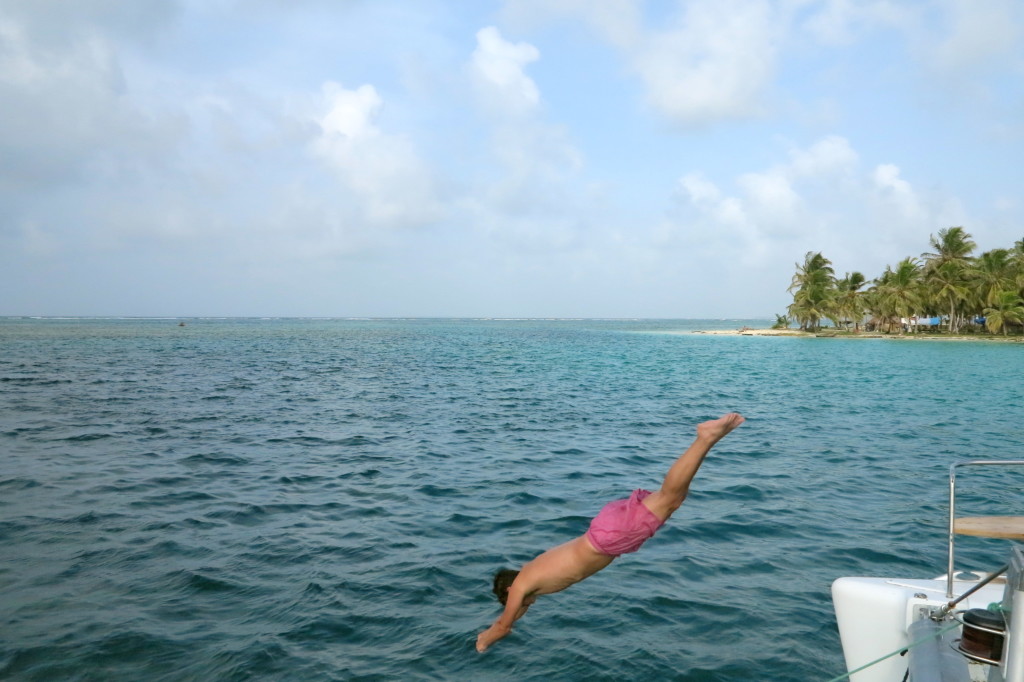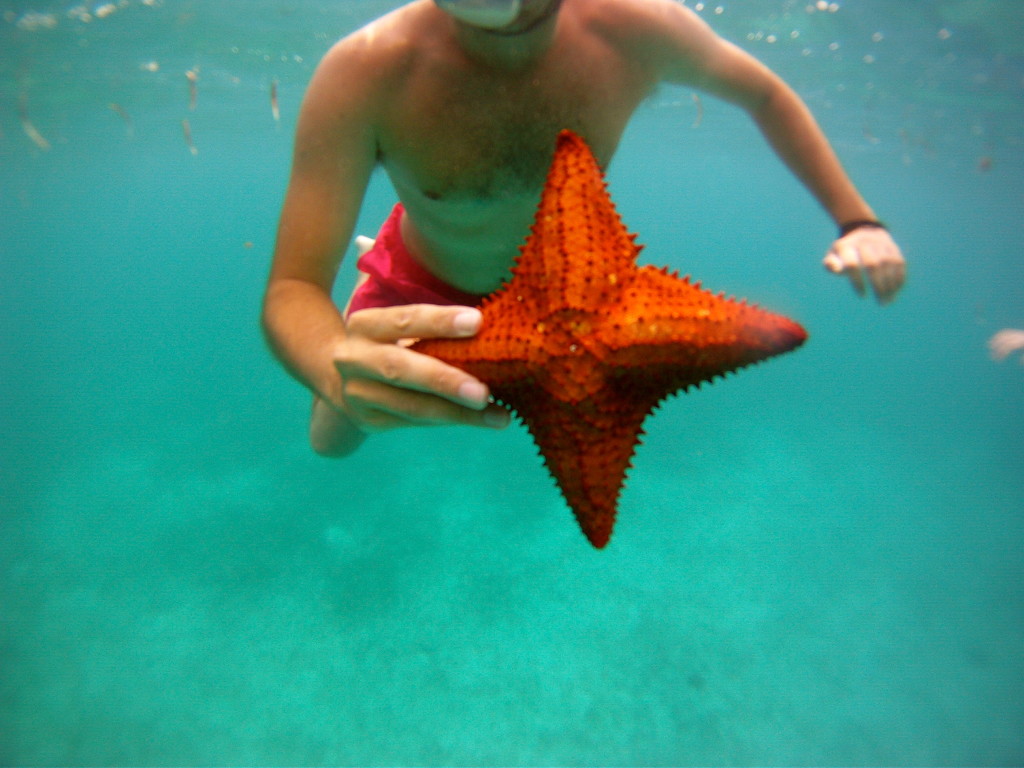 At night, after the sky turned gold and pink, we'd take the dingy back to the island for dinner with the Kuna people. They'd prepare great feasts of lobster and fish, and we'd wash it down with sweating cans of beer and boxed wine. Our lips were in a perpetual smile, greased with butter. Sunburnt and full, we'd fall asleep on the boat, the waves rocking us to sleep.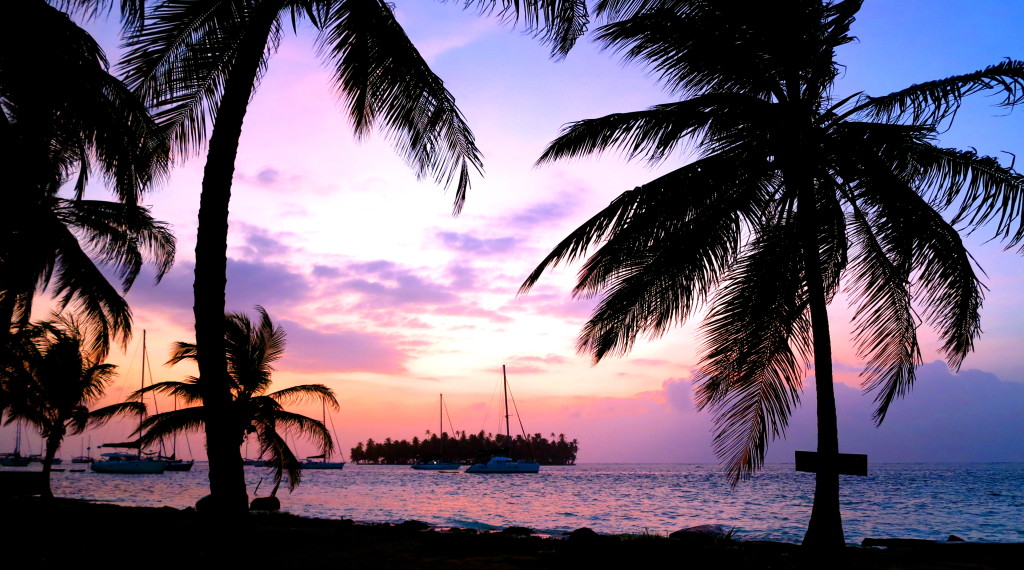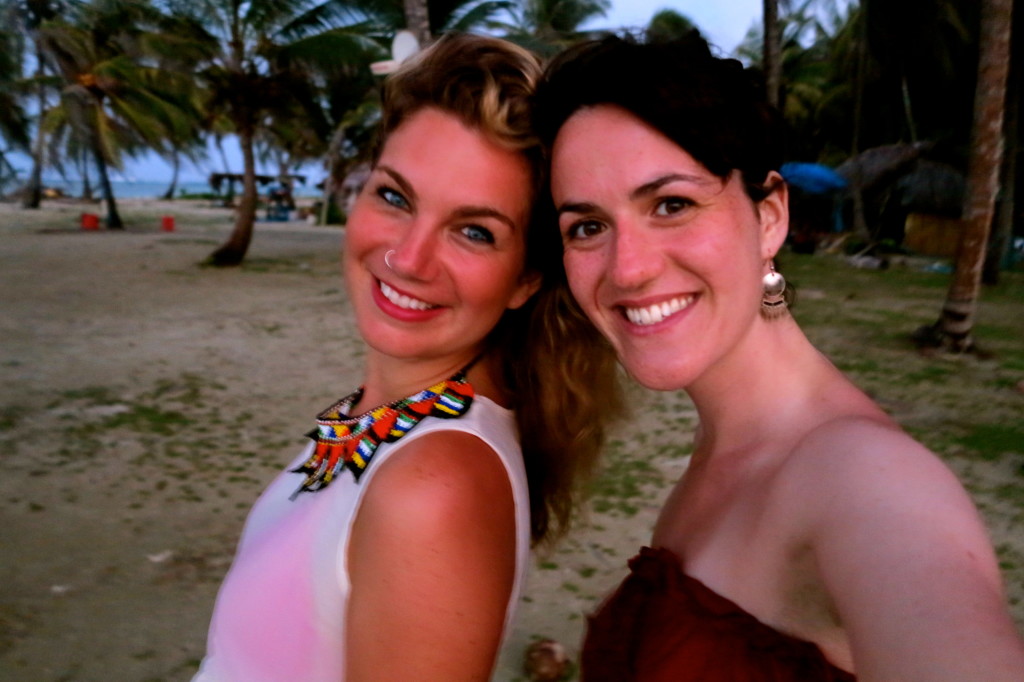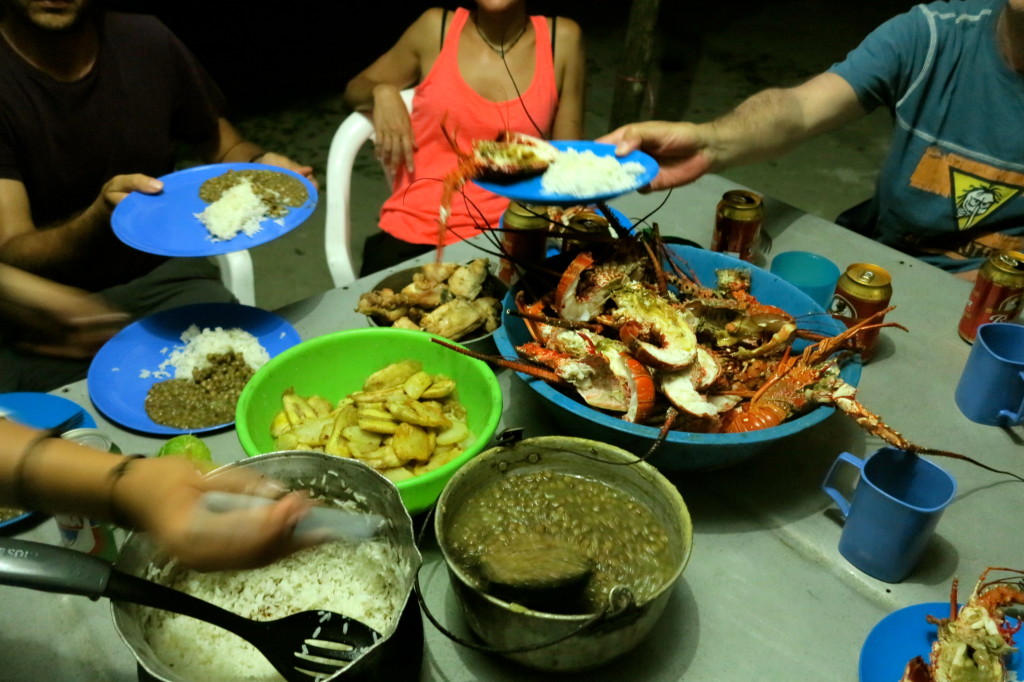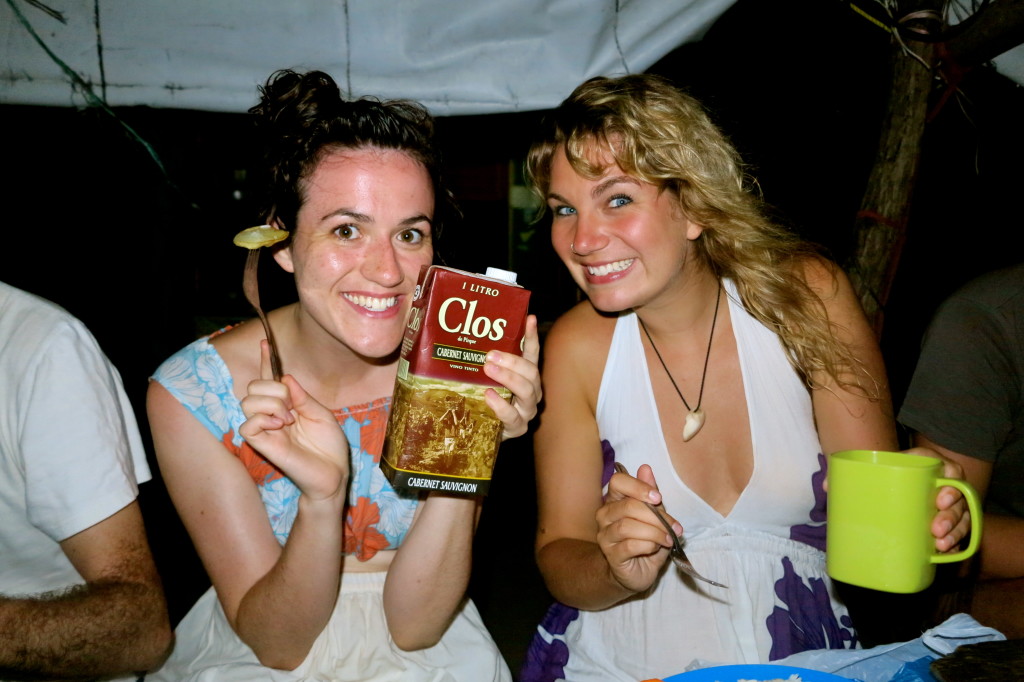 On the fourth day, we set sail for Colombia, heading out into the huge waves. Within a few hours, most of the passengers onboard were sick. I was lucky; I have never been seasick before, and this fact combined with a few seasickness tablets to stave off any nausea meant that I felt fine. Others were not so lucky, and many a traveller lost his lunch over the side of the boat. There was little to do but lay in the sun, read, or sleep, and soon the day turned into night. That's when the "night watches" began. I was woken up at 11pm to start my shift. By 12:30, the squall was enveloping the boat, lashing me with rain. By the time my shift was over, and I woke up the Irish couple to take over, I was read to collapse into bed again, not bothered at all by the rolling of the boat.
When I awoke on the fifth day, I was told that we were not far from Cartagena. Within a few hours, we'd sail into the port, dolphins accompanying us on our journey in. They played alongside our boat, jumping and flipping for our amusement, or perhaps for their own. The waves had calmed down, and nearly everyone was out on deck, watching the city change from a tiny speck to a great expanse of buildings.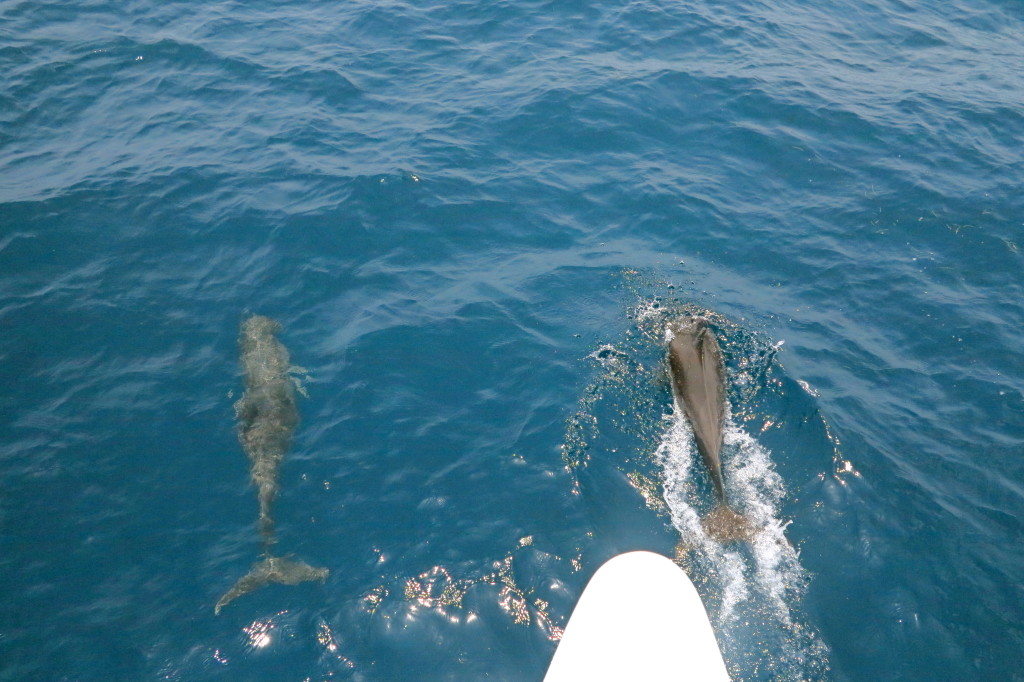 I often think back to those five days spent sailing, the feeling of the wind as it blew through my hair, as it blew us all the way to Colombia. I only got a taste of a life at sea, but something tells me I'm going to need to go back and take a bigger bite.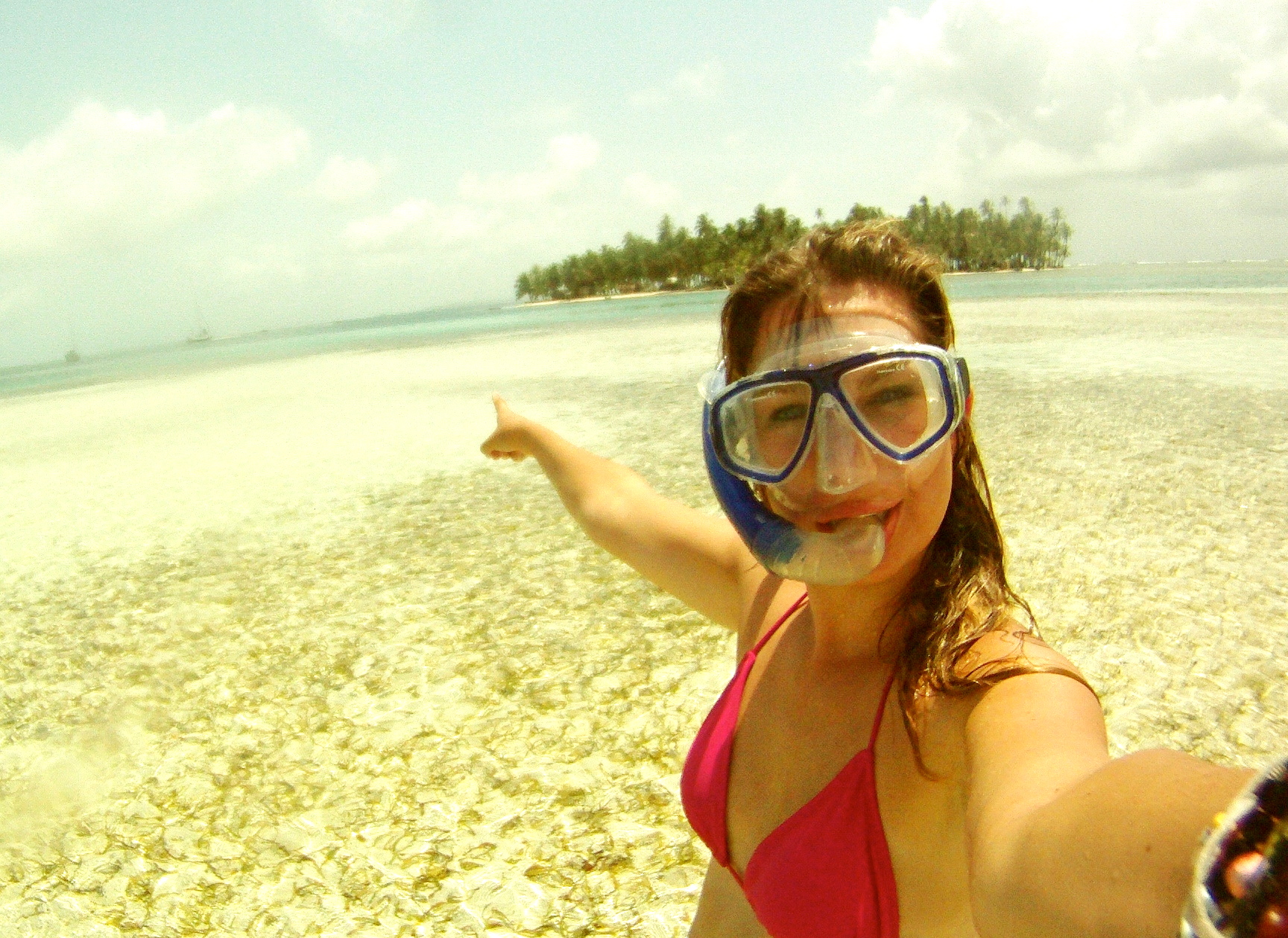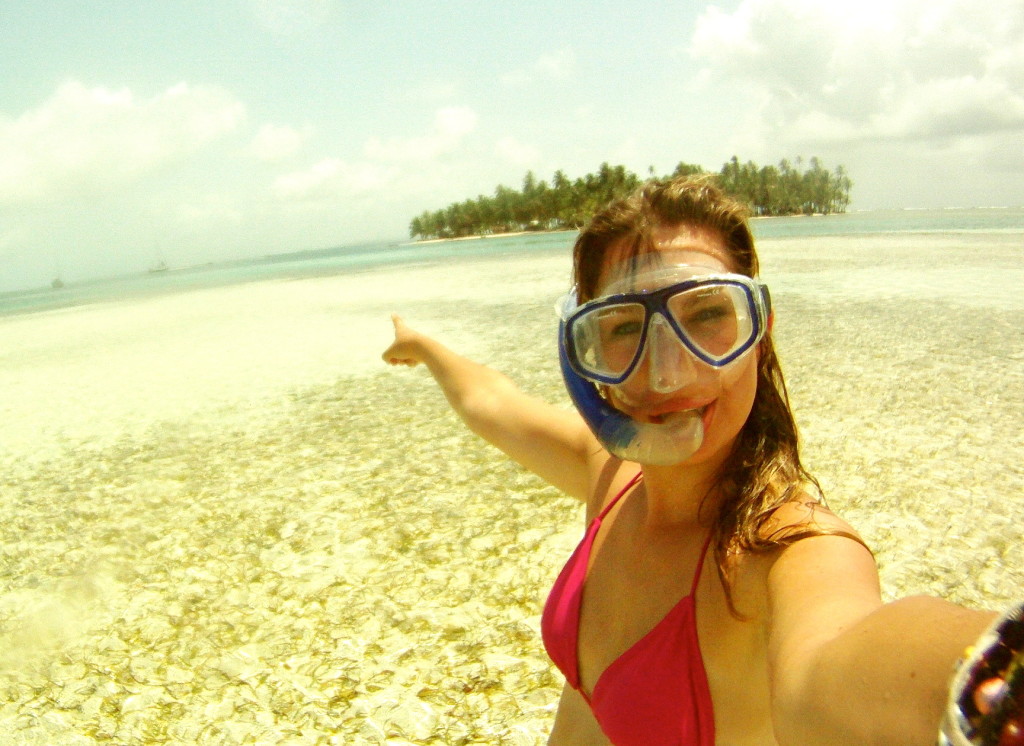 If you are ever in Central or South America, I highly recommend sailing from Panama to Colombia (or vice versa); it truly is an unforgettable adventure. The only other option is to fly, as crossing the infamous Darien's Gap between the two countries by land is tantamount to suicide; countless kidnappings and murders have occurred here, as it is home to many guerrillas and drug smugglers (though this does not indicate safety in either country, as the danger lies only in this small section that tourists never venture to). I sailed with Sailing Koala and loved it, but there is an abundance of boats that do this route (I recommend booking through Mamallena in either Panama City or Cartagena). The cost of the trip (including the transport, accomodation, and all meals) ranges from about $400 to $600, but I felt the money was well worth it, as this is a once-in-a-lifetime experience.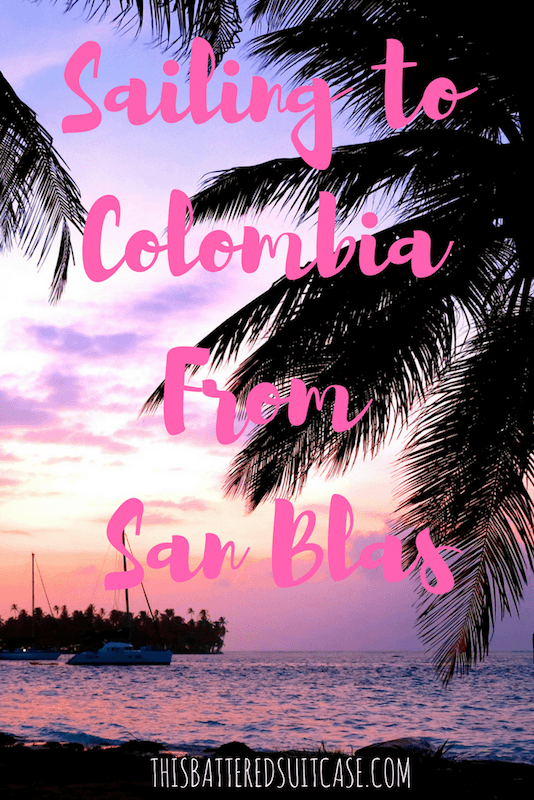 Have you ever been sailing for an extended period of time? If not, would you like to?