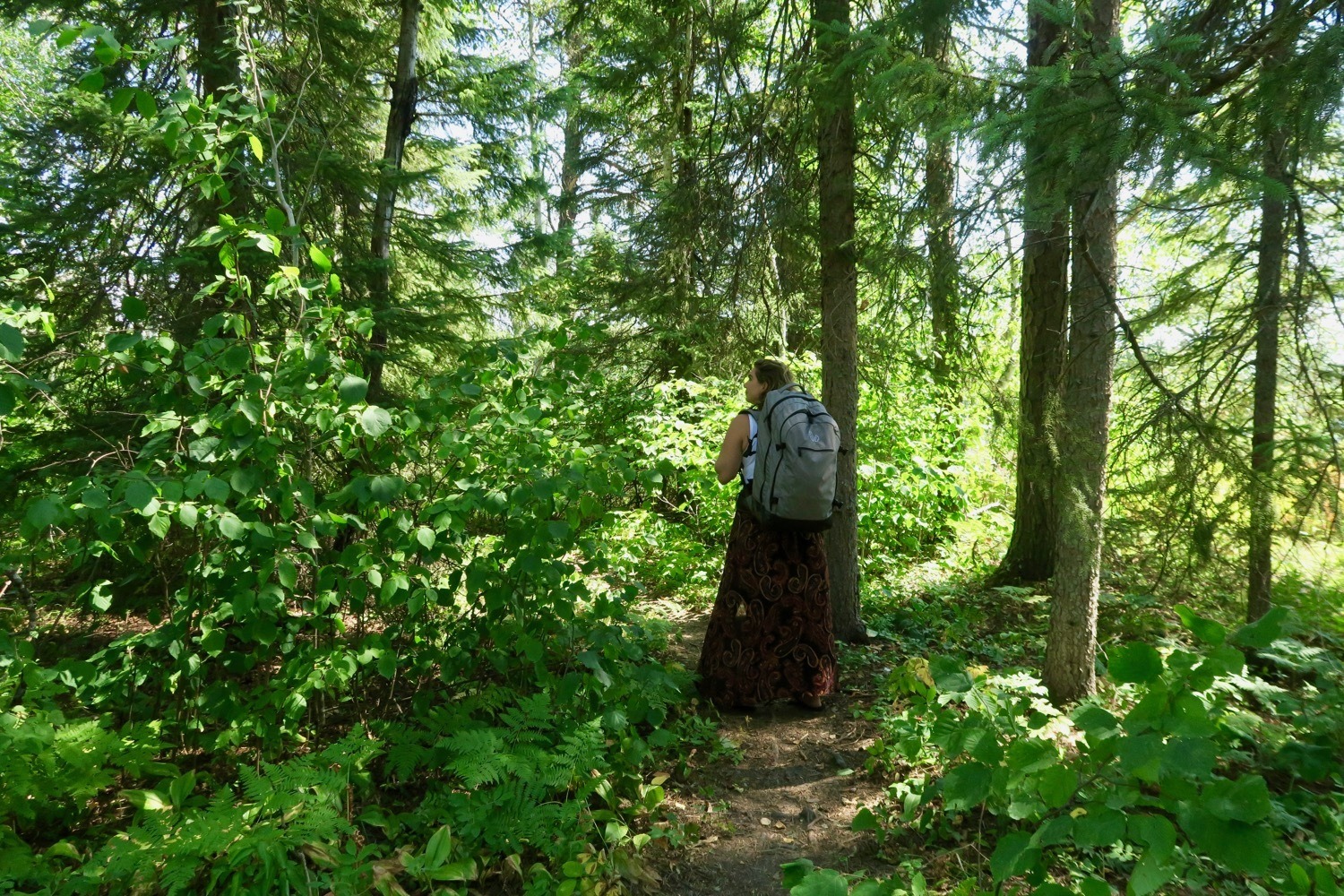 Please note: the following is not a paid review, although I was gifted the backpack. This post also includes affiliate links.
For someone that runs a site called This Battered Suitcase, there are two things you should know about me:
I never, ever need to hear someone ask me, "So is your suitcase really battered?" ever again
I actually do not have one suitcase or backpack review on this entire site
The first point is out of my hands, unfortunately, but as for the second point… it's something that I'm asked often. "What kind of luggage do you recommend?" And while I often choose to travel with a suitcase these days, there is nothing like having a strong, reliable, useful backpack in your travelling arsenal.
When Banana Backpacks, run by sister and brother duo, Anika and Michael Funk, got in touch about doing a backpack review, my knee-jerk reaction was to say no. Not only do I not have any luggage reviews, I very rarely collaborate with any products or brands; my golden rule is that I would only review something if I would actually pay for it myself.
That being said, I took at look at their Khmer Explorer Travel Set, which is a 60L backpack with multiple packing cubes to help with organisation. For years I've been saying I needed a new backpack; my old one, the one that saw me through multiple years of backpacking, was getting a bit, um, battered, and at 80L, felt too big for shorter trips.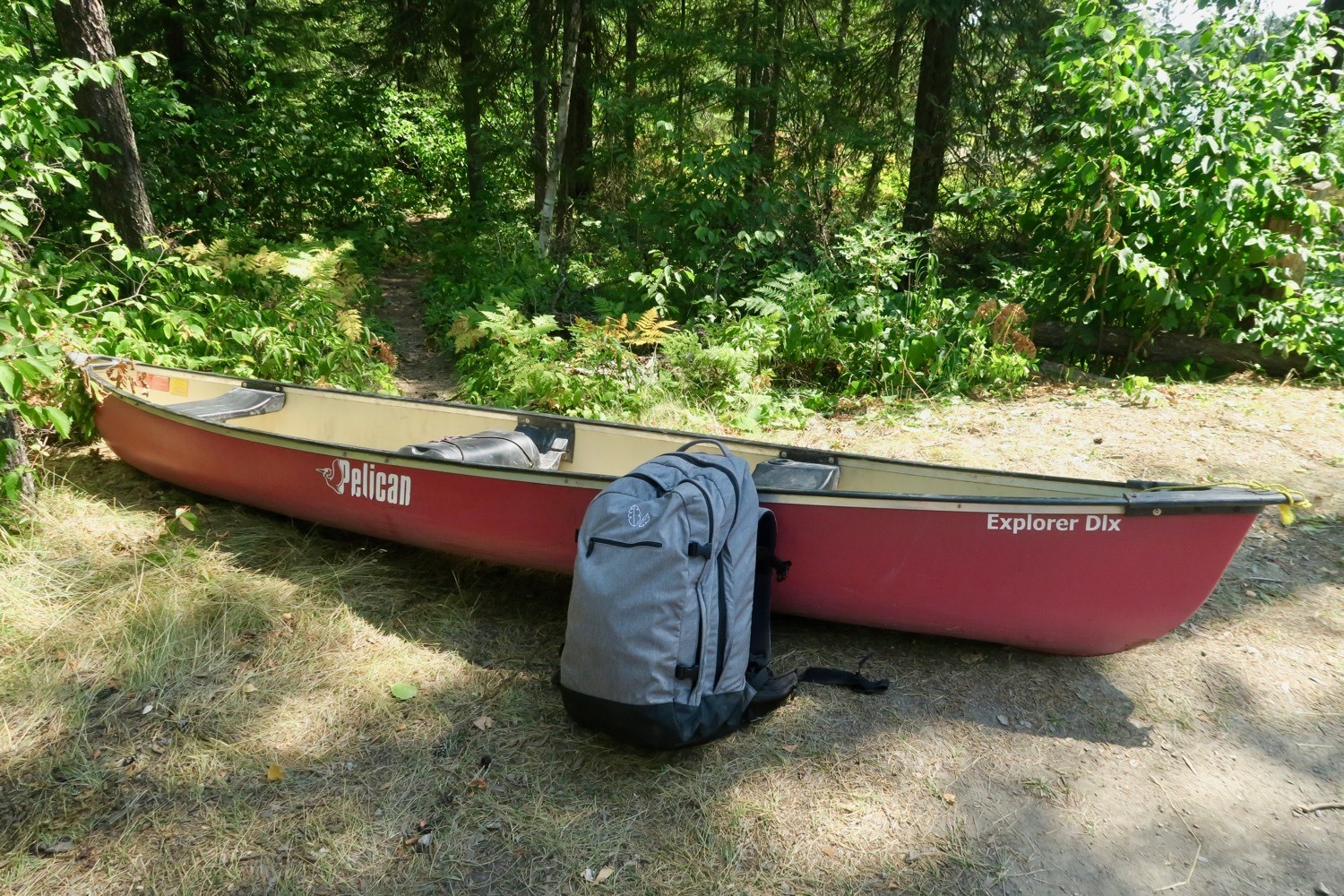 The Banana Backpack intrigued me, as not only is it the perfect size, totally functional, and weather resistant, it also has a great initiative behind it: by partnering with Caring for Cambodia, each Khmer Explorer Travel Set sold provides two meals a day to a schoolchild in Cambodia. This is huge; parents are encouraged to send their children to school, knowing they will not only receive education, but that they will be fed healthy meals. In a country that experiences extreme poverty, this is just one way to make a small (but very big) difference. Your backpack is also embroidered with the name of the child you helped.
Since receiving this backpack, I have used it on every short-haul trip I've taken; it was perfect for camping for a week in Ontario, when I had to bring clothing for warm days and cool nights and wanted to organise everything accordingly. With smaller pockets in both the hip strap and a secret pocket inside, I also loved that I could zip up my smaller items knowing they'd stay safe. Although I didn't feel the need to lock the bag on these trips, the lockable zippers are a huge bonus (my old backpack has a clip/drawstring system, so I could never properly lock it).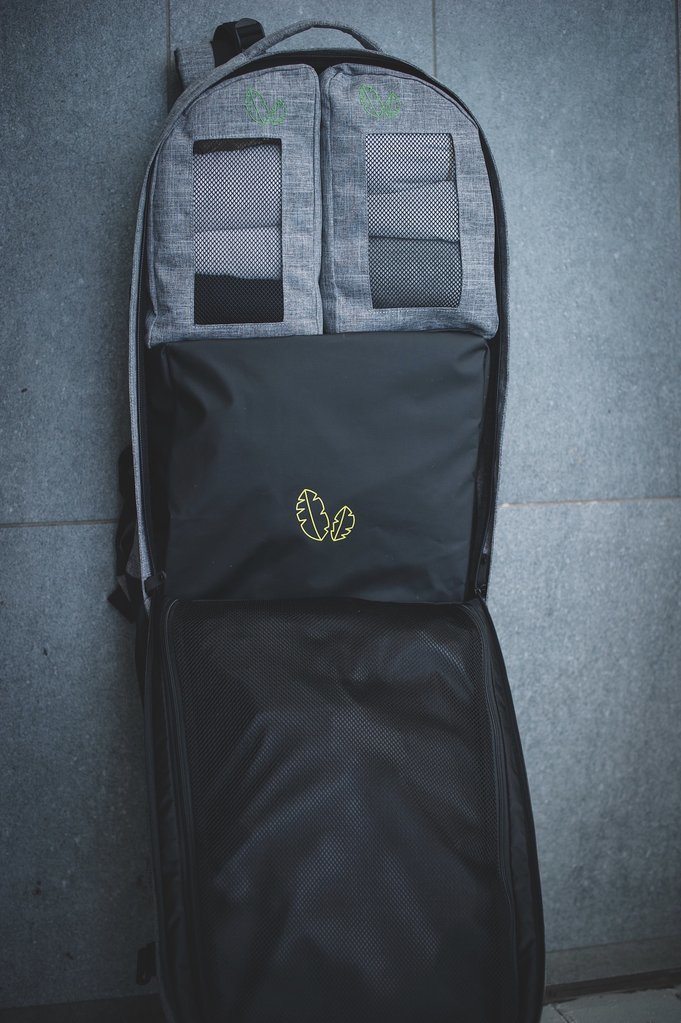 I also LOVED the interior mesh pockets, as I knew exactly where everything was; I put all of my socks and underwear in those, for example, and they were so easy to find. Not only that, as someone with back problems, the fully adjustable suspension system took most of the weight off my back.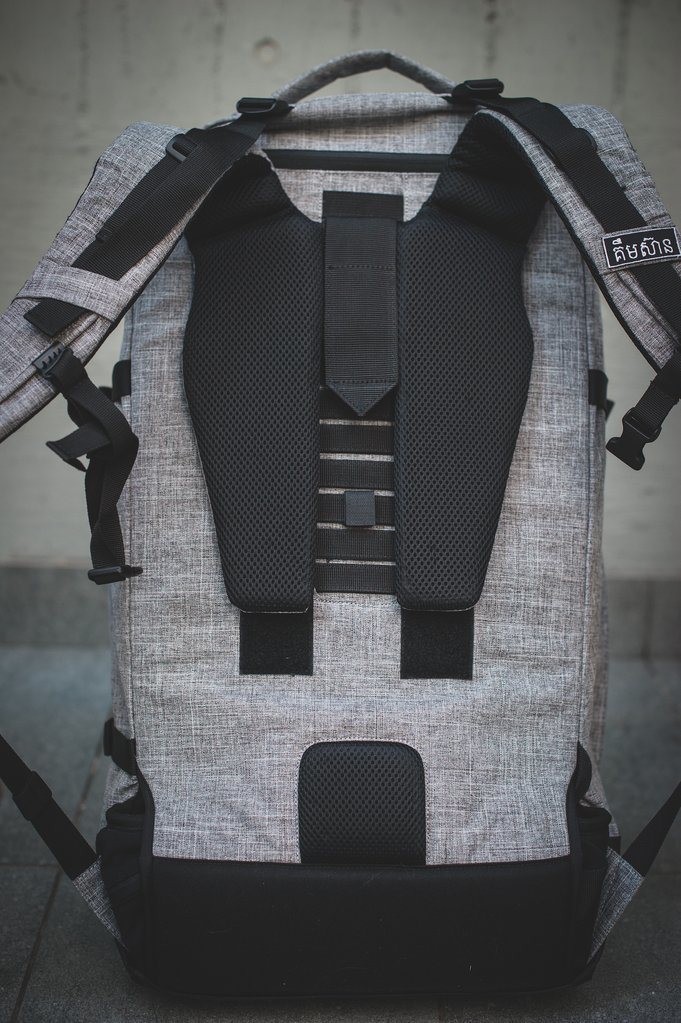 Overall, I was really happy with my Banana Backpack's ability to keep everything organised, dry, and safe. Although I'm a total packrat and always pack way too much, I could see myself taking this on longer trips as well; I'm already thinking of next year's tropical destinations, and how this backpack would be perfect for a few weeks away. When camping I was able to fit an incredible amount inside… think hiking boots, jackets, and extra sweaters.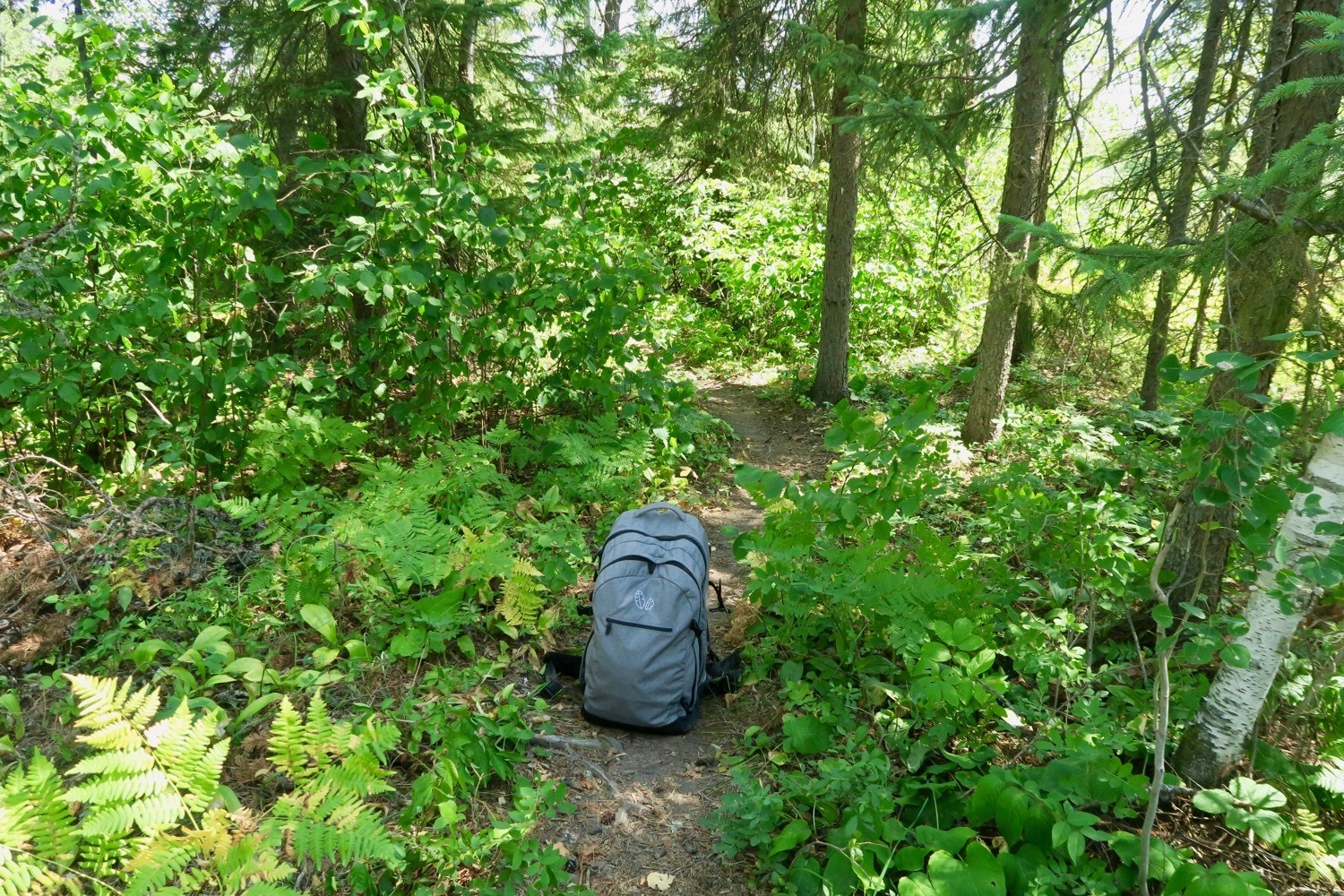 As previously mentioned, I very rarely take reviews. When a product is this good, however, AND it gives back to a community that needs help, I knew it was the kind of thing I'd feel comfortable promoting.
I'd highly recommend the Khmer Explorer Travel Set as a durable, practical backpack for travellers of all levels and styles. I have a 10% discount code you can use when purchasing the backpack; just enter in thisbatteredsuitcase when asked for a discount code.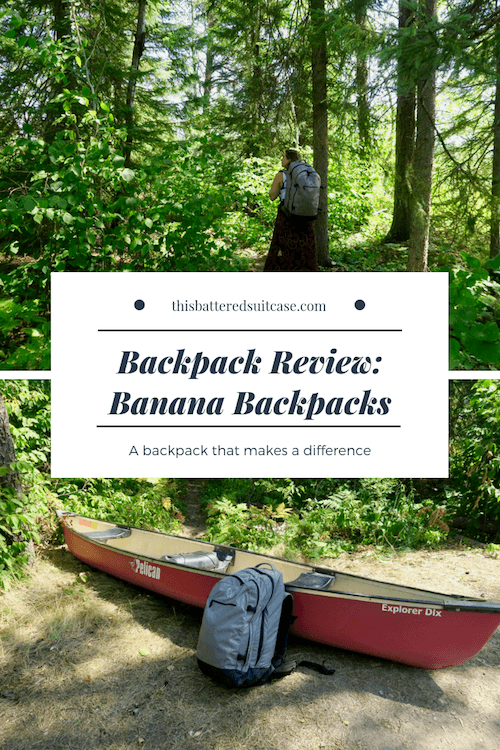 What do you think? Does a Banana Backpack sound like your kind of backpack?