I think anyone who has ever followed this blog in any capacity can agree with me when I say: I kinda suck at blogging. Some months I post a lot, others I barely post at all, and forget about social media… that's all over the place, too. I promise a lot of posts – I'll get to them, I swear! – and start a lot of series that I sometimes abandon.
Wait, are you still reading? I'm not selling myself very well, I'm aware.
ANYWAY… one thing I consistently write every single year is my list of dream trips, because it involves all my favourite things: making lists, talking about travel, and pretending I'll magically have enough money and time to actually accomplish the majority of the trips.
I'm not really one for making resolutions – I've been saying I'll write more, read more, exercise more, and eat healthier since the 90s – but I do enjoy writing down the places I'd love to see and then looking back at the end of the year and seeing if I followed through any of them.
Last year's list, for example, was over-the-top to the max. I would have needed a private plane and an extra few months in 2018 just to fit it all in, but it's always fun to dream. Of the trips I mentioned, I accomplished (almost) four of them: I went to Namibia, I travelled around Western Canada, I did a mini road trip in the states (between Arizona and Nevada) and a longer road trip around Mississippi, and I visited Barbados, St. Vincent and the Grenadines, and Grenada in the Caribbean (although I snorkelled, not scuba dived). I also managed to travel quite extensively around my home province of Manitoba, visit London for a few weeks, visit Phoenix twice, and get to Texas for the very first time.
This year I'm going to keep it a bit simpler, or perhaps a little bit more manageable, because that's what I'm focusing on right now in my life: slowing down, calming down, and remembering to enjoy as many moments as I can. If some of those moments happen to be while I'm on the road, great. If not, I'm settling in really nicely into my home in Canada, and I'm appreciating the quiet things in life a lot more these days: spending all day reading (*cough* watching RuPaul's Drag Race *cough*), cooking, and going for long walks with Dottie.
And that's another thing: I now have Dottie in my life, so I can't just drop everything and travel whenever I feel like it. I'll have to plan ahead a lot more, which isn't necessarily a bad thing.
So without further ado, here's where I'd love to travel in 2019.
Explore Even More of Manitoba
That's right… I'd love to see even more of my home province in 2019. Since moving back to Winnipeg approximately a year ago, I've really grown to appreciate all that this prairie province has to offer; I'm rarely bored or feel restless about wanting something to do or see. Manitoba is chock-full of beautiful parks and beaches, not to mention all of the incredible festivals and events that happen throughout the year, so I want to experience it all.
This year I'll be partaking in some of my favourite festivals again – Festival du Voyageur in February and Folk Fest in July – but I'd love to do even more. If I could finally make it to Churchill to see the polar bears… even better!
Road Trip Around Utah
I've had an obsession with taking a road trip around Utah ever since I saw Thelma and Louise, which was partially filmed around Moab, Utah. I would love to see Monument Valley; it might be an Instagram staple, but that doesn't mean I shouldn't see it for myself. There's just something about those rocky landscapes that make me want to wear a pair of dusty cowboy boots and jump in a convertible. I could do without the ending of Thelma and Louise… and pretty much everything else that happens in that movie, but you get my drift.
Visit Tennessee
Ever since my amazing trip to Mississippi last April, I've been dying to see more of the South. While I had a brief foray into Texas this year, the big city of Austin felt really cosmopolitan and not necessarily "Texan", which is a dumb thing for someone who has never been to Texas to say, but that's how I felt.
I'm a huge fan of the music of the South, especially classic country (think Hank Williams, Jimmie Rodgers, Dolly Parton, Loretta Lynn, Patsy Cline, et.) and I'd love to visit the Grand Ole Opry in Nashville. I also love classic soul, rhythm and blues, and gospel – Sam Cooke is my favourite singer of all time – so I'd love to check out that scene in Tennessee; the famous Stax Records, a record company that shaped the sound of Southern Soul, was founded in Memphis, and pretty much every artist that signed to or recorded at Stax in the 1960s is on heavy rotation on my record player (Otis Redding, William Bell, Eddie Floyd, Wilson Pickett, etc). Last year I saw where Elvis was born (Tupelo, Mississippi), so I'd love to visit Graceland, too.
After visiting some of the stops on the Civil Rights Trail in Mississippi, most notably the incredibly moving Mississippi Civil Rights Museum in Jackson, I would like to do the same in Tennessee, specifically the National Civil Rights Museum in Memphis (which is built around the former Lorraine Motel, the motel where Martin Luther King Jr. was assassinated).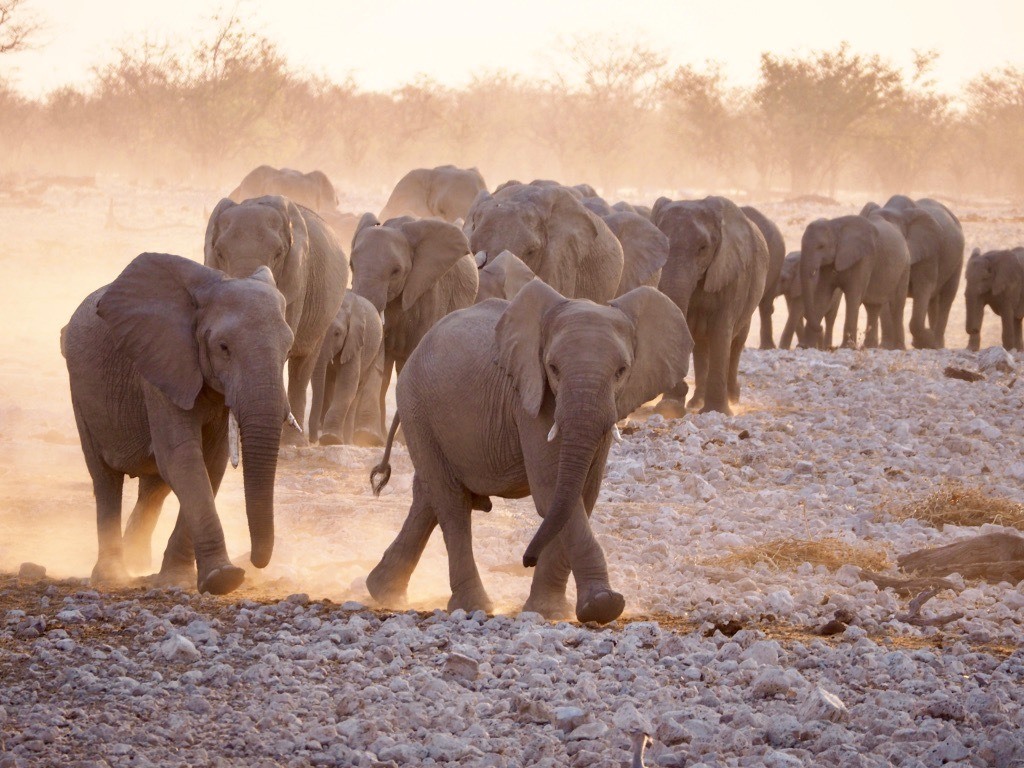 Tour South Africa, eSwatini, and Mozambique
If you've been reading my blog long enough, you know that I went to South Africa to celebrate my 30th birthday (including Botswana and Zambia). You may also recall that I had a really bad time in Cape Town, although it was totally my own fault – I drank too much, got caught up with a weird crowd of backpackers, and didn't do what I wanted to do, sightseeing-wise. I have always vowed to go back to South Africa, because it's a favourite country of many people I know.
I've been lucky enough to have seen 10 of the 54 countries in Africa, and I would love to see even more. I have wanted to go to Mozambique for years – Tofo sounds like my perfect beach paradise – and I am a huge fan of wildlife trips, especially safaris. Kruger National Park in South Africa has been a goal of mine for a long time, and I'd love to see the culture of eSwatini up close.
Luckily, my dear friend Helen of Rock My Adventures is hosting this exact trip in October and November! I went on her tour to Namibia in August 2018 and it was one of the best trips of my life. If I can swing this one, I will definitely be joining her again in 2019.
Travel Around the Balkans
You didn't think I'd forget, did you?? I have put this exact travel dream on every single list I've made for the past four years, and yet it somehow keeps eluding me. I had the entire plan in 2018 – I was going to fly back to London, spend a few weeks there, and then travel solo around Bosnia and Herzegovina, Serbia, Montenegro, Kosovo, Macedonia, and Albania for a month or so. But then, as I wrote in a post last March… I just couldn't do it. Anxiety and a deep desire to slow down won, and I'm so glad that they did.
Something I'd like to address more on the blog in the new year is mental health, because I have sometimes lied or downplayed how I'm really feeling both in person and online. I try to keep it real as often as I can, but when I start falling into those bouts of depression, I can't write about anything, let alone how I'm feeling. There's also a bit of ego involved; of course I don't want everyone (i.e. ex-boyfriends, hi boys) knowing when I feel like shit, when I feel lonely, when I'm worried about finances, when I'm bummed about a recent romance. I remember getting an email from someone when I lived in London that said, "I wish I had your life," and there I was, lying in bed at 2pm, unable to think of one reason to get up.
2017 was a pretty awful year for me, travelling excepted. I felt like I was in this really dark, lonely place, and I couldn't claw my way out. Thankfully, 2018 was much better – although I really struggled for a few weeks in November – and I realized it was better because I was listening to what I truly needed. When I went back to London last February I thought I'd be fully healed from the year before, and I was totally wrong. Being in London again brought back all of the emotions I hadn't fully worked through, and there was no way I could make it on a solo adventure of the Balkans at that point.
That being said, I am indeed feeling much better about life at the moment, so who knows? Perhaps 2019 will finally be my year to explore that part of the world. I know that that was a weirdly raw moment sandwiched into a fun list of travel destinations, but the point is, even if someone's life looks beautiful and glossy online, we have no idea what's really going on. I am so thankful for what I have, and I recognize my privilege and my good fortune, but no matter what, we're all human, and we're all going to feel shitty sometimes. I'm also prepared to write about the shitty times even more, because let's face it, nobody needs another goddamn "where to eat in Paris" guide or some naval-gazing blogger's list of dream trips.
I mean… yay! Serbia! *cough*
Moving on…
Return to Italy
You also didn't think I'd forget about Italy, did you? Italy is my favourite country in Europe, and I miss it constantly. While living in London, I'd often take advantage of affordable hostels and incredibly cheap airplane tickets (I once booked a flight to Genova for $15) and just go explore a new-to-me city for a long weekend. Although I would choose the life I have now over the life I had in London in nearly every regard, man oh man do I miss those cheap and easy trips around Europe.
If I were to return to Italy this year, I would love to visit either the Puglia region or the Amalfi Coast, both of which have been in my sights for years. Here's hoping I can make it happen in 2019.
Return to New York City and See San Francisco for the First Time
I'm lumping these two cities together because it's my list, damn it. I keep saying I'll return to New York – I haven't been since I was a teenager, visiting a few months before 9/11 – and now that I'm older and actually have friends there, I'd love to see it again. I'm most excited about the museums, the food, and the theatre.
San Francisco (and most of the American west coast, including Washington and Oregon) is one of my personal travel oversights; I have always felt that I'd really like San Francisco, and if I could figure out a way to visit for a few days this year, I'd be overjoyed.
Visit Suriname and Guyana
For some reason, these two countries have really been on my mind lately. Actually, no. I can tell you exactly why they've been on my mind; they are two of the four countries I haven't been to in South America (Paraguay and Venezuela are the others) and I recently read M Train by Patti Smith (one of my heroes) and she talks about visiting Suriname in the 1970s. Granted, she makes everything sound fucking perfect, even when it's the opposite, but it sparked an interest in seeing if I could visit these two neighbouring countries. If anyone has been, I'd love to hear about it!
Finally Travel to Antarctica
OK, OK, I promised that this list was going to be somewhat reasonable, and this one ain't, at least not in 2019. Visiting Antarctica has been on my dream list for my entire life, and I'm 100% positive I'll get there one day… I just have no idea when. Let's just put this on 2019's list as a tribute to thinking positively, shall we?
I'm not going to lie… I could keep going. I'll always have my list of "one day"s… Jordan, Georgia, travelling overland through the "stans" of Central Asia, Madagascar, sailing around the South Pacific, Sierra Leone, The Maldives, Iran, Papua New Guinea… oh, and Kentucky's Bourbon Trail. I really want to do that one day.
Where would you love to travel in 2019?
Check out my 2018 Travel Goals here. 
Check out my 2017 Travel Goals here.
Check out my 2016 Travel Goals here.