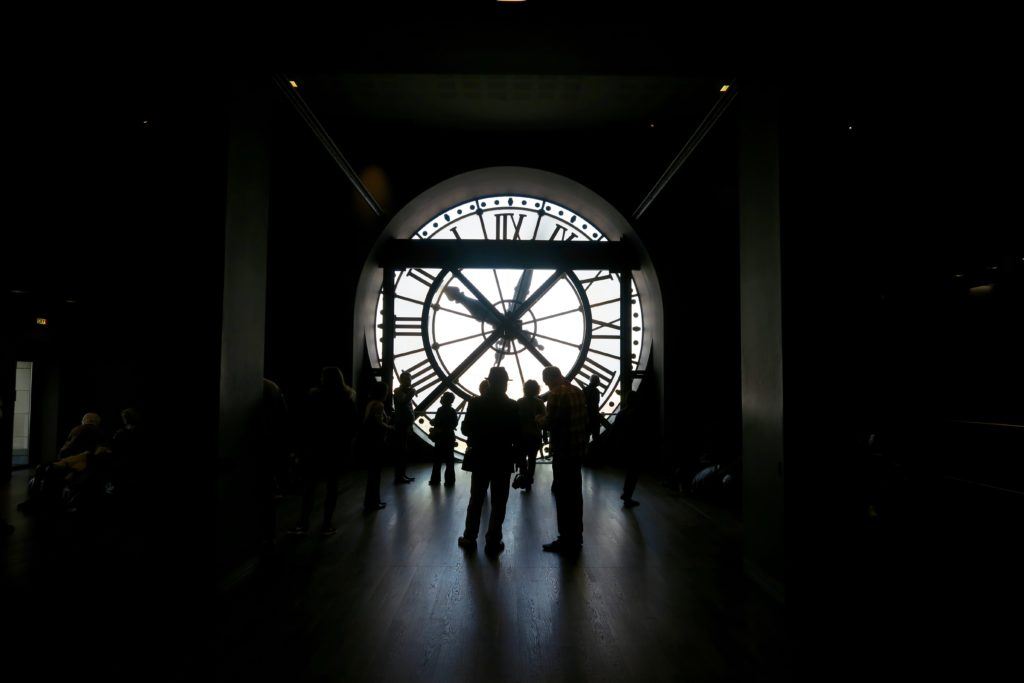 Paris
Travelling through Europe by train – it's how it all started for me. The feeling of freedom, the joy of independence, the ability to see the world out the window, just there, right there. I was 22 when I took my first solo adventure, a summer backpacking trip that would forever alter the course of my life. That summer made me grow into the person I am today, ten years later. And when I think of that trip, I think of trains.
From May until August of 2006, I took trains across Europe. I remember the face of the man who validated my train pass that would last me for the entire summer, a flimsy ticket that, if I lost, could not be replaced. I still have it; it's stamped May 14th, starting in Amsterdam. From the Netherlands I travelled to Belgium, Luxembourg, Switzerland, Germany, Italy, Slovenia, Croatia, Hungary, Austria, Slovakia, Czechia, Poland, and Denmark. After ferrying to Norway, I then took the train to Sweden, where other ferries and flights would eventually get me to Finland, Estonia, Ireland, Spain, and Morocco. It was a busy, frazzled trip, but one filled with endless highs; I remember those months with such fondness and nostalgia, a reflection of my own naiveté and wonder. And I remember the sound of the trains, the chugs and the whistles and the rattles of the wheels on the tracks, a steady beat of a soundtrack for those heady summer months.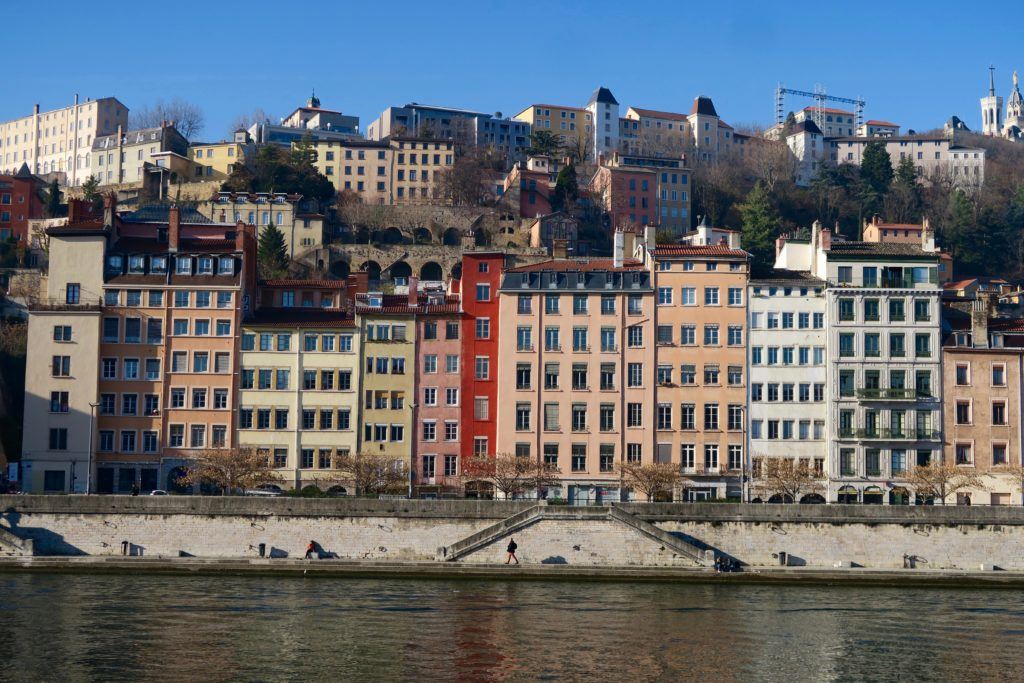 Lyon
I often travelled alone by train, unless I had happened to meet another backpacker going the same way. I liked being left alone with my own thoughts, though. I remember passing a castle in Slovenia and thinking it was the most beautiful country I'd ever seen. I remember pulling into Venice for the first time, my heart racing. I remember unexpectedly running into a childhood friend in a train station in Krakow, laughing at the coincidence. I remember looking out the windows, always looking out, always overwhelmed by the vastness of it all, and by the beauty I felt so lucky to see.
Over the years, I didn't travel by train as much, mainly because I travelled across continents where trains weren't used as often; it was mostly buses through Asia, Central, and South America, save the incredible six week journey I spent on the Trans-Siberian in 2010. The trains I did take in those years still stand out, though: the night train to Sapa from Hanoi in Vietnam, the Marrakesh Express from Tangiers in Morocco, the sleek Shinkansen trains in Japan, the slow, rambling train round the city of Yangon. And even when I moved back to Europe, in 2013, my train journeys were often short, perhaps an hour train in Italy or a couple of hours to visit the north of England.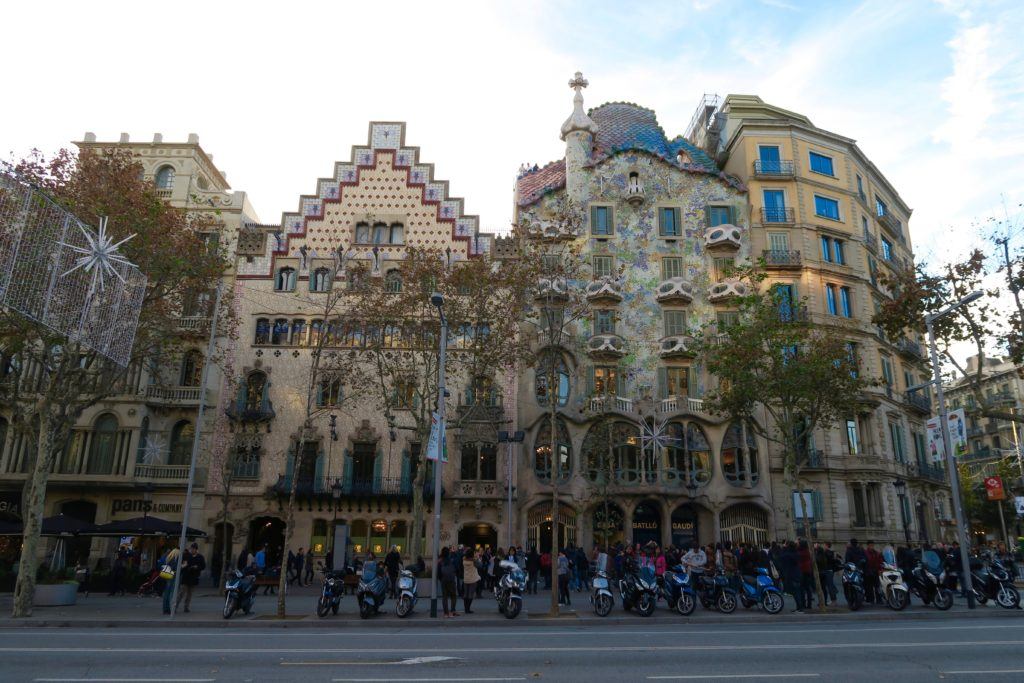 Barcelona
And so when Rail Europe invited me to travel by train through France and Spain in December, I jumped at the chance. If you follow me on social media, you probably saw my updates as I was there; I spent just over 24 hours in Paris, followed by a couple of days in Lyon, followed by two blissful days in Barcelona. And while the visits in each city were fantastic – more on each of those another day – it was those train journeys that took me right back to being 22 again, feeling the wonder and excitement of it all. With airplanes, if you're in the window seat, there's very little interaction with the land you're flying over; it's just big swathes of terrain and endless oceans. It's still unbelievably beautiful, but you don't see the cities, the houses, the people. With buses, you're stuck on a freeway, bumping along, looking out of tinted windows at other cars. But trains… I really do love travelling by train. There's something romantic about them, about being in train stations and hearing the click-clack of the destination board switch over, of feeling those first moments of movement when you're onboard, of staring out at the countryside as it rolls by, nothing else needed to entertain you. Watching France and Spain unfold before me, I was transported back to those early days of travelling, when everything seemed possible, when the world seemed right there at my fingertips.
If you've ever thought of travelling through Europe by train, I highly recommend it.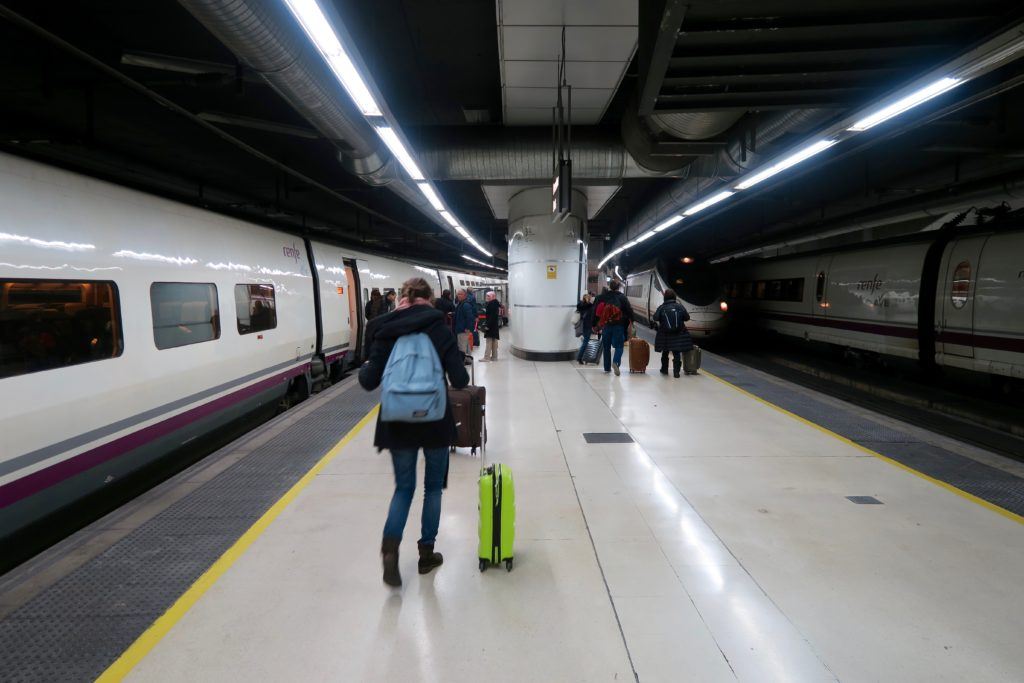 Rail Europe has a new way to travel between France and Spain; SNCF and RENFE have combined their experience to offer the first high speed trains between France and Spain. This new SNCF-RENFE cooperation offers service between 17 cities in France and Spain, and it connects them at record speeds, making it easy and comfortable to travel around Europe. Paris to Barcelona is only six and a half hours (compared to a possible 17 hours without the fast trains) whereas Barcelona to Lyon takes just under 5 hours. I was lucky enough to travel from Paris to Lyon and then Lyon to Barcelona with these trains, and I definitely recommend them; the trains themselves were very clean and comfortable, including outlets to charge my electronics. It also blows my mind that you can travel across France and Spain that quickly and that cheaply. I highly recommend using this service if you are in either country. For more information, and to book your own tickets, click here. 
My many thanks to Rail Europe for inviting me on this trip – as always, all opinions are my own.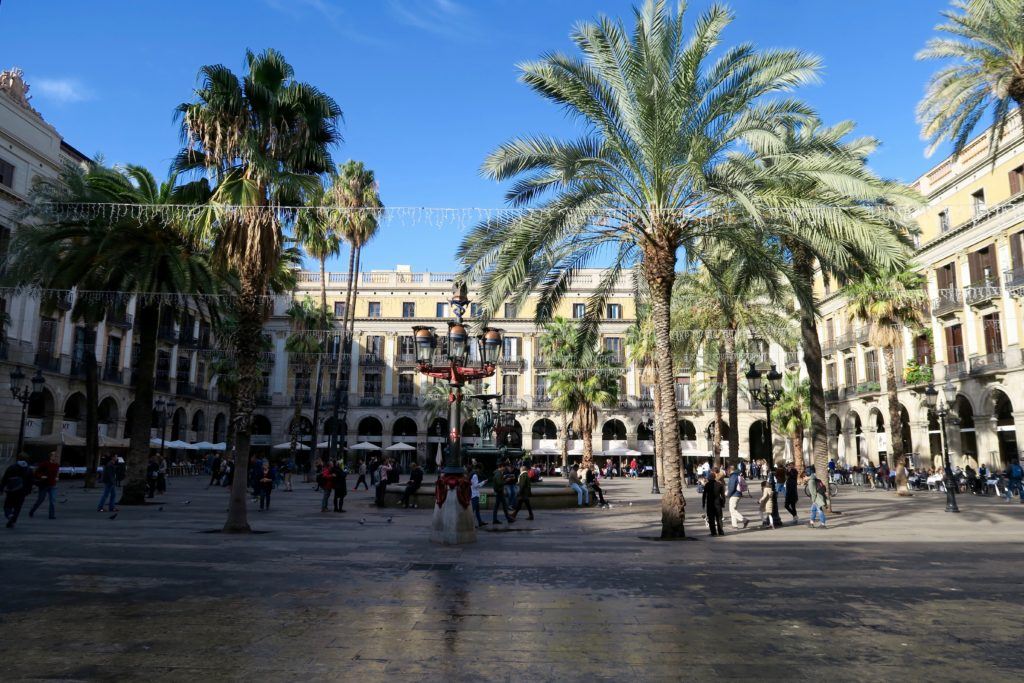 Barcelona
Have you ever travelled by train through Europe, or elsewhere? If not, would you like to?