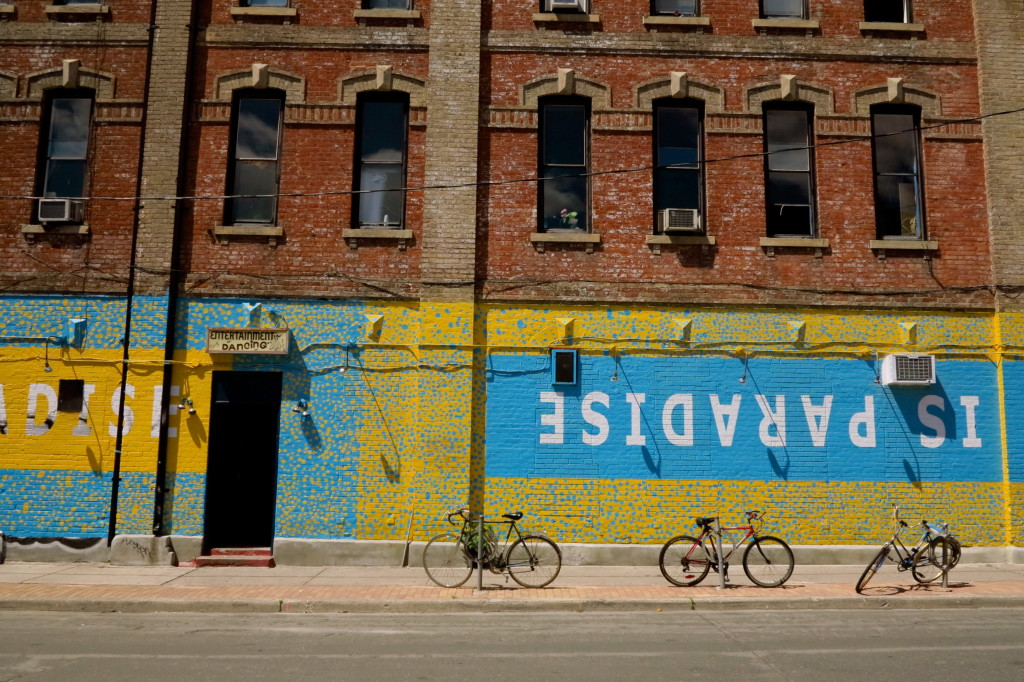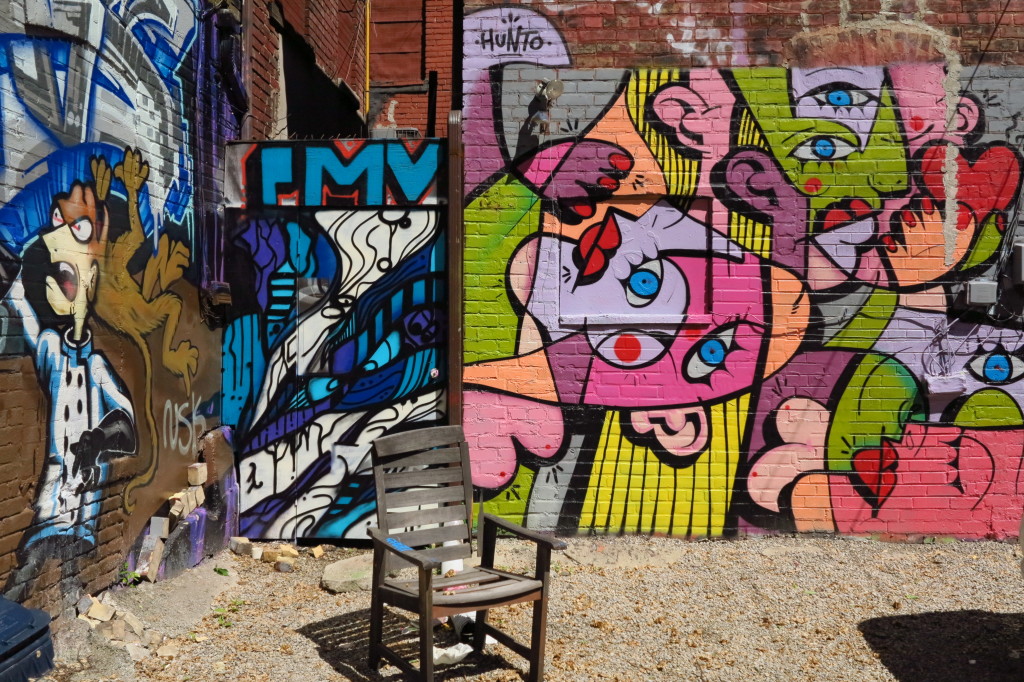 I am off to Berlin in two days for a few reasons: to spend time with friends, to check out the Berlin Festival, to revel in being in one of my favourite European cities again. One thing I'll always associate with Berlin is its street art, just as I'll always think of Melbourne, Valparaiso, London, New York, and Toronto, to name a few.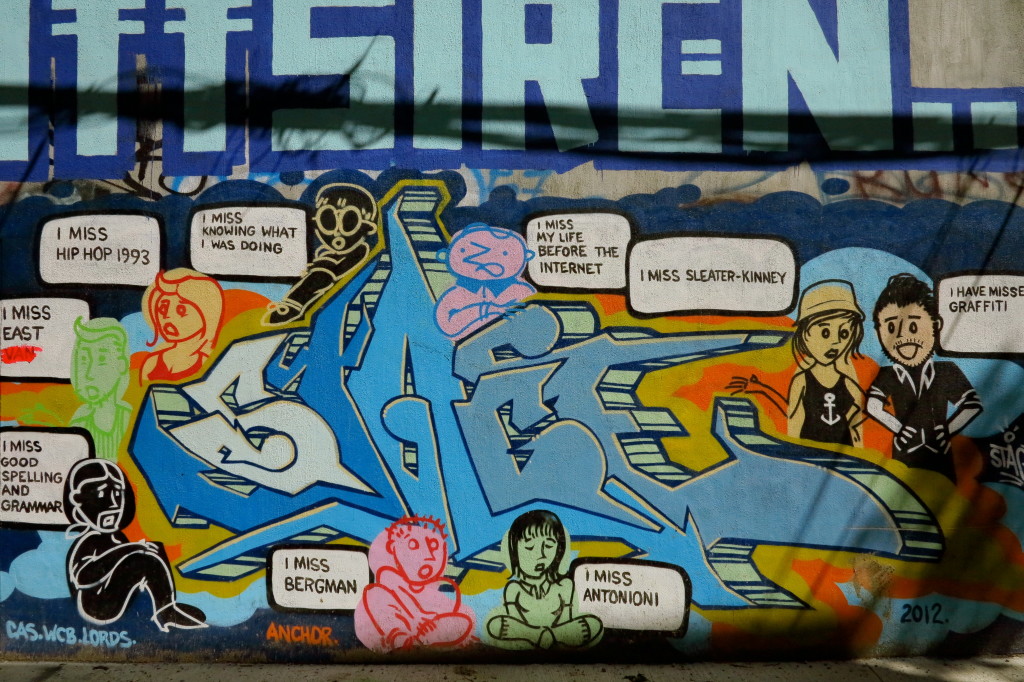 I lived in Toronto for about seven months total over the span of two years, and I remember walking down Queen West or around Kensington Market, spotting the best of the city's street art. It spawned a love of the art form, and since then I've collected photos of it from all over the world. Truth be told, however, I don't know that much about it, though I'm certain that I think it can be an extremely powerful method of expression, creativity, and of displaying political and social views. It certainly has become more and more popular over the past few decades, with famous artists like Banksy even being nominated for Academy Awards. I often grapple with my stance on street art, though: how far can we take it? Is it right to deface private property, or historical buildings? What is the difference between street art and graffiti? A beautiful mural depicting social change versus a random tag on a random brick wall – how do we approve one, but disregard the other? The line seems to be drawn somewhere between construction and destruction; the work must take on some form of cultural significance, or, well, at least just look good.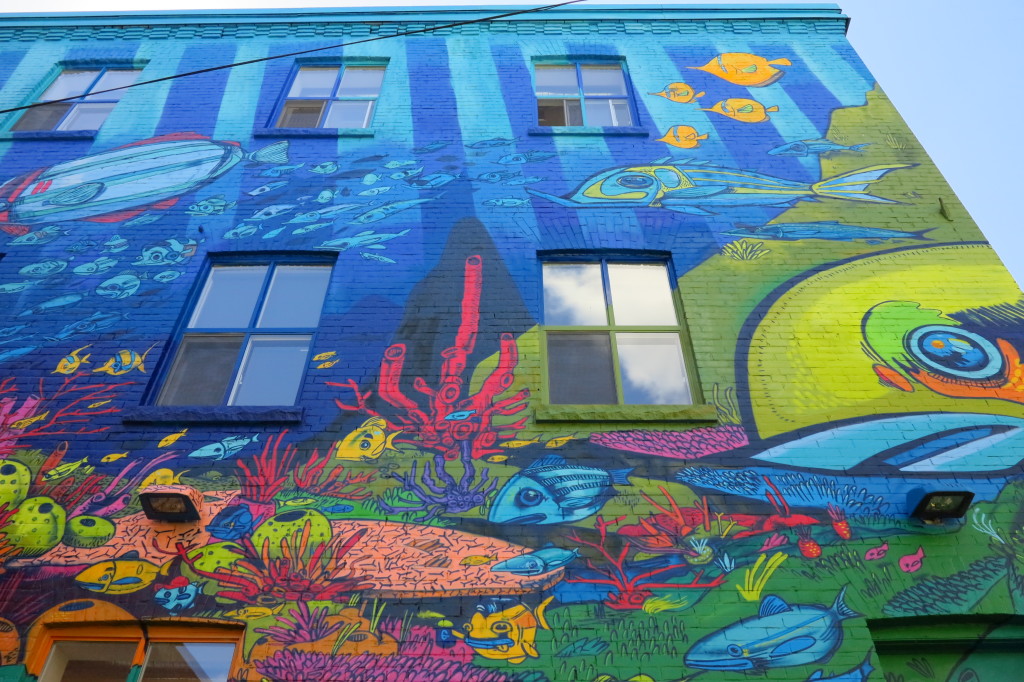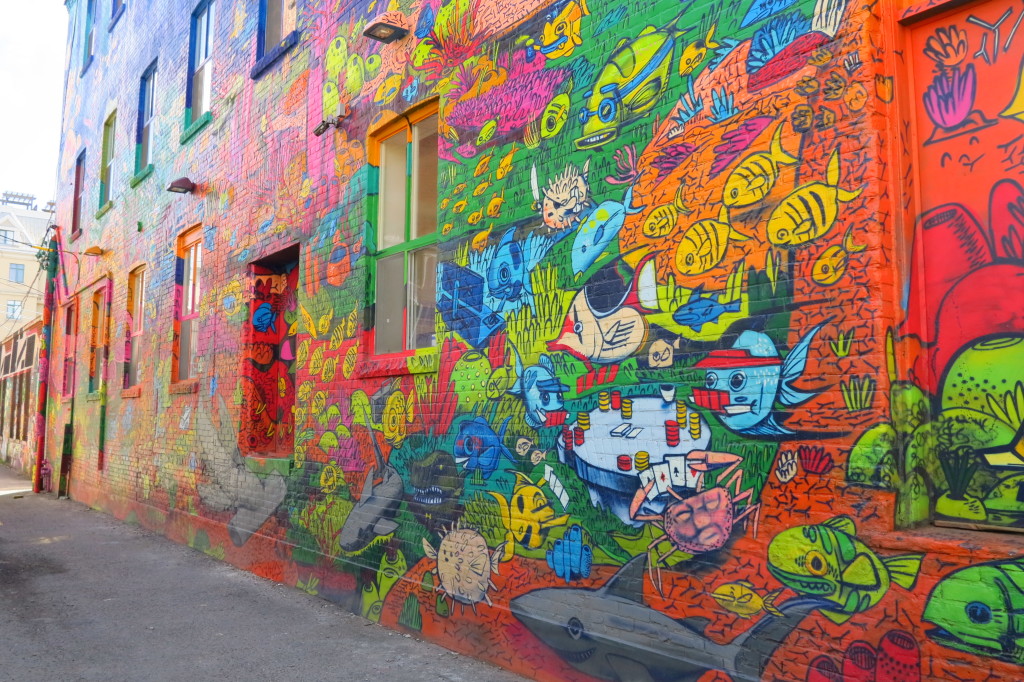 A great example of the city's property owners and artists coming together is the Capra Building in Toronto pictured above. Painted by Uber 5000, one of the most prolific (and my favourite) artist in Toronto, I absolutely love its design, whimsicality, colour, and awe-inspiring display of talent. In this case, the property owners have done a very smart thing; their building stands out, and they have chosen exactly what they wanted painted on their walls. They didn't just wake up and see something they may or may not like or want.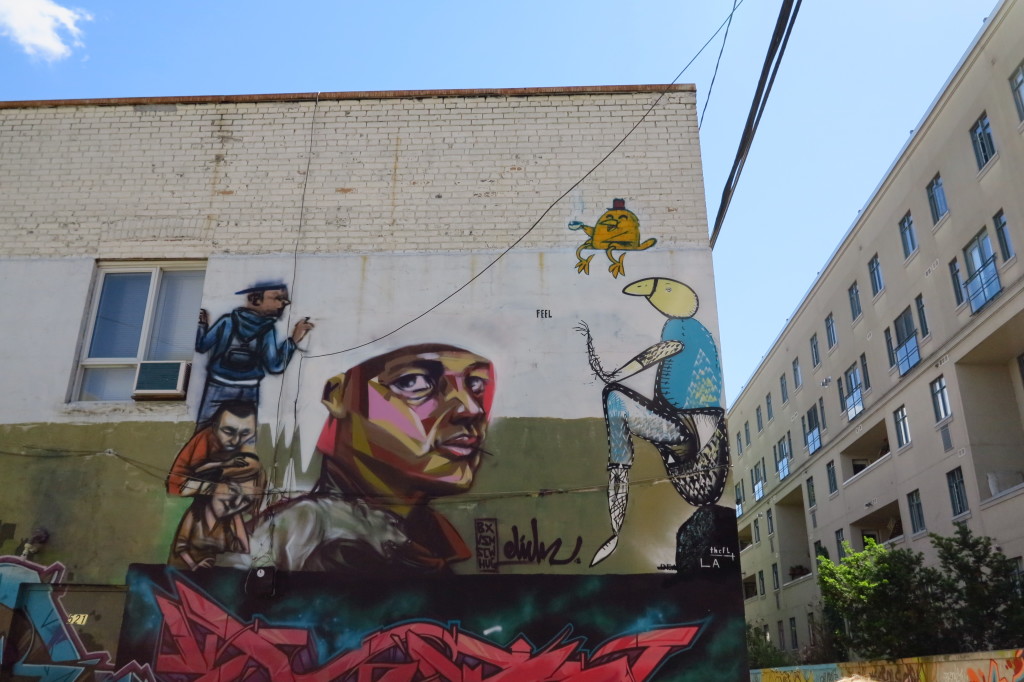 I'm still not sure where we draw the line between the forms that graffiti take, or how we can ever agree on an objective beauty or appreciation for art. All I know is that I love when I see something that makes me stop and think, that enhances the city, that, even in its impermanent form, can leave a lasting impression.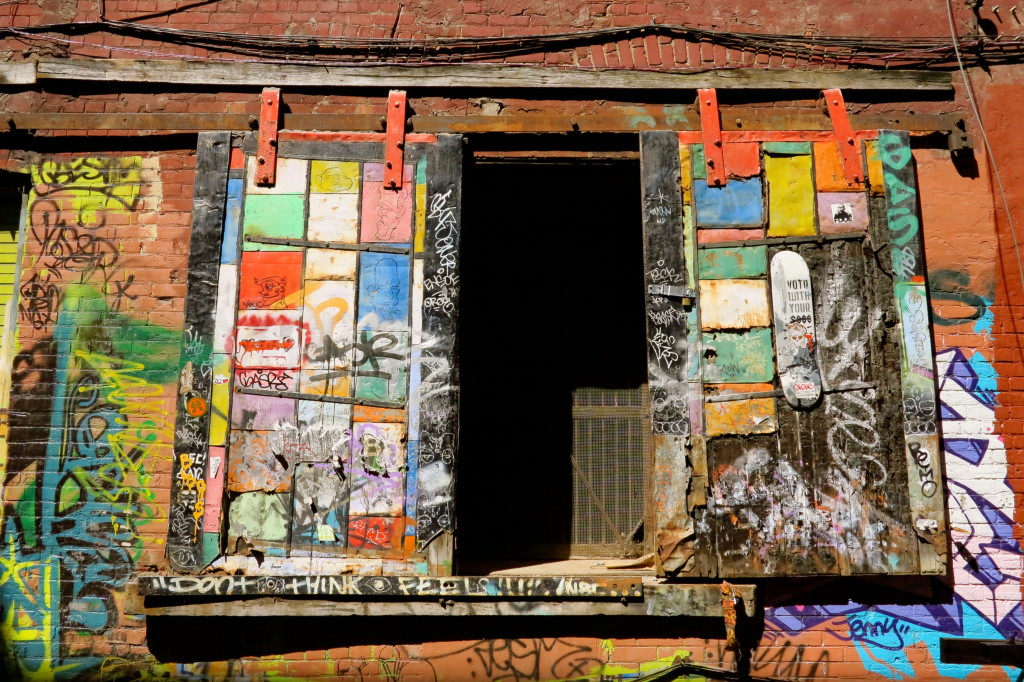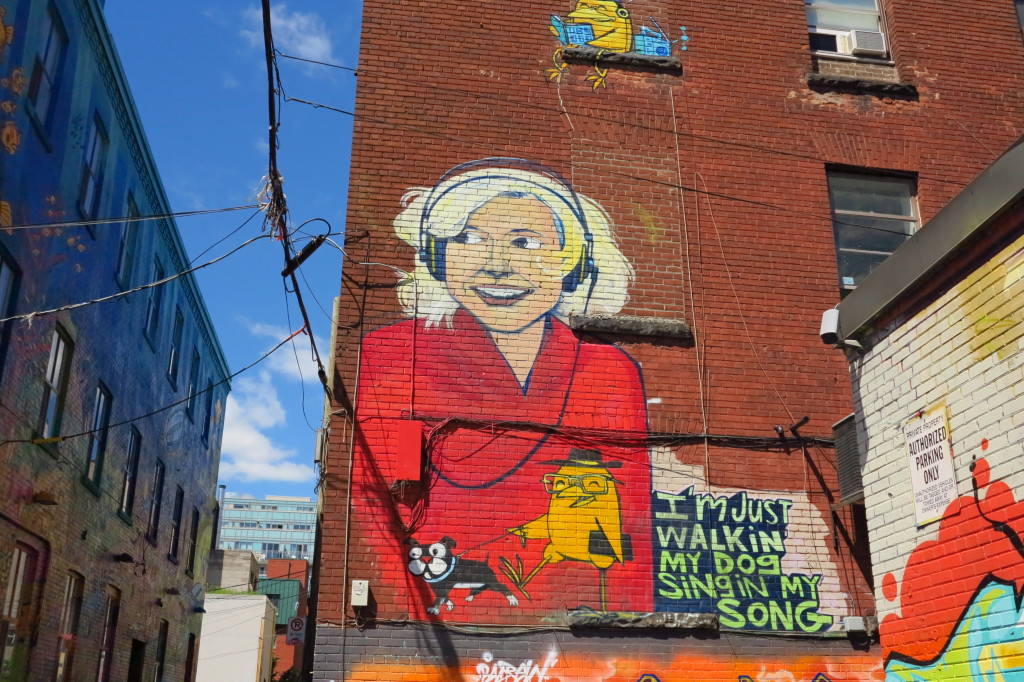 *I was fortunate enough to take a tour of Toronto's street art with Jason of Tour Guys. I went as part of a group during TBEX Toronto and I highly recommend the tour.